Looking at my travel resume, I have been fortunate to have visited more than 30 countries in 4 different continents. About time to put together my favorite ever travel tips that work anywhere in the world.
This year I've turned 33 years old (auch!) which also means 33 years of collecting travel experiences.
With every trip, I have learned something about how to travel better, smarter and happier. And now I'm sharing my favorite travel tips that can work anywhere in the world. Also check my article for specific Europe travel tips.
There are 33 of them, one for each year of age. This article will be updated every year with a brand new travel tip!
1

Slow down.

By far my most common to other travelers advice these days. You have no idea of how many crazy packed travel itineraries of Portugal, Philippines and Vietnam I was asked to "review".

My personal favorite: planning to see Lisbon, Porto and the Azores in only 4 days (!).

On your next trip, sloooow down your pace. Relax. Chill. Immerse yourself. I promise it will be lighter on the mind and the wallet and a much more rewarding experience in the end.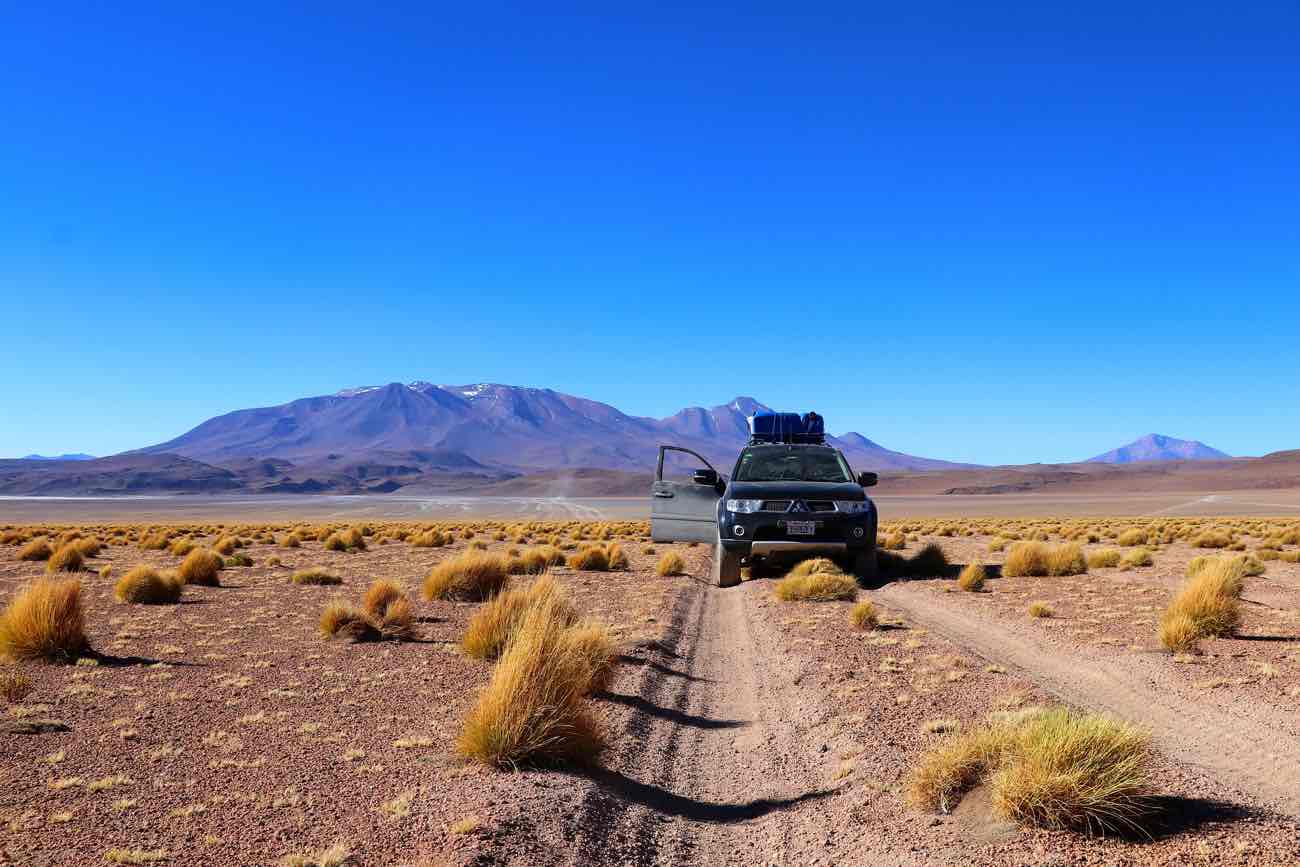 2

Learn the basics of cheap flight hacking.

In the era of digital information overload, booking a flight via app or via web is easier than ever. But easier doesn't necessarily mean cheaper.

Learning some of the basic techniques to find a cheap flight can potentially save a lot of money. In my case, after some months it has helped me save enough for an extra trip!
The Five Golden Rules For Booking Cheap Flights Online
1. Navigate in private browsing mode until the moment you actually buy the flight.
2. Always have an idea of what is a good price for the route you're seeking.
3. Be informed of promos and deals and start checking prices as early as you can.
4. Try to be as flexible as you can with dates, time of the day and airports.
5. Stay away from 3rd-party booking websites like TripAdvisor and Priceline.
3

The passport is the most valuable thing abroad.

It's not the money, the camera or your phone. Your passport is your most valuable thing abroad. Have a copy with you, store the original in the safe of your hotel room and under any circumstances lose it out of your sight when you handle it to someone.

By the way, this latter tip is also valid for your credit card. I've learned my lesson after the attempt of cloning my card in Vietnam.
4

Avoid cruise ships.

Cruise ships are the complete OPPOSITE of what the essence of travel should be. Think about it. You're stuck in an overpriced floating device with thousands of other people taking you to the biggest amount of destinations in the shortest amount of time. It's my personal definition of hell.

They can also make more harm than good to the destinations they go. Cruise tourists live in their comfort bubble of gala dinners and fancy buffets and have little or no contact with local communities. As a result, there's hardly any benefit for the destinations the ship arrives to.

Can you guess the way of transport with the highest impact on the environment per passenger? Yup, that one. Not only the ocean but also the air get polluted: traveling on a cruise emits 3 times more carbon emissions than an airplane and the air inside
is worse than the world's most polluted cities.
5

Don't get lost in exchange fees.

We've conquered so much as a humankind and I'm amazed at how people still go to exchange bureaus in the airport or in the hotel. These are the worst possible options. If anything, the ones in the center of the cities offer much better rates.

An even better option is the online banks that charge much lower fees. Actually, some don't even charge exchange fees! Since I joined Revolut I was able to hold dozens of different currencies on a virtual wallet. It's easy to withdraw or exchange currency inside the app and make payments anywhere in the world. For free.
6

Smile at strangers.

This one might sound a tad ridiculous, but if you think about it how many times do we get stressed or annoyed when communicating with strangers abroad? Because the WiFi does not work, when you're being ripped off on the haggling or because you simply can't find the hotel.

The first step to getting over a stressful situation is simply to smile. As much far apart you might be culture-wise, a smile is a smile. It will make YOU feel more relaxed and tranquil and will
open an instant line of communication, creating empathy and a human connection.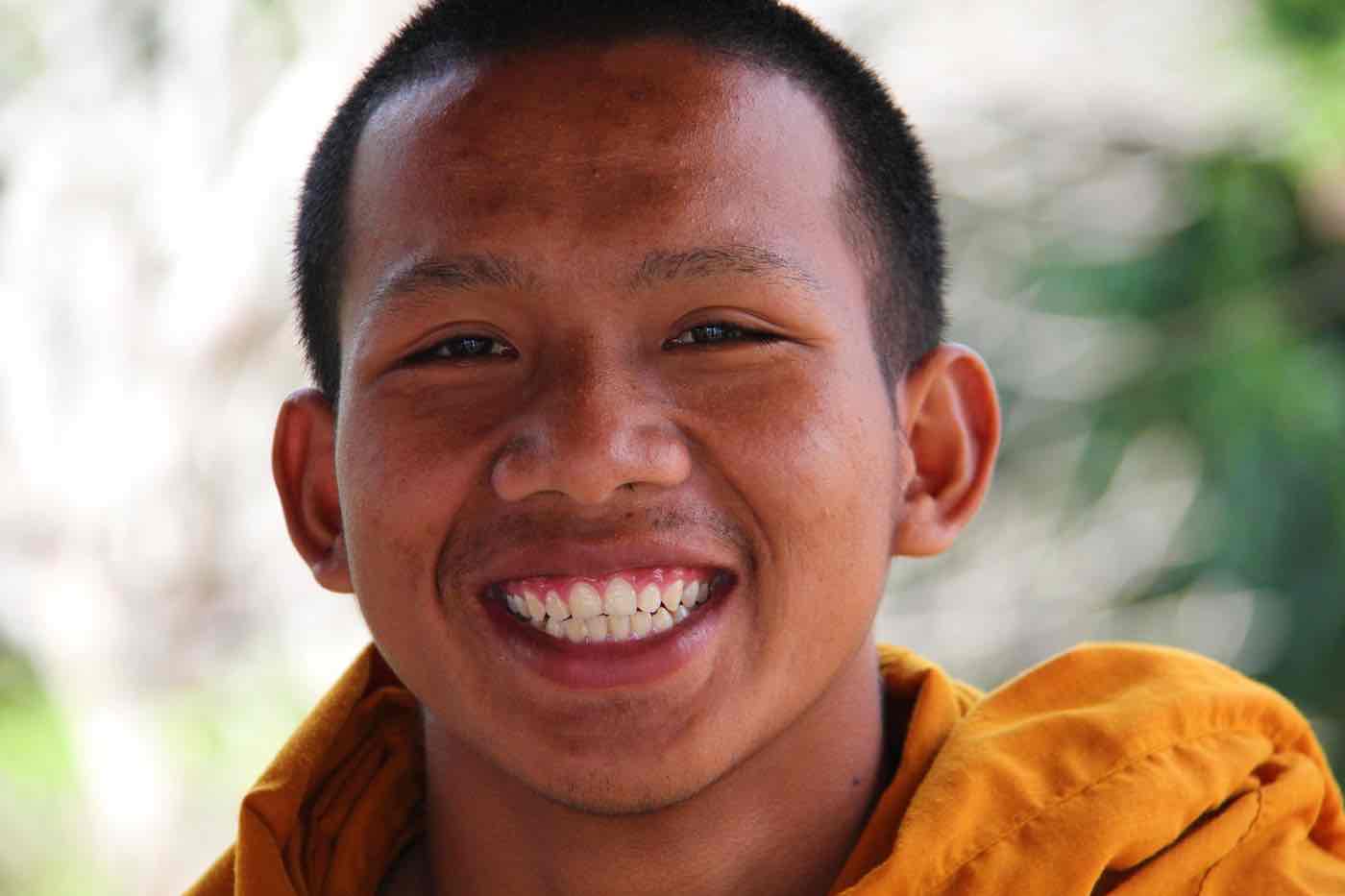 7

Use offline maps.

Navigate and finding your way is a key thing when traveling but it's also one of the activities that use more mobile data of your phone or tablet.

Before you go on a trip abroad, download the area(s) you're going using Google Maps and use it without the need of 3G/4G nor WiFi. This tip has surely saved me thousands of MB in data.
8

Take about 40% of what you're planning to pack.

The more I travel, the less I carry with me. Before I used to fill my luggage of "what-if" clothes and gear (What if it rains? What if I spill coffee over these jeans?). Turns out if I'm unsure about taking something it's because I won't need it.

The 3-pile strategy is great for you to get started. It's an easy but effective way of being critical of what to take with you.
Crash Course in Minimal Packing
Layers. Instead of huge pieces of clothing, bring thin ones that you can layer up in colder days.
Rolls. Roll over your clothes to minimize space and avoid wrinkles.
Relax. Unless you're going to Antarctica, there will be shops and/or opportunities to wash your clothes and/or shops to buy new ones.
Numbers. Don't bring more than 8-10 items of the same kind. If you need more, wash it or buy new ones.
Organization. Packing cubes are not only great to save some space but also allow you to find your stuff easily during the trip.
9

The world is safer than we think.

Judging by what we see on the media it's easy to assume our planet is nothing but earthquakes, terrorist attacks, and violent crime. I admit I was highly suspicious of some of the places I've been – like the infamous Naples, Italy and Rio de Janeiro, Brazil – but even in those I always have found kind and generous people.

Fortunately, the world is not anywhere as dangerous as the media convey. Most of the crime in the world is petty theft and based on opportunity. Just by being aware and have standard safety precautions to keep you and your belongings safe, you'll be fine in 90% of the cities in the world.
10

Contemplate.

This has to be one of my favorite activities when I'm traveling. Sit down in a café or public park somewhere and observe life happening. It's just like taking the pulse of each new destination.

If you allow yourself time to take it all in – the smells, the colors, the sounds and the way people communicate – your trip will be much richer and immersive in the end. Bonus points if you know how to sketch!
11

Avoid cookies.

Whenever you're in the early stages of booking a trip, you tend to roam through lots of hotels and flight possibilities. Make sure you do it in anonymous/incognito mode.

These cookies can be tracked to later inflate prices. While some say this is a conspiracy theory, I've personally experienced it in some airline companies so it's better to play it cheap!
12

A cheap hotel can become expensive.

As a budget traveler, a few years ago I'd go on Booking and book the cheapest hotel possible available for the dates I wanted. Period.

With time I started to realize this strategy it's not the smartest. Just by expanding my budget a bit more I usually find other hotels closer to the center or with breakfast or transfer included. All indirect expenses I sudden don't have to think about and that can make it cheaper in the end.

In the limit, be suspicious of extremely cheap hotels as they can also mean lack of safety. After someone broke into our room and tried to steal our stuff in a $8/night hostel in Langkawi, Malaysia, I've realized dirt cheap can quickly become very expensive.
13

AirBnB is not as great as it should be.

First of all, I'm not against AirBnB by any means. Although I rather stay in a hostel, guesthouse or hotel, I still use Airbnb once in a while. It would be hypocritical from me to do it and then offer youa discount on your first stay.

AirBnB have expanded the accommodation possibilities tremendously in the travel industry – some of the stays are indeed unique and memorable experiences – and they deserve all the credit for that.

But they also have several issues we as "clients" need to be aware and critical of. Here's a quick summary.
What is the negative side of Airbnb?
Check-in. Needs to be arranged with the host. Limited schedules and more hassle.
Cancellation rates. They're higher than any other platform. Some hosts cancel the stay last-minute!
Fees and taxes. Careful with the advertised night rate. It doesn't include cleaning fees and the commission Airbnb takes. It may turn out to be more expensive than a standard hotel.
Impact. In numerous cities in Europe and in the US, Airbnb has limited the housing offer for locals and as a result the average rent has climbed up to unsustainable prices.
Also these days the "local" and "authentic" staying experiences are a minority in the platform which is dominated by real estate businessmen managing hundreds of rooms at the same time. This is not different from a hotel that's why for accommodation, my #1 option is still Booking.com for the huge room listing and ease of use.
14

Learn the power of yogurt.

The farther you travel, the easier it is to get sick. It's not a matter that the food you eat at home is better or safer. It's simply that your body isn't accustomed to it.

To help avoid getting tummy sick, eat a local yogurt first thing you arrive. It has enzymes and bacteria that can ease your body into the new country's food much better and quicker.
15

Have multiple ways to access your money.

You never know what will happen, so it's always a good idea to have multiple ways to access your money. This includes:
Cash. If possible split in different places: wallet, money belt, pockets.
At least one VISA and one Mastercard cards. Some places only work with one.
Credit card. Only in safe places and for large expenses (e.g. hotels)
If you're traveling with more people, make sure you split the money more or less evenly between you too.
16

Make your travel memories last.

Traveling expands your senses in a whole another level but sadly after a few months being back home, memories fade away. I don't have many memories from my first travels and I regret it so much!

That's why I learned how important is to document, take good notes and make memories last.

Apart from a compulsory photo taker, now I also keep a journal – aka a list in the Notes app on my iPhone – of everything that catches my attention during a trip. Can be a cute elderly couple taking care of each other, a fun pun heard on the street or just an amazing meal by the sea. Not only it's key to my writing/blogging later, but it helps to teleport my mind back to each destination.
17

Instagram is a great travel tool.

Instagram used to be my digital obsession. Not sure how it happened, but now scrolling through my feed is now a dreadful experience. In between the annoying ads, I can only find fashionistas in Santorini, gluten-free brunches in San Francisco or post-workout selfies.

But when done right, Instagram is still a great travel tool. I use it to search for photos in particular places to find true hidden gems worth paying a visit.

I also use the Stories feature sights or places to check "live" weather, crowds attending specific events or whether a particular site is open or on refurbishment works.
18

Learn some words.

Quite honestly I find it a bit sad when someone travels to another country and sticks to English all the time without learning to say A. SINGLE. WORD.

Even though you're paying for it, you're a visitor on their land. The least you can do is learn to say some words, they will appreciate the effort and be more than happy to teach you.

You don't even need a book: just ask a local how, particularly the basic triad of any language: Hello, Thank You and Goodbye.
19

Try the street food.

Let's be honest: street food stalls are not winning any award for standard hygiene practices. But they have the most delicious way to peek into the local food culture.

I'd say 80% of the times we get sick abroad is due to 2 things: 1) our bodies are not accustomed to the food 2) we don't wash our hands.

Next time don't be afraid to try new flavors on the street. Just make sure you have done a smooth transition to your new country's food, wash your hands beforehand, and always pick the most stall with the biggest queue. Locals know what's best.
20

Accessories can be key to a good travel experience.

Although I like to pack as light as possible, there are some accessories I always like to bring with me. I've written before a list of travel items that are guaranteed to save me time, space or money, but here's a short summary:
My Favorite Travel Accessories
WiFi router. Have an internet connection at all times at affordable prices. All you need is a local SIM card.
Packing cubes. If you're a messy packer like me, you'd like something to help your clothes separated and neat. This is it. I find it very convenient to easily access items during the trip.
Earplugs. Because you never know what you'll encounter next to your hotel room: barking dogs, a crazy loud street or simply a crying baby.
21

It's OK to splurge once in a while.

I'm a budget traveler myself and a great deal of respect towards who travel on a shoestring. It's great to have a budget and stick to it, as it shows an incredible sense of organization and self-control.

Still one of the things I have learned is that it's OK to blow your budget once in a while. It's actually healthy to do it. So stay in that luxury resort, go on a fancy safari or an expensive diving course. Seriously, go for it. If you think it'll be a memorable once-in-a-lifetime experience, by all means, go for it!
22

Follow business travelers in the airport.

I hate airports. Not the physical buildings by itself, but the inefficiency of the whole process happening inside: there's just too much queuing going on.

To make the suffering less evident, a great tip is to avoid staying behind families and follow business travelers instead. They are speedy efficient passengers who are much more likely to know shortcuts and insider tips of the airport you're in.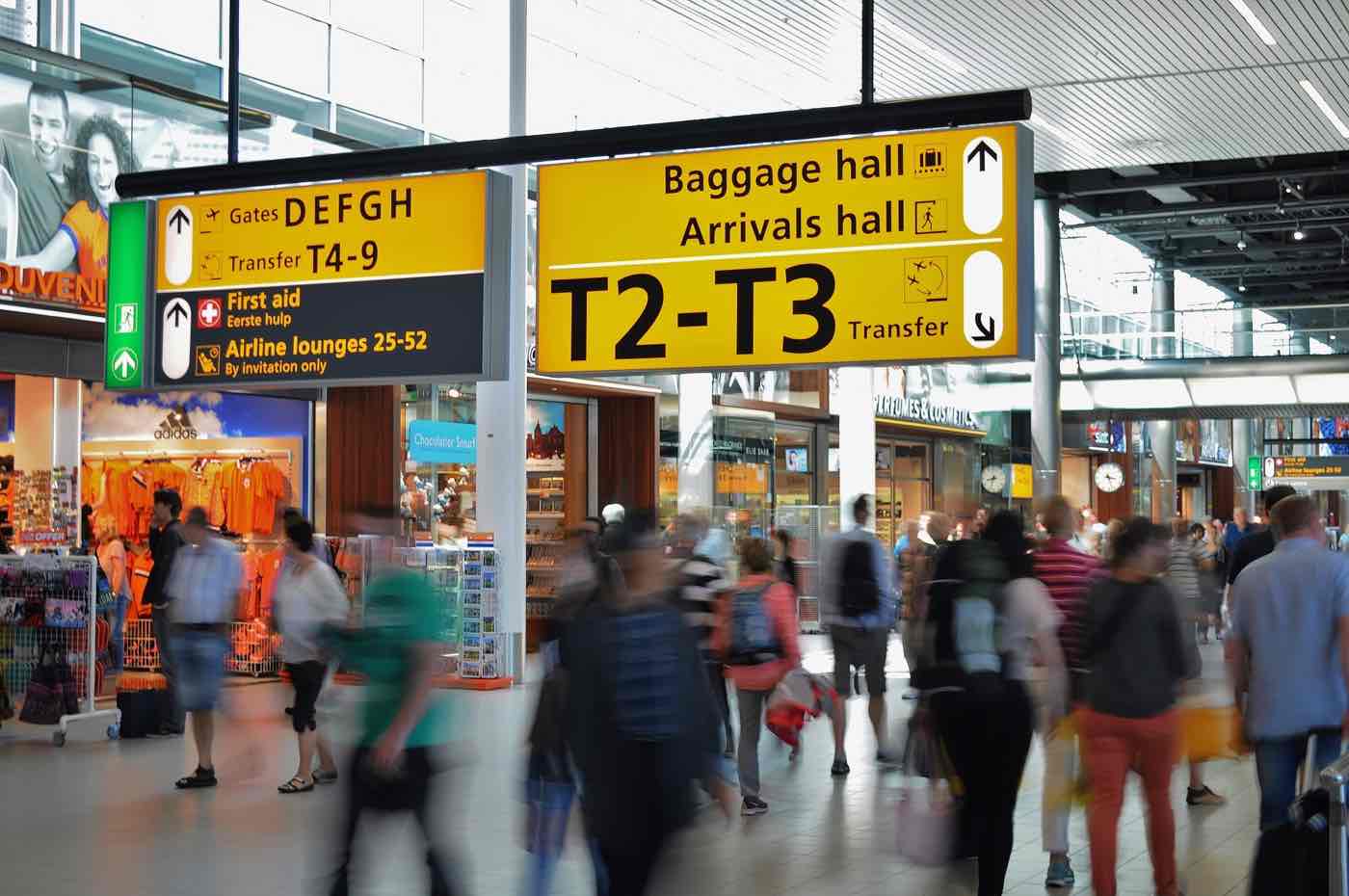 23

Blend in.

When in Rome, do as Romans do. This seems like cliché advice, but it really is a key aspect in travel. Immersing yourself in each destination not only helps have a richer trip but also a safer one.

Don't be afraid to mingle and meet locals. Wear what they wear, do what they do and hear what they have to say. People are what turn places special.
24

Prefer your own wheels over organized tours.

Key advice: crafting your own path when traveling is always more enjoyable. That's part of the reason I love to share my indie travel itineraries here on Geeky Explorer.

Now, I understand some activities or places are dependent on having a guide/tour – some even for safety reasons like when I climbed Mount Pico – but trust me, 90% of the times you're better off on your own.

Don't be afraid to rent a car, a scooter or simply walk to explore things at your own pace. It's cheaper, enables a more authentic 1:1 experience and creates a chance to get beautifully lost in areas where locals live.
25

Wake up early.

Such an obvious tip, yet so underrated. Keeping a routine when traveling is guaranteed to add sunlight hours to your day and make the most out of your schedule. After all you have time to catch up on your sleep later, right?

There are other benefits of waking up early though. Morning light is special for photographers – check my photo below of the sunrise in Koh Lipe, Thailand – and potentially problematic areas like Central America is significantly safer to walk on the street during early morning. Only hardworking people are to be found, scammers and criminals aren't up yet.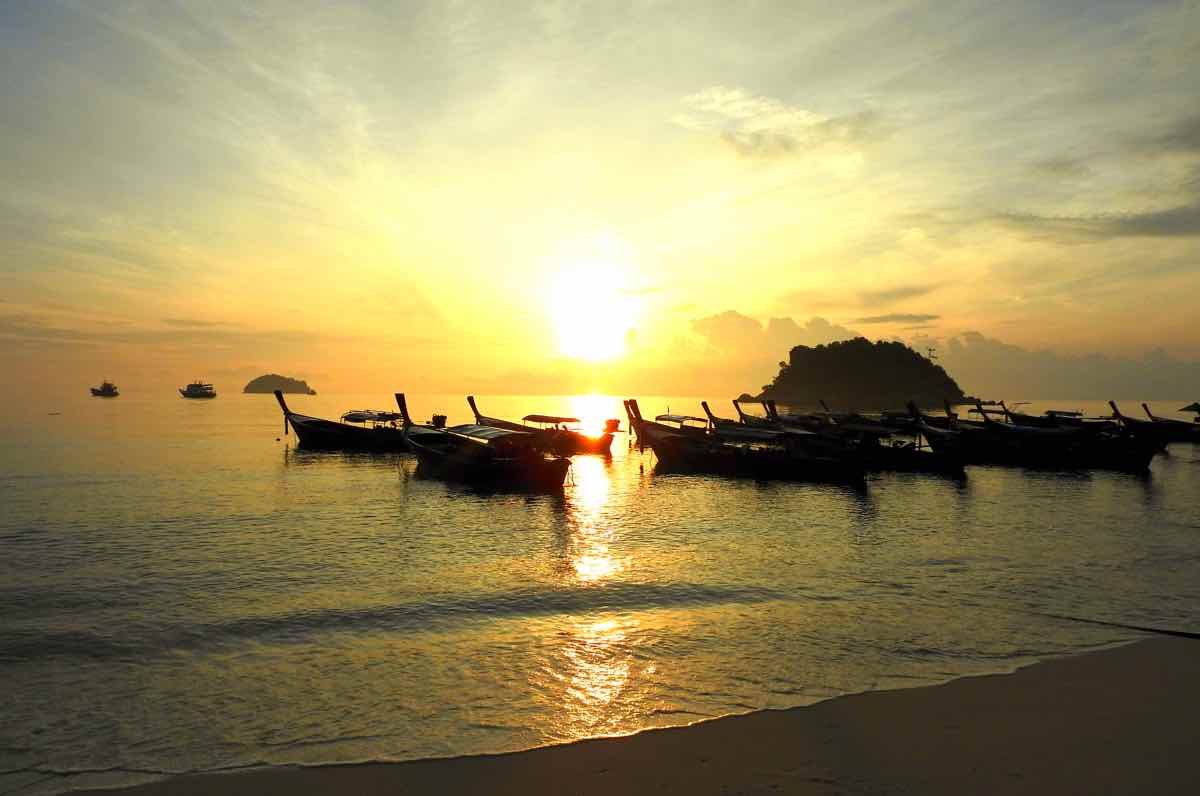 26

Pick the right seat.

Ever regretted picking a seat on a train or flight? Choosing the right spot can be particularly important on long journeys can be key and that's why I like SeatGuru so much.

This weirdly addicting website has an impressive database and helps you pick the right seat on your upcoming trip. It takes into account the most various factors like proximity to WC, noise level and leg space.
27

Don't rely on TripAdvisor.

Whaaat? The most popular website for travelers? How dare you?

#SorryNotSorry. To be fair there's one feature I enjoy about TripAdvisor: the forum where travelers can connect and exchange travel tips. That's it. Apart from terrible UX, it is arguably the most overrated, ad-filled and inaccurate travel website out there.

In TripAdvisor, you see what they want you to see. The top restaurants who are perceived as "traditional and authentic" usually are tourist traps where is impossible to find a table. It's also hard to find reliable feedback about hotels and tours in the middle of ads, scams, and fake reviews. Here's an eye-opener.

This is where I go for reviews instead.
Where to find reliable travel reviews online?
28

Uber is more reliable than taxis anywhere you go.

Whenever trains or metros are not available, getting around by car is my next option. It happens frequently coming and going to airports, where I've had several bad experiences – e.g. in Lisbon airport.

It took me more than it should to realize that Uber is a cheaper and more pleasant experience basically everywhere. It's quicker, there's no need to pay in cash and for sure you won't be a victim of inflated prices just because you're not a local. There are similar alternatives like Cabify, Bolt or Grab.
29

Open your mind.

Few experiences in life are as rich as traveling. Everything is new – from the places you go to the food you eat – so it's natural those are busy times for your mind too.

Avoid any kind of judging and keep your mind open to new experiences. It's the time to learn from completely different points of view in life, to try out new things you never thought of trying and to grow as a person. Embrace change. Allow yourself that privilege and say Yes more frequently than No.
30

Use Apple's Wallet (or equivalent).

Apple Wallet has to be one of the most underrated apps the digital world has seen. It came to revolutionize the way we handled tickets of concerts, games, flights and trains, eliminating all the hassle of a paper version. Better for the environment too.

In the last years, I only remember to print ONE flight ticket – flying from Bohol, Philippines – because the airport only supported paper tickets.

In case you're wondering, there are some Android alternatives out there.
31

Bring other type of souvenirs.

Although I'm trying hard to embrace minimalism in my life, I can't help to bring small stuff with me from my travels. I'm a sucker for my magnet collection that lives on my fridge!

On the other hand handicrafts and items from indie art shops have a lot of character and do bring back a lot of memories. Ah and are also great conversation-starters when you have guests back at home.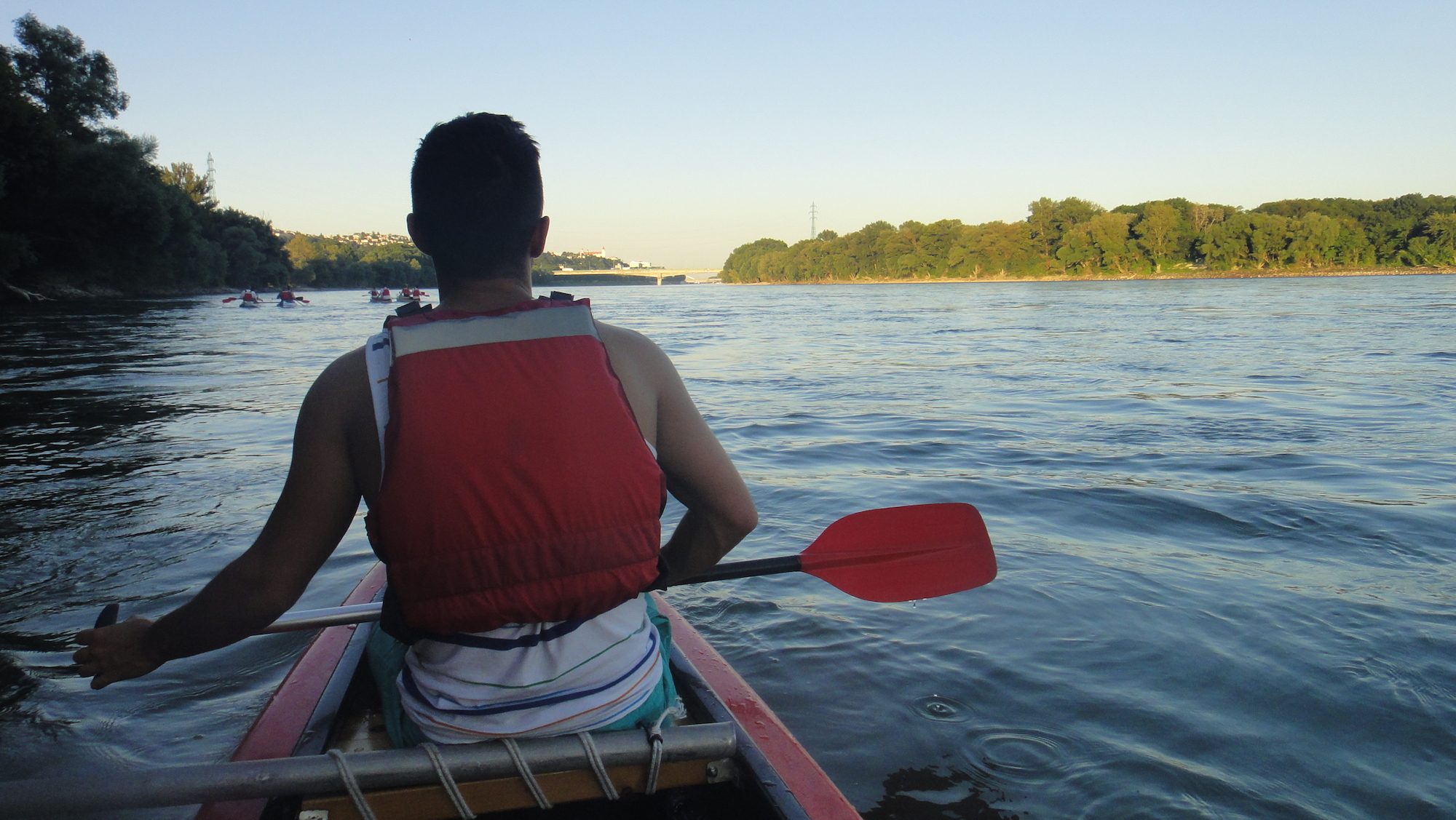 32

Cut down your screen time.

Most of us spend most time staring at a screen for work or leisure. You may not even notice it, but we are completely addicted to technology.

When you travel you want to document what you're living and share it with people back home – I get it – but also take some time to chill and put back any device or gadget. It's important to refuel and get back in touch with some more mundane activities. Why not try a complete digital detox for 24 hours?
33

Prefer more sustainable ways of traveling.

Statistics abound: global carbon emissions reached an all time high in 2018 (sorry, Scandinavia!); Indonesia has decided to move its capital city, because its current one is actually sinking; more rhinos are dying; the list goes on.

Fortunately, we all have the power of making conscious choices that can make a little less harmful to the planet. Give preference to trains, buses, and go on road trips. Whenever possible avoid flying and especially cruise ships who are basically floating polluting cities.
What is YOUR favorite travel tip?