Looking to travel to Europe safely and without hassle? Read on these Europe travel tips that will help you get around like a pro!
OK, so this isn't a list from an American blogger who visited Italy once and compiled a list of "how to travel in Europe".
I've personally visited over 30 countries in Europe – from the hot Malta to the cold Helsinki, from my homeland Azores in the West to Turkey far in the East – and I've found patterns, hacks, and learned all of the best tips to visit this rich continent like a breeze.
If it's your first time visiting Europe or you just need some smart tips to improve your trip, you're in the right place. Here are 27 Europe travel tips for safe, worry-free and memorable holidays!
27 travel tips to know before traveling Europe
1

Don't bite more than you can chew

If it's your first time in Europe, the tendency is trying to squeeze in everything on your itinerary. "I want to see the Eiffel Tower in Paris, the Colosseum in Rome". "Check this Instagram pic of Prague, want to go there". "Oh and let's go partying in Berlin too!"

Don't let FOMO win. Pick a reasonable itinerary for the time that you have and based on your interests and goals. Allow for time to relax, and wander around with no particular goal. The less you move around, the less hassle with changing hotels, boarding a train or flight, etc. Slow travel. You don't want to be spending most of the time moving around like a headless chicken!

To give you an idea, big european cities like Paris or Rome deserve at the very least five full days, even though they can easily keep you busy for two weeks.
2

Book your flights early

As with happens with most intercontinental flights, make sure to keep an eye out for cheap flights as soon as you know the dates you'll be traveling. Last-minute deals are very rare these days and you should be looking to buy your flight 2-3 months in advance.

Read more about when to buy flights and my full guide to find cheap flights.

You can also use Hopper or Skyscanner to have a sense of what's a good deal.

As much as I admire the spontaneous style of traveling, I also recommend booking your accommodation in advance to get the best deals.
3

Do not use Euronet ATMs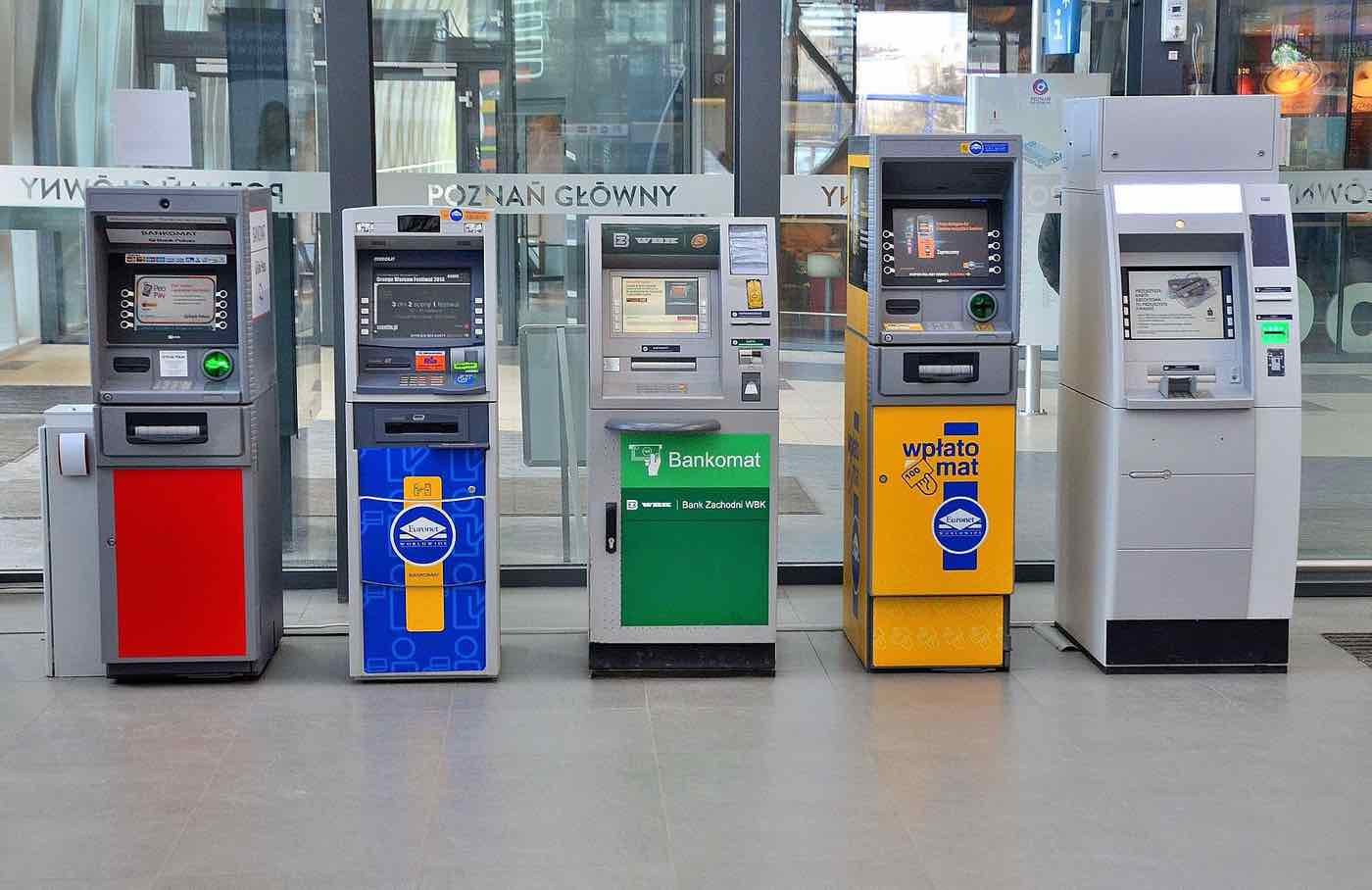 Despite being literally everywhere in the major tourist cities in Europe, Euronet ATMs charge disproportionately high fees (up to 15%) to take out your money out. Recently, an ATM in Italy charged a tourist a lovely €40 transaction fee.
Prefer to use local ATMs – never use exchange bureaus! – and always request to be charged in local currency. In 90% of the cases, your bank will have a way better exchange rate than a money exchange company. I highly recommend getting a Revolut card to lower your bank fees abroad.
4

Indulge on local food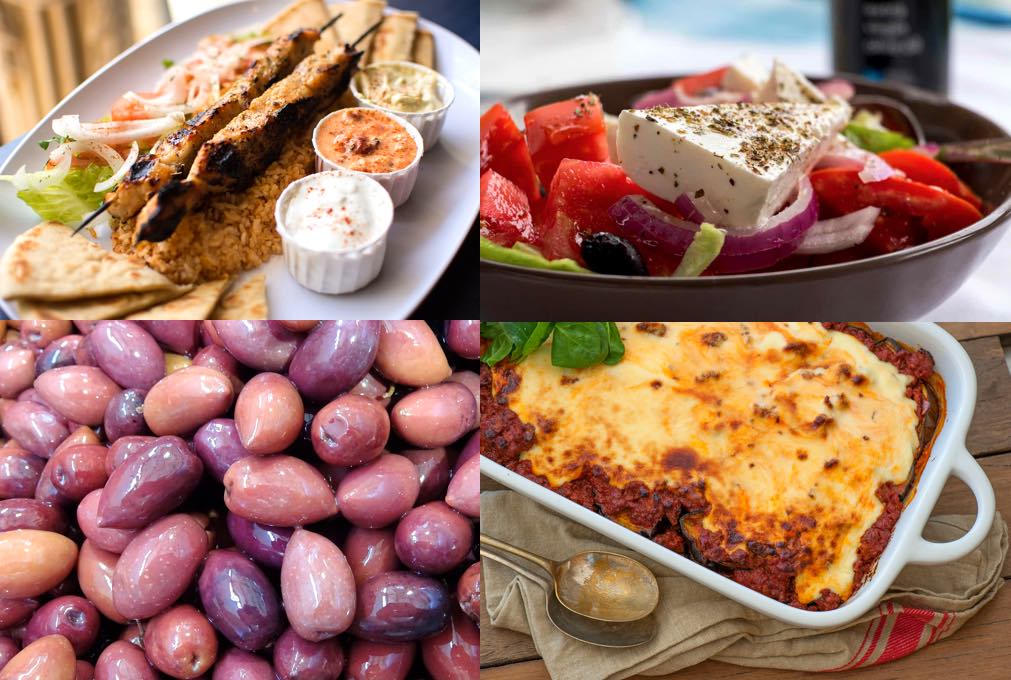 Seeing tourists heading to McDonald's when they're in Europe makes me enter a deep sadness spiral. The only thing worse is to see fellow travel bloggers to ENCOURAGE tourists to go to McDonald's (I won't drop names for the sake of elegance).
First of all, if you have any love for your body and health, you probably know you shouldn't be going to McDonald's in the first place. But hey, it's your body, not mine.
My point is that food in Europe is so rich and varied and so deeply intertwined with the culture and traditions that if you're not actively seeking to try local dishes and delicacies, you're really missing out. Missing out on not only tasty food you won't have the chance to try anywhere else but also on a big part of the country's identity.
5

Prefer trains in Western Europe

One of the best things about being born and living in Europe is how easy is to travel. Distances are relatively short and transportation cheap.

Because of this, there's no need to use the plane all the time (even though it can be cheap to fly with low-cost airlines). Using alternative means of transport like buses and trains allows you to see the landscape, it's cheaper and is much better for the environment.

Europe is very well connected by rail, particularly in Western Europe and you can move between countries in just a couple of hours.

If you're traveling for a couple weeks, consider an Interrail card.
6

… and buses in Central and Eastern Europe

Trains are a great option but in Central and Eastern Europe, buses are more popular choices to travel from one country to another.

They're also ridiculously cheap. My ticket from Vienna to Prague costed only 5 euros!
7

Travel beyond the overtourism hotspots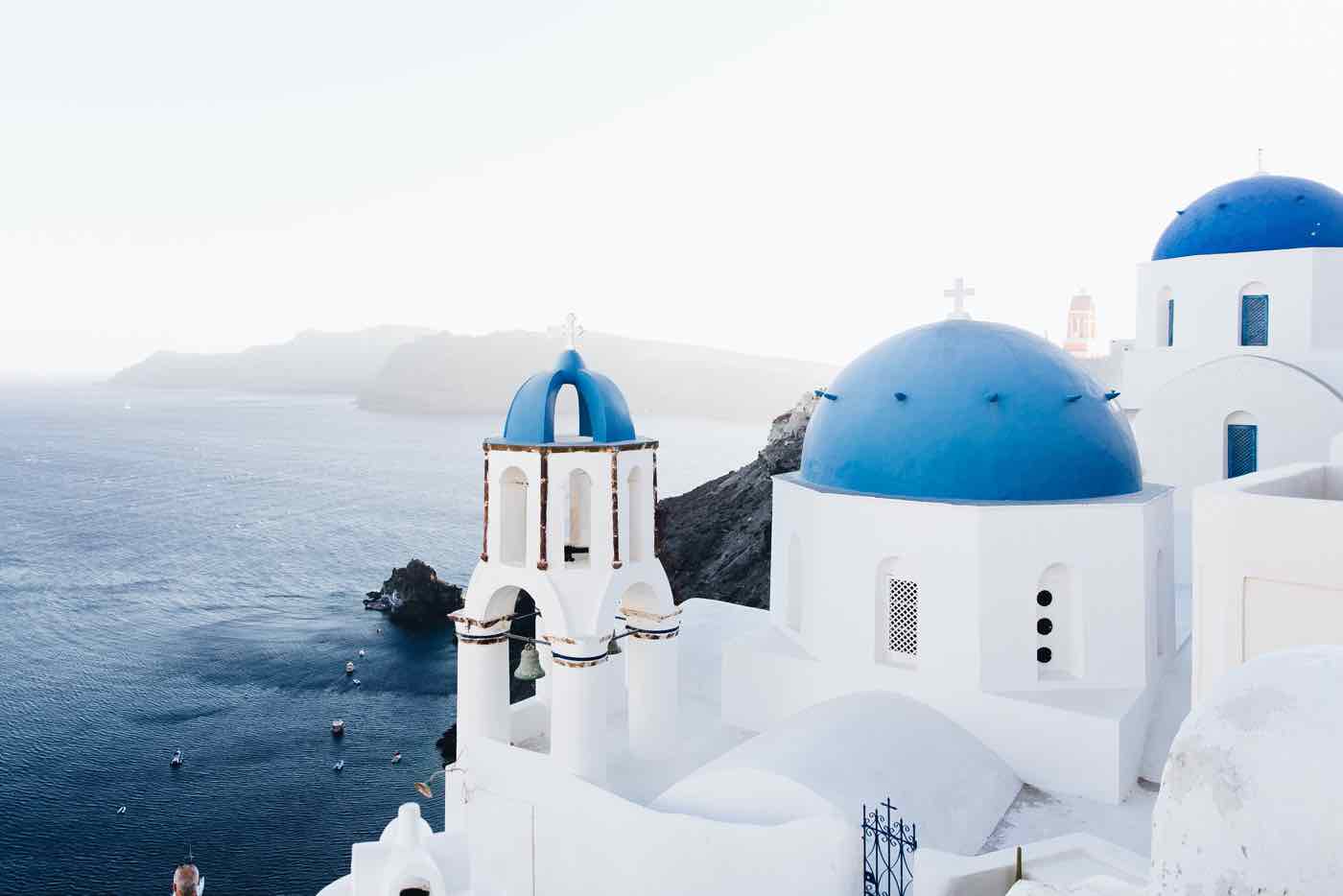 According to the World Tourism Association, more than 713 million people visited Europe in 2018, an increase of 6% over the previous year. If there's a problem with visiting Europe these days is overtourism. Some cities are being peacefully invaded these days, which ultimately impairs the experience both for locals and tourists themselves!
If you don't fancy lining up for attractions or waiting hours to have dinner at a popular restaurant, avoid the most popular destinations in favor or other less known. Europe is filled with underrated destinations which are true hidden gems anyway. You just need a bit of research.
Instead of Barcelona, check out Valencia.
Instead of Amsterdam, look into Ghent or Utrecht.
Instead of Prague, check the alternative Budapest.
Instead of Croatia, consider the neighbors Montenegro and Albania.
Instead of going to Mykonos (personally, not worth your time) or Santorini, consider other Greek islands like Naxos or Koufonisia.
You get the point.
8

Check VISA requirements

While most countries in Europe don't require a VISA for short visits, there are exceptions like Russia or Turkey. Make sure you do your research, including whether you can get a VISA online before your arrival or if it needs to be done when you land in the country.

As it stands right now, anyone coming from the United States doesn't need a VISA for most European countries if you're staying for less than 90 days. Citizens from other countries should check specific requirements.
9

Pack light

Another common mistake of travelers is to bring entire closets with them on a trip to Europe. A heavy and massive piece of luggage is not convenient at all when you're navigating cobblestone streets, finding your way through a train station, trying to avoid extra baggage fees, or climbing up sets of stairs in a small guesthouse.

Be smart. Packing light is an art and, trust me, it will save you from much unnecessary hassle. Aim to bring clothes for 7-10 days, tops. If you happen to stay for longer, there's something called "doing the laundry". Laundromats are easily available throughout any major city in Europe.

One more reason to bring less stuff: you'll want to buy stuff to bring back home, so better make as much room as you can from the start!
10

Know how to stay safe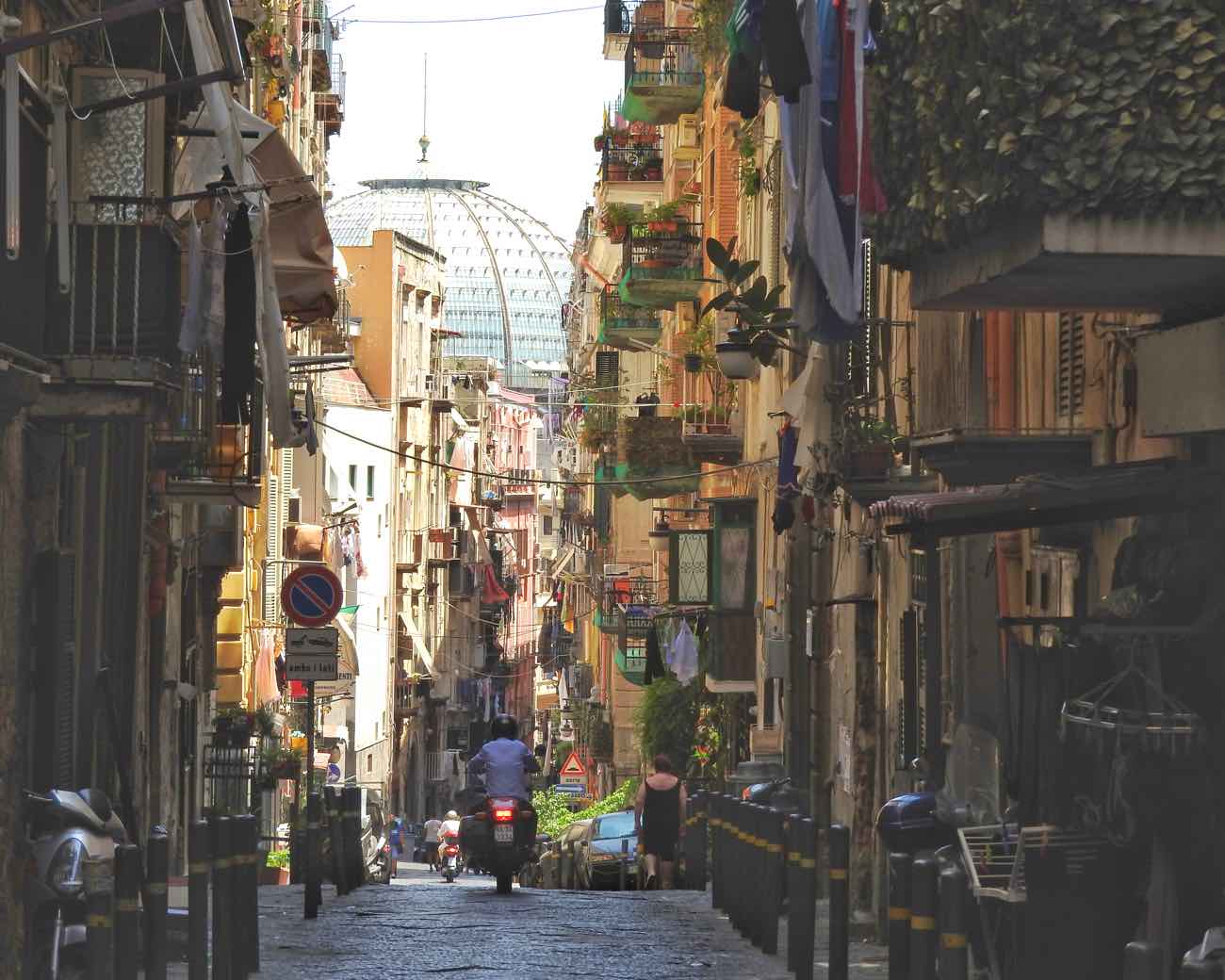 Ok first of all, in general Europe is a VERY safe place to be. Even places with bad reputation like Naples turn out to be great travel destinations.
It's highly unlikely that tourists encounter any type of crime and even if it does happen, it's petty theft that can be avoided with common-sense tips and precautions you'd also take back at home.
Avoid using flashy jewelry, don't walk alone at night down dark alleys, watch out for your belongings in crowded places, and men: always keep your wallet in the front pocket. A money belt could be useful.
11

Tipping is not expected

In most countries in Europe, tipping is NOT expected and is entirely optional. Usually, you only tip when you feel the service has been exceptional, and never more than 10% of the total bill.

The tip is usually given in cash, using your small change. The card terminals that have the option to leave a tip are rare.
12

Travel off-season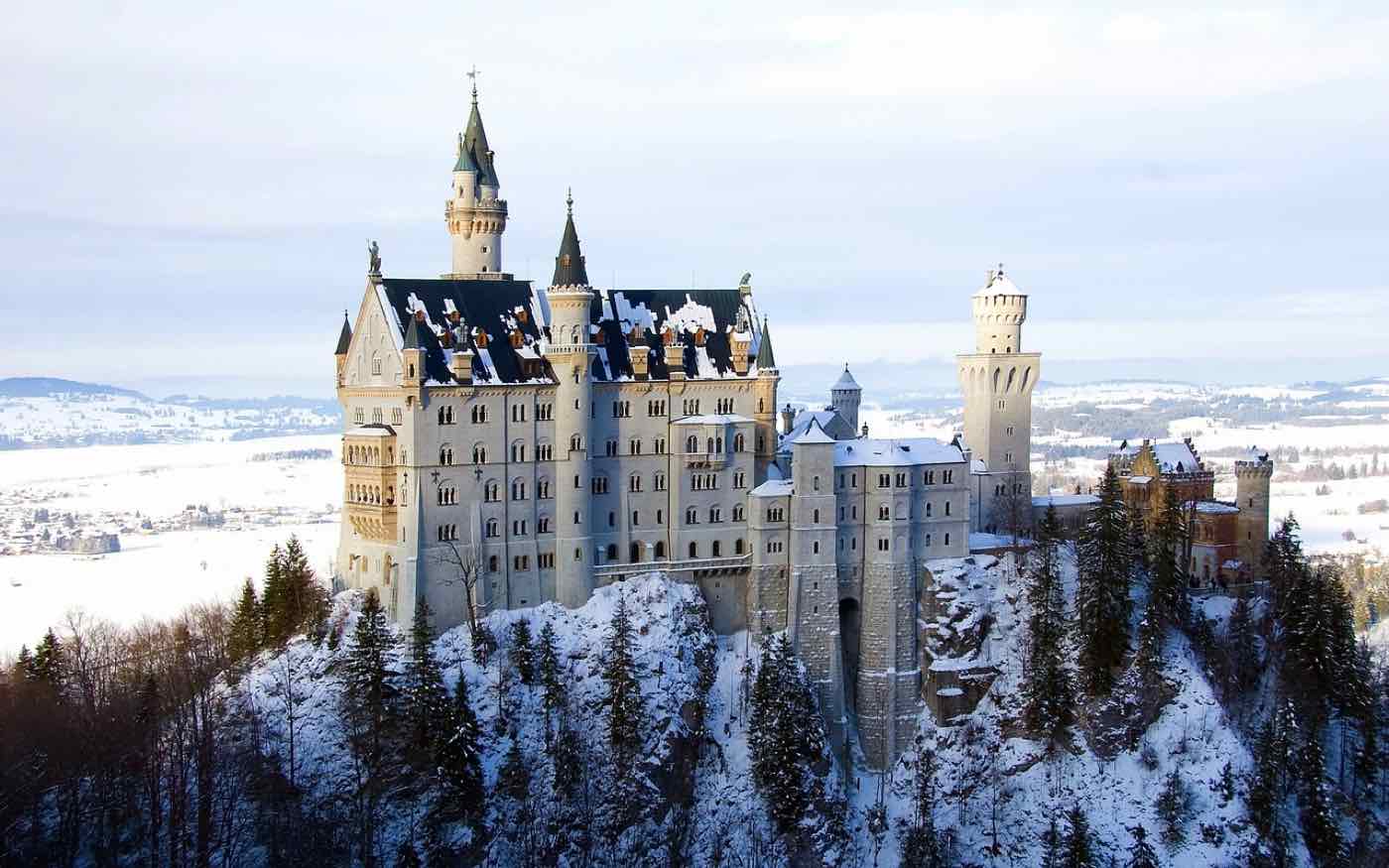 Between the June and August months, most of Europe becomes a giant attraction park. Tourist attractions get impossibly long queues, Mediterranean beaches impossibly crowded, and popular restaurants have to be booked days or even weeks in advance.
To avoid this madness, visit in the off-peak months, anywhere from September to May. It will mean you'll save some precious bucks in accommodation, airfare or even tours. Take advantage of cold months to visit the much less crowded top European attractions or visit one of the many Christmas markets.
Nevertheless, my favorite time to travel in Europe is during the shoulder season (April-May and September-October) when the weather is still pleasant in most countries but crowds are much more forgiving.
13

Drink the tap water

It may not be normal to drink tap water elsewhere in the world, but in Europe, you're safe to drink from the sink pretty much everywhere in the continent. It explains why in some countries you'll find more sparkling water than still water in supermarkets.

There's absolutely no need to purchase plastic bottles in the supermarket. Bring a bottle and refill it in spigots in the streets and parks. Good for you, for your wallet, and for the environment.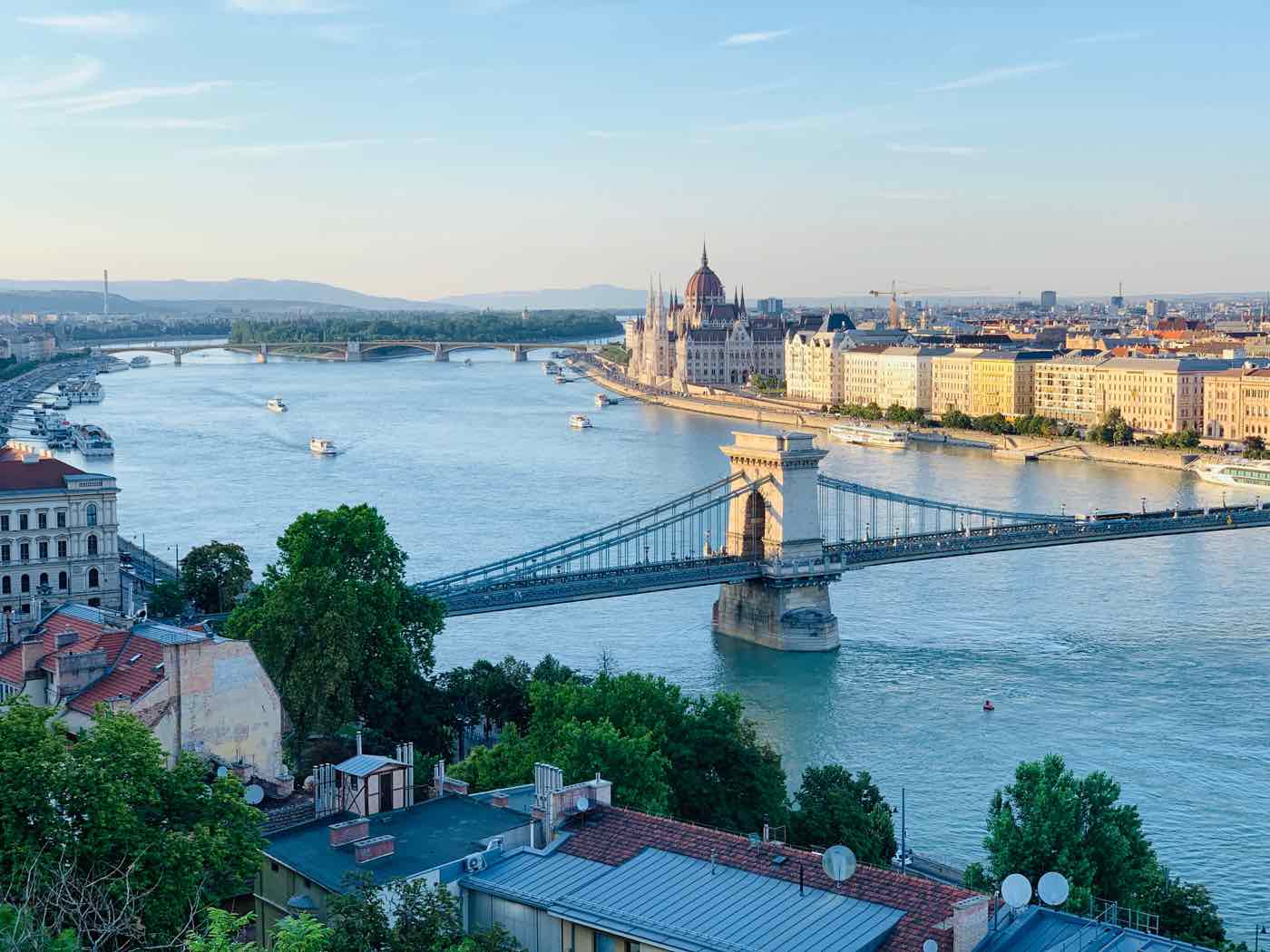 14

Take advantage of free roaming

Let's talk tech now, and how to stay connected in Europe. The quickest way to get Internet on the go on your phone and other devices is to purchase a local SIM card – a physical one or an eSIM (I recommend Airalo for the latter).

Now, good news if you purchase that card in an EU country. Since 2017, roaming is free, meaning you can use the data allowance anywhere in the EU at no extra cost. Example: you can use data allowance in Belgium from a SIM card bought in Hungary. Some operators limit the allowance available for roaming meaning that instead of 5GB you'll have only 3 available, but hey, it's still worth to take advantage of.

On the other hand, other countries can charge ridiculous data fees in roaming, such as Norway, Iceland, Monaco, Andorra, and Switzerland, up to 6 euros/MB! In these places, I suggest turning off your mobile data and only use WiFi networks, at least until you get a local SIM.
15

Avoid hop-on hop-off buses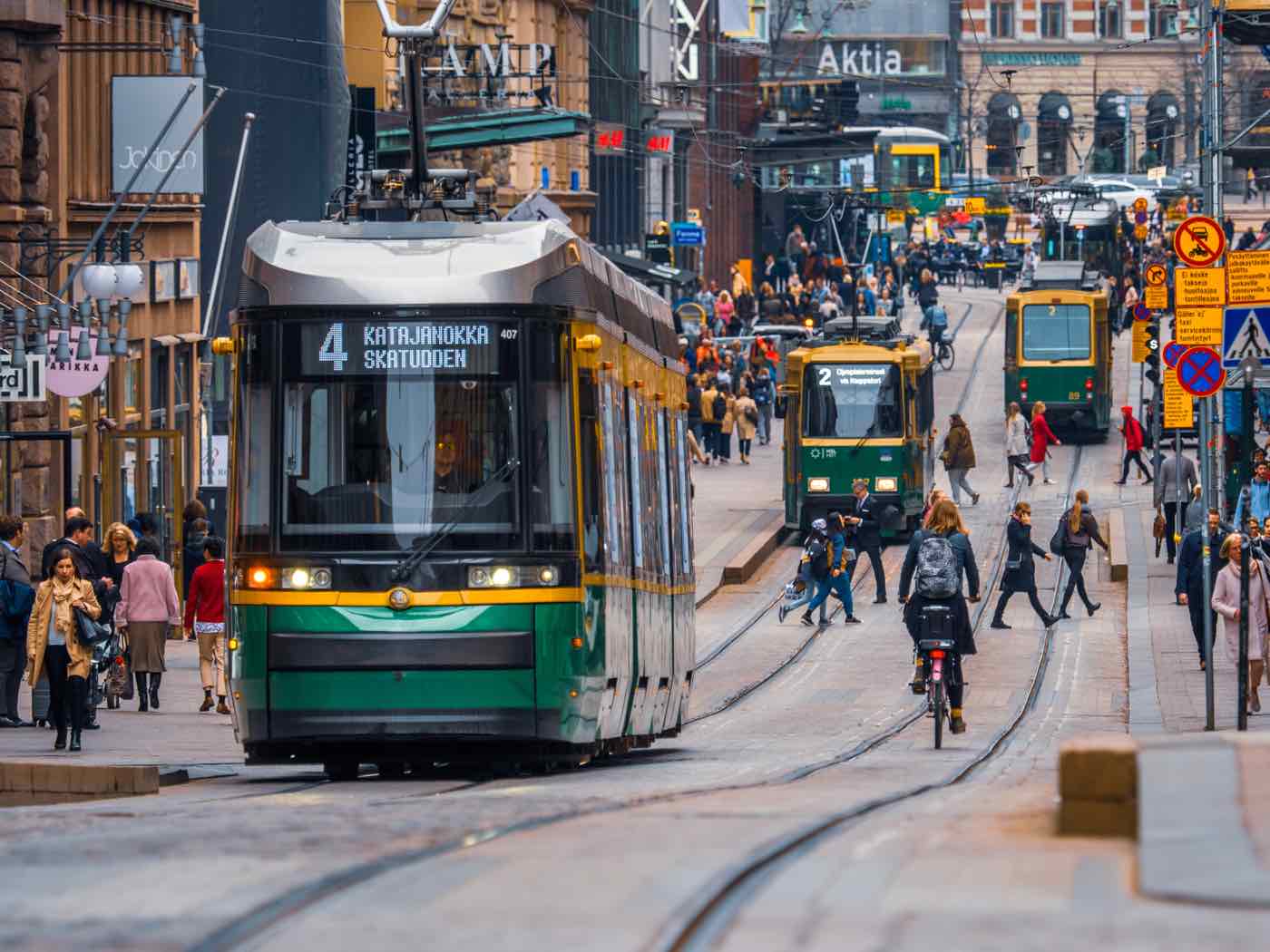 Going to Rome is much more than just seeing the Colosseum and visiting Paris is much more than taking a photo with Eiffel Tower in the background. This is why I hate hop-on-hop-off buses: they take you on a rushed tour to see a pre-defined list of monuments. But traveling is not kicking things off a list and a 30-min bus ride is not enough to "do a city".
You're much rather exploring independently on your own and even find local gems. If distances are too challenging, you can always take a bike (most cities have a public bike system) or use public transport – metro, trains, buses, and trams usually work really well. Plus, it'll be way cheaper.
16

Toilets aren't always free

Whenever you wander through Europe, one thing to keep in mind is access to toilets. While in some countries such as Portugal and Spain, you can enter any restaurant or café and use the toilet for free, this is not always the case.

In some other countries, shopping malls, bus stations, and other public places might have turnstiles to enter the bathroom. Others even have dedicated staff to collect the money for the "entrance". I've paid anywhere from 10 cents to 1 euro so it's wise to keep small change with you. And beware restaurants may not allow people in bathrooms unless you're a client.
17

Get to know the history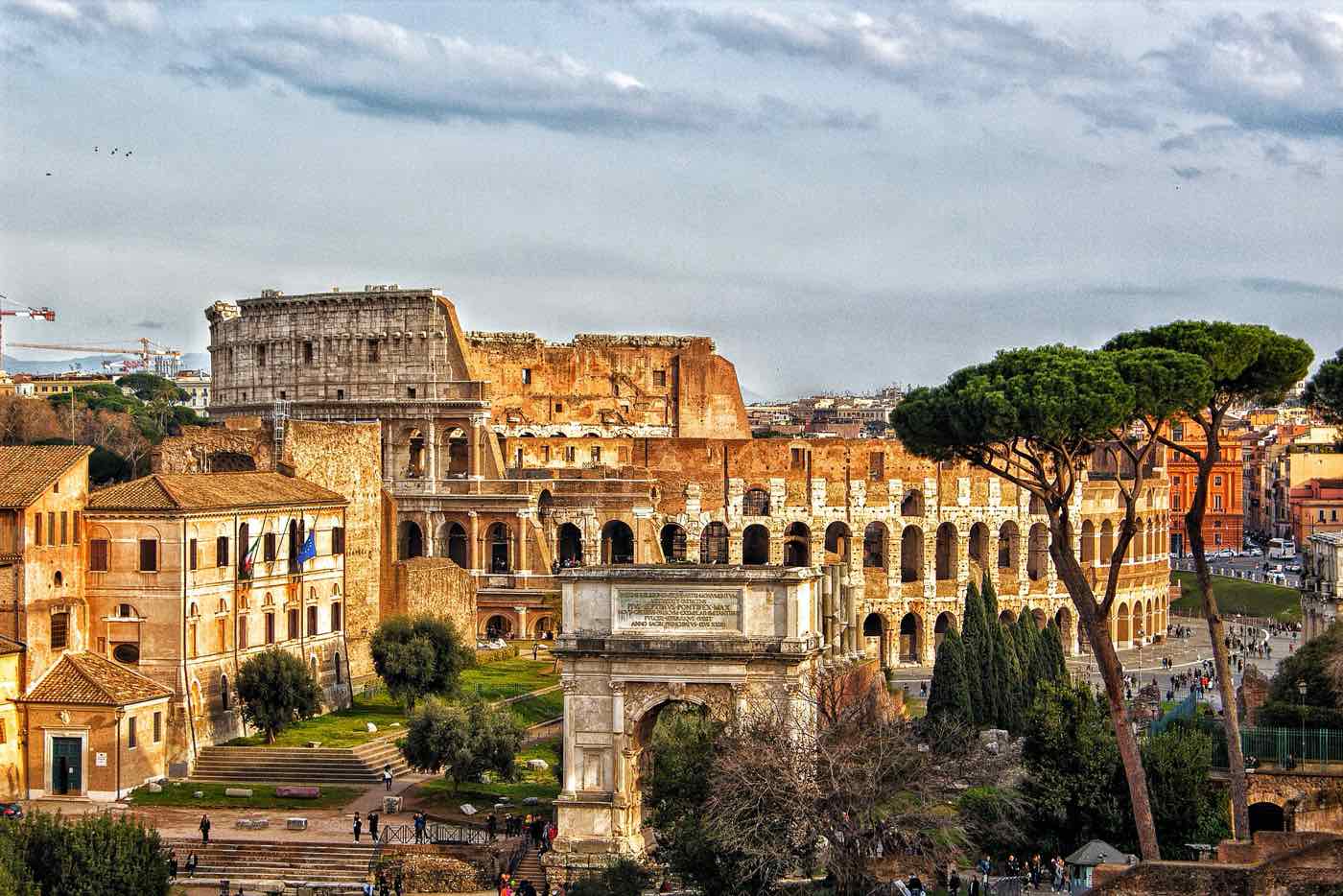 Despite being a small continent, Europe has a rich and fascinating history that is worth to go deep into.
From the Viking up north to the massive Roman Empire in the Mediterranean, from the Portuguese, Spanish, and Dutch discoveries era to the daunting WWII, there's a lot to cover. Even if you're not a history enthusiast, a trip to certain places in Europe is worth more than one hundred history classes!
Visiting museums in Europe is a great way to know some of the best stories and legends that created the world of today.
18

Never eat next to tourist attractions

One of the most important travel tips: get AWAY from tourist attractions to find the best local food. Because #TouristTraps!

Restaurants and places to eat next to major touristy areas often don't care about the quality of what they're serving because they know there are always people coming around. Not to mention prices can be seriously inflated.

Imagine going to Italy and eat an overpriced frozen pizza! To give you an idea, just a few years ago, in downtown Lisbon, a couple paid a whopping 250 euros for a dose of seafood rice, a "special" that was off the menu.

From my experience, you need to venture out of tourists downtown a bit to find the best local restaurants. Avoid places with menus that have pictures on it and spot where the locals (not fellow tourists) go. If you need some digital help, rely on apps that locals use on their everyday such as Foursquare or Zomato. Oh and skip TripAdvisor, filled with scams and fake reviews.
19

Venture out into nature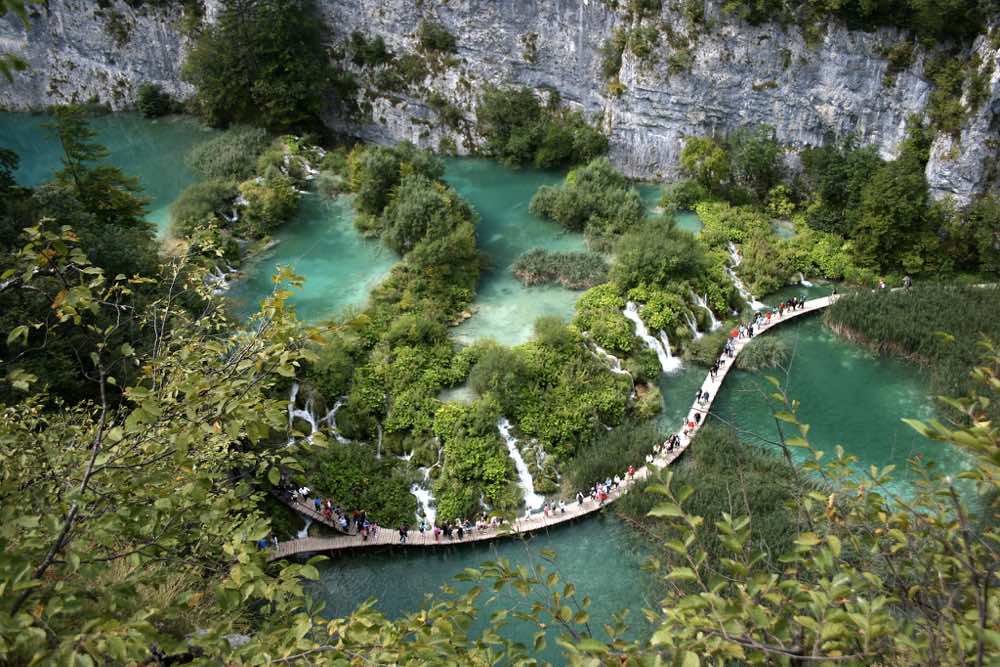 Yes, Europe has an extremely rich history and the plethora of cultures coliving in the continent is fascinating; definitely something worth to explore.
But for those who like to have a touch of nature in their travels, there's also plenty of reasons to visit, you just need to know where to go. I suggest doing a mix of nature and city time, of relaxation and culture to boost both the body and mind.
Here's just a tiny, tiny, tiny taste of what you can do in Europe:
Swim in the azure Mediterranean waters of the Balearic Islands, Spain
Hike in the Isle of Skye, Scotland
Visit the stunning natural parks of Croatia
Explore glaciers, geysers, and dreamy waterfalls in Iceland
See the Northern Lights in the snowy Lapland, Finland
Do a fair bit of ski or snowboard in the Alps region, shared between Italy, Austria, France, Germany, Switzerland, and Liechestein.
20

Save by flying on low-cost airlines

Whenever distances are too long to use trains or buses, look into low-cost airlines. Europe has several of different carriers flying to almost everywhere on the continent and is a great way to find great deals on flights.

There are two things to keep in mind though. The first is that while the ticket itself usually is a bargain, low-cost airlines often add a series of fees for seat reservations, priority boarding, and luggage.

And speaking of luggage, low-cost airlines are more strict with the number and the size of luggage you bring. Make sure you research each airline's rules beforehand and stick to them. In fact, you're not a light packer, maybe stick to traditional airlines.
21

Coffee is totally different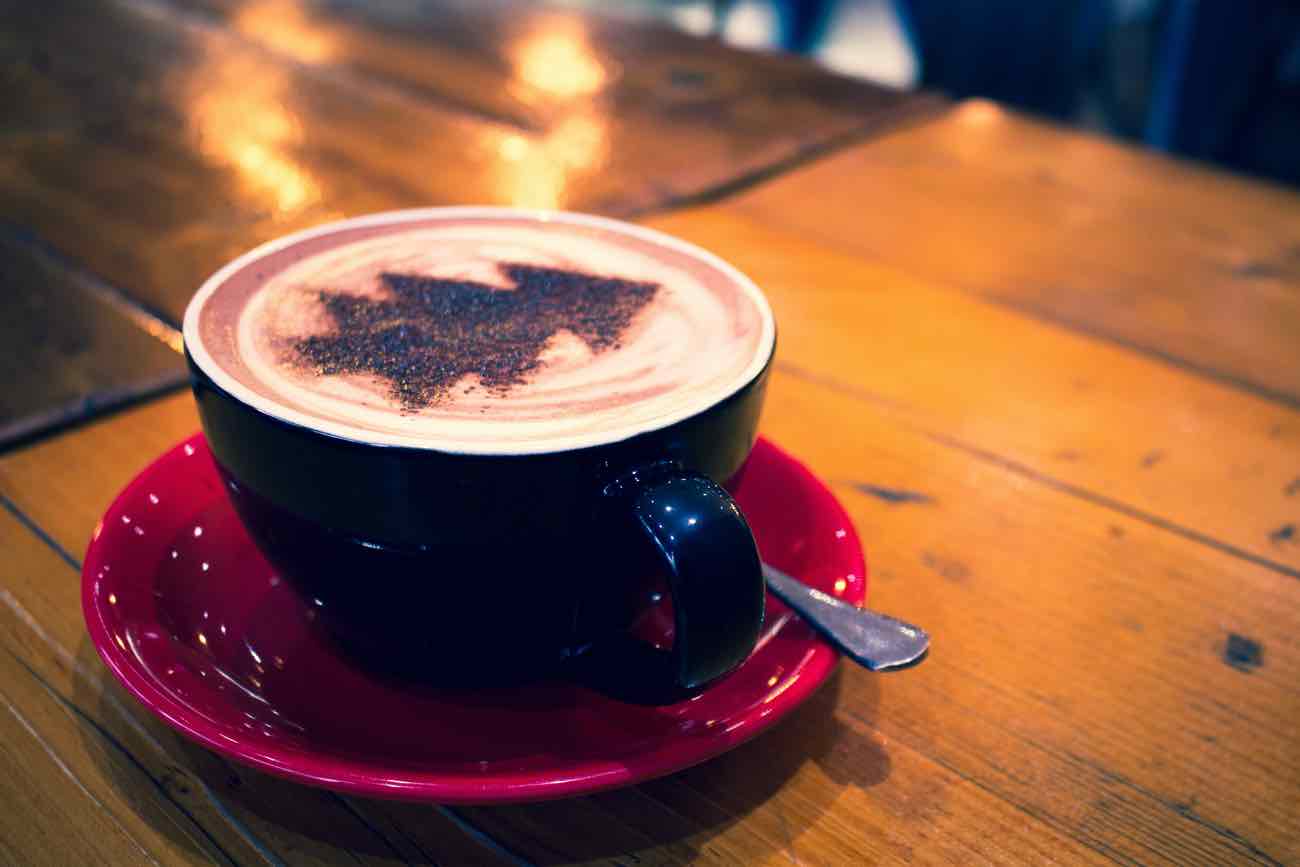 A major difference I see between Europe and other continents, particularly the Americas, is the way we drink coffee. There's no large buckets of coffee or popping into Starbucks for an iced coffee to go.
First of all, iced coffee is not that common in Europe and coffee is NOT prepared to go unless you don't explicitly ask for it. And no matter what you order portions are much smaller. Most Europeans take their time to drink an espresso (a very tiny cup of strong coffee) on the spot. Other options are macchiato, capuccino or the watered down americano and others that quite frankly, I have no idea what's the difference!
Each country will also have their own speciality, like the Finnish kahvi, the Spanish cortado, the Turkish kahvesi or the Portuguese galão.
22

Be smart with bank fees

In countries like Portugal or Germany, cash is still used in most transactions – small grocery shops, and even restaurants they simply don't accept card payments.

Fortunately we're in the 21st century and the general rule is that you can pay with card. There are even almost cashless societies where cash is hardly ever seen – this happens in places like Estonia, Finland, or even the city I lived for 5 years, Barcelona.

When making card payments, also request to be charged in local currency. In 90% of the times, your bank will have a way better exchange rate than the merchant where you're trying to pay.
23

Book tickets online

While it requires a bit of research beforehand, booking tickets for tours and attractions online has several advantages. The most obvious one is skipping standing in lines for exactly who-knows-for-how-long minutes. Precious time that you can use elsewhere.

Apart from this, some attractions actually sell out so there's no way to go in without an entrance bought in advance. Others have special timeslots for online tickets (e.g. Anne Frank Museum in Amsterdam). Others have no physical ticket booths anymore (e.g. Sagrada Familia in Barcelona).

Finally, a not-so-obvious benefit has to do with the environment. Booking an online ticket most likely means you're saving on a physical ticket. Just show or scan the ticket directly from your email and you're good to go.
24

Venture off-the-beaten path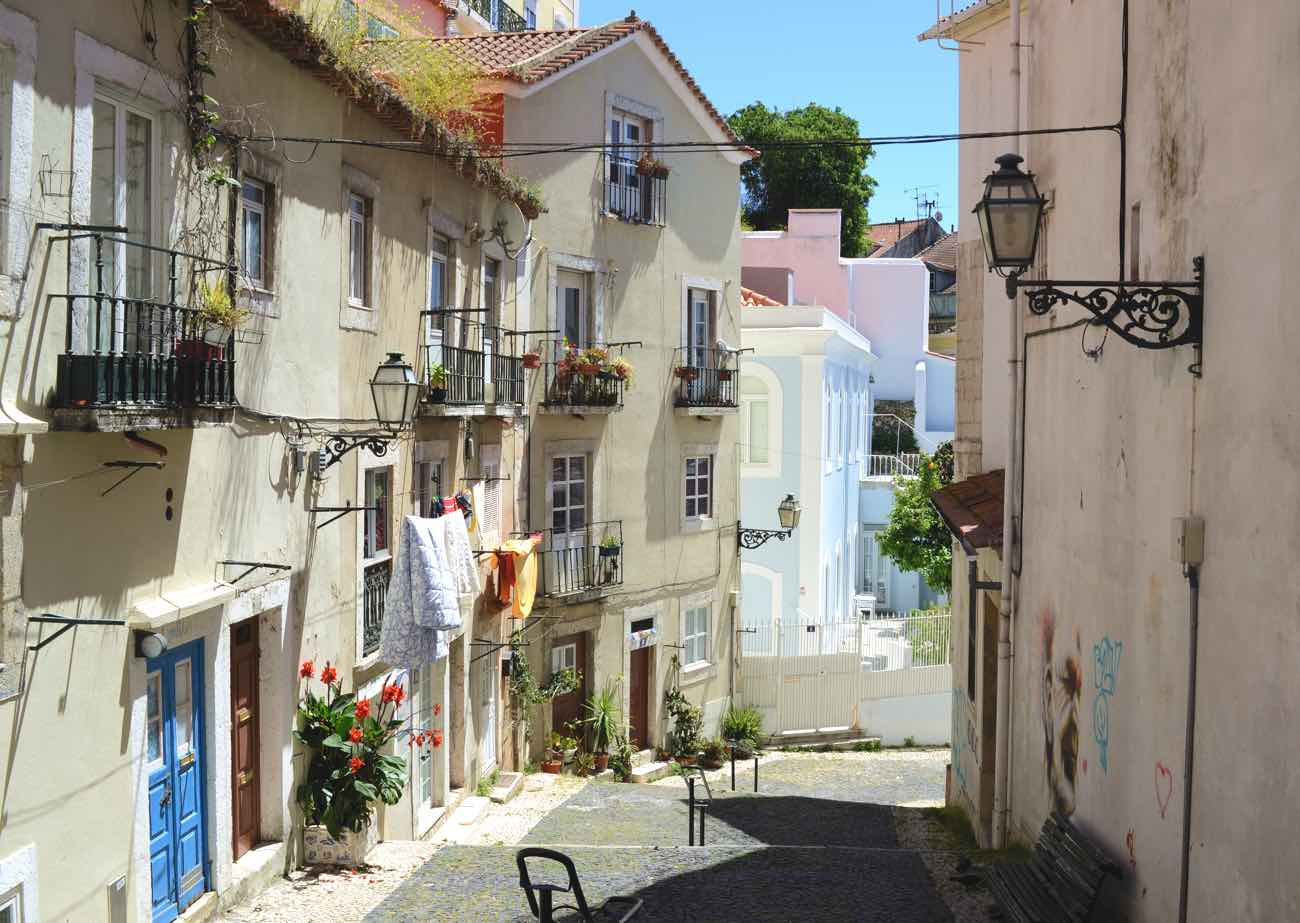 Relax, you don't have to hit ALL the must-see things you saw on your guidebook. In fact, that's not how you explore a place at all.
The best way to truly get to know a place is to take time to walk around, explore the hidden streets, visit a local neighborhood, meet some locals, or at least, just take a different route on your way back to the hotel. This is one of my favorite travel tips that, quite frankly, works anywhere.
Who cares about hitting all the museums and statues just to tick things off a list? Who's counting anyway? You'll be too busy creating lifetime-long memories and stories, as well as the best food. Trust me: sometimes just sitting on a bench and doing people-watching is more rewarding than rushing to another sight.
25

Get up early

One of the most underrated tips. When getting around a new city, I always try to do one popular attraction per day, first in the morning. Waking up an hour or two earlier allows me to beat most crowds; keep in mind most organized tours tend to arrive only after 10-11am.

And once you get this out the way, you are off to explore the city entirely free of "commitments".
26

Study your budget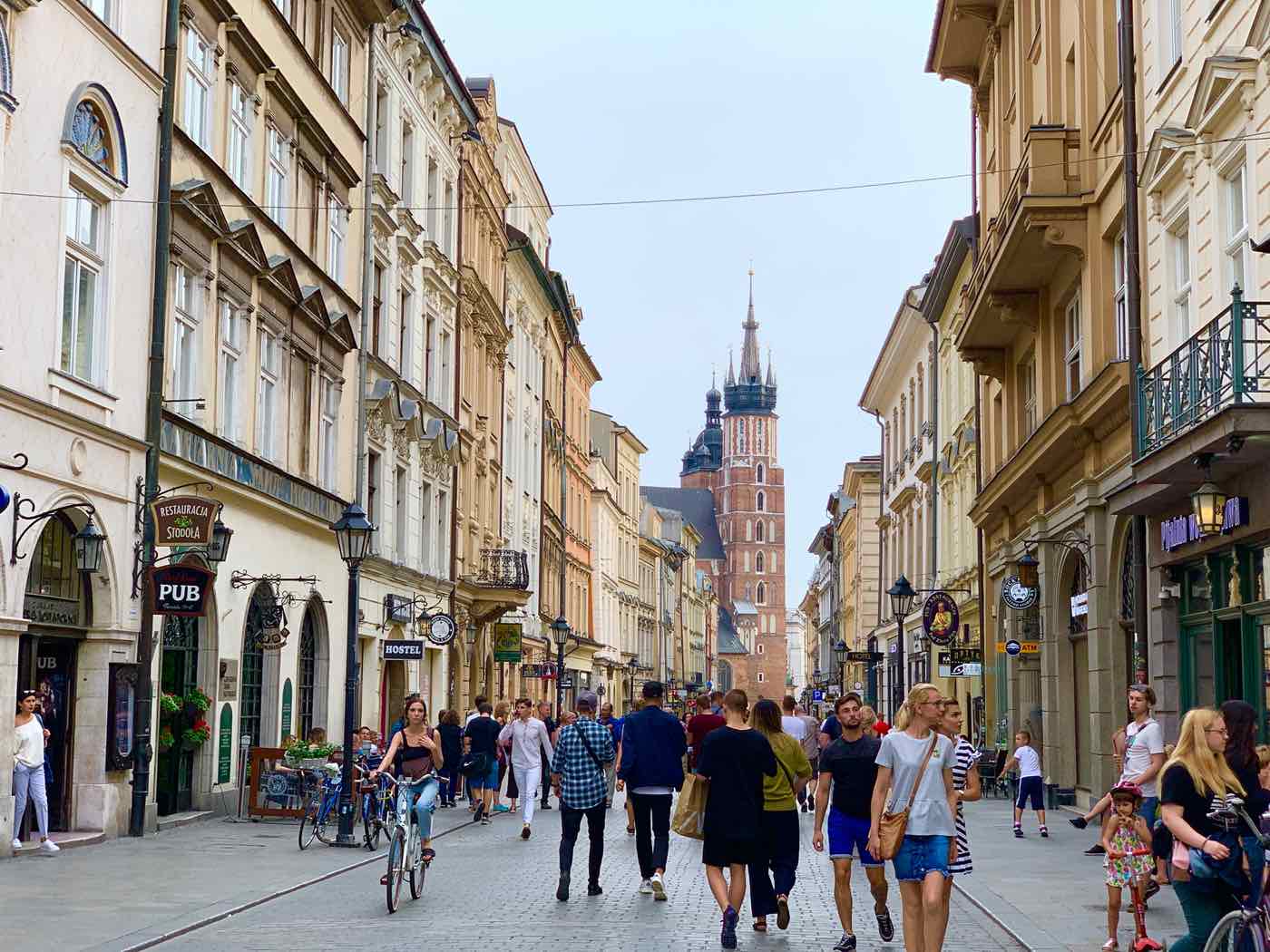 Make sure you have a good grasp of your budget and estimated expenses do not have any surprises. As a rule of thumb, Northern Europe is cheaper then Southern countries and Eastern Europe is more affordable than the West, but it's more complex than that.
For instance, a simple sit-down meal in Oslo or Zurich costs about the same as four or five in Porto or Krakow. Tours in Iceland often cost more than a hundred euros. And while you can find plenty of cheap eats in Amsterdam and London, these places are notoriously known for the absurdly high prices of accommodation.
This is the kind of research you need to do if you want to stick to a budget. Both Numbeo or BudgetYourTrip have crowd-sourced data that is fairly accurate.
27

You may be entitled to flight compensation

Was your flight cancelled, delayed for 3+ hours or was your borading denied? This might interest you. The EC 261 is a regulation in EU law that holds airlines financially accountable in these cases, as long as the disruption is not caused by circumstances outside of the airline's control, e.g. a snow blizzard or strikes.

All passengers departing from a European airport are eligible to ask for flight compensation. If you're flying into Europe, you may be also eligible if you're flying on a EU carrier.

I've been reimbursed a couple of times and used AirHelp. Instead of filing the claim and chasing the airline myself, they do all the legal work for you. They take a 25% commission, but only if you get compensated in the end.
Did you use these Europe travel tips on your trip?
Are there any other tips you recommend to travel around Europe smartly? Let me know below!