Let's face it: photo albums are boring and no one cares about generic travel souvenirs anymore. Want to do something different with all your travel paraphernalia but have no inspiration? Here's some inspiration.

Check out these quirky travel memories ideas to get your creative juices flowing!
So you just came from a trip with hundreds of photos and videos on your phone. Some of them you've even uploaded in Facebook and Instagram. Others will end up in a boring photo album you'll hardly see again.
Let's be real – you'll never have the time or patience to go through all of them again.
Don't even get me started on the items and souvenirs that will suffer a long and slow death in a cabinet in your living room.
What to do then? Here are some of the best crafty ideas to make your travel memories more vivid and enduring!
1

Start a Scrapbook

Trust me. Even the most mundane things you might collect during your trip – train tickets, receipts, bank notes – will become utterly fascinating a few months afterward.

After a few months, you'll probably won't forget the name of the amazing dish you had or the whereabouts of that cool bar. This is why a good ol' scrapbook is always a good idea!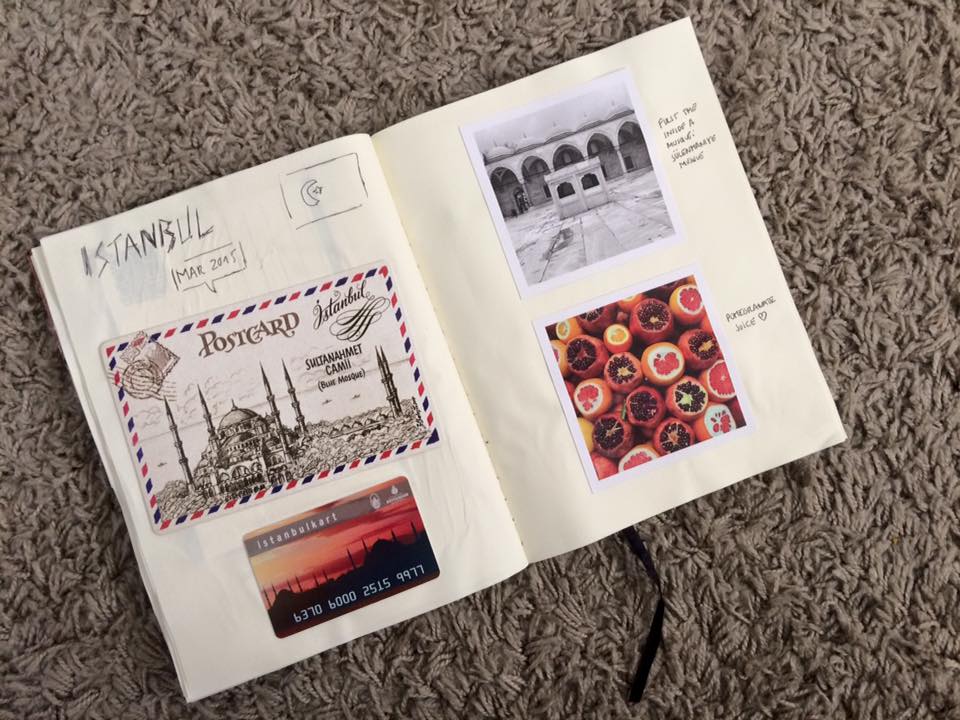 I started travel scrapbooking recently. I dedicate each page on this journal to a different destination and fill it with mementos I kept of the place. Just selecting, arranging and gluing these around feels like a school art project.
If I'm feeling ambitious, I write small notes or doodles next to each piece to make sure it tickles more than just my only visual memory.
2

Build a Memory List

This is one of my favorites. It's cute but super simple at the time. Create a shopping list of the things you think are more memorable on your trip. Keep it on your phone or in a notebook.

You could be adding anything from the view of the top of the Eiffel Tower to the cat with a black spot on the right eye that lived on your hostel in Bangkok. When you read them again after your trip, it's a rollercoaster of emotions. Try not to tear up.

If you're traveling with someone else this is even more fun: you can take turns adding items to the list!
3

Get These Minimal Travel Posters

You may not have the creative skills to craft something wall-hanging-worthy on your own. And that's fine. There are people who can fill your home with memories in a neat, clean and minimal way.

One of my favorites are these minimal travel posters from cities around the world. If you're a fan of minimal art and home design like me, this would fit right in!


4

Create a Video

Even if you aren't the type who takes regular photos of everyday moments with your phone, you'll probably will when you're abroad. Everything is new.

In this digital era, it's easy to get overwhelmed with the huge stash of photos and videos we take home after a trip.

A great workaround is to condense your travel media files into a single video. With only a couple of minutes long, it's effective and much more dynamic!

Before you say you don't have the skills to do a video, there are many tools that you can use without you necessarily be an editing wizard. Heck, Google Photos even does them automagically.

Tip: If you're doing a road trip, adding footage of you literally

on the road

adds extra dynamism and intensity to the video. I'm currently on the process of having a video for

my road trip in Croatia

. And it's looking great so far!
5

Destination Boxes

One of the simplest but more interesting ideas I've come across: making a travel memory box for each destination you visit.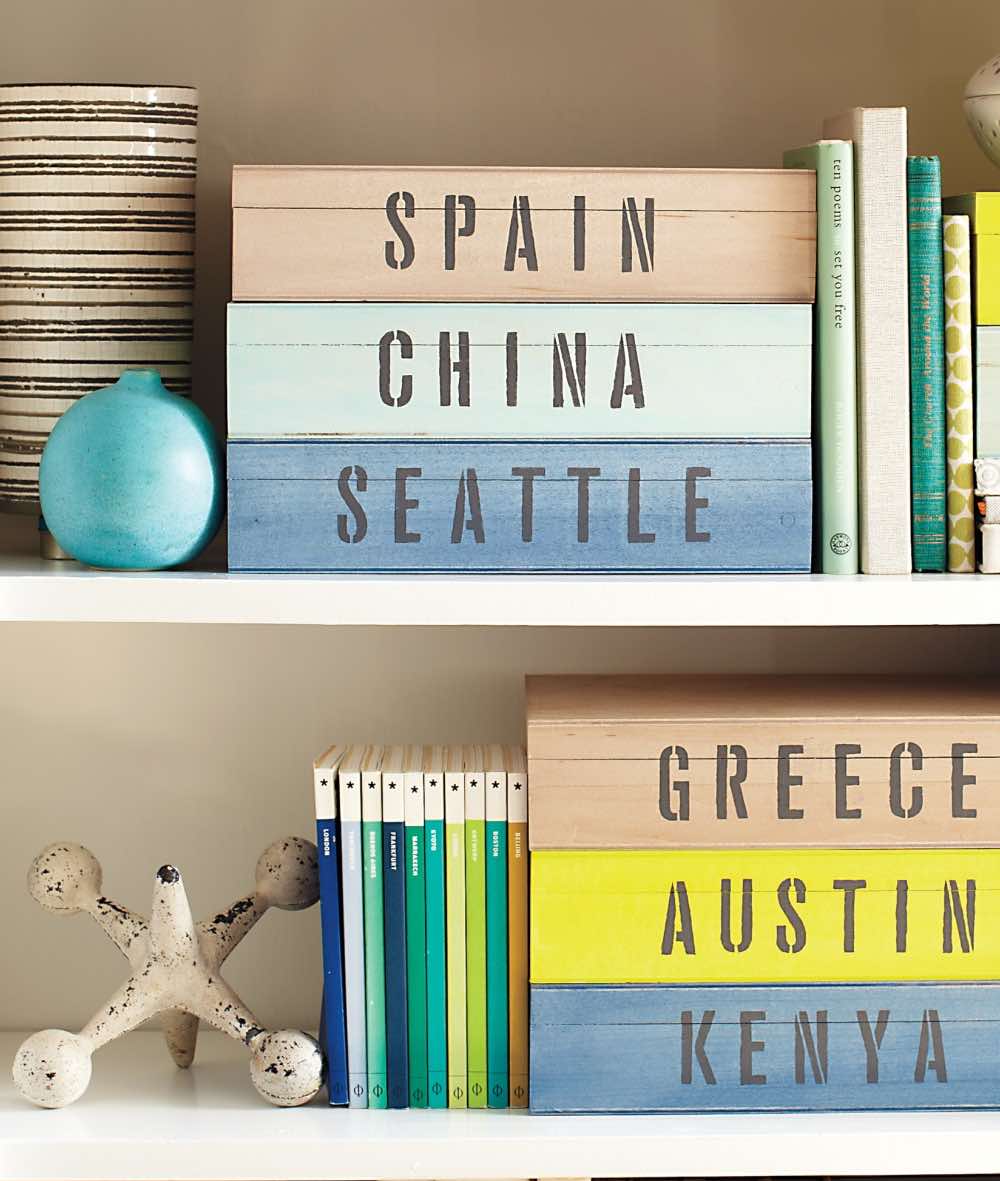 Just fill small boxes – if possible wooden ones for a better end-effect – with anything interesting you could bring from each destination. tickets, receipts, souvenirs, postcards, and other detritus. Write the name of the destination on the outside. And voilà, you made yourself a travel time capsule!
Not only these are pretty, but they will keep all your travel mementos organized. And it will look great in your living room!
6

Get Your Favourite Travel Moment Painted

There are many options to frame your photos and hang them on the wall – I particularly like CanvasPop.

A more interesting and unique approach is to have your favorite travel moment painted! Do like Missy who documented years of travel painting on her Moleskine. An amazing set of visual memories!
7

Bring Your Social Media Photos to Life

If you're a social media junkie like me, chances are you'll probably have TONS of photos uploaded in social media, especially on Instagram. So why not put it to more creative use?

Using your Instagram photos, Social Print Studio creates a variety of physical frames, photo strips, and posters, including these adorable tiny books. FoxPrint allows you to create magnets as well.

Personally, I use a Polaroid Zip to print out my photos instantly. They come out in small mini-squares that I then use to ornament my fridge or add to my scrapbook.
8

Send Postcards To Yourself

Postcards never get out of style, it's one of the most powerful and meaningful travel objects. Sending out them to family and friends is cute, but they probably mean more to you anyway who was actually there.

So try sending postcards to your home address instead!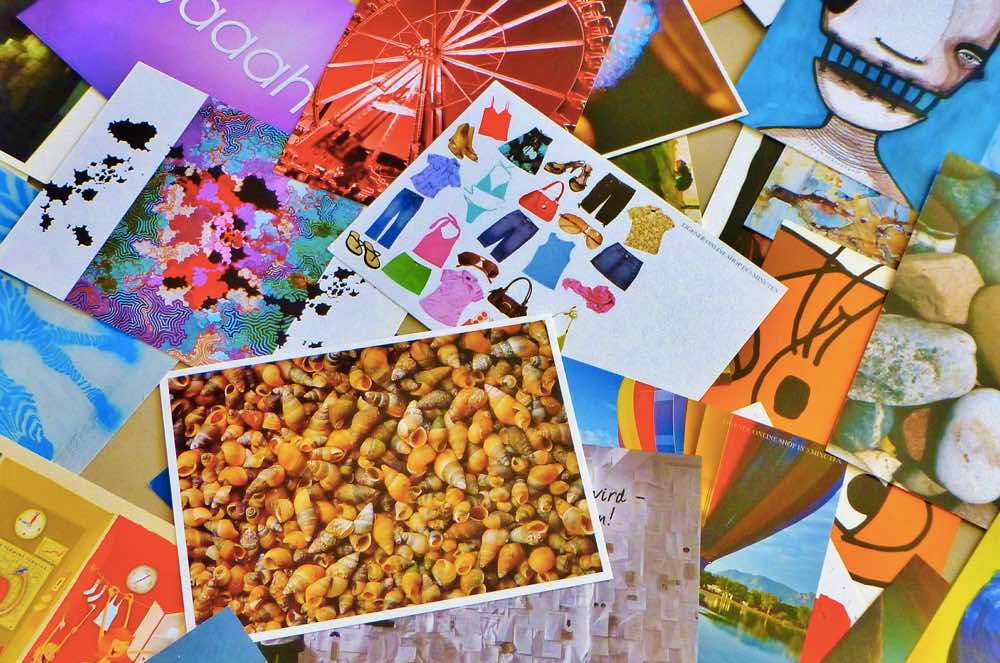 Avoid the generic touristy ones and go for others able to evoke what you felt about a particular place or painting in the museum. When you get back home, you'll have the mailbox full of your favorite travel memories!
9

Collect Something

If you take one particular object from each place you visit, you'll soon end up with an enviable collection from all around the world.

I collect magnets and postcards. Boring I know. I have a friend who collects shot glasses and other race medals (she runs 10K). But the best part is that you can collect virtually anything. Here are some suggestions:
Coins
Rocks/Pebbles
Bracelets
Maps
Mugs
Patches
Food – chocolates, salt, spices, etc
… and so much more!
10

Put Your Wanderlust On The Wall

This is as simple as choosing a wall back home and turn it into your personal wanderlust worship place.

Go big and dramatic with a collage of travel photographs, snapshots, and other mementos and create a memorable wanderlust gallery!
11

Unlock The Power of Senses

How many times have a specific song remembered you of a destination? Or a scent? Sounds and scents have the power to unlock profound memories of the past.

One of the simplest things you can do is keep a playlist of each of your trips. Use Shazam to easily identify the artist and name of the song, whether it's playing during your tuk-tuk ride in India or in the largest club in Las Vegas.
12

Blog it!

I had to squeeze this one in! Blogging is a great way to not only preserve travel memories but also share them.

In my case, I feel it also helps to organize my thoughts and moments and truly remember my travels. In a way, it's like I'm traveling again.

There are some cons to this – there is a lot of work involved in blogging if you want to take it seriously – but definitely worth a try!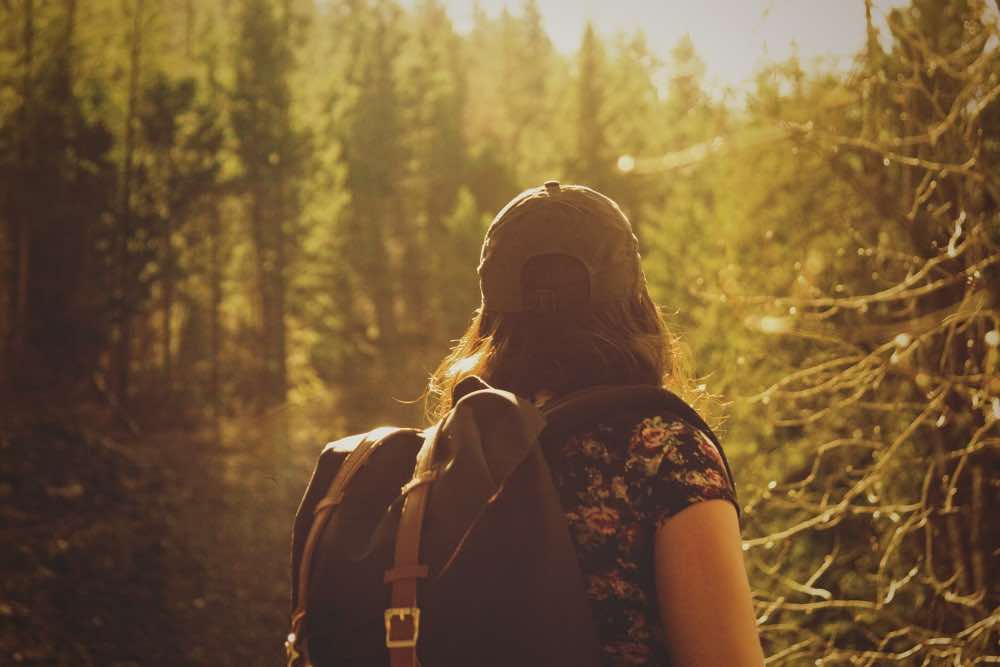 How about you?
Which items do you usually keep from your trips? What to do you with them to make your travel memories last longer?

Leave your comments below, can't wait to get to know your ideas!