One of the biggest myths out there is that you need to be rich to travel. With these simple but life-changing hacks I'll show you how to travel without money!
Let's repeat that.
You do not need to be rich to travel.
In fact, a limited budget is a challenge that often results in funnier travel experiences and stories to tell. After all the best things in life are free… or at least cheap!
Here's some simple life-changing hacks to travel more often with a smaller budget.
Choose a category:

Tips To Travel With No Money At All (Seriously!) >>
1

Free Walking Tours

One recent development in Europe is the advent of free walking (or even biking) tours. It's a great way to get to know the place by the eyes of a local at a minimal cost. In expensive places like Stockholm free tours can be a great way to save money. Plus, you can meet loads of people too!
2

Stay in Hostels For "Free"

Paying with money is so last century. WorldPackers allows you exchange your skills for free accommodation in hostels worldwide.

So instead of paying, you can actually collaborate with your hostel. You can end up improving their website, painting a new wall or even bartending. Just be creative!
3

Seek Out Free Wifi

Finding WiFi abroad is becoming the Holy Grail for travellers nowadays. We all need to communicate, google some essential stuff or post some photos on Facebook to make everyone at home envious.

Start with booking accommodation with WiFi available. It's convenient to communicate with people back home. While you are outside, mobile apps like WifiMagic make sure you are always grinding the networks nearby.
4

WWOOFing

WWOOOF stands for World Wide Opportunities on Organic Farms and is a network of national organizations that accept volunteers on farms around the world.

While you'll need to get there by yourself, volunteers have a free room and meals. No prior experience required. A great way to combine work and travel on the cheap.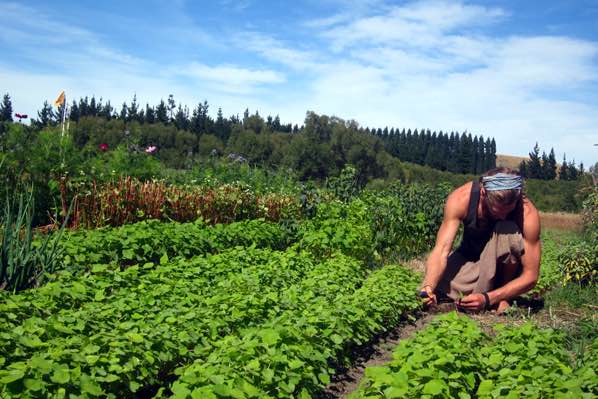 5

Look For Free Days

A simple yet so powerful tip. Museums and other tourist sights often have free days or discounted days. Before your departure, make sure you look on their website for this info.

In Barcelona for instance almost of all of the major museums are free on Sundays after 3pm. Vatican Museums in Vatican City have free admittance on the last Sunday of the month. And the Museum of Modern Art in New York City has a free entrance on Friday afternoon.
6

CouchSurf

Couchsurfing connects travelers with locals willing to let them stay with them for FREE.

Frequent users of this website never have to pay for accommodation all around the world. While you can't afford to be picky – you might get an air mattress or a lousy couch – it's always free!
7

Walk, Walk, Walk

For me nothing beats walking when I'm abroad. It keeps you active while allowing you to fully explore a new place. There's no better way to get lost in narrow streets, experience the local cafés or talk with locals. Ah did I mention it's FREE?
8

Get Paid To Be a Travel Mailman

Ever been asked to bring something from a trip? Now you can finally get paid to do it! Grabr is a peer-to-peer shopping and delivery network that connects shoppers and travellers all around the world, generating a win-win situation.

Shoppers get a quirky item from anywhere delivered wherever they want and travellers have an extra way to earn extra money to continue their travels.

It's literally making money while you travel!
9

Land a Job Abroad

I know, who wants to work while you are on vacation?

But if your desire to wander away is stronger than a desire to build a career, you'll need a way to fund your next adventures. On the plus side, you'll be making friends and get a taste of the local culture.

You'll be surprised by the amount of opportunities out there. WorkAway is a good place to start but there are specific jobs that are very remote-friendly, like for instance being a language tutor. On Preply you can be a paid tutor and give language lessons via Skype. From anywhere.

Here are other short-term jobs that don't require a fancy background or loads of experience.
Short-Term Jobs Abroad To Make Money While You Travel
Bartender
English Teacher (requires a TEFL degree)
Ski Resort Worker
Waitress
Farm Worker (see #4)
Local Tour Guide
Lifeguard
Hostel Worker (see #2)
Ways To Lower Transportation Travel Costs >>
10

Become Flight Search Savvy Online

Using flight comparison websites like Skyscanner can go a long way to find the absolute best price for your upcoming trip. I always set up their email alerts to let me know whenever there is a good deal.

Hopper goes deeper and gives you insights on the price range of the flight you're seeking, as well as the expected price evolution until your departure.

I've also written a full guide on how to find cheap flights online, full of flight hacks you can start applying today.

Pro Tip to find cheap flights online: Don't forget to look up flight prices in the anonymous mode of your browser (or delete the cookies/history)!
11

Sleep While Travelling

When travelling a long distance by plane, train or bus, time your journey at night and in order to save a night's accommodation. You might not get the top of luxury standards, but that one ticket is a "two per one" deal.
12

Use Public Transportation

Whenever the distance is too demanding, I choose to get around using public transports. Not only is cheaper than taxis, it's a challenging and more authentic way to navigate around a new place.

Bear in mind 24-hour, 3-day or even weekly public transport passes are usually way better value-for-money deals than single tickets.
13

Go On A RoadTrip

I'm a big fan of road trips. I've road tripped Portugal a couple of times and my road trip through Croatia was memorable.

Not only a road trip allows you to explore a country at your own pace and rhythm and take more in, it can also be a budget saver in many ways. Journeys, trips and flights can quickly eat your budget.
14

Rent A Bike

Bikes are extremely cost-effective ways of getting around AND you're keeping yourself active at the same time. After walking, it's definitely my favourite way to move!

While not all the destinations are suited for this, you can easily explore a city or town for less than 10USD/day in Europe and less than 3USD/day in Asia. I've rented a bike for 2USD for an entire day in Ninh Binh, Vietnam!

Some hotels even offer bike rentals included in the room price. I'll be staying in a Bed & Bike accommodation on my upcoming trip to Chiang Mai.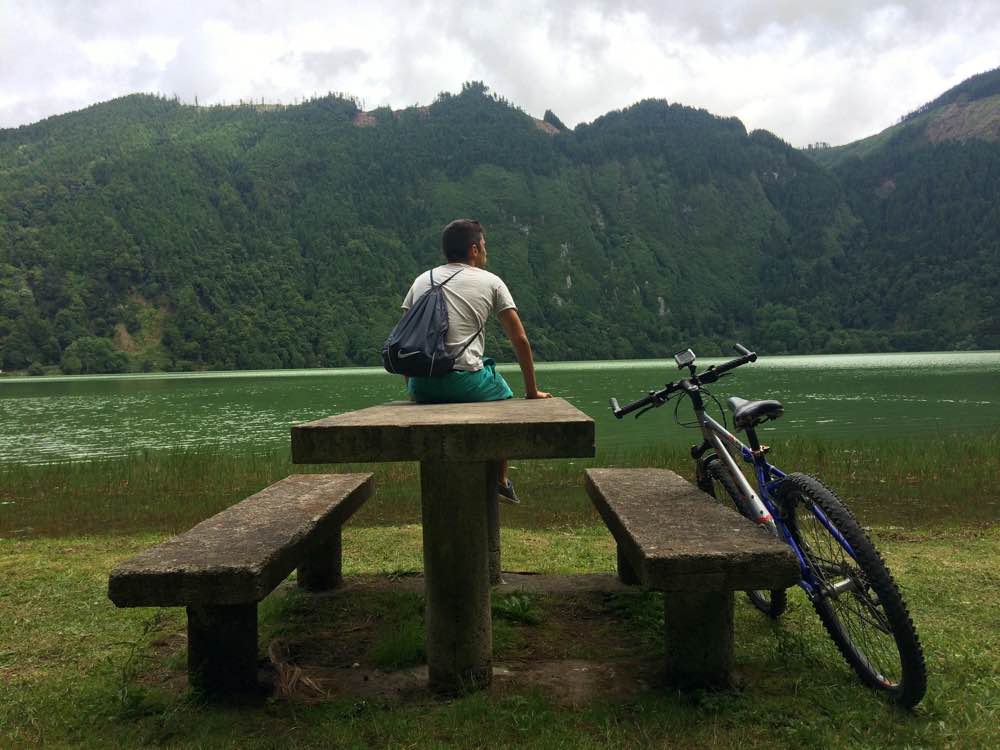 15

Be Flexible with Your Flight Dates

This is one of the golden rules to find a cheap flight online.

Flexibility on flight dates, hours and even airports can make you save BIG. Websites like SkyScanner have monthly and yearly overviews which are quite handy for this kind of analysis. Flying on unpopular hours – like early in the morning – also guarantees you a friendlier price.
16

Explore The World Of Rail Passes

If you're planning to use train a lot on your upcoming trip, booking ahead of time can usually save you loads of money. About half the price to be exact.

However, rail passes are a better option if you don't want to stick to a fixed schedule. Specially in Europe, these can be a real bargain. EuroRail website has got more info.
17

Learn The Right Tools to Buy Your Flights

Getting a good deal for flights online has a bit of a learning curve and much of it has to do with timings. Start probing prices as early as possible, but aim to buy your flight 10-14 weeks in advance.

For more info on this check my guide on how to find the best time to buy cheap flights and my comprehensive travel hacks to get you the cheapest flight possible to anywhere.
Tips For Lower Accommodation Travel Costs >>
18

Try Secret Hotel Rooms

Secret or mystery hotel rooms are unsold medium-to-luxury hotel rooms and being offered at a reduced price (usually somewhere 20%-50% their usual list price). Hotels use these as an alternative way to get some money for the rooms left empty.

The only catch is you don't know before hand which hotel are you booking your room. Weeeeell, technically there are some tricks you can use to find which hotel are you likely to be booking.

Curious? Check my full guide to find secret hotel rooms.
19

House Sit

Not familiar with the concept? House sitting allows you to "take care" of the house of someone else when the owner is away. This basically means free accommodation worldwide!

The bad news is that on the large house-sitting websites like Trusted House Sitters you'll need to pay before you are able to contact the homeowners. Still, the membership fee is a small fraction of what you can potentially save in accommodation around the world!
20

Deal Directly With The Hotel

Websites like Booking have great accommodation deals but sometimes the best way is to go back to basics.

Call or email the hotel, hostel or guesthouse and ask about rates on their rooms. You might get surprised with special deals there are not online anywhere.
Ideas To Lower Food Travel Costs >>
21

Visit Local Markets

Market places are usually a great place to take a pulse on the vibe and energy of your destination. For instance, you can get crazy cheap deals while shopping in the street markets in Bangkok. Additionally, it's home to some of the best places to eat authentic local food without spending too much.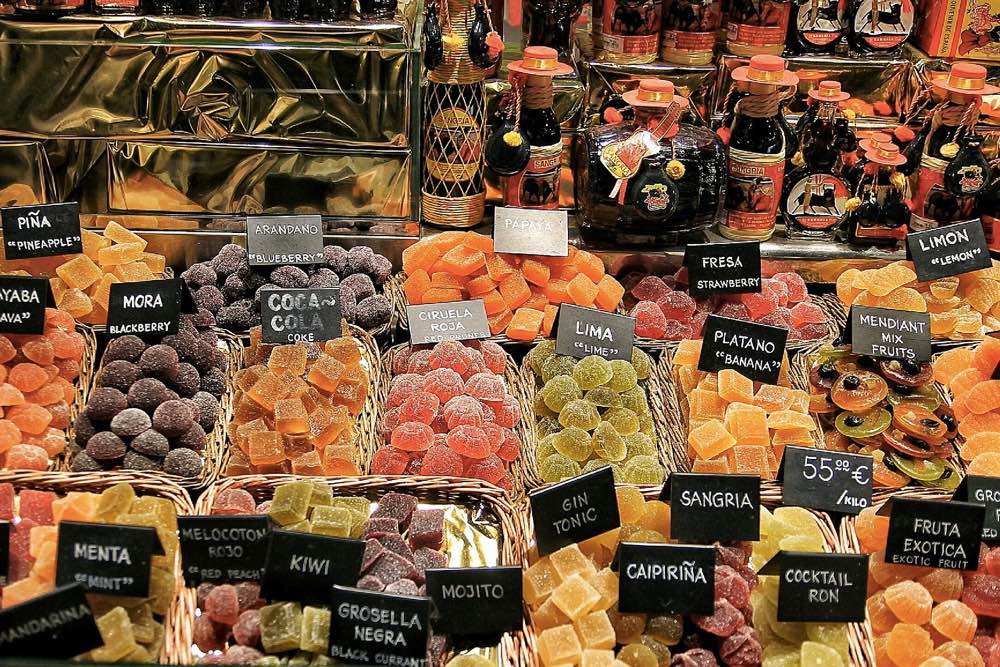 22

Avoid Having Dinner Out

Restaurants often raise prices for dinner and have their best deals during the day. There is a reason why lunch special menus are so popular. You can eat the same (or more) for a fraction of the cost you'd pay during the evening.

Brunches are also great options as they merge two meals – breakfast and lunch – in only one bill.
23

Hit The Buffets

Keep your eyes open for all-you-can-eat buffets. They offer an unlimited amount of food for a decent cost, to say the least. Hitting a few of these places on your trip is a smart way to keep both your belly and your wallet full.

Pro Tip: If you are on hardcore budget, make yourself some sneaky sandwiches and save them for later.
24

Cook Your Meals

While there is the obvious downside of eating out and missing on the local food experience, you won't ruin your trip to London if you decide not to eat out one day!

Cooking your own meals can be a true budget-saver, particularly in the most expensive destinations. Aim to stay at an apartment – via AirBnb – with free use of the kitchen. Oh and here's FREE 35USD to get you started.
25

Avoid Touristy Places To Eat

Cafés and restaurants near the top tourist attractions are often overpriced and not good quality. You might end up paying more for something that is not authentic at all.

Sometimes all it takes is to go one block or street over to find hole-in-the-wall places in which you can have much better local meal tucked away from crowds.

Rome is a good example. In a city which such a rich food culture, it would be a crime if you sit to eat in the first trattoria next to the Colosseum. Explore the nearby side streets or go to Trastevere to find cheaper food and avoid tourist traps.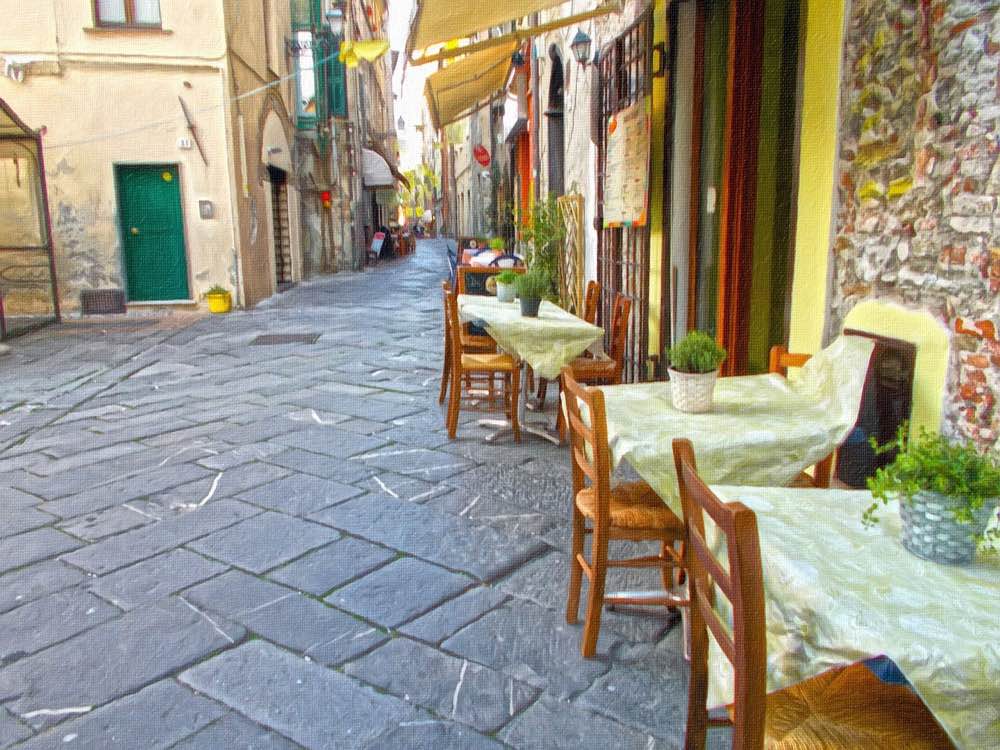 26

Indulge On Street Food

Street food can be delicious, cheap and against all odds, safe! You can actually see what's being cooked fresh right in front of you. Pay attention to the busiest street food stalls where locals eat or just try asking someone local where do they go.

An example of a country where you should definitely try street food is Belgium. Belgian street food is cheap, delicious and highly caloric. Oh lord, I'll never forget those frites!
Digital Tips To Lower Travel Costs >>
27

Use Reviews In Your Favour

Reviews, reviews, reviews. We live in a world of reviews. With this crazy amount of information online, make sure you use it to make smart travel choices.

Apps/websites like TripAdvisor and Yelp are absolute great ways to learn about experiences of other independent travellers and locals on hotels, sights and restaurants. While online reviews have reached the point you can't trust everything you read, as a whole they're still useful to make well-founded decisions on your travels.
28

Avoid Roaming Fees

Try to rely on apps that allow VoIP communications like Skype or Whatsapp and if you are an iPhone user, make sure your "Send as SMS" option is disabled. Buying a local or international SIM card might also be an option.

For more details check my complete guide on how to stay online abroad.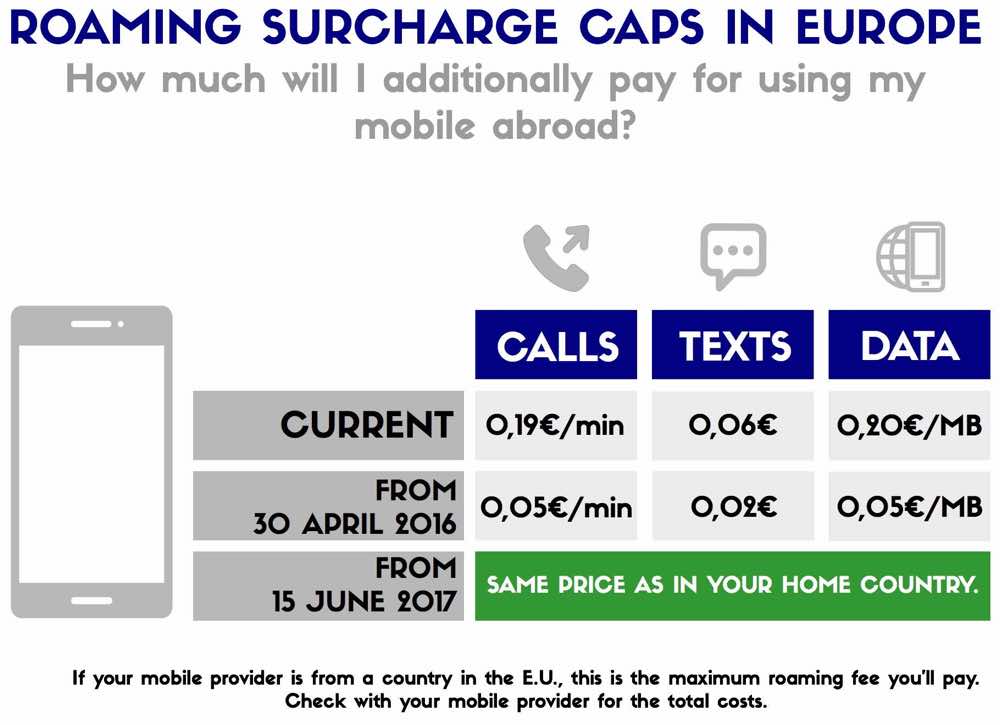 29

Save On International Transfers

Sending money overseas can do some A LOT of damage to your bank account. That's why you need to consider to use a cost-efficient option like HiFX. It allows to send money internationally from one currency to another at great foreign exchange rates and minimal fees.
30

Use The Right Apps

Even if you are not a geek like me or you like to travel "off-the-grid", some travel resources out there are able to save you money just with a couple of taps on your phone!

Here is a small shortlist of the apps you should have installed on your phone.
List Of Must-Have Apps For Budget Travellers
Airbnb – Everything from minimalistic rooms to luxury suites, rented directly to the owner. Can be a huge money-saver. Plus, here's a 37$ voucher to get you started!
Yelp – To find out the best nearby restaurants, cafés and other places. Filter by price to get budget deals.
Hopper – Amazingly detailed insights about price flights.
Whatsapp – Stay in touch with your friends and family by text messages… for free. For voice calls I prefer FaceTime or Skype.
Booking – Simply the best to find cheap hotels and hostels.
SkyScanner – Great search engine to find the cheapest flights anywhere.
XE Currency Converter – Don't lose money when exchanging money!
Splitwise – Keeping track of trip expenses when you travel in a group can be a nightmare, right? Well, not anymore.
Also don't forget to check my full list of resources to make you travel smarter.
Other Generic Tips To Travel On A Budget >>
31

Educate Yourself On Your Next Destination

Even if you're not the planning type, some research is advisable. Get savvy on the price of things, exchange rates and tours. Learn the best way to get around and the cheapest areas to stay and to eat. This will make it much easier to budget your trip. A good guidebook could be of great help in this planning phase.
32

Use Credit Card Rewards To Get Free Flights

I usually don't like to give out this tip.

Firstly, I'm far from being an expert on credit card rewards. I could be doing a much better job, but for some reason it just seems too complex. It's even harder to get advice on how to get airline miles on european credit cards.

Having that said, educating yourself about credit card reward schemes is a good bet. Get it right and you could be having free (!) flights frequently without spending almost any extra money!

I recommend you start learning with the experts I've got bookmarked on my favourites: The Points Guy and Flyer Talk.
33

Avoid Expensive Countries

I know, this one is pretty obvious. But I often know people who get surprised by the costs of food and accommodation in some countries so I feel it should be on the list. Even though expensive places like Stockholm can be travel hacked and visited on a budget, there are way wiser options.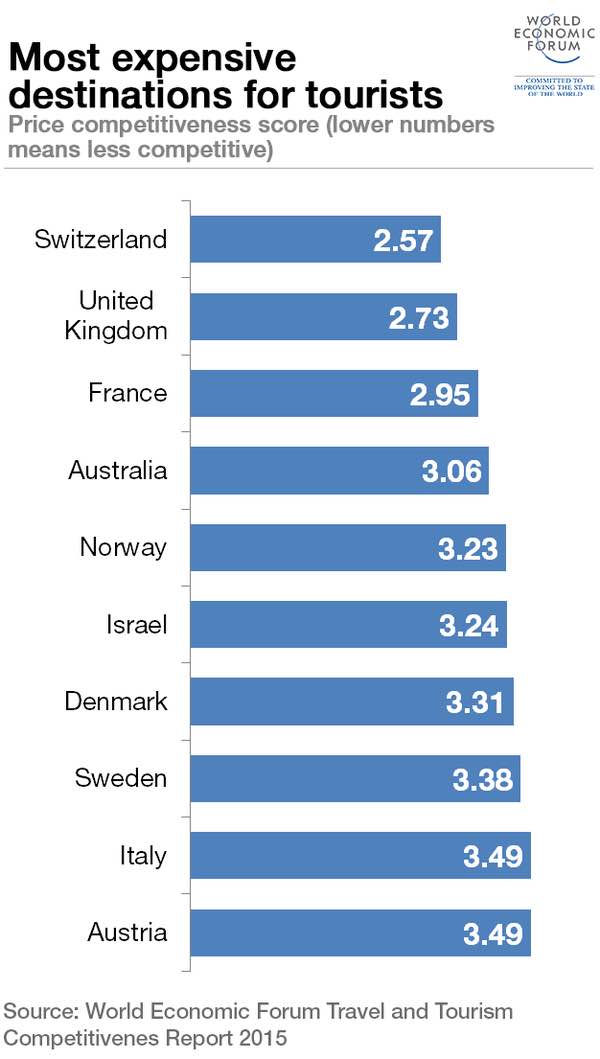 Angola, Japan, Iceland and Qatar are also amongst the most expensive in the world.
Do some research, plan your trip accordingly and spend more time in budget-friendly countries. Most of the countries in Southeast Asia, Africa and Eastern Europe are affordable.
34

Keep Track Of Your Expenses

This is key. Take note of your expenses abroad in a notebook, a memo on your phone or in an app. I usually do this once a day, when arrive the hotel at night. Yes, sometimes is utterly boring, but it creates more awareness than you think. It's way easier to keep on budget if you visualize where your money is going.
35

Travel Off Season

Traveling off-peak season is one giant step to make your travel costs go down instantly. Flight prices in high season can be the double as compared to peak summer dates, not to mention the combined price of accommodation, restaurants and guided tours which will likely be inflated too.

Timing your trip to target shoulder season – when crowds are far from massive and weather is still acceptable – to save you loads of money.
36

Buy Travel Insurance

I know, it seems another drain on your money, but travel insurance is essential. You never know what can happen. And if you're not insured in a foreign country, it could end up with a bill of hundreds of dollars!

Get a quote from the simple & flexible World Nomad's travel insurance.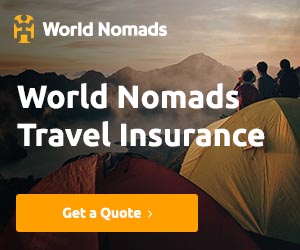 37

Follow The Disaster

While the rest of the world rules out destinations because of political issues or natural disasters, it's your time to enter in scene. Right after one of these events, flight prices and accommodation are at a fraction of what they normally cost.

This period of grace can last anywhere from a few days to years. If you are smart about it, you can save loads of money!
38

Be Careful With Exchange Rates

You should try to take a good amount of money at a good rate even before the departure. Additionally, this helps budget your total spend.

When you're abroad, use the rule of 3: always check three places before exchanging money to get the best deal. Usually airports and withdrawing money directly from ATMs are a bad choice.

Like mentioned in #30, XE Currency can be of great value.
39

Haggle

Obviously this can only be done in some countries, but if you train yourself at it, you can save a respectable amount of money in each purchase. In places like Thailand and Indonesia, take the initial price as a suggestion only, even if it is advertised.

Check out this guide to haggling by Rick Steves.

Haggling pro tip: As a rule of thumb, try to pay less than 50% of the initial price.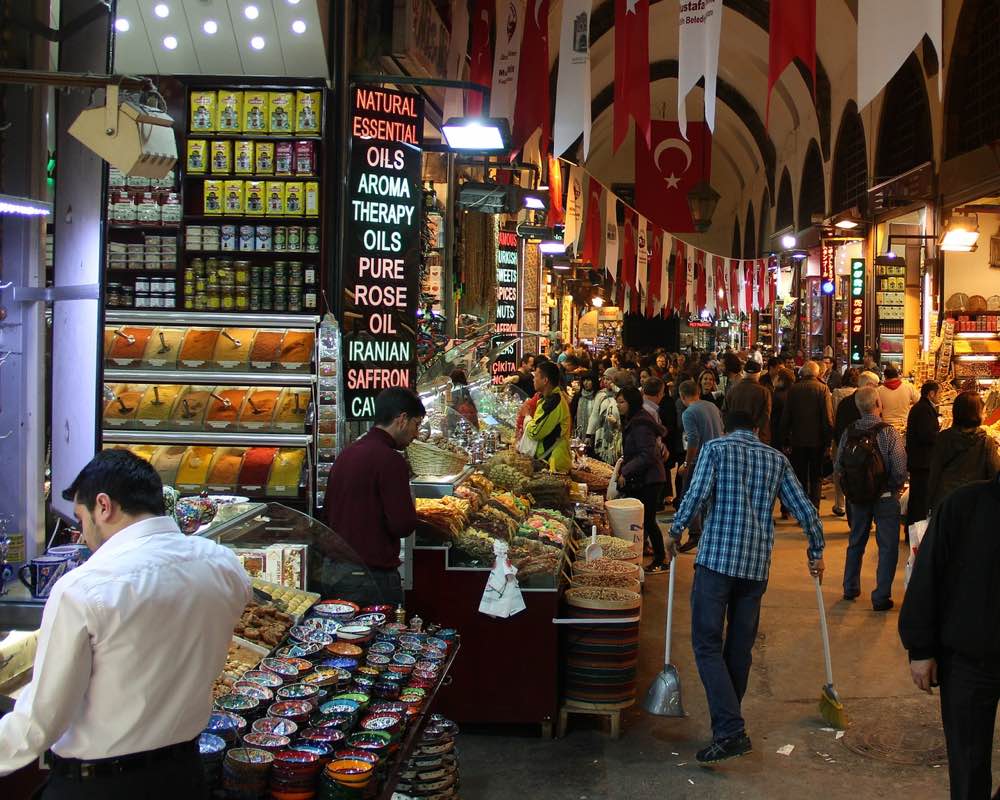 Travel Without Money Is Not A Bad Thing!
Watching what you spend by any means does not mean less fun. In fact, it's often the opposite. To travel without (almost any) money you need to do is to do smart choices!
Like everything in life, balance is key.
Now that you've saved literally hundreds and hundreds of dollars, loosen up a bit. Use your savings and splurge on that amazing once-in-a-lifetime experience that is both an unmissable opportunity and something normally out of your price range. Allow yourself some treats.
Help me find the tip #40!
What is your biggest budget secret to travel without money and to lower your travel costs?
Note: This page contains affiliate links which means by clicking them and visiting or purchasing the website, I may get a small commission. Please note there's absolutely no additional cost to you. Instead, it's a win-win relationship: you get an awesome product/service and I get to keep this website going.