This article is a comprehensive list of all the items and travel accessories that make your life easier when you are on the road. Based on my personal experience and the latest trends out there. How many have you got already?
Let me start by saying I've seen loads of lists of "must-have" travel accessories out there that made me laugh out loud.
From novelty items that no normal human being would carry in all their trips – like wine Bags and tampon flash drives – to luxury camping hammocks and swiss-army knives.
They may be indeed useful, but most of us aren't going for the deep woods nor have been casted for the newest Survivor season.
Facing this scenario of list-of-things-you-must-have-but-actually-you-dont-need-at-all, I've decided to compile my own.
I've already addressed some of them on my article about what to bring for 2-month backpacking trip in Asia and on my favorite travel gear on my resources page, but now I'll be more detailed.
The travel items below are supposed to save you either space, time and/or money and make perfect Christmas or birthday gifts. Let's go!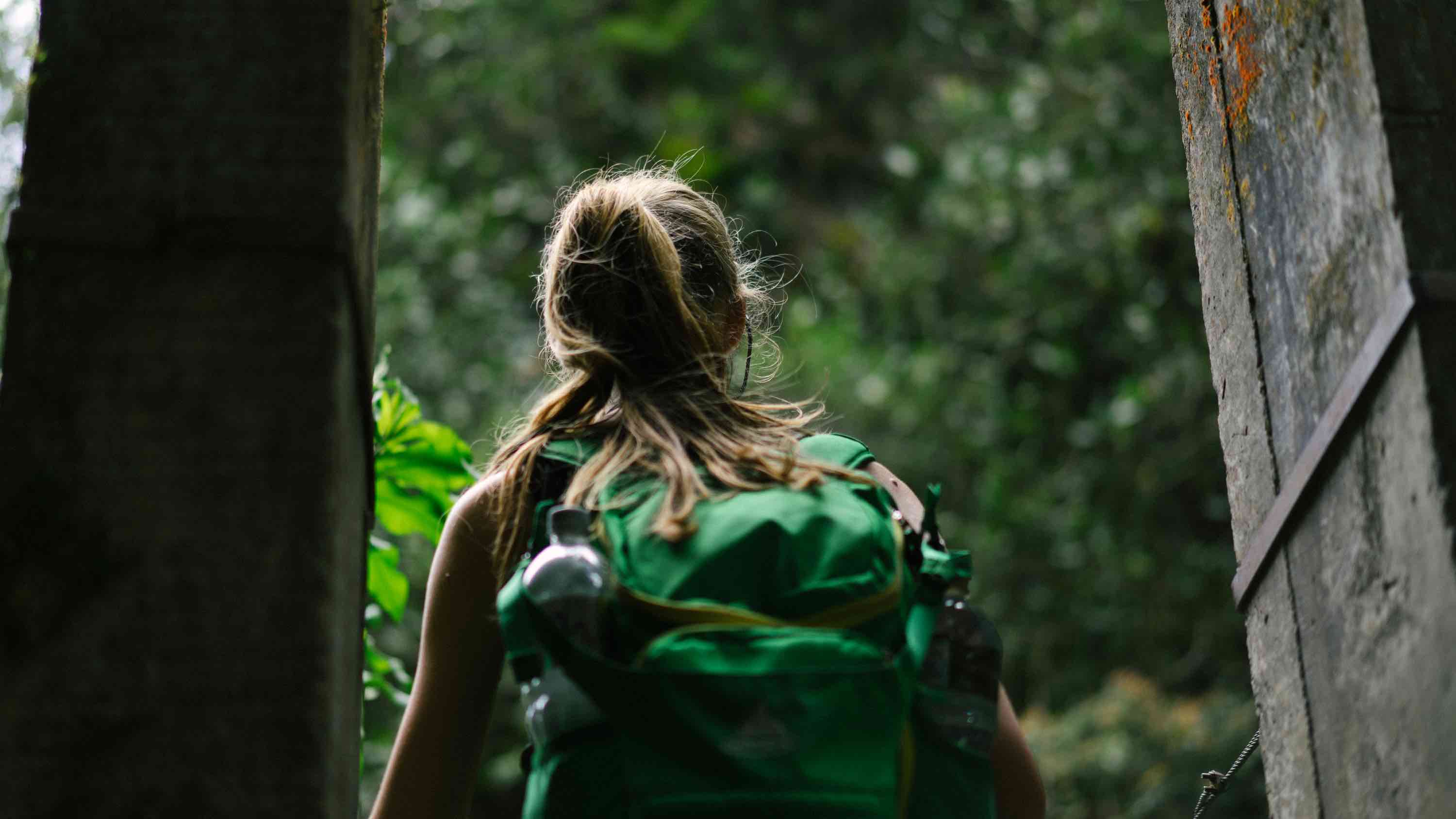 Items to keep you organized
1

Document Organizer

Let's start with THE most important thing you carry on a trip. Nope, it's not your laptop nor your mobile. It's your documentation, especially your passport. Keep your documents tidy and safe is a must.

If you've no idea what to get, a basic Amazon organizer does the job.
2

Packing Cubes

I've got a confession to make. I'm a mess at packing. Once I arrived my destination, my luggage quickly becomes chaotic piles of clothing. Not to mention finding specific items is almost impossible.

That's why I'm not exaggerating when I say this was one of my best travel purchases EVER. These little helpers makes any packing – and unpacking too – much more tidy and neat. A must for any modern traveler.
3

Money Belt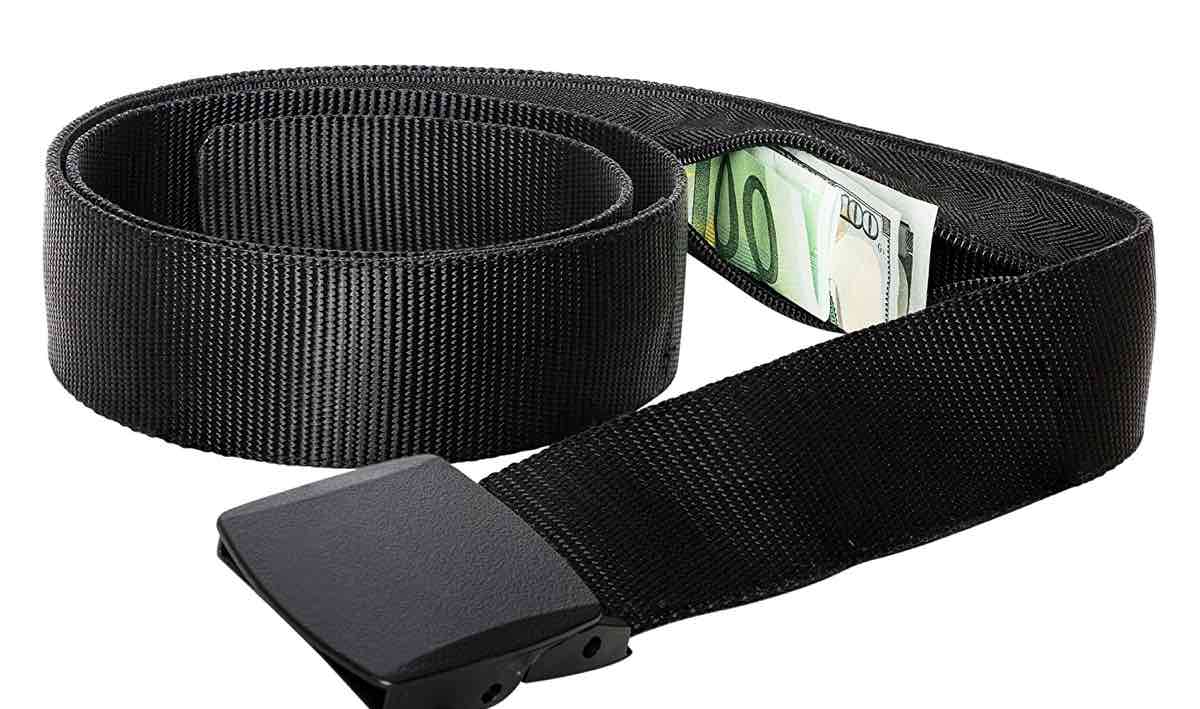 Keeping your belongings safe is a major concern whenever you're going to less safe places. Personally it was indeed useful in the craziness of Naples and specially in Rio de Janeiro, where safety is the #1 concern.
The thing is: any big city nowadays suffer from pickpocketing and bag-snatching issues at some level. Things don't look they're getting any better either. A money belt is an inexpensive way to keep your pocket money and even some documents invisible at all times.
4

Digital Organizer

It's astonishing the amount of SD Cards, cables, plugs and adaptors we travel with nowadays. Usually one of the pockets in my backpack is exclusively dedicated to these "acessories of acessories", but it soon can become a huge mess.

Unfortunately this potential mess won't be over soon in 2018. An electronics' organizer helps keeping everything neat and organized. Look for an waterproof one like this to add extra protection.
5

Backpack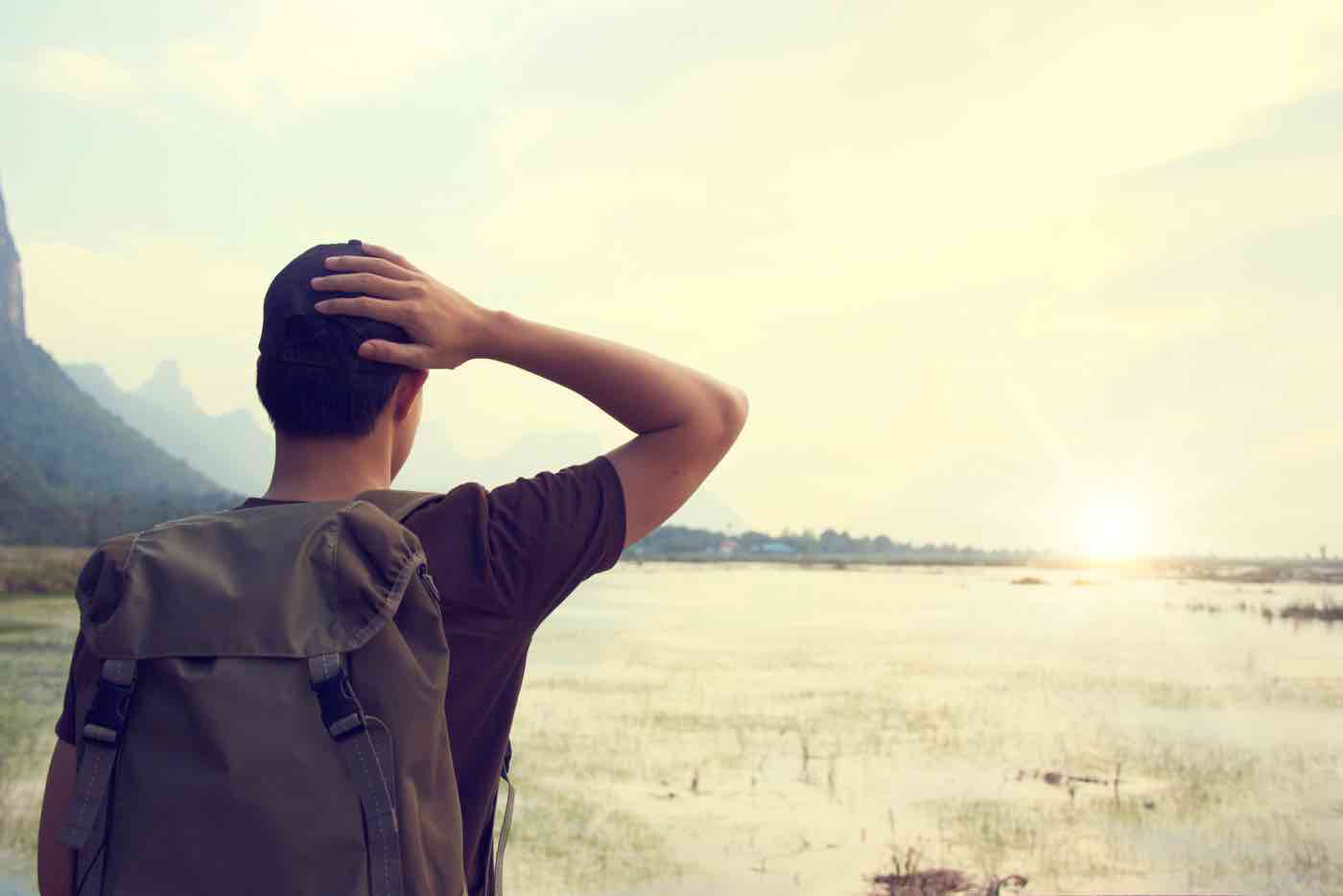 Whether you're going urban or rural, to a beach or to a mountain, a backpack is essential to carry the usual vacation stuff.
For one for a daily use, make sure you go for a unassuming (and basic?) backpack on the outside, but functional on the inside. This one is a good example. This way you can keep your stuff organized without drawing attention to precious stuff like laptops and cameras.
On my article about backpacking in Asia, I have a whole section about the important features to look for in backpacks.
Essential Gadgets
6

International Power Adapter

Depending on where your destination is, this will be essential. A good adapter will provide you with all the possible outlets worldwide, ensuring you always stay charged abroad. If the budget allows, look for one with surge protection. Just in case.
7

Huawei Mobile WiFi Hotspot

Since I'm always traveling with a lot of gadgets with me or traveling within a group, getting all the devices connected is a pain. A mobile router unlocked to all networks is a game changer: reliable, easy to use, and a potential huge money-saver.

If you're looking for suggestions, you can't go wrong with the one below from Huawei. It supports up to 10 simultaneous device connections and has a battery lasting 12 hours.
8

Power Bank

Even though we are planning to send men to colonize Mars, for some reason manufacturers still refuse to launch phones, cameras and other devices with batteries lasting for days. Result: everyone needs extra juice when on the road.

Invest in a compact and potent device. Everything below 8,000mAh is worthless – remember they tend to lose capacity over time. Here's a list of power banks to get you started.




Advanced Gadgets
9

Multi USB Charger

Who hasn't faced the true first-world problem of not having enough power outlets to charge all the devices? Some hotel rooms are scarce in outlets and simply can't deal with all the charging needs of a modern day traveler.

With the USB port type on the rise across gadgets, this problem will just become more frequent. A multi-USB hub charger can be the solution, particularly if you're traveling in a group.

Tip: to future-proof this purchase, look for USB 3.0 ports and a minimum of 6 USB ports. Like my suggestion below.
10

iPad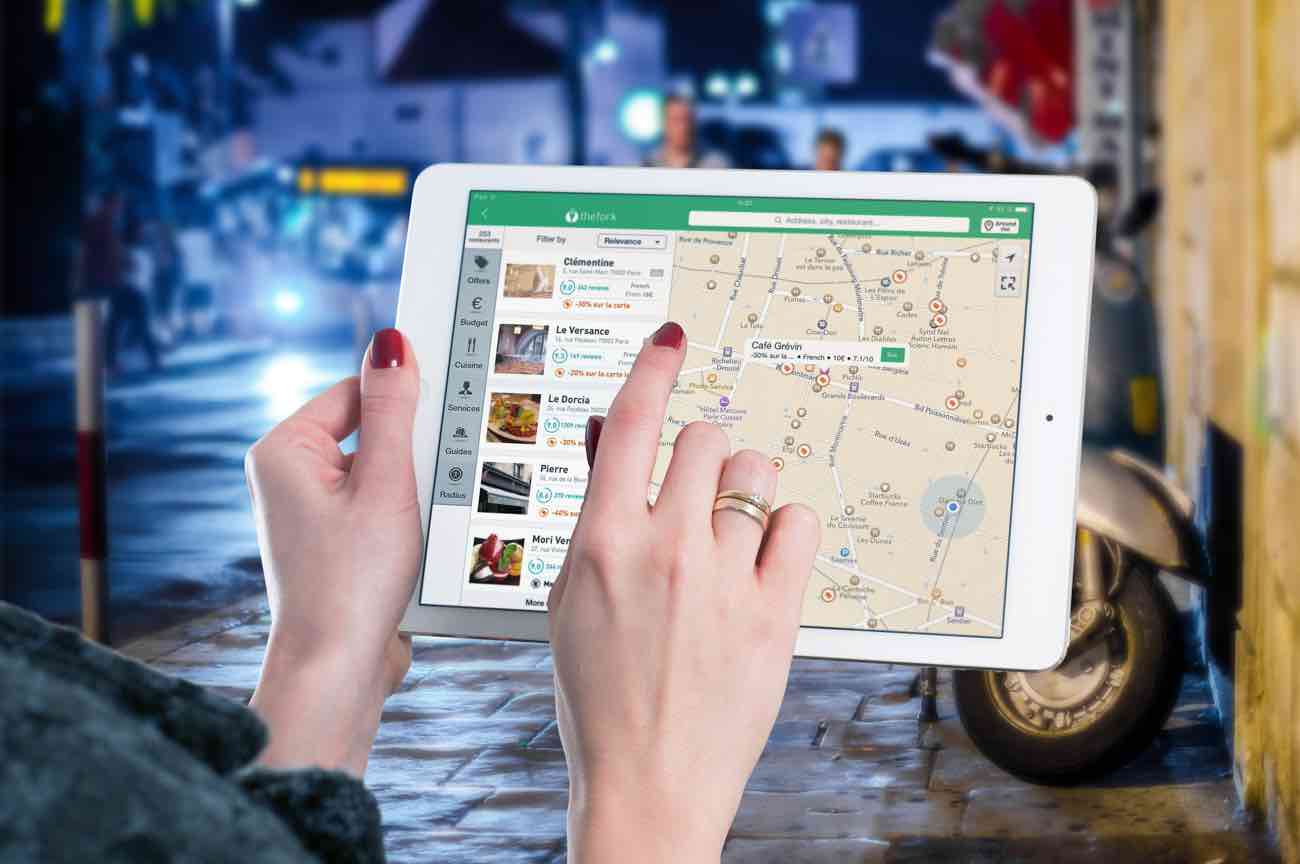 I used to own a tablet as an extra to my laptop. Interestingly, it became redundant on my day to day and nowadays I only find a tablet useful when I'm on the road.
Tablets are getting thinner and lighter which makes them a great alternative to packing a bulky laptop. It's perfect to watch movies, plan your daily itinerary or even sketch/draw landscapes you don't get to see everyday. Not to mention take advantage of some cool and useful travel apps. Just please don't use it to take photos, that just looks silly.
But which tablet to get?
Well if the budget allows, go for an iPad, even if you're out of the Apple ecosystem. From my experience they are far more reliable and powerful machines.
The new iPad Pro is be too much (in size and specs) but you can't go wrong with either the standard iPad (2017 version) or its smaller brother, the iPad mini 4. New iPad models are rumored to be launched somewhere in 2018 though.
11

GoPro Hero 6

A GoPro is specially recommended if you're into adventure sports. But if you know how and when to use it, it can create cool and edgy memories of your standard vacation.

I own a GoPro GoPro Hero 6 for quite some time now.

Anyway here's my favorite uses of a GoPro camera so far:
Dynamic activities – whether you're surfing, skiing or zip-lining, there's nothing better than a GoPro to capture the moment. Underwater videos also look DOPE.
Big attractions – monuments like the Sagrada Familia in Barcelona or the Burj Khalifa in Dubai are impossible to fit the frame of a single photo/video. Until you use a GoPro.
Memory videos – if the hundreds of photos you take on your trip remain on a folder in your computer they're just worthless. And if you decide to show them to family and friends you're just killing them of boredom. A short dynamic video made of GoPro clips is fun, engaging and enjoyable.
12

Headphone Jack Splitter

A jack splitter basically shares the sounds between 2 (or more) headphone sets, so you can watch that movie with your SO or friend sitting next to you. It can also be useful to share audioguides of attractions and museums.

In 2018 shared-Bluetooth across multiple devices won't still be mainstream, so this little buddy has time to prove its value.
13

Digital Camera

Smartphone cameras are getting incredibly powerful year after year and have the advantage of being lighter and more user-friendly. One day they will be able to fully replace a digital camera.

That day hasn't come yet, so if you are into photography and want to take top-notch pictures, you should consider investing in an extra camera.

There are cameras for all budgets, but while traveling size does matter so make sure you buy something compact and light. I have my Nikon Coolpix p610 for a couple of years now, but there are newer more powerful options on the market.




Other travel items for comfort and safety
14

Microfiber Towel

Plenty of the accommodation places I've stayed in don't provide bathing towels. Specially in Asia. When they did, they charged for them as a first-necessity item they are.

A simple microfiber towel like this one does the job, does not occupy much volume and dries super quickly. Plus, it can double as a little blanket!
15

Compression Socks

Not only compression socks keep your feet warm, they also improve your blood circulation and make your legs feel less tired after much sitting or standing. It's not the more stylish of accessories but they can make all the difference after that long-haul flight.
16

Padlocks

It's often overlooked and one of those things you don't realize it's useful until you need it. Depending on where you're heading, a padlock can be tricky to find. It's a simple way to add an extra layer of safety whenever you are away from your stuff.

I specially recommend packing one if you tend to stay in hostels or need to ditch your luggage between check-out and your flight back home.
17

Water Purifier Bottle

OK, I admit one might seem a bit extreme. A water purifier bottle is an obvious asset to have in third-world countries where tap water is not drinkable.

But even in countries where tap water is drinkable, having an extra purifying bottle is useful. Apart from avoiding always have to shop for plastic water bottles, it's much more environmentally conscious. Personally I reckon this travel item will become more and more of a thing amongst travelers in 2018.
18

Travel Bottles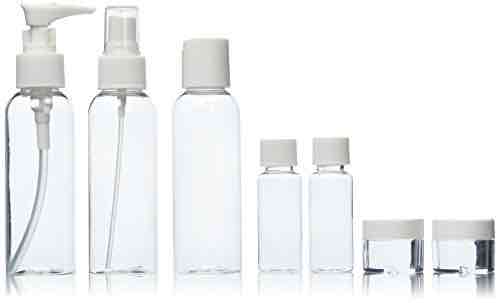 Oh the enjoyable security lines in airports where everyone is forced to show off their guts and keep liquids to ridiculously tiny amounts. This is where travel bottles can be of huge help and save some money.
Pretty much any container with the right capacity will do, but squeezable ones like this set have extra points for functionality.
19

Hand sanitizer gel

Last but not least. Hygiene.

For years I've underestimated the effect of hand sanitization. I'm still not a hygiene freak but the truth is washing your hands with a gel like this regularly on the road is a great idea.

You may not realize, but you're touching all kinds of stuff when you're on the road. Some say most food poisoning cases are caused by dirty hands rather than the food itself, which I find rather interesting. This is the first layer of protection you have for viruses and bacteria causing all kinds of diseases.
Extra: Accessories for your home when you travel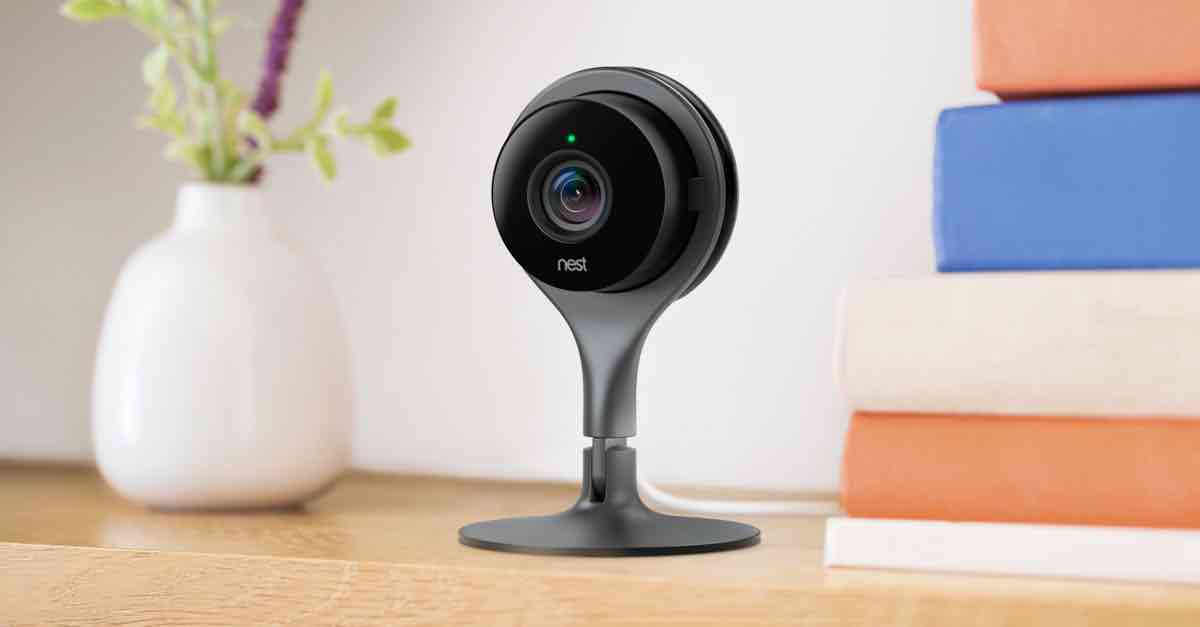 As important as the items to bring with you, are the things that can you save a lot of trouble back at home.
First of all, don't forget the members of the family left behind! Pet feeders are great for cats, rabbits and hamsters when you're away for a short period of time.
Don't neglect plants too. A plant waterer can avoid you getting back home to a dry foliage show.
And last but not least, safety. Nowadays there are plenty of options for affordable home security cameras that send you email or phone notifications whenever there's movement detected. The most popular is Nest with a range of outdoor and indoor solutions. Extra peace of mind and allows you to take quick action if unwelcome visitors decide to show up.
More useful travel tips
Which travel accessories you just can't live without when you're abroad?
Share your favorites so I can add them to the list!