What makes the Philippines such a special and unique country? I've complied 27 reasons to visit the Philippines as soon (and as young) as possible.
I went to Philippines and got hooked. Stunning landscapes, friendly people and an insight of a chilled and happier way of living makes me want to come back since then.
But what exactly about the Philippines is so special? Why does it seem to be in the bucket list of every traveler nowadays?
Well here are 27 reasons why you should visit the Philippines. And fast. You'll understand why. Let's get started!
1

You can start having fun before getting there.

Filipinos have a tremendous sense of humour and that is clear even on the planes getting there. Cebu Pacific's games and quizzes while you're mid-air were one of my most interesting flights ever.

Sadly, I didn't win anything but these little details that make the slogan true: It's more fun in the Philippines!
2

You can swim with turtles.

Apo Island is a tiny island in the Negros province. It's known as one of the best marine sanctuary in the world and the underwater life is incredible.

Apart from hundreds of corals, starfish and colorful species of fish – including lots of Nemos – it's also a feeding place for giant sea tortoises.

Snorkel surrounded by these fascinating animals, while they swim, eat and rise to the surface to breathe was a-ma-zing. I can safely say was my #1 experience in the Philippines.



3

They are all about sustainable travel.

For my surprise, it was easy to find sustainable businesses, from eco-diving companies and tours to locally run home stays and restaurants. The concern with plastic waste in the ocean is a big thing in places like El Nido where straws are not served in bars and restaurants.

When it comes to responsible travel and ecological concerns, the Philippines seem to be one step ahead than its neighbours in Southeast Asia. They have their waste problems as well but in a different scale and personally I found this refreshing!
4

It's a diving mecca.

With 2,800+ different species of fish, 5,000+ species of clams and my other claims of a rich underwater world, the Philippines are one of the best countries for scuba diving in the entire world.
Best scuba diving spots in the Philippines
Tubbataha Reefs National Park: a Unesco World Heritage site that has a 100-meter perpendicular wall
Balicasag Reef: tiny island off the coast of Panglao
Malapascua: where it's common to spot thresher sharks
Apo: great corals and a feeding spot for turtles
Coron: rich underwater life and many shipwrecks to explore.
Find some more diving spots here.
5

The rice terraces are to die for.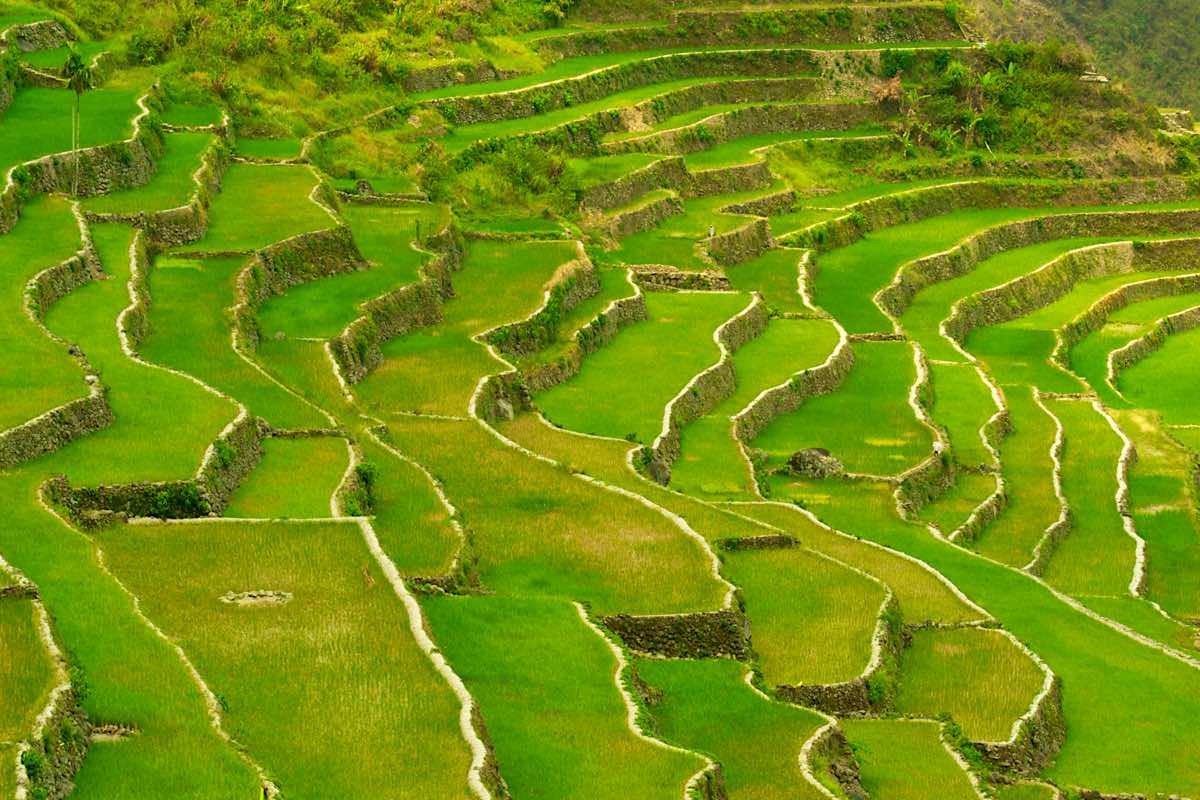 The Philippines might be a wonder in terms of lagoons, beaches and volcanoes, but the natural landscapes portfolio doesn't end there.
The 2000-year-old Banaue's rice terraces in Northern Luzón boast towering stone constructions that can rise to nearly 3,000 metres. The place is a UNESCO World Heritage Site.
6

Halo-Halo.

Whether you enjoy it or not, there's a traditionally Filipino dessert you absolutely need to try. Halo-halo is a rather eclectic mix of shaved ice, syrup, marshmallows, tubers, jelly and fruit. Definitely one of the most interesting food combinations I've tried!
7

Siquijor.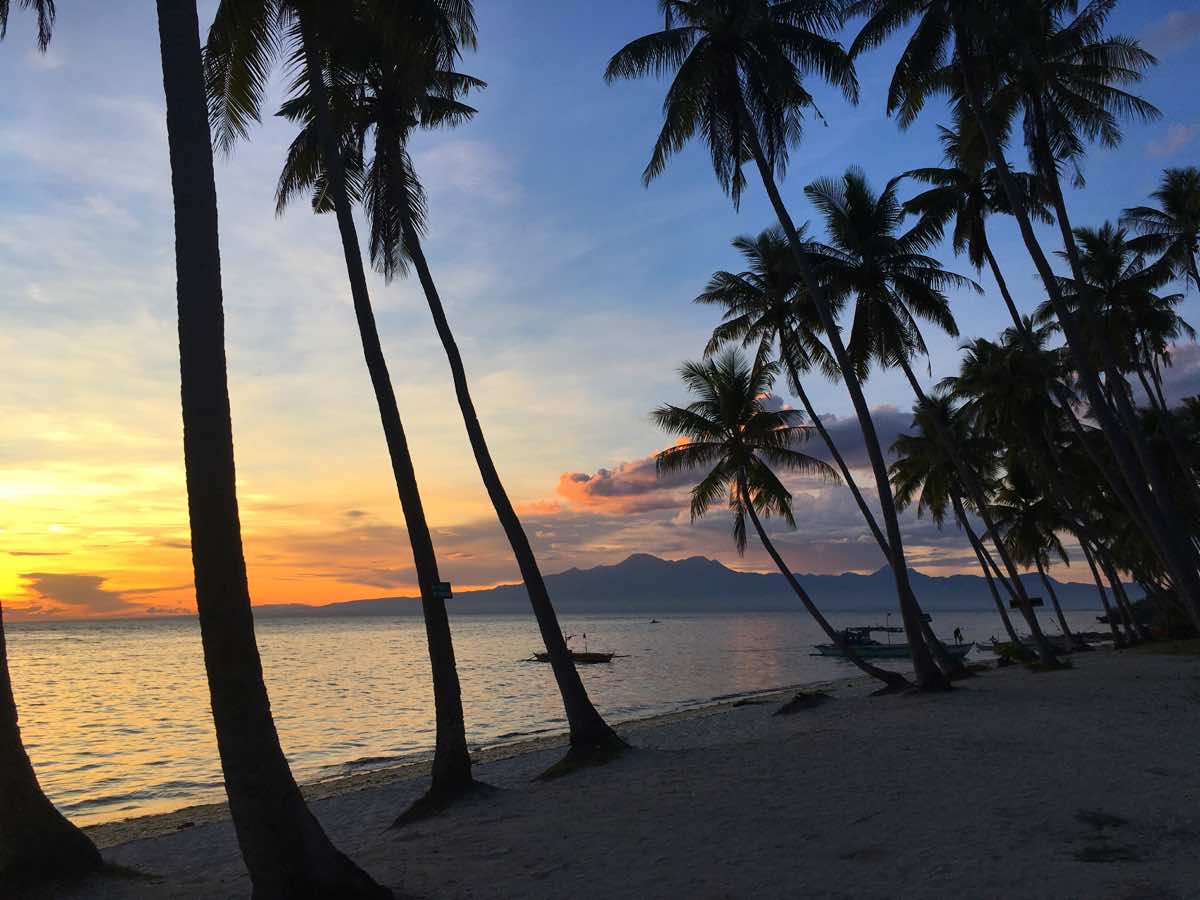 Many Filipinos believe his little island in the Visayas archipelago is cursed and filled with rites of black magic. Some even refuse to put their feet there.
Well I'm glad I did. No bewitching to report and I feel blessed to have explored such an authentic place.
The sunsets in San Juan are out of this world, swimming in the Cambugahay Falls was refreshing and I've even got to try a natural fish spa beneath a 400-year-old tree. I've written about all these must visit places in Siquijor.
If you're planning to go, take a look at my full Siquijor guide and itinerary.
Where to stay in Siquijor

It's a quiet location, but close enough to the town. The owners are mega friendly and you get breakfast on your porch every morning. Loved this place so much we extended our stay!Book now >>
Siquijor is a small island but there are more choices. To make your life easier, I've put together a shortlist of the top-rated hotels and resorts in Siquijor, with WiFi included. Enjoy!
8

You can swim with whale sharks.

This is one of the most popular bucket-list activities in the country and it's easy to see why. Swimming with the whale sharks in places like Donzol (Luzon island) or Oslob (in Cebu) is a once in a lifetime experience.

However, just because you can do it, does not mean you should. Marine biologists and animal-right group supports claim these activities disrupt the natural feeding habits of these large animals and can even impact negatively their annual migration routes. Worse, there have been reports of sharks being hit by boats and even stupid people riding them.

That's why I CHOSE not to do it. Read more about the impact of these tours here.
9

The people are lovely.

When coming to the Philippines, this is impossible to miss. Filipino people are one of the most humble, helpful and kind you can find anywhere on the planet.

They'll go the extra mile to make you feel at home and will treat you with deep respect. Ah and a big plus: their English is phenomenal, which leads me to my next point.
10

Communication is easy.

In a region where the overall level of other languages is just decent at best, I was amazed by knowing that more than 90% (!) of Filipinos can speak English. And pretty amazing English, I would say.

Basically there is no language barrier. This is good not only for first timers or "language-lazy" travelers, but it makes sharing stories and experiences much easier and interesting for everyone going there.
11

You can summit volcanoes.

Located in the Pacific Ring of Fire, it's no surprise the Philippines have a good dose of volcanos ready to be explored.

There are some more than 30 hikeable volcanoes scattered across the nation, like the Mount Pinatubo, Mount Mayon in Bicol or the more off the beaten track Camiguin, in Mindanao. On the way there you are sure to find lakes, caves and other amazing nature landscapes.
12

It's one of those places where it's all about the journey.

I really like to live by this motto everywhere I go, but it never rang so true as in the Philippines. Maybe because the country is still not very well connected, the distances to cover are huge or most places are still very remote.

This can create some problems in the logistics but at the same time adds a whole new layer of adventure and spontaneity to your trip. My favorite memory of Bohol is to drive around the island in the motorbike through the paddy fields while smiling back to random school children. The more you let yourself to adventure, the more rewarding the experience will be.
13

It features surreal landscapes.




With an impressive set of landscapes – beaches, forests, caves and volcanoes and much more – I've no doubt the Phils is one of most scenic country in the world.

Perhaps the most surreal scenery is find in the Chocolate Hills in the island of Bohol. These 1,200+ individual same-sized hills range from 30 to 50 meters in height and are covered in green grass (not chocolate, sorry to disappoint!).

No one really knows how these were formed, but they look awesome and definitely a highlight of my time there. Bohol has a lot to offer but visiting this was ticking off an item in the bucket list!
Find your accommodation in Bohol

Comfy hotel, cose to a private beach. The breakfast is rated as excellent. Book now >>
If you want to find your own hotel, start with this shortlist of the top-rated hotels and resorts in Bohol, with WiFi and breakfast included.
14

Jeepneys are fun.

Jeepneys are basically drag versions of public buses. The vehicles are actually remains of the US army left behind after the Second World War that have been individually decorated with crazy colors and slogans.

They get incredibly crowded – you'll most likely see people riding them on the roof – they're a great opportunity to chat with locals and explore the surroundings like a local.

Also, did you know a recent rule by the Government now DEMANDS they have a religion-inspired quote on their back?
15

The beaches look straight out from a travel magazine.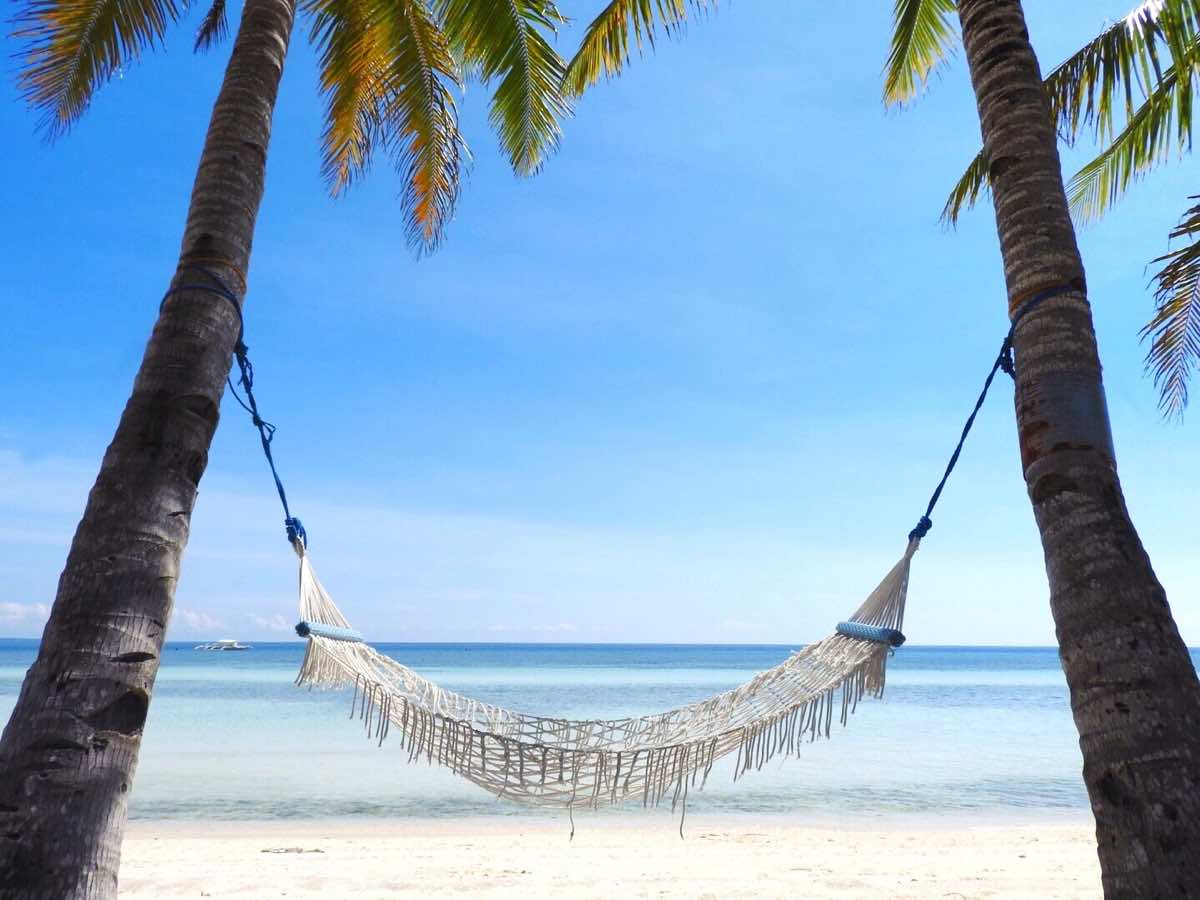 How can I describe beaches in the Philippines? Humm… Heaven? Yes, that's it.
The resort-packed beaches in Boracay, the pristine paradises in Panglao or the exotic Nacpan twin beach in Palawan, considered one of the top 10 in the world. With a total of 7,107 islands in the country, I'm pretty sure there is a beach for every type of beach-bummer traveler in the Philippines.
With the exception of Alona Beach in Bohol – that one was a disappointment – prepare to dazzle with long stretches of soft light sand and vivid turquoise warm waters. Huge palm trees complete the relaxing scenario. The beaches you see in travel brochures are real there.

You might never want to leave this place. The setting is fantastic and right next to the best beach I've seen in the entire Philippines. Book now >>
16

The smallest and rarest primate in the world lives there.

Ever heard of tarsiers? I hadn't until my visit either. They're small primates about the size of a human fist (!) which only live in some Asian islands in Malaysia, Indonesia and Philippines only. They are also one of the most endangered species worldwide, with only about 130 animals left in the wild.

Seeing these adorable creatures is one of the most popular things to do in Bohol island and a must if you're an animal lover. They're the sweeter version of Gremlins!
17

The weather is tropical warm.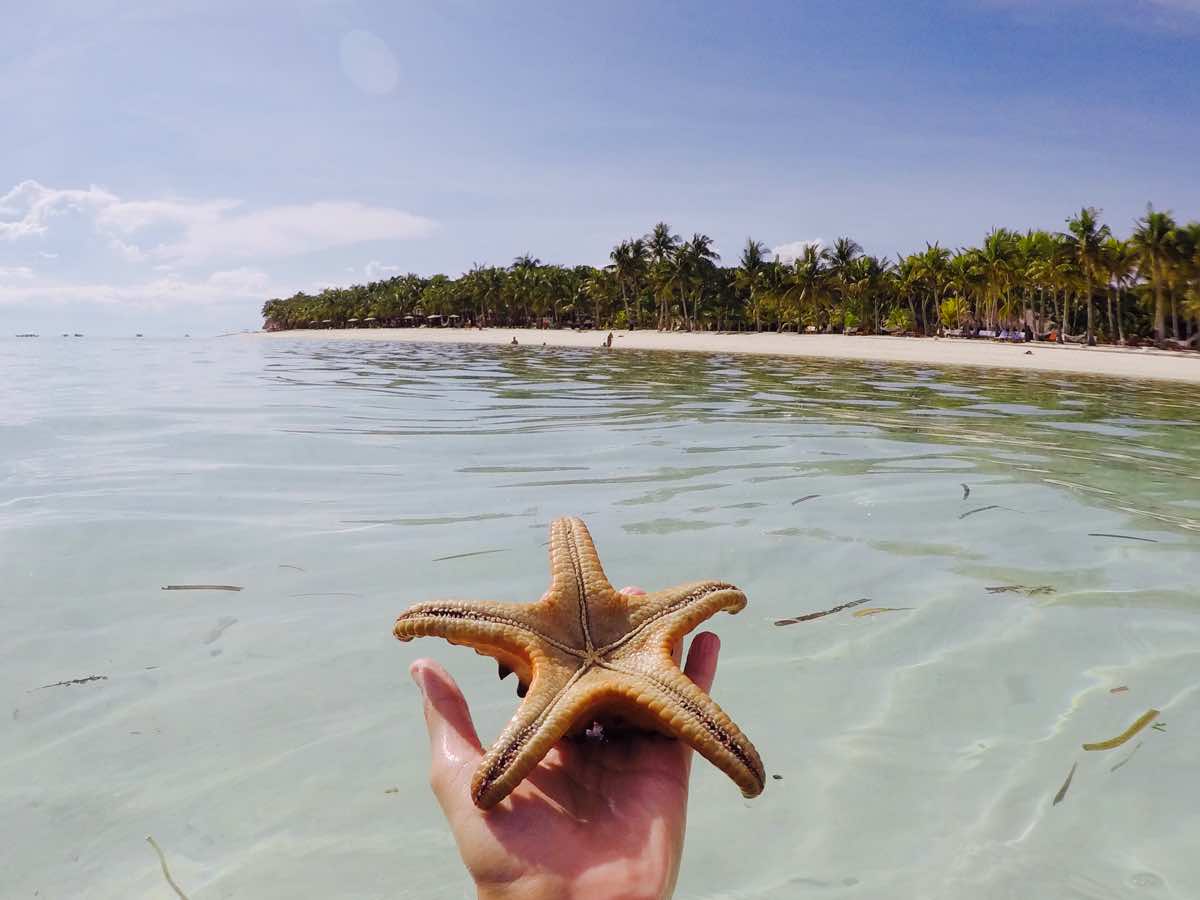 While the best time to go to the Philippines is between November and May, the weather in the islands does not reach extremes.
Even in the rainy season (June-October) there's something about swimming in the sea when it's pouring. Oh and the water remains constant at 30°C.
18

There are many festivals and parties to keep you busy.

You won't get bored in the Philippines. Locals know how to get fun and there is a long list of festivals waiting for you to join the fiesta.

These festivals usually involve grandious parades, flowers and colorful costumes and is an opportunity for close insights with Filipino's culture and traditions. Here are some of the most popular fiestas.
Top Festivals in the Philippines
Ati-Atihan Festival @ Kalibo (January). Expect tribal dances, indigenous custumes and loads of drumbeats.
Sinulog Festival, @ Cebu City (January). Colorful festival in honor of Sto Niño. 4 million people attend it!
Dinagyang Festival @ Iloilo (January). Some say it's the best in the entire country. Don't miss the Kasadyahan Street Dancing contest!
Panagbenga Festival, @ Baguio City (February). The Flower festival symbolizes the rise of Baguio from the city's devastating earthquake disaster in 1990.
Pahiyas Festival, @ Quezon (May). It's celebrated in honor of San Isidro Labrador, the patron saint of farmers. Outside houses and buildings, fresh fruits and vegetables are placed to show gratitude.
Kadayawan Festival, @ Davao City (August). Annual event to celebrate the harvest of Davao's fruits, flowers, and farm produce
MassKara Festival, @ Bacolod City (October). Street dancing, electronical displays and lots of street dancing.
19

Karaoke is a national hobby.

Everywhere in the Philippines you can unleash your singing skills in one of the karaoke bars or shacks by the roadside. Beating the locals in their own national sport might be trickier though.

I personally don't like karaoke at all, but hey, whatever makes you happy!
20

Palawan.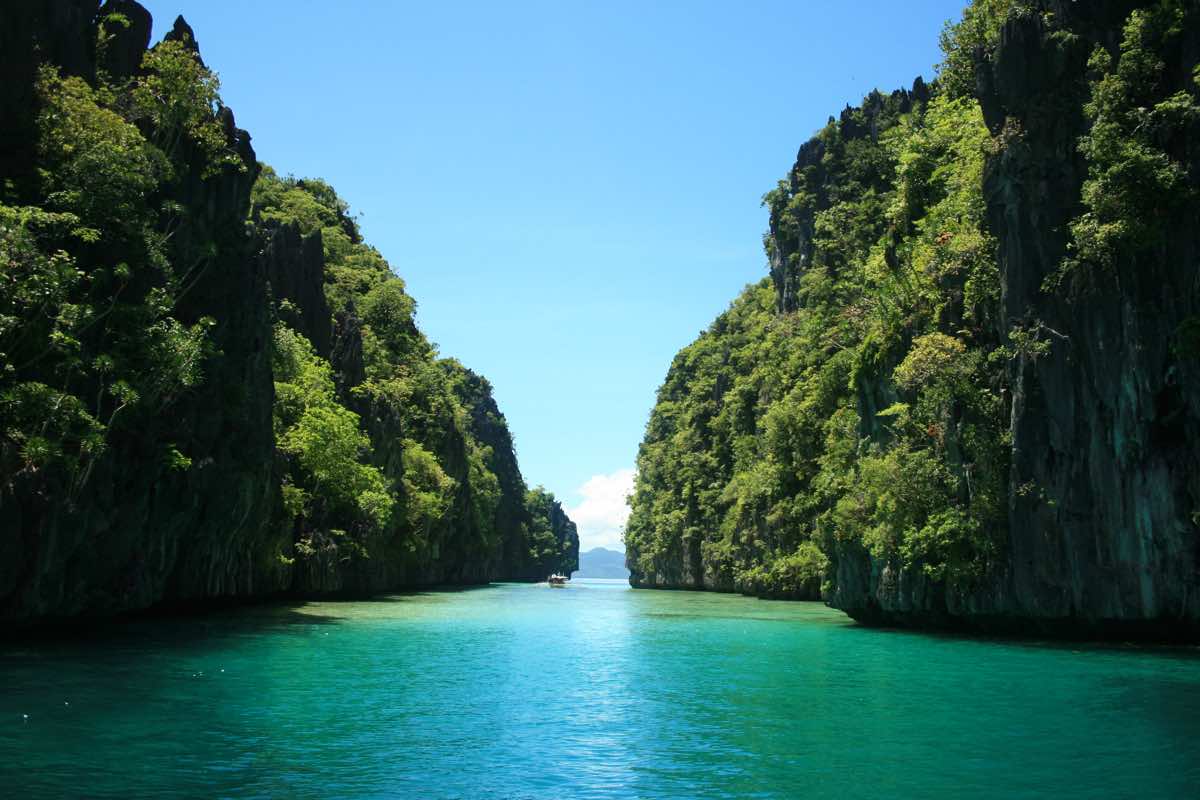 Travel+Leisure considered Palawan the best island in the world. Enough said.
Located in the Western end of the Philippines, it has been getting a lot of attention in recent years. From the unreal underwater life, the geological formations in the Underground River and the tropical white sand beaches with inspiring sunsets, there are things here to keep you busy for weeks.
And don't get me started on El Nido. The limestone cliffs that rise from the sea come in all shapes and sized and create picturesque lagoons and coves to swim on.
Where to stay in Palawan

Spin Designer Hostel
A stylish and modern place to stay in Palawan, with a juicy breakfast and comfy beds. I loved the common areas, amazing standard for a hostel. My only complain was the WiFi, but apparently is one of the best in El Nido! Book now >>
Although things are changing fast, don't expect much luxury in Palawan and definitely not in the small town of El Nido. To make your life easier, I've put together a shortlist of the top-rated hotels and resorts in Palawan, with WiFi included. Enjoy!
21

The food is good value.

No, the food in the Philippines is not memorable as in Thailand or Vietnam. Not even close. But still very good value and an interesting blend of European, Asian and American culinary tastes.

Fresh fish, lobsters and fruit are something to look at. Mangoes in particular are praised as the best in the world. They're such a big thing that is illegal to take mangoes from one state to another to avoid cross-pollination. And they're serious about it! In our journey to El Nido we got stopped by a road block and asked if we were carrying any!

You can find some delicious typical dishes in the islands.
Typical food from the Philippines
Adobo: available in most of the islands. The sauce with vinegar, soy sauce, garlic and pepper makes it hard to go wrong with anything. The more popular is with chicken, but I've seen the fish and vegetarian versions too.
Pansi: noodles with meat and vegetables
Sinigang: tamarind-based soup
Balut: boiled egg with duck embryo inside – only for the brave ones!
22

It's affordable.

While not being dirt cheap like other places in Southeast Asia like Vietnam or some places in Thailand, exploring the Philippines is affordable.

You can easily eat locally for less than 5USD. In some less touristy places, a beach-front bungalow can start at 30USD. Renting a motorbike can be as little as 8USD per day. It's great value.
23

The snorkeling is top-notch.

The Philippines may be a beautiful country above water, but the underwater world is unlike something I've never seen. I will never forget the first time we went for snorkeling in Palawan and I put my face underwater and there it was: a real-life aquarium in front of me.

We've also met other travelers who've been to the Great Barrier Reef and said the corals in the Philippines were a better experience. Bam!
24

You can swim in some neat waterfalls.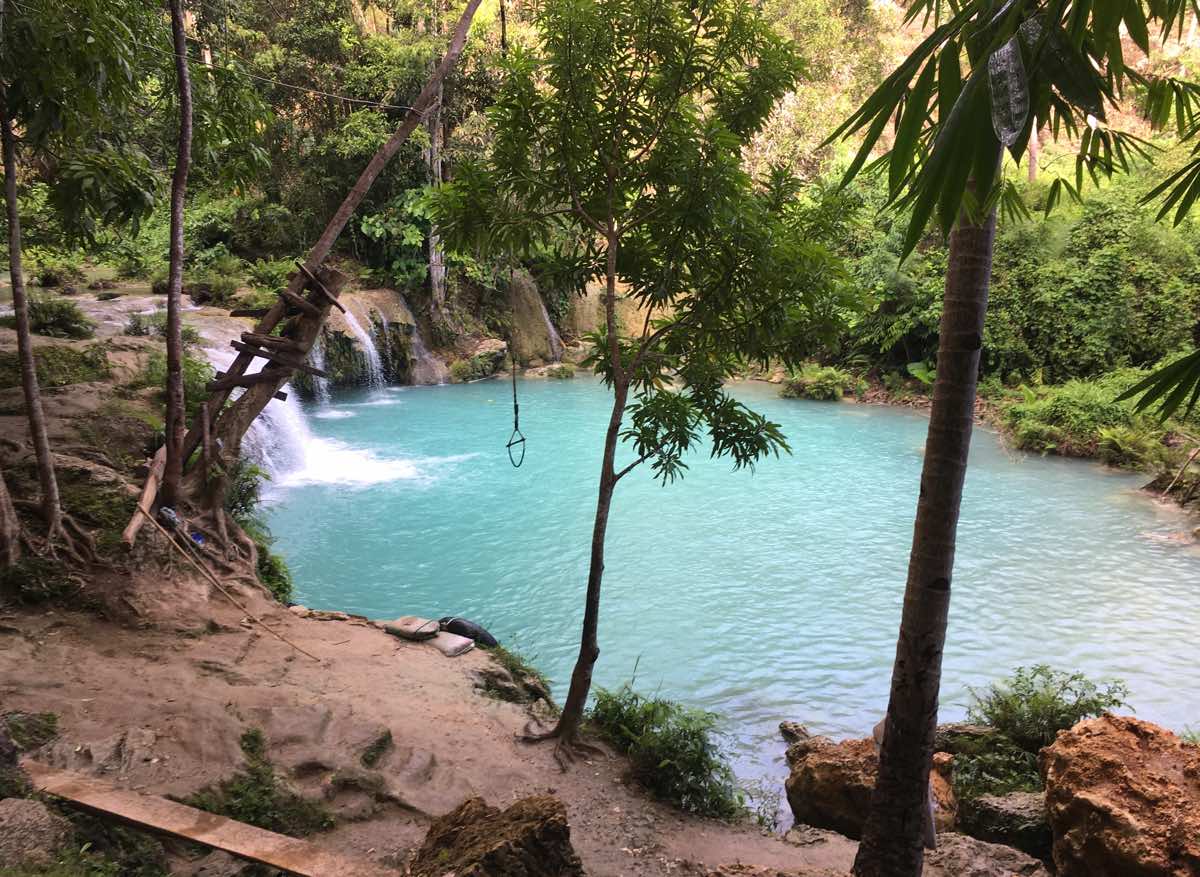 The Philippines is home to several picture-perfect waterfalls, usually with impossibly turqoise colors and surrounded by lush forest. They're a great option to do a bit of trekking and take a refreshing dive in contact with nature.
Some of the best swimmable waterfalls in the Philippines
Cambugahay Falls (Siquijor)
Tumalog Falls (Cebu)
Kawasan Falls (Cebu)
Aliwagang Falls (Davao)
Katibawasan Falls (Camiguin)
25

It has one of the New 7 Wonders of Nature.

The Underground River is a 8km navigable river in the island of Palawan, in western Philippines. It's the longest river underground and boasts incredible geological formations, lagoons and caves.

It was recently named one of the new 7 Wonders of Nature, together with places like the Amazon Rainforest or Halong Bay in Vietnam.
26

Sunsets are special.




Sunsets are really more fun in the Philippines. The golden – and sometimes pink, purple or red – hour were one of the highlights of my time in the islands.

No matter how would I spend my day, I always stopped at the right time to religiously watch nature's best show. And I did watch some of my best sunsets ever there – particularly in El Nido's Las Cabanas and in the San Juan province in Siquijor.
27

The time to go is now.

Many consider the Philippines to be like Thailand used to be 20 or 30 years go. We all know Thailand can be a victim of its own success when it comes to massive tourism so this can be a haunting thought.

I really hope the Philippines doesn't go the same way soon and we still have many years left to come to enjoy the real and authentic version of this country.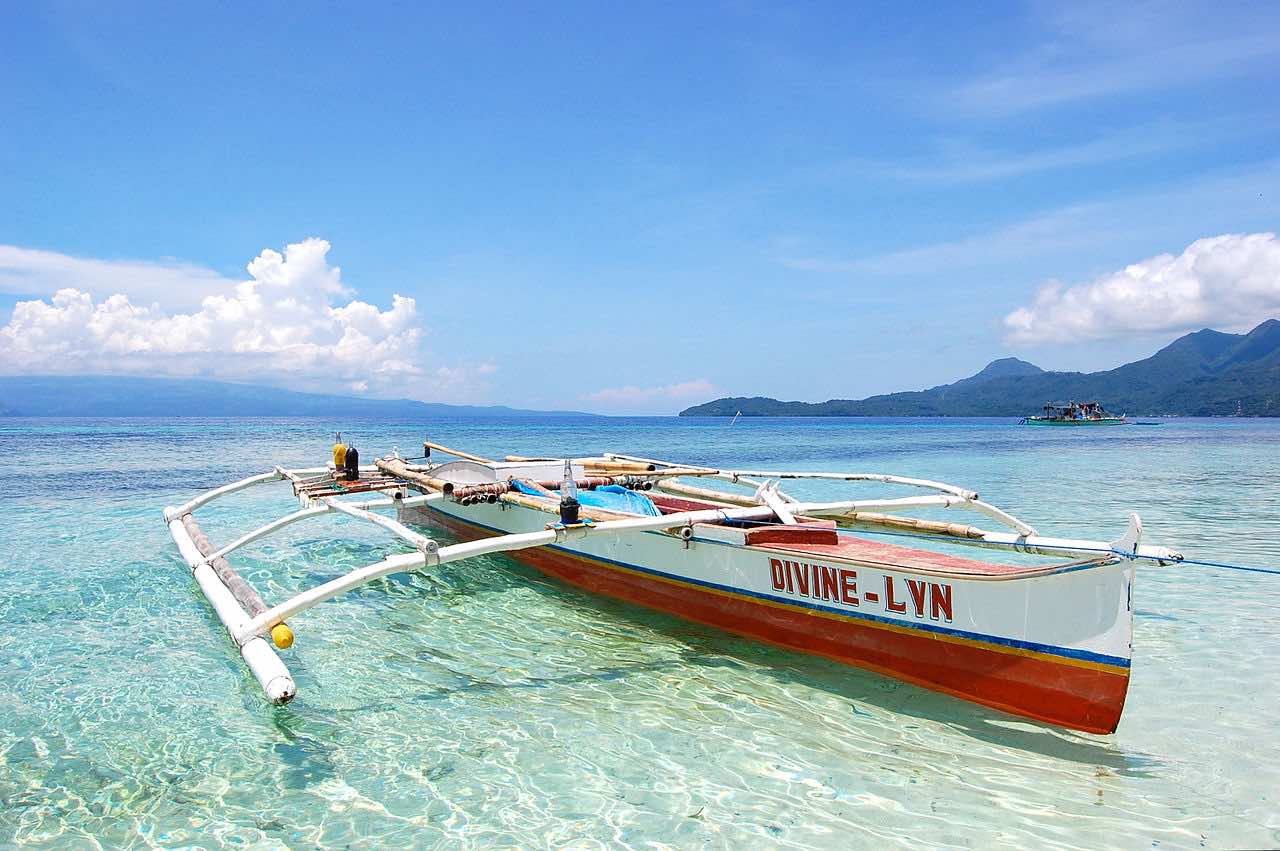 The 2 little things I DIDN'T like about the Philippines
These didn't take away the beautiful Filipino experience, but still deserve to be mentioned. Just because I may or may not have sweared because of these at some point:
1. Fees. Seriously, the country should be renamed to FEE-lipphines. Expect to pay to park your bike everywhere, to enter public spaces or just to enter the airport building.
2. WiFi. It's very hard to get a decent WiFi connection. In fact, in places like El Nido, just get to load your email inbox is a victory. Consider this if you have to do some work online while traveling.
Start planning your visit to the Philippines!
So what are you waiting for?
Head over to Skyscanner – one of the best flight search engine nowadays – to find the cheapest flights possible.
If you're looking for affordable accommodation, I recommend having a look at Booking.com.
Find the best value-for-money accommodation in the Philippines
Find below my recommendations as to where to stay in several places in the Philippines. These are links are shortlists of top-rated hotels with WiFi in several places of the country:
Useful Philippines Resources
So, did I put together enough reasons to visit Philippines in your opinion?
How high is on your bucket list now? What am I missing?