Oh Portugal. Lately, my home country has stepped directly into the bucket lists of millions of travelers. Why? Here are dozens of reasons to visit Portugal as soon as possible!.
Forgotten for decades in the shadows of Southern European giants like France, Italy or Spain, Portugal has been the trendy place to go in the past years. But… why?
I have compiled dozens of reasons to make you travel to Portugal this year. My secret goal is to make you book a flight before you even finish the list!
Note: this post was fully updated for 2024.
1

The sun sets in the sea.

A small detail that makes all the difference. Luckily Portugal has the majority of its awe-inspiring coastline and beaches facing west, which happens to be the orientation the sun sets every day.

Visit the coastline and sunsets will be amongst the most fantastic memories you'll have from your stay.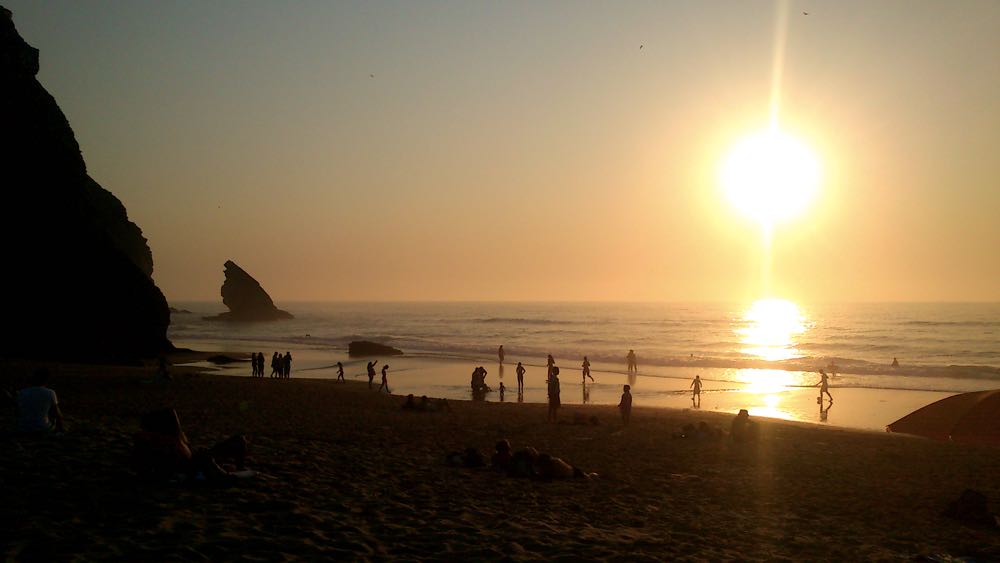 2

Trams make everyone happy.

Life in Portugal's major cities has been beautified by historical trams running all over the downtown in the past century. Particularly in Lisbon, it's impossible not to smile when seeing the yellow lovely vehicles going up and down the hills.

While trams are a definite eye-candy, there are some lines who are known to be uncomfortable and a pickpocketing paradise. 
3

The coffee is damn good.

This association might not be immediate, but if I say that back in its glorious days, Portugal colonized Brazil, Angola, and East Timor – producers of some of the finest coffee – things make more sense.

You'll never find a better value-for-money relation for coffee in Europe. A good quality espresso will cost you no more than 1 EUR.
4

You can live a fairytale in Sintra.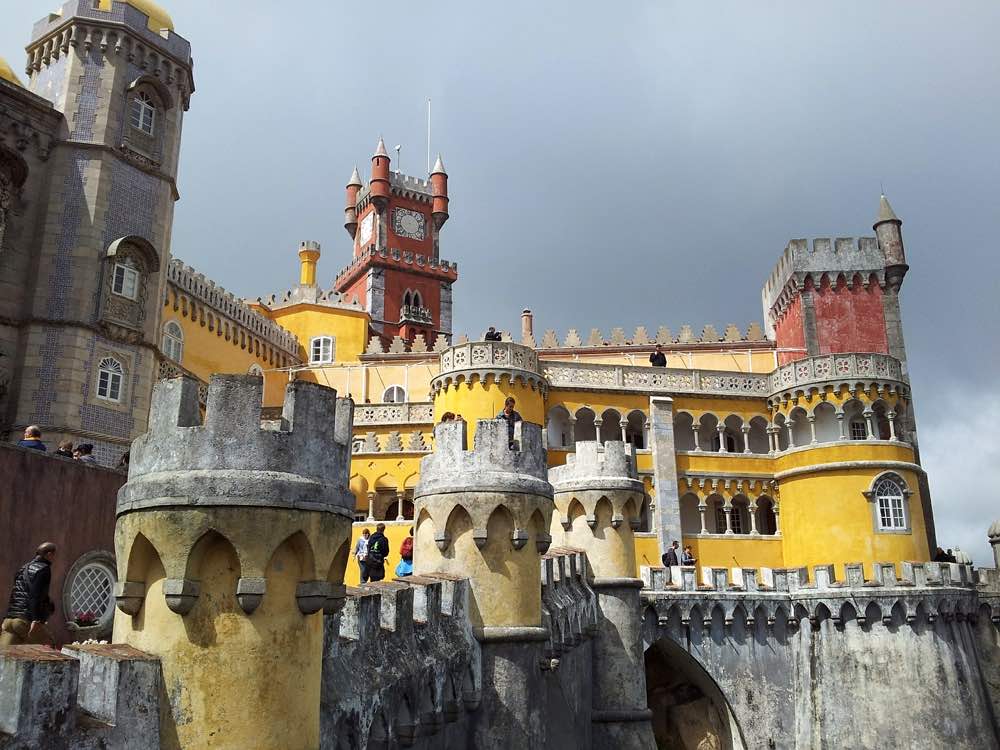 Only a 40-minute train ride from Lisbon, this little hilltop town is an impressive display of elegant palaces, castles, and fortresses all in the spectacular setting of the Sintra-Cascais Natural Park.
The romantic architecture of Palácio da Pena is not to be missed and is the closest real-life example of a Disney castle (well, apart from Disneyland).

5

The fish is uber fresh.

Vegetarians can skip this one. More than 800km of coast, the biggest fishing zone in Europe and laughable prices make of Portugal one of the most fish-friendly places you've ever been.
Fish species to try in Portugal 🐟
Bacalhau (codfish) – they say there are 1001 ways of cooking bacalhau in Portugal and I wouldn't be surprised if it was true. Try bacalhau à brás (with eggs, potatoes, and onions), bacalhau com natas (with whipped cream) or simply pastéis de bacalhau (in a deep-fried dough).
Dourada (sea bream) – normally served grilled or baked in the oven with mashed potatoes and/or vegetables.
Sardinha (sardine) – a Portuguese classic, these are normally done in the grill and served with a salad or potatoes.
Robalo (sea bass) – normally served grilled or baked in the oven with mashed potatoes and/or vegetables.
6

Cobblestone streets are everywhere.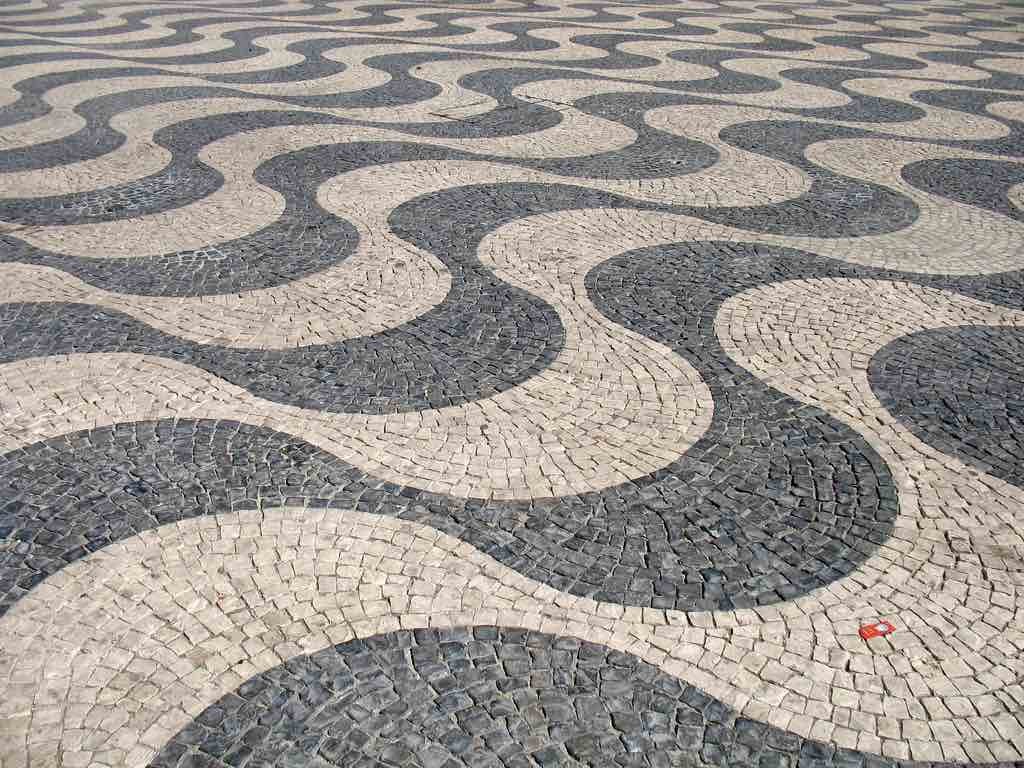 Calçada Portuguesa is the type of mosaic floors that part of urban planning in the major cities of Portugal (and also in Portuguese-influenced places like Rio de Janeiro). Personally, I think they're crazy expensive, and I can see myself easily twisting an ankle when of the stones gets loose. And I don't wear high heels.
That said, I'll admit the patterns and designs in some of them are quite stunning and make a square or street really come alive. Walking in Portugal is literally walking on art!
7

Santos Festivities will rock your world.

Portugal has all kinds of music festivals, art events, and parties but this is the real authentic thing. In June, residents from both Lisboa – Santo António festivities – and Porto – São João festivities – flock to the most traditional neighborhoods for the festivities in honor of the local saints.

You don't need to be religious to join the party though. Expect lots of popular Portuguese music (pimba), lots of grilled sardines and a party that lasts until dawn.
Santos festivities in Portugal 🎉
Santo António (Lisbon) – held on the night of 12th to 13th of June. There are events and street parties during the entire month of June though – check Festas de Lisboa website.
São João (Porto) – also happening throughout June, but the big night is the 23rd. Bring a plastic hammer to the party! (I'm serious)
8

It's possibly Europe's best climate.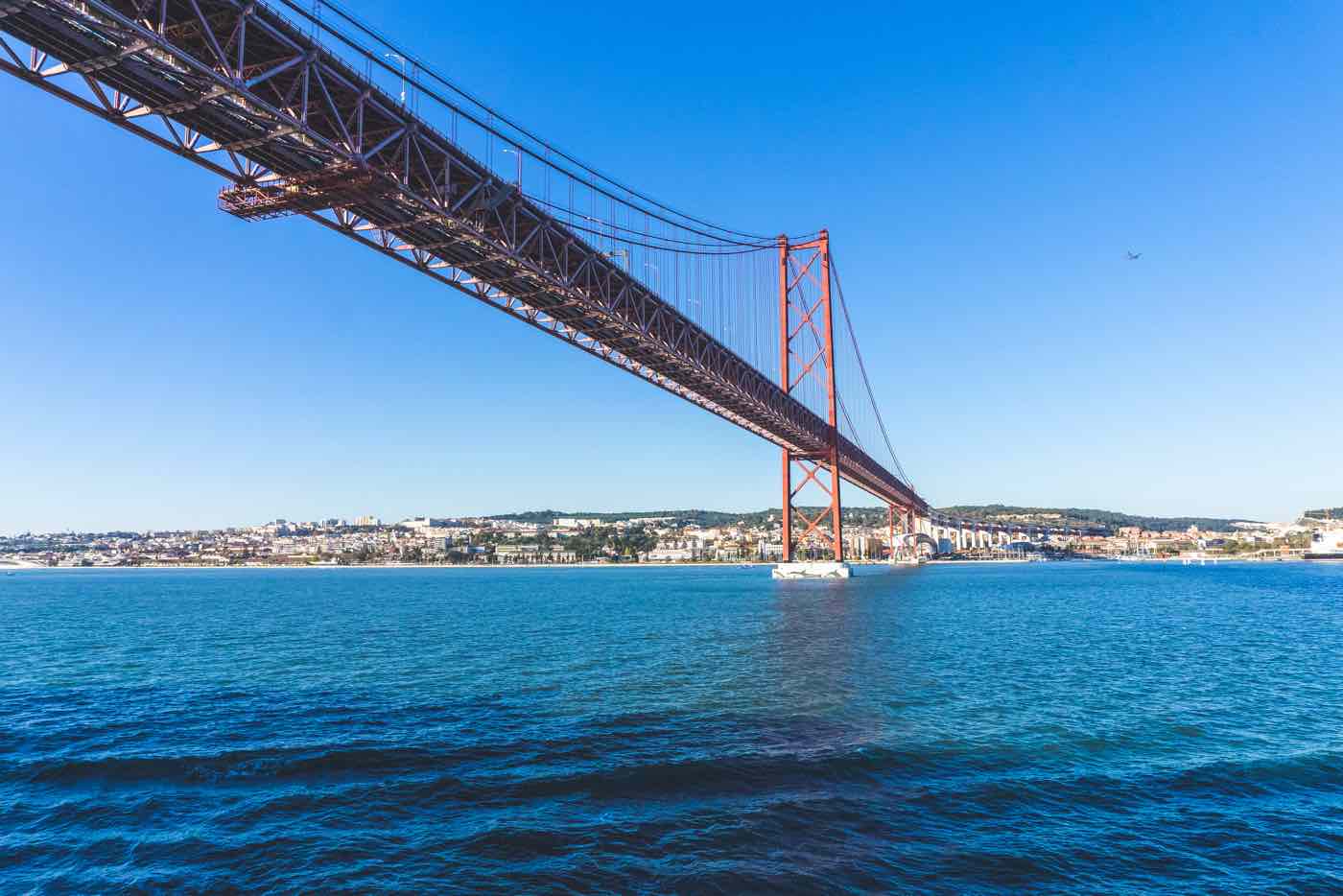 Mild winters with temperatures rarely drop below 5ºC along the coast, hot summers refreshed by the Atlantic breeze and the highest number of hours of sunshine in Europe. Hard to beat this.
9

Azulejos are your next design obsession.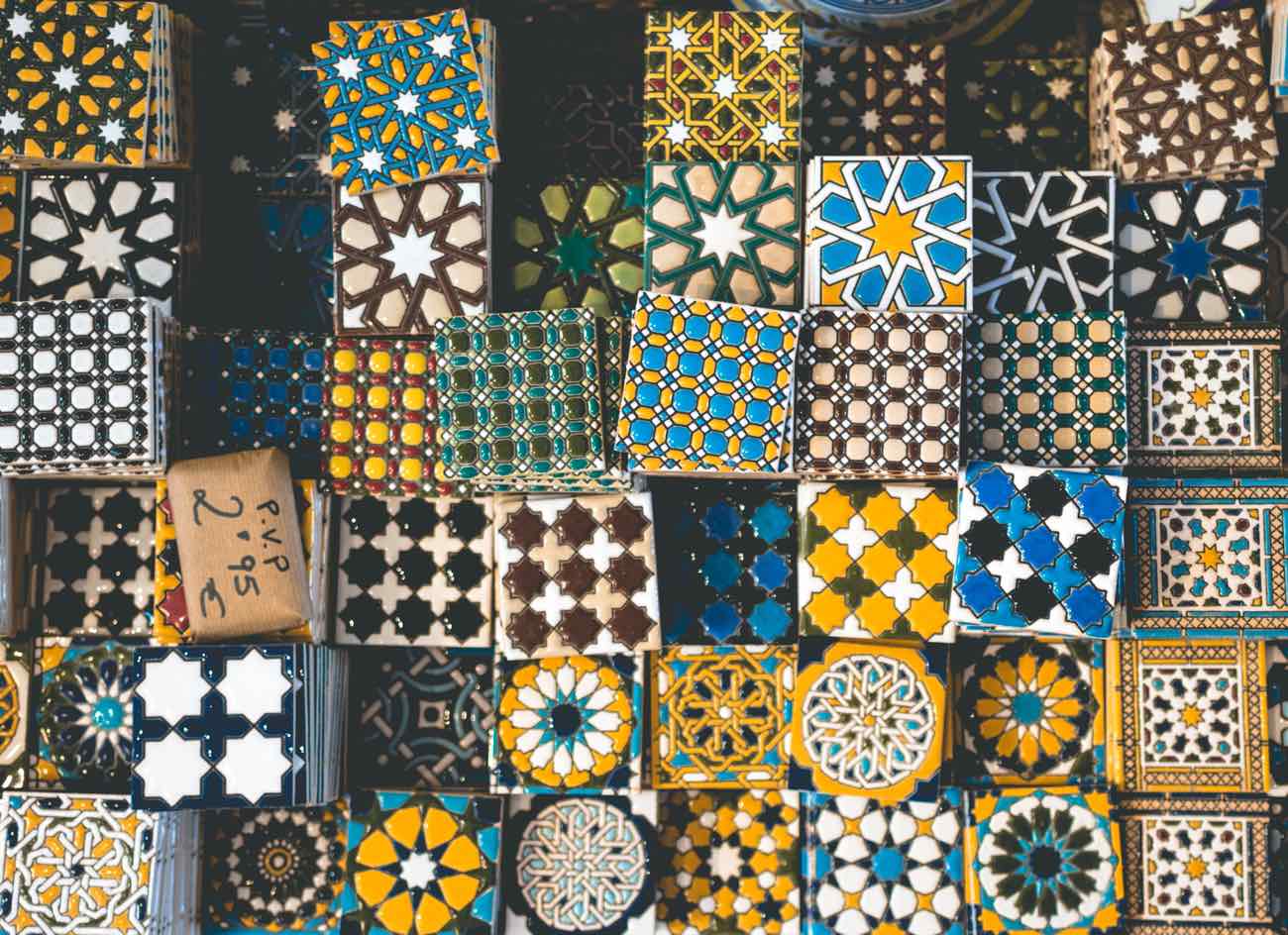 I reckon there's no other place in the world where #tileart is so popular. Prepare to find elaborate-painted tiles on the historical buildings, modern design installments and even souvenirs shops.
There's even a tile museum which is one of the hidden gems of Lisbon! 
Careful where you buy the tiles from though. In recent years, a parallel business consisting of ripping tiles off from walls and sell it in places like street fairs and markets – e.g. Feira da Ladra, in Lisbon – has arisen. 
10

We are serious about wine.

Despite the famous Port Wine, Portugal seems to be in the second-tier in the wine world, right after France, Italy, and Spain. And yet, Portuguese wines win the most prestigious awards every year.

Chances are there is a great quality wine at a very reasonable price waiting for you. My favorites are any kind of vinho verde, the white wines from Alentejo and the red wines from the Douro region.
11

You'll fall in love with Porto.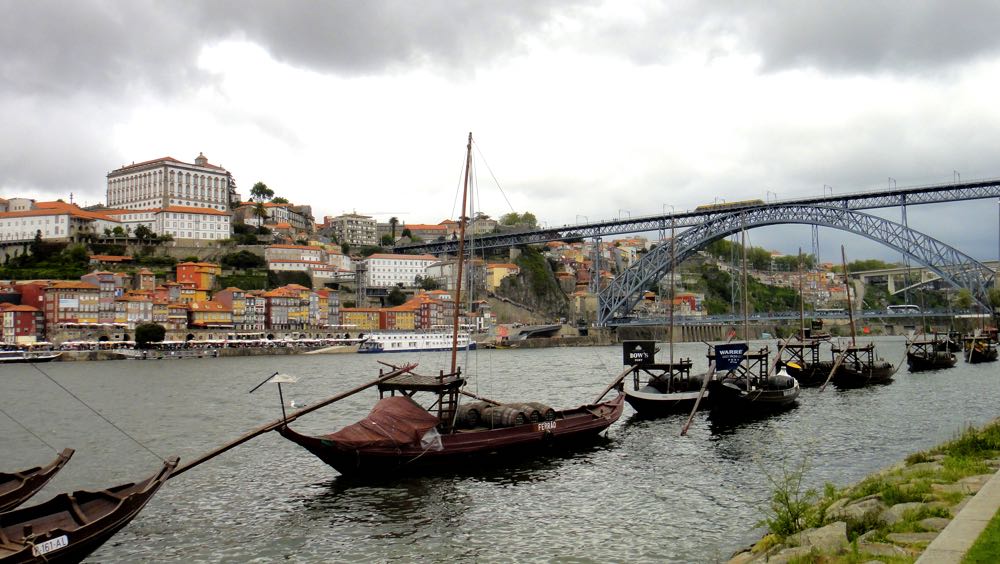 Speaking of wine, the second-largest city in Portugal has renewed itself in recent years and is becoming a serious European city break destination. People are amongst the friendliest in the country, food is great, prices are even better and the city is settled in a serious romantic setting. What's there not to like?
Check out my Porto travel guide for dummies and my detailed weekend itinerary I use to show the city to friends and family visiting.
⭐ My top value-for-money suggestions to stay in Porto ⭐
Oporto Stories Apartments
Superbly located next to
Bolhão
market and to the main shopping street, this is a clean and modern place to stay in the heart of Porto.
Book now
Rivoli Cinema Hostel
Decorated with a cinema theme, this hotel is located on a 1930's art-deco building very close to the main square of Porto: Aliados. Amazing value for money!
Book now
Or search on your own
To make your life easier, start searching with my pre-selection of best value-for-money hotels in Porto. This list only includes rooms in the best areas of downtown Porto, with WiFi and good-to-excellent reviews.
12

Pastéis de Nata are a feast to your taste buds.

A lot is said about pastéis de nata (custard tarts). I'll just say if you leave the country without trying this wonder of the world of pastry, something is profoundly wrong with you. For foodies, it may be one of the strongest reasons to visit Portugal. My favorites are in Manteigaria, in both Lisbon and Porto.
13

It's the ideal place to learn or master the art of surfing.

If you are into surf, the wild uncrowded Atlantic waves, mild climate and the huge community of surfers and surf camps should easily seduce you. Nazaré, Peniche, Ericeira and all the coast of Alentejo are amongst the hot spots of surfing in Portugal.

Recently, the Azores also have been discovered as a surfing hotspot and São Miguel is now the location of a stage of the World Surf Championship.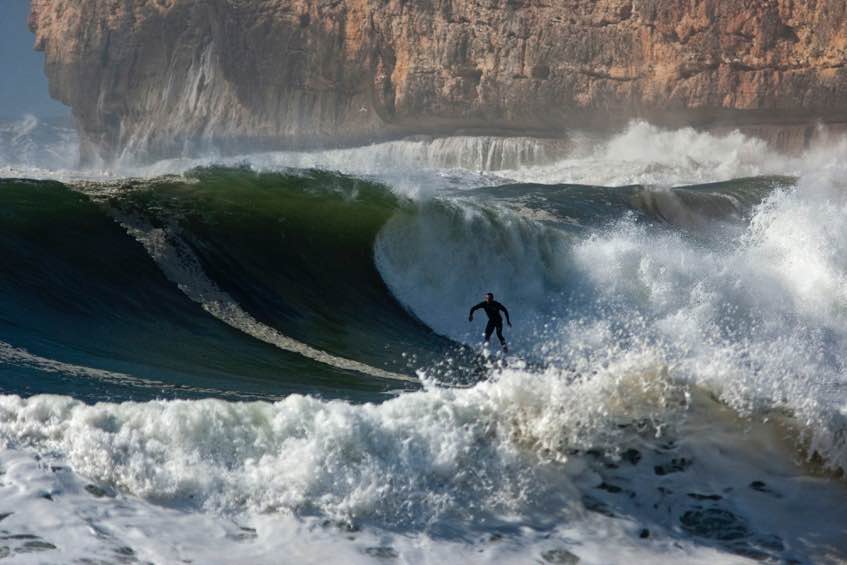 14

We actually can communicate with you.

Portugal has more fluent English speakers than any other southern European country. Due to subtitled (and not dubbed) movies and TV series, younger generations, in general, are all able to speak good English and with quite a spot-on accent. Older people tend to have English and French as their second language. Anyway, the point is: we get what you're saying.
15

Fado music will make you emotional.

Fado is probably the most melancholic and deeply emotional music you'll ever hear and still somehow makes the ideal soundtrack for every trip to Portugal. Even if you don't understand a word, it has the power to make you introspective. The new generation of singers like Ana Moura and Mariza is making fado sexy and modern.
16

We are professionals on the activity of going to the beach.

You'll probably know Portugal's beaches are among the country's highlights, it's in every postcard and travel brochure. What I particularly enjoy is their diversity. Whether you go for the wild beaches of Costa Vicentina – for a roadtrip in the beautiful Portugal's coastline -, the volcanic dark sands of the Azores or the balmy beaches surrounded by towering cliffs in the Algarve, you can be sure to be laying your towel in a top-notch beach.
17

Days are brighter.

Apart from being one of the places with more hours of sunshine per year, Portugal is also where the light comes from anywhere. The buildings normally have light-colored walls, there is bodies of water close by, and even a large area of the streets has light marble. With that amount of light available naturally, no wonder why the movie industry loves shooting in Lisbon. Just make sure you bring your sunglasses!
18

You can back in touch with nature in the Azores Islands.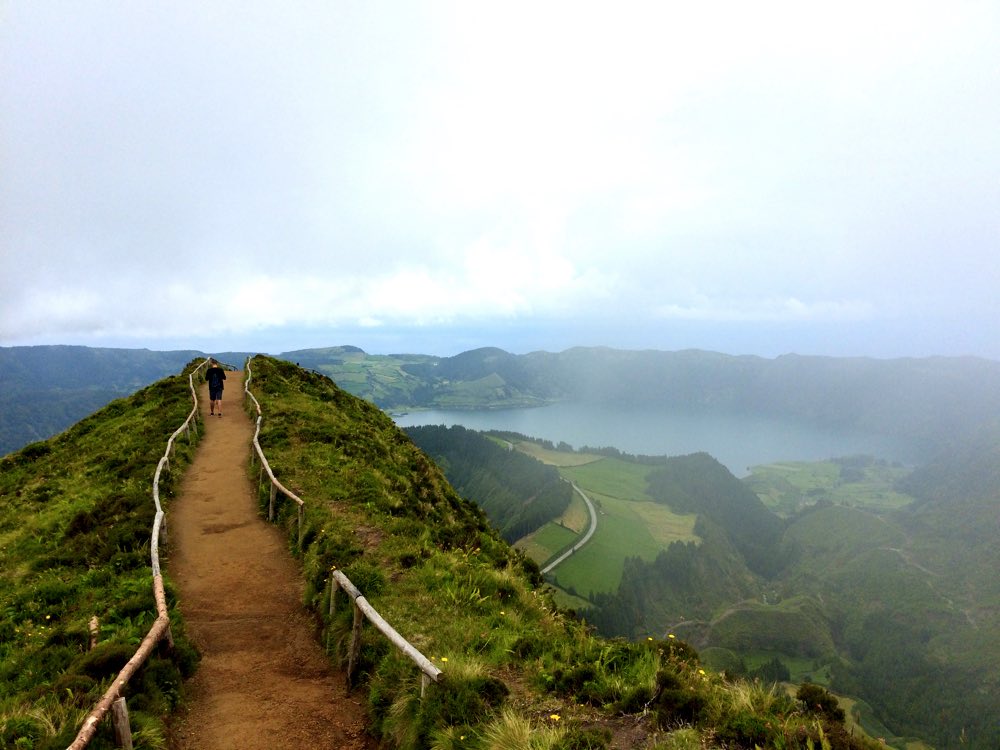 Hard to remain unbiased, because São Miguel island is the place where I was born. Located 1500km off the coast of Portugal, exploring the stunning lakes, mountains and cliffs in these volcanic islands is a truly unique experience.
I've put together a guide to help decide which islands to go and a compilation of all the things you need to know before going to Azores. Go while they are still a hidden gem.
19

Music festivals pop out like mushrooms.

Music festivals have become a huge part in the summer event calendar. And there are festivals for all kinds of musical tastes all across the country. MEO Sudoeste in Alentejo targets a younger crowds seeking electronic and pop music. NOS Alive and Super Bock Super Rocknear Lisbon with more rock and indie vibes are amongst the most popular.
20

People will welcome you like true friends.

As a general rule, Portuguese are very nice and easy-going people. They will try hard to make you feel at home and this is more evident the further North you go in the country. You'll learn that all we really care about is the sun, good food, a drink, and a good chat with friends.
21

Lisboa will keep you busy… and happy!
The second oldest city in Europe (after Athens!) is a trendy, cool and alternative hotspot right now.
With inspiring architecture, a bustling nightlife and stunning beach day-trips around, Lisbon is the new european obsession. If you're planning to go, check out the 7 things to do there and my 3-day itinerary of Lisbon.
My top hotel recommendations in Lisbon ⭐
Hotel HF Fenix Music
Charmingly music-themed hotel, super close to the center. Oh it comes with this stunning rooftop swimming pool.
Book now
We Love F Tourists
 
Located in busy Rossio – the heart of Lisbon – it's just one of those amazing value places that will make you feel at home. Perfect to make friends. Book now
Or… find your own!
Use this list of quality hotels and guesthouses I've put together to get you started. ALL of these are located in the best central areas of Lisbon, with WiFi and with a rating of 8 or higher. Just pick your favorite!
22

The shellfish is to die for.

While you are in Portugal, prepare to taste the sea like never before. Like seafood itself, portuguese cuisine is fresh and comes in all sorts of delicious and original combinations. Clams, shrimp, lobster, crab and other kinds of shellfish and seafood is widely available. Salada de polvo (octopus salad) and Carne de Porco à Alentejana (pork with clams) are a must-try.
23

It's a golf-friendly destination.

Okay, so my knowledge of golf is close to what I know about artichokes plantations in Egypt: zero. I don't even particularly like it. All I know is there are close to 70 golf courses in the country – half of them classified as high standard -, especially in the Algarve area. If golfing is your thing, all the conditions are met for you to have a great time in Portugal.
24

You'll learn to crave Francesinha.

Does the idea of a steak, ham, cheese sandwich with an egg on top and a gravy-based sauce seduce you? I guarantee this Porto's specialty is unlike anything you've ever tried before. Tip: save it for lunch and have something light for dinner. For the sake of your arteries.
25

You can still find authenticity.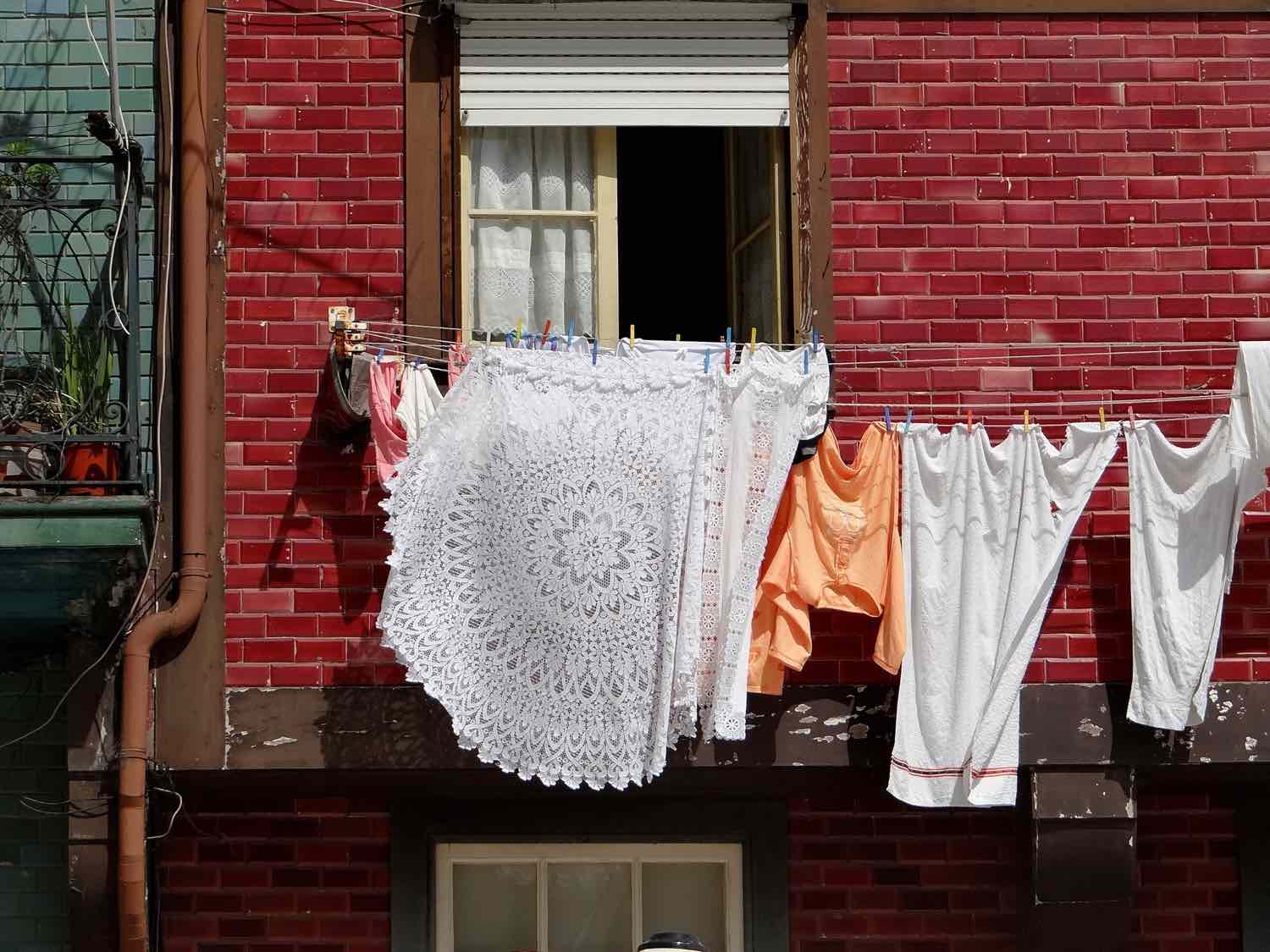 There's someting eerily soothing about clothes left outside to dry.
Despite recent years have broken all records in tourism, you can still expect many calm and peaceful places. Many authentic restaurants, shops, and experiences undiscovered my tourists remain authentic, particularly if you venture out to the interior of the country.
26

We don't kill the bull.

I personally hate bullfights and it amazes me how it's still a thing in the 21st century. That said, a good thing is that we at least we don't kill the bull…in public.

Also, we have forcados: a group of men who challenge the bull directly, without weapon or protection of any kind. Because if you are going to mess with an animal, that's the way it should be, right?
Don't let the prices rise more. Book your accommodation in Portugal now!
27

Óbidos is a journey in time.

This little town is encircled by a ring of medieval walls and shows off a rebuilt Moorish castle, now a rural hotel (Pousada). Wandering around the streets of Óbidos is quite an experience and if you pair with the International Chocolate Festival, it's a double win. Don't forget to try the local ginjinha, a cherry-infused liquor!
28

The world's best aquarium is there.

Seriously, I'm not bragging. Recently, travellers from Trip Advisor elected Oceanário as the best aquarium in the world. If you don't go for the couple of otters, the penguins or the huge main tank, the architecture of the building is a reason to visit by itself.
Lisbon is very trendy right now and hotels can sell out often. Book your hotel as soon as possible!
I've made your life easier and you can start your search with my pre-selection of hotels in Lisbon. This list only includes the top-rated reviewed hotels in the heart of the city, with WiFi included.
29

The nightlife is unique.

Like many other things, alcohol is also cheap in Portugal which makes it the ideal place to go both to celebrate something going on in your life or to forget your ex. In the big cities, the default is to go have a drink, chat and even dance on the street. The nightlight districts in Lisbon and Porto are Bairro Alto and Galerias, respectively.
30

There is a bakery in every corner.

There's life beyond custard tarts in the bakery department too. Portugal produces incredible pastries and loaves of bread which I deeply miss here in Barcelona. I challenge you to enter one of the many bakeries and try to choose only ONE thing to eat. ONLY ONE.
31

We have big waves. I mean REALLY big waves.

Nazaré is a name you may have heard on the news. Garret MacNamara and others have surfed some of the absolute largest waves in the world there (30+ meters). Apart from an attraction for surfers and photographers, Nazaré is also the most traditional fishing village in Portugal, showing colorful traditions and of course, great fresh fish!
32

It has got almost one millennium of history.

Technically a country since 1143, Portugal has kept its borders untouched since then. It once was one of the most powerful countries in the world. During the Discoveries era, its empire spread out over South America, Africa, India and even Asia. This heritage alone is a reason to visit!
33

Neighborhood markets are fun.

Markets are the essence and beating heart of any town or city and Portugal is not an exception. Whether you go to the renewed Mercado da Ribeira in Lisbon, to the more classic Mercado do Bolhão in Porto or any other, you'll have a great time in the middle of fresh fruit and vegetables, delicious restaurants and the yells of the vendors trying to catch your attention.
34

There are 1001 ways to cook codfish and they're all amazing.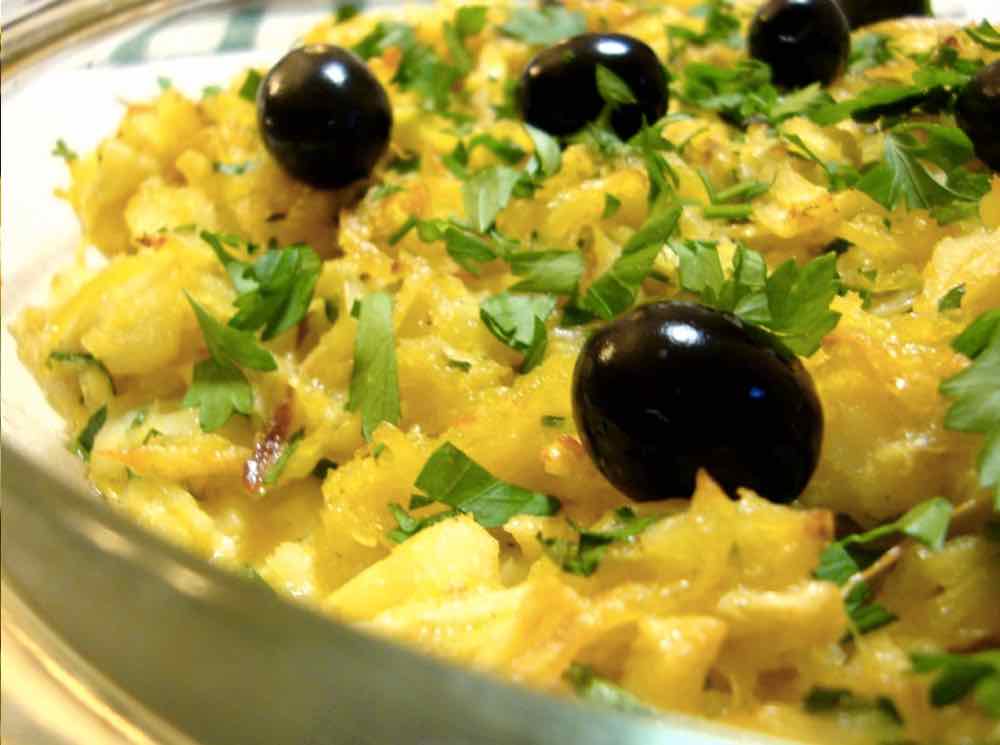 I know I've mentioned earlier, but the importance of bacalhau can't pass unoticed. Even if you're not a fan of fish, you'll start loving it anyway. Codfish is Portugal's national protein and we prepare it in the most diverse ways.
Try Bacalhau com Natas (with cream), Bacalhau à Brás (with scrambled egg and olives) and Bacalhau à Lagareiro (with olive oil and mashed potatoes) to start rediscovering this versatile fish in a delicious way.
35

Overall, food is cheap.

Once I start writing about food I can't stop, but I seriously can't stress how big this is in Portugal. I mean, the Portuguese may be the only people in the world that discuss over lunch what are they having for dinner. A traditional meal like one of the codfish dishes in the previous point or Arroz de pato (Duck baked with rice) in a decent, average-priced restaurant will never cost you more than 13 euros15 euros (adjusted for 2024 prices).

In the northern part of the country, this drops to 10 or 12 euros (!). And I'm talking about the main Portuguese cities here. Check out my post about food in Azores too.
36

Alentejo's coastline is a delight to the soul.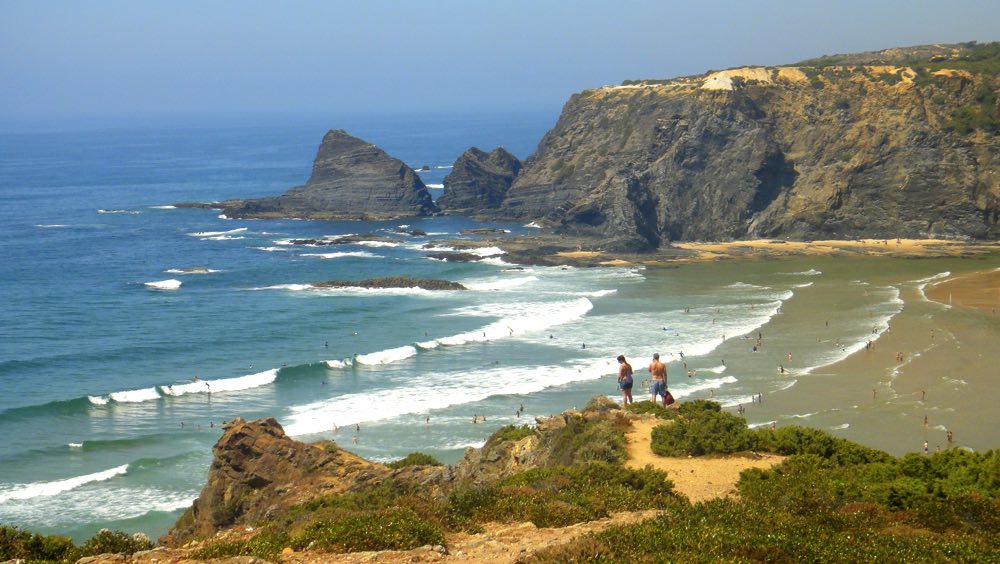 Man, I don't know if it's the Atlantic breeze or the easy-going lifestyle, but there's something about the coast of Alentejo.
While the interior can get too hot in summer time, the coastline has a refreshing set of wild beaches and impressive cliffs that make a hell of a road trip. One of the best-kept secrets in Europe, if you ask me. Check out my selection of the best guest and rural houses in Alentejo.
37

The outdoor activities are just endless.

Mix a good climate with a diverse landscape and you'll never want to be inside four walls in Portugal. Hiking the Paiva Walkways, levadas in Madeira island, paragliding in Serra da Arrábida or zip-lining in Gerês natural park are just some of the things you can do in Portugal.

If you're up for a challenge, try climbing Mount Pico, the highest in the country. Don't even get me started on water sports!
38

We are in the verge of three worlds.

Due to its strategic location as the western most country of mainland Europe in the confluence of the European, American and African continents, Portugal is directly connected by air to half of the world.

Portuguese culture has also been influenced by its old territories of Goa (India), Macao (China), Angola, Brazil or Cape Verde.

This means flights are usually cheap from half of the world, either from the Portuguese airline company TAP or from low-cost airlines that fly from Lisbon and Porto to most european cities for less than 100 euros.




39

It's eye-catchy.

You'll learn to appreciate the little details in Portugal. Clothes hanging on the windows of colorful buildings, intricate elements on Manueline style buildings, gorgeous sunsets in the sea, neighborhoods with narrow streets, you name it! For photography lovers, it's hard to stop pushing the shutter button.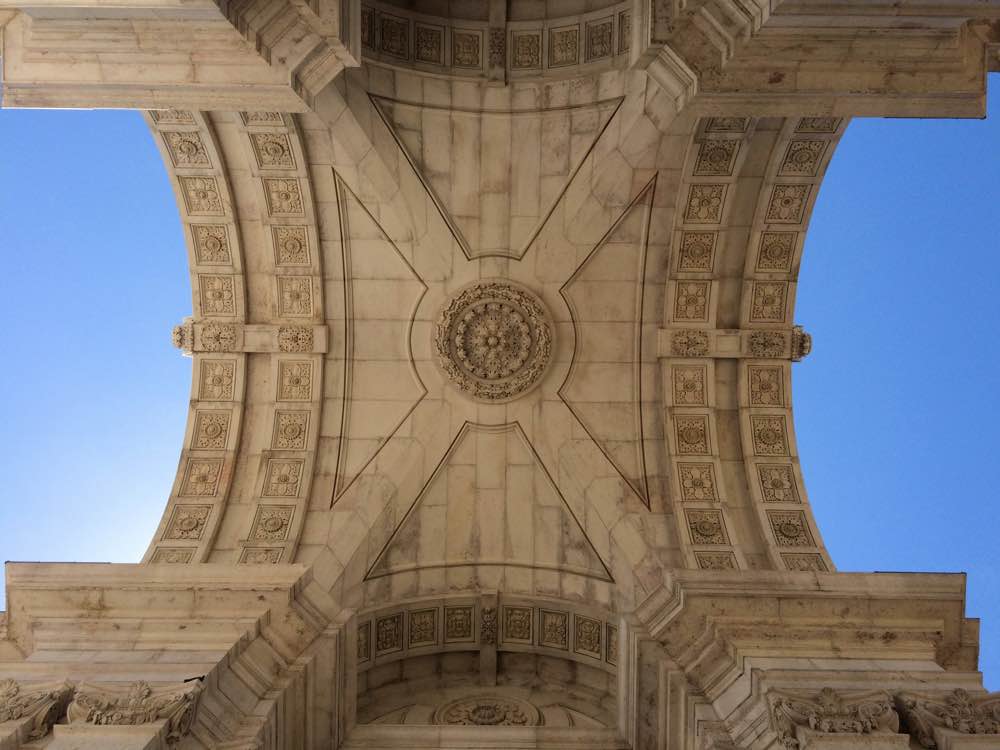 40

We are way more liberal than you think.

In the authoritarian and extremist world of today, an open-minded place can automatically be a reason to visit a country. Despite holding off to our deepest traditions, we are very forward-thinking in some other aspects. Same-sex marriages have been legal for years. Transgenders can easily change their gender. And while selling huge amounts of drugs is still illegal, drug use is admitted and – guess what – this has actually led to an decrease on the overall number of drug users in the country.
41

Algarve is perfect for sun-seekers.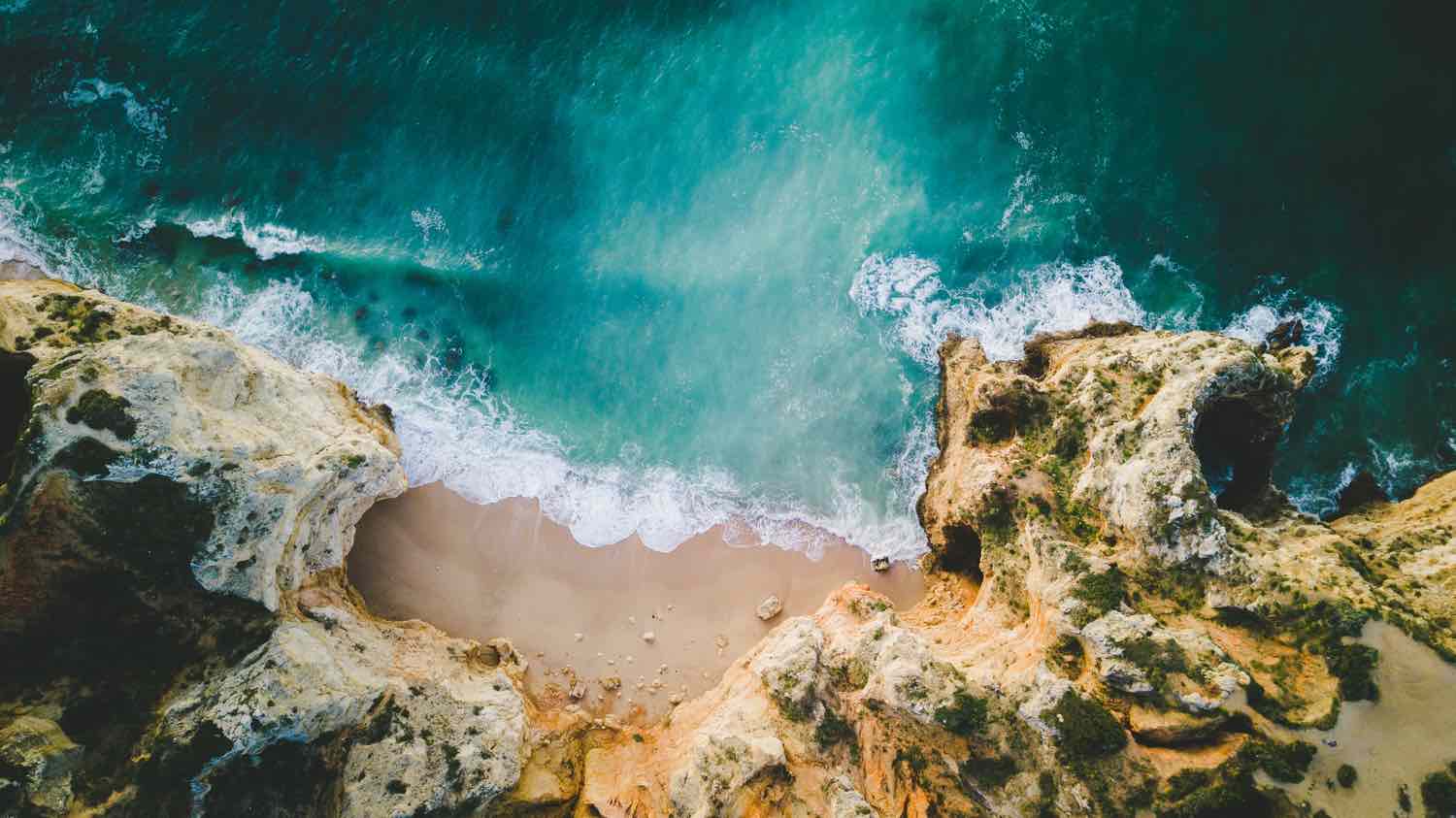 Probably this is the Portugal you know better. This is where millions of tourists – including 95% of all Portuguese families – flock every year seeking the three Ss: sun, sea, and sand. Despite the summer crowds, the weather is fantastic and the beaches are renowned worldwide, specially around Lagos, Tavira and Portimão.
To get you started, check out my selection of the hotels with WiFi, breakfast and the best reviews in the region.
42

Portuguese know how to keep themselves going.

I've already mentioned wine, but the full Portuguese alcohol experience requires for you to try the alluring diversity of spirits and liquors. The most popular is probably ginjinha (cherry liquor) from Óbidos, but there many other flavours up to taste like moscatel (made from a special kind of wine) and my favorite, licor de amêndoa amarga (liquor made from bitter almonds).
43

Portugal's birthplace.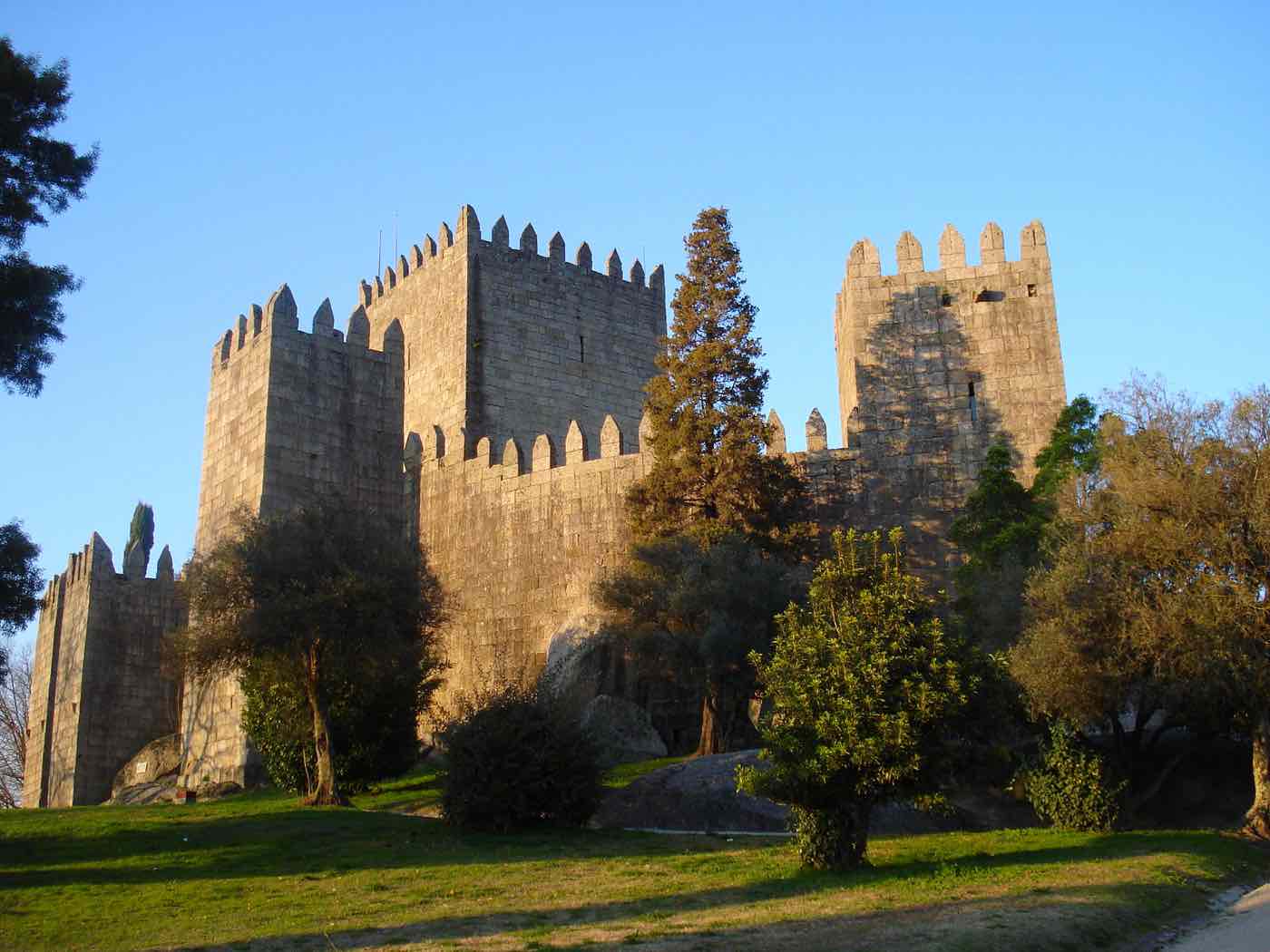 Back to medieval times.
While sun seekers and beach bums may feel more attracted to the south and islands, for me Guimarães stands out more and more like one of the most underrated cities to visit in the whole country.
Nicknamed Portugal's birthplace, due to the fact it was there D. Afonso Henriques – the first King of Portugal – fought his own mother (!) for the independence of the country. Drenched in rich history, with a well-preserved medieval town center, and with a fabulous-looking castle, Guimarães is a nice 1-day stop to your trip or easily doable on a day trip from Porto.
44

Venture out to the off the beaten track.

One might argue Lisbon and Porto have now fallen into every possible gentrification traps, just like Venice, Barcelona or Amsterdam. Whether you agree or not, there is a lot more to uncover in Portugal so consider adding some more unusual stops to your Portugal itinerary!

Venture out to the interior packed with villages in peace with the surrounding nature. Explore a whole different country without souvenir shops, Airbnbs every other door, or hipster brunch spots. But with still the same beautiful Portugal at heart.
Some off the beaten track places in Portugal
Gerês National Park
Aveiro
Serra da Estrela National Park
Évora
Aldeias de Xisto
45

The oldest University in Europe is here.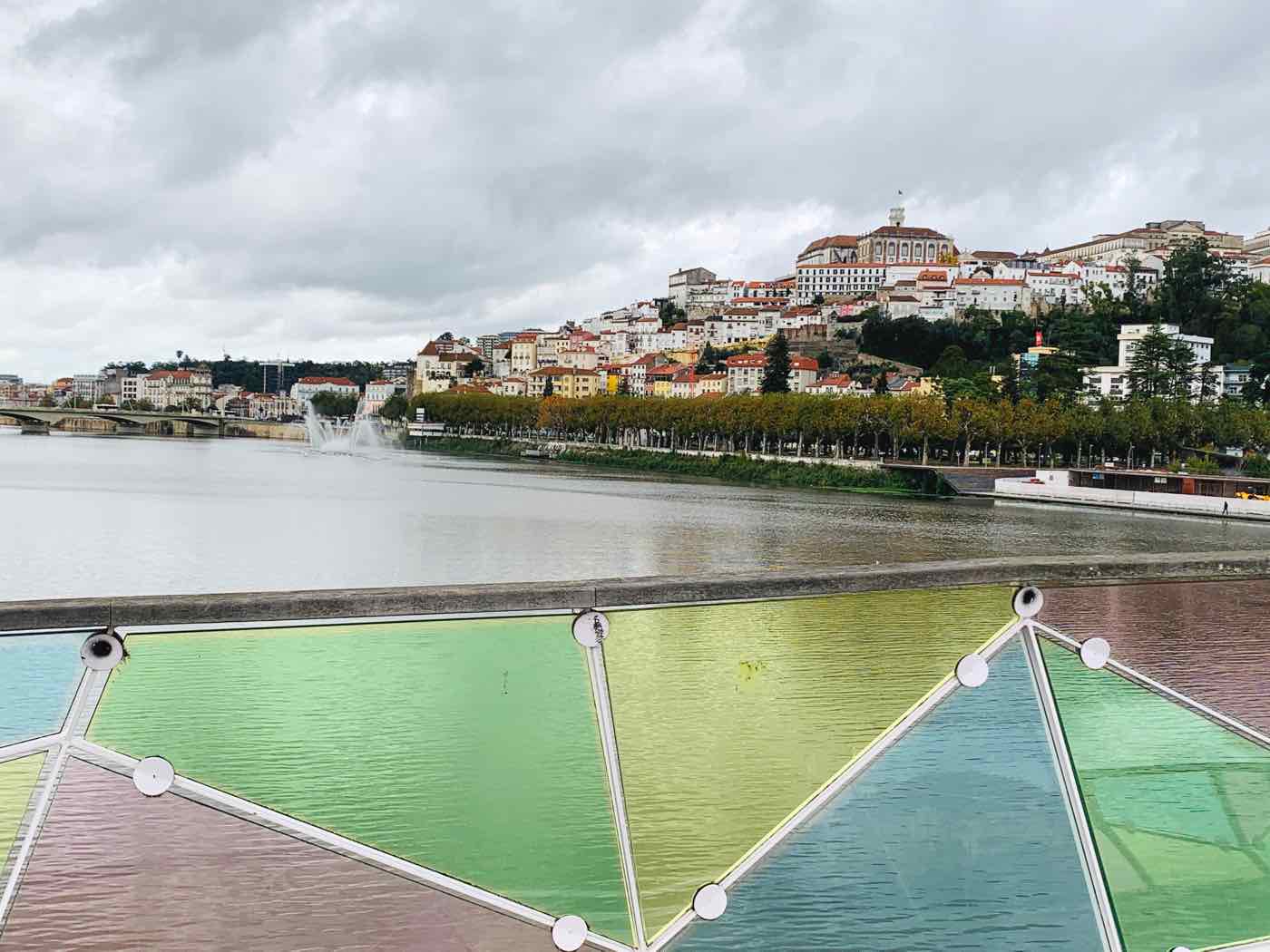 Overshadowed by Porto up north and Lisbon on the south, Coimbra is absent from many first-timers' itineraries. But there's plenty to keep you busy for at least a full day. A medieval city center, churches and cathedrals, the gorgeous Mondego river, and the oldest university in Europe (and one of the oldest in the world). No wonder this was Portugal's capital for roughly a century.
46

Madeira is a all-year round destination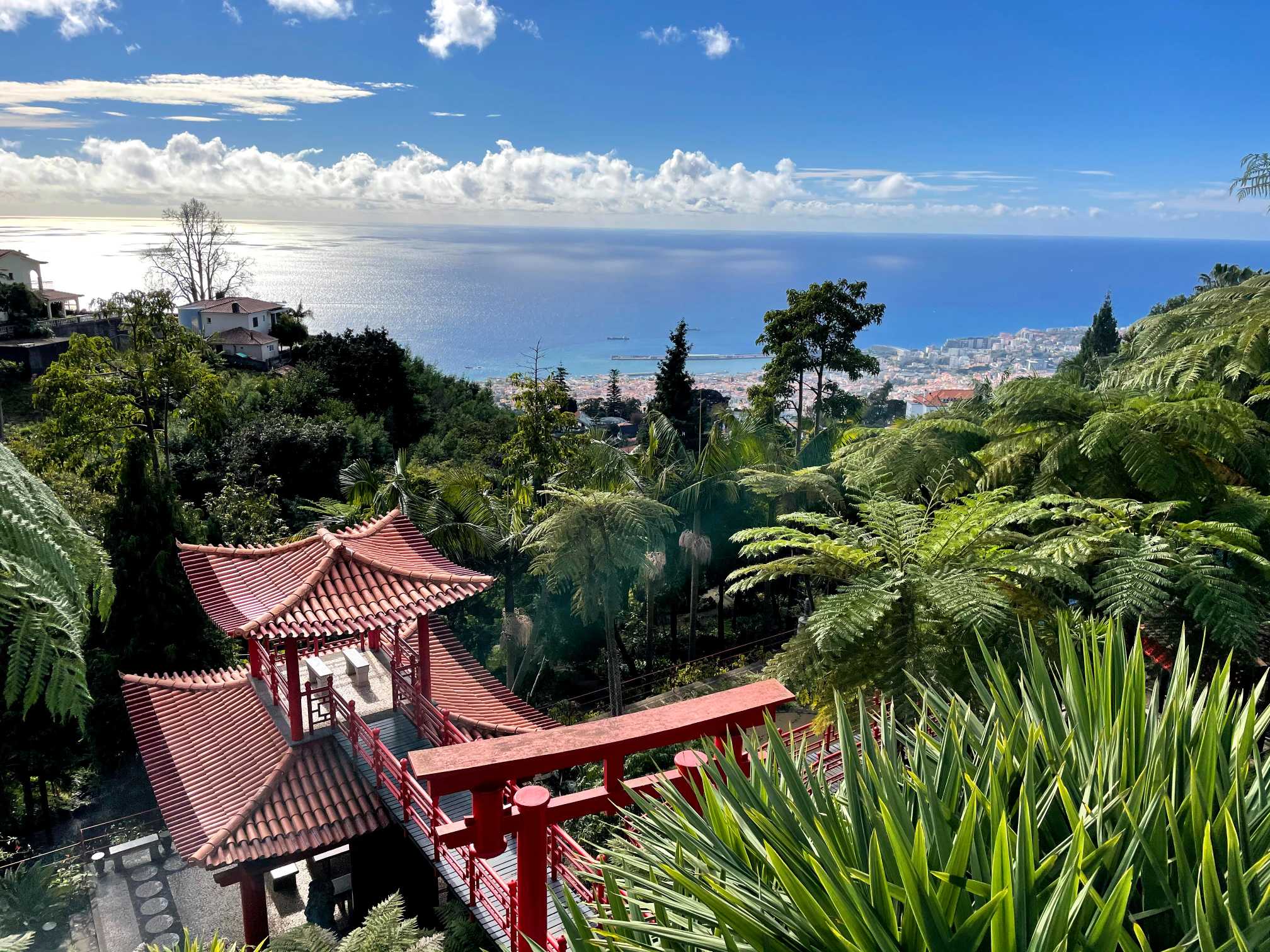 Known as the Pearl of the Alantic, the island of Madeira truly looks like a whimsical garden. Madeira is tropical, wild and has some of the most dramatic landscapes I've seen, but it's all packaged with a mild weather throughout the entire year.
In Madeira, spring makes all the flowers in full bloom, summer is a great time for a swim in the ocean, Fall is perfect time to hit the levada trails and Winter is the time to escape the cold and enjoy the fantastic New Year Firework show in Funchal.
47

You'll learn what saudade is.

After you've been to Portugal, something will grow on you. You'll start missing the country and its people, weather and culture. Suddenly, a wave of nostalgia wins you over. Congrats, now you know what every Portuguese person feels when they're away from home: saudade!
PORTUGAL MINI TRAVEL GUIDE
How to get to Portugal
The best way is by air. Lisbon and Porto are very well served by airline connections from all over Europe and also from the U.S., South America and Africa.
If you're coming from the United States, take a look at Azores Getaways. They have great flight + hotel + transfers deals for Lisbon, Azores, Madeira and Porto. :

If you're not into travel packages or you're not coming from the US, I recommend Skyscanner or the Google Flights to find the cheapest flight prices and my pre-selection of hotels below.
Where to stay in Portugal
To make your life easier, start your search with my pre-selection of the best hostels/hotels/guesthouses/villas for each of these amazing spots:
These include only accommodations with great-to-excellent rating and a good free WiFi . You can't go wrong with these!
Best time to go to Portugal
While summers are long in Portugal and you can expect good weather anywhere between May and October, make sure you avoid August. Unless you have a thing for packed beaches!
Top places to visit
Personally, I always recommend Porto, Lisbon and Alentejo's coast. If you are able to go to these three places, you'll get a pretty great idea of what Portugal really is. They're all memorable in different ways. Ideally, with a bit more time and money, hop on a flight to Azores for a few days for a true nature therapy.
What you MUST do
Eat a pastel de nata. Drink wine. Get some vitamin D in your skin. It does not sound like a hard life, does it? Relax, you're in Portugal!
So, did I convince you visiting Portugal is a reeeaaaally good idea?

If not, here's this Portuguese water dog to make up your mind.