What you need to know before visiting Douro Valley in Northern Portugal. This will help plan your trip to a beautiful world of terraced vineyards and brilliant wine to go with delicious food. Cheers!
Located just 100km (62 miles) away from beautiful Porto, Douro Valley is a region in Northern Portugal known for its terraced vineyards and dramatic landscapes overlooking the Douro river.
Stretching from 150km, from Mesão Frio (on the West) to Freixo de Espada à Cinta (close to Spain), Douro is a UNESCO World Heritage Site and is the world's oldest demarcated wine region. No wonder this is the place to relax, indulge on good food and… well, enjoy life!
Map to Douro Valley
To help you get around and plan your trip, I've created this Douro Valley map with all I've mentioned on this article: my favorite viewpoints, wine estates, restaurants and other places worth to visit.
Tips to Douro Valley, Portugal
1

You can sleep at a wine estate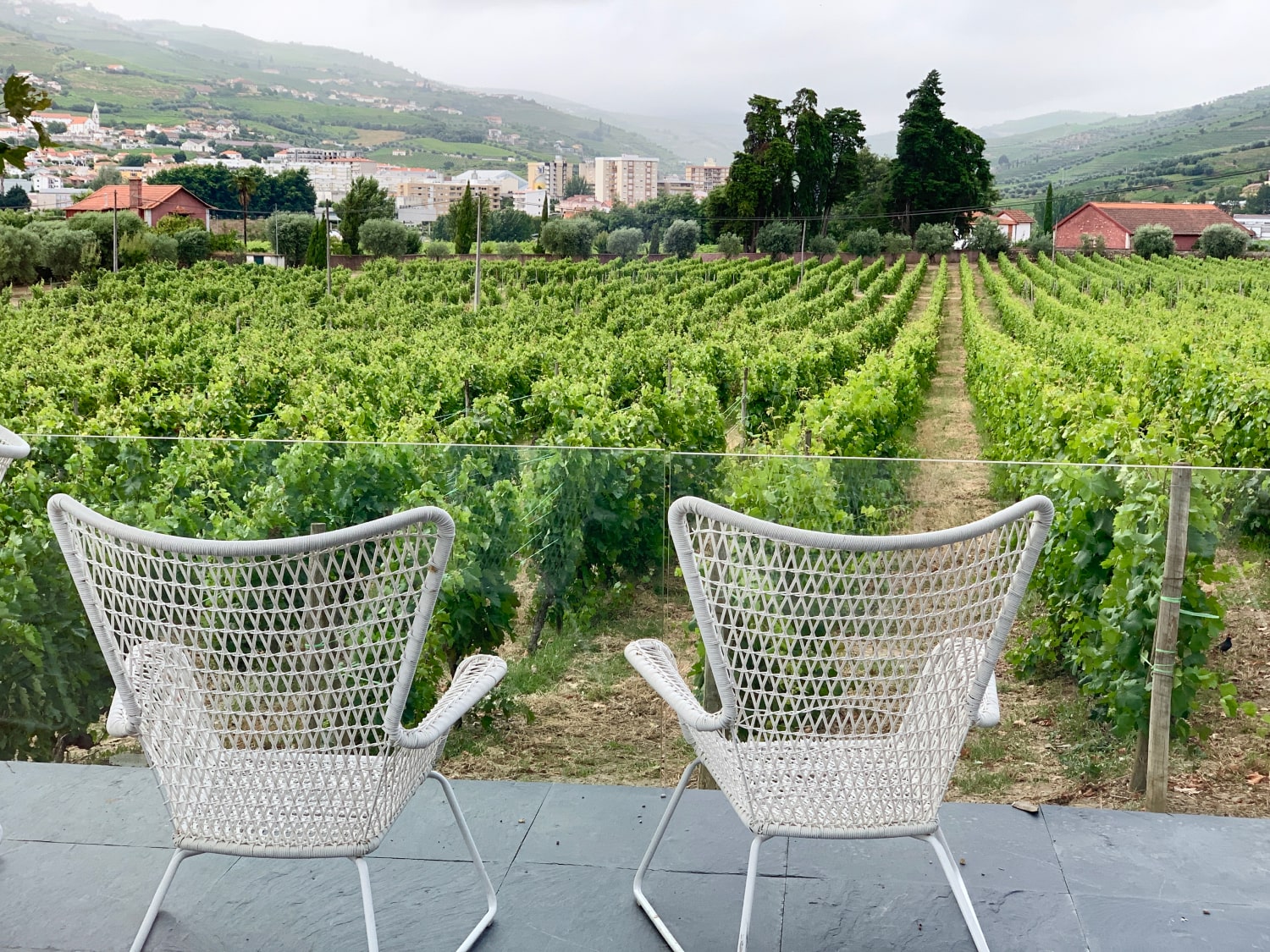 Locally known as Quinta, there are dozens of these rustic country estates in Douro, each responsible for many hectares of vineyards. Many of the Quintas in Douro have been around for more than 100 years (!) and apart from producing top-notch wine, have recently pivoted to become unique places to stay for tourists.
In fact, there's something beautiful about staying in a country state and literally sleeping surrounded by vineyards. I stayed at Quinta da Pacheca in Régua, where you can even sleep inside a wine barrel!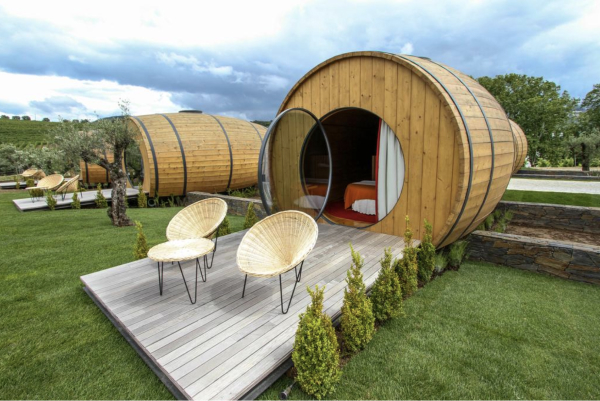 Clean, professional and gorgeous! You'll literally sleep surrounded by vineyards.
2

Book a wine tasting tour ahead

Even if you don't stay at one, you can pick your favorite Quinta and sign up for a wine tour through its vineyards and grounds. You'll learn more about the production process and why this entire region is so unique in the world. Apart from all the learnings, you'll get to taste 2-4 wines. They do accept walk-ins, but it's wise to book ahead, especially in high season (June-October).



These are some of other popular Quintas in Douro offering wine tasting tours:
Quinta do Bomfim in Pinhão (specialized in Port wine)
Quinta da Roêda in Pinhão (specialized in Port wine)
Quinta do Vale Meão in Foz Côa (the largest wine estate in Douro)
Quinta do Pôpa in Adorigo (amazing views)
3

The views are breathtaking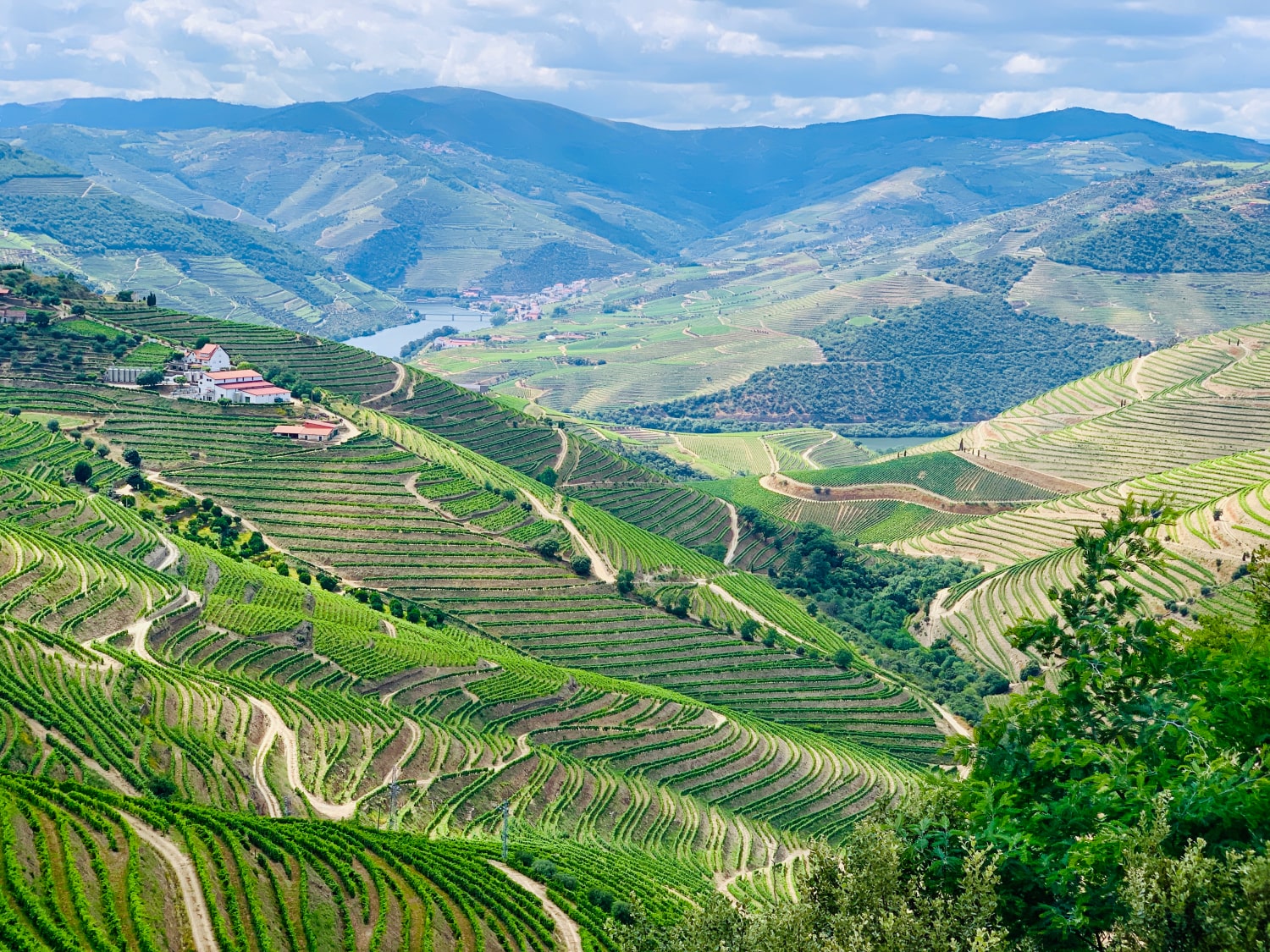 Portugal is a beautiful country with plenty of opportunities to take your breath away, but the terraced landscape of Douro are truly something special and make for great photo ops.
Not a wine lover? Worry not! You can spend a whole weekend just touring the most amazing viewpoints showcasing beautiful real-life paintings of mountains, vineyards, hills, villages and of course, the Douro river snaking in between.
Here are some of the most beautiful viewpoints in Douro Valley. Keep in mind some of these places involve quite steep, windy, and narrow roads.
Miradouro de Casal dos Loivos in Pinhão
Miradouro São Leonardo da Galafura in Régua
Miradouro São Salvador do Mundo in São João da Pesqueira
4

Drive along EN 222

It's a bit odd to include a road in this list. Well, there's a reason for that. Estrada Nacional 222 (National Highway 222) was considered in 2015 the best road to drive in the world by Avis, in a complex ranking that included curves, views, medium acceleration, etc. But I'm sure the views, alongside the Douro, were the winning factor. Drive along the section between Régua and Pinhão to know what I mean!

If I think renting a car is the best way to explore all the best bits of Douro, this is one not to be missed.
5

The largest open air Palaeolithic rock art site in the world is here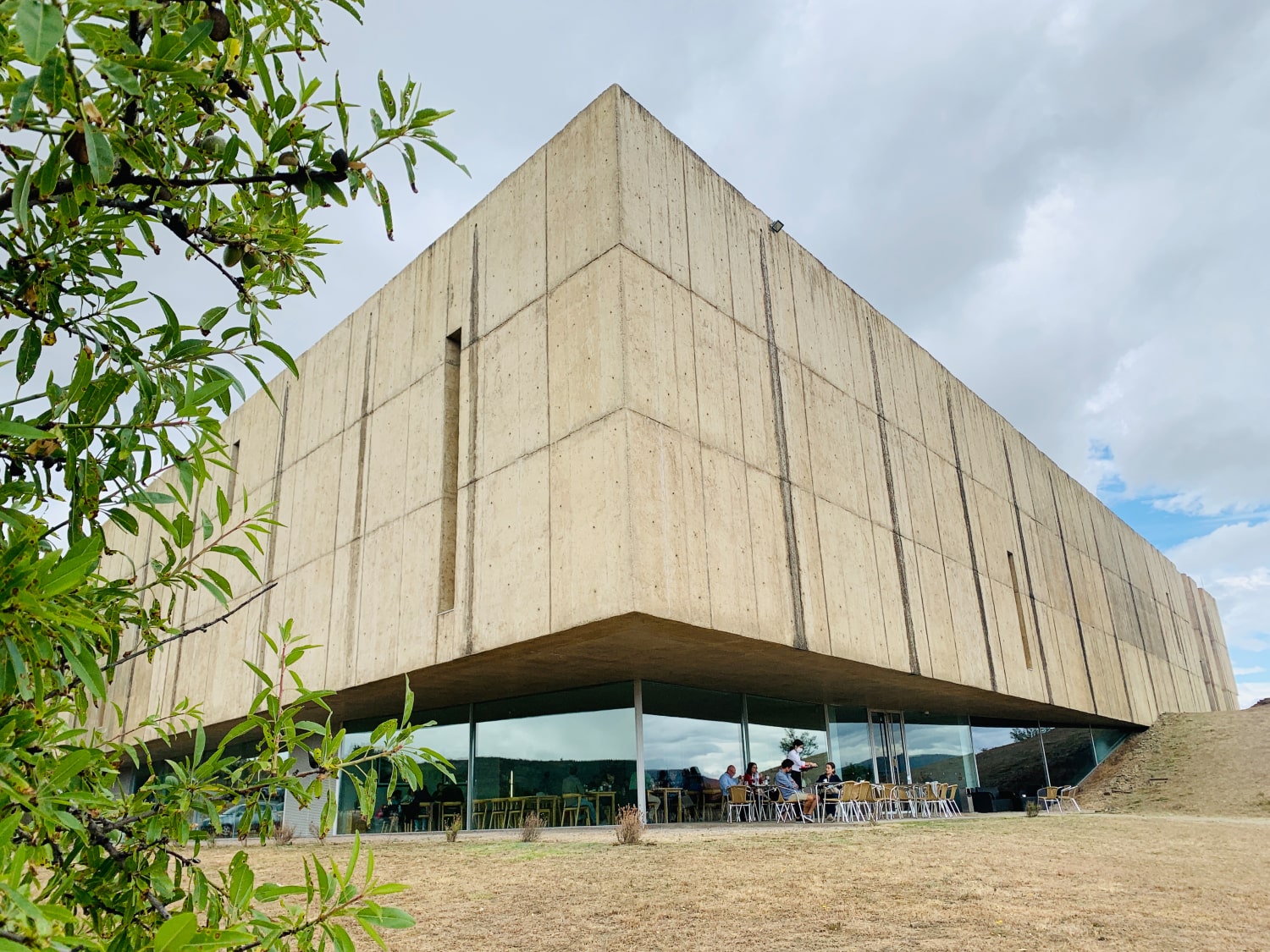 Our ancestors chose Foz Côa as an art gallery, between 10,000 and 25,000 years ago. Visit the futuristic Museu do Côa, set on a hilltop with killer views over the Douro and Côa rivers, to learn more about our own history and to see the evolution in aesthestics and overall concept.
However, the real museum is at the rocks themselves at the Côa Valley Archaeological Park. To understand anything you're looking at, I HIGHLY recommend booking a private guide! I went on a very informative yet fun tour with Sandra Naldinho (phone: +351 96 5476 372). She does day and night tours in the 3 sites where rock art was found: Penascova, Ribeira de Piscos, and Canada do Inferno.
Interestingly, the rock art in Foz Côa was discovered when works for a mega hydroelectrical dam were already under way. Completing it would mean an unvaluable prehistorical world heritage would be put underwater. Propelled by larger economical interests, the debate dominated the Portuguese society and media for years and the controversy only ended when UNESCO declared Foz Côa as a World Heritage Site in 1998. An happy ending!
6

Pick your place to stay wisely

Honestly, choosing a hotel in Douro Valley can be the difference between a meh trip and an experience of a lifetime. From luxurious 5-star wine resorts who – I'm sure – will happily provide Port wine to wash your feet to rustic guesthouses hosted by a lovely Portuguese grandma, there's an option for everyone.

If you're not renting a car, aim for town centers with the best tourism infrastructure like Régua or Pinhão. Apart from the best restaurants and tour options, you'll be able to explore around by boat or train.

If you get your own wheels, venture out to more remote areas with (even more) breathtaking views.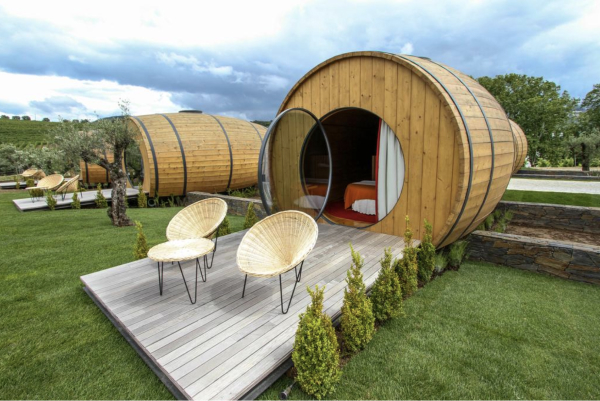 Clean, professional and gorgeous! You'll literally sleep surrounded by vineyards.
7

You can help in the harvest season

Wine aficionados, rejoy! It's during the harvest season (September-October) that the Douro Valley really comes alive.

If you're looking to a once-in-the-lifetime experience, you can help in the production of Douro's main export, Port Wine, by crushing grapes just like it's been done for centuries: with your own feet! As bonkers as it may sound, the finest ports are made by humans stomping skins, pulp, and juice of grapes while singing traditional songs.

Any Quinta can arrange a slot for you – some may even pay for your effort.
8

Don't overlook the villages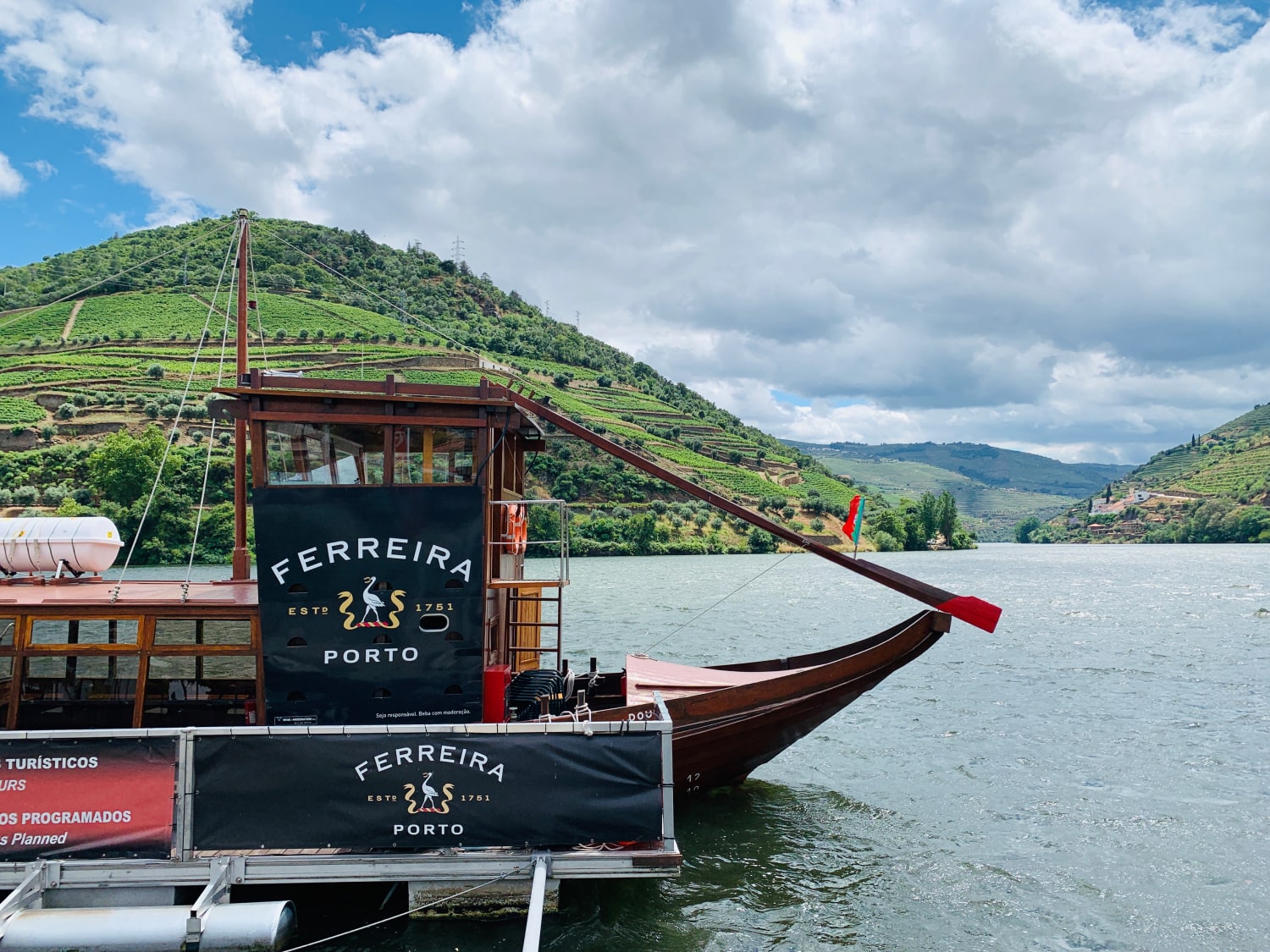 It's time to mention that Douro is not all about views or vineyards! It also has a wonderful collection of cute villages and towns. My favorite? Pinhão. Located 120 kilometers from the city of Porto, many consider Pinhão to be the heart of Douro Valley and I have to agree. It has that sleepy vibe perfect to unwind. Don't miss Pinhão Train Station, one of the most iconic train stations in Portugal for its collection of azulejos (tiles)
.
Another worthy detours are Lamego – Nossa Senhora dos Remédios sanctuary is a joy to behold – and São João da Pesqueira, with lovely views all around and the smaller Provesende and Ucanha.
9

You don't need a car to get around

While a car gives extra freedom and ability to reach remote areas, taking the train is an experience in itself. The line snakes around the Douro region and for a big part of the journey it goes right at the rivershore-level, in places not even a car can reach.

There are several train options, from the CP regional train between Porto (Campanhã) that is headed to Pocinho (tickets around €8) to The Presidential, a special edition train with prices starting at a whopping €750/person. When heading on the Porto-Douro direction, try to get a window seat on the right side of the train for the best views.
 

 

View this post on Instagram

 
10

Hit the trails

I'm not going to lie – I do love wine, but hiking was the main reason that got me excited about Douro Valley. With the Douro river as background, hiking is a great way explore the best landscapes this region of Portugal has to offer.

There are a few marked hiking trails in this region plus some shorter ones, provided by the wine estates themselves. Generally, you don't need a tour guide as the trails are well sinalized and quintas have a leaflet with a basic map. Here are a couple of hiking trails you can do in Douro:
Rota do Vinho do Porto: Circular, 8km, starts at the little village of Samodães (Wikiloc)
Trilho de São Cristóvão do Douro: Linear, 4km, starts at Provesende (Wikiloc)
⚠ Hiking in Douro
Temperatures can get
extreme
during summer months and there's hardly any shade in these hiking trails. Pay attention to the weather forecast and always take plenty of water with you.
11

It's the world's oldest wine region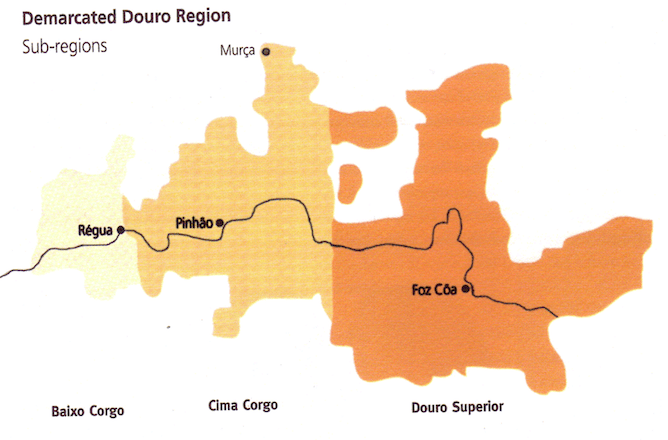 To protect the style of wine produced in Douro, regulations have been in place since 1756, making it the oldest wine region in the world. There are three different regions in DOC Douro, each producing different kinds of Port and table wines (tinto, verde and branco: red, green and white wines).
Baixo Corgo, the westernmost region until Régua, receives the most rainfall and produces a lighter type of wine.
Cima Corgo, the largest in size and wine production, where the region's best Ports come from
Douro Superior, the hottest and driest of them all produces some top-notch red wines
12

Plan for 2-3 days

So, there are numerous day trips from Porto to Douro, including cruise tours. It's perfectly doable and worry-free since you don't have to worry about where to go, where to park, etc. That said, you'll probably see less than 20% of what Douro has to offer. Not to mention these tours tend to be packed if you're going in Summer!

If you're a wine lover or are looking to relax and escape from the city life for a bit, in my opinion it's worth to spend 2-3 days exploring Douro Valley. Perhaps even start (or end) your Portugal road trip here!

This will give you flexibility to visit wine estates, do some hikes, visit the pre-historic open-air museum of Foz Côa, kayak or cycle tours if you're into physical activity, or simply tour some viewpoints. The landscape varies a lot between the eastern and western region of Douro too.
13

Adjust to the micro-climate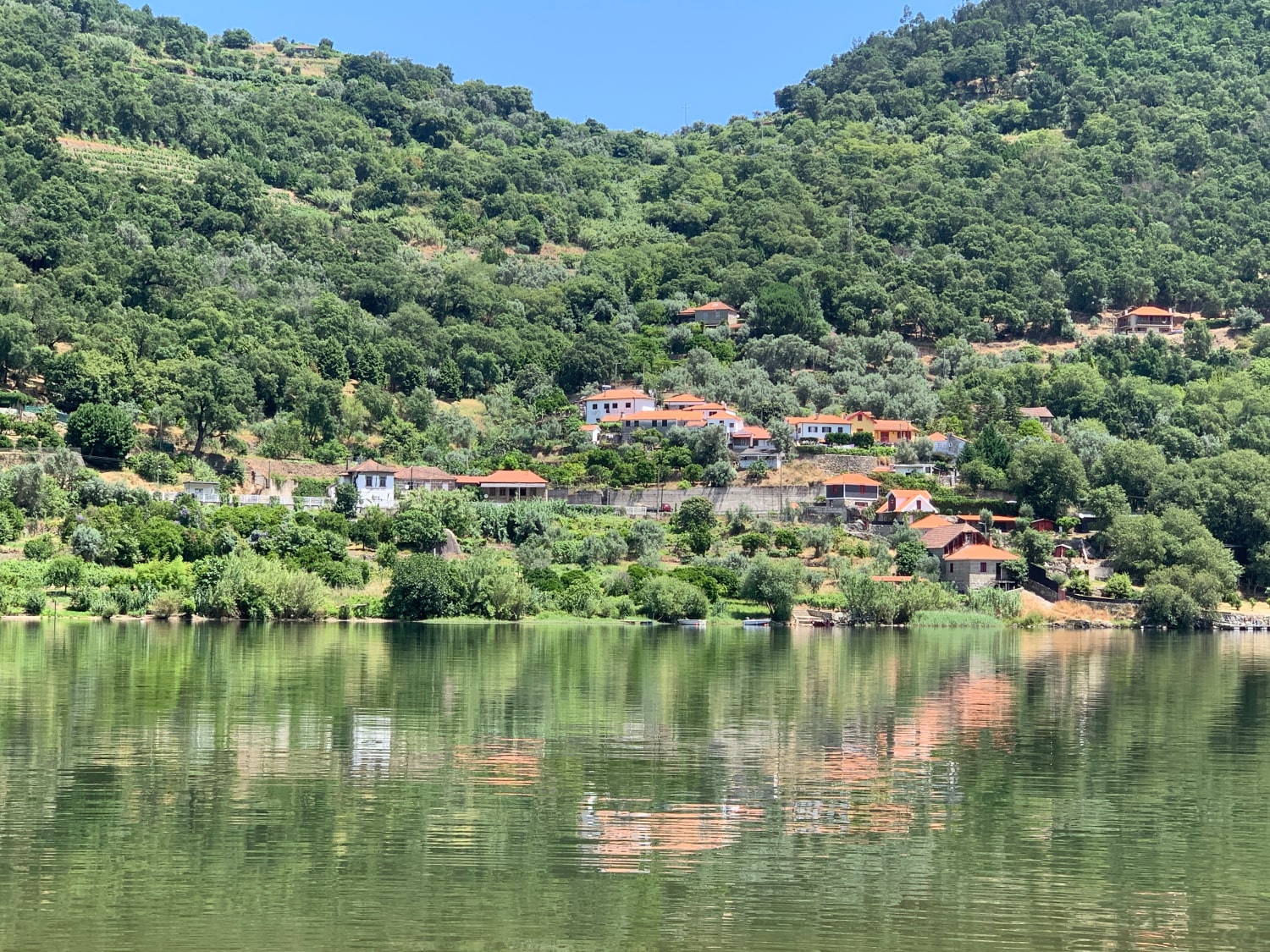 If you're coming to Douro in winter time (November-March), you're likely find a sadder landscape than you're expecting. The ribbons of green and lush vines usually only happen after April. On the other hand, it's almond blossom season and this is a great time to visit the eastern region of Douro, including Foz Côa.
The micro climate in this wine region means average temperatures are extremely high during Summer. July and August have several days with 35ºC (95ºF) or hotter! If you're looking to hike and walk around a lot, this is not the best time.
Based on climate, the best time to visit Douro would be Spring (late March-May) or in Fall (September-late October). Keep in mind though that the harvest season in September-October brings a lot of visitors to Douro and finding a place to stay and eat can be extra challenging.
What did you do in Douro Valley? Which other tips for would you add?