After almost 10 years living in Lisbon, and coming back regularly I'm still constantly surprised by new things this city has to offer. I've compiled some of the best things to do in Lisbon, Portugal. 
Lisbon has got it all. A rich history, mild weather all-year round, top-notch beaches less than a hour away, and a superb food scene, it's no wonder that Lisbon became one of the most popular European capitals to travel.
Despite being trendy and gentrified in some areas, it still manages to ooze charm and charisma, and offer hidden gems yet to be fully discovered.
Come with me – let's explore the best things to do in Lisbon!
⚠ Overtourism in Lisbon
Lisbon has a LOT of tourists right now, and I'm afraid we have reached the amusement park level and is suffering the consequences of massive tourism and gentrification. For more chances to discover the "local" and "authentic" Lisbon, come outside the summer months (June, July, August) and avoid staying in AirBnB-packed areas like Alfama.
1

Eat the one and only Pastel de Nata

I'm hungry, let's start with food. Pastéis de nata are also known as portuguese custard tarts. In case you haven't try them, you don't know what you've been missing all your life.
They taste as delicious as they look and are available in virtually EVERYWHERE in Lisbon. Together with a bica, a portuguese espresso, is the favorite snack for Lisboners.
🥘 Best places to eat pastéis de nata in Lisbon
The original ones are made in Pastéis de Belém factory, in Belém district. This place is often packed, particularly on weekends. Interestingly enough, they never won the annual award for the best Pastel de Nata in Lisbon (yes, this is actually a real prize!).
My favorites are from Fábrica da Nata and from Manteigaria, in Largo de Camões and at Time Out Mercado da Ribeira in Cais do Sodré. Warning: if they come fresh out of the oven, it's tempting to eat more than one.
2

Awe at Jerónimos Monastery (Mosteiro dos Jerónimos)

Jerónimos Monastery was built as a glorious ode to the rich Portuguese era of Discoveries in Asia, Africa, and South America in the 15th century. The architectural style of the building, Manueline, represents the fusion of these cultures, represented in details in doors, spires, towers, and columns.

A UNESCO World Heritage Site, the building is truly magnificent, both from the outside and the inside. Make sure you spend some time inside exploring the chapel and the indoor patios.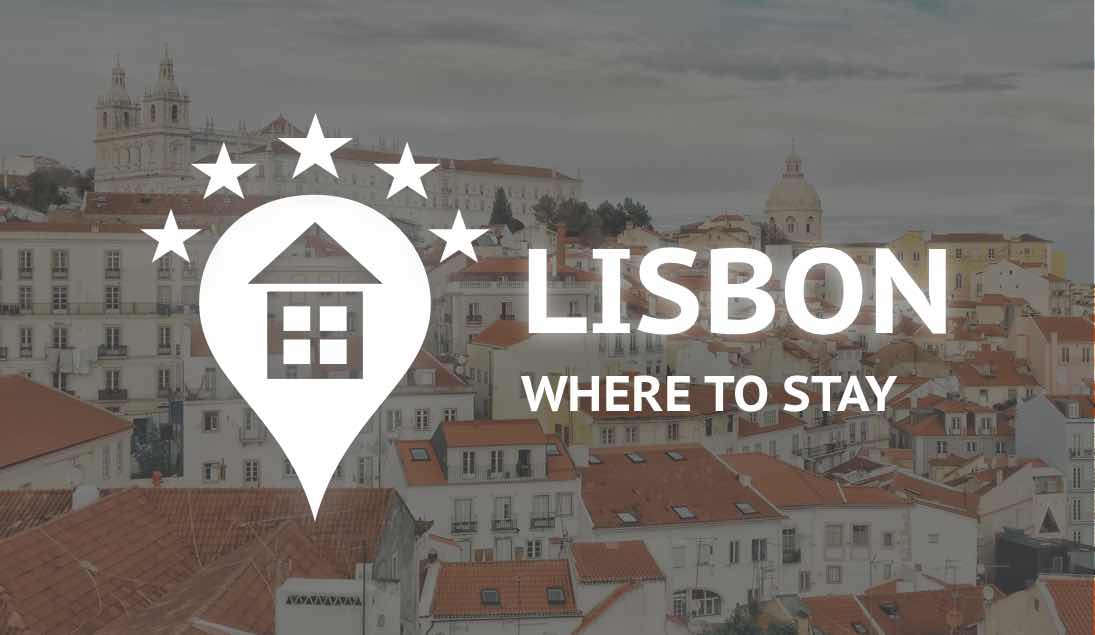 Top hotels in Lisbon
I've made the hard work for you.
This is a pre-filtered list of hotels in the best areas to stay in Lisbon.
3

All aboard the funiculars!


To overcome the many hills of Lisbon, funicular railways were developed to transport people from downtown (Baixa) to the neighborhoods above.
Now, I'm not going to lie: these are very touristy attractions – the vehicles will likely be packed. That said, it's still a joy to ride some these tracks uphill aboard 19th century funiculars.
🚋 Funiculars in Lisbon
Ascensor do Lavra, the oldest one
Elevador de Santa Justa, the touristy one
Elevador da Glória, the most used one
Elevador da Bica , the most picturesque
4

Mercado da Ribeira

I love markets, anywhere. And I love even more what TimeOut (yes, the magazine!) did when refurbishing the old market of Mercado da Ribeira, right in Cais do Sodré.

On one side, you'll find the traditional stalls with some of the best local fruits and vegetables, On the other side though, they turned into a massive food court with modern and quirky restaurants. You can get anything from fresh Atlantic oysters to Portuguese wines, from codfish stalls to hipster hamburgeries. Oh, and often it doubles as a venue for concerts, workshops, and other events.
5

Explore the streets of Alfama


Even though these days, modern Airbnbs have taken the place of old traditional houses and tourists replaced many of its lifelong inhabitants, exploring Alfama is still a peek into the old essence of Lisbon.
Get wonderfully lost in the tiny cobble-stoned streets and find surprises at every corner: little shops, restaurants, squares, and viewpoints with beaming views. Portas do Sol is a fantastic place to grab a beer and watch the world go by.
⚠ Overtourism in Lisbon
Right before the pandemic, Lisbon was suffering the consequences of massive tourism and gentrification. For more chances to discover the "local" and "authentic" Lisbon, come outside the summer months (July, August) and avoid staying in AirBnB-packed areas like Alfama.
6

Give a chance to the modern Lisbon

The Universal Exhibition of 1998 (Expo'98) in Lisbon encompassed a major urban redevelopment project in all the eastern end of the city's waterfront. When it was over, a new urban district named Parque das Nações (Park of Nations) was born.
A walk among this area gives you a dramatically different perspective from the rest of the city. Parque das Nações stands out as an impressive open-air contemporary architecture portfolio. Two striking twin towers designed to look like giant sailboats (!), a ship-shaped mall, water gardens, a casino as well as the longest bridge in Europe – Ponte Vasco da Gama.
7

Live a fairytale in Sintra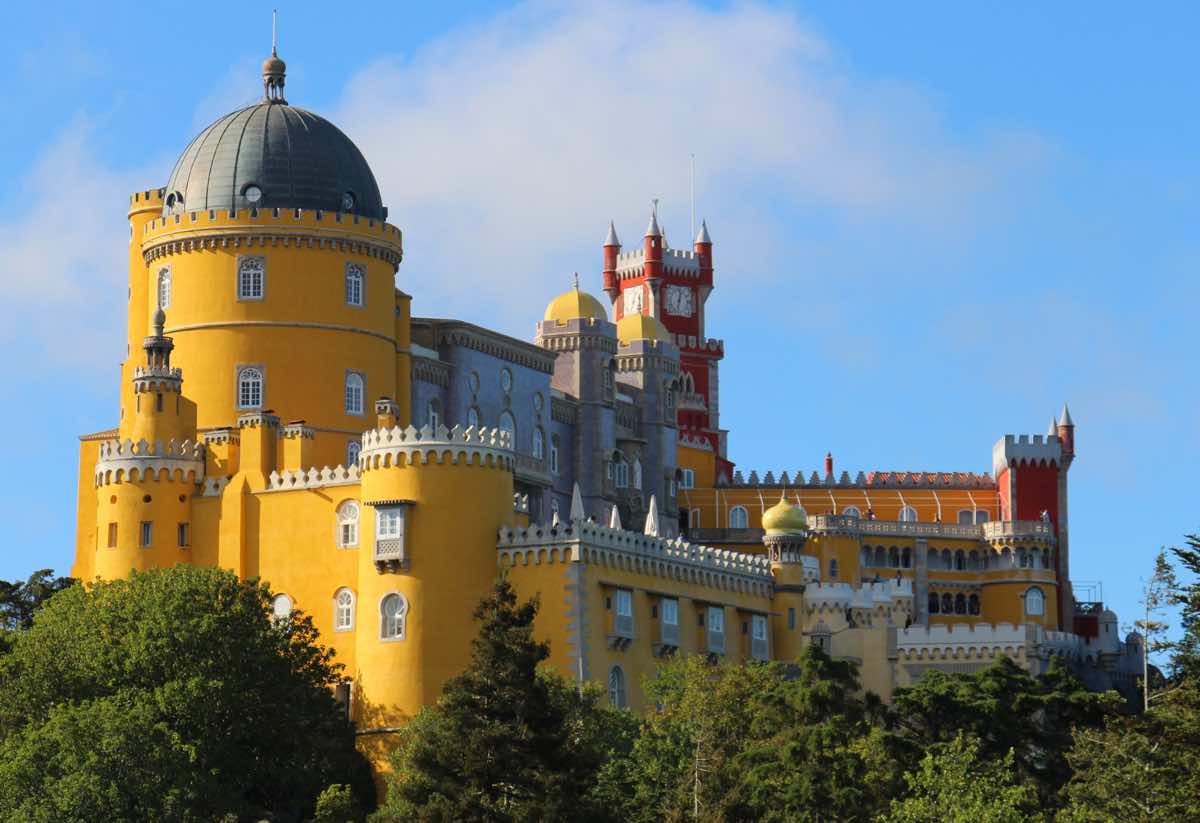 Little side note. If you are single, you have all the ingredients to find your life partner in Lisbon. With the warm weather, beautiful sun-kissed people and the great Portuguese wine, the odds are EVER in your favor.
But the fairytale I mean here is a place called Sintra, a village where imposing mansions and ancient palaces of former Portuguese kings live in harmony with exotic gardens and greenery. This is a UNESCO World Heritage Site for a reason and one of my favorite day trips from Lisbon.
🏰 What to visit in Sintra
Palácio da Pena– colorful palace brimming with over-the-top designs that seems to come straight out of a Disney movie. It is located on top of a hill and from up there, you can delight yourself with breathtaking views from all the Sintra-Cascais-Lisbon region.
Castelo dos Mouros– 8th century castle ruins (!) towering the mythical Mountains of the Moon and overseeing the entire village.
Sintra National Palace– historic house museum with a blend of Gothic, Manueline, Moorish, and Mudéjar architectural styles
Piriquita – traditional pastry shop, a must stop!

8

Miradouro de Nossa Senhora do Monte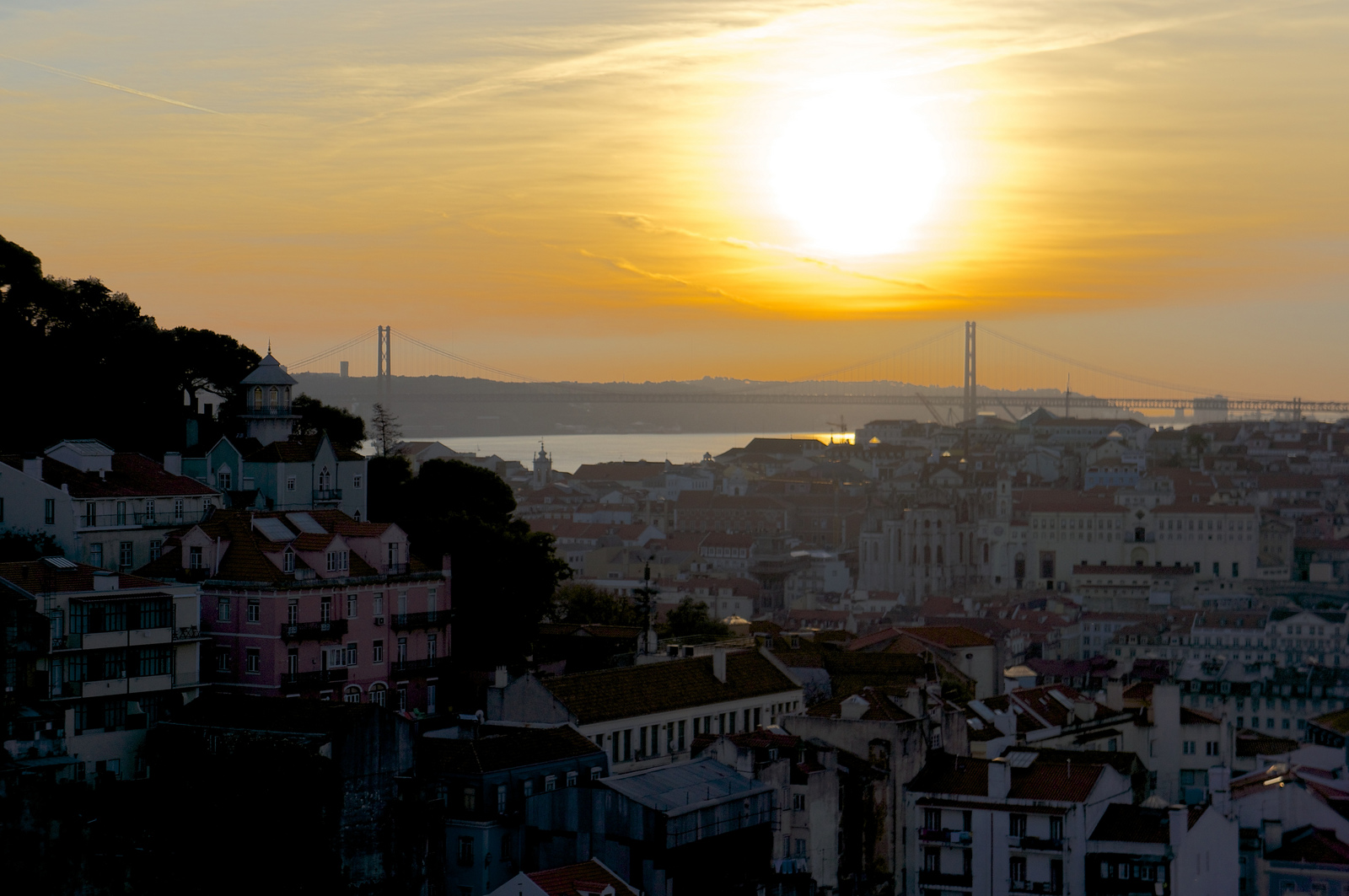 The one travel tip I always give for someone who comes to Lisbon for the first time is to visit as many miradouros (viewpoint) as you can. In recent years, the municipality has revamped many of them, building some cafés and terrazas that bring added value to the already beautiful setting.
Lisbon has dozens of beautiful miradouros. However, for the best panorama of the city, head to Miradouro de Nossa Senhora do Monte, in Graça district. It's a quite challenging walk uphill but it will be worth it.
9

Haggle at Feira da Ladra

Looking for the quirky, alternative side of Lisbon? Then pay a visit to Feira da Ladra. This open-air and vibrant bazaar has been going since the 12th century and has been a popular getaway for locals to find good deals in antiques, clothes, housewares, old vinyls, or other random stuff. These days, the flea market also caters to tourists with souvenirs, handmade tiles or cork items.

Feira da Ladra opens every Tuesdays and Saturdays in Campo de Santa Clara. While you're in this area, make sure you visit two majestic monuments located nearby: Panteão Nacional and Church of São Vicente de Fora.
10

Ribeira das Naus

Ribeira das Naus is a riverside strip connecting Comércio Square and Cais do Sodré, filled with meadows, kiosks, riverside stairs, all backed by pastel-colored government buildings. If Lisbon has a urban beach, this it!
It's a lovely area to bike, drink a beer, sunbathe, or read a book, particularly on a bright sunny day; in fact this is one of my absolute favorite places in the Portuguese capital. I think the reason I like it so much is because it encapsulates everything that's amazing about Lisbon: the river views, the buzz of both locals and visitors, and the chilled vibe. It's uber cool.
11

Taste the seafood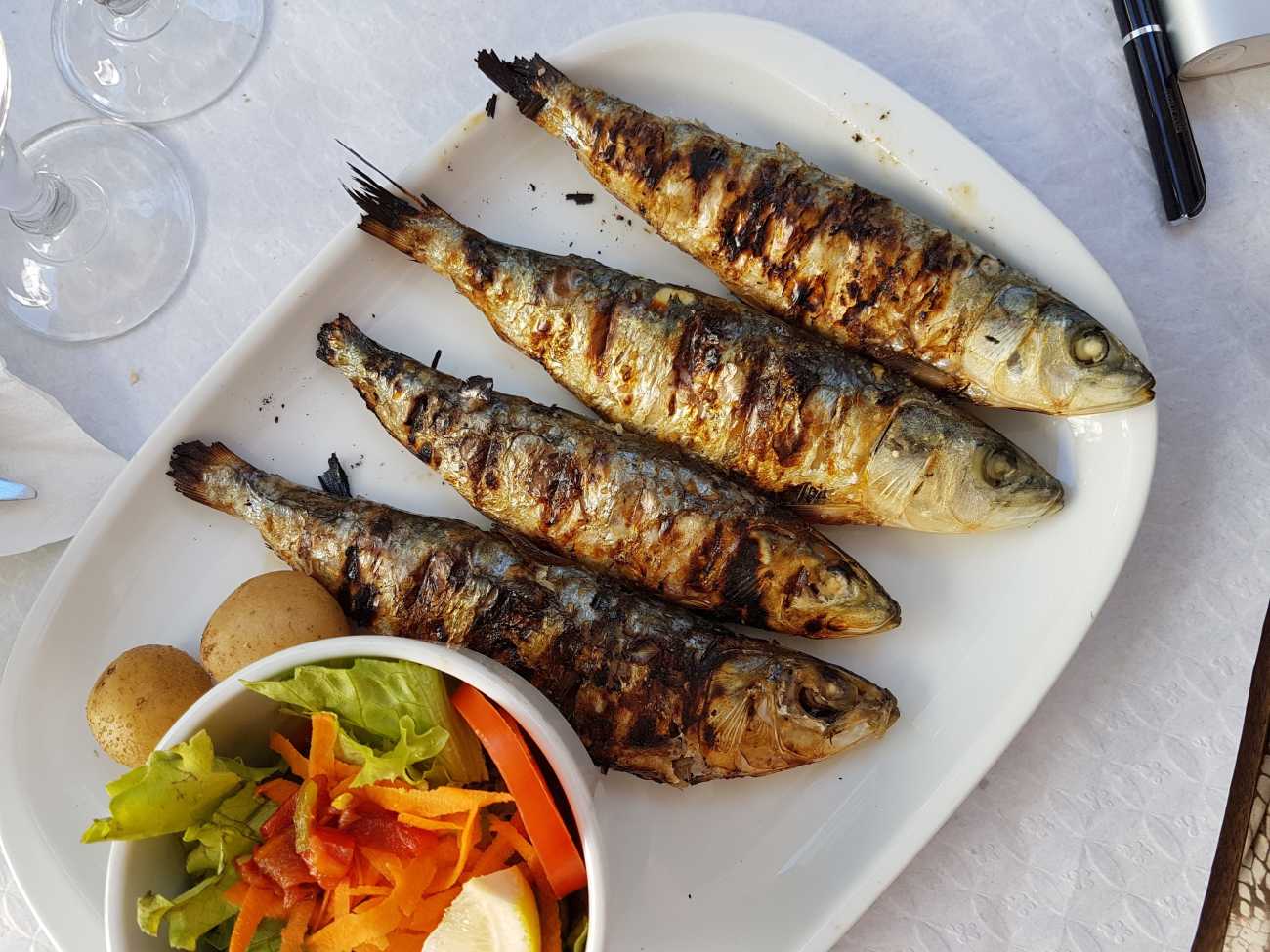 Finding affordable and fresh seafood is extremely difficult in Europe. Well, anywhere except in Portugal. For some reason, it's one of the reasons to visit Portugal.
Sharing the majority of its border with the Atlantic, is probably the seafood-friendliest country in Europe. Enough to say the symbol of the biggest festivities in Lisbon, Santos Populares, is a…. sardine.
Enter any typic Lisbon restaurant and ask for a grilled dourada (sea bream), robalo (sea bass), sardinha (sardine) or one of the thousands different specialties made with the king of the fishes in Portugal: bacalhau (codfish). You won't regret it!


12

Comércio Square (Praça do Comércio)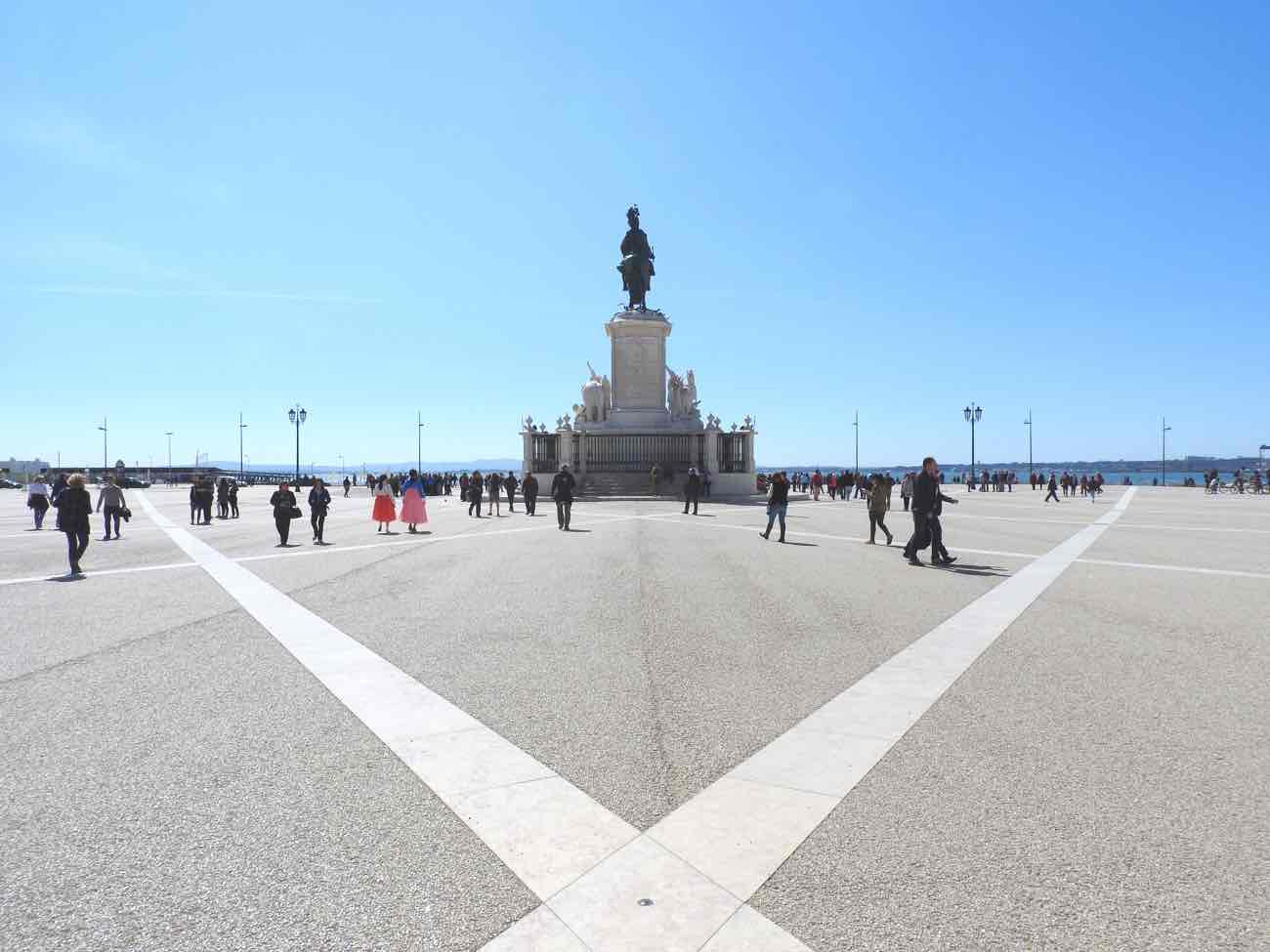 One of the largest plazas in Europe and definitely the most magnificent in Lisbon. It's surrounded by yellow Pombaline buildings on three of the sides, with the south facing one bordering the Tagus river. The plaza features fine restaurants – including Martinho da Arcada, the oldest in the city -, museums, and even a club!
It's literally translated as "Trade Square" because it was here that merchants and captains would trade their goods after returning from their long sea journeys. Adding to this, the Augusta Arch (go up there, it's stunning!) is there to represent a symbolic entrance to Lisbon.
13

Grab a bike!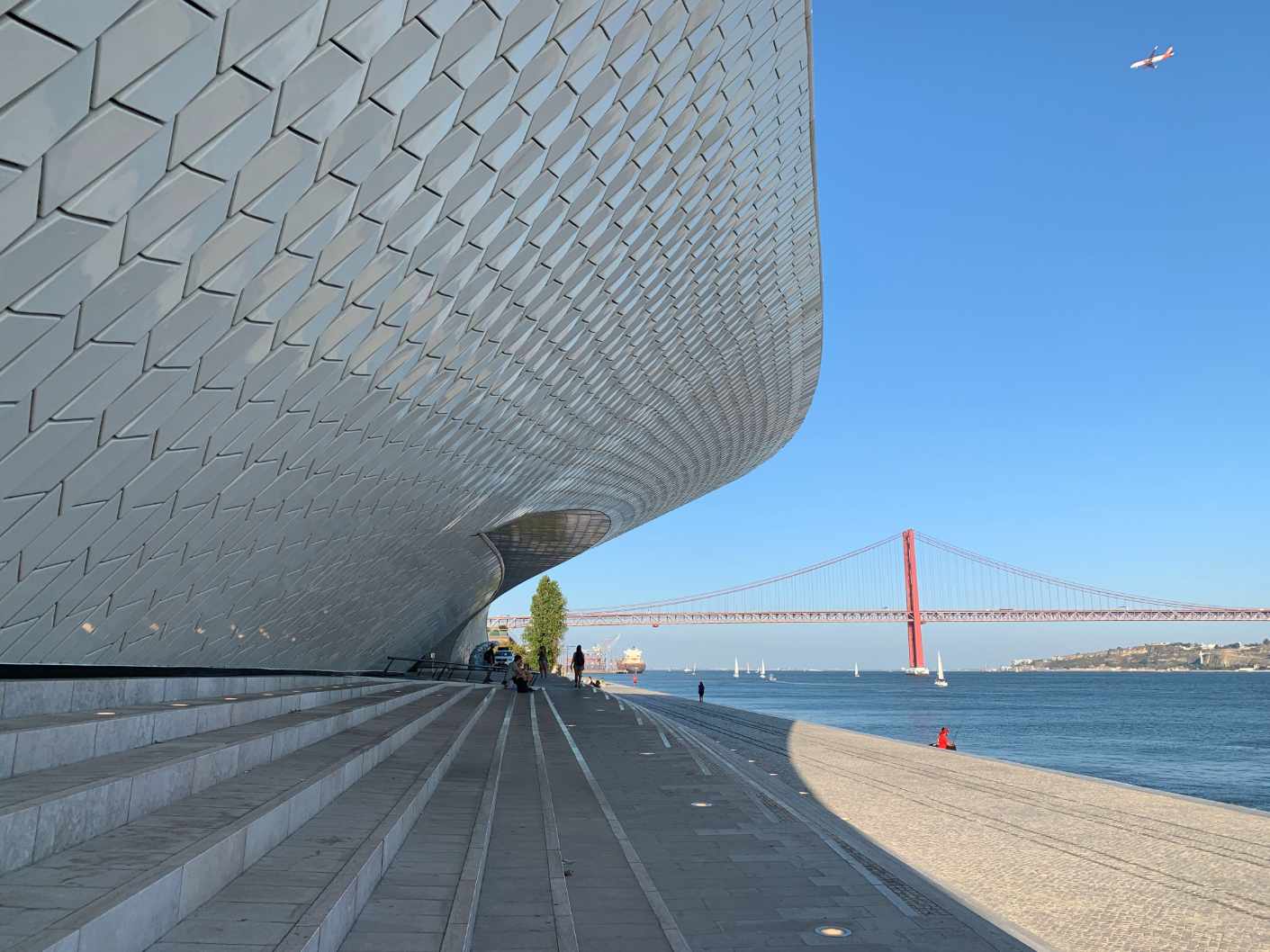 A few years ago, it would be a nightmare to cycle through the streets of Lisbon. However, since 2017 the city has invested a lot in its network of bike lanes as well as in a public bike sharing system, GIRA. These bicycles are available for both residents and visitors, with daily, weekly, monthly, and yearly passes.
One of the best ways of exploring Lisbon is to for a bike ride. From Baixa, it's possible to go all the way to Belém or Parque das Nações districts just by biking along the river.
14

Belém Tower (Torre de Belém)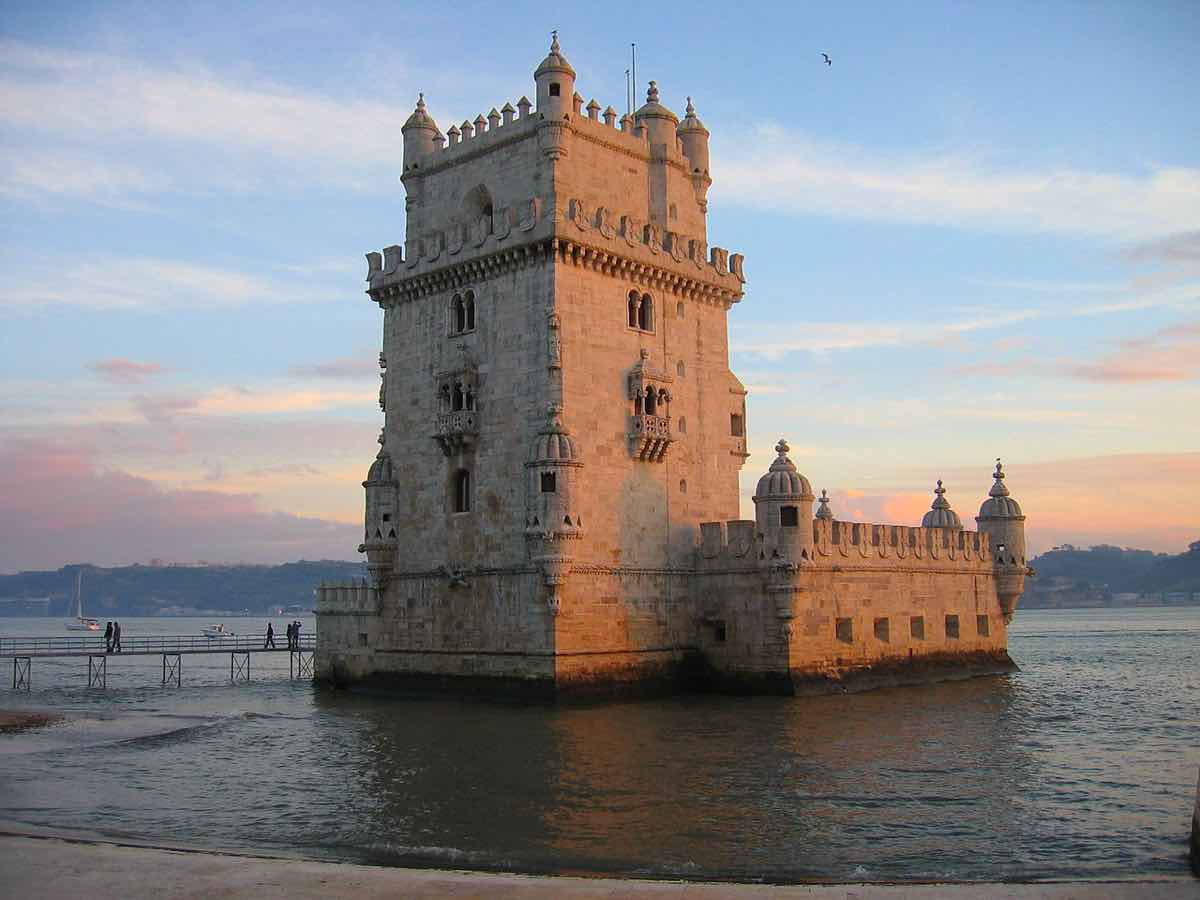 This is probably THE iconic monument of Lisbon, as it's in every postcard and brochure. So, it's kind of a mandatory stop!
In the edge of Belém district, Belém Tower (Torre de Belém), this magnificent defense tower located over the mouth of Tejo river since the 16th century. It also served as a reference point for the embarkation of Portuguese explorers in their journeys to Africa, South America, and Asia, as well as a ceremonial gateway on their safe return to Lisbon.
I'll be real here – I don't find the ticket to Belém Tower particularly worthwhile. However, it's such an icon of Portuguese heritage and culture and it oozes with so much symbolism that it becomes a powerful thing to see and visit.
15

Have fun in Bairro Alto and Bica

Bairro Alto and Bica are one of those picturesque neighborhoods in Lisbon, but they come with a plot twist.

At night, the numerous bars and restaurants open up and eclectic crowds rush to turn the neighborhoods into Lisbon's vibrant nightlife mecca. All year round, you hang out in the street chatting with your friends with a glass in your hand. Yeah, Lisbon is that easy-going.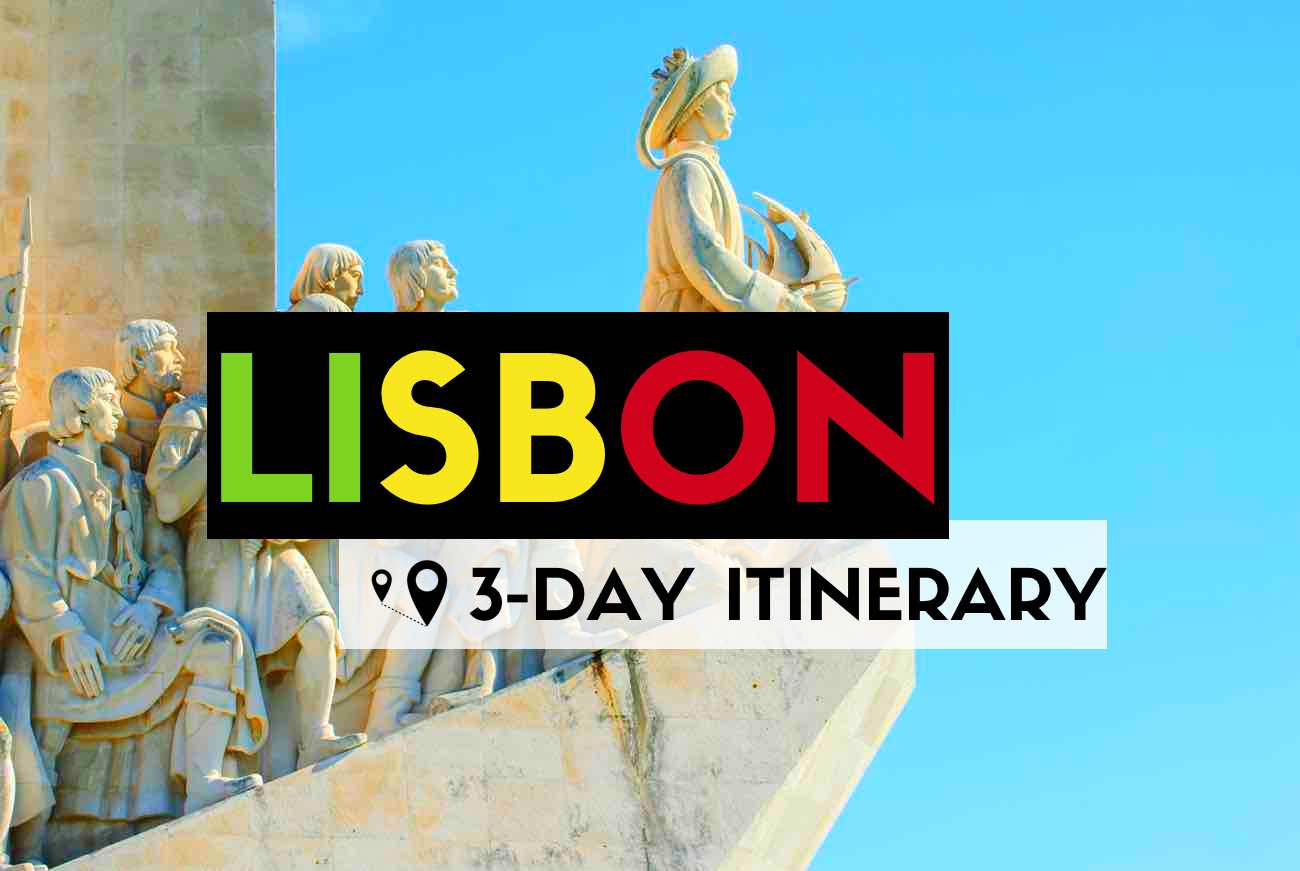 16

Visit the best aquarium in the world

In the modern setting of Parque das Nações, Oceanário stands out. It's the largest indoor aquarium in Europe that has been voted as #1 in the world by TripAdvisor Travelers' Choice. And trust me, this is not only a place for kids.
More than an architectural delight, floating in the river Tejo, it's the 15,000+ animals and plants that represent over 450 different species that will make you awe. I'm usually not a fan of enclosed animal spaces, but since the beginning Oceanário is strongly committed to ocean sustainability and whenever possible, work to release the animals back in the wild.
17

São Jorge Castle (Castelo de São Jorge)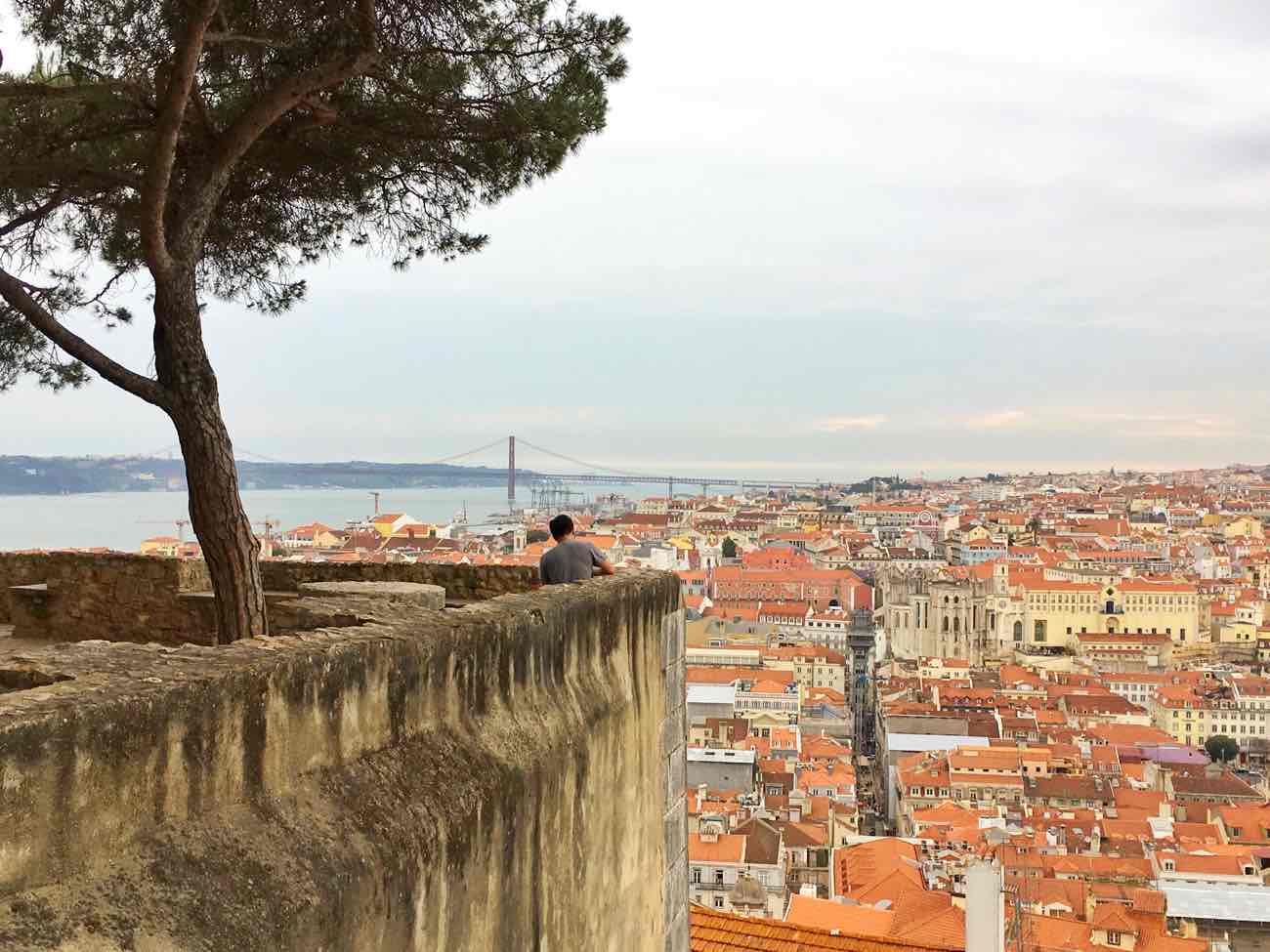 Originally built in the mid-11th century, during the Moorish period, São Jorge Castle has survived the centuries to become one of the mosc iconic landmarks of Lisbon.
Standing tall above Mouraria and crowning the highest hill of the city, the inner citadel is well worth a visit. Not only for the impressive walls and towers but mainly for the gorgeous open views over Lisbon and the river.
18

Chiado


Chiado neighborhood is one of the fanciest and most luxurious in Lisbon. It has inspired movies, books, songs, and the entire Portuguese culture for that matter.
Don't miss the statue of one of the most important Portuguese writers, Fernando Pessoa, next to the café A Brasileira, where he used to sit to write and seek inspiration for his work.
Nearby, head up to the Carmo Convent (Convento do Carmo), a real-life witness of the 1755 Earthquake that devastated the city. The roof has collapsed and was never rebuilt, but the stunning Gothic arches have remained, creating a haunting but beautiful sight.
19

Watch the sunset at Miradouro do Adamastor

Complete your visit to Chiado in a high! If you're already comfortable dealing with open-air crowds in these new normal times, head to Miradouro do Adamastor.

Located right above one of the main hills of Lisbon, this viewpoint stands out as one of the trendiest spots in Lisbon. Bohemian is the code word for a place full of street musicians, dancers, and tourists, all enjoying the view.

Come here during sunset, grab a beer or a glass of wine, and have a toast to your time in Lisbon.
20

Sip on ginjinha, the famous Lisbon liqueur

Portugal has been famed for wine for centuries, but in Lisbon there's another alcoholic drink that defines tradition. Lisboners love ginjinha – a delicious sour cheery liquor made with aguardente.

You can choose to drink yours com ela (with the berry) or sem ela (without) in the tiny and very traditional shop A Ginjinha.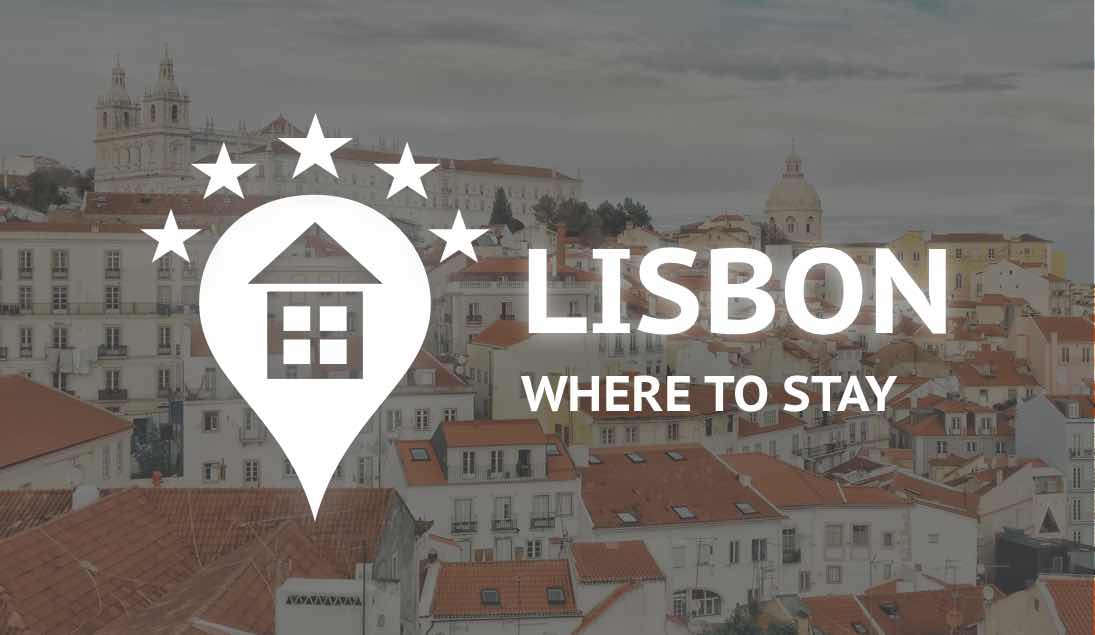 Top hotels in Lisbon
I've made the hard work for you.
This is a pre-filtered list of hotels in the best areas to stay in Lisbon.
21

Become a tile expert


How much do you know about tiles (azulejos)? No matter your answer, Lisbon is the place to know more.
With a background that goes back to the Moorish presence in the city, the intricate and often colorful patterns of tiles or azulejos are a visual identity mark of Portugal. From vibrant patterns to historical images, you may even see them covering entire building facades!
Visit the National Tile Museum (or MNAz, Museum Nacional do Azulejo) in Alfama to understand the uniqueness of Portuguese tilework, from the former Empire to today's date.
22

Rossio & Baixa Pombalina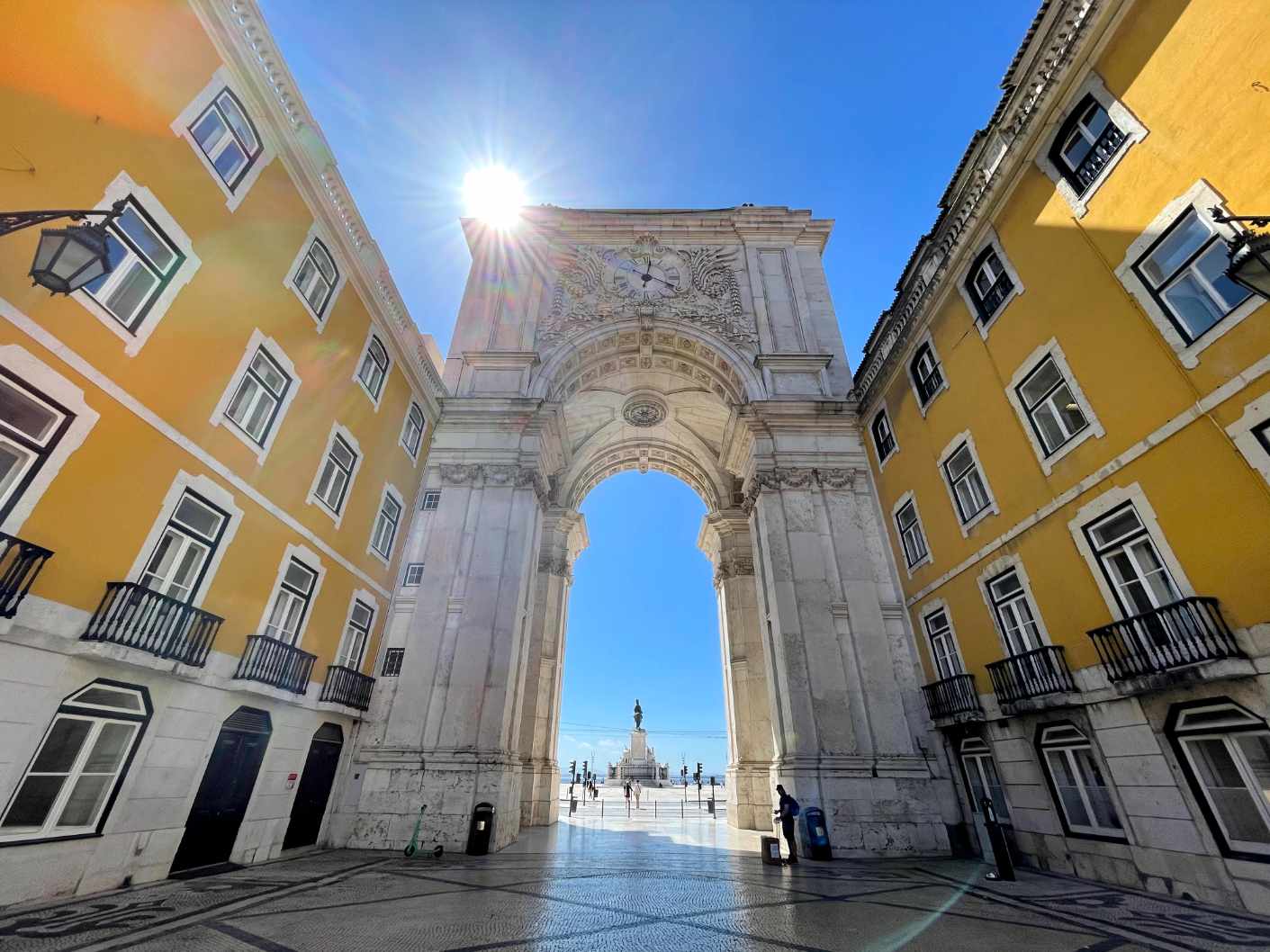 This is the downtown area of Lisbon. Completely shattered down by a earthquake and tsunami in 1755, the area known as Baixa was reborn with a more ordered city planning that contrasts with the rest of the city.
The heart of downtown Lisbon is Rossio (also known as Pedro IV Square). It has been the place of a Circus arena in the Roman Empire and public beheadings in Medieveal times, but today is just a pleasant plaza to relax and people-watch.
It's from here and from the adjacent Figueira Square that Baixa's parallel streets run all the way to the river, including Gold Street (Rua do Ouro), Silver Street (Rua da Prata) as well as the super touristy Augusta Street.
23

Hit the beaches

Let's enjoy Lisbon's fantastic weather a bit, shall we? While there are no beaches in the city center, Lisbon is quite literally surrounded by fantastic Atlantic beaches. As a rule of thumb, the farther you go, the less urban and crowded they'll be. The best beaches are only reachable by car.
🏖️ Beach areas in Lisbon
Cascais – the municipality of Cascais has some urban beaches, just a 30-min journey by train from Lisbon (Cais do Sodré). Cascais (Rainha), Estoril (Tamariz), and Carcavelos are some of the most popular.
Sesimbra / Arrábida – Backed up by Arrábida Natural Park, these are some of the most scenic beaches you can find near Lisbon. Parking and crowds can be a problem in summer though.
Costa da Caparica – Just a short drive away after crossing 25 de Abril bridge, indulge in a whopping 18-kilometer of golden sandy beaches backed by dunes with great bars, and seafood restaurants.
Comporta – You'll have go past both the Tagus and the Sado River Estuaries to reach the sparkling beaches of Comporta, but the 2-hour journey is worth it. Idyllic scenery with golden sand and vibrant blue ocean.
More about Lisbon beaches here.
24

Time travel in Sé de Lisboa

In a city with dozens of churches, visiting the oldest church in Lisbon should already peak your interest. Sé Catedral de Lisboa dates back to 1150 (!), built to celebrate the city's liberation from the Moorish rule.

It was able to survive the 1755 earthquake, which many considered a true miracle, and it still shows off its Romanesque architecture, much more stark than ornate. Many call it a Portuguese Nôtre Dame! Pay a visit to the treasury, a small chamber located up the steeple.
25

Party during Santo António!

If you're in Lisbon in June, prepare for shorter nights of sleep!
In popular Portuguese culture, June is the month to celebrate popular Saints throughout the country; in Lisbon, Santo António – the city's protecting saint – is celebrated on the 13th. Specially during this night but technically all month long, Festas de Lisboa make the streets comes alive with vibrant street parties, popular folk music, and open-air improvised restaurants serving grilled sardines and meats.
Go to Alfama, Graça, Mouraria or Sé for a change on a bigger party enviroment. It's fun, well-spirited and it's authentic.
Insider tips for Lisbon
Avoid taking taxis, specially if you've just arrived to Lisbon. There are far more reliable scam-free options to get to the city center.
"Drug" dealers in Baixa are completely harmless. In fact most of them don't even sell real drugs. Say no and go on with your life.
Start off your days portuguese style with a café (coffee) and a pastel de nata (custard tart) in any coffee or pastry shop. Repeat after lunch and dinner, if desired.
Whenever you see a sign saying miradouro, follow it. You'll be rewarded with great views.
Couvert items in restaurants – olives, cheese, bread, etc – do not come for free. In fact they can be overpriced. If you don't want them, just say no as soon as the waiter comes.
Do NOT eat in any restaurant with hawkers inviting you in. While in some the food is actually not that bad, others can be a tourist trap. This is specially true in Rua das Portas de Santo Antão.
Tipping is completely optional. You do it only if you think your service was far more than expected.
Best time to go is between April and June, when temperatures are pleasant but not too hot.
💰 Travel packages for Lisbon, Portugal
If you're coming from the United States, take a look at Azores Getaways. They have some flight + hotel + transfers deals for Lisbon, like this 6-night one, starting from 1149USD.

⭐ Where to stay in Lisbon
Charmingly music-themed hotel, super close to the center. Oh it comes with this stunning rooftop swimming pool.
Book now
Located in busy Rossio – the heart of Lisbon – it's just one of those amazing value places that will make you feel at home. Perfect to make friends. Book now
Or… find your own!
Use this list of quality hotels and guesthouses I've put together to get you started. ALL of these are located in the best central areas of Lisbon, with WiFi and with a rating of 8 or higher. Just pick your favourite!
My travel tips valid anywhere
Which other things to do in Lisbon would you add?