Porto, Portugal. The ideal place for a weekend trip and to get a great dose of culture, architecture and top-notch food and wine all in one. I hope this Porto city guide gives you all you need to know to spend some amazing days.
The unique sweetness of world-famous Port wine has been putting Porto on the spotlight of wine lovers for many years.
But this city is much more than good wine.
It might be the second-largest city in Portugal but it feels much more authentic and traditional in comparison to Lisbon. Plus it has the ideal size to create a bubble boasting with lively culture, great tasty food and inspiring architecture.
These days, it's becoming hard for one to give non-touristy local tips of Porto, but at least I hope this helps you see Porto with the knowledge of a local. Without skipping the must-dos, naturally. Enjoy!
Sections of this Porto city guide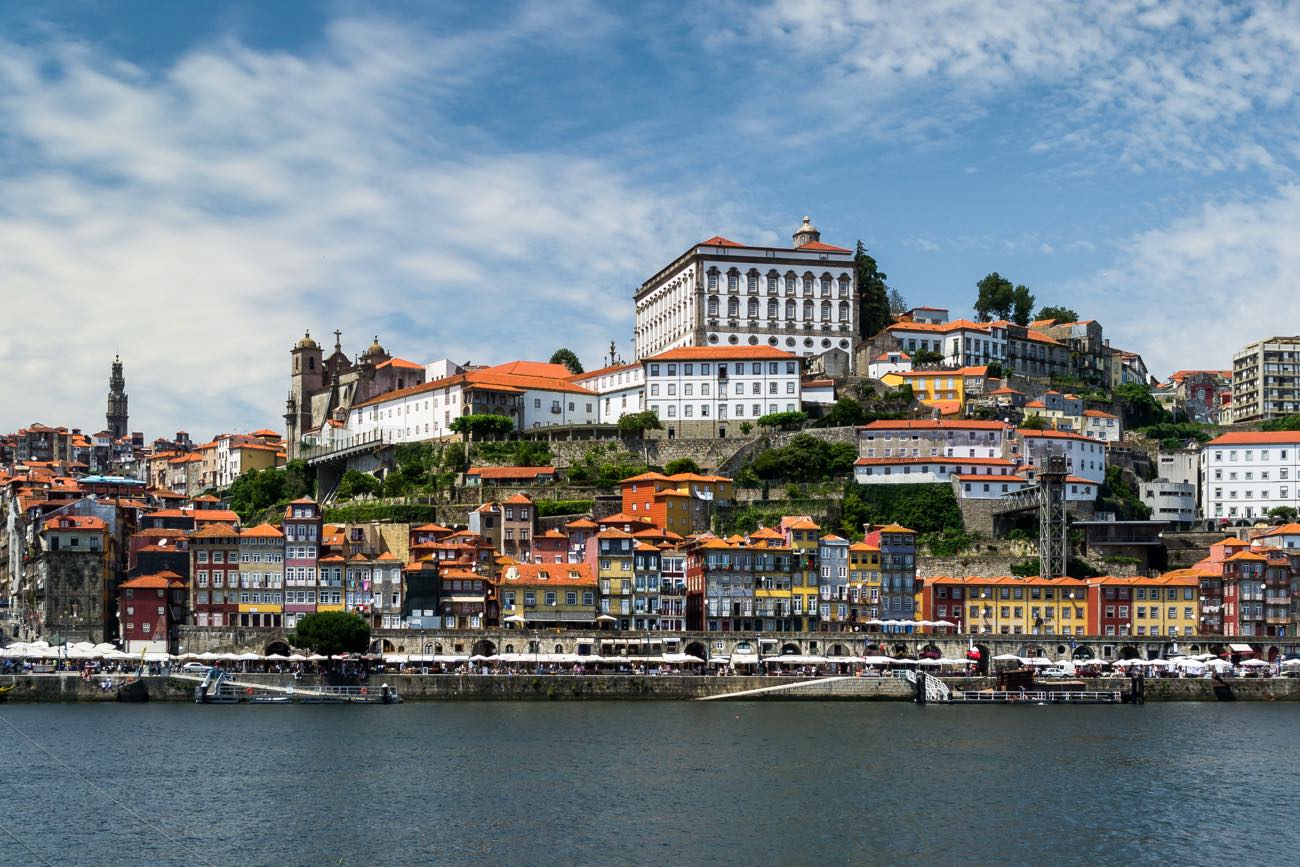 Best time to visit Porto ☀️
Weather in Porto
As a general rule, weather in northern Portugal is a bit more greyish and cold than in the rest of country. However, if you time your visit to anywhere between May and October, you should face more than acceptable temperatures and a majority of sunny days.
Porto is a city to be enjoyed with sunny weather. I think all the cities are like this to some extent, but I found this to be especially true there. Might have to do with the architecture, the colors of pavements and buildings or just with the light reflecting in the traditional tiles of the houses.
So the best time to visit Porto is anywhere between March and October. During peak winter months the temperatures are cold – yet not freezing – but the days tend to be very dark and gloomy.
What else to consider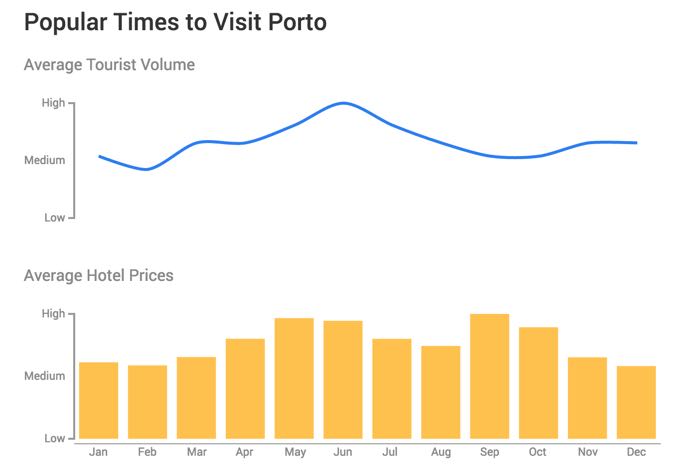 Of course choosing the best time to visit Porto is more than just looking at the good weather. I highly recommend you visit during São João, probably one of the and largest craziest street parties in Europe!
In July and August the crowds take over Porto and prices get inflated. It might also be too hot to be wandering around, even though there some nice Atlantic beaches close by.
June is also a popular time, particularly around the 23th. Not only the weather is warm and nice, but the massive street party of São João takes over the entire city and there's just an infectious happiness in the air.

Top hotels in Porto
I've made the hard work for you.
This is a pre-filtered list of hotels in the best areas to stay in Porto.
How to get around Porto
By far the best way to explore Porto is to walk. It is a quite hilly city, but small in size so almost all the major sights are within reach.
Regardless, much of the magic and charm of Porto stems from walking around. The city is full of hidden gems that will surprise you at every turn: a viewpoint with river views, a tiny hole-in-the-wall arts-and-crafts shop or a local restaurant.
Other ways to get around Porto
The network of the Metro is very good, considering the scale of the city. It can take you to all major spots, including from the airport. You'll need a reusable Andante card which you can top-up with individual trips.
Uber is also widely available.
Travel map of Porto 🗺️
I've put all the major attractions, favorite restaurants and other points of interest on this Google map. Feel free to use it during your trip.
Top 5 places to go in Porto 🌟
It's really hard to keep the list so damn short, but here you go!
Clérigos
The iconic symbol of Porto, Torre dos Clérigos (Clérigos Tower) is a Baroque bell tower of the church with the same name. At the moment of its construction in the 18th century, the tower was the tallest building in Portugal!
Just in front, the recently renovated Passeio dos Clérigos is a shopping street with a neat-looking garden with olive trees on top. The outdoor seating of BASE is a cool spot to grab a drink or a coffee.
Livraria Lello (Lello Library)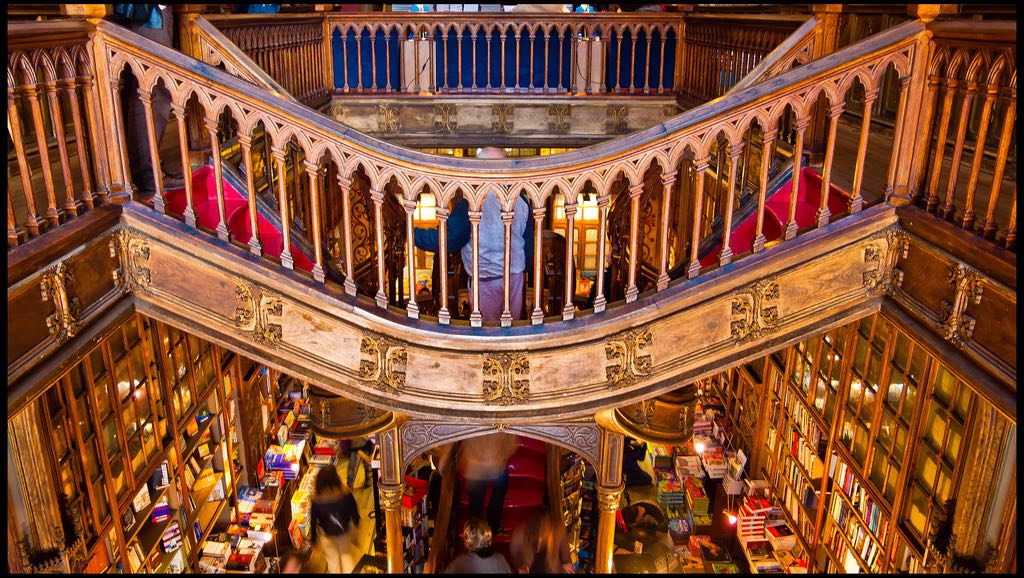 With a building that is a piece of art by itself, Livraria Lello & Irmão is the oldest bookshop in the world. Make sure you enter there just to experience the impressive wooden ceilings inside and the famous red art noveau staircase. As cool as it looks, it somehow looks like a vagina from above – sorry, someone has to say it!
Rumour has it that this place was the inspiration for JK Rowling to write about the Hogwarts Library in Harry Potter. UPDATE: J.K. Rowling herself has said this is NOT true! But apparently the Hogwarts costumes seem to have been inspired by typical portuguese students' outfits.
Ribeira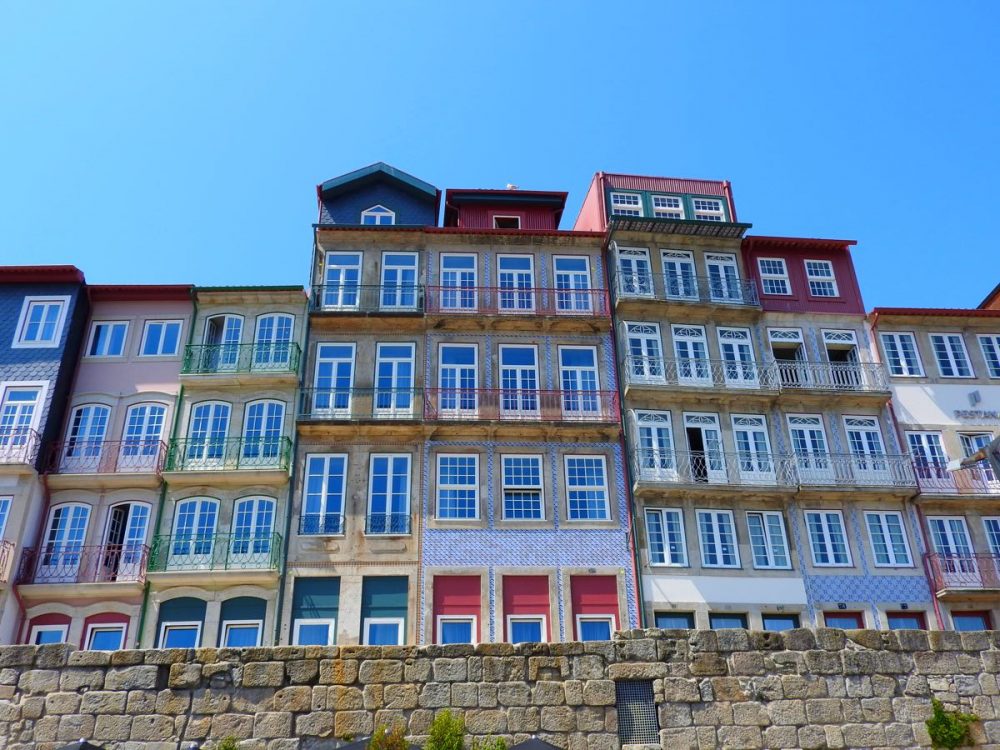 The most traditional neighborhood of the city is Ribeira right next to the river Douro.
Bearing World Heritage status, it's easy to fall in love with the tiny streets where you can indulge on local's lifestyle. Housewives putting their laundry out to dry on the balconies, the chit-chatter of the men in the local bar and kids playing football outside.
Not only this is Ribeira, this is the soul and essence of Porto.
Ponte D. Luís (Dom Luís Bridge)
If I had to choose a picture to define Porto as its most iconic postcard, this is it. The entire landscape is dominated by this ironwork masterpiece by a Gustave Eiffel's student. You can definitely feel Eiffel's hand on this.
Make sure you cross the bridge on foot both in the bottom and upper platforms. The upper one is not for the fainthearted though, specially if it's a windy day!
Just after you reach the other side – Vila Nova de Gaia – there's a small park to your right. If you can time your visit to see the sunset from there, prepare yourself to a magnificent moment.
Tiles
Wtf? What so special about tiles? Well first of all they're everywhere in Portugal, but Porto manages to keep better the tradition of decorating beautiful colorful facades with them.
You can find the finest examples of typically-portuguese blue tile art on the inner hall of Estação de São Bento (São Bento Railway Station) and on the lateral facade of Igreja do Carmo (Carmo Church). But my personal favorites are the residential buildings all covered in green, blue and red little tiles.😍
Top 3 Things To Do In Porto
In such a naturally gifted place, outdoor activities should be on top of your priorities.
Go On A Cruise
There are cruises departing daily from Cais de Gaia that go upriver to the Douro wine region. There are day trip cruises all the way up to one-week long rides for the most fierce wine and/or nature lovers.
In any case, the landscape is the selling point. Steep terraced vineyards dotted with quintas (farms) are a recipe for a very chilled day.
Learn More About Wine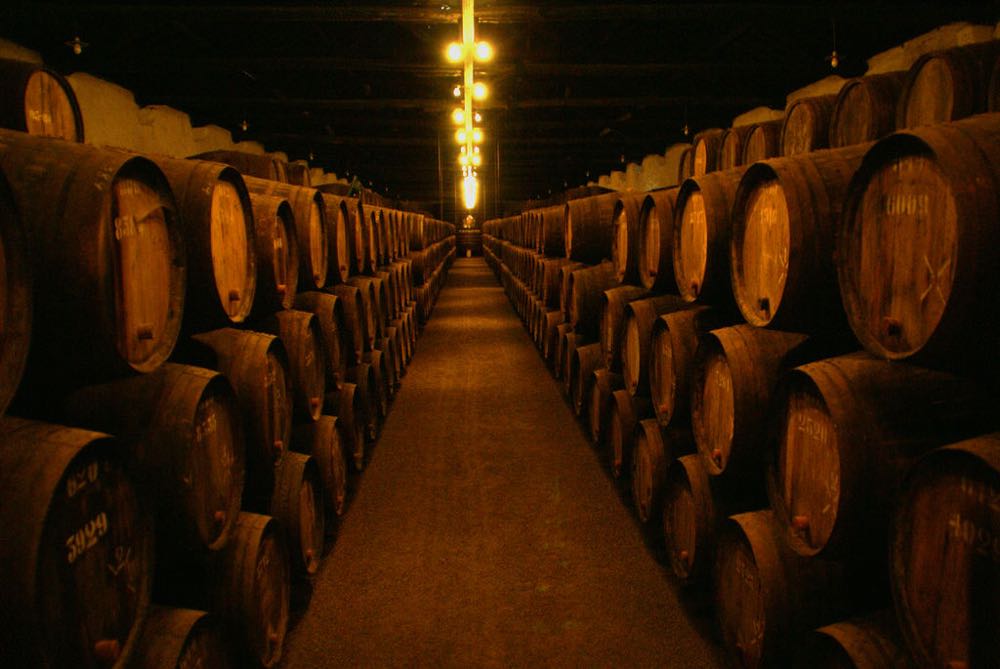 Let's start with the basics. The Douro wine region is one of the oldest demarcated wine regions in Europe and it's most famous for the Port wine. Sweeter and stronger than general wines, it's generally drank as a dessert wine.
Despite the somehow spooky experience – there are bats flying around – visiting the Port wine cellars is one of those experiences everyone must have in Porto. Not only you get to see the huge warehouses in which the barrels are kept but also you get to learn about the different types of grapes and vineyards, how to drink the wine from your glass and everything in between. Fascinating.
Most of the cellars stand uphill in Vila Nova de Gaia, just across the river, and make themselves visible from a long distance, with their names displayed in giant signs.
Most popular port wine cellars in Porto
Cockburn
Croft
Sandeman
Taylor's
Always remember: life is too short for cheap wine.
Go Out For Drinks In A Stylish Place
One of the things I enjoy the most when I'm in Porto is to go out for a drink. Going out to Galerias is very popular with locals and tourists on the weekends. These streets have the higher concentration of cool bars and discos I've seen.
I'm not talking about booze bars or Irish pubs. Like most of new architecture in Porto these are stylish and the best of all: with affordable prices! You can choose to stay inside or drink outside in the street, if the weather allows.
Best bars to go out in Porto
CaipiCompany. Start your evening with a fruit-based caipirinha.
Champanheria da Baixa. Boho-cool ambiance where the champagne is king.
Galerias de Paris. Once a fabric shop, this place was kept almost intact and is now a kitsch bar, café and restaurant.
Plano B. With a full-on retro look, it's of the most iconic discos in Porto.
The Wall Bar. Great for either a quick glass of wine or a stylish night out with friends.
If this ain't enough, Hotel Malaposta has an interesting selection.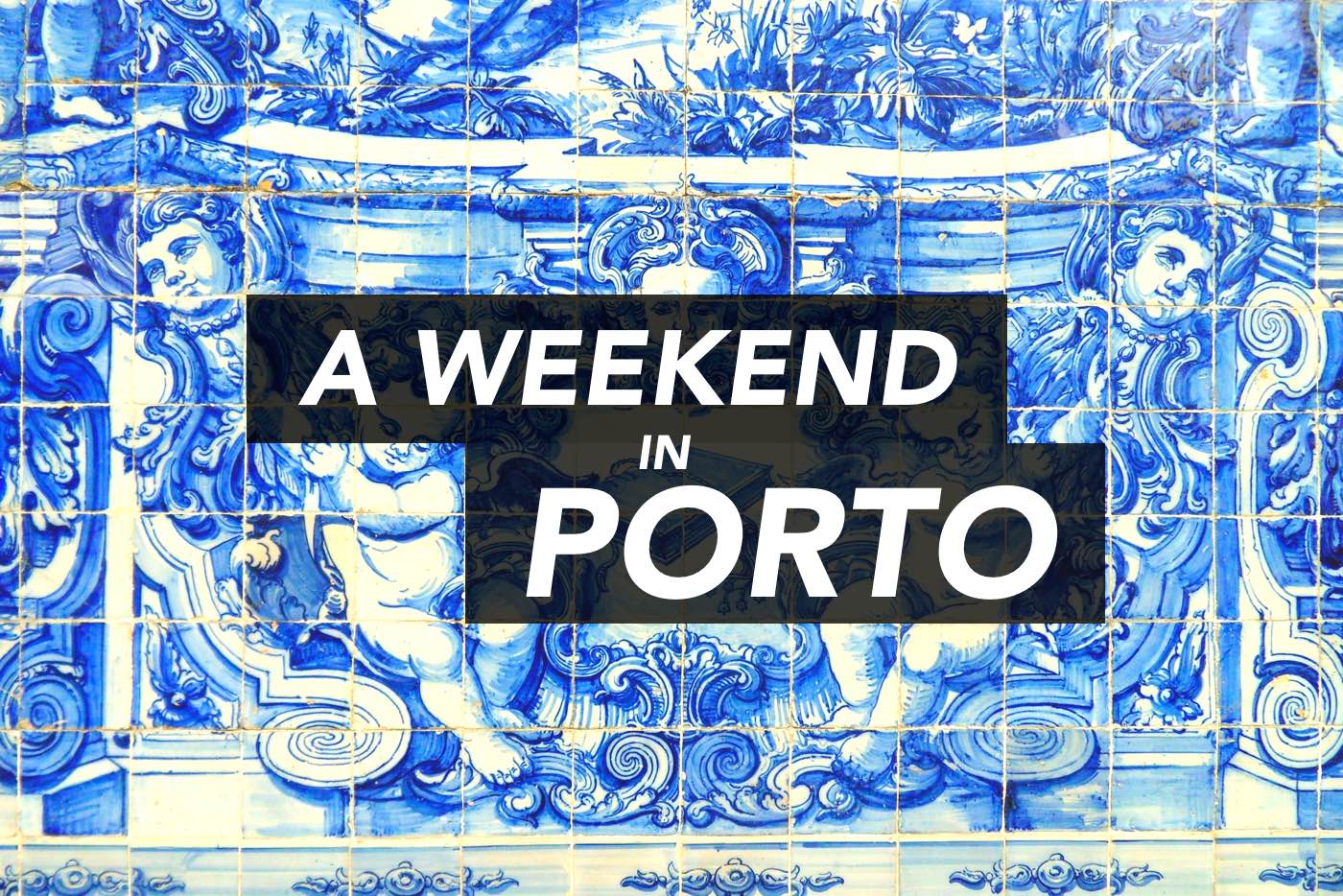 Only got a weekend in Porto? Check out a detailed itinerary I used to do with my family and friends who were visiting.
Read now >>
Tourist Traps in Porto 🙅
A few years ago, I would never include a section like this about Porto. The truth is this is a side effect of any tourism boom.
Mercado do Bolhão
The largest trap I see in Porto these days is Mercado do Bolhão. I can see the appeal of visiting local markets – trust me, it's one of my favorite things to do – but there's absolutely no reason this one.
Bolhão is a decrepit and ran-down market, with more souvenir stalls than actual local goodies. It's so bad I fear for my safety when I look into the cracks in the building. The market is undergoing a 2-year renovation, so at least until end 2022 there's no real reason to come here.
Majestic Café
Don't get me wrong, I can see why this Belle Epoque cafe is so popular. It was once the meeting point of artists, writers and thinkers – the Elite (the first name of the place) of the city.
However be aware that the prices are an elegant form of robbery. If you're on a budget, short down your visit to a photo and head to one of the cheaper options in Porto.
São João Festival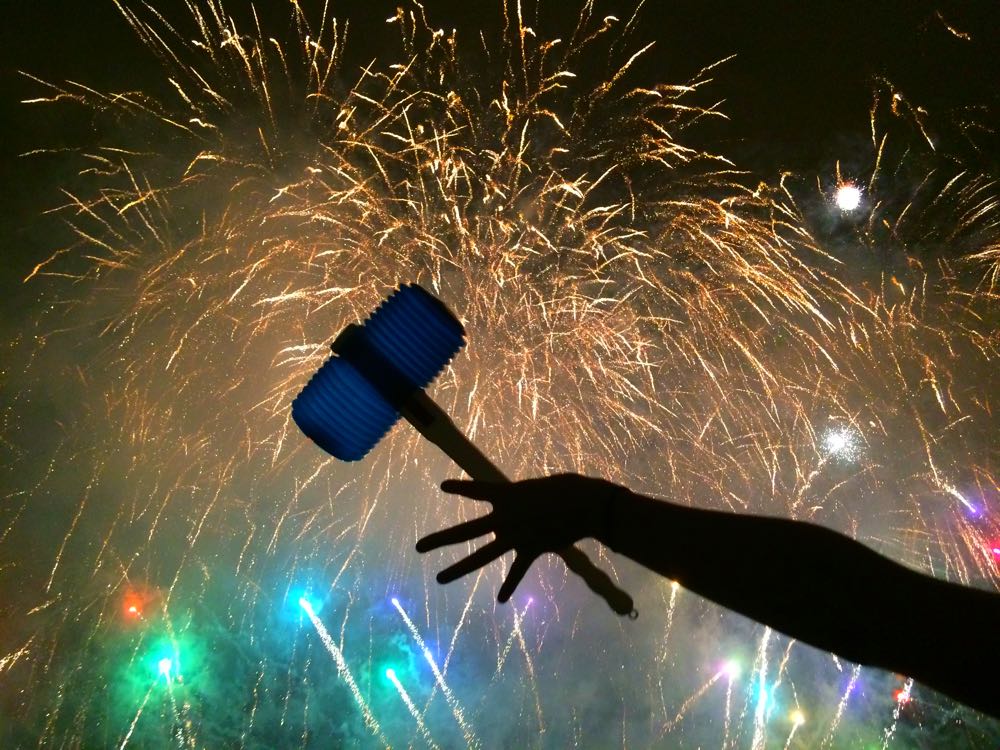 Most towns in Portugal celebrate their local holidays in honour of saints, with loads of fireworks, stalls and street parties involved.
It happens to be that São João (Saint John) is the patron saint of the city and one of the postcards of Porto.
São João do Porto festival happens every year in the night of the 23rd to 24th of June. The whole city goes out to the street and it's guaranteed partying and dancing all night!
What to do during São João in Porto
Have a local dinner. Go for one the improvised street restaurants and have delicious grilled sardines.
Watch the huge fireworks show in Ribeira at midnight. Seriously, don't miss it. Surely one of the best I've seen in my life!
Hit on each others' heads with plastic hammers. Expect to hit and get hit obviously.
Light up a paper lantern. And make a wish.
Dance and party. The portuguese traditional popular music is catchy!
Buy a little manjerico. The little basil plants are the perfect gift.
Food in Porto 🥘
It's time to loosen your belt. No, seriously. Food is a standalone reason to visit Portugal but in Porto things get even better. Food in northern Portugal is quite meat-based, but you still can find lots of fish and healthy stuff.
Apart from superbly seasoned food made with the best regional produce, portions are HUGE and prices are borderline ridiculous. You can easily grab a lunch menu for less than 6 euros. And if you're having a dinner for more than 20 euros, well… it better be a VERY good one!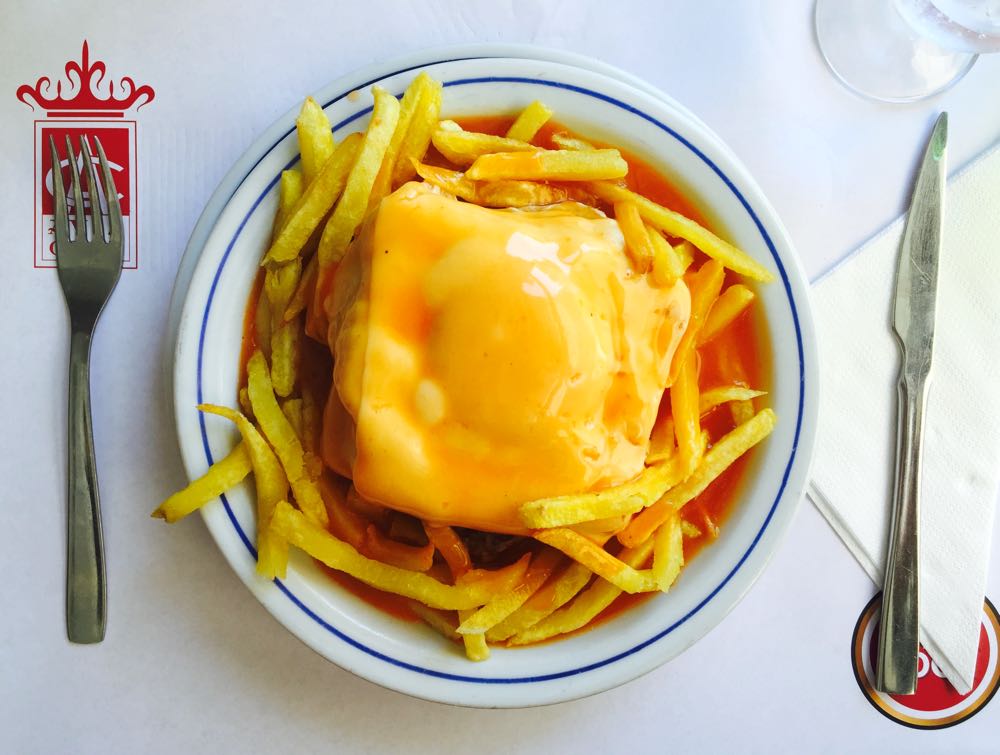 What to Eat in Porto
Francesinha. Probably one of the most caloric meals you'll ever have but hey, save your diet for later. This massive sandwich on a platter dish has all the goods on it: cured meats, linguiça, steak, cheese, egg and a delicious beer-and-tomato sauce. Have it at lunch time rather than at the evening.
Pataniscas de Bacalhau. I associate this dish with typically homemade meals made by portuguese grandmas. Confectioned ​​with cod (or octopus) mixed in a dough mixed with egg, flour, pepper, parsley and fried in vegetable oil. It's served with beans or tomato rice.
Arroz de Pato. This tasty rice is made with duck meat with gratin cheese on top can be found at its best in Porto.
Pastries. Obviously don't miss on the unbeatable pastel de nata, available at literally every pastelaria of the city. And there's éclair. This pastry with sweet whipped cream filling is the highlight of Leitaria da Quinta do Paço.
My Favorite Places to Eat in Porto
Like I use to say, you got to be very unlucky to have a bad experience eating out in Porto. But I sure do have some favorite places with local food I always come back to:
Museu D'Avó. Literally translated as the Grandma Museum, it's an extremely kitsch place with amazing portuguese "tapas". Suggestion: go for the choriço!
Cervejaria Brasão. Many rate Santiago as the #1 Francesinha in Porto but the one from Brasão looks and tastes much batter. It's made in a wood-fired oven and is so delicious you simply can't dare to try anything else.
Árvore. Portuguese food presented in a modern way. The weekday lunch menu at 8,50 EUR is pricey for Porto standards, but the gorgeous view over Douro is more than worth it.
Taberna Santo António. This small family-run restaurant is a hidden gem but popular amongst locals especially during lunch time. Try the codfish pataniscas!
There's more restaurant suggestions on my map with Porto sights.
Where to stay in Porto 🏨
A good side effect of gentrification (the only one?) in downtown Porto is the fresh new face it got. A few years ago the number of buildings in ruins was simply depressing. These days it's a delight to see the colorful tiled historical constructions brighting up the city vibe and projecting it into a whole different era.
The obvious downside is that the vast majority of these buildings are serving as Airbnb rentals and the housing industry is now completely unbalanced. Owners are now much less keen on doing long-term rentals and the few of them who still do it, ask for ridiculously high rents that locals can't afford.
That's why I suggest for you to book a hotel via Booking.com which has less of an impact on the local housing market. Moral standards come into play here. From my experience, it's less of a hassle to check-in, cleaning standards are higher and prices are not that different anyway.
Best Areas To Stay In Porto 🏨
Porto has got a relatively small city center so by staying anywhere in downtown you'll be in walking distance from all the major sights.
With that said, my favorite areas to stay are Aliados, Bolhão and Trindade. These might not be the prettiest, but they are public transport hubs (bus, metro) and have great places to eat and shop nearby.
I'd avoid staying in Fontainhas and Heroísmo just because it has a history of being a problematic neighborhood (even though this is changing now). Ribeira and Rua das Flores areas are both charming places to stay, but they're now SUPER touristy.
My top suggestions of places to stay in Porto
Superbly located next to Bolhão market and to the main shopping street, this is a clean and modern place to stay in the heart of Porto.
Book now
Not only I stayed here, but I lived here for 5 months. Exceptional minimal and modern decoration, impeccably maintained and extremely close to the beating heart of Porto, Aliados.
Book now
Search on your own
To make your life easier, start searching with my pre-selection of best value-for-money hotels in Porto. This hotel shortlist only includes rooms in downtown Porto with WiFi and excellent reviews.


Porto Day Trips
If you have extra time to explore the surroundings of Porto, well great, because indeed there's a lot to do in Northern Portugal. I've listed some day trips from Porto before, but here are some of the most popular:
Foz: Quick and accessible bus ride from Porto, this posh area is where the Douro meets the Atlantic. Expect blue-flag beaches, great seafood and big seaside promenades.
Braga: One of the largest cities in Portugal is only about a 40-min ride by bus or train from Porto. Don't miss the hilltop where Bom Jesus de Braga is located.
Guimarães: Nicknamed the birthplace of Portugal, where the first King of Portugal fought the Moorish for the independence of the country back in the 12th century (!). The whole medieval city center is lovely but Castelo de Guimarães (Guimarães castle) was a true highlight for me. Just a 30-min distance by train or bus.
Douro Valley: A must-go if you're a wine or nature and/or wine lover. It's a dreamy place where the Douro river winds right through impressive hills packed with Port Wine vineyards. There are several day cruises departing from Ribeira, but you can also hop on a 2h30 lovely train ride to Pinhão, right in the heart of the wine demarcated area. I suggest planning for 2-3 days in Douro!
Aveiro: The "Venice of Portugal" boasts colorful boats (moliceiros) in the traditional city canals. It's about an hour train ride further south from Porto.
Porto Travel Review
I love Porto for its authenticity and kitsch vibe. I feel it's a superb choice for a weekend trip. People treat you like you were a old friend, the food is simply awesome and I will never get tired of the views in the Ribeira district.
It's an amazing value destination and somehow it still doesn't feel as a tourist Disneyland like downtown Lisbon.
And there's also the having fun part. I'm not a party animal – far from that actually! – but somehow Porto is one of the places I feel the urge of going out for drinks or even partying all night long. It's cheap, people are super friendly, and it has some hell of cool places to choose from.
Porto is completely unpretentious and that's exactly why I ALWAYS have a great time.

Top hotels in Porto
I've made the hard work for you.
This is a pre-filtered list of hotels in the best areas to stay in Porto.
Useful Links
Visit Porto – the official tourism board of Porto & Northern Portugal
CP – the official train company in Portugal
My own articles about Portugal