This Lisbon travel blog and guide has all you need to know to plan your trip to the trendiest hotspot in Europe right now. Budget, tourist traps and places not to miss vs main tourist traps, places to eat and of course insider tips. After all I've lived in Lisbon for a decade!
After living in Lisbon for 10 years, I know pretty much every corner and street of Lisbon by now and it's unlike any other European capital.
Although it's lively and busy, the rhythm of life is somehow slower. Although it has got a modern vibe, it respects tradition. And although it is visited by an ever-increasing number of tourists, it still boasts tons of character and uniqueness.
Together with this detailed itinerary, this easy-to-digest guide will tell all you need to know before visiting Lisbon.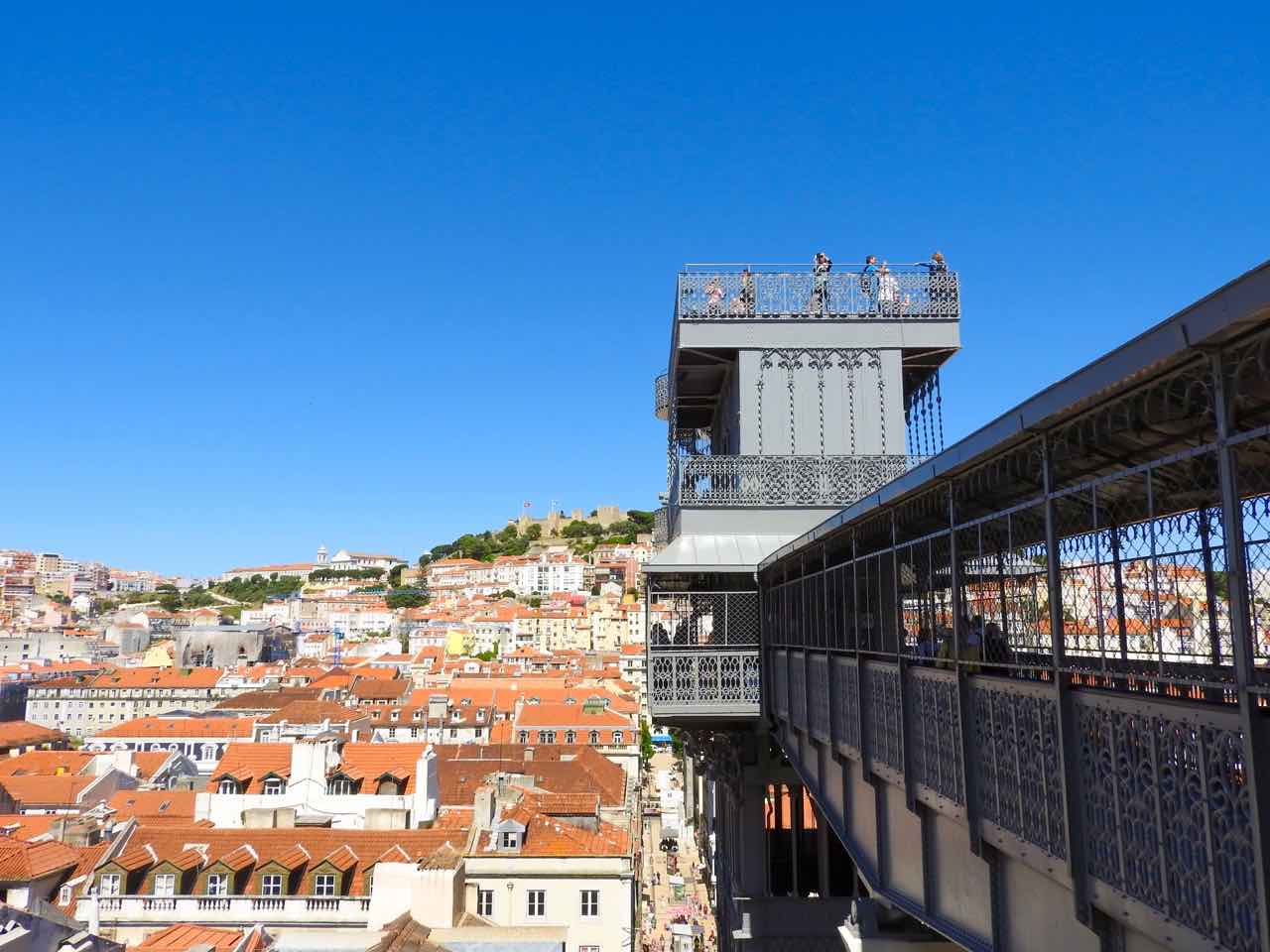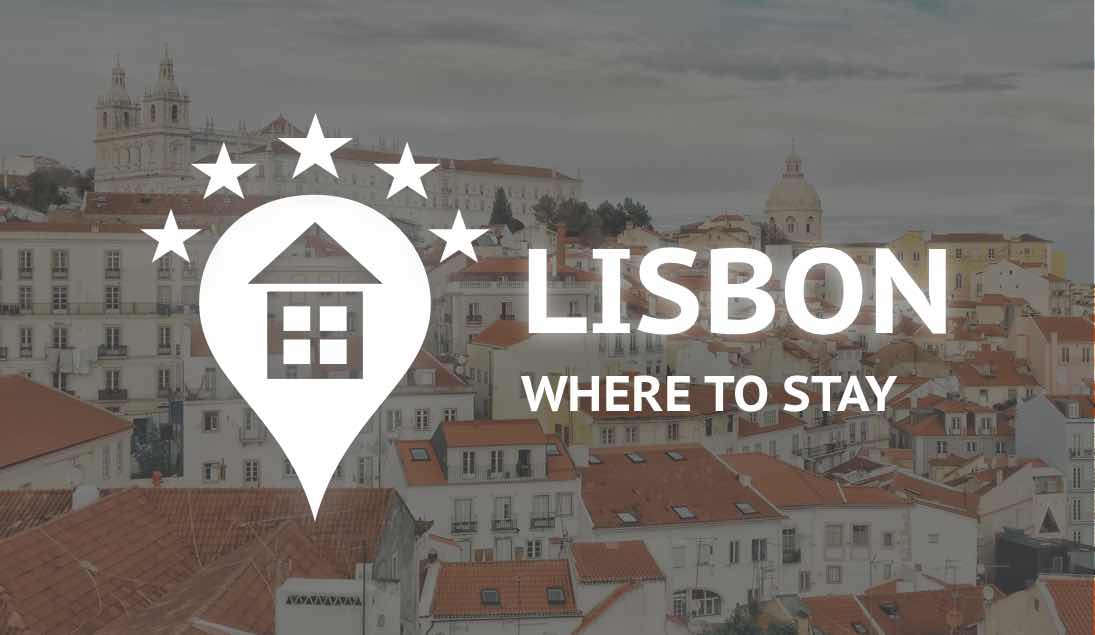 Top hotels in Lisbon
I've made the hard work for you.
This is a pre-filtered list of hotels in the best areas to stay in Lisbon.
⚠ Overtourism in Lisbon
Lisbon has a LOT of tourists right now, and I'm afraid we have reached the amusement park level and is suffering the consequences of massive tourism and gentrification. For more chances to discover the "local" and "authentic" Lisbon, come outside the summer months (June, July, August) and avoid staying in AirBnB-packed areas like Alfama.
Best time to visit Lisbon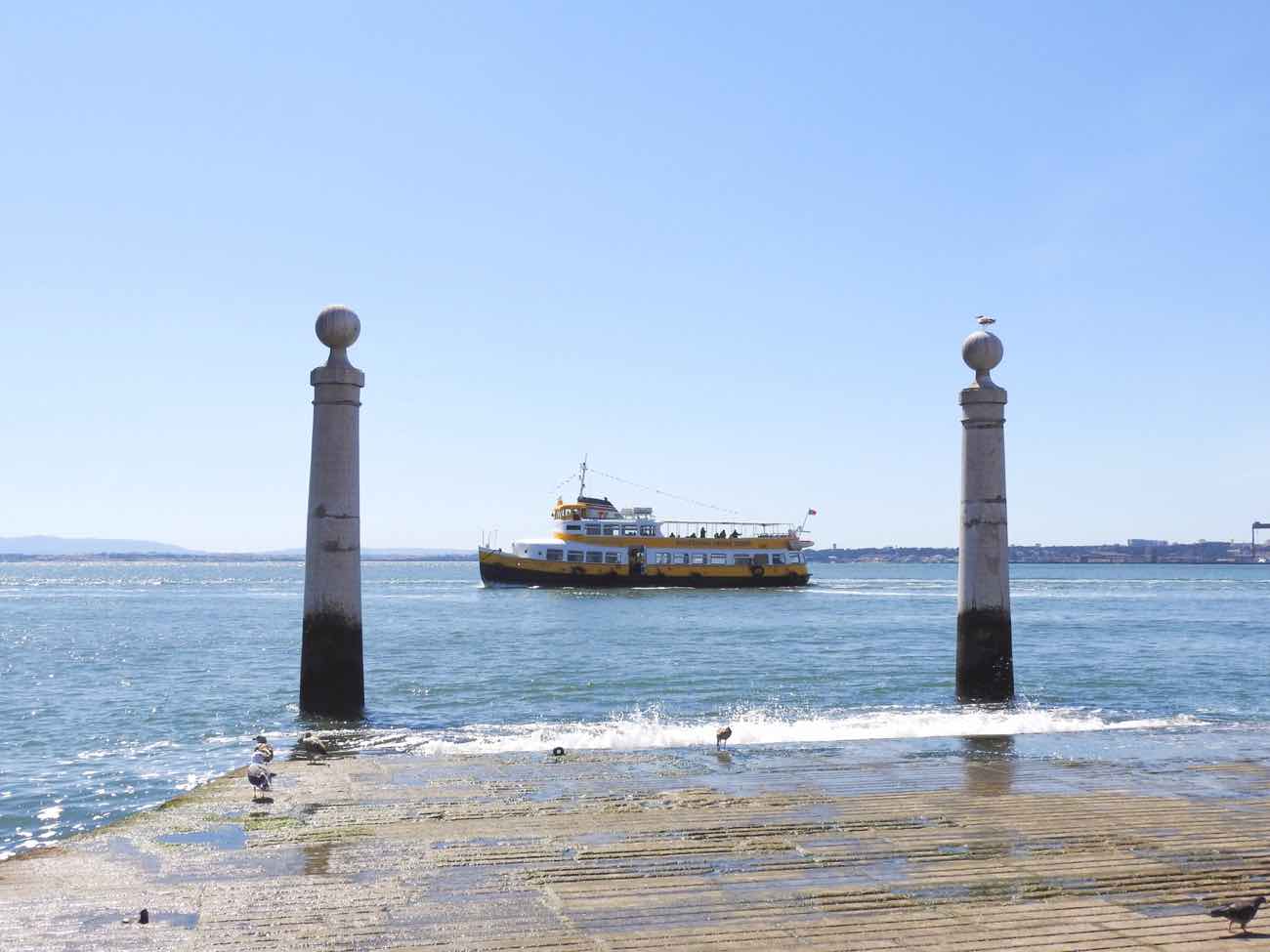 You are absolutely fine to go to Lisbon anywhere between March and October, as the warm weather in Portugal lasts for about half a year.
That said, visiting during the months of July and August the experience can be disappointing. Not only it might be too hot for some people to be walking around – temperatures can easily reach 35 degrees – but also everywhere you go will be busy. Prices of accommodation and goods are higher during summer.
Personally, I think June and September are the best months to be in Lisbon. June is the official month of Lisbon street festivities, so expect parties, open-air concerts, and shows pretty much every day.
September is just right in terms of weather – perfect for a beach day in one of Lisbon's gorgeous golden sand strips – and tourist crowds.
What to visit in Lisbon
Lisbon Attractions Map
The below map contains all the main attractions in Lisbon as well as some of the top restaurants and bars in the city. These are handpicked my me.
You can easily download this map offline and use it to get around when you're there.
Orange pins: Places not to miss
Blue pins: Points of interest
Purple pins: Restaurant recommendations
Green pins: Bar recommendations
Grey pins: Day trips
Lisbon is a playground for adults, with a lot to do and unique things to to experience. Don't forget all the day trips you can do from Lisbon too!
What is worth to visit
I've covered all the worthy attractions in my detailed itinerary of Lisbon in more detail.
I'll now address about what to expect in each area of Lisbon.
Belém
This area used to be the harbour and departure point of all the Portuguese ships in Discoveries Era. You can breathe history here amongst the majestic monuments, spacious gardens and gorgeous river views.
Many things to keep you busy here. The overcrowded Torre de Belém (Belém Tower), the imponent Padrão dos Descobrimentos and the intricate Mosteiro dos Jerónimos are all ode to the glorious Portuguese past as well as beautiful photo opportunities.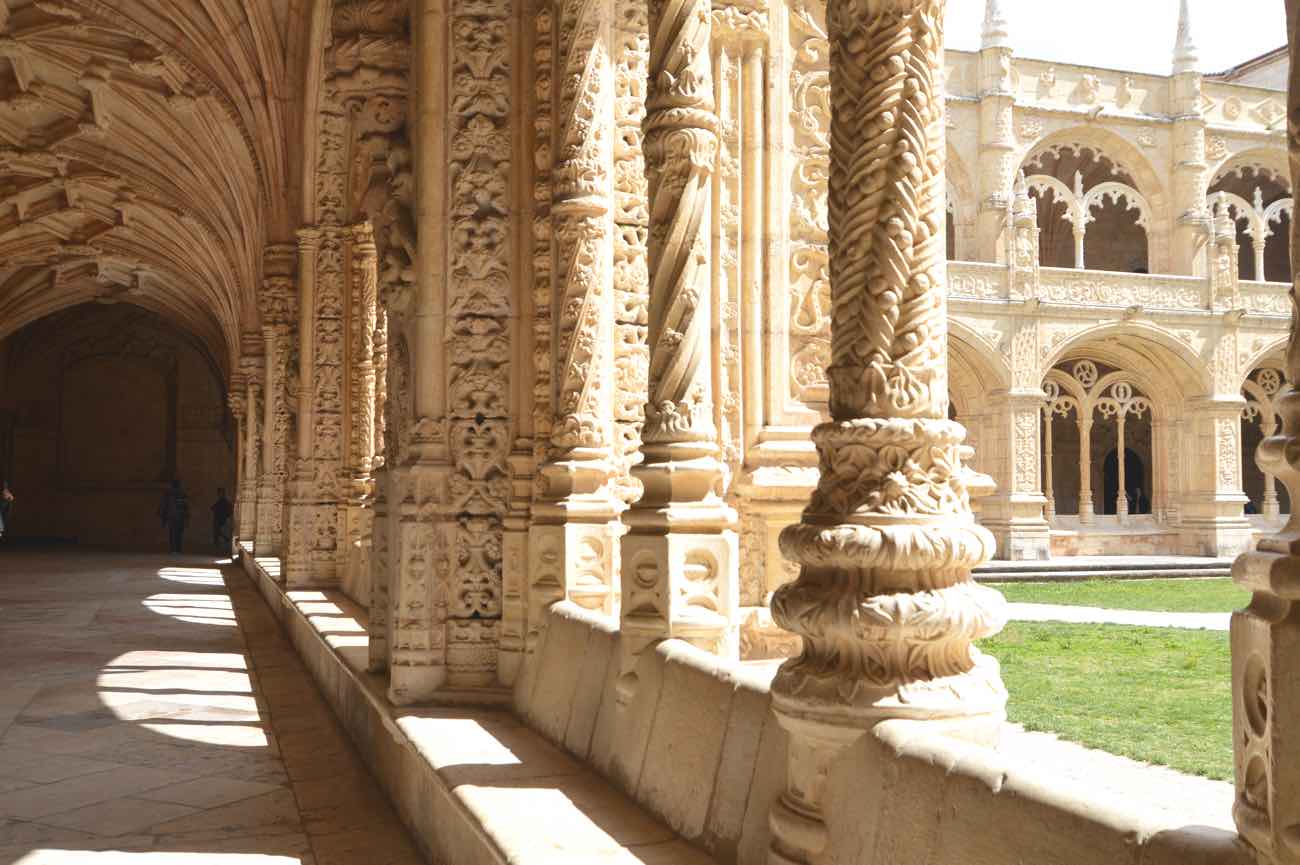 Belém is also the museum district of Lisbon, where locals go for their monthly cultural dose. You can find interesting exhibits in Museu Berardo, Museu dos Coches or in the futuristic MAAT – museum for art, technology and architecture.
How to get to Belém
Take the train or the tram E15 in Cais do Sodré. Your destination stop is Belém. You can also take the 27, 28, 29, 43 and 49 buses which follow the same route.
Alfama, Sé, Graça & Castelo
Alfama is in essence a labyrinth of steep cobblestone streets who up until recent years were the most traditional part of the city. These days, every other door is an Airbnb apartment, but somehow the essence still lingers by. Great neighborhood to get beautifully lost and find kids playing soccer, neighbours chit chatting or putting the laundry out to dry.
Many places worth to visit in the surroundings. Sé Catedral and one of the many miradouros (viewpoints). My favorite are Miradouro da Nossa Senhora do Monte and Miradouro Portas do Sol with its absolutely gorgeous panoramic views facing east and southwest of the city, respectively. Both are great places to grab a cup of wine and take it all in.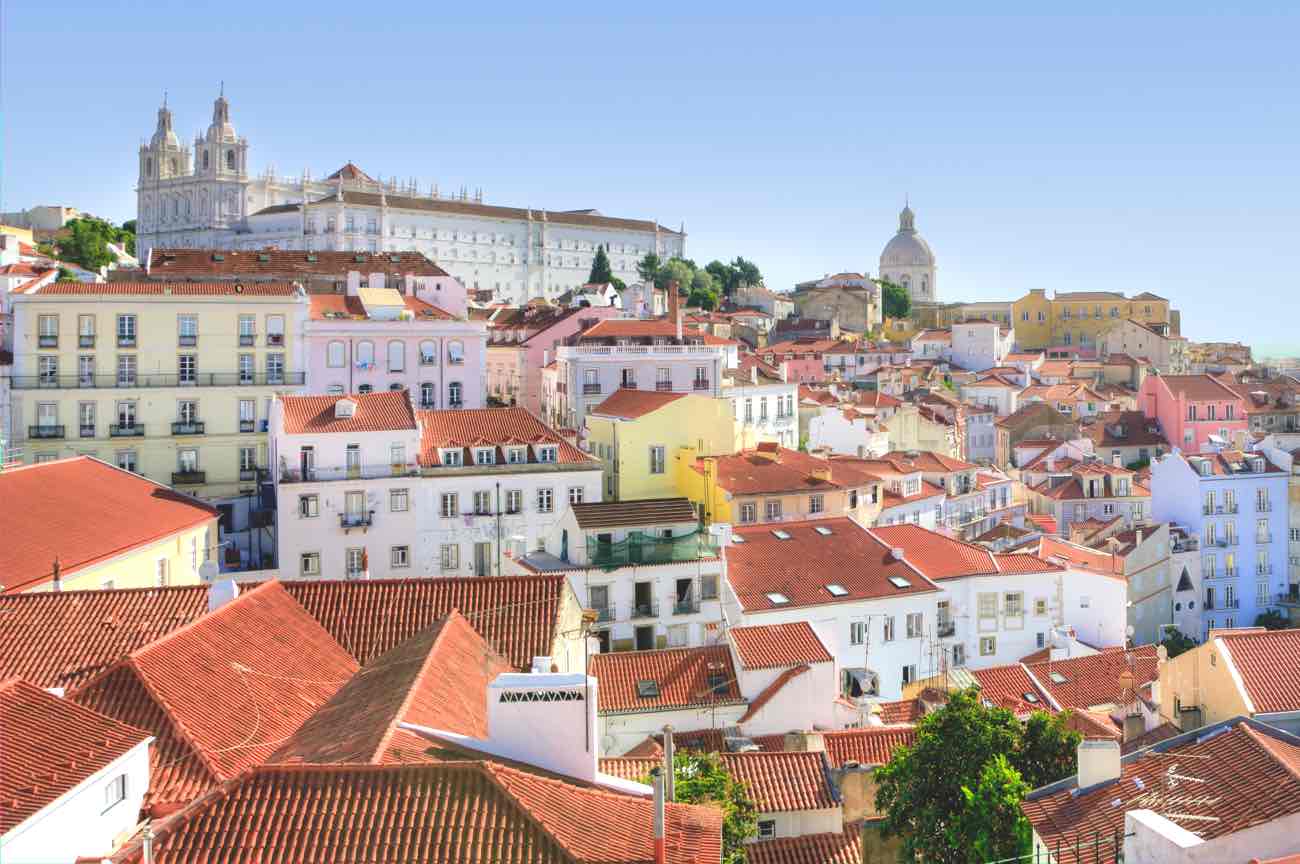 Despite being increasingly touristy, Lisbon has still some uncovered bits and most of it the hidden beauty lies in these parts. Places like the overlooked Museu do Azulejo (Tile Museum) or the bi-weekly flea market of Feira da Ladra are true hidden gems.
Crowning this maze of authenticity and sitting on the highest hill of Lisbon, the millenium-old Castelo de São Jorge also deserves a visit. For better experience, time your visit for the sunset.
Got a place to stay in Lisbon already? (1/2) ⭐
Hotel HF Fenix Music
Charmingly music-themed hotel, super close to the center. Oh it comes with this stunning rooftop swimming pool.
Book now
Baixa & Rossio
Contrasting to the rest of the city, the downtown area of Lisbon – Baixa Pombalina – has ordered streets, majestic buildings and consistent architecture. This is where visitors usually spend more time.
My personal favorite is Praça do Comércio (Comércio Square): the grandest of the squares in Lisbon and one of the largest in Europe. Historically this was the gateway to the city, where goods from the colonies were traded.


Be sure to take a look and go up Rua Augusta Arch, on the northern end of the square and Cais das Colunas, a popular relaxing spot next to the river. Also in Praça do Comercio you can find the iconic café Martinho da Arcada, a favorite from legendary portuguese writers like Eça de Queiroz and Fernando Pessoa.
A bit further up opposite the river, Rossio is the very heart of Lisbon. The beautiful wave-inspired cobblestone pavement – calçada portuguesa – covers the entire square.
💡 TIP: Most restaurants in Baixa are massive tourist traps, offering mediocre food at big prices. Avoid eating in this area.
Chiado & Bica
These are two very different neighborhoods sitting very close to each other.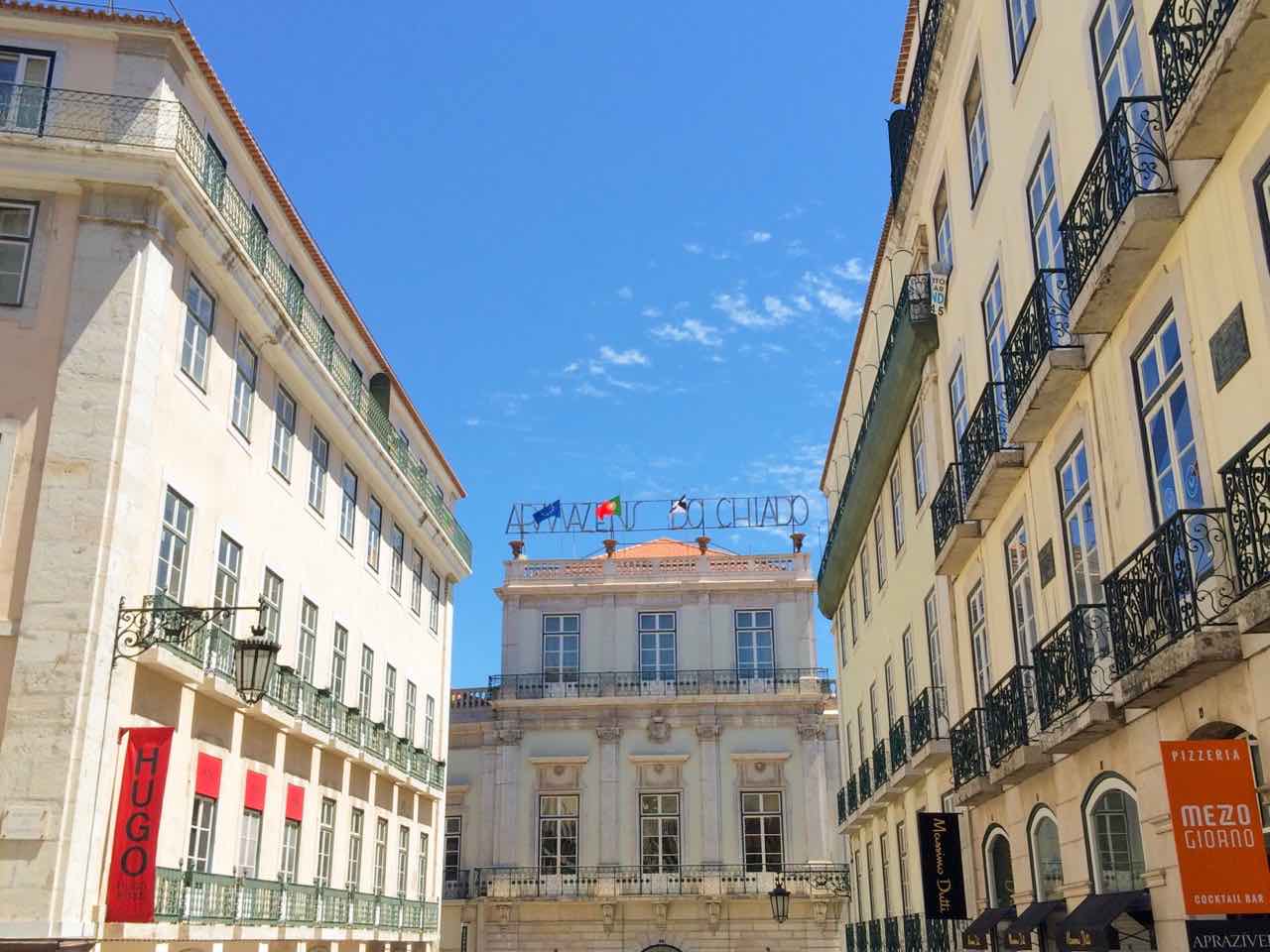 Chiado is the elegant and artsy district, beloved by many poets and writers. Place of theaters, old bookshops and fancy restaurants, you can find a real-sized statue of Fernando Pessoa in A Brasileira, one of Chiado's century-old cafés.
Most of this bustling area was destroyed in a massive fire in 1988 but has since been reborn. Together with Avenida da Liberdade, Rua Garrett holds the title for the more expensive real estate of Lisbon.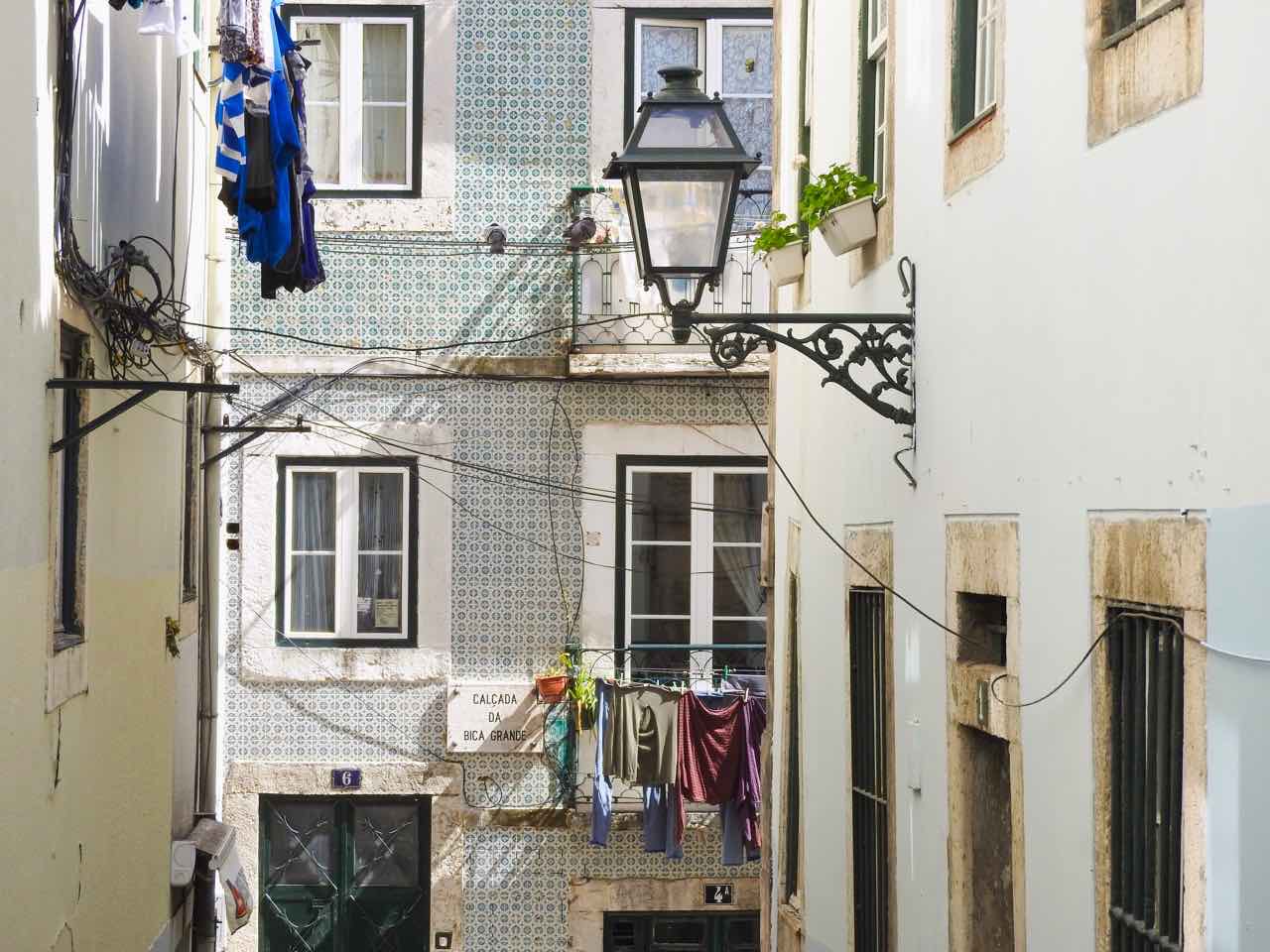 Despite being a more laid-back and picturesque residential district, Bica is still home to one of the most photographed streets. Bica Funicular, a top tourist attraction, runs through Rua da Bica de Duarte Belo since 1892.
The rest of the neighborhood still remains true to its past though, boasting charm from its extremely steep streets, 17th century buildings and balconies filled with flowers.
Separating both Chiado and Bica, lies Largo de Camões: a popular meeting spot for lisboners. Take the pulse of the city here amongst the trams, the traditional kiosk and the elegant buildings all around. The statue in the center is in honour of Luís de Camões, an iconic portuguese 16th century poet who wrote the Os Lusíadas masterpiece.
Other areas to go in Lisbon
Uphill Chiado and Bairro Alto, Príncipe Real is the hipster-est and trendiest part of Lisbon. This is where you'll find alternative bars, gay bars, second-hand shops as well as vegetarian/vegan/gluten-free/organic/kosher/whatever places to eat. You get the idea. That said, this area has hands down some of the best restaurants in the city.
Sit on the a café in Jardim do Príncipe Real and do some people-watching. Jardim Botânico (Botanical Garden) is very rough around the edges, but still a pleasant stroll. My favorite place: the leafy Praça das Flores, one of the most chilled spots in the city.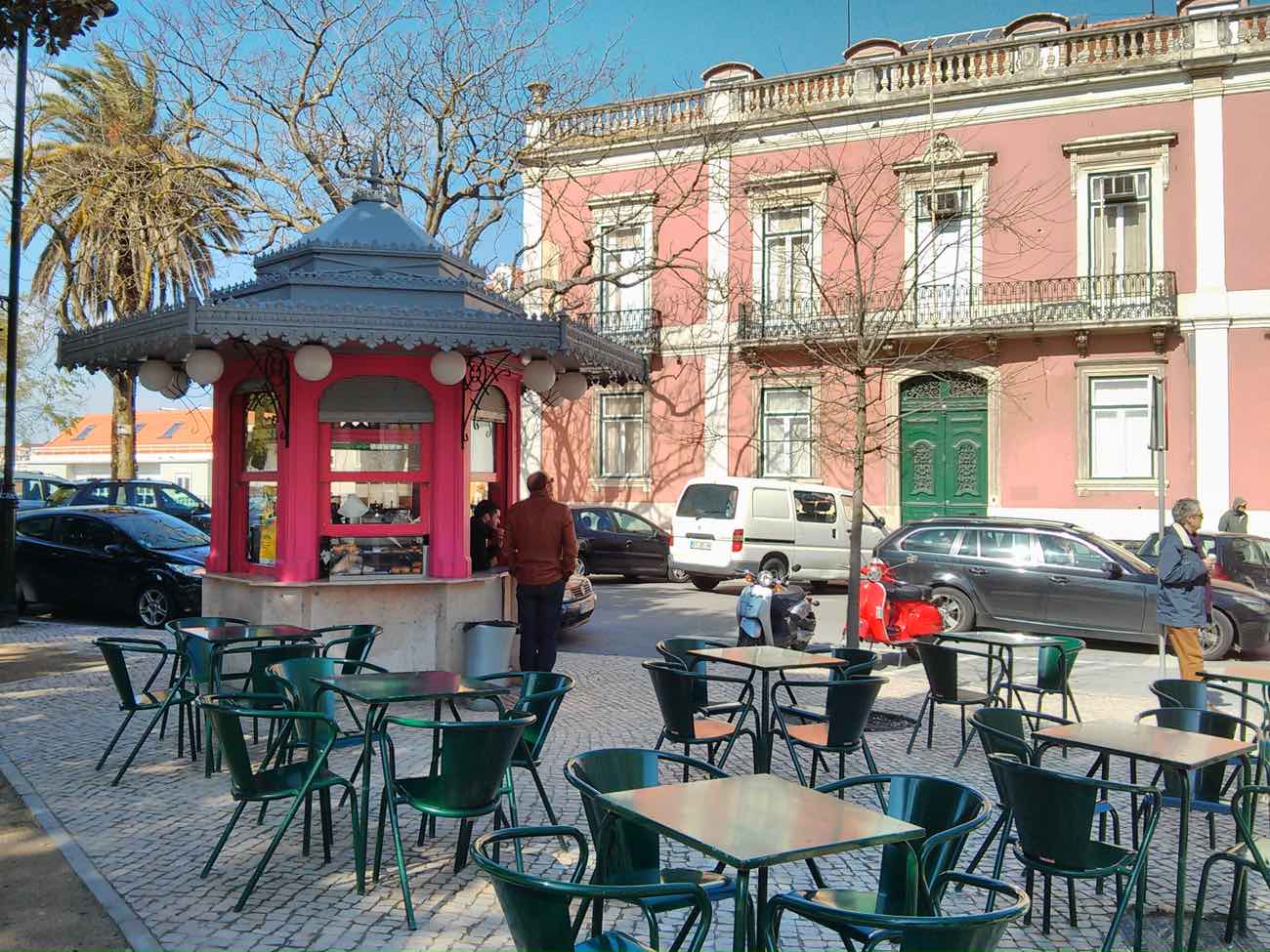 Hop on a ferry at Cais do Sodré and head to Cacilhas, on the other side of the Tejo river. This side is dominated by the Cristo Rei (Christ the Redeemer) statue, a 40-min walk away. A mini version of the one in Rio de Janeiro, but not really worth the walk IMO.
Instead, just walk along the docks in Cacilhas. Apart from a different-yet-still-beautiful perspective of Lisbon, there are 2 great restaurants here: Atira-te Ao Rio and Ponto Final. Both amongst the best choices for a romantic dinner with the river literally at your feet and Lisbon as backdrop.
They're always packed so come early or make a reservation.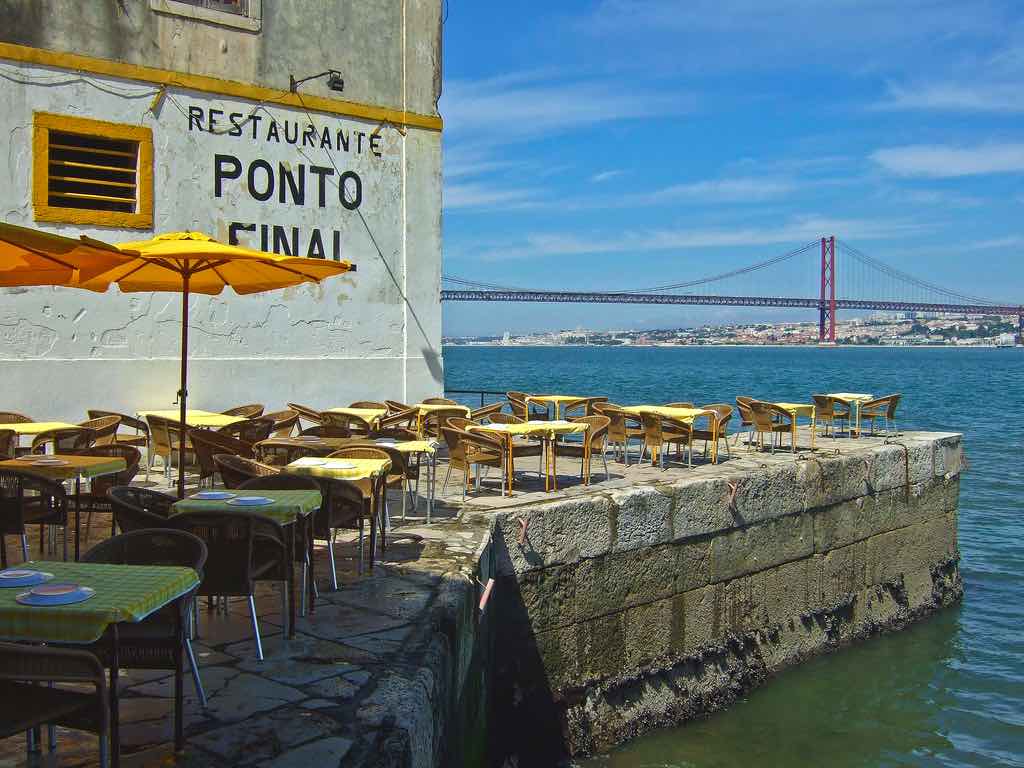 Extra: Day trip to Sintra
Finally I HIGHLY recommend you take a day trip to the fairytale village of Sintra. Here, imposing castles and ancient palaces live in harmony with exotic gardens and greenery. This is a UNESCO World Heritage Site for a reason.
There are sights in Sintra to keep you busy for a whole day. From the mysterious Quinta da Regaleira to the intricate Palácio de Montserrat or the iconic Castelo dos Mouros.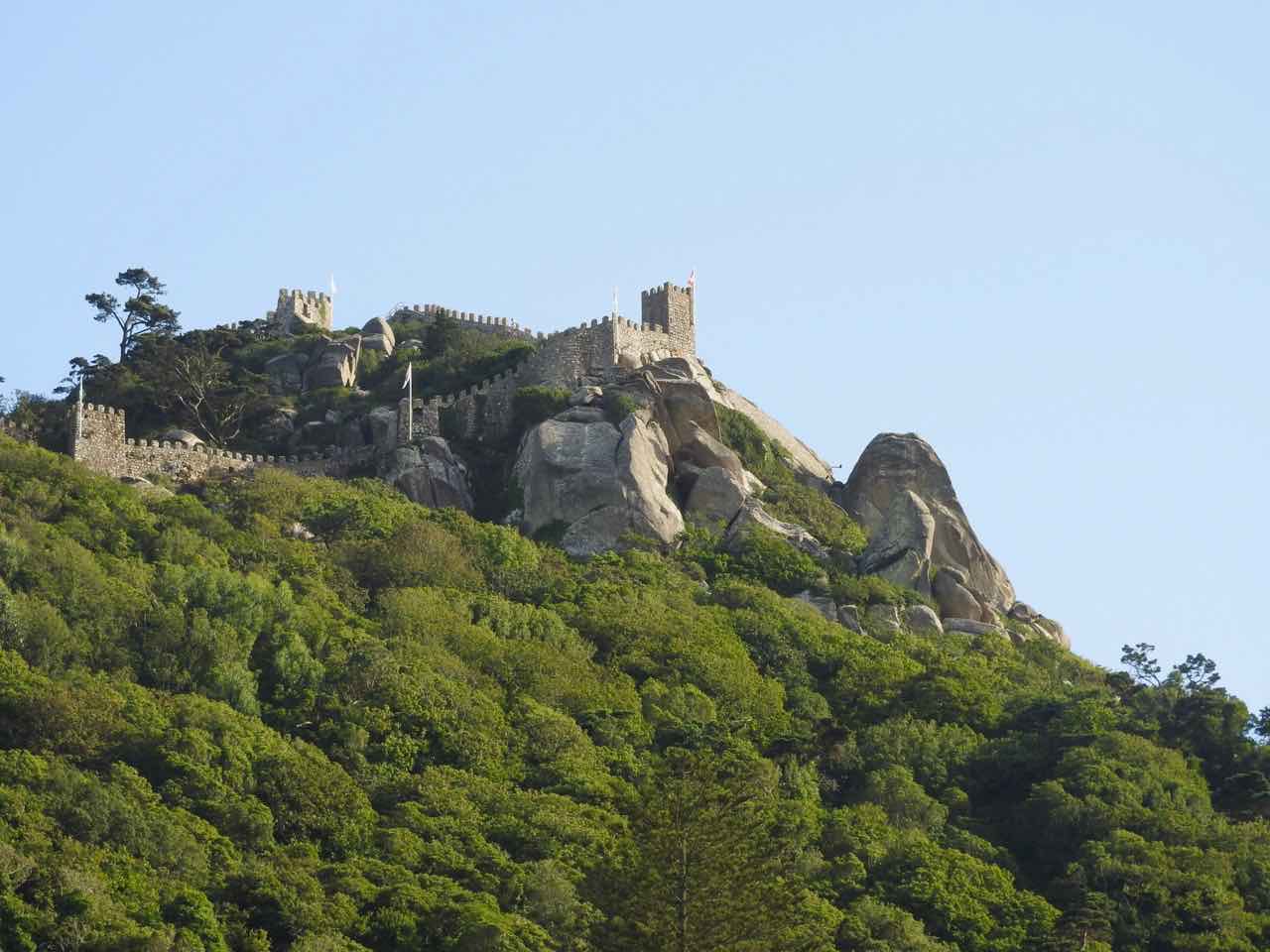 The main attraction however is Palácio da Pena, a colorful Disney-like palace brimming with over-the-top designs. It is located on the very top of a hill and from up there, you can delight yourself with breathtaking views from all the Sintra, Cascais and Lisbon region. Go early as it gets really crowded after 11am.
How many days to stay in Lisbon?
You might be wondering how many days would you need for all this. My detailed itinerary of Lisbon is based on 3 full days. Any less and you will be missing out one way or another.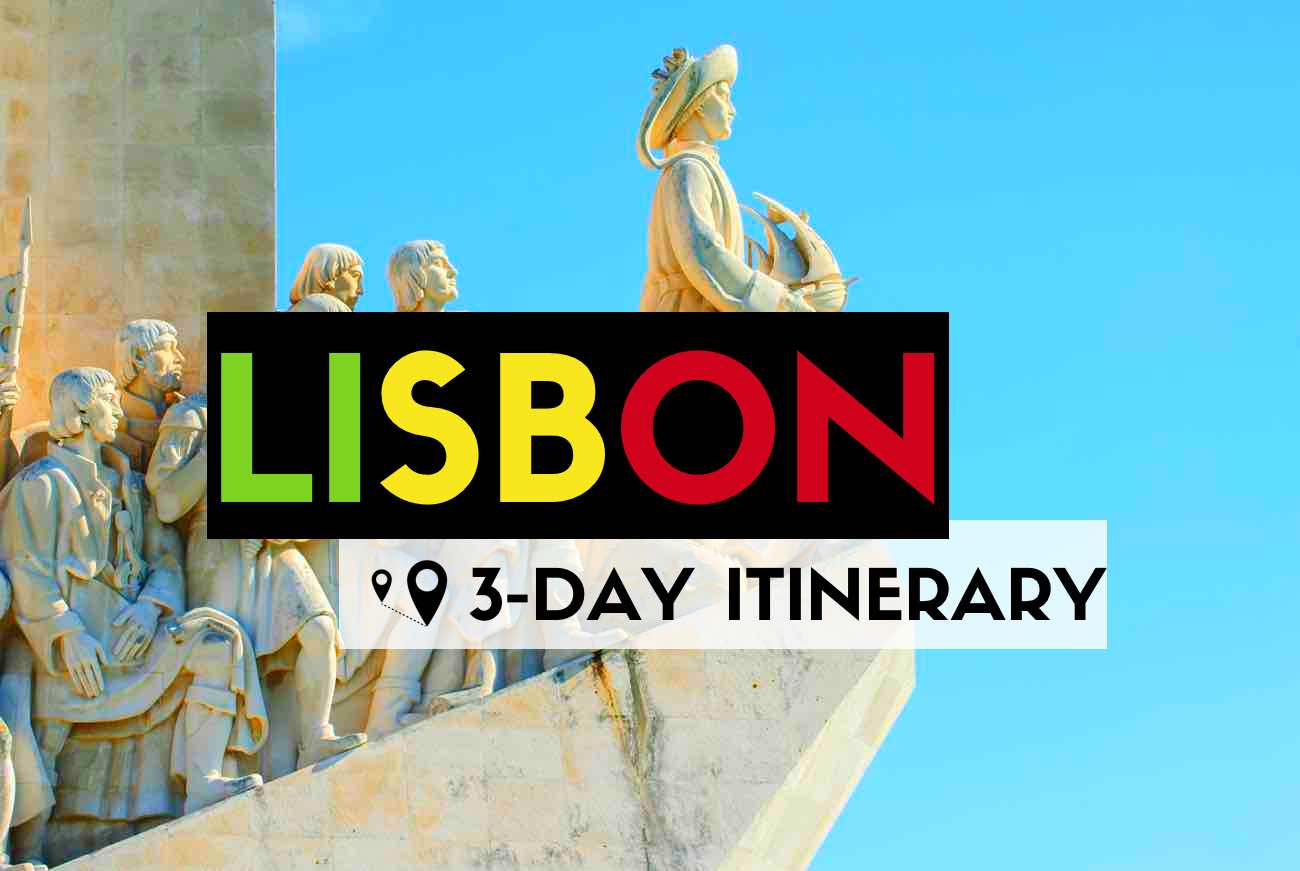 However I highly recommend you staying longer. Not only you can see the main sights less in a rush, but there's just so many secret places worth to uncover and great day trips to go in!
The below table contains day plans up until 6 full days in the city.
Days
What to see
1
- Belém District
- Largo de Camões
- Viewpoints
2
- Parque Eduardo VII
- Avenida da Liberdade
- Rossio
- Carmo
- Praça do Comércio
3
- Parque das Nações
- Baixa
- Alfama District
- São Jorge Castle
4
- Day trip to Sintra
5
- Feira da Ladra
- Panteão Nacional
- Igreja São Vicente de Fora
- LX Factory
6
- Beach day trip to Comporta/Arrábida
Lisbon Tourist Traps
After the goodies, I decided to incorporate a section on the experiences you want to AVOID in Lisboa.
It's a bit depressing to think 5 or 10 years ago this section wouldn't make sense. Back then pretty much everything in Lisbon was a hidden gem and there were definitely no tourist traps. Heck, there were hardly tourists!
Anyway, here are the main time and money wasters of Lisboa.
Torre de Belém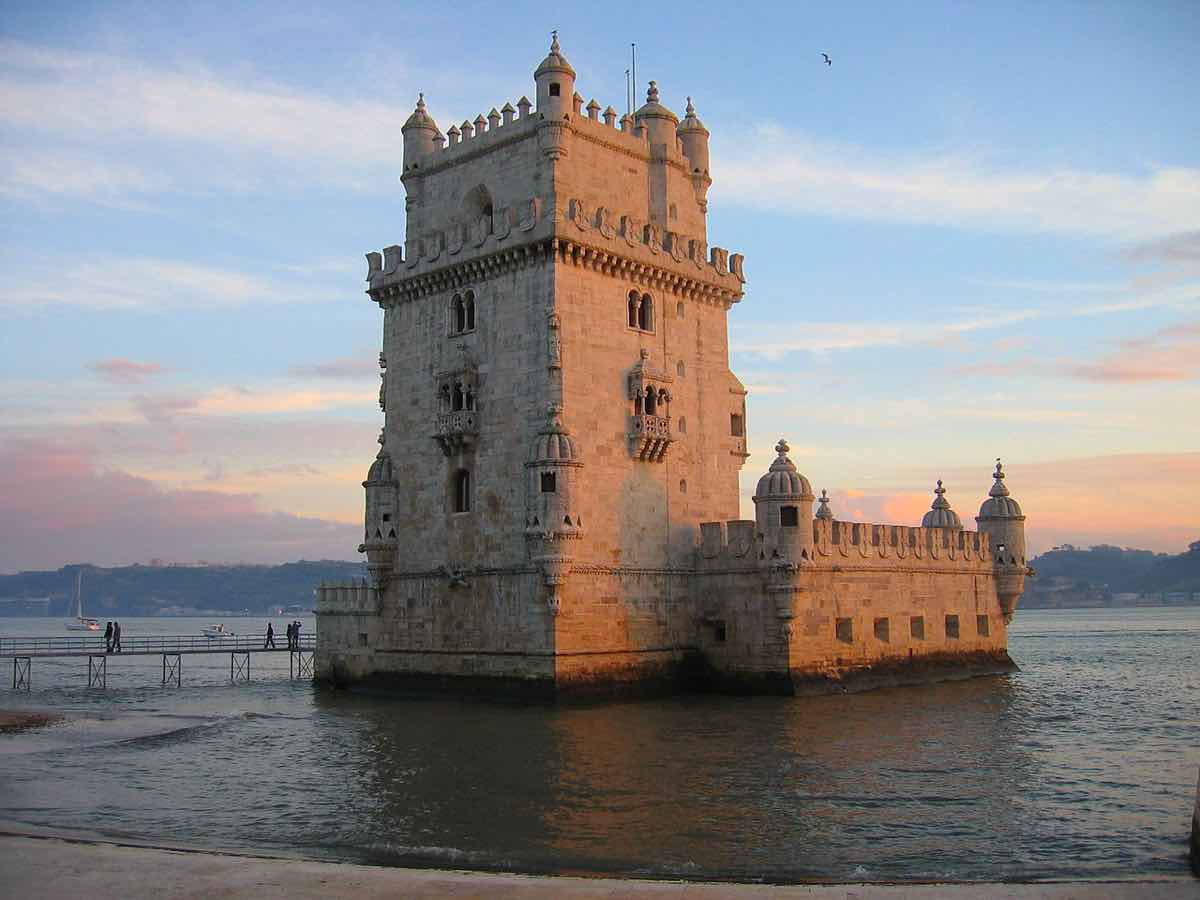 Torre de Belém (Belém Tower) is a iconic symbol of the Portuguese Era of Discoveries and a stunning sight on the outside. A true architectural statement sitting right next to the river. For some reason I've featured it on my Lisbon itinerary.
The tourist trap happens from the moment you buy the ticket and go inside. Firstly, there's not really much to see, apart from the major staircase and the main terrace.
Then – you guessed it – it's overrun with tourists. Prepare to dry out in the sun while you wait in the queue as well as major human traffic congestions of people going up and down the narrow staircases inside.
Basically see it from the outside, avoid going in.
Pastéis de Belém
Apparently the original recipe of custard tarts is held by Pastéis de Belém, a pastry shop that opened in 1837. Today, is recommended by travel guides who have no idea what they're saying when they say this is the "best pastel de nata" in town.
Every time I go there I feel underwhelmed. The tarts are always cold. There are way too many people inside, to the point where the chit chatter becomes noise. And the service is just what every restaurant/bar/coffee shop doesn't want to be: blunt and industrial.
Fortunately there are now many good pastry shops in Lisbon with homemade pastéis de nata. One of them is #7 on my list of hidden gems of Lisbon!
Santa Justa Lift
OMG, for some reason people are obsessed with this place. I honestly don't get why would anyone people place themselves on a huge queue for a absolutely-normal-and-definitely-not-life-changing 20-second lift ride.
You can get a similar experience without wasting an hour of your life. Or even without paying. Just enter through Largo do Carmo for free and make your time count!
The Tram 28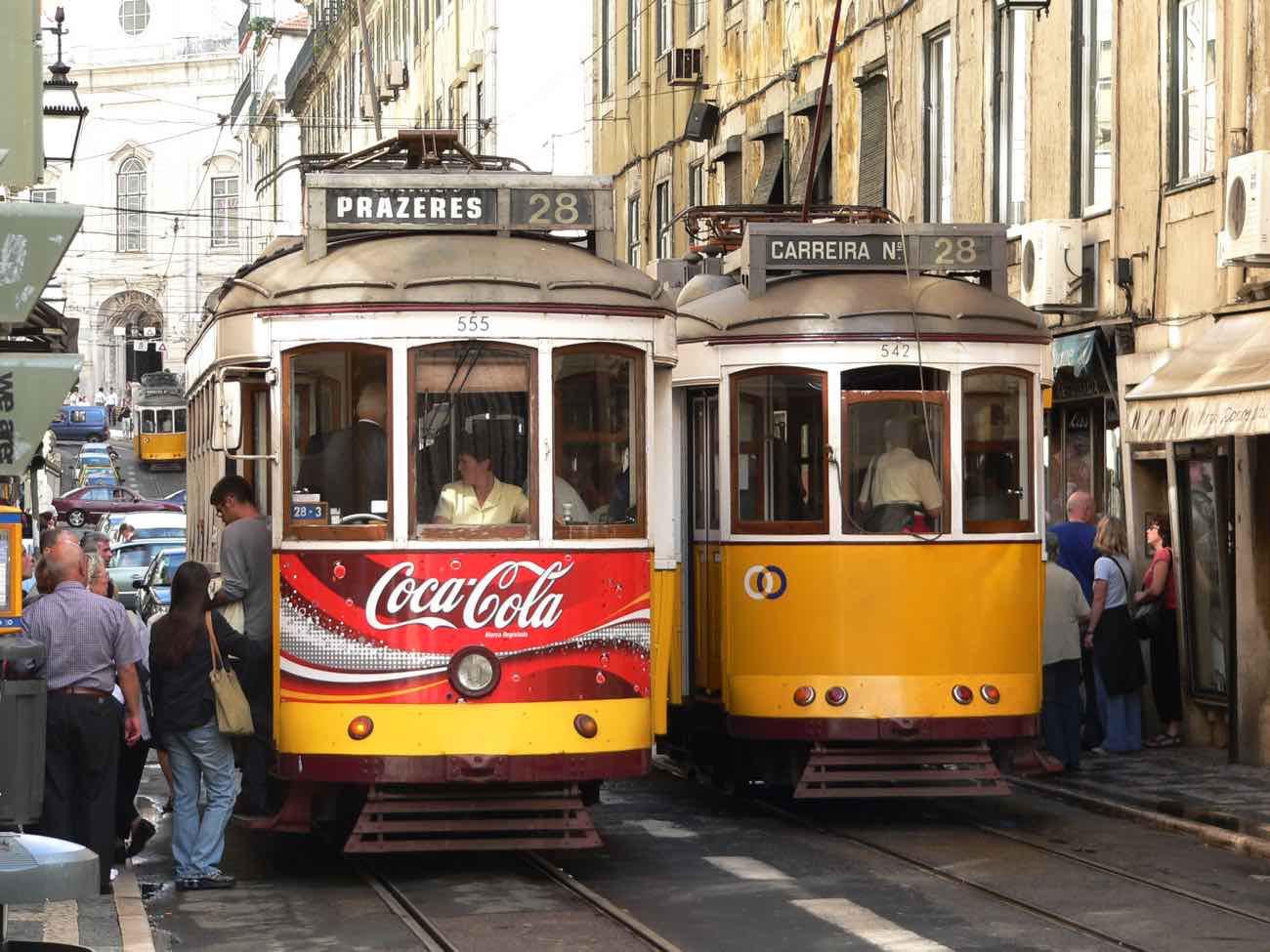 The Tram #28 is perhaps the largest tourist trap in the city. I mean, it's literally a trap. The tram is known by the high concentration of pickpockets, as the crowded rides are the perfect opportunity for them to act.
Apart from this, prepare to wait (a lot!) to hop on 28. In peak months, the waiting time on the queue can be up to 1h30 as the stops are absolutely packed with tourists.
In fact I truly feel bad for the locals in this area, their daily transportation routine has been completely ruined.
Fado dinner "tours"
Fado is the most unique type of portuguese music and integral part of Lisbon's culture. It's beautifully melancholic and you'll most likely feel the song, if you don't understand a word of they're singing.
That said, deny any suggestion of guides trying to shove down your throat suggest dinner + Fado shows as one of the most authentic things you can do in Lisbon. Why?
The price. The dinner + fado combo "packages" cost anywhere between 40-60 euros which is a total rip-off. In some, drinks are not even included.
The food. One word: mediocre.
Not a "local" experience. Very rarely locals this. Fado shows are the equivalent of flamenco shows in Spain. They're made for tourists and only for tourists only which is a huge turn-off if you ask me.
Museu Calouste Gulbenkian
It really surprises me how this place is featured in some of Lisbon's top guides. It is in essence a rich man's personal collection with no particular highlights. And I'm pretty sure personal collections can get more interesting than this.
I can see loads of better things you can do in Lisbon with the 10 EUR entrance fee.
How to get around Lisbon
Best way to get around Lisbon
By far the best way to explore Lisbon is to walk. Despite being hilly, the city is full of hidden gems that will surprise you at every turn. Whether its magnificent views, a little kitsch shop or just amazing street art, you'll never find it unless you're walking.
Public transportation in Lisbon
Public transport is good, but not excellent. To ride the metro, trams, buses and trains you'll need a reusable VivaViagem card. This paper card is reusable and you can then top-up up with individual trips Note however the tickets are NOT the same: the card only holds tickets of one type (bus, metro, train, etc).
For this reason I prefer to top-up VivaViagem with money (Zapping version). This credit is valid in any combination of public transport. There's also a 24H day multi-transport pass, which pays itself after 3 bus/tram rides.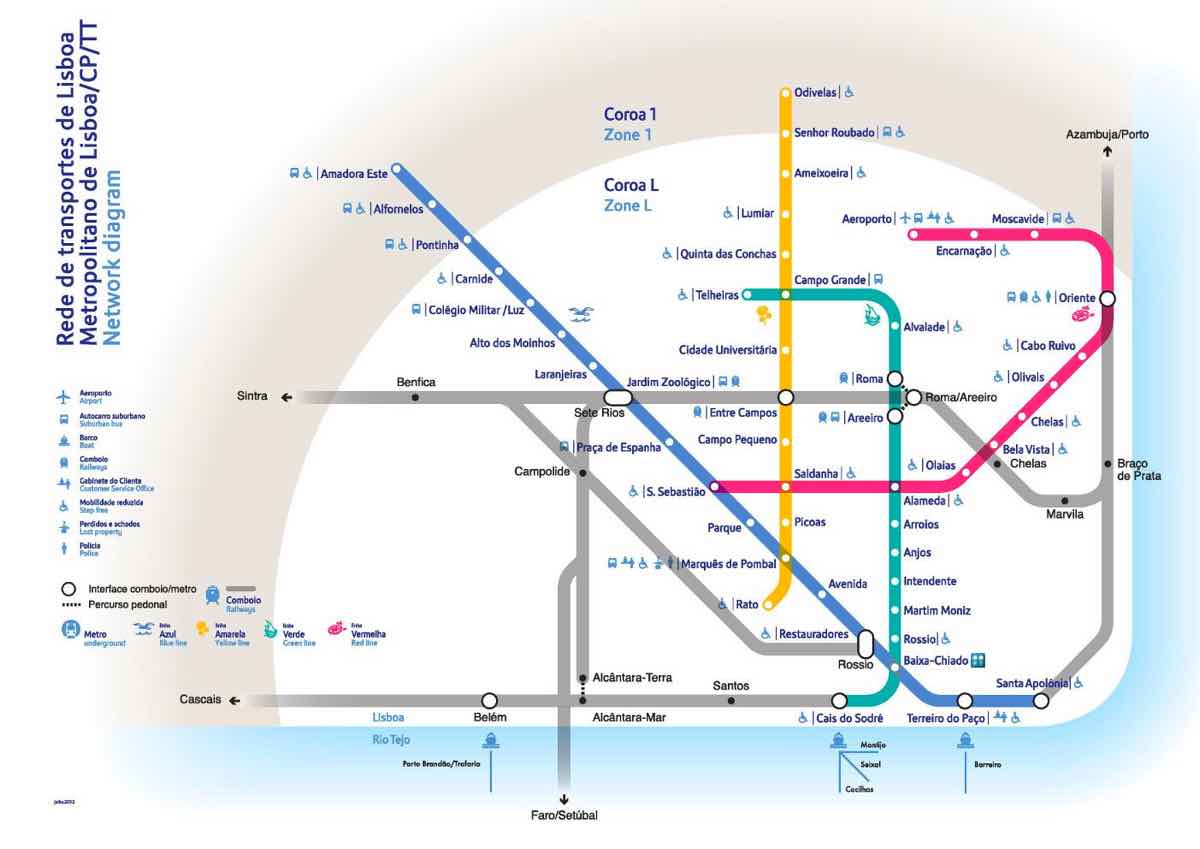 For more detailed info on public transportation in Lisbon head here.
Other ways of getting around
Strangely, you'll see many tuk-tuks around. These have been described by locals as a plague and are directed for tourists only. Prices can be expensive.
I'd avoid taxis completely as they're known for scams when they have tourists as clients. Specially in airport trips. Apps like MyTaxi help you make sure you get a friendly and honest driver. There are cheaper ride-sharing options though: Uber and Cabify are widely available.
Where to stay in Lisbon
Buildings in the old neighbourhoods in Lisbon have been refurbished to serve as accommodation for tourists on Airbnb. As a result, the flat offer locals is now much smaller and the rents are unbearable for Portuguese standards.
Instead of an apartment, if possible book a hotel or guesthouse which does have less of an impact on the local housing market.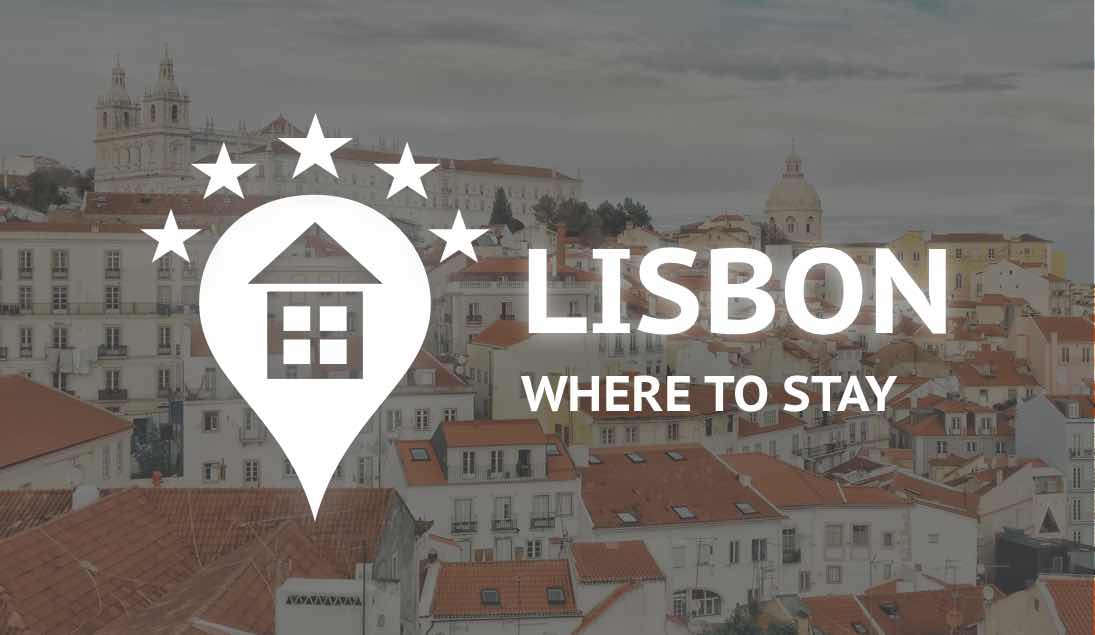 Top hotels in Lisbon
I've made the hard work for you.
This is a pre-filtered list of hotels in the best areas to stay in Lisbon.
Best areas to stay in Lisbon
Alfama and Castelo are entirely packed with tourists.
Intendente, Anjos are cheaper may have some (rare) safety issues and are not the prettiest areas to live for a few days.
I'd also avoid staying in the up-and-coming hipster areas of Bairro Alto (it can get very noisy at night) and in Martim Moniz.
Aim for any area in the "central axis" of Lisbon – São Sebastião, Marquês, Avenida, Restauradores and Baixa and Príncipe Real. They're all a great choice in terms of shops, restaurants, and transportation.
Below are my top 2 recommendations.
Value-for-money places to stay in Lisbon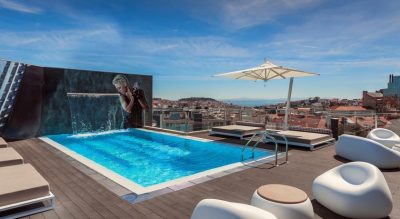 Hotel HF Fenix Music
Charmingly music-themed hotel, super close to the center. Oh it comes with this stunning rooftop swimming pool.
Book now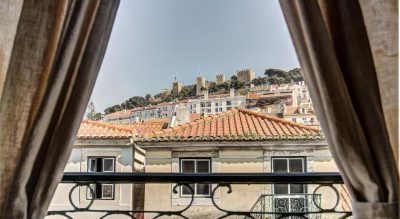 Located in busy Rossio – the heart of Lisbon – it's just one of those amazing value places that will make you feel at home. Perfect to make friends. Book now
Or… find your own!
Use this list of quality hotels and guesthouses I've put together to get you started. ALL of these are located in the best central areas of Lisbon, with WiFi and with a rating of 8 or higher. Just pick your favourite!
Lisbon Beaches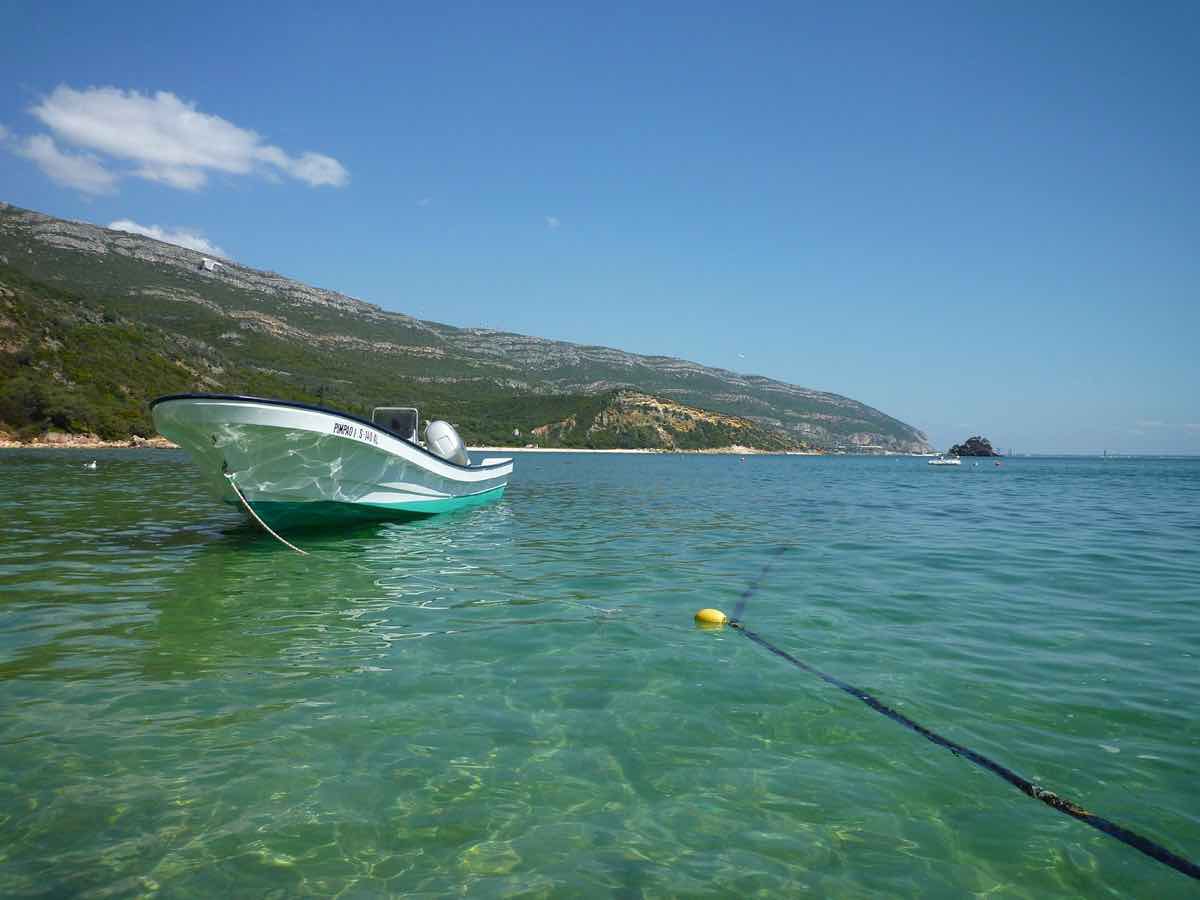 One of the major selling points of Lisbon is its proximity to wide Atlantic beaches, perfect for surfing, swimming or just procrastinating while getting tanned. There are many beach possibilities around – specially if you get a car to get around – but I'll just drop here my top 5.
Make sure to check my Lisbon beach guide, with complete reviews, a map and tips as to where to go and where NOT to go.
Top 5 beaches near Lisbon
With no particular order:
Portinho da Arrábida. Located in a bay enclosed by the a natural park it boasts incredible crystal clear waters. 1 hour from Lisbon and sadly a nightmare to park.
Praia da Adraga. A rugged coast with huge cliffs make this beach one of the most dramatic ones in Portugal. The landscape is gorgeous and a bit more safeguarded from the crowds in Praia das Maçãs.
Praia da Mata. This beach is actually just one of a total of 15km of Atlantic golden sand beaches of Costa da Caparica. Get there by bus or car. When there's no traffic, it should be only a 25-min journey.
Praia do Meco. Wild and remote, but with great facilities. The main bar/restaurant is very popular hotspot for watching the sunset with a caipirinha in one hand. 1h from Lisbon by car.
Praia da Comporta. I just love the beach near this little town surrounded by rice fields and the bliss of Alentejo landscape. 1h30 to get there from Lisbon, so worth to consider staying there for the night.
To make it clear: these are my favorite beaches. You can still find some lower quality but more accessible beaches near Estoril and Cascais. They're a 30/40 min train ride from the Cais do Sodré station.
What and where to eat in Lisbon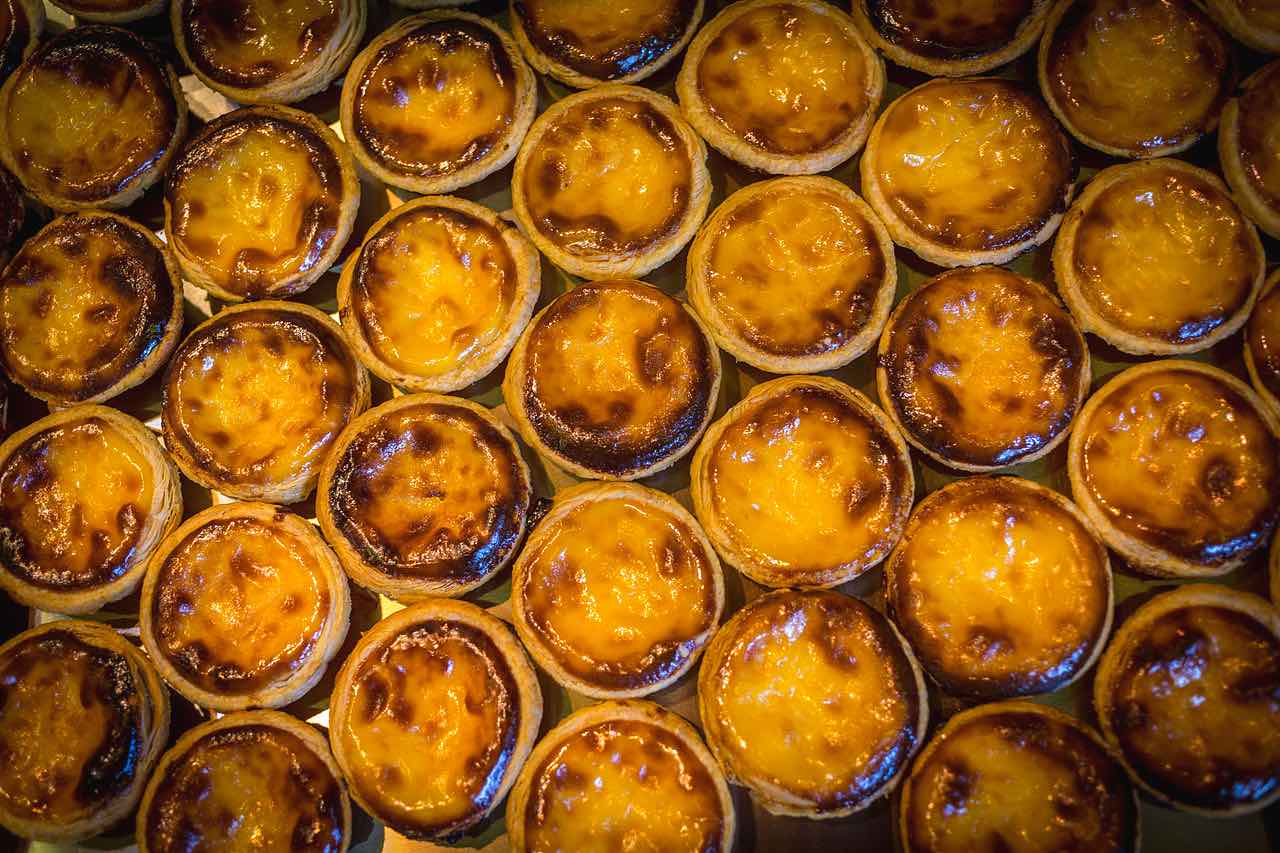 There's hardly a better destination for foodies. Lisbon is packed with great food at delicious prices!
Make sure you try the most popular local specialties:
What to eat in Lisbon
Sardinhas grelhadas: grilled sardines are one of Portugal's most beloved dishes. They're the symbol of Festas de Lisboa month-long party in June.
Bacalhau: they say Portuguese have 365 ways of cooking bacalhau (cod) – we are really world experts. Bacalhau com natas (with cream), Bacalhau à Brás (with fries and scrambled egg) are the most popular choices, but you're on to a memorable meal with anything on the menu.
Caldo Verde: kale soup with slices of chorizo. Sounds boring but it's actually authentic, delicious and healthy.
Pastel de nata: the iconic egg custard tarts. They're easily available in all pastry shops and accompanied by a bica (café).
The restaurant scene is more alive than never. There's a place for every budget nd type of food.
Yet I still think for anyone visiting the goal is to go local and seek authenticity on a plate. There are a few places where you can have delicious traditional food in Lisbon:
🍴 Toma Lá Dá Cá (Travessa do Sequeiro, 38)
Very typical and unpretentious place. Don't expect creative or imaginative dishes, just authentic food as it's served in any Portuguese home. I find it a particularly amazing choice for meat lovers, but grilled fish is great too. You won't be disappointed.
🍴 A Gina (Parque Mayer)
Great honest food from the North of Portugal, respecting traditional ingredients and ways of cooking. You can eat a LOT for 20EUR/person, but I'm particularly fan of their meat.
🍴 Carvoaria Jacto (Rua Maria Andrade, 6A)
A steakhouse, done the portuguese way. Choose your meat (lamb, beef or pork), the cut and size and they'll cook it for you. Salad is complimentary. Everything is great quality, but the Posta À Mirandesa will rock your world.
💡 TIP: the side items that magically appear on your table before the meal are NOT free. I'm talking about bread, olives, cheese, etc. If you don't want them, flag immediately to the waiter so that they don't charge you in the end.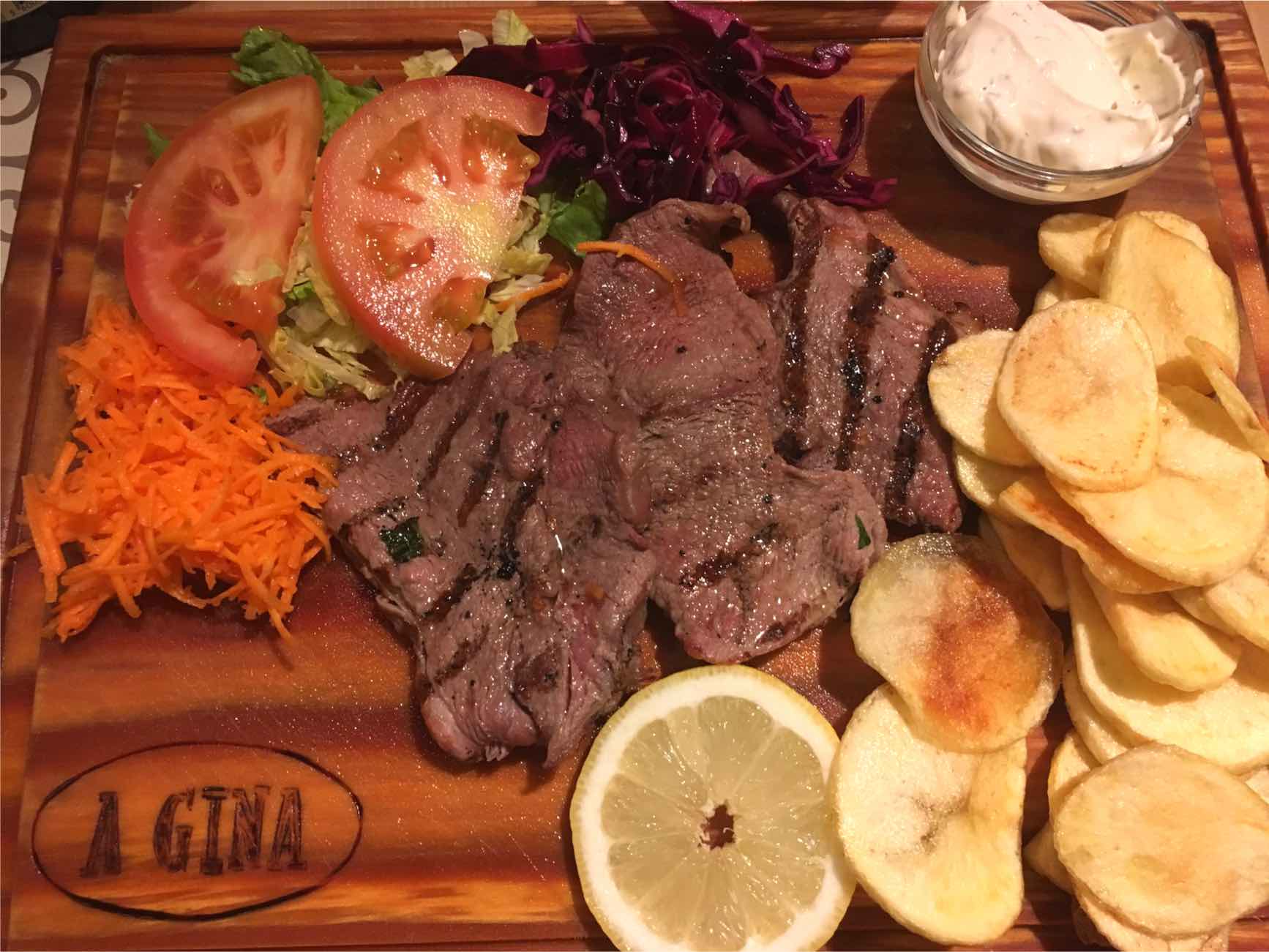 Seeking a place to stay in Lisbon? Search no more! (2/2) ⭐
Located in busy Rossio – the heart of Lisbon – it's just one of those amazing value places that will make you feel at home. Perfect to make friends. Book now
Lisbon nightlife
One thing I love about Lisbon is how down-to-earth it can be. "Going out" in the city can be as simple as grabbing a drink from a bar and drinking on a street in Bairro Alto. And it's damn fun.
There are fancier cocktail bars and clubs, but for this you can go everywhere else in the world, right?
Cais do Sodré
This part of Lisbon is mostly known for its nightlife with loads of unique bars and nightclubs around. People gather around Rua Nova do Carvalho, also known as Rua Cor-de-Rosa (Pink Street).
Have a drink at Pensão Amor, which used to be a cheap pension with rooms rented by the hour to prostitutes and their clients. The 18th-century building has a total of 5 floors and amongst its burlesque decoration, you can find old posters from peep shows, poles and other suggestive items.
Bairro Alto
During the day is one of the oldest and most traditional neighborhoods in Lisbon. At night, specially during weekends, this maze of cobblestone streets gains a new life and turns into the city's major nightlife hotspot.
Tips for Lisbon nightlife
Timings are everything. Locals usually have dinner between 20:00 and 21:30 and don't go clubbing before 1 or 2 in the morning.
Most people will grab a drink in Bairro Alto or Cais do Sodré. If you're looking for a more chilled location, try Bica and the street along the funicular line (Elevador da Bica).
The most famous – and allegedly best? – nightclub in Lisbon is Lux (Av. Infante D. Henrique, Armazém A, Santa Apolónia). This converted warehouse is known for its ecletic electronic music.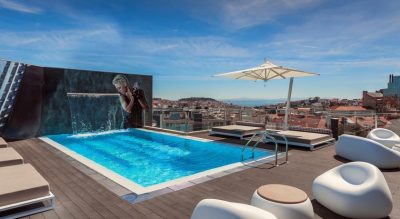 Top hotels in Lisbon
I've made the hard work for you.
This is a pre-filtered list of hotels in the safest areas of Lisbon.
How to get to Lisbon
Lisbon is not in a central location in Europe, so the best way of getting there is by plane.
Companies like TAP Portugal assure daily connections from the United States, South America and Africa. If you're based in the US, also have a look at travel package deals combining flight + hotel + transfers. Some of them might be a good deal – the best one for this is Azores Getaways.
If you're coming from inside Europe, your choices are dramatically larger. Several low-costs fly to terminal 2 of Lisbon airport, including Ryanair, Easyjet and Norwegian. To find which one has the best prices on the dates you're interested, check Skyscanner or my new favorite app TravelPerk.
Regardless of where you're flying from, when arriving Lisbon, make sure you don't scammed by the taxi drivers. There are far better options to go to Lisbon city center.
Cost of things in Lisbon
To give you a good idea of the budget you can expect, I'll give you some examples of what things usually cost me in Lisbon. The prices have been updated in August 2019.
Lisbon budget and daily costs
Transportation: The VivaViagem card costs 0,50 EUR. An individual metro ticket is 1,5 EUR, but the Zapping option (topping up money is more convenient). For buses, onboard ticket are even more expensive so it's better to buy your ticket in advance.
Food: a typical lunch menu will cost anywhere between 8 and 15 euros (includes main dish + drink + dessert). For dinner, prices start at 30/35EUR for a full dinner for two, including wine.
Water: going up and down those hills will make you thirsty. A big water bottle (1,5L) costs from 0,35EUR in local supermarkets.
Accommodation: Prices of accommodation have risen significantly in recent years. Realistically, private rooms start at 40 euros per night. But there's a room for all budgets – see here my list of hotel suggestions.
Entrance fees: the main sights in Lisbon range from the 3 EUR for Arco da Rua Augusta up until the 12 EUR of Mosteiro dos Jerónimos.
Overall and comparing to other european capitals, Lisbon is very cheap. You'll see the city offers loads for your money, particularly in the food department.
If you're traveling with more people and dividing costs, it is perfectly possible to get around with less than 60-70 euros per day, accommodation included.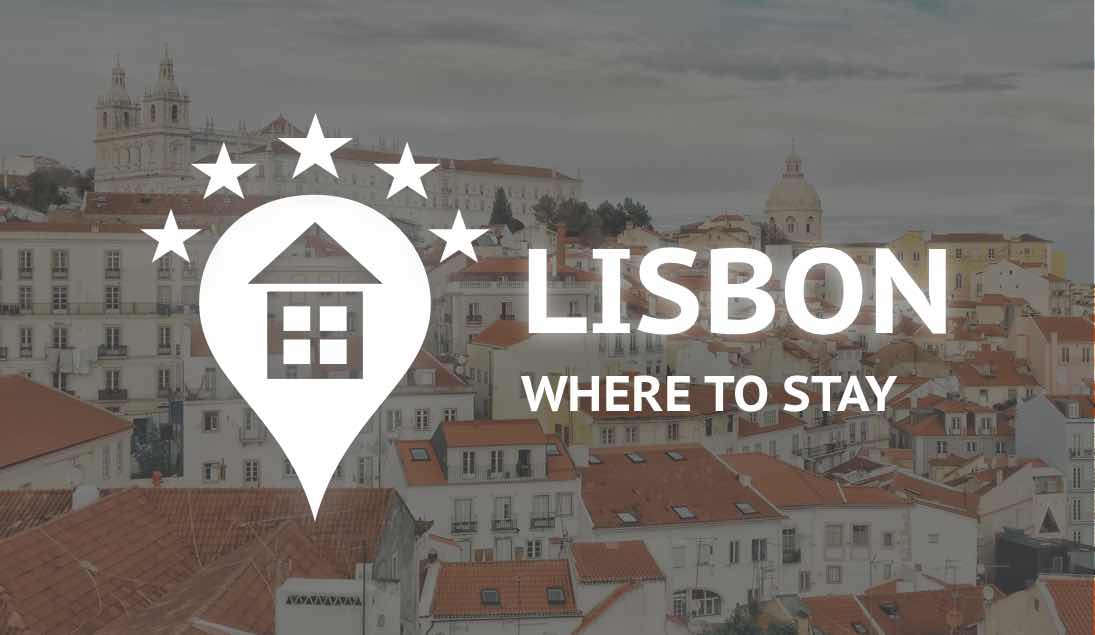 Top hotels in Lisbon
I've made the hard work for you.
This is a pre-filtered list of hotels in the best areas to stay in Lisbon.
Insider tips for Lisbon
Avoid taking taxis, specially if you've just arrived to Lisbon. There are far more reliable scam-free options to get to the city center.
"Drug" dealers in Baixa are completely harmless. In fact most of them don't even sell real drugs. Say no and go on with your life.
Start off your days portuguese style with a café (coffee) and a pastel de nata (custard tart) in any coffee or pastry shop. Repeat after lunch and dinner, if desired.
Whenever you see a sign saying miradouro, follow it. You'll be rewarded with great views.
Couvert items in restaurants – olives, cheese, bread, etc – do not come for free. In fact they can be overpriced. If you don't want them, just say no as soon as the waiter comes.
Do NOT eat in any restaurant with hawkers inviting you in. While in some the food is actually not that bad, others can be a tourist trap. This is specially true in Rua das Portas de Santo Antão.
Tipping is completely optional. You do it only if you think your service was far more than expected.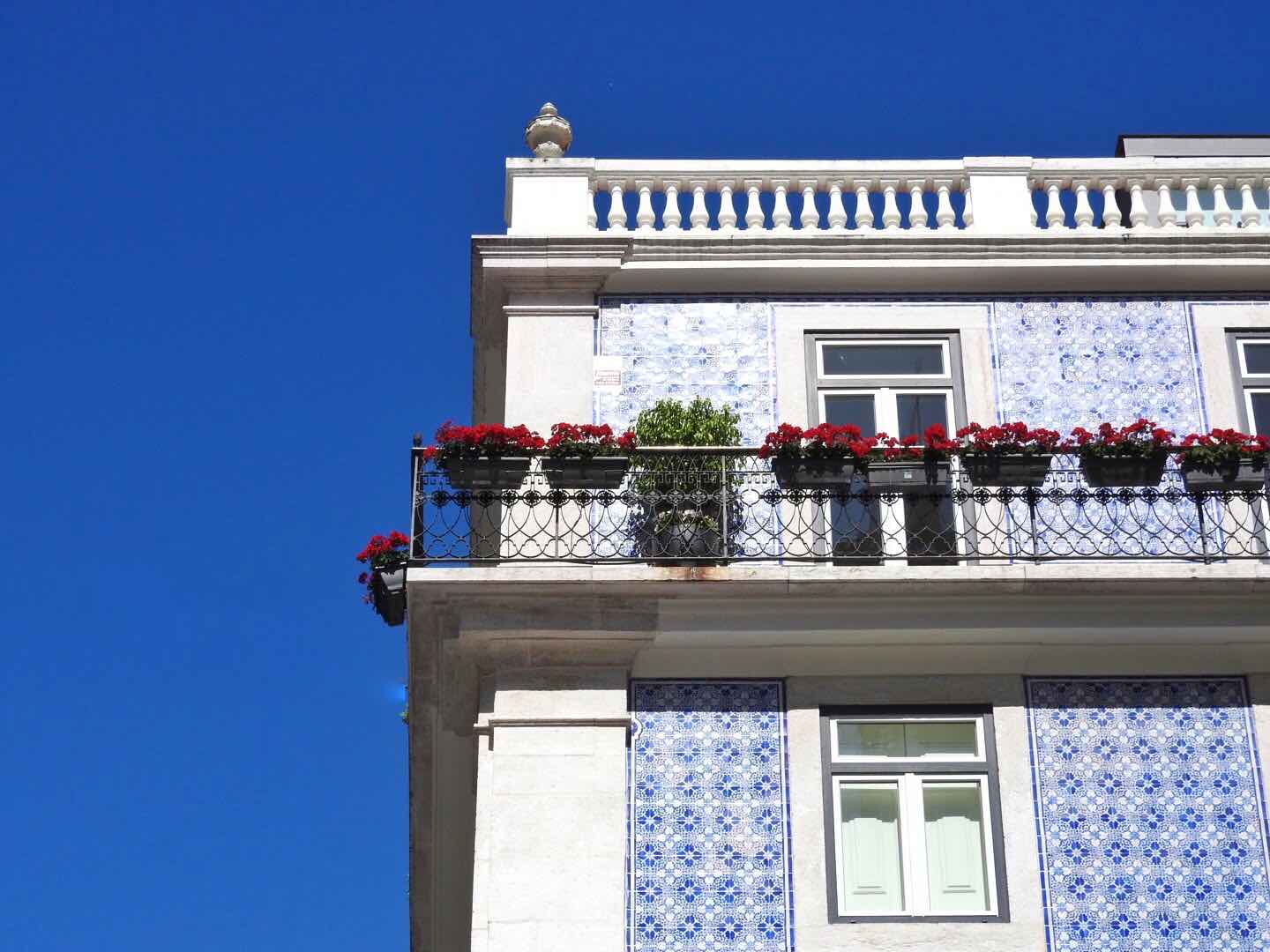 Lisbon Review
It's kind of awkward to review the city where I've lived for almost 10 years. It's like you're reviewing your family: you acknowledge all the flaws, but you still love them anyway.
There's no doubt recent years have completely transformed Lisbon. Some say it's for worse – and for sure the "Venice effect" is there. More visitors, tuk-tuks, souvenir shops, and hotels opening in historical buildings are now opening to cater this
invasion.
On the other hand, it also means less decrepit buildings, increased safety, more food choices. There's a positive energy and vibe in the air. There might be many underlying problems going on, but my beloved Lisbon is alive and charming as always.
Lisbon Travel Guide – Other Useful Links
Have you used this Lisbon travel guide? Which other tips for Lisbon would you add?
Feel free to share below your experience, I want to continuously improve this article!