Tired of mass tourism and gentrification? Don't wait to wait in 2-hour queues for tourist attractions? Want to discover some of Europe's hidden gems and underrated destinations? Read on.
More and more, people want local traditions, authentic ways of living, genuine connections when they travel. Only places who haven't been overflowed with mass tourism can deliver that.
Exploring more underrated destinations is now a trend and one of the best tips to travel the continent these days.
I reached out to fellow travel bloggers to help me create a list of 13 off-the-beaten-track destinations in Europe (with no particular order). We've only included places we've personally visited.
So let's start – here are 13 (plus an extra!) of the best hidden gems in Europe.
1

Tbilisi, Georgia 🇬🇪

First one on the list is the synonym of hype in the travel world these days: Tbilisi.
The capital of Georgia has emerged from decades of Soviet shade to shine with charming hilly streets, gorgeous mountain landscapes, and a food scene that was simply hidden for too long. The sooner you go, the more local and authentic this European hidden gem will feel.
✈️ Why go to Tbilisi
Georgia is putting a lot of effort into growing its tourist industry and Tbilisi, the capital is a very welcoming place. Yet it is still relatively undiscovered. Visits from other European nations is still only a trickle. This will change, however, so go there and enjoy one of the World's cheapest capital cities. Try amazing wine, food, and famous hospitality. Get out to mountains higher than the Alps in a matter of hours.

Keith, Nomad Flag
📅 When to go to Tbilisi
Avoid the extreme temperatures of the winter and summer months and head to Tbilisi during the shoulder season (April-May or September-October). The temperatures are mild, perfect to not only explore the city but the nearby mountains.
2

Riga, Latvia 🇱🇻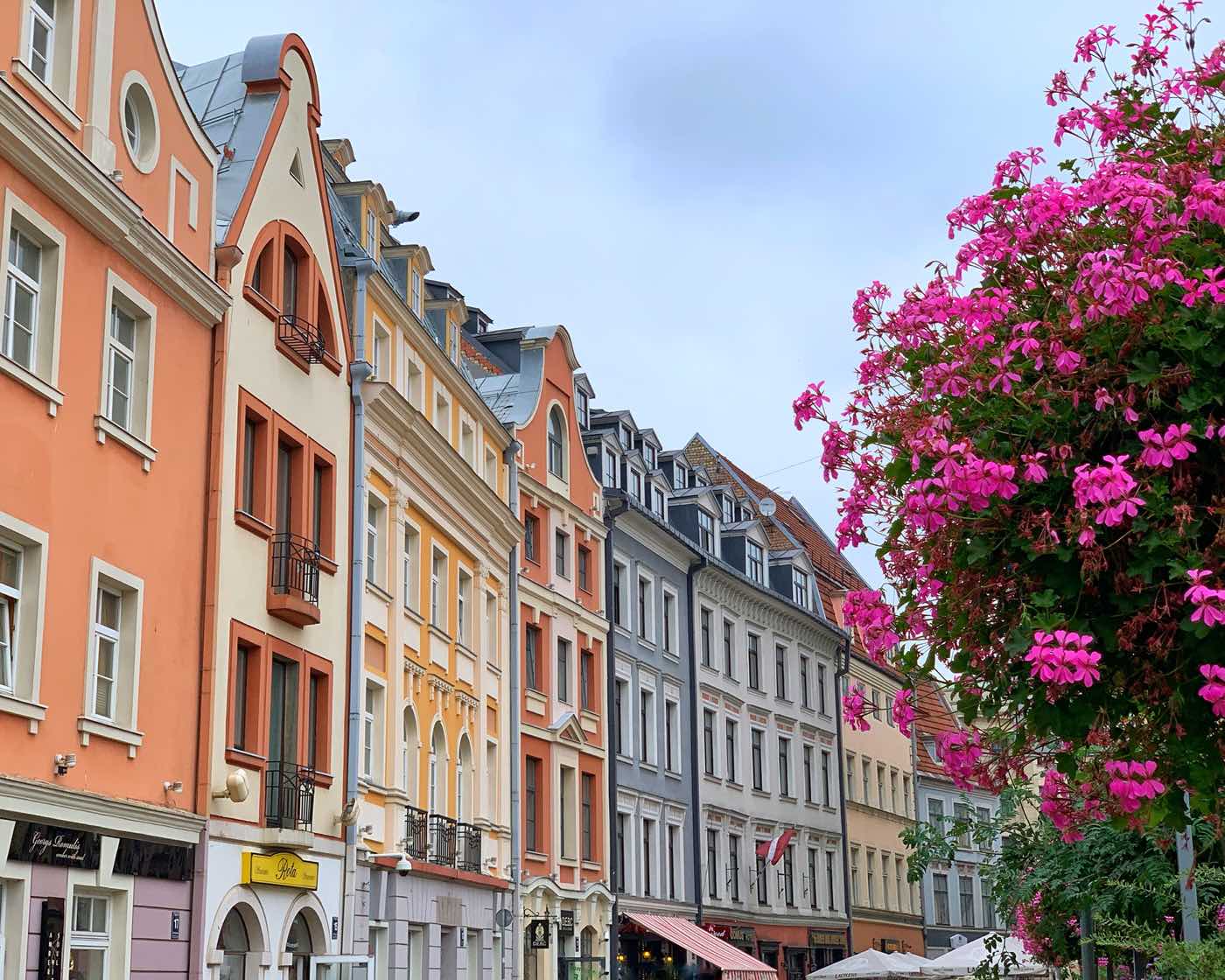 The largest city in the Baltics, Riga was one of my travel surprises recently. Despite the many stag/hen parties, it felt like a downsized and quieter version of Prague to me.
The Old Town (Vecriga) is a UNESCO World Heritage Site, boasting medieval and art-noveau buildings, vibrant bars, and colorful alleys. Speaking of architecture, don't miss the House of The Blackheads, built as a "frat house" for the brotherhood of Blackheads, a guild for shipowners, unmarried merchants, and foreigners.
✈️ What not to miss in Riga
The House of The Blackheads, built as a "frat house" for the brotherhood of Blackheads, is a stunning piece of architecture by itself and is the landmark of the city. While you're wandering the tiny streets, stop by a local bar for a shot of the traditional melnais balzams (black balsam).
📅 When to go to Riga
Winters are ruthless in the Baltics, even though Christmas lights up the city in a special way. Avoid January-March months and aim to go between May and August when weather is warmer and days are longer.
3

Utrecht, Netherlands 🇳🇱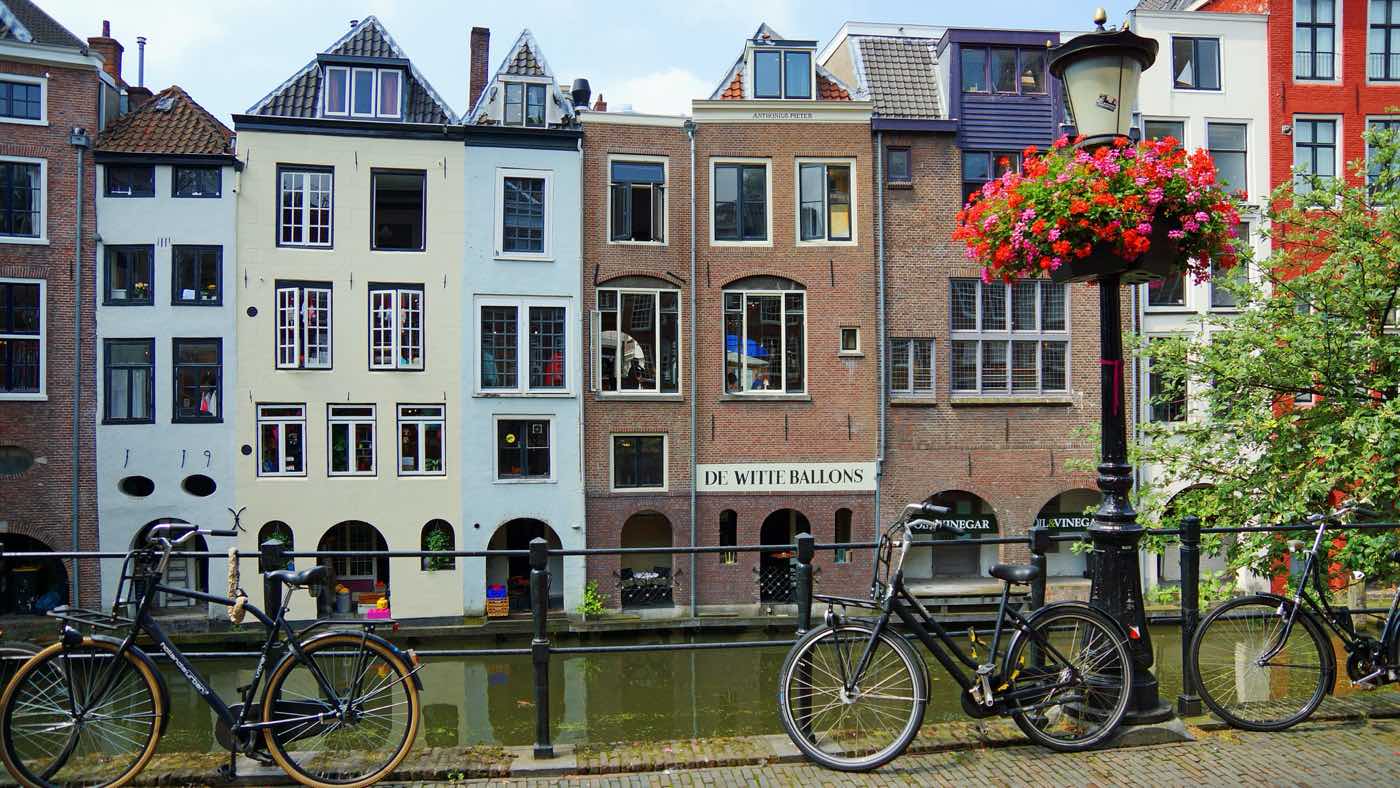 The first place that comes to mind when Netherlands comes to mind is Amsterdam. The city receives many more tourists than locals and has recently even declared "war" on overtourism. But hey, that doesn't mean you should skip the rest of the country!
Just 53 km away from Amsterdam, the charming city of Utrecht is a cheaper, more secluded alternative, where you can have a sneak peek into a more authentic Dutch way of living.
✈️ Why go to Utrecht
Utrecht can be described as a small version of Amsterdam. It is easily accessible by train only ~30 minutes from Schiphol Airport and an easy city to get around in (you can walk nearly everywhere). It has all the best bits of Amsterdam, without the mass tourism. Cute canals, funky shops and a great food scene! The people are really friendly and it's just a lovely city 🙂

Caroline, Breaks
📅 When to go to Utrecht
Based on weather alone, May to September are the best months to visit Utrecht. The King's Day on the 26th April is a great time to visit and party all day (and night) long.

From December through February, the weather gets too cold to stroll along the city's canals.
4

Madeira Island, Portugal 🇵🇹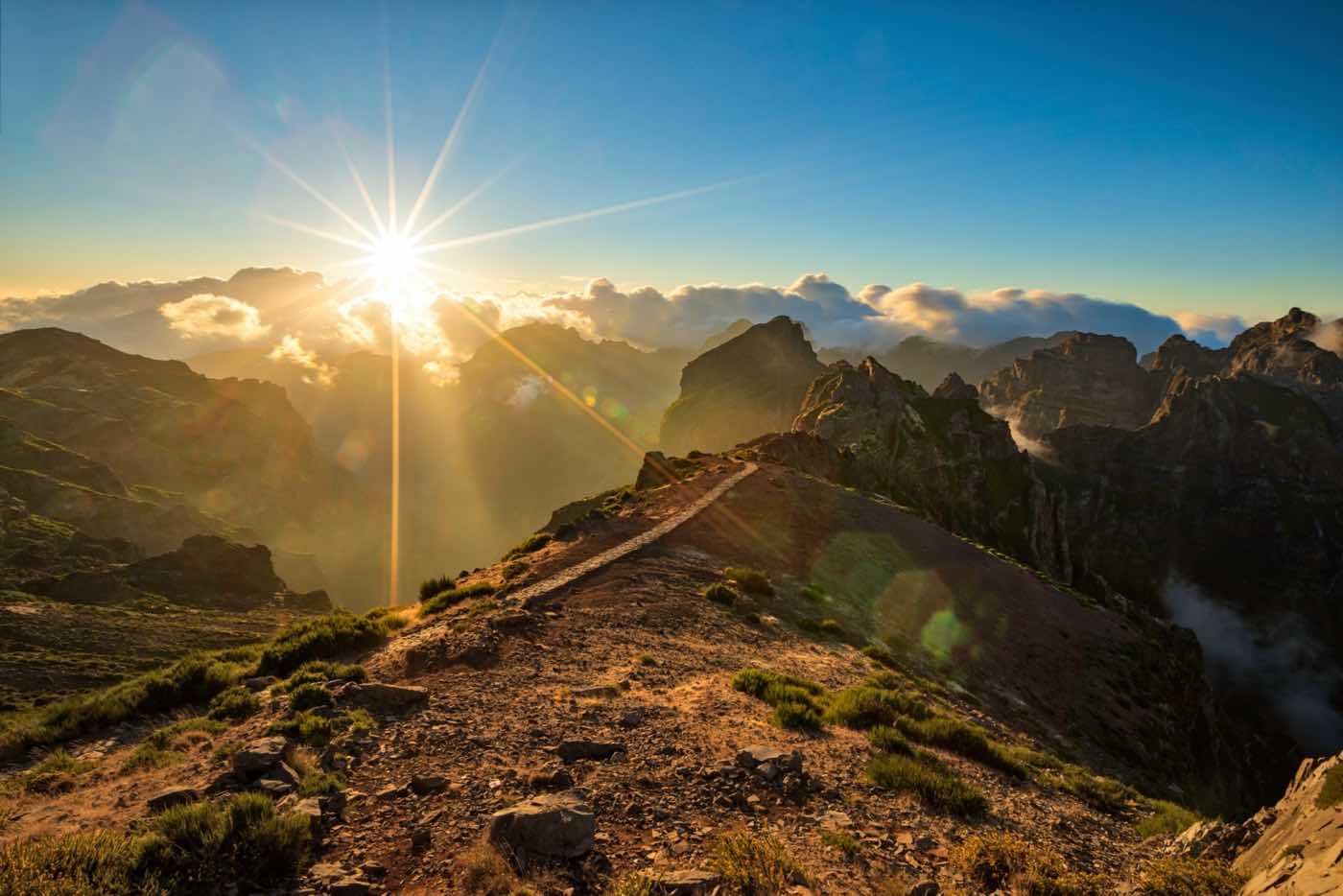 Any island in the wild Atlantic Ocean is destined have a remoteness quality to it and Madeira Island is no exception. Despite being a common getaway for European tourists (especially from Northern Europe) and known as the birthplace of Portuguese soccer legend Cristiano Ronaldo, it still remains hidden in the shade of Lisbon or Porto.
A great nature getaway, the island is known for its colorful and vibrant events throughout the year. The New Year's Festivities in particular attract thousands of people to see the world-famous fireworks show.
✈️ Why go to Madeira
When you think of Portugal, one does not immediately consider Madeira as the first destination they might want to visit. However, I strongly believe this island is completely underrated. For the adventurer there is an abundance of hiking. For the family there is the beautiful climate to enjoy swimming or do things such as take a traditional toboggan ride. And for the foodie, there are many culinary delights to be enjoyed alongside traditional drinks.

Shelly, Wander & Luxe
📅 When to go to Madeira
While most Europeans are struggling with freezing temperatures and gloomy days for half the year, Madeira keeps mild temperatures all-year round. June-September is the period when you can take more advantage of the island's great outdoors and there are more things happening in the island.
5

Bilbao, Spain 🇪🇸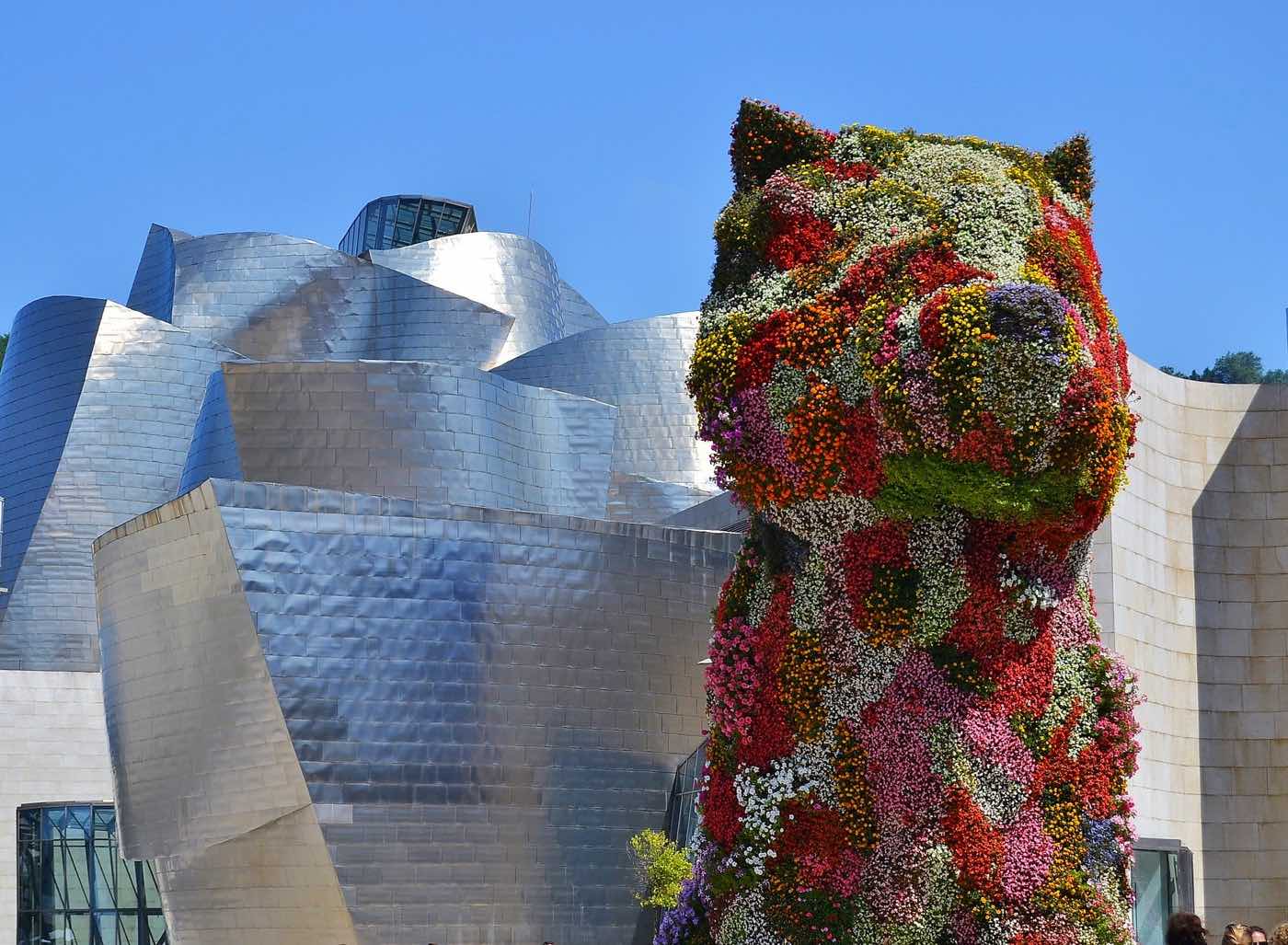 Bilbao is the de facto capital of the Basque Country, in Northern Spain. This city filled with personality is mostly known for the iconic Gugenheim Museum, the open promenades along the Zubizuri river, and the artsy events and sculptures.
Food is another reason to go to Bilbao. The Basque Contry has its own version of tapas, called pintxos (pieces of bread topped with anything from seafood to filled peppers). Yes, I ate my weight in pintxos and don't regret it any of it!
✈️ What not to miss in Bilbao
Right next to the Zubizuri river, the iconic Gugenheim Museum is the city's most photographed landmark. Make sure to visit the giant spider sculpture nearby!
📅 When to go to Bilbao
Shoulder season is the best time to visit this part of Europe, so aim for May, June, or September. The 2020 European Football Championship takes place in June.
6

Skövde, Sweden 🇸🇪


Tucked away between Sweden's two largest lakes and by its two largest cities, Stockholm and Gothenburg, Skövde is the definition of an overlooked destination.

This charming little town in Sweden is an out-of-the-box idea for those who seek a nature fix, features the largest aqua park in the country and an interesting scene of international restaurants and shops.
✈️ Why go to Skövde
There are a bunch of really interesting restaurants including a tiny sushi and ramen joint that serves the best ramen in the world, in my opinion, as well as a pizza and salad place that makes the most interesting salads, full of dozens of ingredients and a circus themed drinks and tiny food restaurant. (…) It's basically a wonderful place for foodies looking for something different. They also have more traditional, Swedish restaurants too.

Jupiter, Jupiter Hadley
📅 When to go to Skövde
Avoid November-March months when days are shorter and temperatures are lower. From March to June, spring infuses this region with color cultimating in the the Midsommar celebrations, happening throughout all Sweden on the 24th June.
7

Cologne, Germany 🇩🇪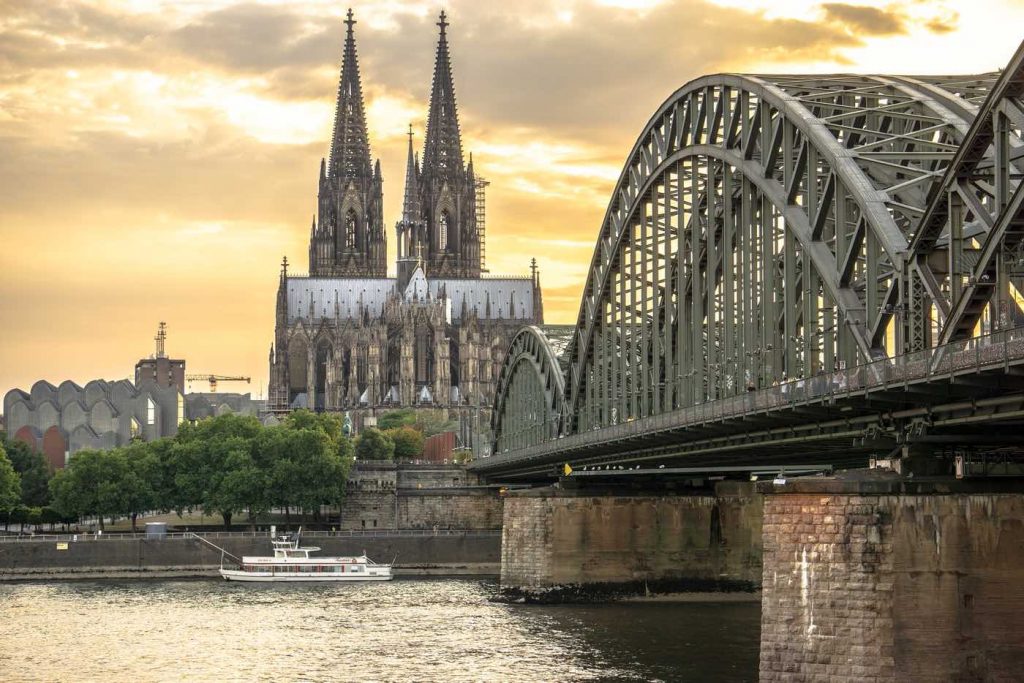 Cologne, known as Köln in Germany, is the third largest in Germany, but it's not on the top picks of travelers visiting the country that prefer to head to Berlin, Munich, or Hamburg.
However, Cologne has plenty of reasons to visit, from the majestic Cologne Cathedral, medieval city center, and one of the most vibrant Christmas Markets in Europe. Fun is also guaranteed on the Cologne Carnival but also during the rest of the year. Did you know this is the German city with more pubs per capita?
✈️ Why go to Cologne
Cologne is one of Germany's lesser visited cities, but there should so much to see and do! Take a quiet stroll along the Rhine, explore the cathedral and make sure you stop off on one of the many German cafes for a Sauerbraten. It has a chocolate museum which can't be missed and outside of the Christmas period when the markets come to town it's a pretty quiet city. It's really well connected so you can get out into the countryside easily and Phantasialand is close by for the thrill seeking travellers.

Kariss, Shy Strange Maniac
📅 When to go to Cologne
If you can survive the cold temperatures, both Carnival and Christmas are big events in Cologne and are an added reason to visit.

However, spring are summer are the best seasons to explore the city and take advantage of the many typically German beer gardens.
8

San Marino 🇸🇲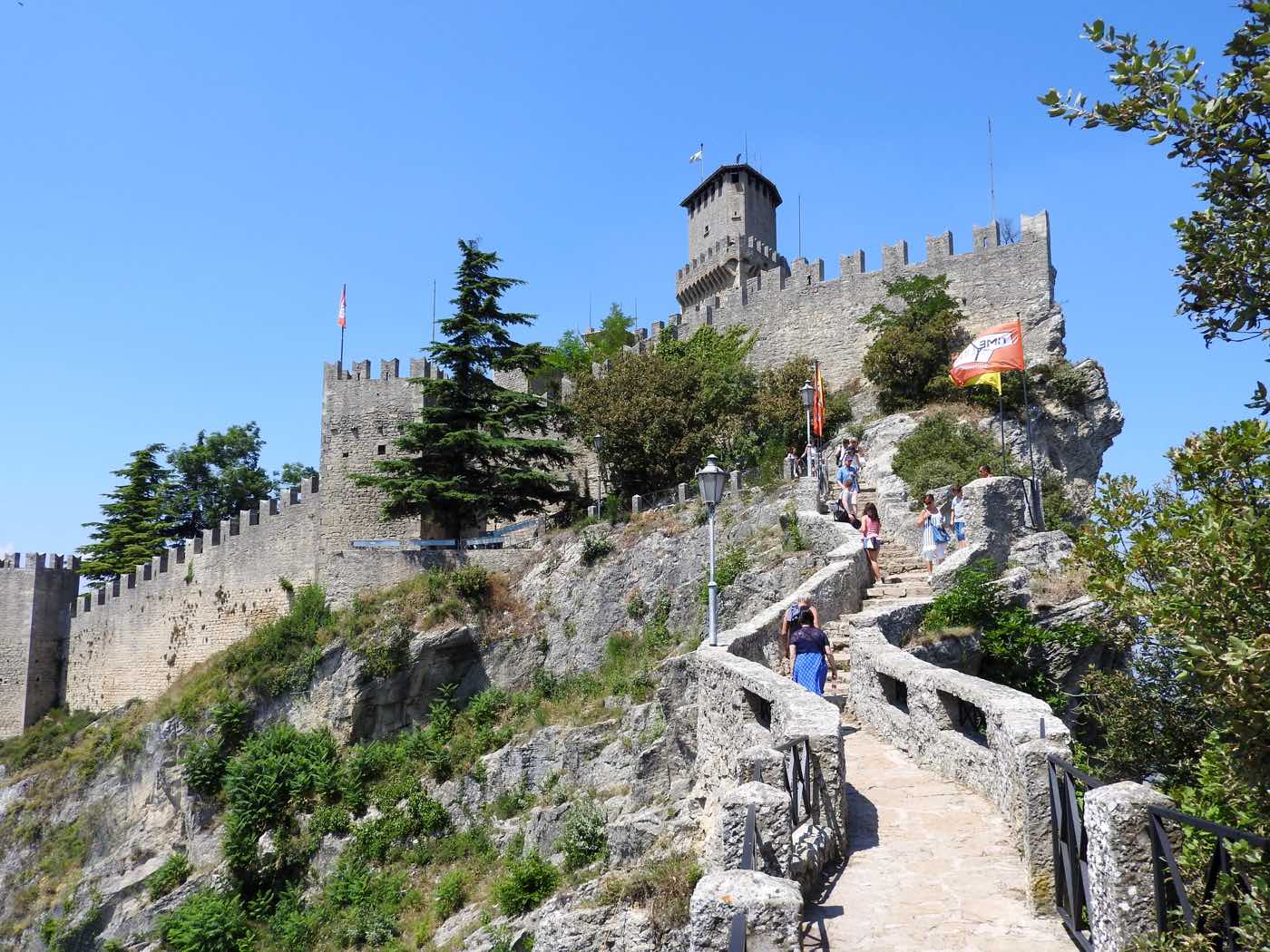 Not going to lie, you can see San Marino in an afternoon. But it's a heck of an afternoon!
Visiting the hilly San Marino is more than just a novelty of visiting such a small country. The gorgeous walled town of a maze of tiny streets, with wide open views stretching until the Adriatic sea, and lots of photo ops is a delight. In other words, a hidden gem in the heart of mainland Italy.
✈️ What not to miss in San Marino
Out of all the towers and walls, Cesta Tower is where you have the best views in San Marino. Head inside to an exposition of historic weapons.
📅 When to go to San Marino
Just like the rest of center Italy, July and August are extremely hot months in San Marino. Climbing hundreds of stairs under the July's hot blazing sun was not an easy task even for a fit and active person like me.
9

Corsica, France 🇫🇷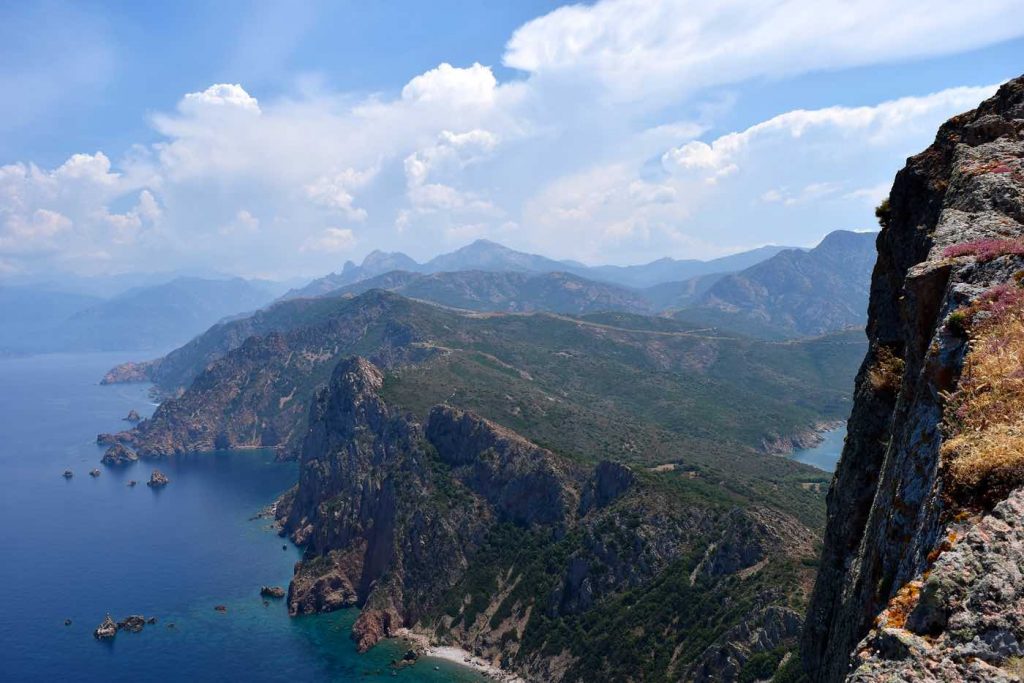 Even though 3 million people visit Corsica each year, tourism hasn't spoiled the island. Big resorts and hotels can only be found in major towns like Porto Vecchio or Calvi, leaving the rest of this massive Mediterranean island relatively unspoilt.
For some reason its nickname is île de beauté (island of beauty). With sublime mountain landscapes that stretch into dramatic sea views, in Corsica you're never too far away from a dreamy beach cove or a little town with centuries of history like Ajaccio, Napoleon's birthplace. All this is wrapped up with a hearty French-Italian cuisine, based on local fresh produce – wild boar, lamb, olives, or Corsican wine are amongst the most popular ingredients.
✈️ Why go to Corsica
I was impressed by the natural beauty of Corsica. Turquoise water, more than 200 beaches and mountains perfect for hiking is what makes me want to go back to this island.

Desi, The Curious Desi
📅 When to go to Corsica
To hit the beaches and do some hiking trails visit from April to June or September-October.

Expect more tourists in July and August, when the island is home to a series of events, from classical musical festivals to a 5-day Iron Man challenge and of course, the vibrant 14th July celebrations (France's independence day).
10

Hallerbos, Belgium 🇧🇪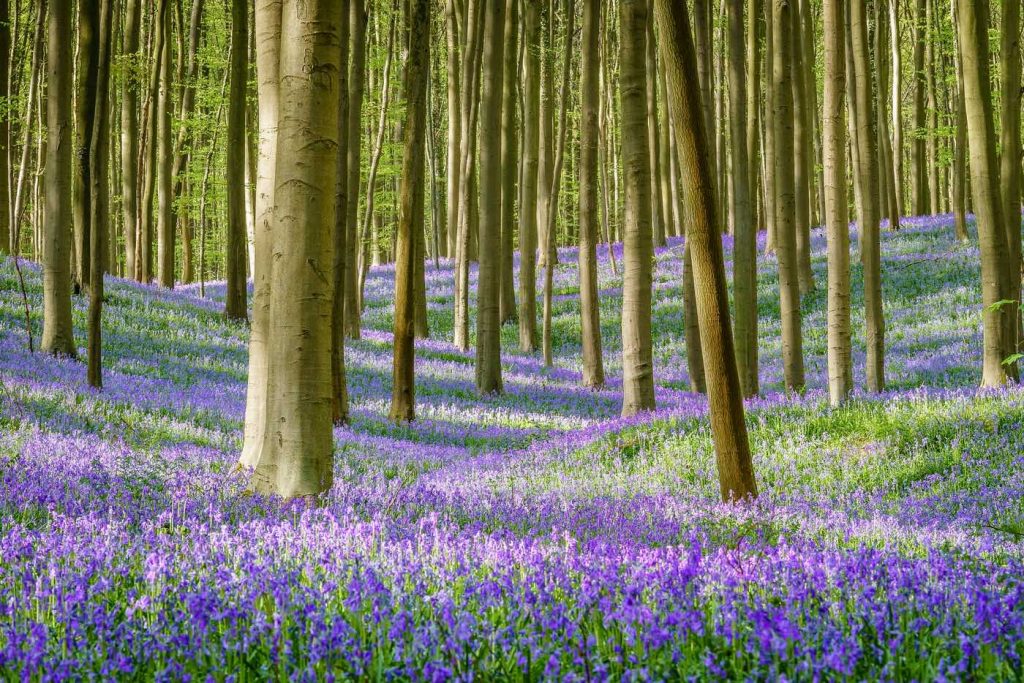 Now for something entirely different. Nicknamed "The Blue Forest", Hallerbos is a bluebell (also known as hyacinth) forest in in Halle, located 20km out of Brussels.
Once a year, Mother Nature puts on a magical show of massive flower carpets that seems taken out of a fairytale. Head to the Reebokwandeling area, which usually has the most impressive flower carpets and get there before all the Instagram influencers.
✈️ Why go to Hallerbos
Hallerbos is a beautiful, quiet forest in Belgium. When the bluebells are in full bloom, it looks magical. Abundance of Bluebells under the giant Sequoia trees makes the place worth visiting.

Kalyan, Travtasy
📅 When to go to Hallerbos
It's a no-brainer. Time your visit to coincide with the bloom of bluebells, in Spring. The perfect timing fluctuates between mid April and early May.
11

Kalamata, Greece 🇬🇷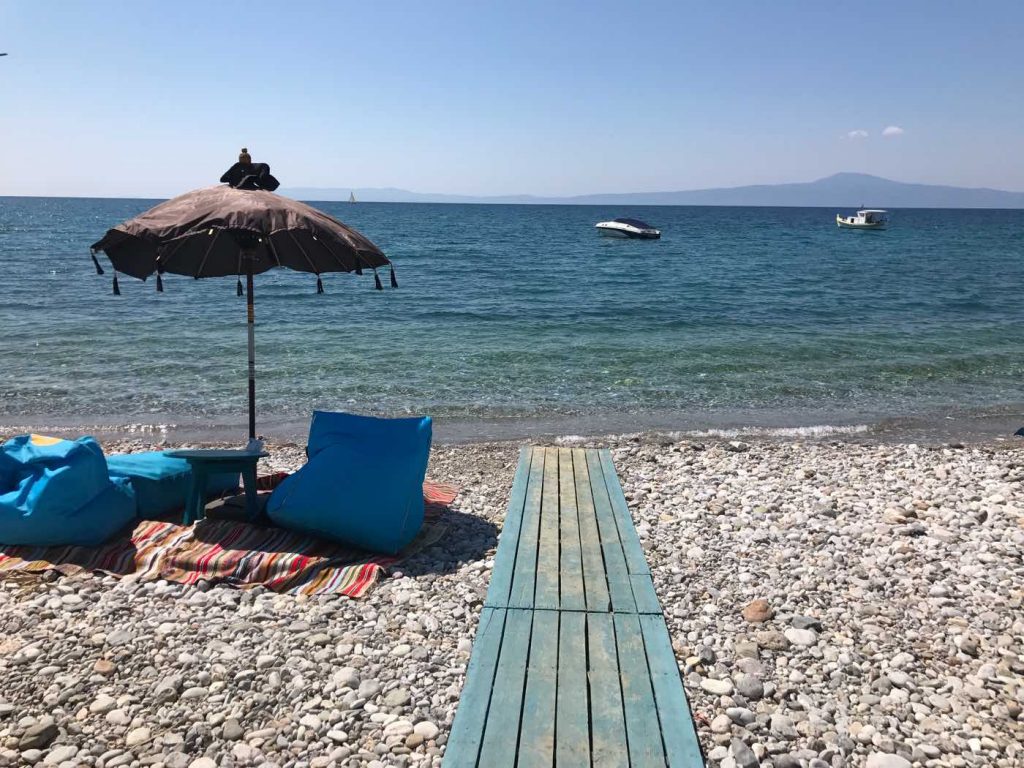 Before my time in Kalamata for the wedding of a Greek friend, I only had heard about Kalamata's delicious olives. With no expectations at all, this off the beaten track town blew me away (don't you love when that happen?!).
The great thing about this region is that is mostly visited by Greeks that go here to relax in the unpretentious Mediterranean beaches, away from Santorini or Myokonos that is on first-time Greece itineraries. When you're in Kalamata, rent a car and explore the rest of the Peloppenese peninsula.
✈️ What not to miss in Kalamata
Apart from indulging in the delicious Kalamata olives, don't miss the chilled beaches of this region of Greece. Paralia Kalamatas is the main in town, but head in the direction of Avia or the perfect sandy semi-circle of Voidokilia to find your perfect beach bum spot.
📅 When to go to Kalamata
You can expect mild temperatures pretty much any time of the year in Kalamata. That said, if you want to take advantage of the amazing pebbled beaches, better go in the warmer months, from May to October.
12

Tallinn, Estonia 🇪🇪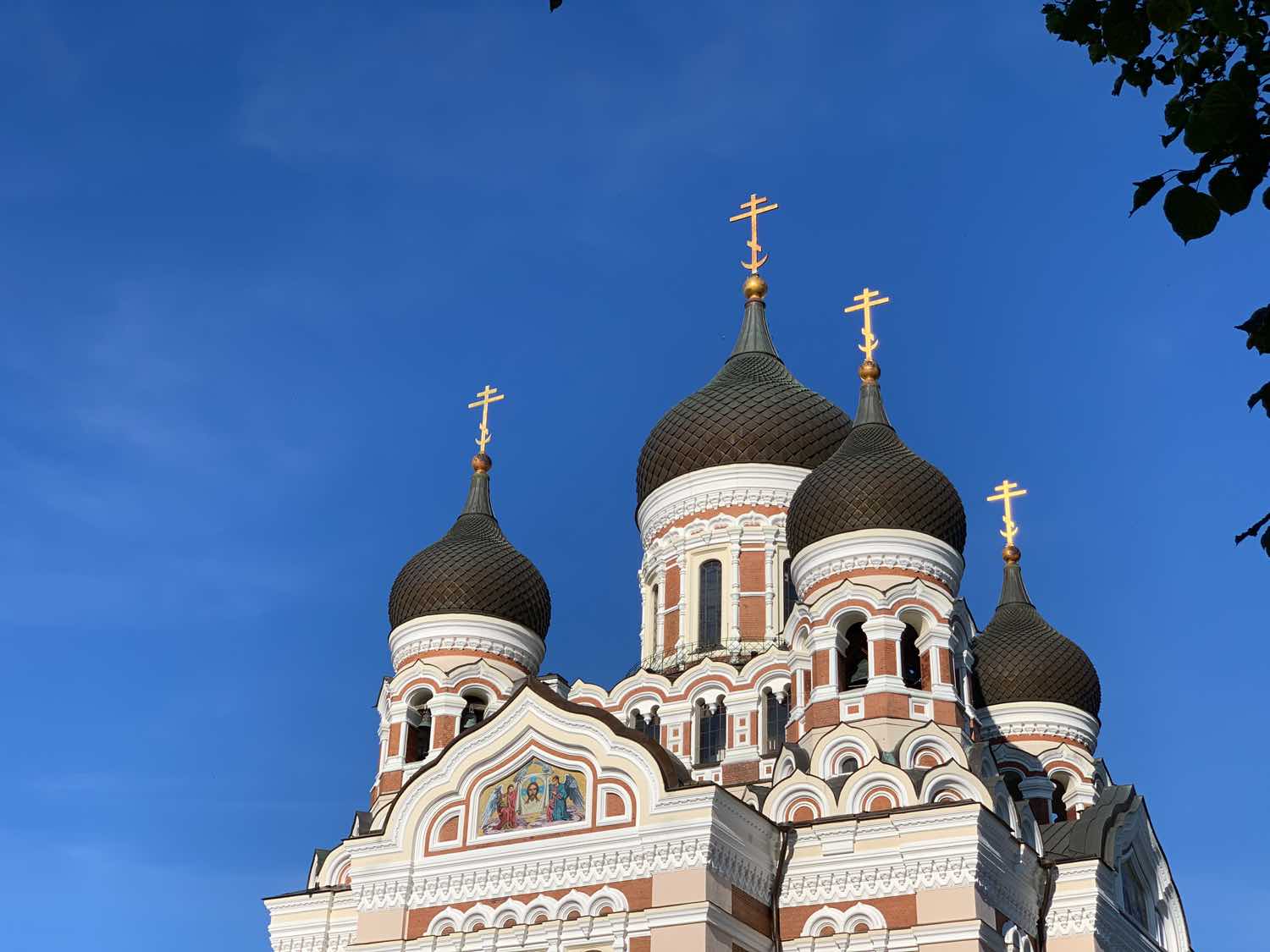 And we're back to the Baltics! I've stayed for two weeks in Tallinn and let me tell you, I could've easily stayed more. The best preserved medieval old town in Europe – where most tourists flock – is a true gem and where you will spend most of your time, but there's more to Tallinn.
My favorite area was the trendy Kalamaja district with its edgy design shops, hip coffee places in perfect marriage with whole neighborhoods of traditional wooden houses. If you get bored of Estonia, take a day trip to Helsinki, just a two-hour ferry ride away.
✈️ What not to miss in Tallinn
The medieval old town is a true gem and you can spend at least a full day walking around, sit in a café and see the world go by. Make sure you hit Alexander Nevsky Cathedral, the gorgeous Orthodox Cathedral dominating the cityscape of Tallinn.
📅 When to go to Tallinn
By the beginning of September, temperatures were already falling to winter-like temperatures, so the best time to come to Tallinn is definitely during the summer season.
13

Puglia, Italy 🇮🇹

On the "heel of the boot" of Italy, Puglia is a hidden gem destination because of its historical towns, archaeological sites, incredible food, and of course a 800-km coastline with top-notch Mediterranean beaches.
Known by Italians for a long time, only now the world starts to awaken to the memorable European trip that Puglia can be.
✈️ Why go to Puglia
Puglia, on the south tip of Italy, is almost entirely overlooked by the masses going to places like Rome, Florence or Venice further north. But it has everything you'd want from a trip to Italy: great food, olive grove landscapes, Roman history, cute towns with chalk-white houses, and tons of under-the-radar Mediterranean beaches.

Marek, The Indie Traveller
📅 When to go to Puglia
The best time to visit Puglia is during the shoulder season (April-June and September-October). As many places in Europe, July and August bring not higher – sometimes unbearable – temperatures but also higher prices to meet the demand.
Extra: Rijeka, Croatia 🇭🇷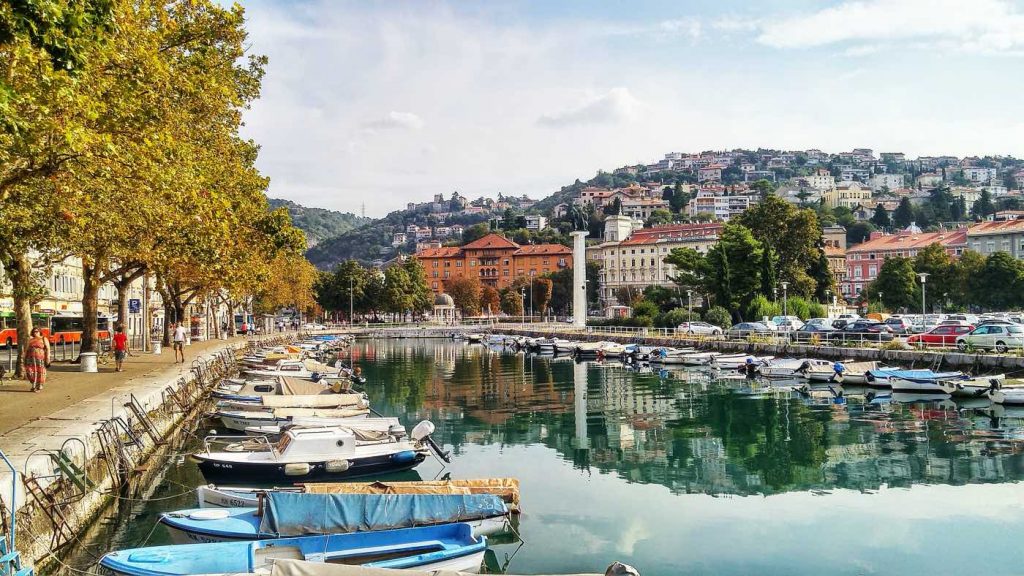 It's not the first place travelers add to their first itinerary in Croatia, but this year Rijeka is the cherry on top of the cake. One of the European Capitals of Culture in 2020, the city will get a much needed uplift, receiving all kinds of cultural, art, and design events.
Rijeka is also a gateway to explore more of Croatia. Not only the nearby and charming Istria Peninsula but also some of the most amazing Croatian islands like Pag, Cres and Krk.
Which other Europe hidden gems you think are missing from this list? Why should we go there in 2020?

Let the discussion begin!