Want to do some Thailand island hopping but confused as where to go? I feel you. With so many islands to choose from, looking at the map can be overwhelming. Here's something to help you decide where to go!
Thailand Island Hopping For First-Timers
After the busy shopping scene of Bangkok and so many things to do in Chiang Mai to keep you active, the islands of Thailand comes up in the route of many travellers for some relax.
The scenery and overall vibe of the islands of Thailand are a true travellers dream.
Whether it's the local Thai villages, the delicious street food, the turquoise waters or the numerous opportunities for rock climbing, you'll never be bored.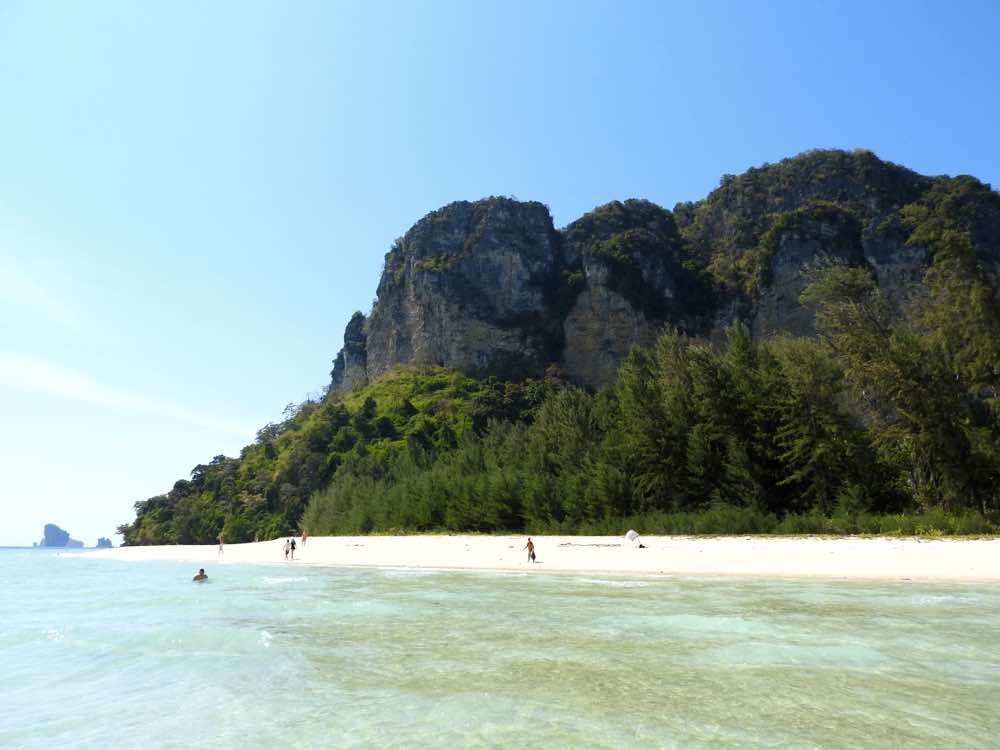 Excited already? Ok but… where exactly to go?
If you are a first-time visitor to Thailand like me, you will find the islands the most difficult area to come up with a well-thought travel plan.
There are literally DOZENS of islands, each one more distinct from the next and so many different things to see and to do. Looking at the map I personally felt completely overwhelmed while planning my island hopping itinerary. Where the hell to start and base myself? Where to spend more days?
Planning your itinerary in Thailand can be a pain. Well, this is exactly why I've decided to put together myself the guide I wish I had before I go to Thailand. Also have a look at my Thailand 2-week itinerary. Hope you feel less confused than me after this!
Islands in the Andaman Coast, Thailand
First things first. The Andaman coast is no more than the west coast of Thailand on the south of the country, facing the Andaman sea. Most of the area belongs to the Krabi province.
To make things easier and more visual, I've put all these islands on a map, divided into two groups:
Main islands in yellow: to stay over at least for a few nights
Day trip islands in red: to visit on a daytrip
Unfortunately I didn't have time to visit all of these islands. I tried hard to make sure that my two-week itinerary was not too ambitious and had lots of time to truly relax. So of course some of these had to be cut.
Thailand Island Hopping – Places to Visit
These are the main places to visit in the Andaman Coast:
Bamboo Island – Koh Mai Phai review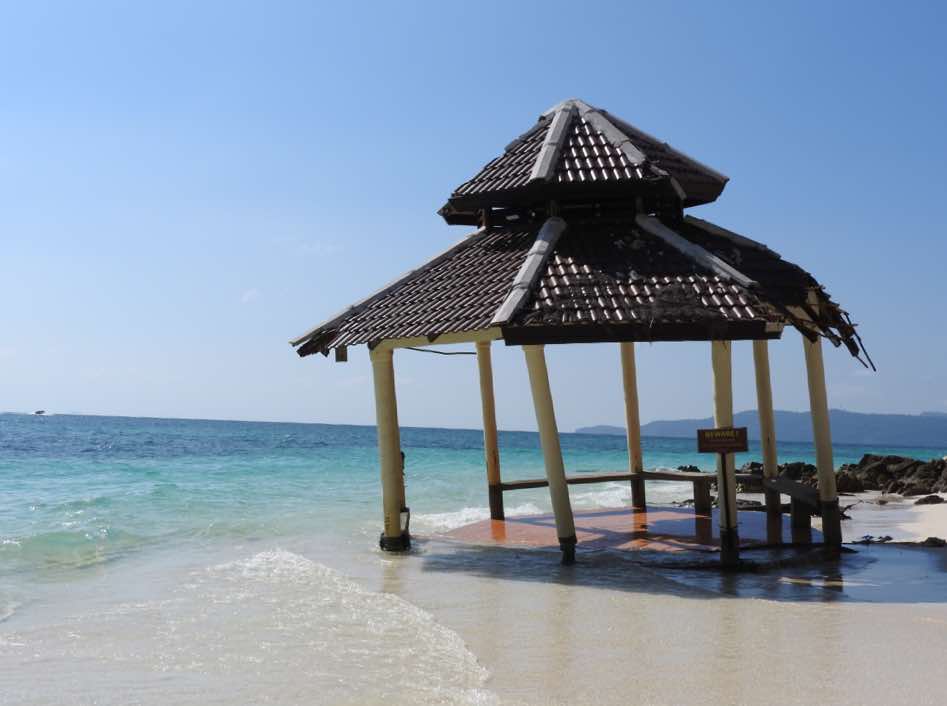 Koh Mai Phai as known as Bamboo Island technically belongs to the Phi Phi archipelago, but it has little in common with its sisters. We visited it while on were one of these annoying tourists doing a hyped Phi Phi tour so our stop time was limited to around 45 minutes.
Getting there, the scenario is quite amazing. A small island with an even smaller beach of pearl white sand and clear sea waters. Hardly anything else than a small bar serving drinks and snacks.
We got to explore a bit of the east coast of the island, where I was surprised to find out some debris of the 2004 tsunami are still (!) visible. Then the vibrant blue water called for us and we went for a swim the rest of the time.
Keep in mind Bamboo Island is one of the stops of the Phi Phi tour and there are MANY boats arriving and leaving in short intervals. As we were approaching the time to leave, the speedboat traffic started to get really crazy and the beach too small to accommodate so many people. Not quite an idylic getaway anymore.
If you are visiting Bamboo Island by yourself, I'd suggest to go early in the morning or late in the afternoon to watch the sunset and escape the crowds.
Bamboo Island overview
Good for swimming and a taste of what a real tropical Thailand feels like.
Accessibility: ★★★☆☆
Activities/Things to do: ★★☆☆☆
Beach quality: ★★★★☆
Facilities/Services: ★☆☆☆☆
Scenery: ★★★★☆
Value-for-money: ★★★★☆
How to get to Bamboo Island
You either should book one of the organized island tours that include Bamboo Island or just arrange a private longtail to take you there. In either case, you'll have to add the Natural Park daily fee (400 baht).
How long to stay in Bamboo Island
1-2 hours are enough, maybe more. Accommodation is not available in the island, but I've been told camping tents can be rented on the beach. While you may find the island too small for an entire day, it's definitely a possibility.
Koh Lanta review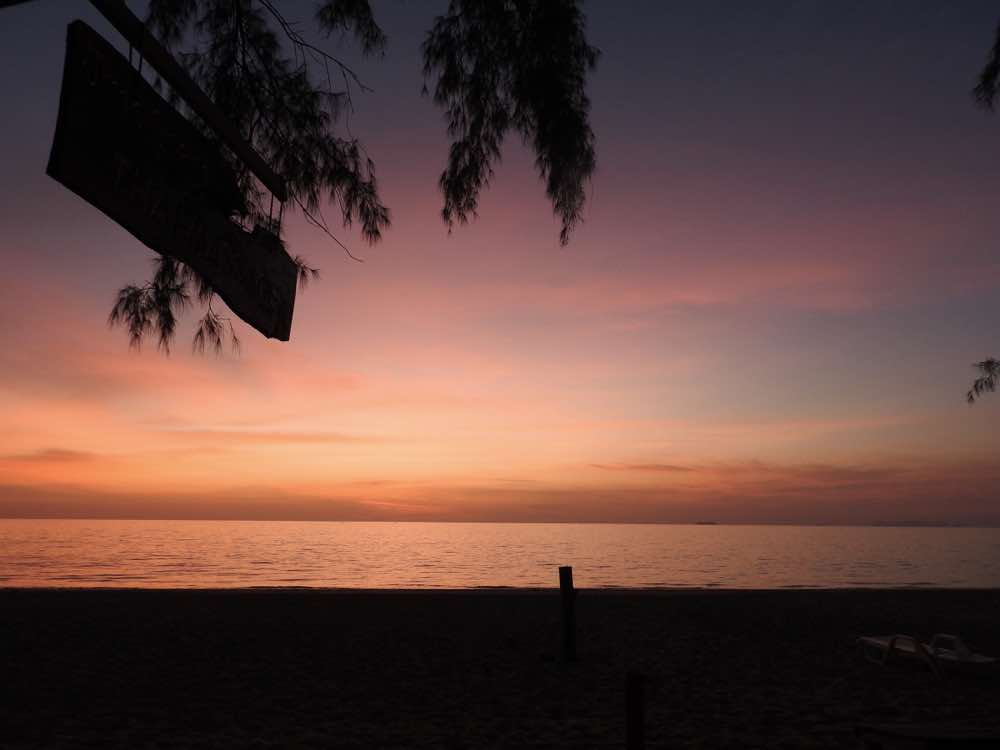 Hard to believe Koh Lanta only obtained reliable electricity in 1996 (!). Since then, the island has risen slowly but steadily in popularity and today you find can decent restaurants, fast WiFi and state-of-the-art resorts.
Koh Lanta is actually made up of several islands, the most well known of which is Koh Lanta Yai. The good thing is that even the main island is still hardly developed and it makes a great tropical getaway.
Koh Lanta has basically one main road across the west coast where all the main hotels and small businesses are located. While the area near the Saladan pier is the busiest, all it takes is a short 5-min drive to realise this is not one an ordinary touristy Thai island. The farther south you move, the more quiet life becomes. There are nature reserves and beaches where you don't see a living soul!
Although there are many world-class diving and snorkelling spots nearby, there's not a much to do in Koh Lanta and that's great. The vibe is very laid-back, the perfect place to have a breather on your trip.
After two weeks of intense activities throughout Thailand – including my first time zip lining in Chiang Mai woo-hoo! – it felt damn good to relax by Long Beach for a few days.
Check my full guide of Koh Lanta for more tips.
Koh Lanta overview
One of those islands hitting the sweet spot between remoteness and accessibility. Great for families and romantic getaways.
Accessibility: ★★★★☆
Activities/Things to do: ★★★☆☆
Beach quality: ★★★★☆
Facilities/Services: ★★★★☆
Scenery: ★★★☆☆
Value-for-money: ★★★★☆
How to get to Koh Lanta
Koh Lanta is easily accessible by ferry from Ao Nang/Railay, Phuket, Krabi Town and Ko Phi Phi. Note however this service is available during November to March only. From Ao Nang the journey takes about 2:30 hours.
When arriving Saladan pier , don't succumb to people offering you to take you to your hotel. Just walk a few steps and you'll find little tuk-tuk taxis for a third of the price.
There is no bridge yet joining Koh Lanta to the mainland (currently under construction). However, you can also come by a combination of bus + ferry. Tickets are cheaper, but the journey takes considerably longer (minimum 4 hours).
Stay in Koh Lanta
Stay 3-4 days at least to fully unwind. I stayed 4 days in the beautiful place below and could easily stay a few more.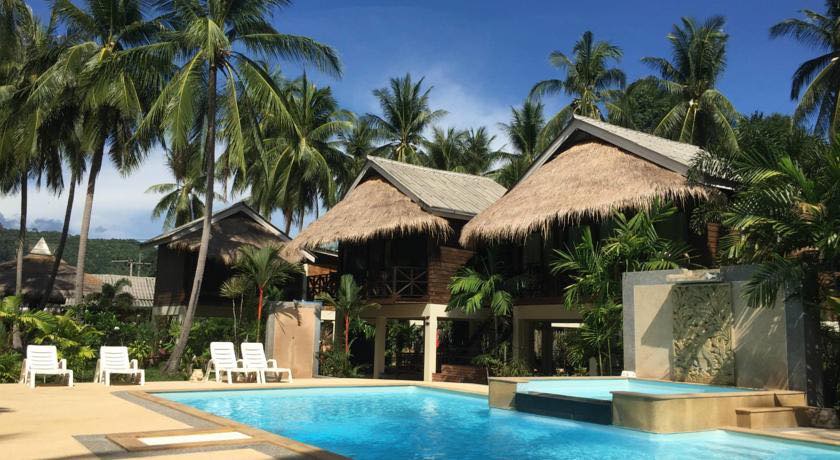 Long Beach Chalet

High-quality comfortable Thai-style bungalows just a 5-min walk from the best beach in Lanta? Heck I could LIVE here. Book now
Or… find your own resort in Koh Lanta:
Phi Phi Lee review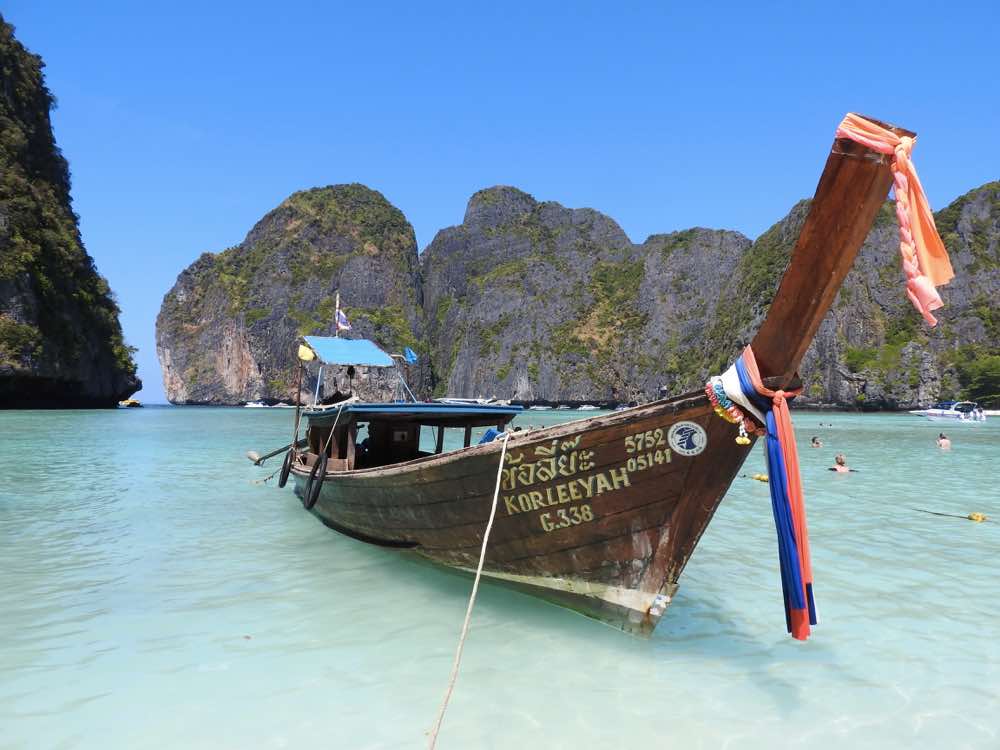 Once a hidden tropical paradise, Phi Phi Lee has jumped to the bucket list of travellers all around the world after the movie The Beach was filmed there in 1999.
Maya Bay has been widely tourist spot since then. An awe-inspiring bay sheltered by 100-metre high cliffs on three sides, looking like a giant reef. While there are several tiny beaches inside – most of them don't exist at high tide – the main one has silky soft sand and exceptional clear water. Looked like a worthy movie spot if you ask me.
The island has no accommodation at all and displays an incredible bay surrounded by green limestone cliffs. The water is of a vibrant green-turquoise color unlike nothing I've ever seen. A paradise on Earth, that's for sure!
Now the bad news. You will probably now what's coming. It's so damn well-known that taking in the nature around with all the roaring longtails coming and going endlessly is an hard task. On peak hours, even trying to take a picture without too many people in the background is hard. That's why visiting early in the morning or in late afternoon is a good idea.
Phi Phi Lee overview
Stunning scenery that look to come out straight out of a movie (wonder why?). Despite the crowds, it's a mandatory stop in the islands.
Accessibility: ★★★☆☆
Activities/Things to do: ★★★☆☆
Beaches: ★★★☆☆
Facilities/Services: ★★☆☆☆
Scenery: ★★★★★
Value-for-money: ★★★☆☆
How to get to Phi Phi Lee
Book a Phi Phi Island tour or just arrange a private longtail to take you there. In any case, the Natural Park daily fee is not included (400 baht).
You can also book an overnight tour that arrives the island on sunset and leaves the next morning. It costs a rather expensive 1500 baht but swimming with bioluminescent plankton is included!
How long to stay in Phi Phi Lee
1-2 hours. Enough to explore Maya Bay, snorkel on the surroundings (although this is not of the best spots by any means) and make you tired of the crowds.
Phi Phi Don review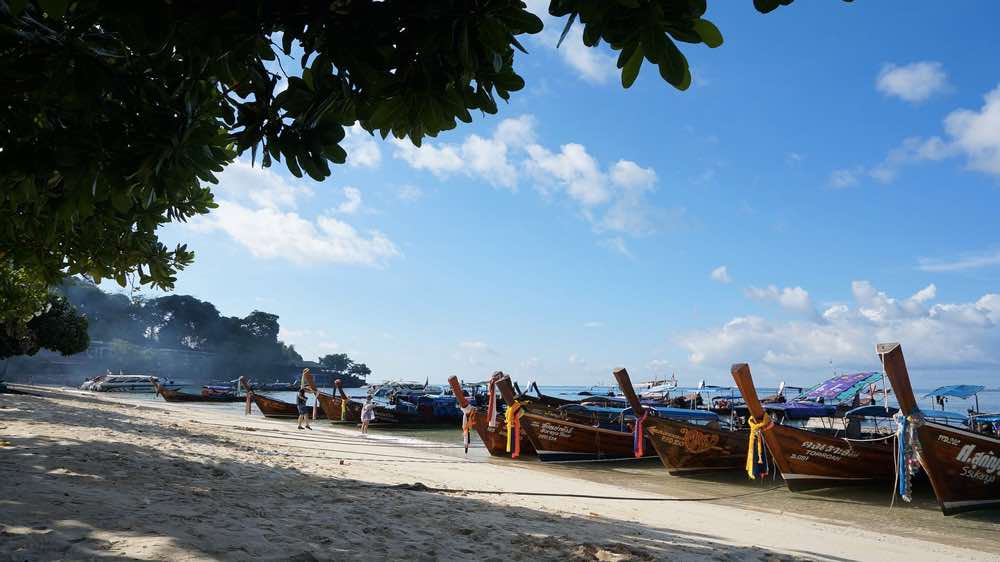 Arriving to Tonsai Bay, the main transport hub of Phi Phi is… intense. There were so many speedboats we couldn't even see the beach. In fact there was no physical space to park the boat so we had to force our way between two other boats. The smell of diesel didn't help. Not a promising start.
After a tasteless lunch buffet next to the beach with 500 thousand other people, we got to explore the surroundings a bit and try to take in the scenery past the touristy stuff.
Phi Phi Don has one of the more intense vibes I've experienced in Thailand. Drawing a young and energetic crowd ready to party, it offers a lot to do, from snorkeling boat trips to beach parties. It's a great place to make new friends – if you know what I mean.
Maybe my experience could have been better if I wasn't on a tour or maybe it's not just my kind of place. But I'm afraid what I saw didn't exactly got me craving for more.
Don't get me wrong, the island still can feel like a tropical paradise. I wish I had more time to explore the more remote areas of the island and I'm sure hiking all the way up to Phi Phi viewpoint is worth it.
Phi Phi Don overview
Beautiful scenery and lots to do, if you are able to overlook the massive crowds around you. Perfect to go solo or with a crazy group of friends.
Accessibility: ★★★★★
Activities/Things to do: ★★★★☆
Beach quality: ★★★☆☆
Facilities/Services: ★★★★☆
Scenery: ★★★★☆
Value-for-money: ★★☆☆☆
How to get to Phi Phi Don
Book one Phi Phi Island tour or hop on one of the ferries from Ao Nang, Phuket or Krabi Town that arrives to Tonsai pier. You can check schedules and other information here, but DON'T book your tickets in advance as they are usually much more expensive. You can get a much better price with locals.
Stay in Phi Phi Don
2-3 days at most. I didn't stay in the island and to be honest, glad I didn't. Accommodation is widely available but it's considerably more expensive than other places in Thailand. Quality standards are also lower. Try to stay away from the frantic Ton Sai Bay.
For a selection of best resorts in Phi Phi follow this link or use the box below.
Railay review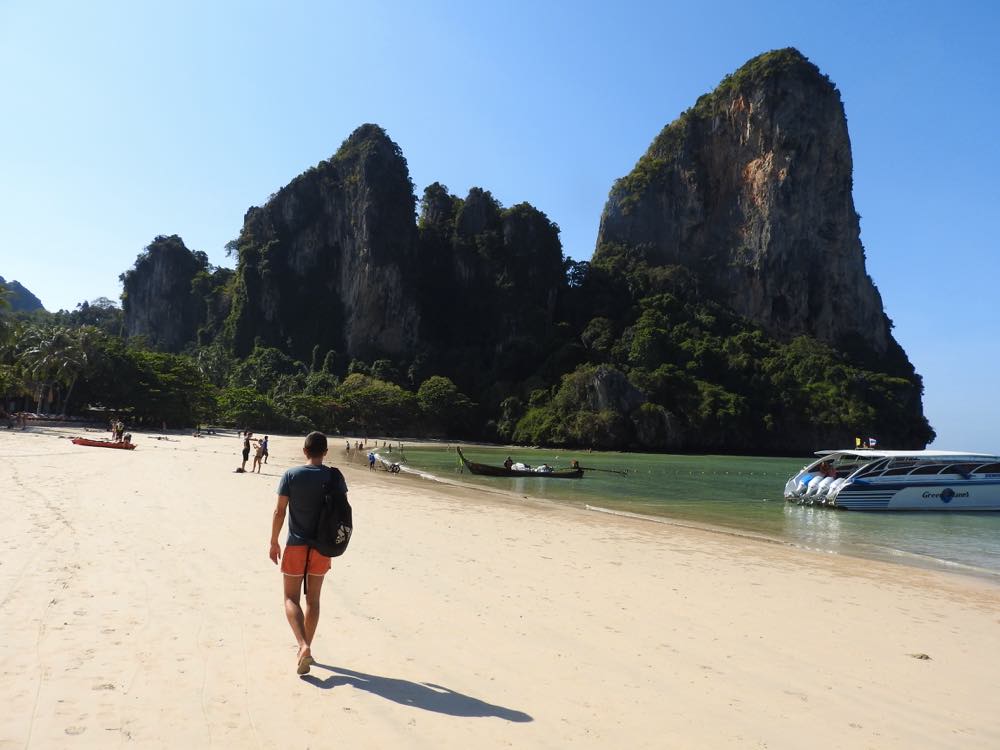 Railay is not technically an island, but it sure feels like one. It's actually a small peninsula between Ao Nang and Krabi Town.
This was our last stop on the islands. Accommodation was far more expensive here than anywhere else, but we decided to give it a go. The hotel we stayed in – Railay Princess – was located on East Railay tucked away from the popular spots but was great value.
Railay peninsula has two main points of interest. First, West Railay beach. This is where the longtails from Ao Nang all drop off their passengers, so I was expecting a lot of traffic. Water can get diesel-dirty on low tide. But I was shocked with how noisy the beach can be. During peak hours, it's even hard to maintain a conversation while sitting on the sand. That's ridiculous!
The following day we went explore the southern tip of the peninsula, where Phra Nang beach is located. Much nicer! While it can get really busy too, the water was much clearer and there were some boats selling all kinds of food which added to a more convincing tropical vibe. I feel this place is the best Railay has to offer. Ditch everything else in the peninsula and spend as much of your time as you can around here.
Railay it has some hell of arguments. The scenery around is absolutely breathtaking. Phra Nang is a hell of a beach. And there are many activities you can do like kayaking and rock climbing – Railay is one of the top spots in the world for this.
Yet, I couldn't help feeling Railay is a bit overpriced for what it offers. If you are not into rock climbing or kayaking, I would spend a couple of days only and splash my money elsewhere.
Railay overview
An interesting mix of secludedness and busy young crowds within a stunning tropical scenery. Great for water sports and rock climbing.
Accessibility: ★★★★☆
Activities/Things to do: ★★★★☆
Beach quality: ★★★☆☆
Facilities/Services: ★★☆☆☆
Scenery: ★★★★★
Value-for-money: ★★★☆☆
How to get to Railay
Railay is not accessible by land.
There are endless longtails connecting Railay peninsula to Krabi Town and to Ao Nang. Ferries coming from Phi Phi and Koh Lanta also make a stop here (they'll make you switch to a longtail to arrive land, as big boats aren't allowed).
Hotels here may arrange all-inclusive transfers for you to and from the airport for instance. Unless it's a free service, I recommend booking them on a spot as they're much cheaper.
Stay in Railay Beach
2-5 days. Railay peninsula is small and everything is at walking distance. I imagine it can get a bit boring after a couple of days. This is where I stayed: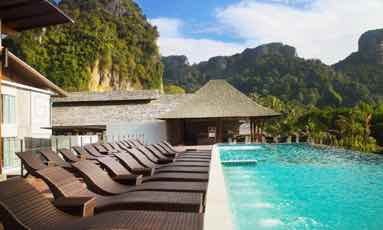 Railay Princess Resort & Spa
This resort is in a quiet location, has 2 amazing swimming pools and a memorable breakfast. Looking back, I think this was GREAT value. Make sure you keep the windows closed, as monkeys can steal your stuff!
Book now
As an alternative, start searching using my shortlist of the best resorts with WiFi in the Railay peninsula.
Poda Island – Koh Poda review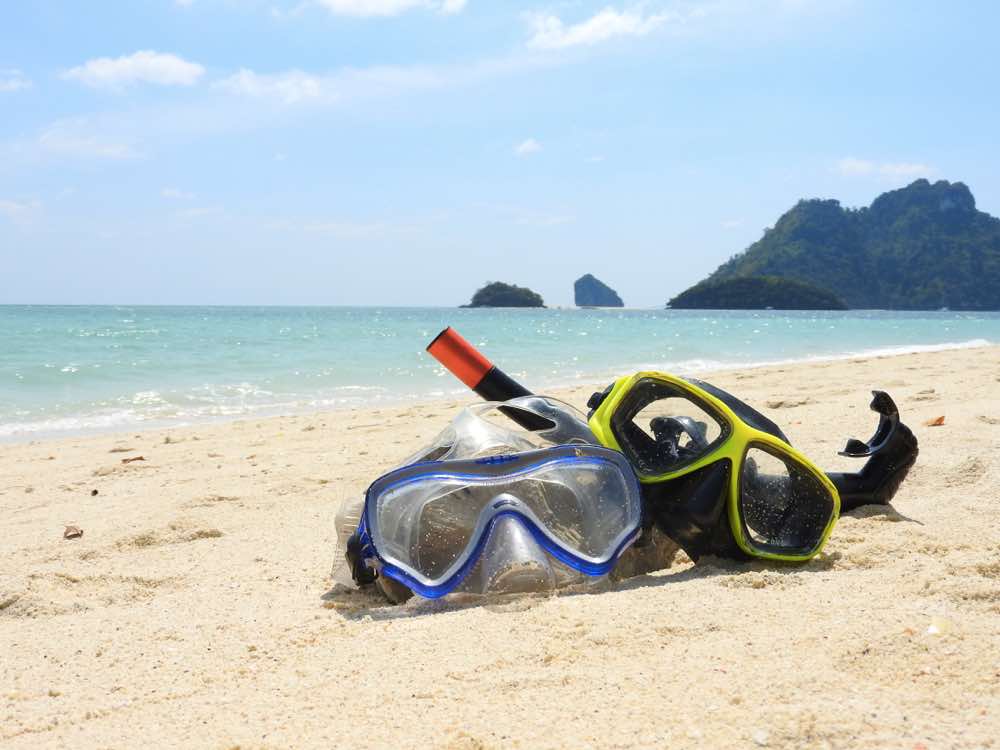 Do you know those places you love so much you almost feel tempted not to share with anyone else? Well, this is it.
Not that it's a remote island – in fact is completely the opposite, it's one of the first ones off the coast of Ao Nang – but it feels a lot more secluded.
Poda is part of the so called 4 island tour but we skipped it completely and decided to go on our own. And I was surprised on how easy it is! The ticket booth next to the beach in Ao Nang sells directly longtail tickets to many surrounding islands. No need to haggle, it's a flat 300-baht fee (plus the extra 400 baht for the Natural Park fee *rolleyes*).
Walking around the coast of Koh Poda is an amazing sight. While the northern area can be very busy with many longtails and speedboats, the east coast to find out an almost deserted pearly white sand beach. We even had time to build a tiny shelter to protect from the roasting sun.
The only thing that went slightly off was our return journey. Upon arrival we had to agree on a time to our driver to pick us up. 3pm. Of course we never showed up.
We waited for 40 minutes on the beach skimming amongst the dozens of longtail boats for the infamous #89. Nothing. Eventually we hopped in into another boat to take us back to Ao Nang. Fortunately, this didn't hurt the overall experience in Poda island in any way!
Koh Poda overview
The real Thailand tropical beach experience. Surprisingly you can get a lot of beach for yourself!
Accessibility: ★★★★☆
Activities/Things to do: ★★★☆☆
Beach quality: ★★★★★
Facilities/Services: ★★☆☆☆
Scenery: ★★★★☆
Value-for-money: ★★★★☆
How to get to Poda Island
You either should book one of the organized island tours that include Poda Island (4-island tour), buy a ticket in the ticket booth (300 baht) or just arrange a private longtail (more expensive). In any case, the Natural Park daily fee is not included (400 baht).
How long to stay in Koh Poda
Full-day. You'll realize the 30-min tour stop on the 4 Island tour is too little for Koh Poda. Go on your own and take a full day of relaxing on the beach.
Lipe Island – Koh Lipe review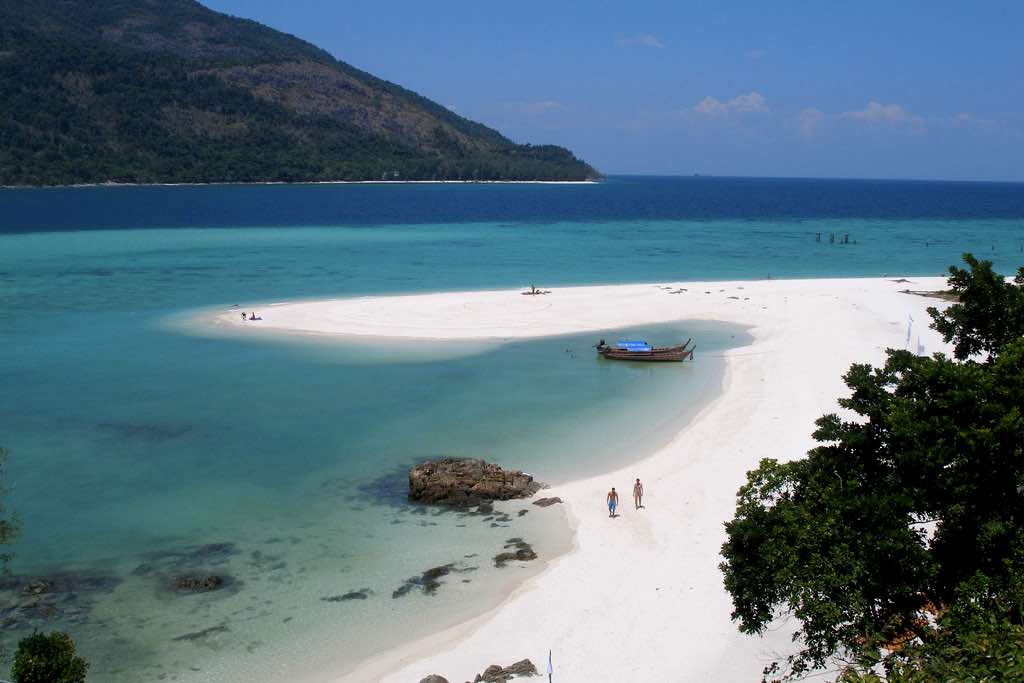 The best way to describe Koh Lipe was that I felt I was in a dream the whole time. I had high expectations and I still got amazed. The white soft sand beaches, the turqoise waters, the smile of the people and the amazing food. Not to mention the super cheap massage places!
It's the perfect place to unwind and live the tropical life for a few days. There are many things to keep you busy here. Top-notch diving, snorkeling day trips within the Tarutao Marine Park or even sea kayaking. But overall, life is slow-paced here, everyone is friendly and everything is within walking distance.
Have a read at my Koh Lipe travel guide, with everything you need to know to plan your trip.
Koh Lipe overview
Still authentic and secluded, Koh Lipe is simply put, my favorite Thai island of them all.
Accessibility: ★★☆☆☆
Activities/Things to do: ★★★★☆
Beach quality: ★★★★★
Facilities/Services: ★★★★☆
Scenery: ★★★★★
Value-for-money: ★★★★☆
How to get to Koh Lipe
Located about 60km from mainland, Koh Lipe is the southern-most island in Thailand and the only inhabited island in the Adang archipelago.
In low season, the only way to get there is by ferry from Pak Bara pier. During the high season, there are connections from other places in Thailand and from Langkawi in Malaysia.
How long to stay in Koh Lipe
A lifetime? No, seriously, this island will quickly win you over to its laid-back lifestyle, so you can stay here for weeks. Since it's not easy to get to, I'd say to stay a minimum of 3 full days to make your journey worth it.
Where to stay in Koh Lipe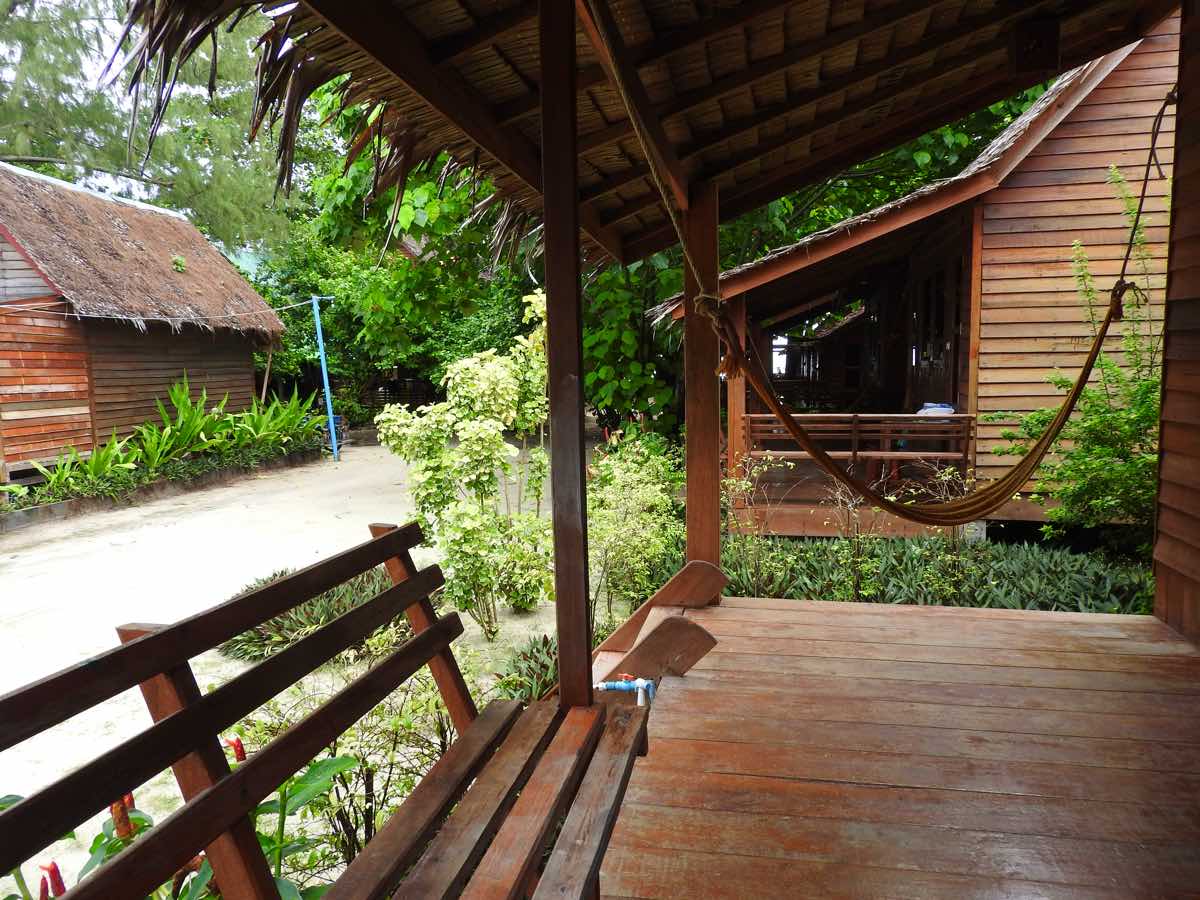 I highly recommend the place I stayed: Zanom Sunrise Resort. With comfy rustic bungalows, they're the right kind of accommodation in the island: not too frugal but not too fancy either. And the price is very reasonable. You can read my full experience in Zanom Resort here.
ISLANDS STILL ON MY BUCKET LIST
The following are islands I still haven't visited but are under my radar. Definitely worth to consider adding them to your itinerary!
Phuket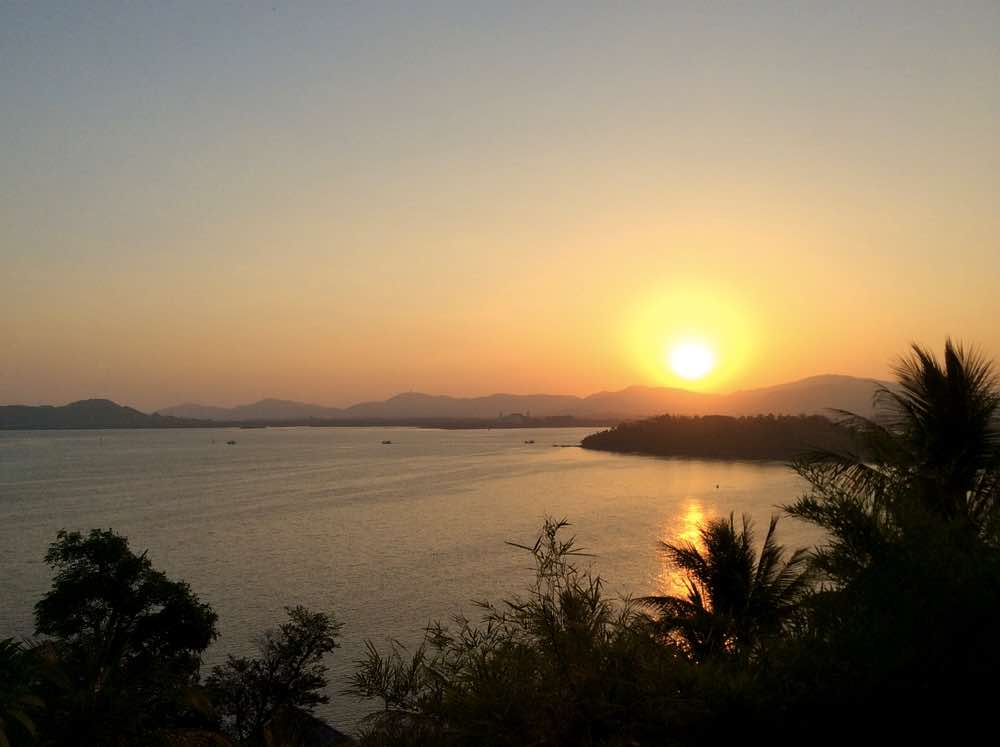 Yes, the infamous Phuket! As the largest and busiest island in Thailand and a main tourist hub, it is infected with a collection of the best hotels and resorts in the country. There's a lot of activities, a lot of restaurants and a lot of people everywhere. A lot of a lot, exactly what I usually don't look for.
So why is Phuket on my bucket list?
Well for starters it has a pretty cool giant Buddha statue in Chalong. But personally the biggest appeal I see in Phuket is its accessibility. There are tours and boat connections to virtually everywhere in Thailand. The proximity to other more laid-back islands like the Similan and Hong Islands is also a big plus!
Hong Islands – Koh Hong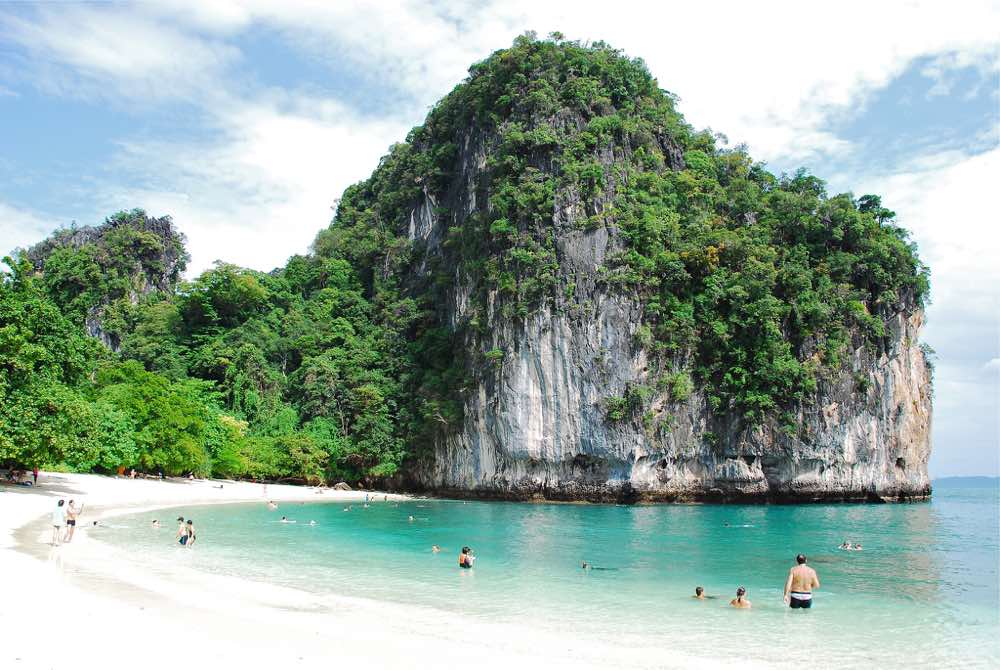 I have never heard of Hong Islands until a tour flyer grabbed my attention. It had a picture of a gorgeous island with an enclosed lagoon INSIDE. Turns out it's Koh Hong, the main island of the archipelago. I was immediately sold.
Except for the birds, gibbons and lizards, Koh Hong is completely uninhabited and best accessible by kayak. An extra point for Hong.
The other islands are no worse. Koh Lahding is another beautiful island with a sheltered cove. And both Koh Rai and Koh Kakbia have top-notch beaches in low-tide. This place looks paradise on earth and I can't wait to visit!
Thailand Island Hopping Itinerary For First-Timers
I know people who visited the Thailand islands and didn't stay for more than 1 night in the same place. That's absolutely crazy.
Yes, I know SE Asia is not the ordinary travel destination. I'm very well aware of that psychological effect of building a busy schedule to try to justify for a rather expensive flight. But Thailand – just like any other country really – is NOT suited to be explored on a rally course. 2 weeks is the bare minimum.
So the best advice I can give you here is try NOT to squeeze in everything. Visiting fewer places and really taking time to explore them is much more rewarding on the long-term.
Otherwise you'll end up seeing just bits and bobs and spending most of the time going around in buses, planes and boats. Not to mention carrying around a rather heavy backpack and having to pack and unpack all the time.
Apart from my packing tips for Asia, to guarantee the best experience just follow the rough formula below:
Island Hopping in Thailand: A DYI One-Week Itinerary
Here's three simple steps to make the most out of a week in the islands of western coast of Thailand. It will allow you to combine a bit of island hopping with a well-deserved relaxation time!
1. Pick a "hub-island"
This should be a well-connected island or place with lots of tours and day trips opportunities. If possible book a hotel close to the main pier.
Krabi Town, Phuket and Ao Nang are good places to establish yourself as a base to explore some islands.
We've gone with the latter. Krabi Town seemed a bit too far away for where we wanted to go and were afraid Phuket would be too crowded in January. Can't say Ao Nang is a dream of a place, but it had everything we needed to base ourselves. Decent restaurants, cheap street food and LOADS of tour agencies all in walking distance.
2. Plan day trips
Take advantage of your accessibility to fill your days with trips to small islands, specially the ones with more exclusive resorts or no accommodation at all. Plan at least 2 different days out.
Also, every minute matters when you are on a longtail being hit with waves of salted water so pick islands closer to where you are based. Hong Islands are good choices if you are based in Phuket, while places like Bamboo Island are better options for Krabi/Ao Nang. Check my initial island map for help.
3. Choose a "relax-island"
Time for a well-deserved breather. Pick somewhere with nice beaches and as remote as possible for a more real tropical experience. Koh Lanta is a good candidate. Stay there for 3/4 nights and just relax!
Obviously you should adjust this route to the time you are staying. If you have two weeks available, pick two hub-islands or two "relax-islands" and add in some more day trips!
Finding places to stay in Thailand
I usually use Booking.com to find accommodations.
I've used Agoda when I was in Asia, but my experience was not the best so can't recommend it.
Always make sure you check for a room with A/C or fan. It can get crazy hot and humid in Thailand. Also in the most remote tropical islands, a mosquito net is gold!
Best way to get to Thailand's Andaman coast
The easier and direct way to get to the west coast of Thailand is definitely by plane. Phuket and Krabi airports have several direct international flights.
There are also several low-cost companies operating in Thailand with flights at laughable prices. For some reason most of them are NOT listed in flight search engines like Kiwi, so always take a look at their own websites.

Low-cost airlines operating in Thailand islands

An interesting feature some of these companies offer are combined tickets. For instance, you can buy a Fly'n'Ferry ticket with Nok Air from Bangkok to Koh Lipe. Even though the island has no airport, the ticket includes flying to a nearby Trang airport, bus to the near pier and then a passenger ferry to Koh Lipe.
You can also get to the islands by bus or train from Bangkok. While these can be considerably cheaper options, journey times can be a total bitch. We're talking about 12 hours here!
Best time to go to the west coast of Thailand
The best time to hit west coast beaches is between December and March. High temperatures hit about 28C in December and rise to 30C in March. Naturally this is also peak season so expect more crowds and higher prices.
After April, weather can get increasingly hot, up to 35C. Combined with the high humidity due to heavy showers it can be a though time to visit. However normally showers are normally short and reveal clear blue skies afterwards, so it's still an OK time to visit.
The only period to be avoided is during the rainy season between July and November. Prices are the lowest of the year and crowds are minimal, but the weather can be rough and water transportation (speedboats, longtails and ferries) is limited.
Check complete weather details for Phuket and Krabi.
Mixed Feelings After The Trip
Prior to my trip, I've always heard visiting the islands of Thailand would gave me mixed feelings. Now I know what they meant.
The beauty of the islands are undeniable. The clear turquoise waters. The backdrop with limestone cliffs. All tied in nicely with delicious food, amazing value in shopping items and extremely nice local people. A true tropical paradise.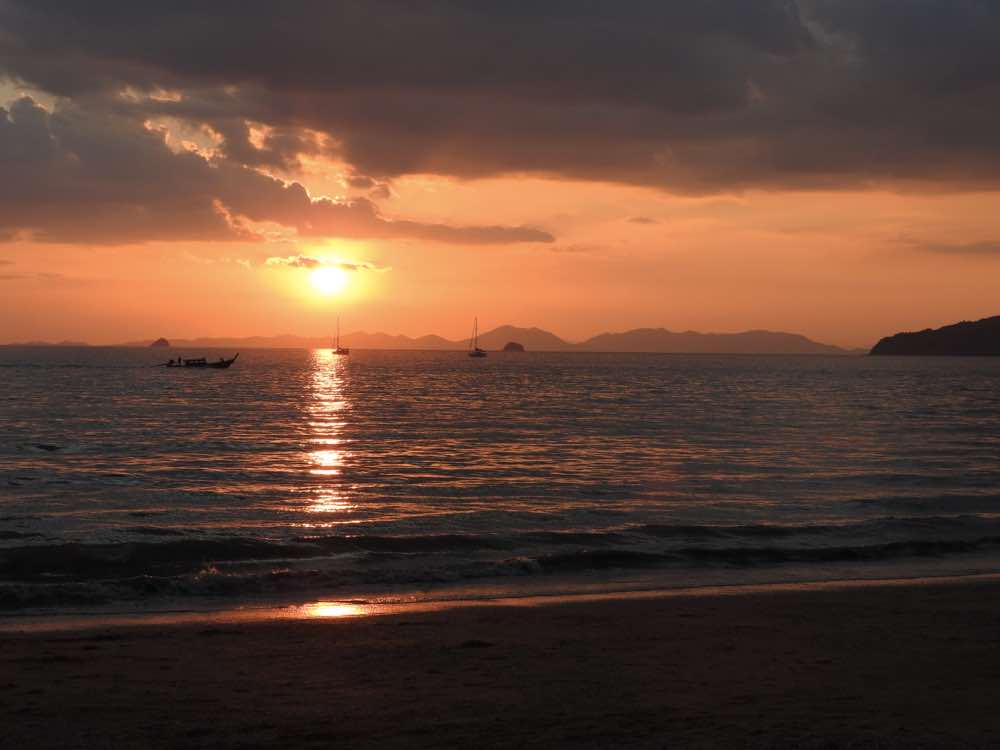 The negative side is obvious and can't be overlooked. Crowds, boats, noise, pollution. Hard to say what to do as regards to the future of the islands. It breaks my heart to say some of the places I've seen are lost forever to tourism. Specially Phi Phi. One day – not too far away I'm afraid – I fear they will have no appeal whatsoever as a tourist destination.
I honestly think it's about time for the Thailand government to regulate the number of visitors in at least some places that are still not lost. Even though they could become more exclusive and expensive, it's a small price to pay to maintain their long-term integrity and sustainability.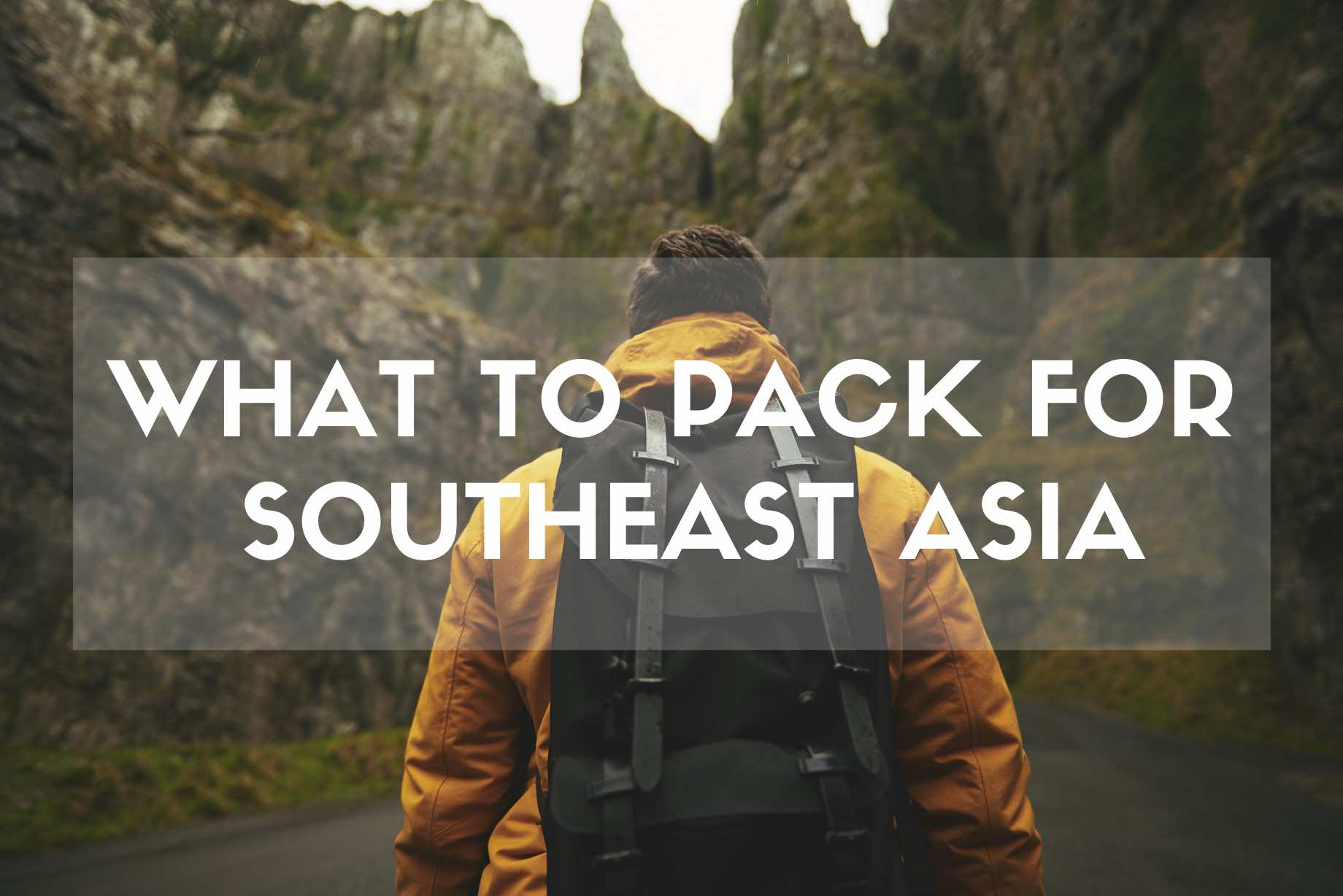 Have you island hopped in Thailand? Which islands have you visited? Can't wait to hear about your favorite spots!