Planning to go to the Azores Islands?
This is the right place to start.
This is your gateway to the Azores Islands. I've compiled free tips, hacks, and other useful info for your 100% independent Azores trip. This means saving money in expensive tour agencies, private guides or other middle men. Plus, it's more fun!
Continue scrolling or jump straight to the São Miguel, Pico or Flores sections.
The best articles to help plan your trip to Azores
Where to sleep is an important decision
Accommodation options for all types of experiences and budgets have been popping up in Azores like mushrooms. From the shoestring backpacker to the luxury resort.
However, the demand is still way higher than the offer and the best places get fully booked very quickly. Book early.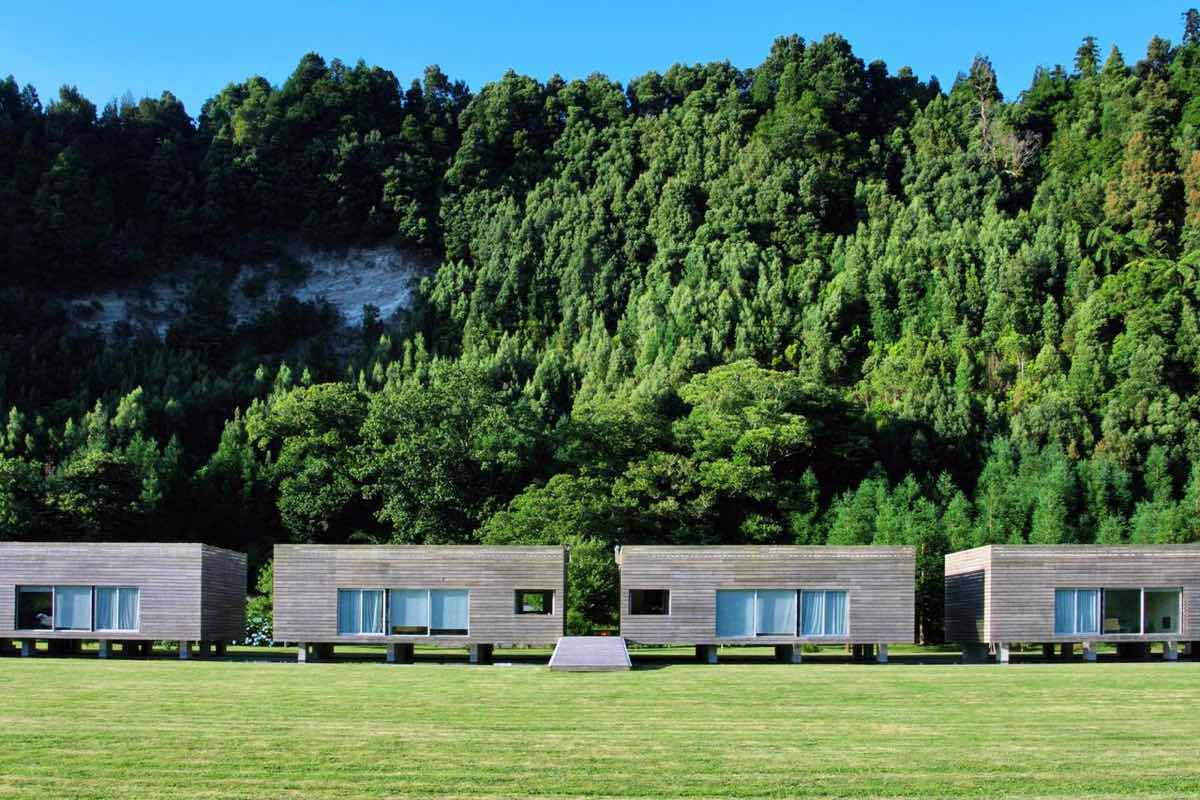 My list of the best places to stay in Azores with top reviews, excellent location, parking, and free WiFi.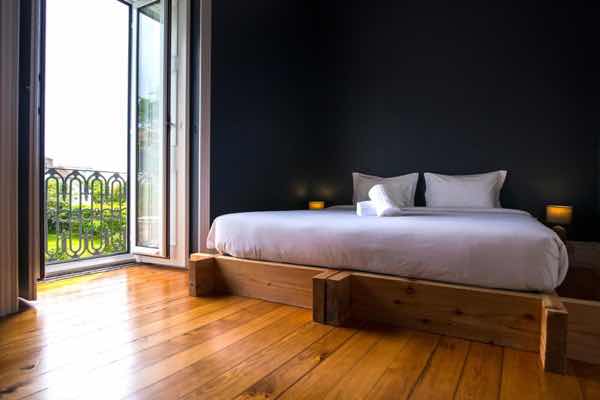 A curated list of places to stay in my home island, for all types of travelers, from backpackers to family getaways.
The best places to stay in Azores
Start your search amongst the best hotels, guesthouses, and hostels in Azores. A memorable trip also includes a good night sleep!
My home island is the gateway to the Azores.
It's also home to a fantastic array of different landscapes: from crater lakes to lush waterfalls and relaxing thermal pools, from ocean cliffs to volcanic beaches.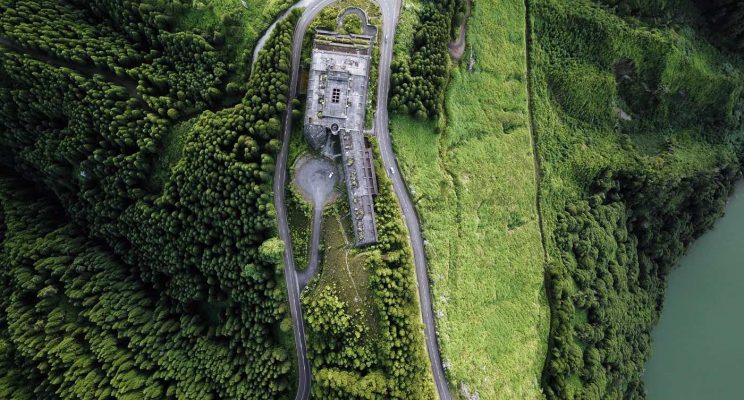 All the possible outdoor activities in São Miguel for an adventure-packed trip.
Where to stay in São Miguel
A shortlist of the 23 best places to stay in São Miguel, from shoestring budget hostels to luxury resorts.
The second-largest island in Azores is nicknamed the "grey" island.
Dramatic landscapes of lava formations make a contrast with the vibrant blue of the ocean and the white from the foam of the waves.
Find your place to stay in Pico
I suggest to go rural. Rural guesthouses and villas in Pico are the best. 
The westernmost piece of land in Europe is a true remote paradise.
Despite its tiny size, it packs a punch and boasts an incredible variety of untouched landscapes.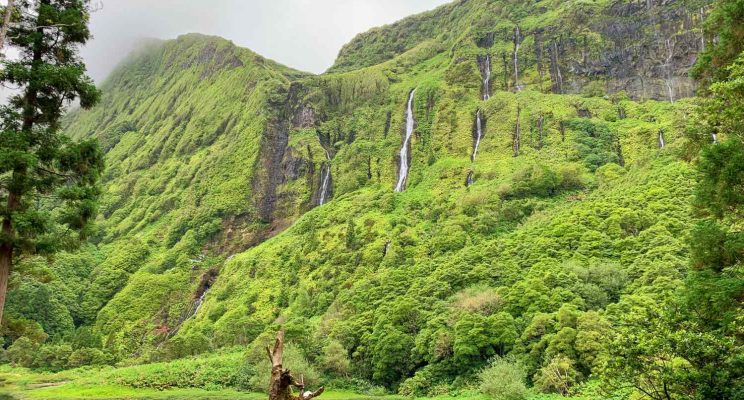 Insider tips on what to see, how to move around, and where to eat in Flores island.
Find your place to stay in Flores
If you're looking for true relaxation in Flores, Fajã Grande is your best bet.
How many people live in the Azores?
The Azores archipelago has a population of 245,766 people (2015 data). The majority (56%) live in São Miguel, followed by Terceira. Corvo has the least number of inhabitants, only 416.
Are the Azores safe?
It's hard to find a safer place than Azores. Petty theft is minimal and the crime rate is insignificant. That said, it's wise to take the usual precautions you'd have while traveling anywhere else.
How many days to visit Azores?
This will greatly depend on what you want to do and the islands you plan to visit. As a bare minimum, save 4 full days to visit São Miguel island, the largest of them all. Read some more tips to plan your Azores itinerary.
How is the weather in Azores?
We're talking about the remote Atlantic Ocean, with many different aspects impacting the weather. Weather changes by the hour. Every morning it's impossible to predict if it's going to be sunny in the afternoon so it's definitely impossible to say if it's going to be mostly rainy or sunny during your trip. To make things more complicated, weather varies significantly in different areas in each island.
Check how the climate usually is in Azores but I recommend always keeping an eye on the weather with the live webcams of Spot Azores.
What is the best month to visit the Azores?
If you want to maximize the change of good weather, the best months to visit Azores are from May to October. You should consider other factors though like crowds: the July and August months are the peak tourist season with higher prices. More info here.
What is the best month to see whales in Azores?
The best time of the year to go whale-watching in Azores runs from April to June, where the higher number of whale species can be found in Azorean waters. It coincides with the migratory paths of blue, sei, and fin whales. More info here.
What is the tipping policy in Azores?
There is no tipping policy in Portugal. You would tip 5-10% only if you think the service has been exceptionally good.
Do they speak English in Azores?
Most people in the Azores speak a decent level of English, particularly those working the tourism area and amongst younger generations. But why not learn some words of Portuguese too? It will earn you a smile from locals.
How vegetarian-friendly are the Azores?
For centuries, locals in Azores have followed a diet heavy on animal protein. Only now options for people with dietary restrictions are slowly starting to show up in the main urban centers. Restaurants usually have a vegetarian option, albeit of inferior quality.
Can I drink tap water in Azores?
It's perfectly safe to drink tap water in hotels, restaurants, and homes in Azores. No need to buy bottled water. Ideally, bring a water bottle to refill and save on plastic.
What currency do they use in Azores? Do they accept USD?
The official currency in Azores is Euros (EUR). You may find some establishments accepting other currencies like US Dollars (USD) and Canadian Dollars (CAD), but this is very rare – don't count on it.
How many hiking trails are there in Azores?
There are 80+ official hiking trails in Azores. It's one of the best things to do in the islands. Read my Azores hiking guide to know more.
Can I fly a drone in Azores?
Yes, as long as you follow Portuguese drone rules.
Also be careful with the fast-changing weather and do not fly in Nature Reserves like Lagoa do Fogo or Ilhéu de Vila Franca to not disturb the peace and natural ecosystem. If you have people around, consider asking if them it's ok to fly as you'll be disturbing their peace too.