Dalmatia is the whole southern region of Croatia. It spawns itself across a big portion of the Adriatic coastline of Croatia – since Rijeka all the way down to the Dubrovnik region.
With only about 50km at its widest point, it's majorly a coastal region. I've explored some of it as part of my Croatia road trip and got completely addicted.
These are some suggestions of experiences in the Dalmatian coast, Croatia!
1

Open Out Your Senses In Zadar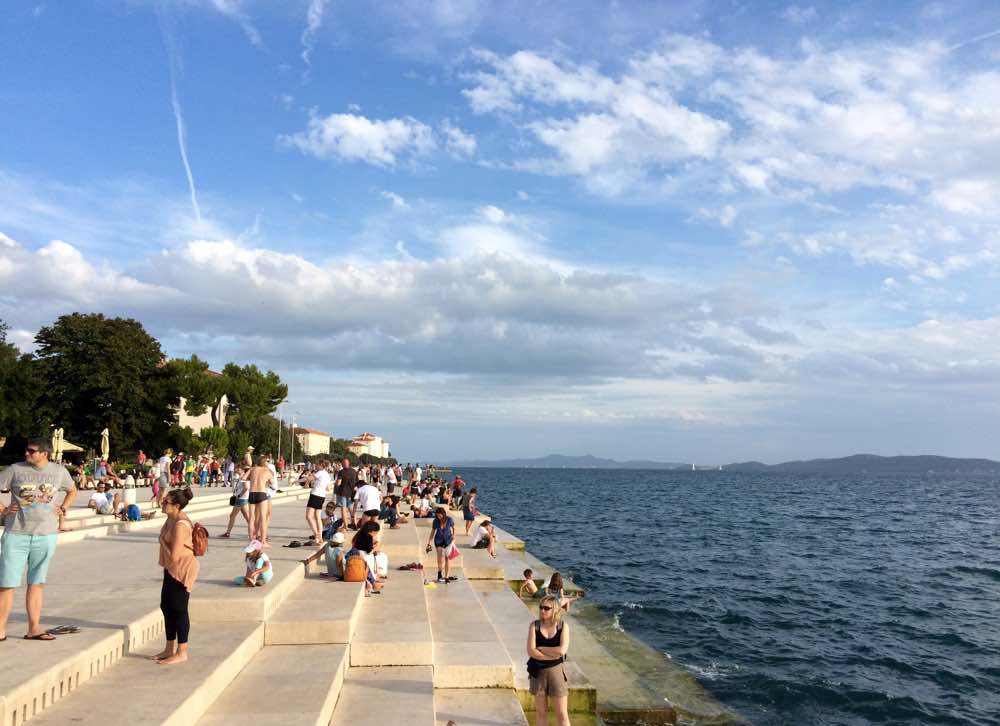 On the western end of the coastline of Zadar (Riva), you'll firstly find the Sea Organ (Morske orgulje). It's an unusual seaside audio installation shaped into the form of several marble steps that descend into the Adriatic.
Driven by a combination of waves and wind, it's able to create oddly beautiful tunes and sounds expelled through little openings (whistles) in the stairs. This 70-meter long instrument was built in 2005 and earned its architect Nikola Bašić the European Prize for Urban Public Space in the following year.
Just a few steps away, the Sun Salutation installation is a circle of LEDs and photovoltaic cells (solar panels) that come alive at night to create the most colorful sunset you'll ever see. Just these two experiences make Zadar worth a visit!
2

Put On Your Life-Jacket and Explore the Adriatic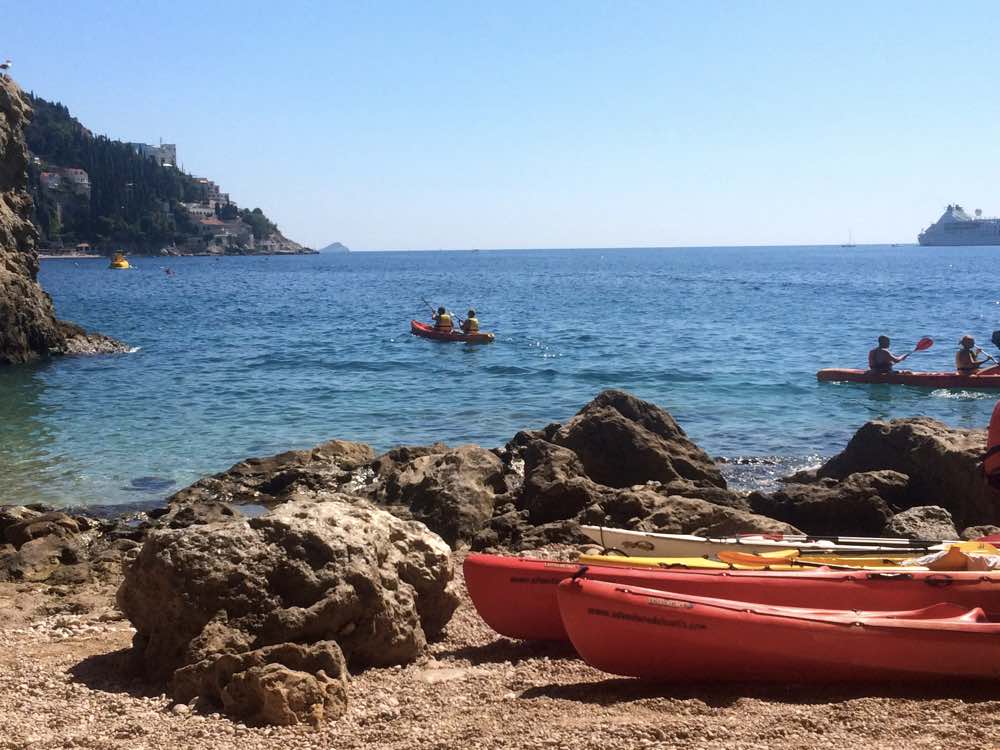 I think I'm becoming addicted to kayaking when I travel. It's a great way to workout while getting to see your destination from a totally different perspective. Plus, the silence when you're out there in the ocean or river is bliss!
So when I knew I was going to Dubrovnik, I knew I wanted to do was a sea kayaking tour. Go with Adventure Dubrovnik in a three-hour journey around the Lokrum island. It was definitely one of the highlights of my whole road trip in Croatia.
3

Have A Drink Surrounded By Roman Ruins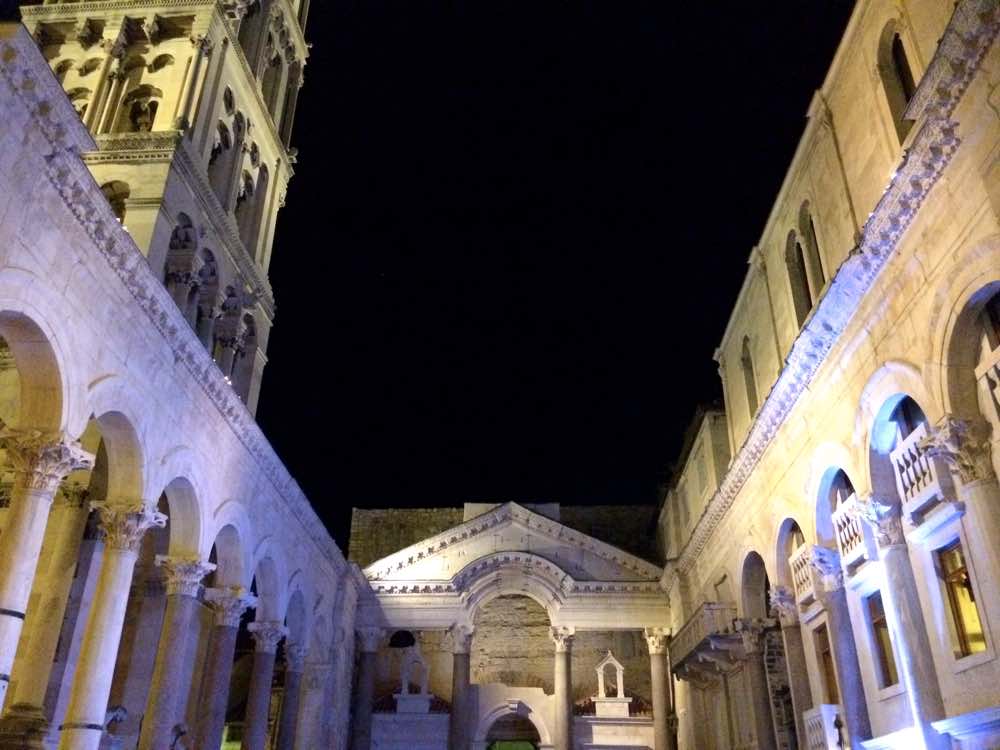 I was in Split only for a few hours but it was enough to get me hooked. While the Old Town is not huge, the Diocletian's Palace itself is impressive in size and in state and the streets around seem straight out a medieval movie. Well, to be clear, the whole old town is the Palace so we're technically talking about a huge fortress here!
If possible, allow yourself to sit on the staircase in the Peristil (the main square) and take it all in. When I was there, the live singing was mediocre to say the least, but who cares when you're having beer completely surrounded by Roman ruins?!
Where to stay in Split

Villa Boban Luxury

Just a 4-min walk from the beach and 20-min from the Diocletian Palace, it has a great location. The apartments are clean, modern and tidy.Book now
4

Hop On A Ferry To The Islands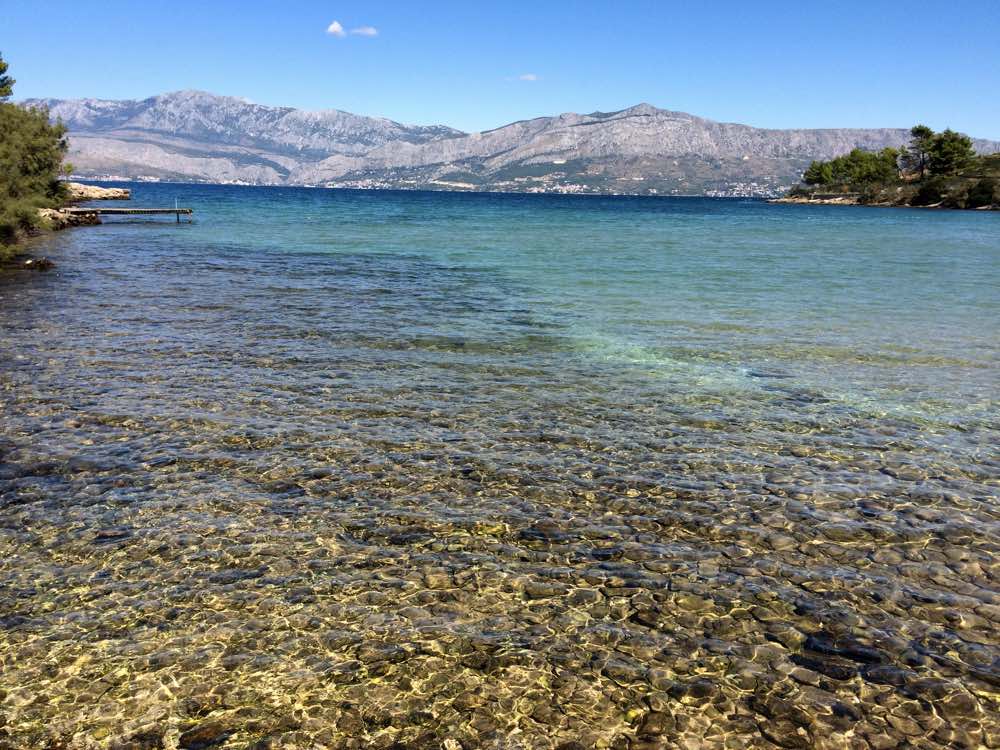 No trip to Croatia is complete without exploring one of its 1,000 islands, offering a wide range of experiences. Choosing which island(s) to visit highly depends on your travel goals:
If you seek clubbing and drinking, head to Hvar, known as the fashionable and party island.
If you are more interested in watersports, Brač is a great choice for parasailing and windsurfing. Plus, you'll not want to miss the Zlatni Rat beach, as well as other stunning coves and bays in the island.
For organic food and drinks (including wines), head to Vis or Korčula.
The Kornati or Mljet archipelagos are the best for unspoiled nature.
This is obviously doing a bit of stereotyping. While each island has its own thing for which it's more known for, I'm sure you can find whatever you're seeking in almost all one of them.
Regardless of your choice, if you're travelling by car, bear in mind you can bring a vehicle in only some of the island routes coming from or going to the mainland. This can restrain your desired itinerary and island-hopping options, so always check the routes in Jadrolinija's website or here beforehand.
5

Swim Next to Crazy Good-Looking Waterfalls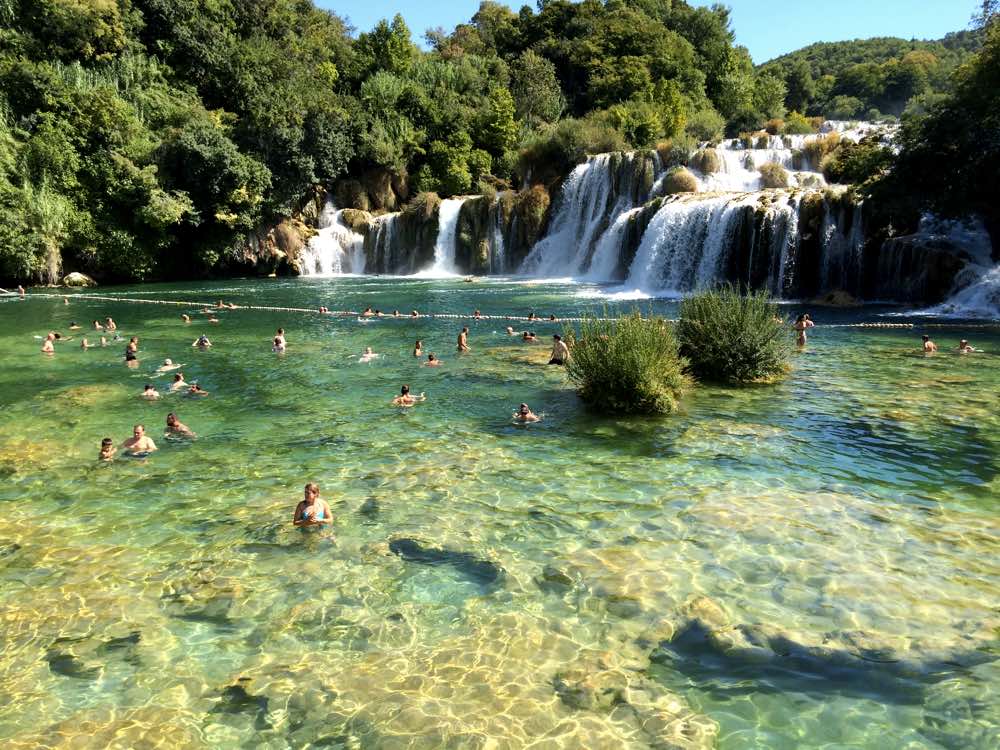 Many people flock to Plitvice National Park (Plitvička jezera) for its stunning waterfalls, greenery and out-of-this world sceneries. I also planned to go there, but when we arrived there it was POURING like there's no tomorrow. As some locals explained to us, Plitvice is in sort of a micro-climate area which makes weather unpredictable, even in summer time.
Anyway we turned into our plan B: Krka National Park. Located further down near the coast, less than 15km away from Sibenik, it's one of the major national parks in Croatia.
Unfortunately I have no terms of comparison with Plitvice, but Krka did not disappoint at all. Awesome unchanged nature views, lots of scenic hiking trails and an impressive set of waterfalls. And Krka is also more interactive: you can actually swim in the (cold) waters near the main waterfalls, which on my view makes things a lot more interesting!
6

Indulge in Some Dalmatian Delights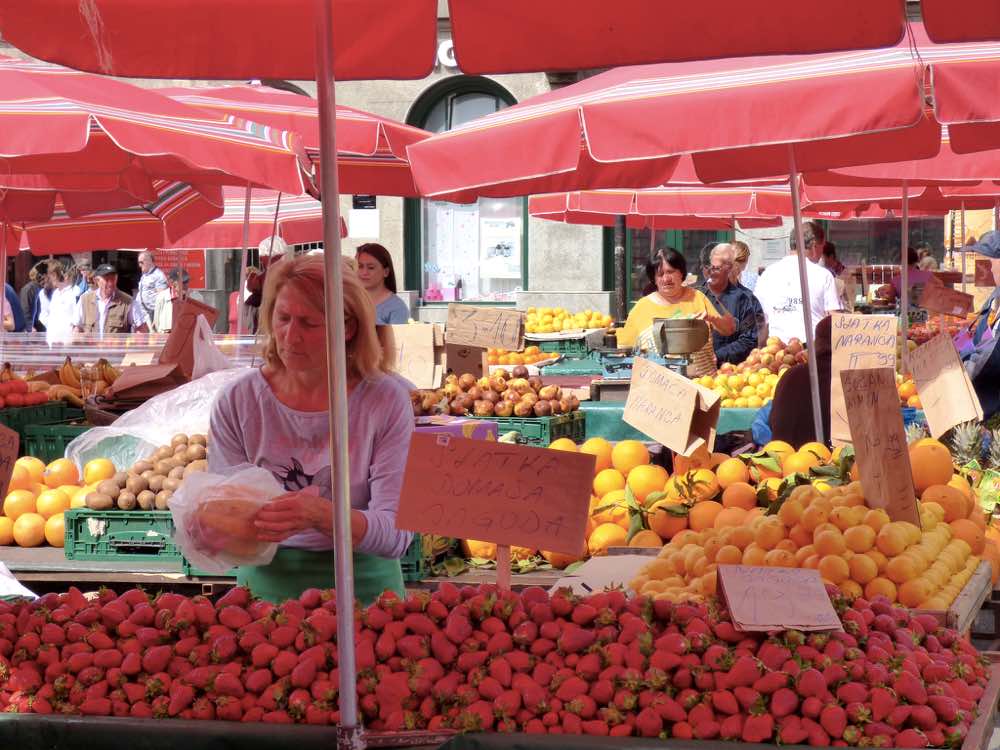 You know me, there's always gotta be something about food. And I have lots of love to give for Dalmatian cuisine. And I think the secret was in the quality of the ingredients. There's a huge concern everywhere about having organic products, often from local farms or small producers. There's a reason why organic markets and small food stalls are so popular. This makes ordinary stuff delicious: I've never tasted such delicious tomatoes before!
My favourites were the Paški sir, a delicious sheep milk cheese made only in the Pag island and the Pašticada, a traditional Dalmatian dish. It's kind of a beef stew with dry plums, carrots, red wine and various herbs, and served with homemade potato gnocchi. Although the quality standards varied a lot between restaurants, when Pašticada is properly made, it's freaking delicious.
Another tip: although traditionally Italian, you can also get damn good gelato in Croatia. And the good news is that is cheaper: even in the more touristy places like Dubrovnik, a scoop is around 10 kuna (1,3EUR).
7

Walk the Walls in Dubrovnik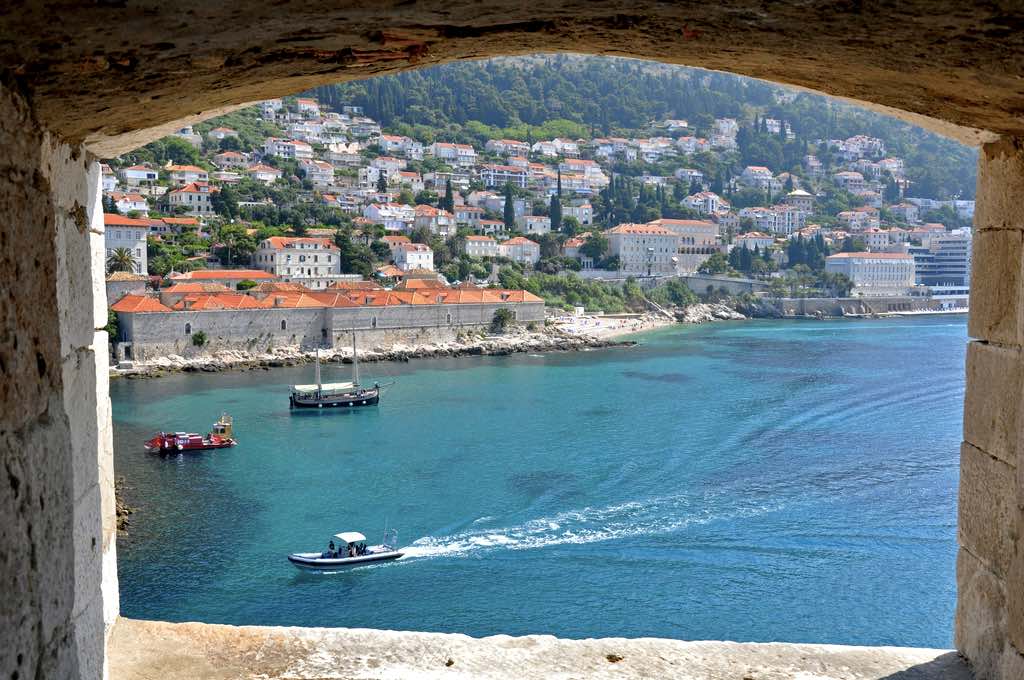 Fun fact: did you know Dubrovnik once was an independent republic for many centuries? (I learned it there and I've been fun-facting everyone I know with this).
Moving on. Stretching for almost 2km in length, this is almost a must-do when you're in the Old Town of the city. Both the views to the maze of medieval streets and to the Adriatic sea are breathtaking. During summer months, it's better to go early in the morning or late in the afternoon, to avoid the herds of tourists.
If you're not willing to pay the 100 kuna entry fee – a bit expensive if you ask me, you can climb the narrow streets of the old town up to the northern or southern walls where you can have peeks of great views as well. Probably not as jaw-dropping, but at least it's an inexpensive workout!
Where to stay in Dubrovnik
I stayed in the Lapad peninsula which turned out to be a great place to stay in Dubrovnik as it allows you to have a little bit of beach time close by.
⭐ My value-for-money smart deal in Dubrovnik ⭐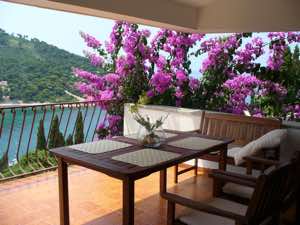 Apartments Silva
Comes with a super friendly host and a gorgeous view over Lapad area. It's a 5-min walk from the beach!
Book now
Or just choose your own accommodation: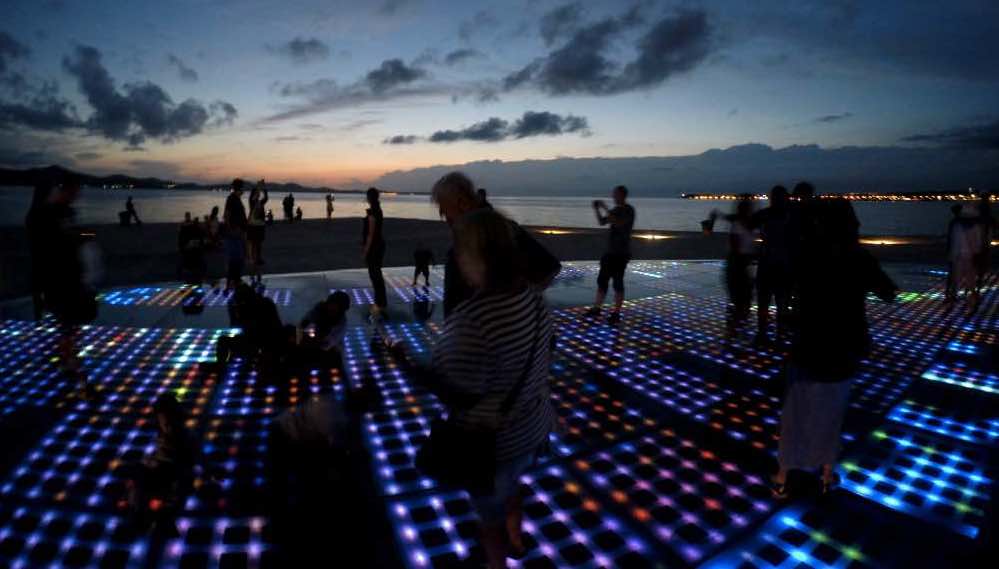 Dalmatian coast: definitely to come back!
I'm becoming more and more a fan of road trips. After my favourite road trip itinerary in Portugal, I've found bliss again in this road trip in Croatia.
I was fortunate enough to accomplish all the bucket-list-worthy items in this list, but the Dalmatian coast is beautiful and different enough to have much more things to do and to experience. My trip to Zlatni Rat beach and to Brac island made me realise this is just the tip of the iceberg. Maybe there will be a part two one day when I come back!
Which experience you've had in the Dalmatian Coast you would add as #8?