A question people ask me all the time when they're planning to visit Azores: what are the best sports and activities to do in Azores? Well, here's the answer to an adventurous and active trip.
In general,the Azores in general are much more than a place to relax. It ain't a place to lie on a sunbed holding a mojito every single day.
Don't get me wrong. You can do it, but there are plenty of other destinations where you can do it without missing out on incredible natural beauty.
But the truth is that the Azores have a tremendous amount of offer in terms of outdoor activities. No matter your age or fitness level, the best way to enjoy nature is with a bit of a sense of adventure.
The best outdoor activities in Azores
What activities are there in Azores Islands?
⚠The fragility of Azores
The Azores have been consecutively named one of the top sustainable destinations worldwide. Yet with the recent tourism boom, this fragile balance is now threatened.
When you're in the islands, please try to minimize your impact at all times. Leave nothing but footprints everywhere you go, find sustainaible and local businesses, and be aware of any activities causing visual and noise pollution. This includes avoiding playing loud music on phones and taking ALL the trash with you until you find a bin.
Thank you for keeping my home islands green and beautiful. 💚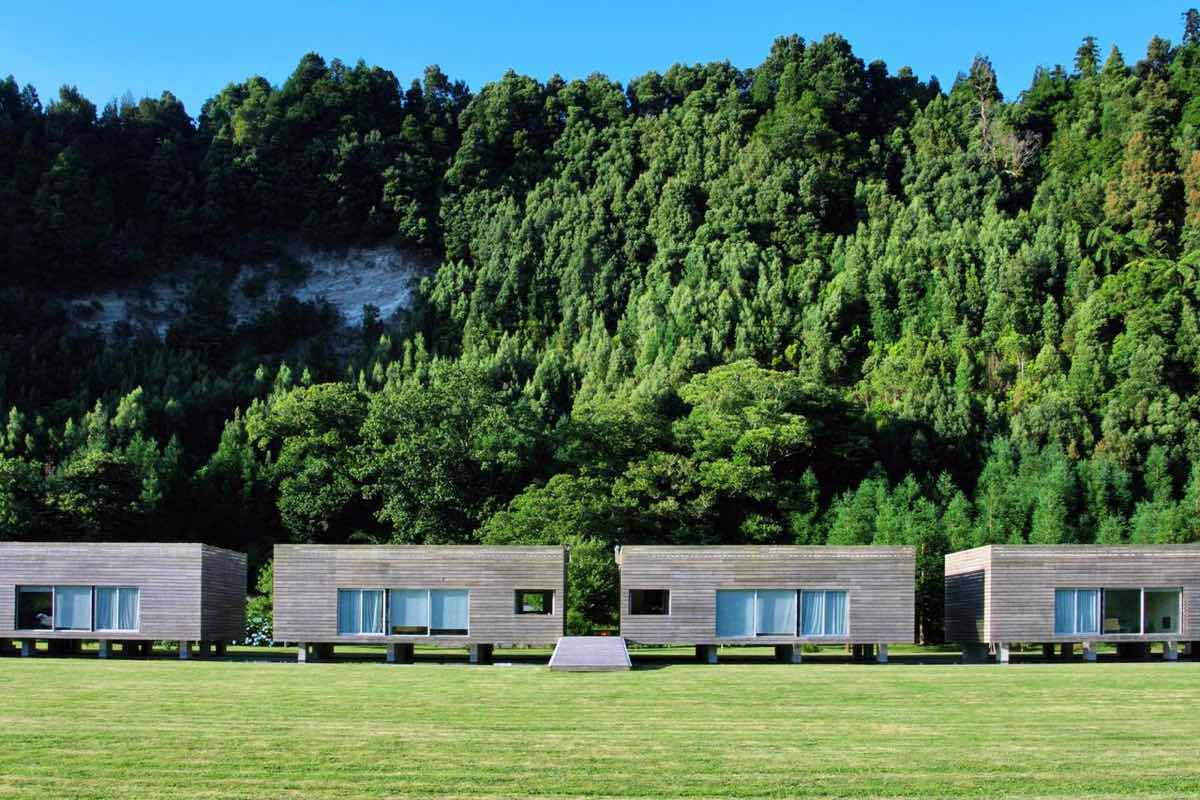 Pre-filtered list of hotels with top reviews and location with parking and free WiFi included.
Whale-Watching in Azores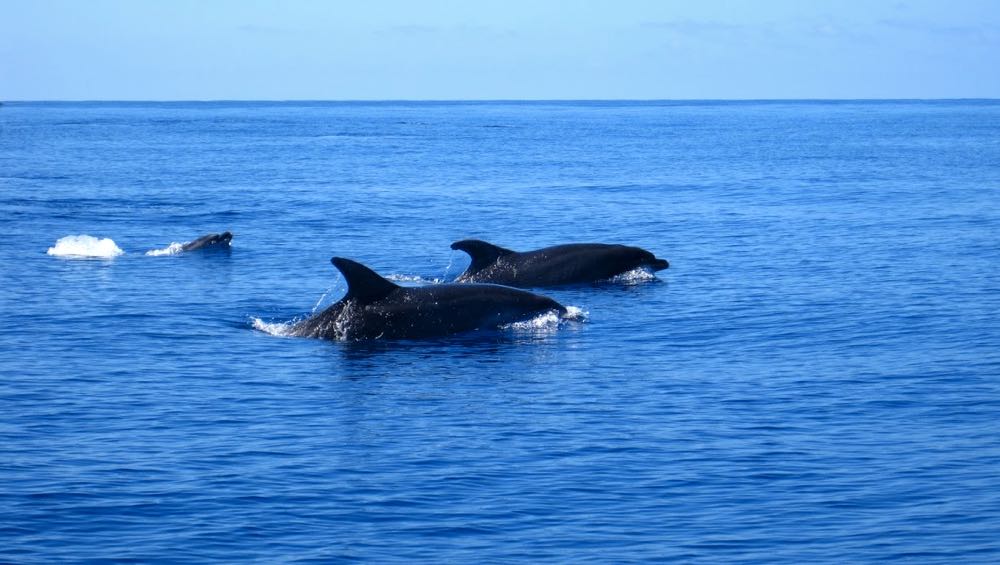 The Azores are praised as a worldwide mecca to watch cetaceans in their natural habitat. Trust me when I say you'll never want to see dolphins in an aquarium or a zoo again.
Many whale and dolphin species choose Azores as part of their migration route or even as their permanent home, including sperm and blue whales, as well as common and bottlenose dolphins (see this yearly calendar of the cetacean species in the Azores).
The last time I did a whale-watching tour I was lucky enough to have the perfect conditions. A cloudless day and a flat ocean – it can be rough out there in the Azorean sea – resulted in 3 sperm whales, a turtle (!) and countless dolphins. You know it's being an outstanding whale watching day when the skipper and the marine biologist who guide the tour can't stop taking pictures! See the video I shared on Facebook.
Whale-watching tips in Azores
📍 Where to do it? The best islands for whale-watching in Azores are the islands in the Central Group, especially Faial and Pico. Flores, São Miguel and São Jorge, but hey, there is a hike for every hiker.
💰 Which tour company to use? Make sure you pick a company that follows safety and ethical regulations, e.g. when maintaining safety distances to animals and not offering dolphin interaction tours. Sea Color Azores is a great example. A 3h30 tour usually cost 55 Euros.
⭐ What is essential to know?: Lookouts in the shore use powerful binoculars to guide the boats to areas where it's most likely to see the animals. If you are still unlucky and there are no sightings of dolphins or whales, they will refund you or give you a voucher for a tour in another day.
Book your place in the Azores ASAP for the best deal!
I've made your life easier and you can start your search with my pre-selection of the hotels/guesthouses/villas in the Azores. This list only includes the top-rated reviewed hotels in the islands, with WiFi included.
Hiking in Azores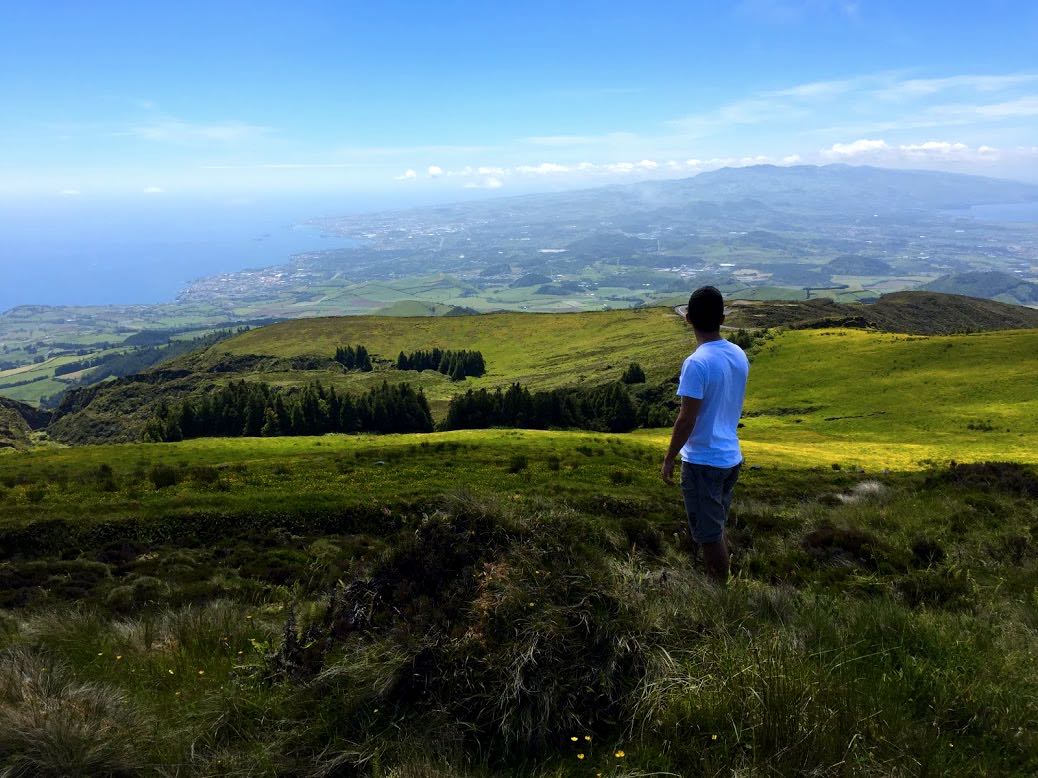 The Azores Islands are home to some of the most scenic hiking trails you can find worldwide.
Some of the most amazing volcano craters, lagoons, rivers, and waterfalls are accessible on foot which is an added reason to do a hiking trail when you're in the islands.
There are 80+ official trails in the islands, with all ranges of difficulties and distances and covering all kinds of landscapes.
Hiking tips in Azores
📍 Where to do it? The best hiking islands in Azores are arguably Flores, São Miguel and São Jorge, but hey, there is a hike for every hiker.
💰 Which tour company to use? Absolutely no need for a guide on this one.
⭐ What is essential to know?: Bring waterproof clothing, comfortable shoes, and make sure you follow all signs and markers on the trail.
Diving in Azores

Whether you're an expert or you're about to do your diving baptism, the potential of Azores in terms of diving spots is huge. Caves, shipwrecks, rocky shores, clear waters and a sheer abundance of marine life create the perfect sites for a rewarding dive.
Visibility off the coast of the Azores varies from 5 up to 60 meters and allow for frequent sightings of stingrays and groupers. But it's the offshore dives that see the most variety of species such as tuna, turtles, wahoo, and even hammerhead sharks and whale sharks, enjoying constant 35-meter visibility due to the deep waters.
Diving tips in Azores
📍 Where to do it? The most popular spot is Princess Alice seamount, near Pico and Faial. Also look into Santa Maria, a tiny island but with 10 (!) world class diving spots.
💰 Which tour company to use? Most dive sites in Azores are not for newbies, make sure you speak with a local diving company like Azor Diving.
⭐ What is essential to know? The prime time of the year for diving in the Azores is from June to October where sightings of whale sharks, mantas, and turtles.
Don't play with safety.
Travel insurance is not for pussies, it is part of traveling smart.
Get your quote to get covered in Azores.
Paragliding in Azores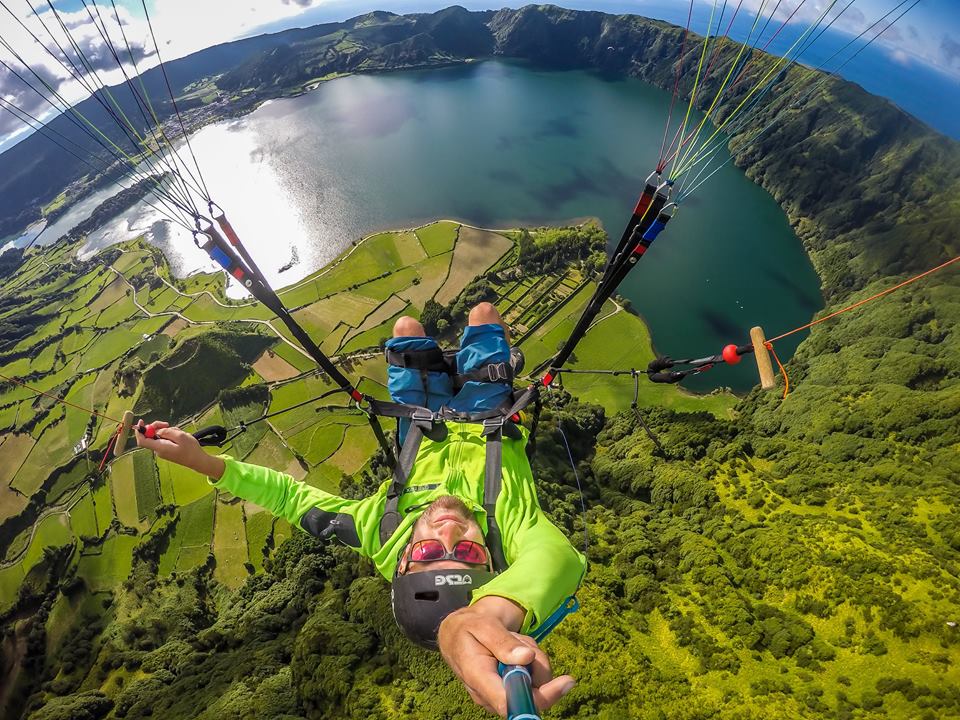 While this is a terrible idea for me as I'm afraid of heights, I appreciate this can be a true one-of-a-kind experience to have during your Azores vacations and the islands have stunning potential takeoff points.
While the island of São Miguel has become a hotspot for paragliders worldwide, there aren't still many tours offering this activity.
Paragliding tips in Azores
📍 Where to do it? Your best bet would be in São Miguel. The international Azores Paragliding Festival takes place in August here for an entire week.
💰 Which tour company to use? Please contact Clube Asas de São Miguel for getting a quote on private flights. Prices are negotiable.
⭐ What is essential to know?: Flights over the volcanic craters of Furnas and Sete Cidades are now very popular during summer months.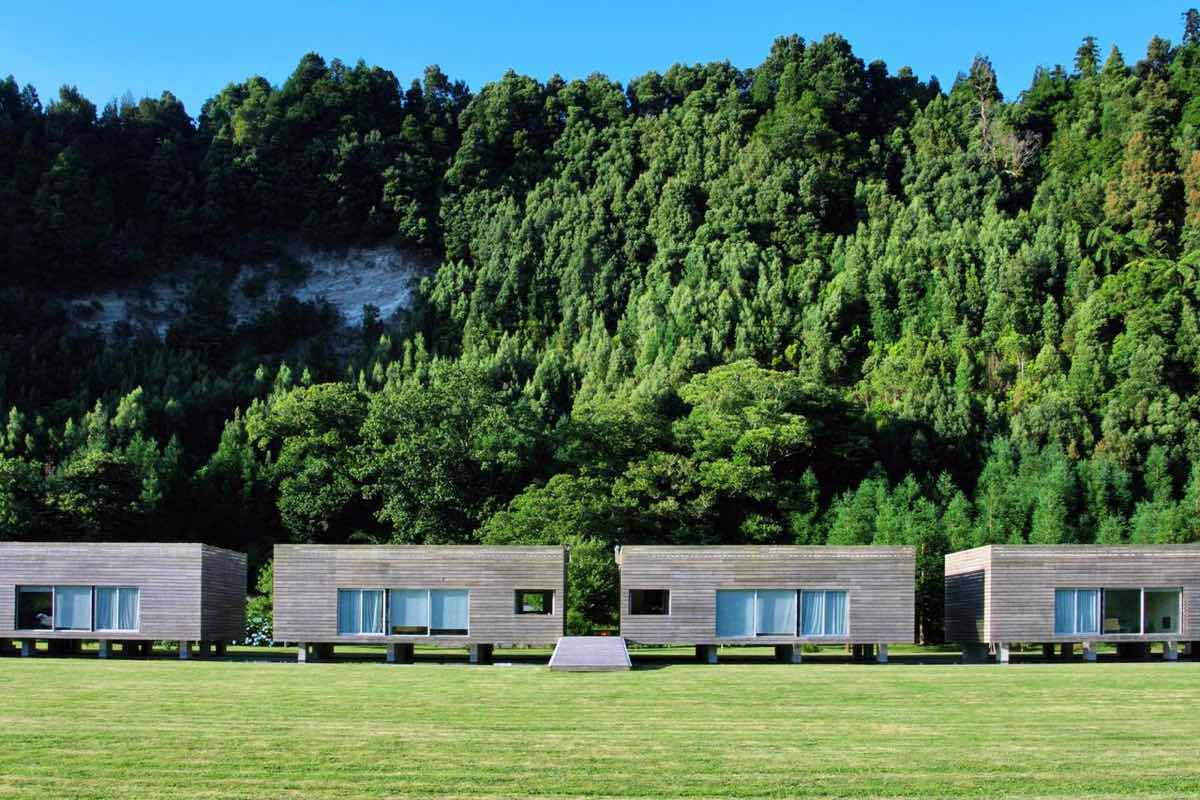 Pre-filtered list of hotels with top reviews and location with parking and free WiFi included.
Kayaking/Canoeing in Azores

Canoeing is the boating activity you might relate the best: a canoe, one or more paddlers, each with a paddle. Which is not the same as kayaking, but quite frankly for me, it looks exactly THE SAME thing. If you happen to know the difference, please enlighten me in the comment section.
The lakes and the sea in the Azores are privileged spots to go for a kayak ride. As a plus, they offer amazing views from an entirely different perspective you couldn't get otherwise.
Sea kayaking is also very popular, albeit is recommended for a more advanced experience level. Remember you're – literally – in the middle wild Atlantic ocean and currents can be tricky to navigate.
Kayaking tips in Azores
📍 Where to do it? In a lake that is not a nature reserve, such as Sete Cidades or Furnas Lake in São Miguel. You can also reach Vila Franca islet by kayak.
💰 Which tour company to use? Quite frankly, the best way is to rent a kayak directly on the lake shores. Sete Cidades in São Miguel has a few companies renting kayaks at $10 per hour.
⭐ What is essential to know? A decent fitness level is necessary. Also, apply sunscreen before you go.
⚠Sometimes size matters
If you want to book tours and/or adventure packages through a company, always how many people are going on the tour.
Small groups are a much better experience and are usually worth the extra cost.
Canyoning in Azores
Canyoning does not involve a boat, instead, you explore a river and try to surpass the obstacles put in front of you (currents, waterfalls, rocks, etc). Sort of a nature version of parkour.
Boasting dozens of majestic waterfalls, Flores Island is one of the top places in the world to try canyoning.
To be honest, I haven't tried this. But the idea of climbing, jumping and sliding down a small river and waterfall somehow awakens the inner child in me. Plus, the swimsuit and helmet outfit make anyone look a badass.
Canyoning tips in Azores
📍 Where to do it? While there are plenty of canyoning tours in other islands, if you want the real thing, head to Flores. Particularly the area between Fajãzinha and Fajã Grande.
💰 Which tour company to use? As far as I know, it's not possible to hire equipment and go on a canyoning tour independently. West Canyon Turismo Aventura is quite possibly the most experienced company in Azores.
⭐ What is essential to know? Footwear is essential. Trainers are best because they're don't get too heavy when underwater, but still provide a decent grip.
Surfing in Azores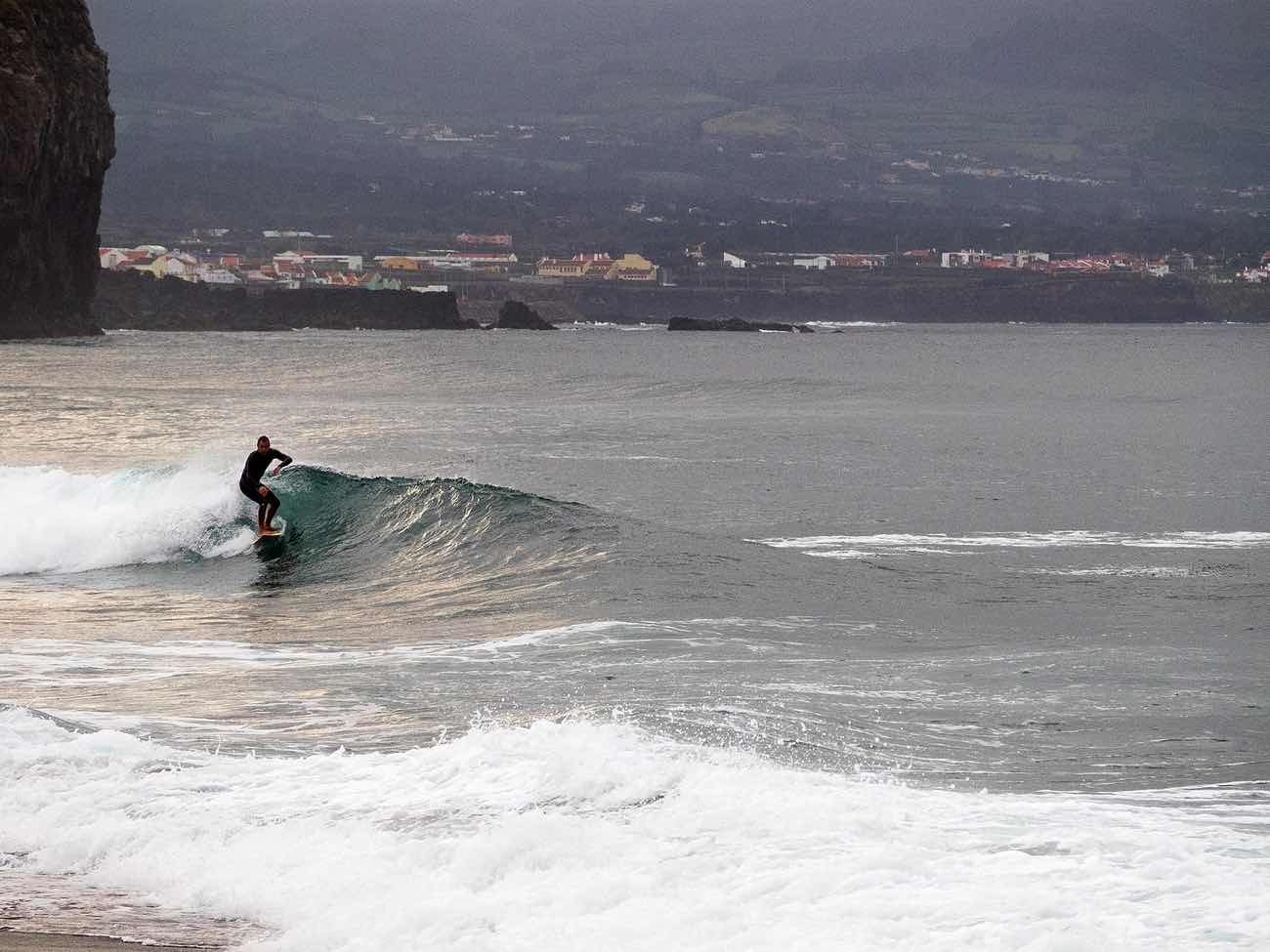 The wild Atlantic ocean allows for fine surfable waves so it's no surprise one of the stages of the World Surf League is held in the Azores (in Ribeira Grande, São Miguel island).
Just like the weather, sea conditions are constantly changing so use apps like WindGuru to keep you up-to-date. That said, peak surf season in Azores is between October – February but you can find fun and uncrowded waves from September to May. As for water temperatures, expect a range from 15ºC in the winter to a comfortable 24ºC in the summer.
Surfing tips in Azores
📍 Where to do it? The beaches of Monte Verde and Santa Bárbara in São Miguel and Fajã de Santo Cristo in São Jorge are the main surfing hotspots in Azores.
💰 Which tour company to use? In Azores Surf Center, in Santa Bárbara Beach, surf lessons start at 30EUR (group lesson).
⭐ What is essential to know? You'll need a light full suit for most of the year and a spring suit for peak summer months (July and August).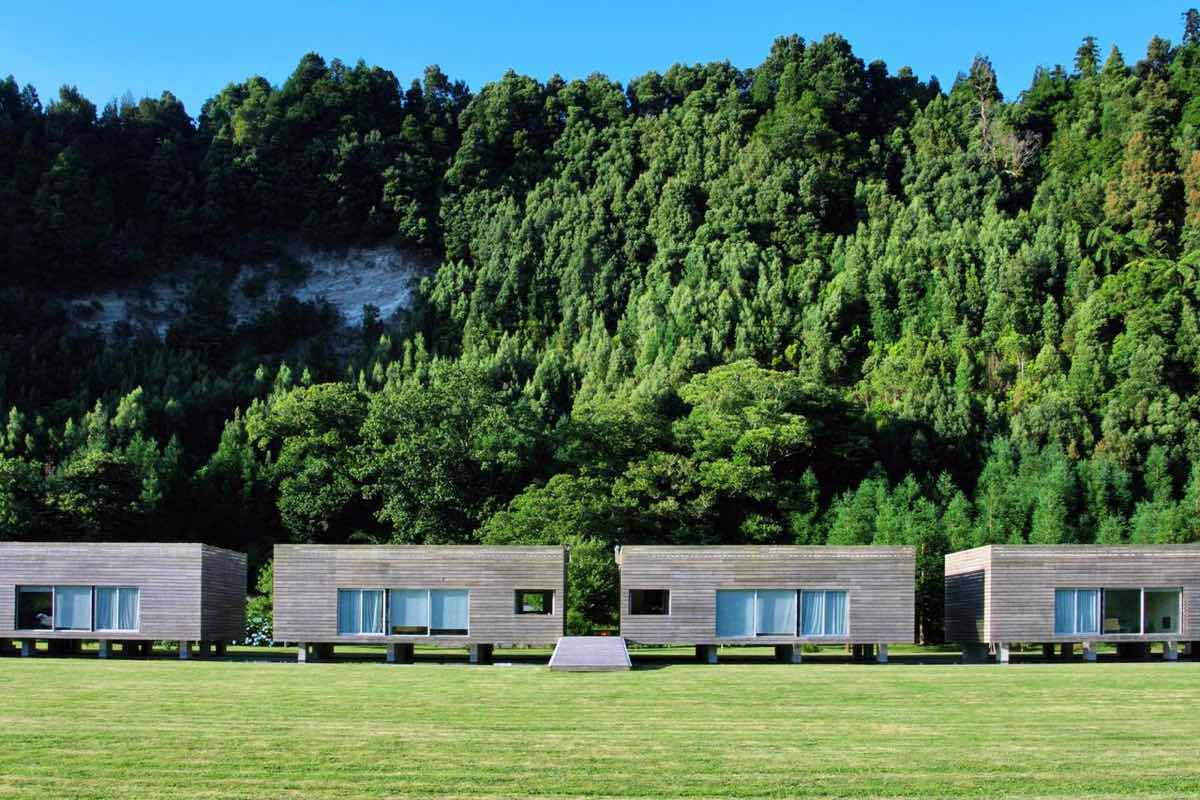 Pre-filtered list of hotels with top reviews and location with parking and free WiFi included.
Birdwatching in Azores

If you are an enthusiast for birds, then you might not want to leave the Azores. 400+ American and European birds live here, making the islands a recognized destination due to its strategic position in the crossover of American, African, and European migrating routes.
It's also possible to observe animals that are exclusive to the Azores, including the Priôlo – Azorean bullfinch – and the Monteiro's storm petrel. These can't be found anywhere else in the world.
Birdwatching tips in Azores
📍 Where to do it? All islands in Azores have particular bird species waiting to be spotted, but Graciosa and São Miguel are two of the most popular for endemic species. Corvo and Flores are other well-known spots for migrating species.
💰 Which tour company to use? You can book a tour with the Dutch guide Gerbrand Michielsen at Gerby Birding.
⭐ What is essential to know? It's almost impossible to book a place in Corvo in October. The island is invaded by birdwatchers seeking American passerines at Caldeirão.
Biking in São Miguel, Azores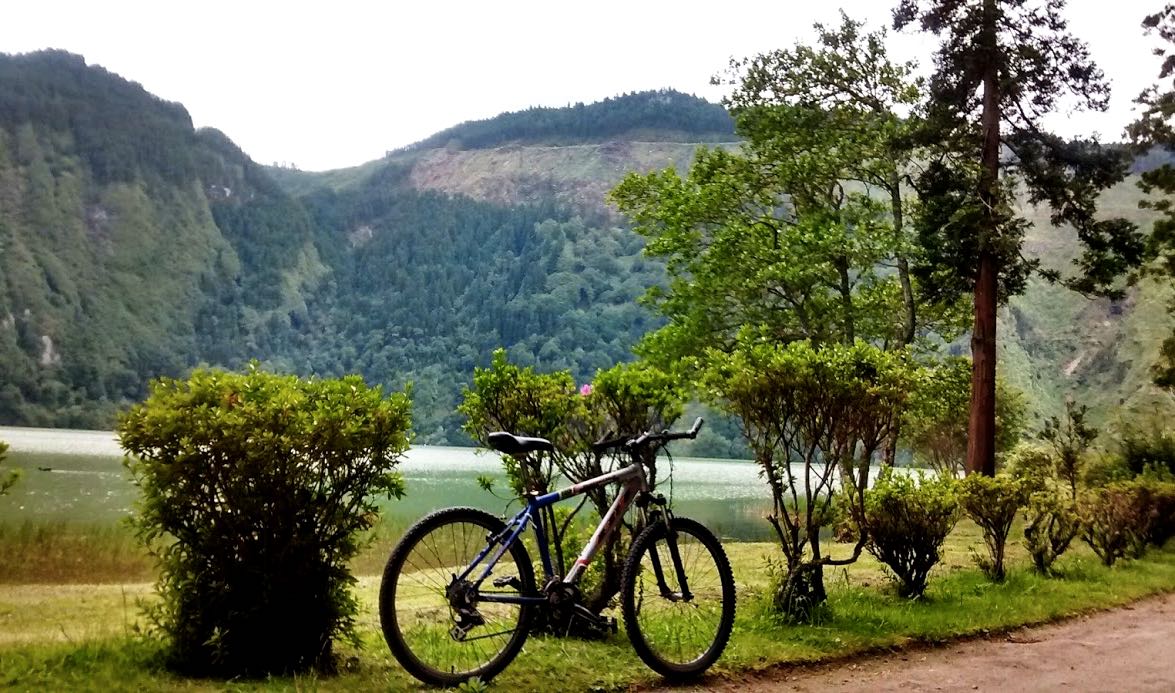 Biking in a volcano crater sounds something worthy of a bucket list, doesn't it? Well the Azores are the right place to do it! Most adventure tour companies allow renting bikes and now they even have small stalls in some key spots in the islands.
If you're feeling adventurous, there are many trails and inner roads which allow for great mountain biking (MTB) rides.
Biking tips in Azores
📍 Where to do it? Any island is a good option to grab a bike and go explore. Lagoon shores are amongst the best places for beginners.
💰 Which tour company to use? You can rent a bike or mountain bike in many places in Azores. They have risen in recent years and now are around 8-10 EUR/hour. For especialized mountain bikes better to contact with a tour company like Picos de Aventura.
⭐ What is essential to know? do NOT book online. Not only the hourly rate is significantly more expensive, but I've seen companies that charge you the cost of transporting the bike to the spot.
Coasteering in Azores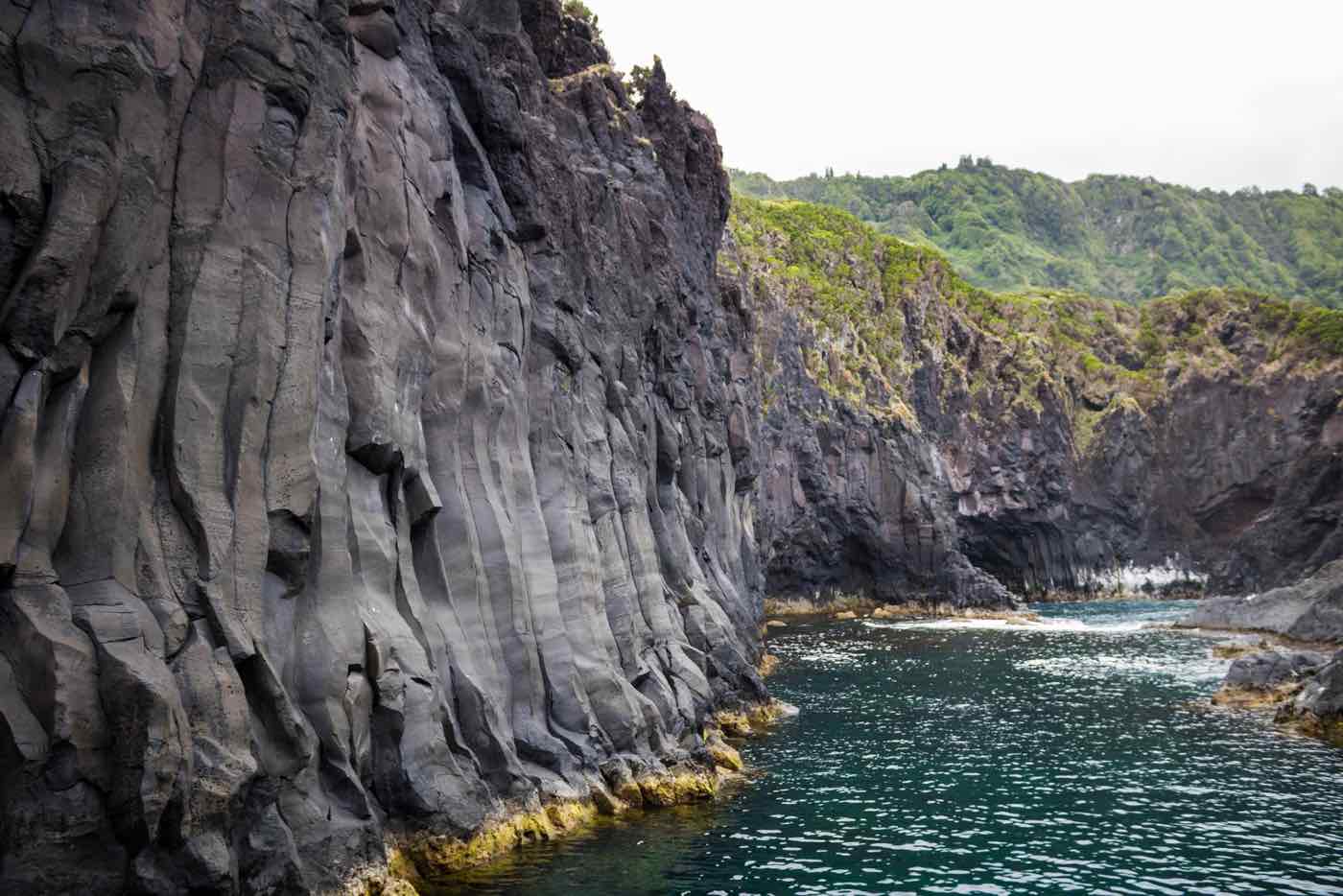 Coasteering is the equivalent of canyoning but on the coastline. Explore inlets, caves, and other sea landscapes through swimming, climbing, and jumping. It teaches you about rock climbing as well as how to jump safely from heights. You got to be comfortable around the ocean for this one.
Coasteering tips in Azores
📍 Where to do it? São Miguel is where this activity is more developed.
💰 Which tour company to use? Azorean Active Blueberry. A 3-hour tour costs around 80 Euros.
⭐ What is essential to know? This activity requires a decent fitness level and a normal health condition. Not suitable for pregnant women.
Planning a trip to Azores by yourself
Booking your flight
If you are not from the US or simply not into vacation packages, you're better off by booking your flight independently.
As a rule of thumb, flights to Azores are considerably cheaper from Porto, Lisbon or London. Ponta Delgada airport has the highest number of flight connections. From there you may be entitled to a FREE connecting flight to other islands – check this page for more info.
Booking a hotel
For hotels, you can start off with this pre-filtered list of hotels, guesthouses and villas in Azores. Or explore the top hotels in Azores:
Booking a car
Taxis and tours can be costly and public transportation is not reliable. Also local guides take away the fun factor. If you ask me, the best way to get around in Azores is definitely by renting a car.
Plus, an island road trip will add a sense of adventure to make your trip truly memorable!
Azores Flight + Hotel + Transfers Deals
I usually don't use travel agencies to book holidays. They end up being more expensive in 99% of the times. Yet I have to make an exception for Azores Getaways because I really think they have some pretty good prices for a flight + hotel + transfers packages to the Azores – starting at 599USD.

Plus, you can customize your package by combining 2 or 3 islands to your awesome itinerary:
I particularly recommend using Azores Getaways if you are flying from the United States and don't have much time to plan your holidays.
Useful Links
What other outdoor activities did you try in the Azores?
Share your ideas below!