São Miguel island, Azores. The ideal setting for nature lovers who want a different kind of vacations, in touch with nature and filled with memorable experiences. This São Miguel guide will give you the necessary insider advice to travel smart on my home island!
A mere two-hour flight from mainland Portugal, Azores are the Atlantic's best well kept secret. Here you can find all kinds of nature delights to get you back in touch with unspoiled nature: crater lakes, valleys, hot springs, whales and dramatic cliffs.
São Miguel is the largest island in the archipelago and home to the biggest city: Ponta Delgada. At any part of each island you will be amazed with the contrast of the blue of the ocean with the vivid green landscapes.
Hey, and it's not because it's my home island. It's just rare to see a place with so much raw beauty these days.
In this São Miguel travel guide
How To Get to São Miguel, Azores
First step is getting there. Unless you want a once-in-a-lifetime adventure, the easiest way to get to São Miguel is by plane. These days, you can fly from both mainland Portugal (Porto or Lisbon) and countries like Spain, Canada, United Kingdom and the United States.
The island is served by many airline companies, including Delta Airlines, TAP Portugal, Lufthansa or Ryanair.
I recommend checking the cheapest fares with Skyscanner.
For more info on how to get to São Miguel, check my Azores flights page.
Best Time To Visit São Miguel
Weather-wise, the Azores are known for their ever-changing weather. Locals know we can have the four seasons in just one day! It's a leap of faith. Having that said, the best time to go are the Summer months, June to September.
Make sure you check Spot Azores. With this website and mobile app, you can check live webcams and chase the sun all around the islands. Make sure you know what to pack for Azores too.
But choosing the best time to visit the Azores is much more than just looking at the good weather. Eventually it all comes down on your interests and which activities are you most willing to experience in the islands: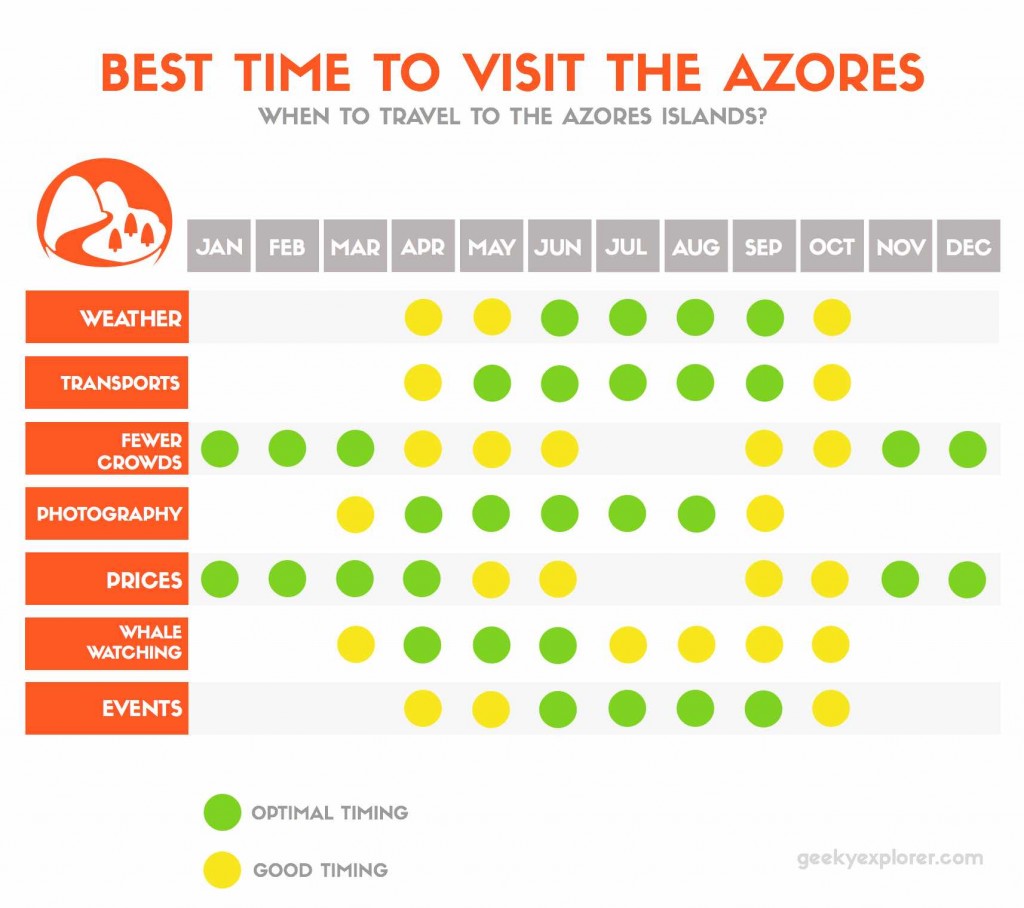 Adding all these criteria to the mix, June or September looks like winners to me. But you can find a month-by-month analysis on my page about the best time to visit the islands.
Main attractions in São Miguel, Azores
You can expect dozens of awesome spots in the island – I've highlighted at least 20 of them in my São Miguel itinerary article.
These are some of the places you can't miss in São Miguel.
Lagoa do Fogo (Fire Lake)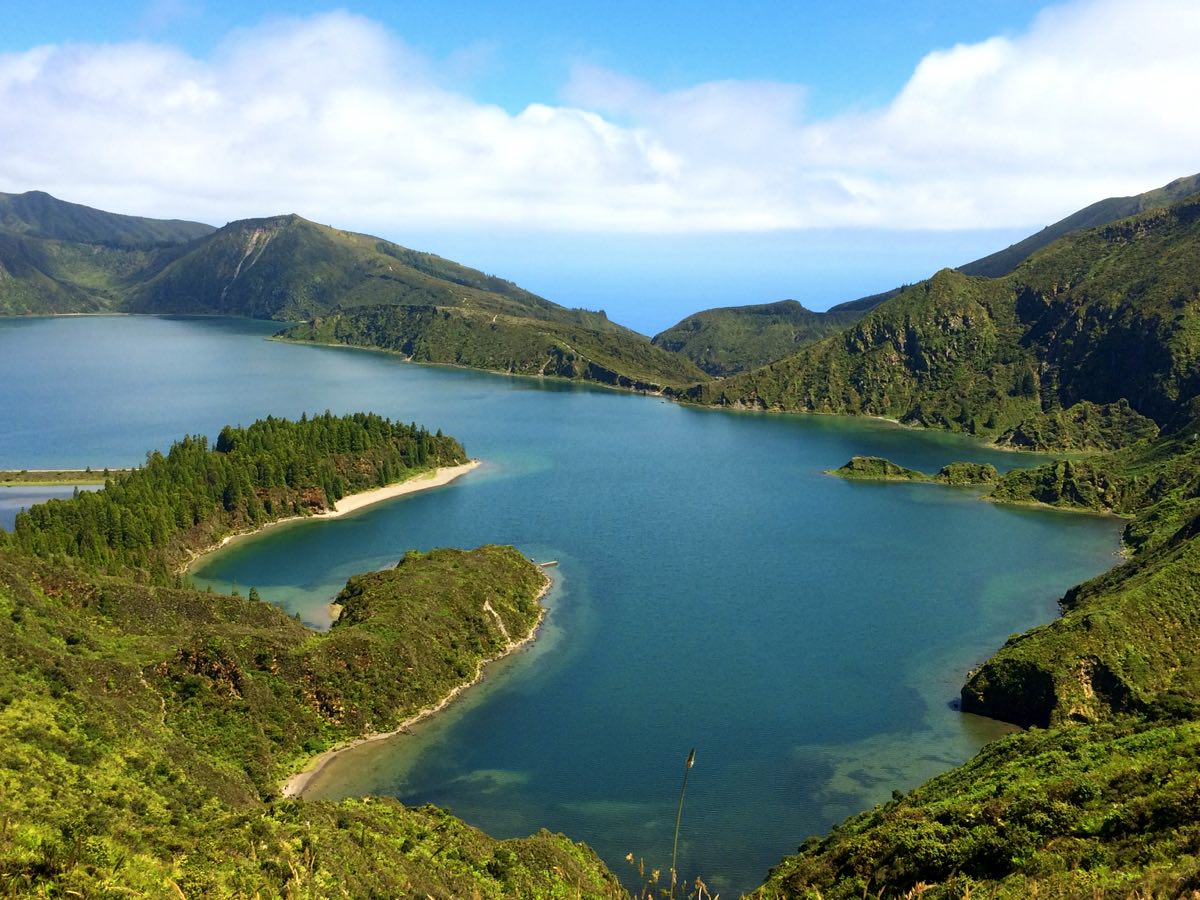 This is the kind of gorgeous nature that grabs hold of you tightly. It's one of the wildest areas in the island – modern construction is not permitted here. Once you're next to this lagoon, all you can hear are the seagulls around you. A truly magical place and one of the top places in my São Miguel itinerary.
As of June 2023, be aware that car rentals are not allowed during summer months between 9am and 7pm. All non-residents should take a shuttle up to the lake, with a cost of 5€.
Furnas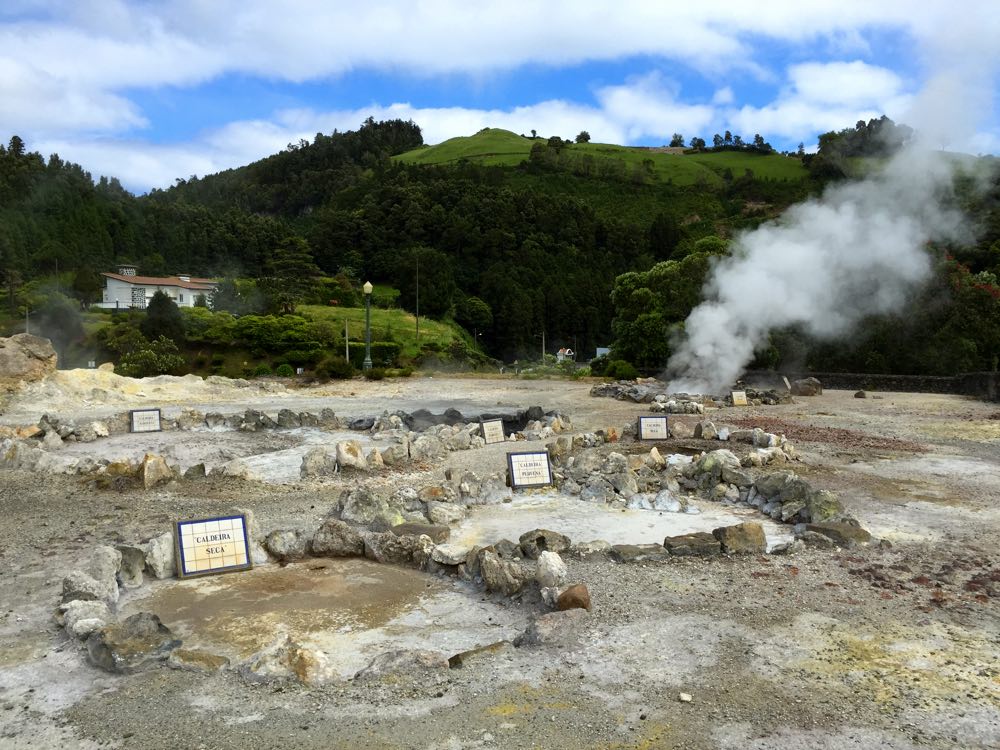 The charming settlement of Furnas, sided by lush hills on all sides is a must on your trip to São Miguel. Whilst a small village, there's enough to keep you busy here for a whole day!
Caldeiras – dozens of steam holes give the whole area a eerie and moon-ish look. Not to mention the sulphur smell.
Terra Nostra Park – a lush and vibrant park with thousands of species of plants from all over the world. The big attraction is the open-air thermal pool rich in iron and other minerals. The water is orange and is at a 35-40C temperature, 100% heated by nature.
Poça Dona Beija – another popular spot to enjoy the hot springs. A set of 5 open-air thermal pools alongside a small creek and palm trees.
Oh and just a 5-min drive away, make sure you stop by Lagoa das Furnas (see next section).
Lagoa das Furnas (Furnas Lake)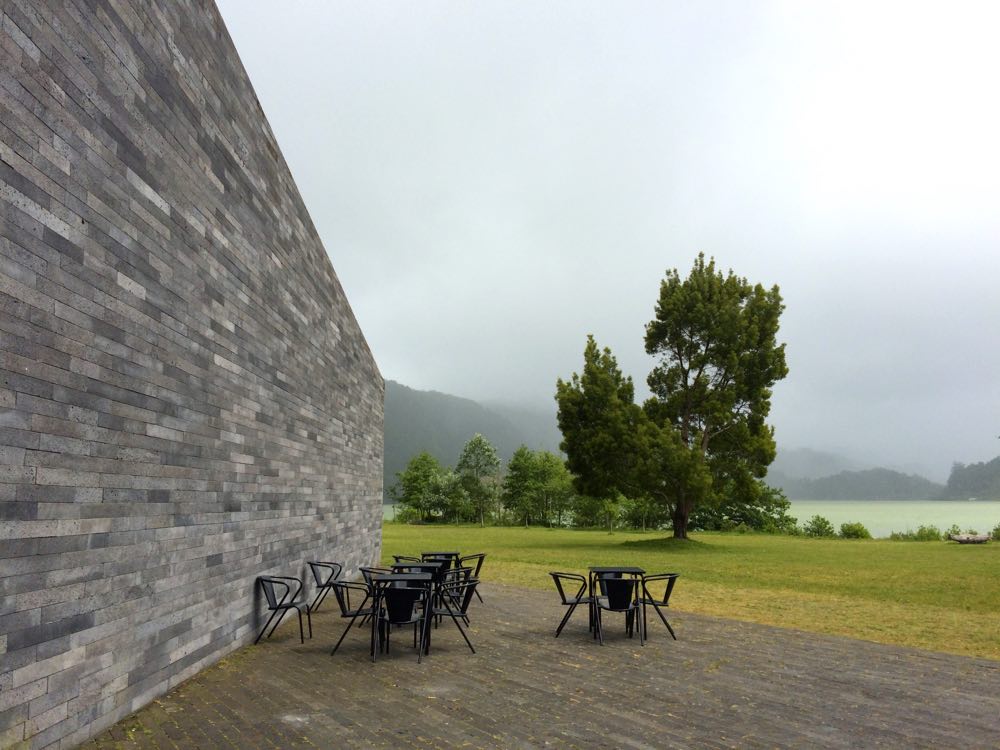 Another one of the 3 main lakes in São Miguel. The hike to the gothic church sitting in the west shore holds beautiful sights. There's also a new Interpretation Centre to better understand the efforts being done to preserve the lake as it is, despite the agriculture and tourism pressures.
On the opposite shore of the lagoon, there are hot springs where you can actually see boiling water and muds as well as holes in which they cook the famous Cozido das Furnas (Furnas stew).

Lagoa das Sete Cidades
View this post on Instagram
Lagoa das Sete Cidades (Sete Cidades Lagoon) with its green and blue lakes is the most well-known postcard of the Azores. You'll see it in every brochure, ad or article about the islands.
However, the whole area of Sete Cidades in the west of the island is filled with lakes, lagoons and spectacular views.
ℹPlaces to see in Sete Cidades
Lagoa das Sete Cidades – the popular twin blue & lakes
Lagoa do Canário – for some reason tourists started to call it Snapchat lake because it resembles their logo 🤷
Lagoa de São Tiago – the greenest of them all
Lagoa das Empadadas – a set of smaller lakes scattered in the hills; great hiking spot!
Miradouro da Boca do Inferno – check next section
Serra Devassa – popular hiking trail
Miradouro da Boca do Inferno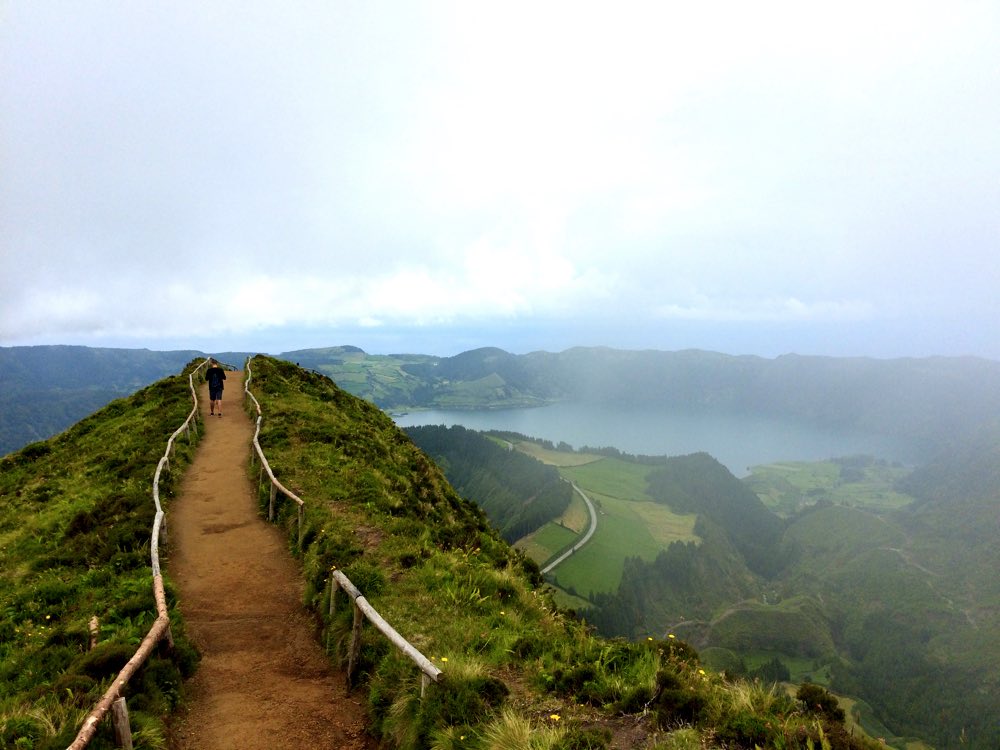 This viewpoint is also known as Miradouro da Lagoa do Canário and is located in Sete Cidades, in the western part of São Miguel island. When the weather cooperates – only about 20% of the days are sunny around here – it has a breathtaking view of the old volcanic crater with all its lakes, meadows, and hills.
Fingers crossed for this one – make sure you leave the day with best weather forecast to go here, it's worth it!
Ilhéu de Vila Franca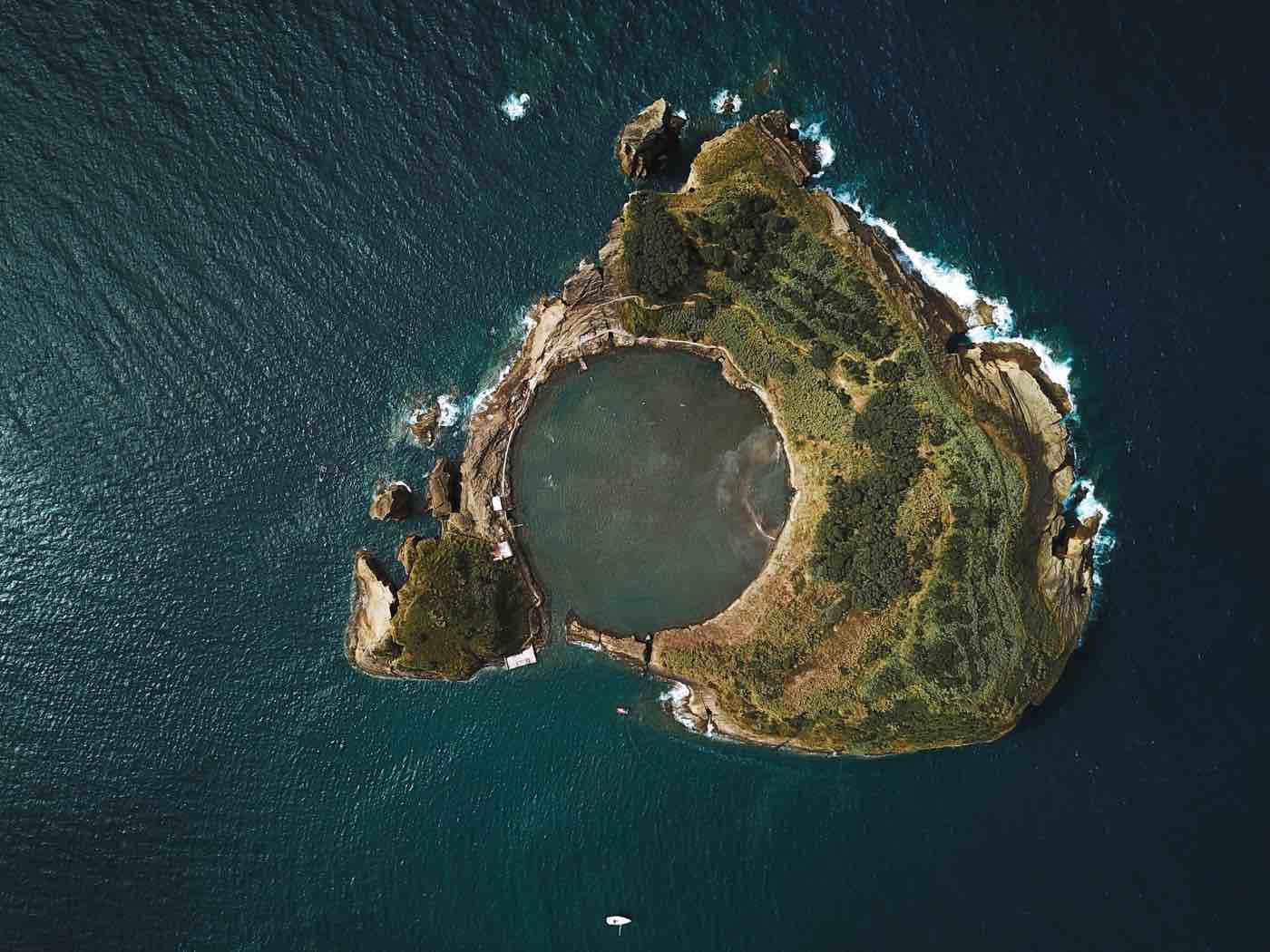 This islet off the coast of Vila Franca do Campo is a swimming and bathing paradise. The natural bay has got with crystal clear waters and protects swimmers from the Atlantic waves. A wonder for kids or grown-ups like me who still feel like kids on the inside.
Bring swimwear and snorkeling gear. Note however you won't find much comfort to lay down or towel. The best option is to nest next to some rocks or concrete platform – the only beach in the islet gets flooded during high tide.
ℹHow to get to ilheu de Vila Franca
You can only get to Vila Franca's islet there by a small boat departing from Vila Franca's marina. You need to buy your tickets online or in a booth in the marina itself.
I suggest buying them in advance as the demand is high during summer. Only 400 tickets are sold each day and if you don't get there at the earliest hour, it's likely they are sold out.
Unique things to do in São Miguel, Azores
In such a naturally gifted place, outdoor activities should be on top of your priorities. I've listed the main adventure stuff the island has to offer, but here's some of the most unique things you can do in São Miguel.
Walk through a tea plantation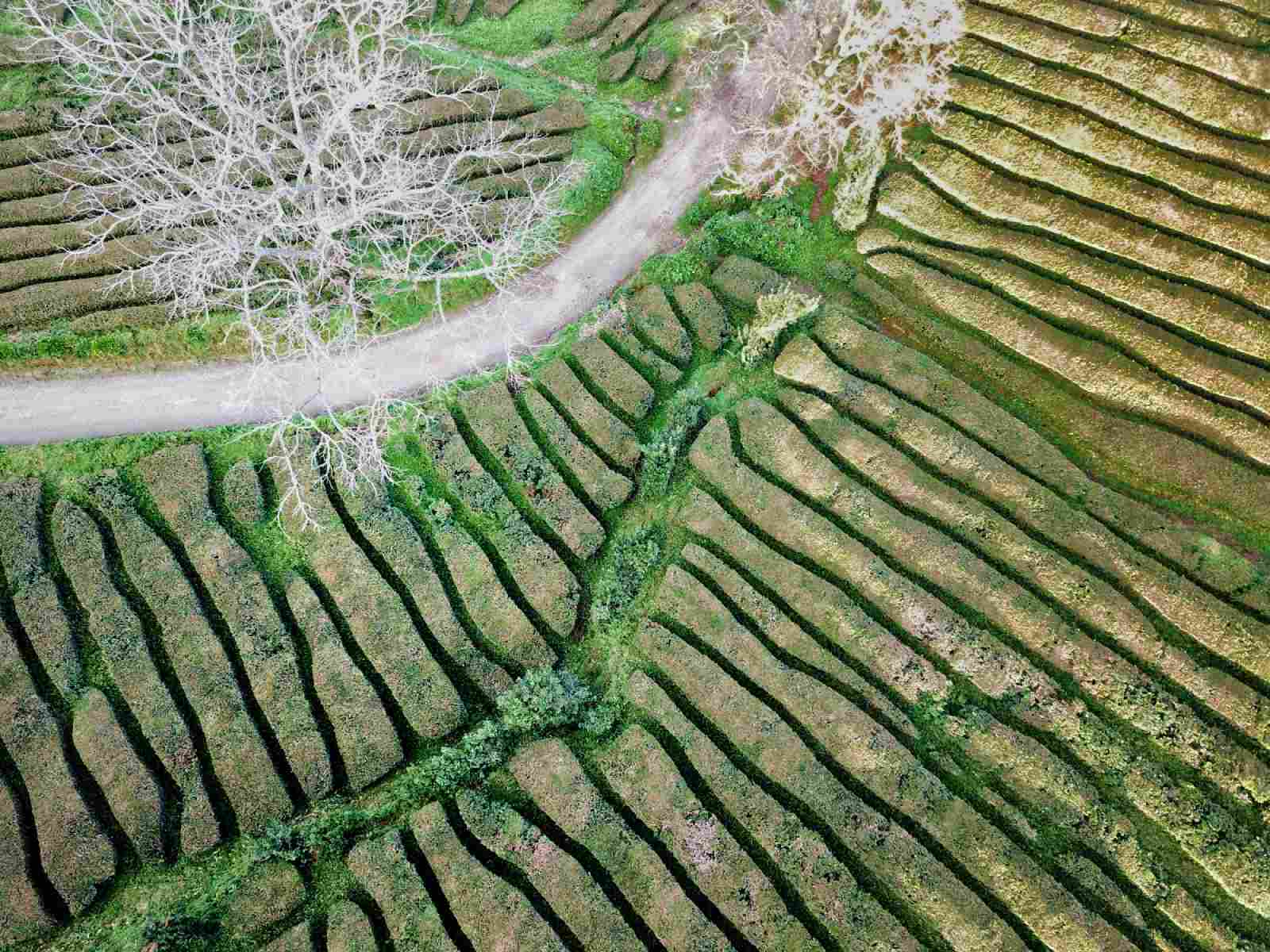 The Azores is the only European region with tea plantations. Gorreana and Porto Formoso tea estates have been producing biological tea for centuries now.
Bring some comfortable shoes and hike around this unique landscape with the sea as a backdrop.
Whale-Watching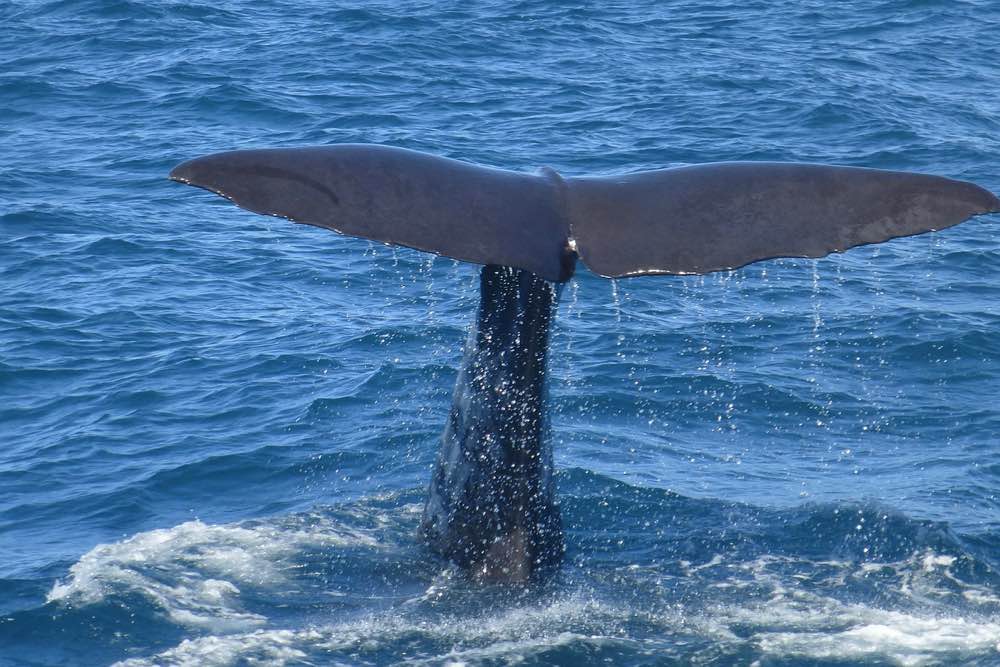 Azores are a renowned world-class whale watching spot, so I'd highly recommend adding this to your bucket list when you're in the islands. Up to 10% of ALL known cetacean species can be seen in a single three-hour trip.
April to June are the months of the year where the migratory routes of cetaceans overlap the most. Check the full whale-watching calendar here.
Hiking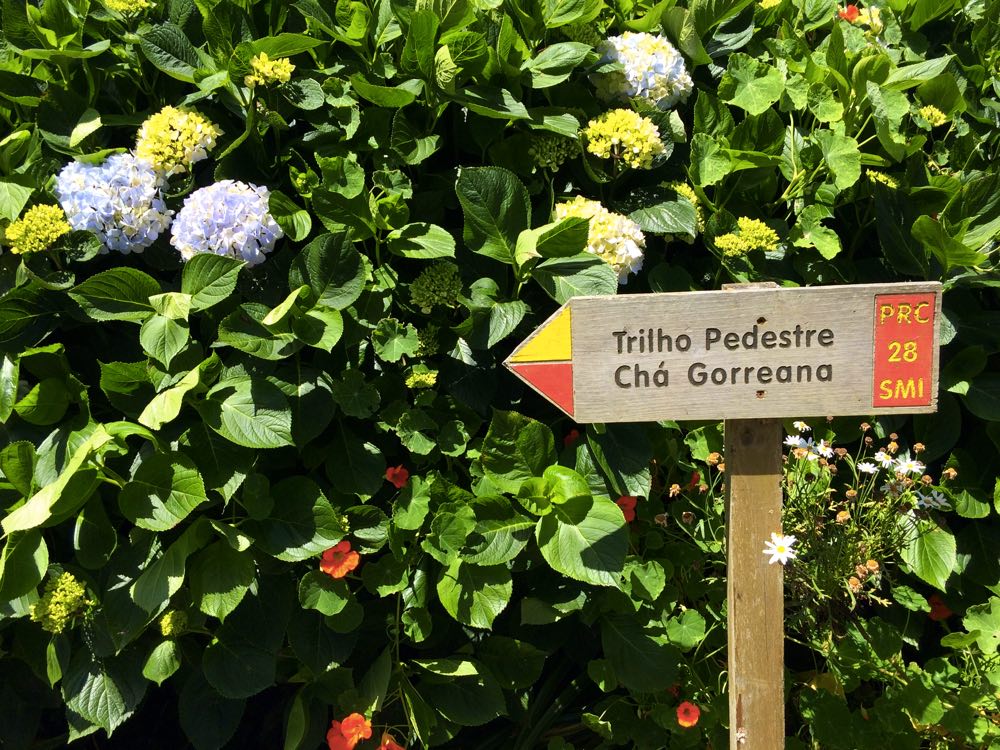 São Miguel island is home to many scenic hiking trails, packed with volcano craters, lagoons, small rivers and waterfalls which are accessible only on foot.
Perhaps the most popular one is hiking down Lagoa do Fogo, but there at least 20 official trails in the island. These cover all ranges of difficulties, lengths and all kinds of landscapes.
Have a volcanic lunch (Furnas stew)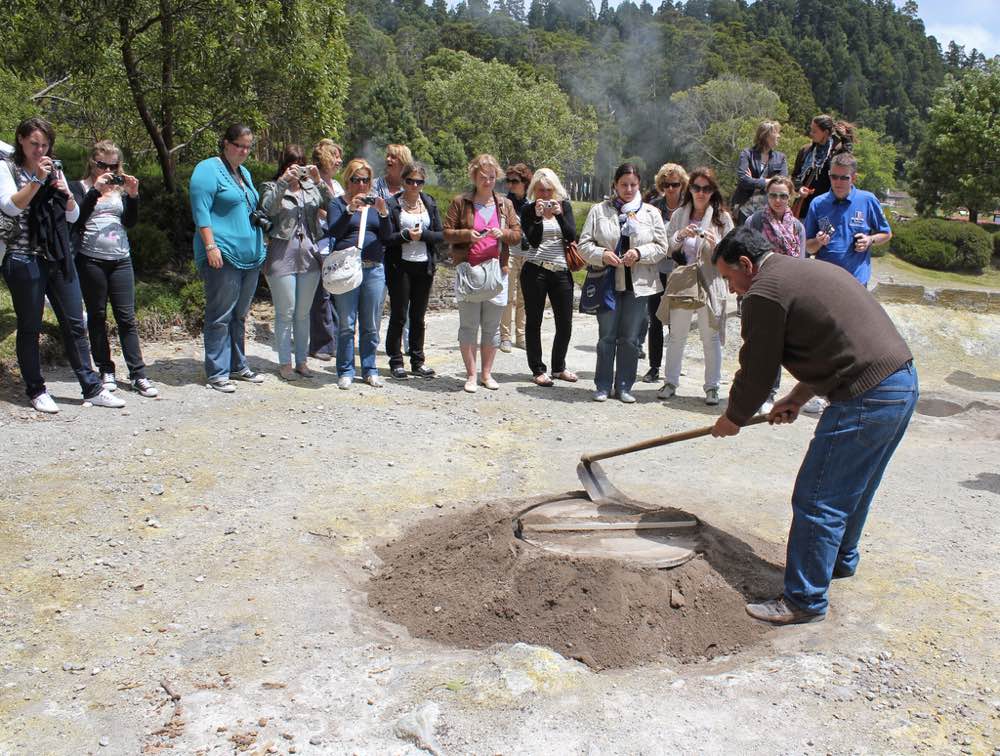 Cozido das Furnas (Furnas Stew) is a stew cooked that is boiled… underground. Yap. The food is placed in holes of the hot springs of Furnas and the volcanic heat works its magic during 4+ hours to add a unique flavor to the meat and vegetables.
Don't worry though – you can skip the cooking process and go straight to the tasting part in one of the several restaurants in Furnas. Look for Cozido das Furnas on the menu.
Where To Stay In São Miguel
I recommend staying at least three to four full days in São Miguel and pick a hub to base yourself in. Ponta Delgada, Furnas or Ribeira Grande areas are good choices. Allow yourself some time to unwind and explore the landscapes the island has to offer.
To make your life easier, you can start your search with my pre-selection of the hotels/guesthouses/villas in the island of São Miguel. The list only includes rooms with wifi and with good-to-excellent reviews, hard to go wrong with these.
These are my three best hotel suggestions in the island:
⭐ My top hotel recommendations in São Miguel ⭐
Hotel Azor, Ponta Delgada
Premium hotel with modern design (opened in 2016) and within walking distance to the city center and to the ocean. Ah and there's a gorgeous pool on the terrace!
Located in Furnas, its full-wellness program and nature-inspired-interiors make it the ideal place to relax.
Getting around in São Miguel, Azores
Public transportation on the island is very limited and not reliable for two reasons. Firstly, it's not a frequent service – some routes only operate 2/3 times a day. But more importantly, most routes don't take you to the places you want to see; they're optimized for locals to move around between towns, not for tourists.
I predict this might change in the near future, but for now private guides (if you have the budget), day tours, or car rentals are better choices. I strongly recommend you getting your own wheels and rent a car to explore the island independently. Trust me, it adds to the sense of adventure!
Use Skyscanner or the below RentalCars to compare rental prices. Both are reliable and quickly give you an overview of prices across available operators.
How many days to stay in São Miguel?
While the island is not too big, there are a ton of activities which can take up some time. Also, the weather is quite unpredictable, so it would be a good idea to have some days to act as a time buffer.
I suggest a minimum of 4 full days in São Miguel, which coincides with my island itinerary. This is enough to get a good grasp of the island vibe and have time to enjoy stuff like whale-watching or just relax the entire afternoon on a hot spring.
Especially if you're looking to hike a lot or try out several activities, consider staying for longer: up until a full week there's a lot of things to see and do.
Don't let the prices rise more. Book your accommodation in São Miguel now!
São Miguel Food
The food you can expect to eat in São Miguel does not differ much from what you can find in mainland Portugal This includes a diet with a lot of fresh fish – specially cod, vegetables and many meat-based comfort food.
Apart from the cozido das Furnas mentioned before, there are some local delicacies filled with tradition and unique flavour you have to try in São Miguel!
What to Eat in São Miguel
Ananás: Seems rather odd to highlight a piece of fruit, but the very famous Azorean pineapple is famous for a reason. Its extra sweetness it will probably make all the pineapples you've ever tasted banal.
Bolo Lêvedo: A hybrid between a cake and a bread you can eat anytime. Try it with jam, butter or even as an hamburger!
Bife à Regional (Regional Steak): So many happy cows living the green pastures of São Miguel also means… good beef. The meat in Azores is simply delicious, so unless you're a hardcore vegetarian, you MUST try the steak, azorean style.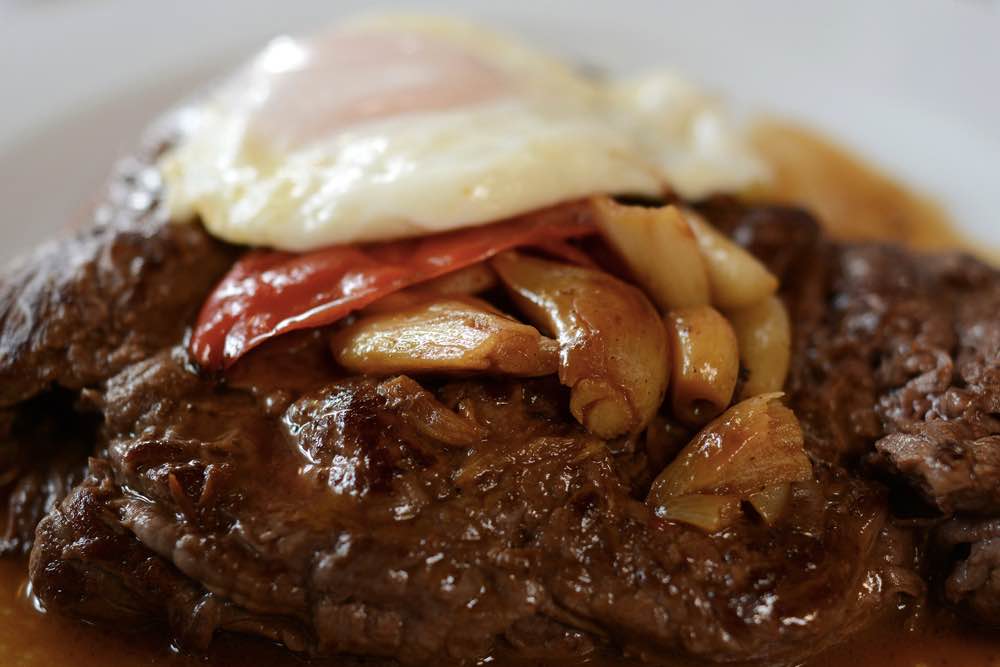 My Favorite Places to Eat in São Miguel
Associação Agrícola: While it can be a bit expensive for Azorean standards, it's one of the best places in the island for having a juicy tender steak. Not suitable for vegetarians.
Terra Nostra Garden: Located literally in the middle of the majestic Terra Nostra Park in Furnas, this hotel restaurant is open for everyone to taste the delicious local food in a beautiful setting. Great value-for-money!
A Tasca: Great local food with a lively atmosphere in the center of Ponta Delgada. This is as azorean as it gets. It's always packed.
Note: I used to recommend Cais 20 as one must-go for seafood, but not anymore. My last experiences there were dreadful. I'll only say it includes seafood soup made from Knorr packages. Totally overrated!
Still hungry for more? Check my food guide of São Miguel, with the best places to eat in the island.
São Miguel Travel Review
Whenever I write about my home island, I try to see things on the shoes of a traveler. It helps avoiding getting my bias out of control.
But it's hard to not get excited about São Miguel. I'm sure the vibrant green of the fields, the bright blue of the lagoons and the dramatic landscapes will win you over in a heartbeat. In a well-connected world where more and more people travel everyday, it's very hard to find a place with such unspoiled beauty and at the same time, safe and friendly.
São Miguel island has boomed as a travel destination in the last few years – with all good & bad things this will entail. The best time to go is now.
Useful Links
More articles about the Azores