These are some of the most unique things to do in Pico you can't miss when you're in the island.
Pico is the second largest island of the Azores archipelago – after São Miguel. Despite being the most obviously volcanic, it still boasts an incredible variety of landscapes.
Between the green meadows, the lava fields, the UNESCO World-Heritage worthy vineyards and the views over the neighbour islands, there is a lot to wonder about in Pico island!
Here are just 7 of the best experiences you should try to have in Pico island. Even if you get to do only half of these, you won't be disappointed!
1

A special kind of wine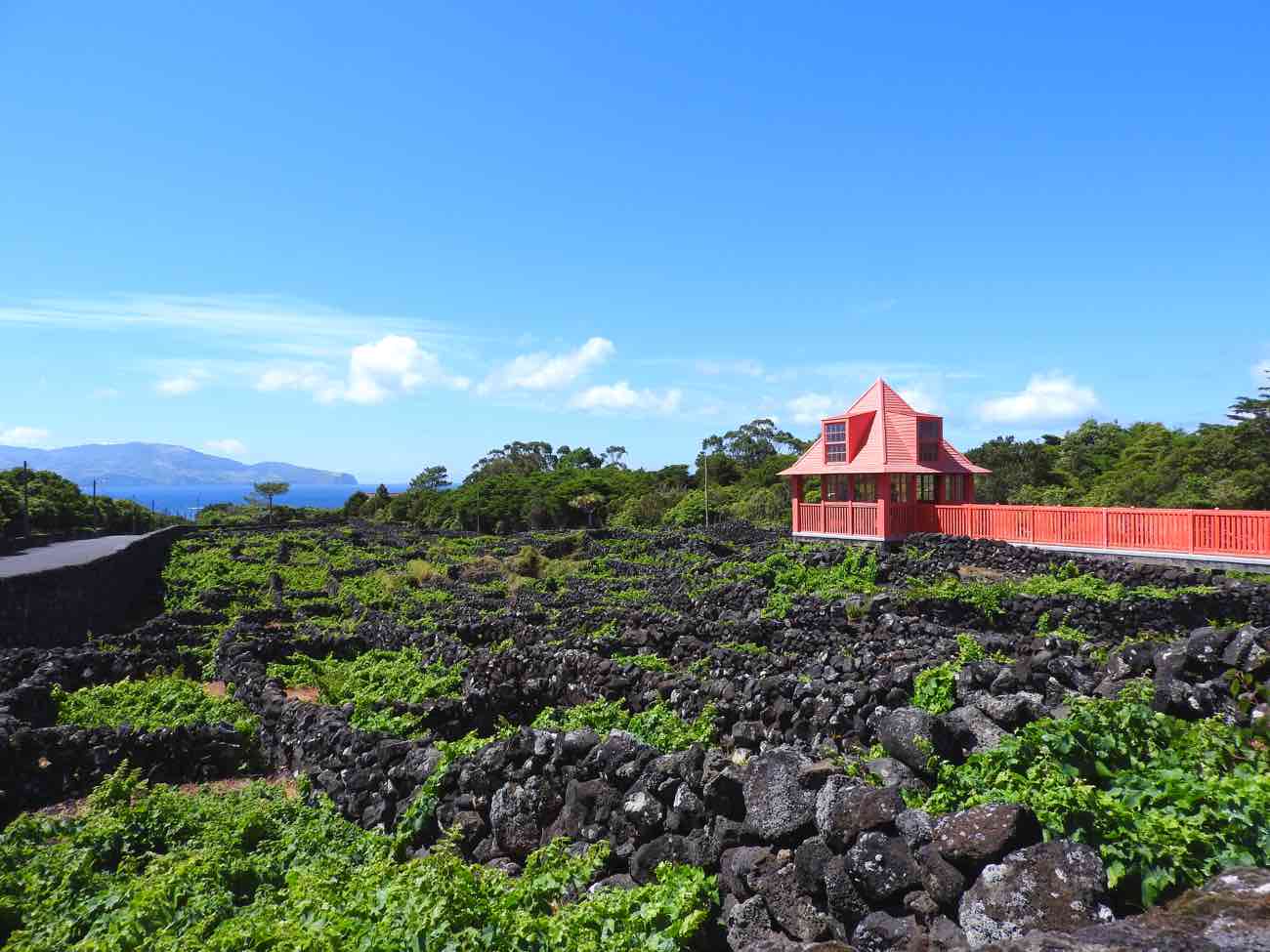 The lava landslides and the volcanic rocky soil dominating the landscape –
so much that Pico is nicknamed the grey island. However wine production in the island date back to the 15th century and in 2004 the vineyard landscape was declared an UNESCO World Heritage Site.
It is a breathtaking man-made landscape of stone walls (currais) laid out in grid formation running inland from, and parallel to, the rocky shore. This uniquely organized pattern for all the vine plots was to protect the Verdelho grapes from the harsh winds and seawater.
The cool thing about vines in Pico is that they grow ON the black basalt rock. This way they get protected from seawater and harsh weather. Basalt walls encapsulate the vineyards within a grid formation, creating an unique man-made landscape. The combination of volcanic soil and the nearby ocean give the wine a distinctive depth of taste.
Museu do Vinho (Wine Museum) and Cooperativa Vitivinícola do Pico next to Madalena
are 2 great places to know more about this activity. They organize tours and tastings of some of the largest brands of Pico wine. My personal favourite: Terras de Lava, rosé version.
2

Go Underground at Gruta das Torres

With more than 5km long, Gruta das Torres (literally translated as Torres' Cave) is the largest lava tube in Portugal. Estimates place its formation about 1500 years ago (!) during an eruption in Cabeço Bravo.

Everyone I talked to highly praised this 1h30 visit though. And they were not exactly geology enthusiasts so I'm guessing it's quite an experience. Sadly we didn't plan ahead and couldn't get tickets to Gruta das Torres, even with 2 days in advance.

In summer season, book ahead and bring shoes with good grip. You'll get to see lava in all kinds of formations, from stalagmites and stalactites to ridged walls and the impressive lava "rope" fields.
Curated food, wine & adventure trip in Pico
3

Climb the highest peak in Portugal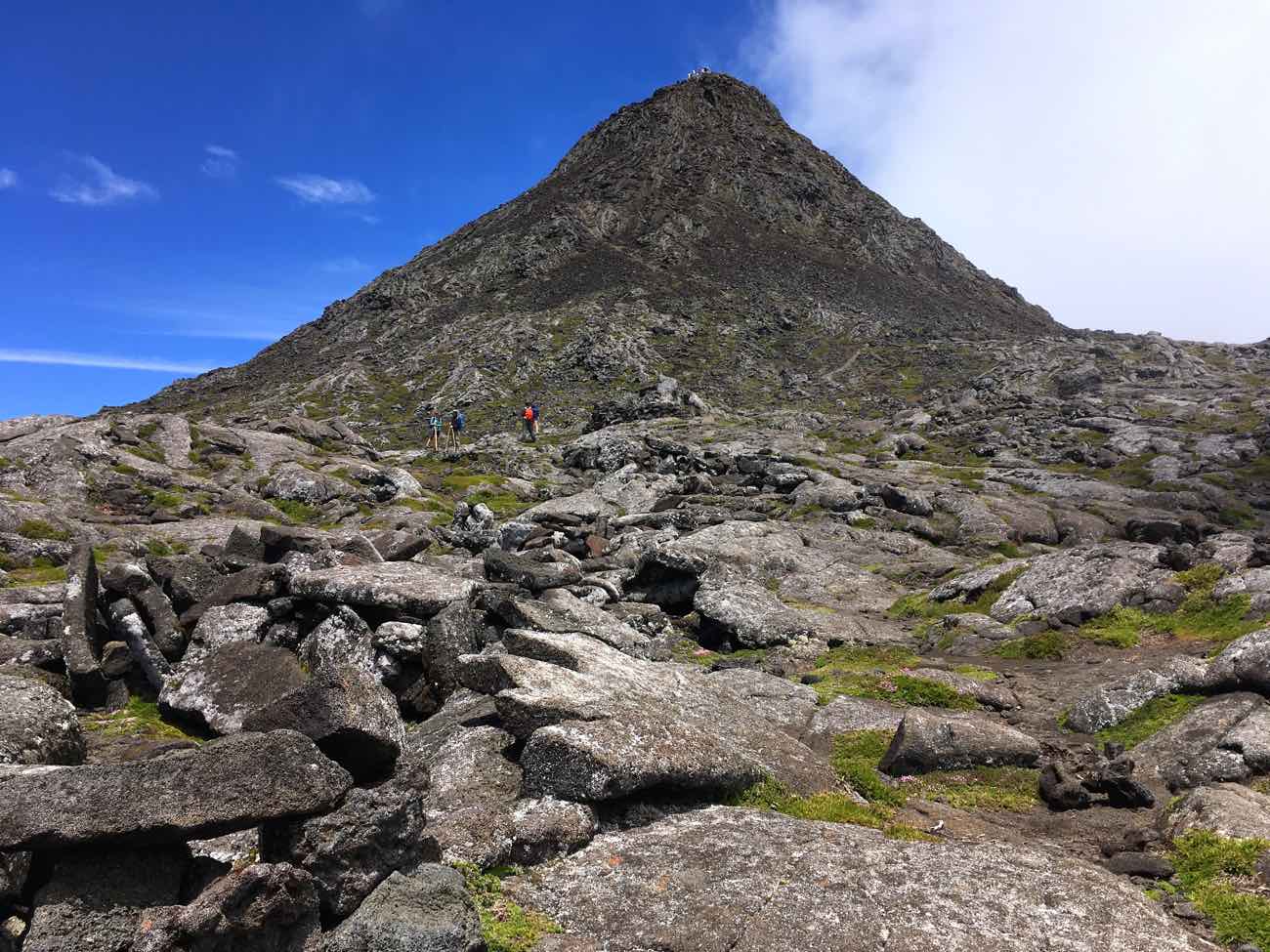 It's impossible to overlook Mount Pico while you're in the island. Climbing Pico is deceptively hard and it takes between 6-9 hours depending on your fitness level.
While it's not by any means amongst the tallest in the world, the ever-changing weather and all kinds of lava rocky formations create a very tricky terrain. Make sure you have the right equipment. A guide is optional, but highly recommended.
⭐ Seeking a place to stay in Pico island? Search no more! ⭐
4

Explore the island on foot

It's not all about trekking Mount Pico. There are other easier and flatter options. After all hiking is one of the simplest and most enjoyable activities you can do in the Azores!

While São Miguel has the biggest number of official hiking trails, expect gorgeous views with the contrast of dark gray basalt and the azure blue sea.

There are 12 active official hiking trails in Pico. I suggest the one that starts next to Lagoa do Capitão (Capitão's Lake), with stunning views over Mount Pico.
5

Get to know more about whales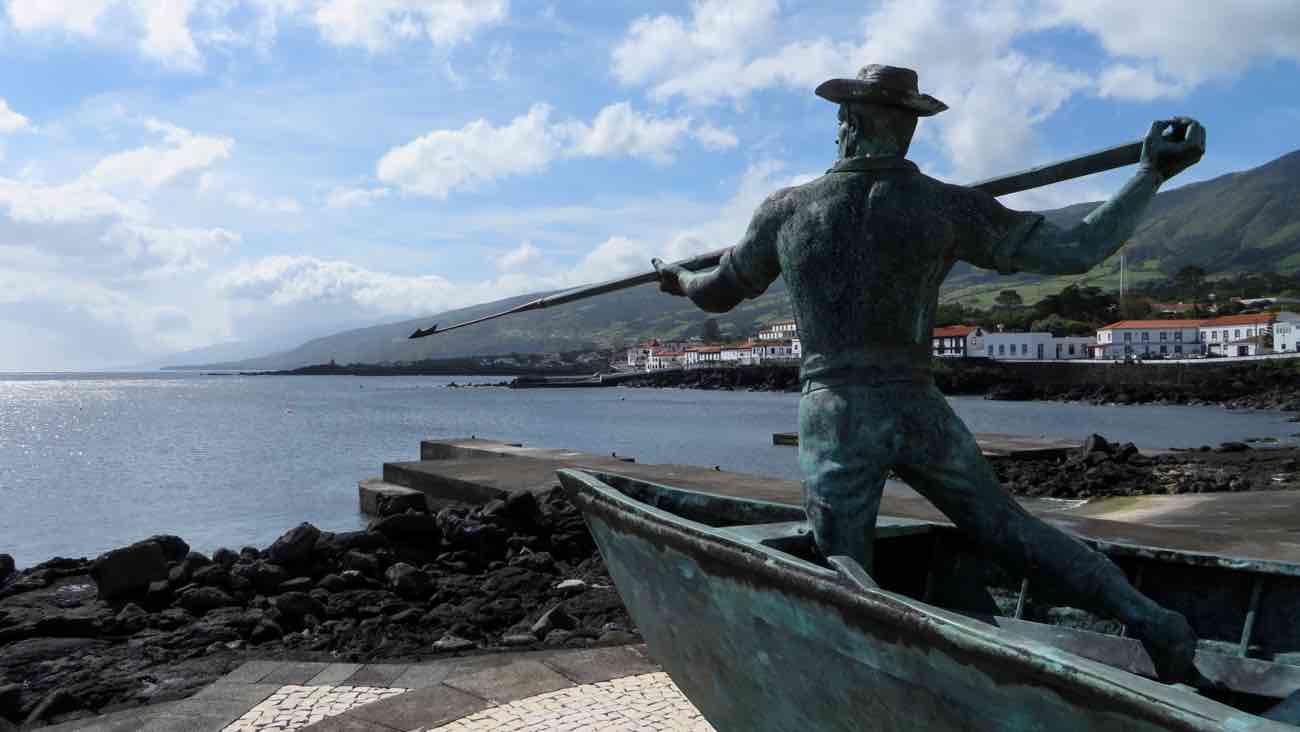 Speaking about Pico is talking about a thriving whaling industry in the 20th century. Museu dos Baleeiros (Whalers' Museum) in Lajes do Pico holds a whole exhibit on this tradition, with several artefacts, machinery as well as a small movie with curious insights of a whaler's lifestyle.
The museum is both interesting and gruesome. While I absolutely condemn the hunt of whales for any purpose, in a way it's fascinating to see how these brave people faced giant creatures on tiny rowing boats.
Whale hunting is (fortunately) forbidden since 1986, but you can join a much more ethical and sustainable activity: a whale-watching tour. You can do whale-watching in São Miguel as well, but Pico is even closer to the migration routes of these ocean giants. It's actually is one of the best places to watch whales worldwide and if you go between April and October, the chances of sights increase.
My recommended company for whale-watching in Pico is Espaço Talassa.
6

Swim in the wild Atlantic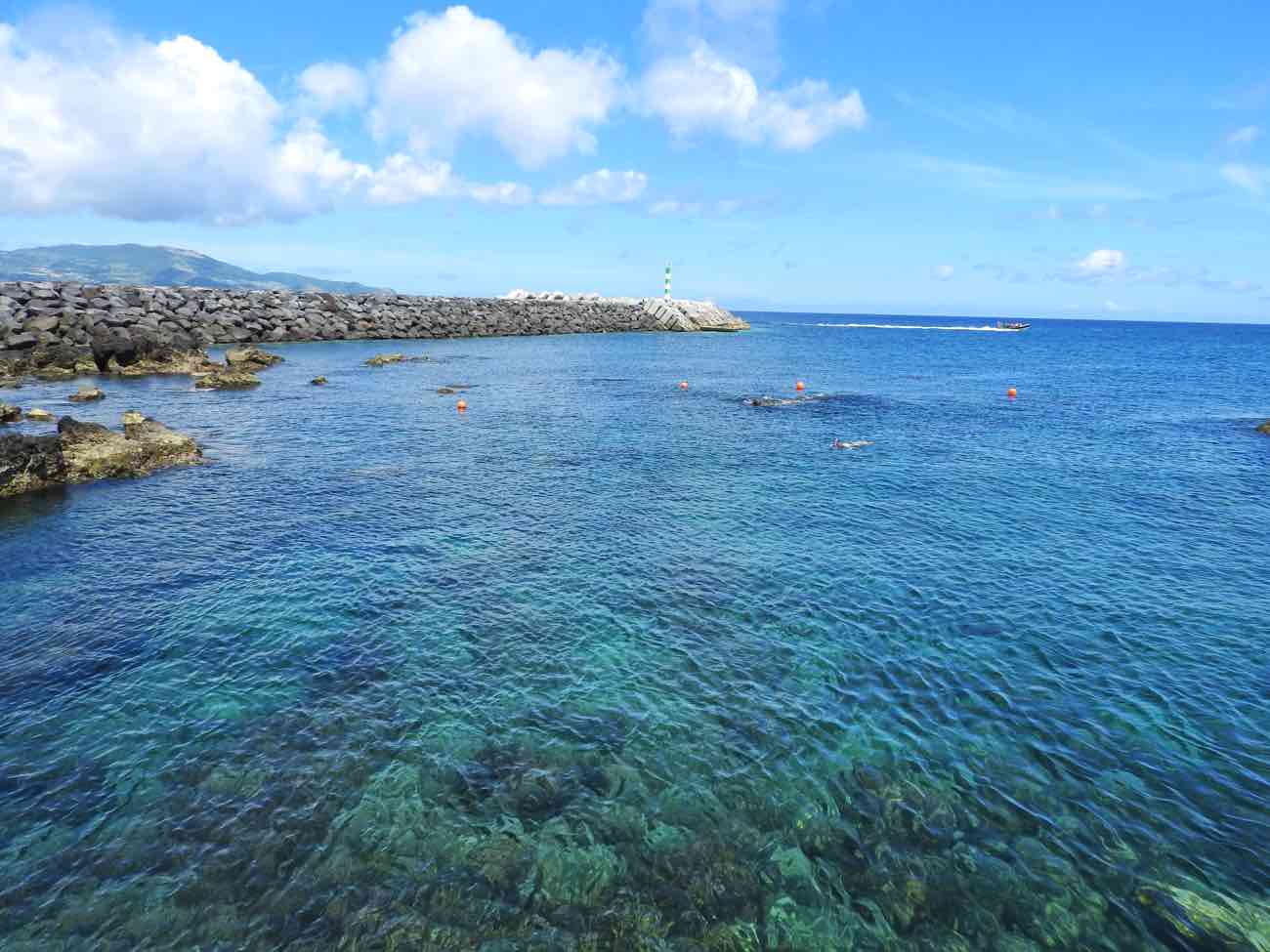 Don't expect huge strips of sand in Pico. Beaches are definitely not Pico's forte but that doesn't mean you can't go for a swim in the clear waters of North Atlantic Ocean.
All across the island you can find natural pools, some even boasting beautiful views over the neighbour islands of Faial and São Jorge. A good example: Piscina Municipal da Madalena. They've got a huge saltwater pool and several small bays perfectly safe for a swim in the sea. Oh and the entrance is free!
7

Go for drinks with a view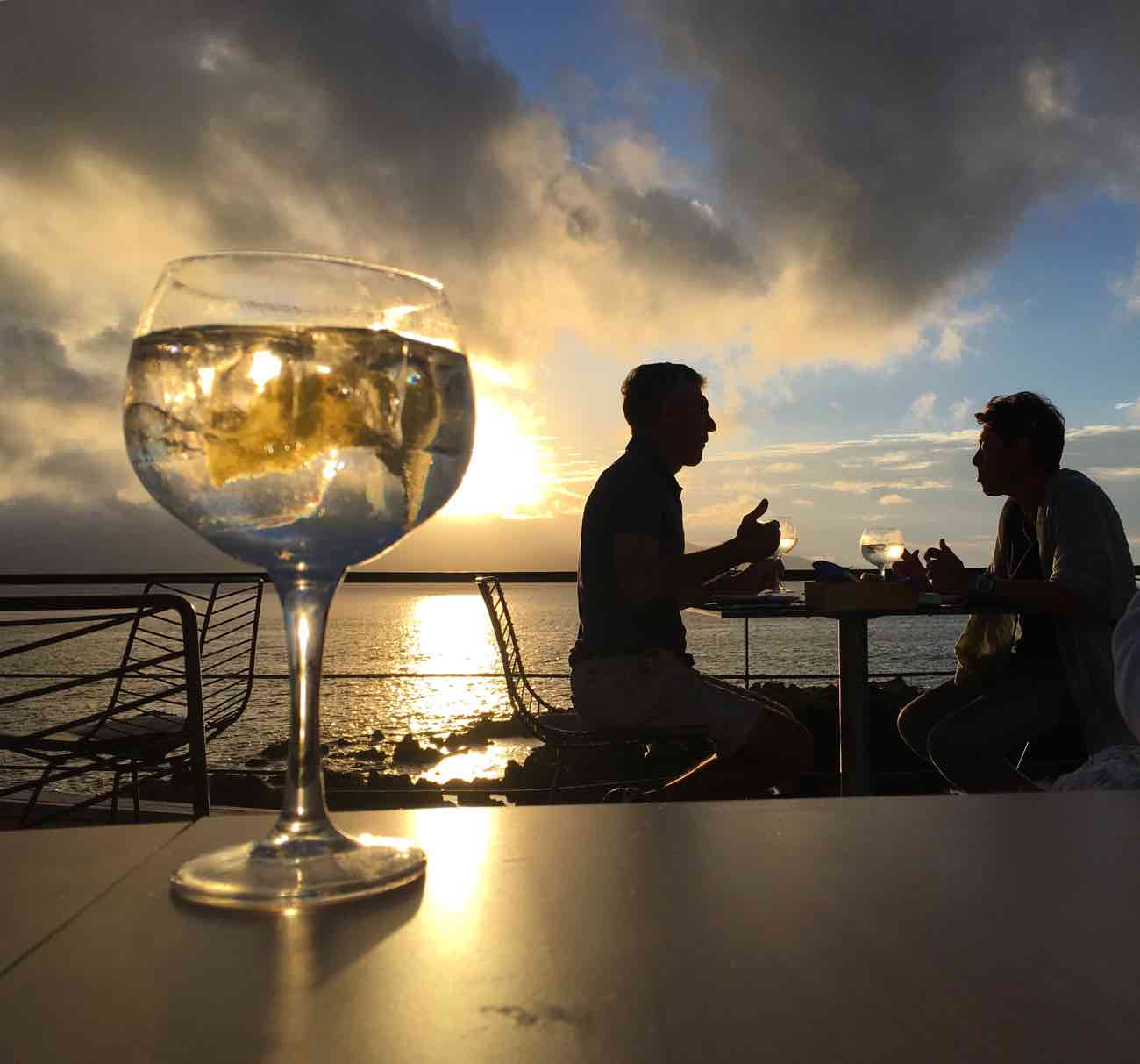 In 2016, CELLA BAR won one of the prestigious Building of The Year awards by ArchDaily. It catapulted the place into the spotlight, but they have kept good word-of-mouth with the fine azorean cuisine.
The gorgeous view over Faial island is what makes it an unique experience. Ok that and their renowned chocolate mousse (it's divine).
We came here for drinks to watch the sunset and ended up staying for dinner. You can't wrong with the sopa de peixe (fish soup) or lapas (limpets). The perfect way to spend our last night in Pico.
⭐ Seeking a place to stay in Pico island? Search no more! ⭐
Want more options?
Try starting your search with my shortlist of hotels and rural properties in Pico. It only includes the properties with the best reviews, free WiFi and location!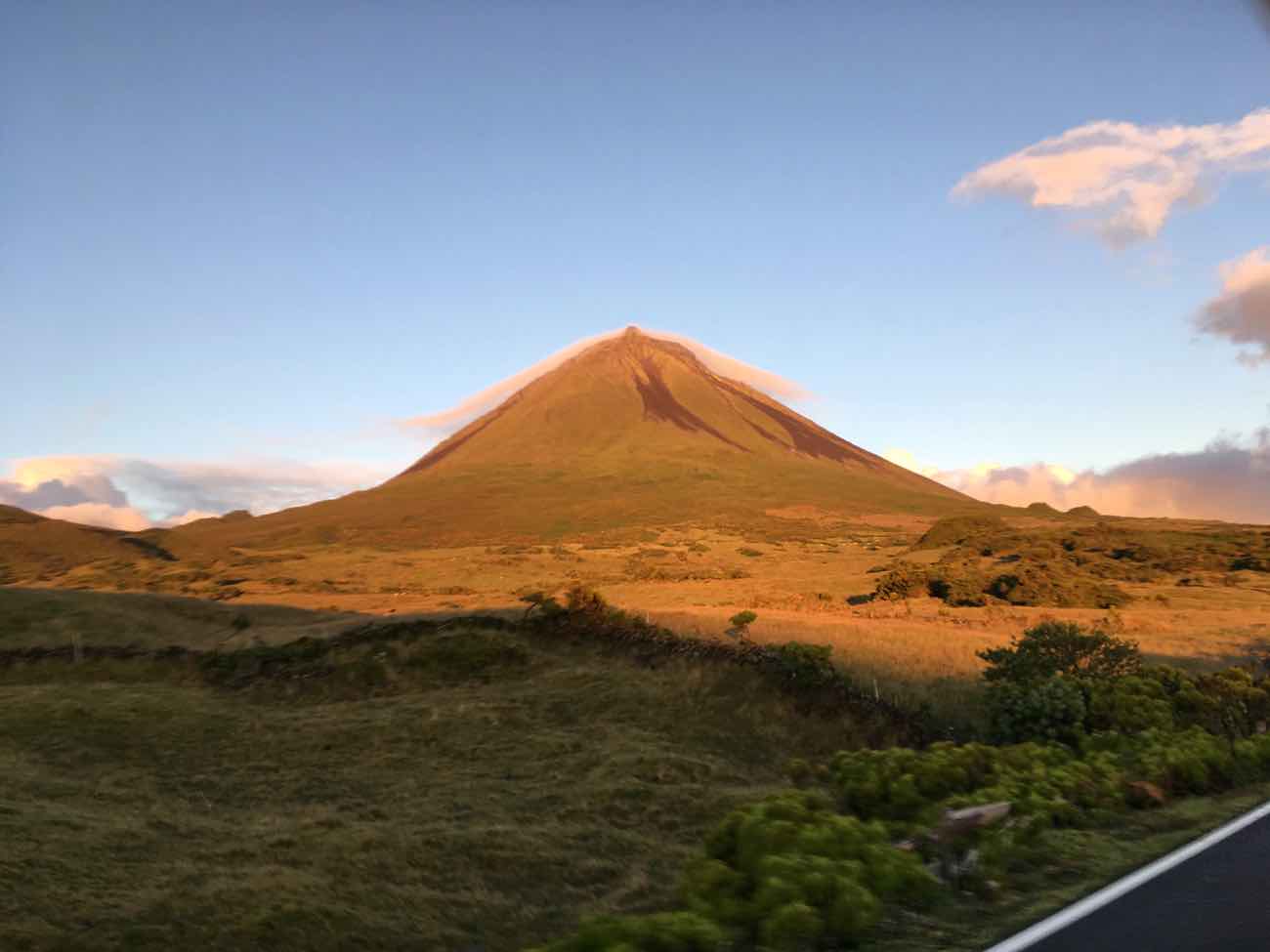 More about the Azores:
Has this post helped you figure out the main experiences and things to do in Pico? What else you add here as #8? Thanks for commenting!