This is a complete travel guide to São Jorge island in Azores. I'm sharing tips of the best places to go, how to go around the island, where to stay and what to eat.
Full disclosure: I'm an Azorean, born and raised in São Miguel, but have been in touch with the other islands throughout my life. I'm sharing my knowledge to guide you through a visit to the dramatic and unique island of São Jorge, one of my favorites in Azores.
São Jorge Island
I mean, you realize São Jorge is a special place right when you land at the tiny airport strip next to the ocean. A hell of a welcome!
São Jorge is nicknamed the viewpoint of Azores, boasting dramatic cliff views, unique landscapes and known for its iconic fajãs. It's an island suited for adventures of all kinds and to feel more off the grid and in contact with nature. It also features what – in my opinion – is one of the most incredible places of the islands and that deserves a trip on its own: Fajã da Caldeira de Santo Cristo
Why go to São Jorge?
São Jorge is a great addition to your Azores itinerary in any vacation, but particularly if:
You enjoy adventures in nature – hiking, canyoning, quad biking
You have 2+ weeks in Azores (and also visit São Miguel, Faial and Pico)
You are looking for a more remote Azorean experience and don't mind the lack of resorts and tourism infrastructure
Or if you are a cheese lover!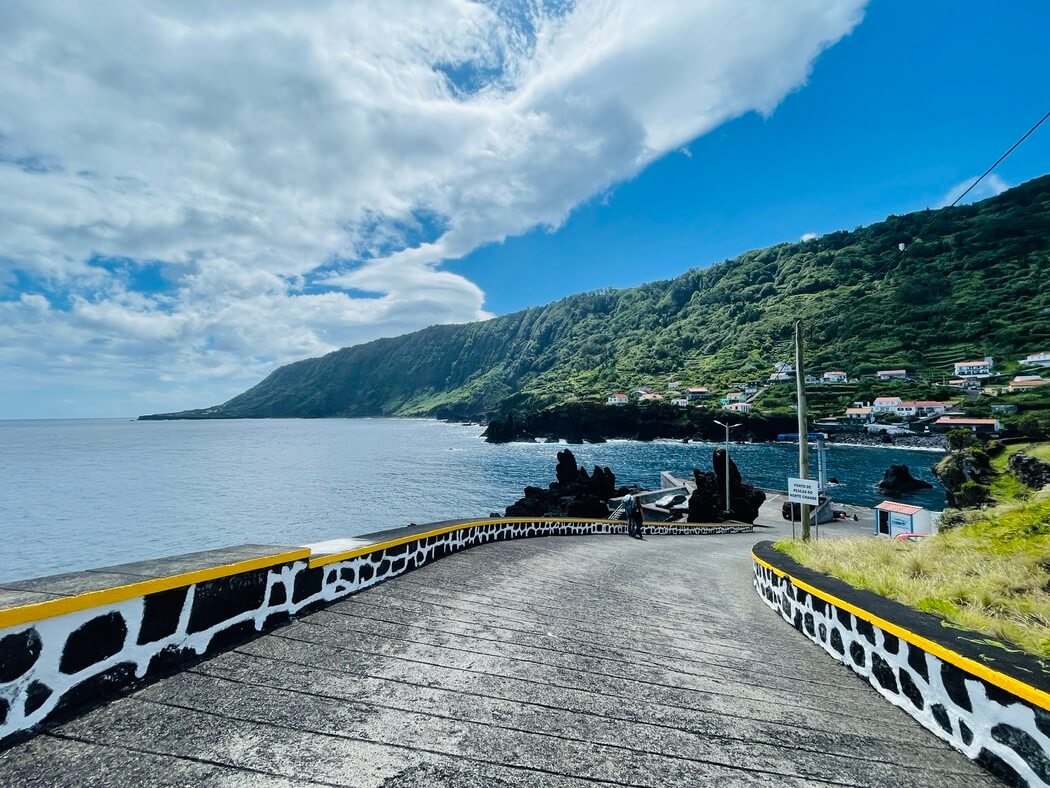 When is the best time to go to São Jorge?
The weather is mild all year round in São Jorge. However, the winter months (December-March) can be tough with heavy rains and strong winds. The rainiest months are January and December. On the other hand, the warmest months are in summer, particularly July and August. But there are other things to keep in mind:
Summer holidays (July and August) is when the islands receive more tourists. While still far from what you see in other islands like Pico, Terceira and São Miguel, it can increase prices of restaurants and accommodation.
If you're looking to do whale and dolphin watching, just like the rest of Azores, April-May is the best time of the year.
Spring time, April-June months also feature a spectacle with all the flowers in full bloom.
The best time for hiking is past the hot summer season: September-November.
⚠The fragility of Azores
The Azores have been consecutively named one of the top sustainable destinations worldwide. Yet with the recent tourism boom, this fragile balance is now threatened. When you're in the islands, please try to minimize your impact at all times. Leave nothing but footprints everywhere you go, find sustainaible and local businesses, and be aware of any activities causing visual and noise pollution. This includes avoiding playing loud music on phones and taking ALL the trash with you until you find a bin. Thank you for keeping my home islands green and beautiful. 💚
How many days in São Jorge?
I recommend staying in São Jorge for at least 3 full days. There's plenty of things to do and the geography of the island is very elongated – for some reason it's nicknamed as the sleeping dragon – which I find beautiful! – so getting to places can take longer than expected.
As it happens in other islands, you also need to account for the changing weather which can lead to last-minute change of plans. If you're going outside the peak summer months, I'd book 4-5 days.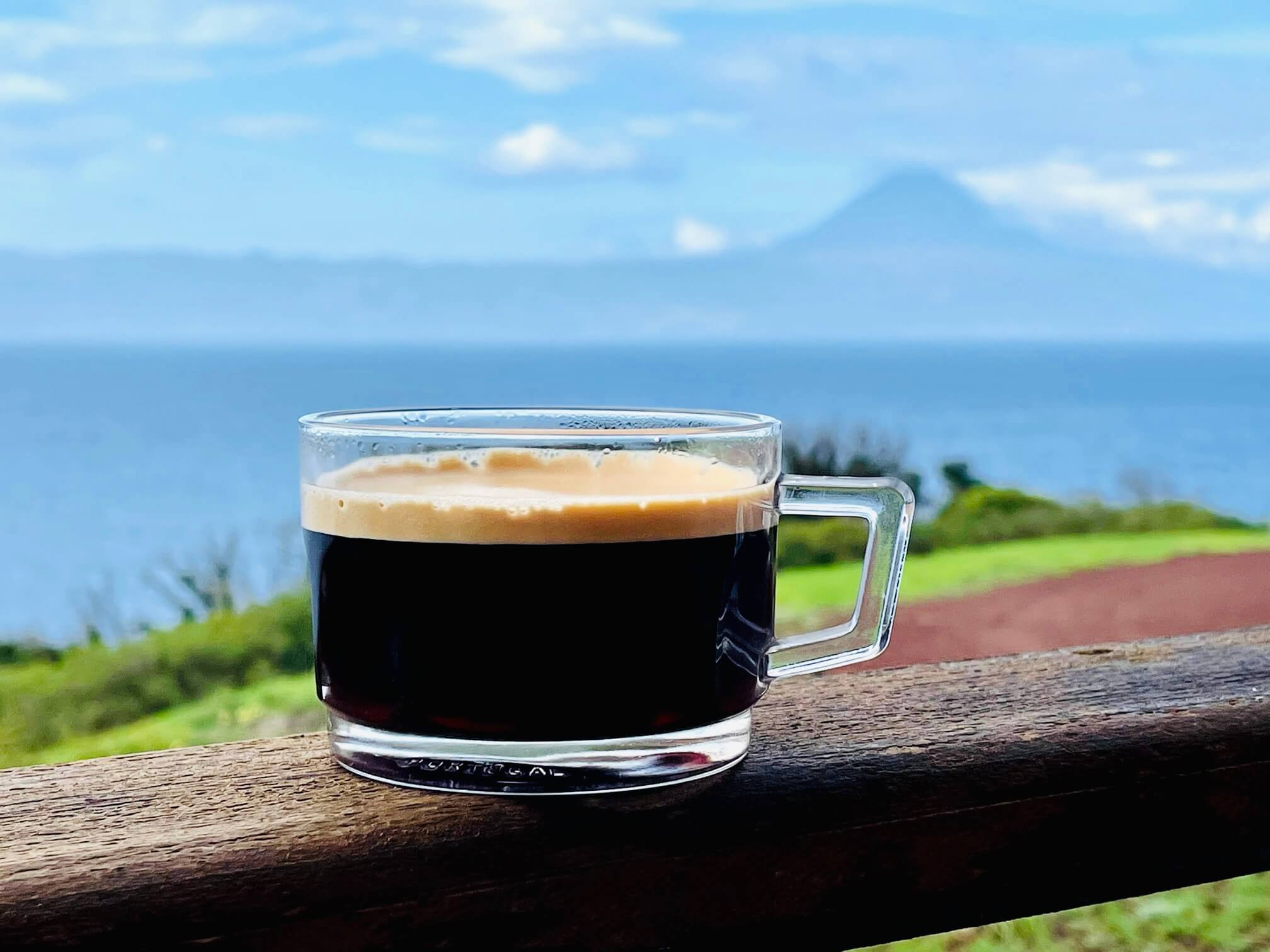 What to pack for São Jorge
When packing for São Jorge, be prepared for all scenarios. From the foggy and cold landscape of Pico da Esperança, the highest point of the island, to potentially sunny day when hiking down to one of the island fajãs. Have a range on your clothing and equipment:
Water bottle– keep yourself hydrated
Sunscreen – the sun is hot
Sea shoes – most of the swimming spots are rocky beaches that be hard on the feet
Hiking shoes – needed for the rural areas of the island
Rain jacket – even in the sunniest of days, you'll never know
Day backpack – to bring all this gear
Where to stay in São Jorge
I recommend staying most days in Velas or nearby. It's where you'll find the largest offer of restaurants, bars, and shops. Apart from the richest ferry connections to Faial and Pico, it's also close to the geographical center of the island, where most roads lead to and depart from is also an advantage for any trip.
If you're looking for a more remote experience, consider spending 1-2 nights in Fajã da Caldeira de Santo Cristo, one of the most unique landscapes in Portugal.
Hotels in São Jorge
When looking for a place to stay in São Jorge, I recommend looking for a hotel or apartment with free parking to avoid headaches at the end of the day.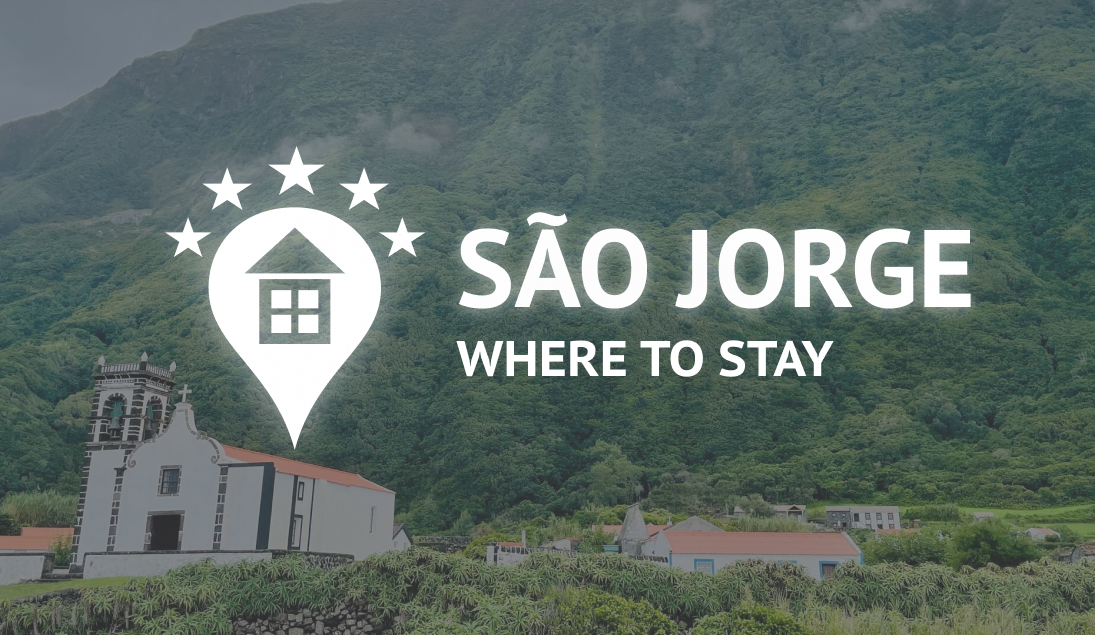 A shortlist of the best-rated hotels and apartments in São Jorge with free parking and Superb rating.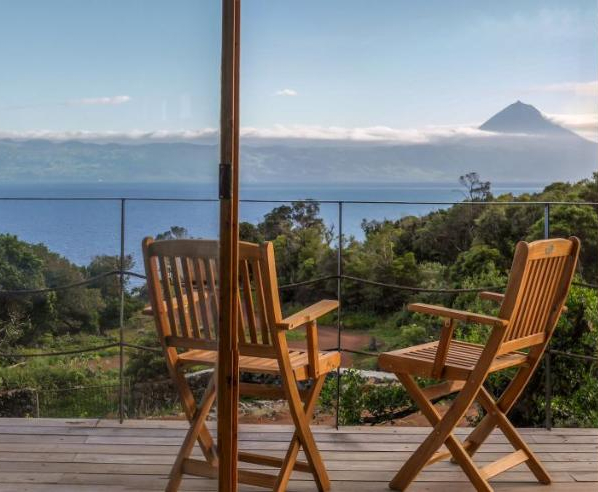 Scenic bungalows in a wild setting overlooking the ocean. Located in Urzelina, just a 10-min drive from the main town.
How to get around São Jorge
Quite frankly I don't see any other option to explore São Jorge than to drive. I didn't see any public transport around (there might be, but only between the main towns) and taxis can be expensive to use all the time. To give you an idea, they charged me 25 euros to drive to the beginning of Fajã da Caldeira de Santo Cristo hiking trail.

Driving in São Jorge
It's definitely not as anxiety-inducing as in Madeira, but driving in São Jorge can still be very tricky. The roads leading to many fajãs are steep, filled with curves and sometimes not large enough for two vehicles.
Experience driving manual is recommended, there aren't many automatic cars to rent in the island. That said, you should be fine as long as you drive slowly and carefully. The plus side is that you'll have extra time to take in all the views!
Renting a car in São Jorge
Here are some tips for renting a car in São Jorge:
Get full insurance (Super CDW) – saves you a lot of nerves.
Rent a place with a parking spot/garage included – one less thing to worry about.
Get a compact but powerful car – any extra horsepower is welcomed when going up 30-degree roads.
To give you an idea, I paid 267 Euros for five days of car rental with Ilha Verde. Fully insured car.
Places to go in São Jorge
São Jorge island map
To help you get around the island and plan your trip, I've created this São Jorge map with everything I've mentioned in this article: my favorite viewpoints, sights, hiking trails, and restaurants.
In the meantime, here is an overview of my top places to visit in São Jorge!
1

Pico da Esperança

At roughly 1km high, Pico da Esperança is the island's highest point, with gorgeous views over the other islands in the Central Group of the Azores and the surrounding ocean.
More than the peak itself, what I enjoyed the most was the feeling of being up there. The sense of tranquility and peace up here is something. Tip: match your visit to sunset or even sunrise times for extra beauty.
You can get there by car – keep in mind the road is curvy and frequently has strong winds – or on foot. Hiking enthusiasts will be pleased to know the 17km-long trail PR4SJO passes right through here and the central mountain range of São Jorge.
2

Fajã dos Vimes

Apart from their unique beauty, the fajãs across the southern coast have a particular climate that allow for coffee to grow. In fact, and just like tea in São Miguel, the Azores is the only place in Europe where coffee is grown!
The largest coffee plantation is in Fajã dos Vimes, where only about 70 people live here permanently. At Café Nunes, the coffee grows quite literally in the backyard, 100% artisanal, preservative-free, and handmade. The journey there is worth to take in the views while you sip on an espresso.
Despite the interest from Portugal's largest coffee importer and producer, Delta, the owner, has no interest in scale their production to more than its current 150kg/year. He's happy keeping everything as it is.
ℹ️ Fajãs in São Jorge
São Jorge is known for its fajãs – but what on earth is a fajã?!
A fajã is a flat and fertile terrain at the foot of coast cliff. It's originated by landslides or lava flows and usually has a microclimate due to the unusual mix of mountain and ocean. In an island as high and steep as São Jorge, there are 70+ fajãs.
3

Ponta dos Rosais

Ponta dos Rosais was one of my favorite places in São Jorge. The northwestern tip of the island is an isolated place, giving you that exhilarating feeling you're on the edge.

There's an abandoned lighthouse complex adding to the eerie vibes, but the entrance is restricted. In fact, keep in mind that whole section of the island is considered unstable ground!

The best part though? You can see four other azorean islands: Graciosa, Terceira, Faial and Pico from this area. Go all the way up to the old whale watching spot (Vigia da Baleia) for an AWESOME 360-view of the Atlantic.
4

Fajã da Caldeira de Santo Cristo

Welcome to one of the most fascinating places in Portugal! Even though I'm from São Miguel, this is one of top 3 places in Azores for me (the others are Caldeirão in Corvo and Poço da Ribeira do Ferreiro in Flores).
The most iconic fajã in São Jorge is also one of the most remote. It's only accessible by foot or quad-bike through a dirt road. Electricity is not available for the entire day. Internet and mobile data is very limited. And that's precisely why it's such a magical place.
Fajã de Santo Cristo is a natural reserve and the place to be off-the-grid for a while and take in the magnificent scenery all around. Thanks to the unique wave conditions, it's considered a sanctuary for surf and bodyboard enthusiasts and it's also where the unique local clams (amêijoas) are from.
5

Cheese Factories (Queijarias)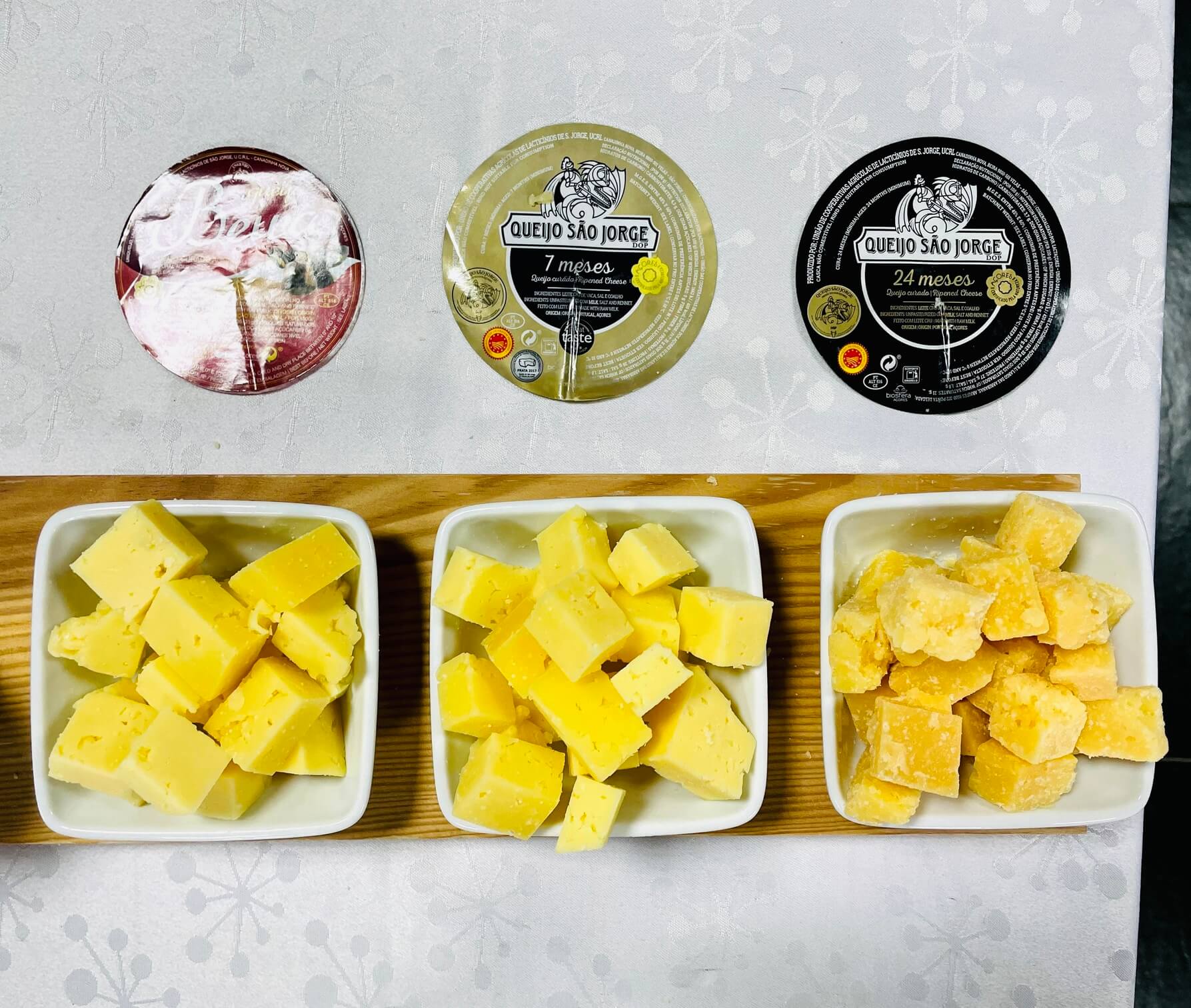 One of the main things the island of São Jorge is famous for is the cheese. Queijo de São Jorge is a DOP certified curated cheese, produced exclusively with raw, local, dairy milk. It has got a hard, crumbly texture and particularly the ones with 24 and 36 months of cure have a deeply intense flavor.
The island has many places to try this delicacy – they called cooperativas or queijarias. You can go from cooperative to cooperative, tasting this unique cheese.
6

Parque das Sete Fontes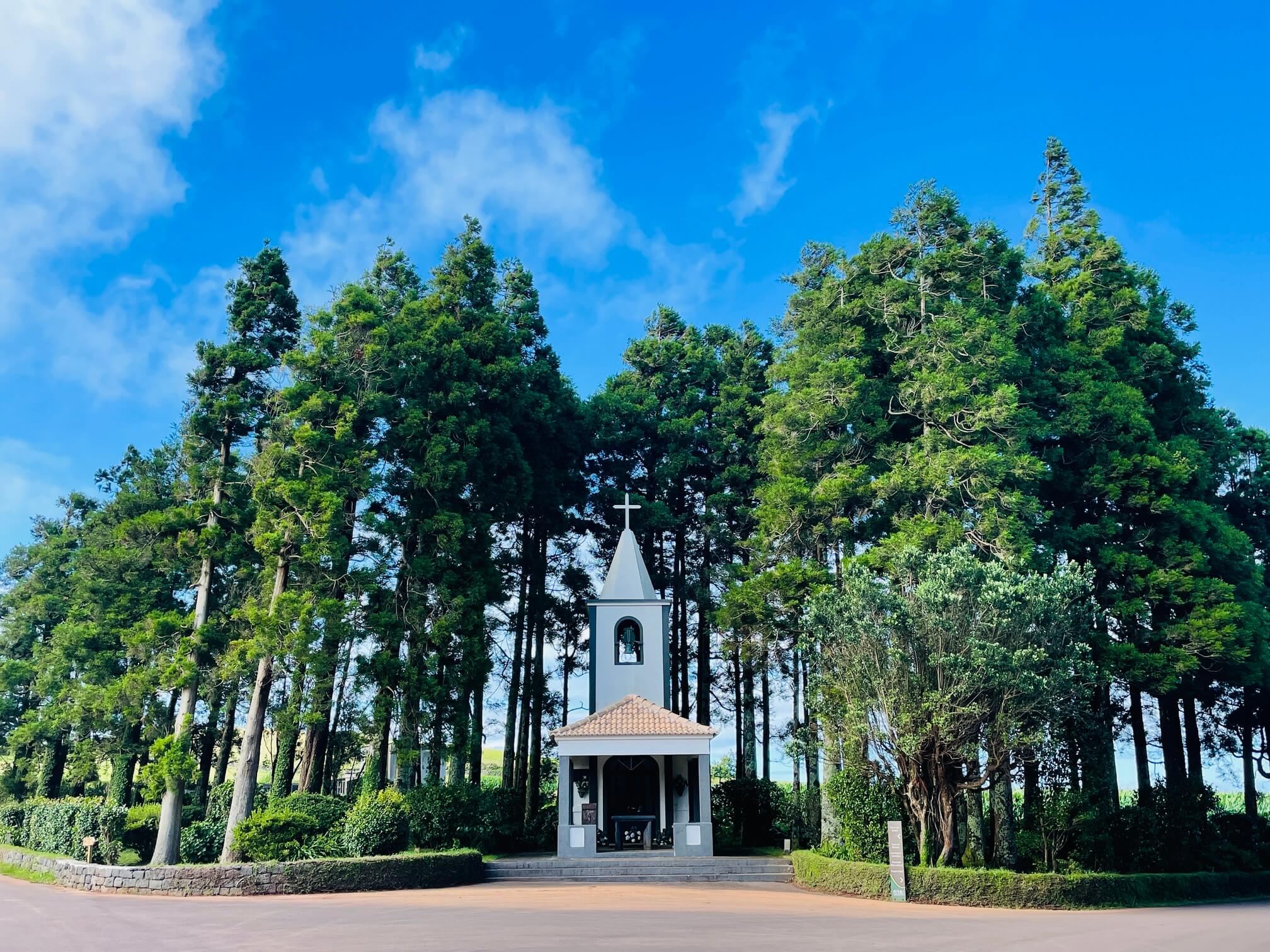 While driving on the northwestern part of the island, stop by this park. Go for a little stroll among ancient trees, lakes, and little cute ducklings and deer. Weirdly felt like I was back in Japan, at a less-polished version of a Japanese garden. This is amazing place for a meditation or forest bathing session!
7

Poça Simão Dias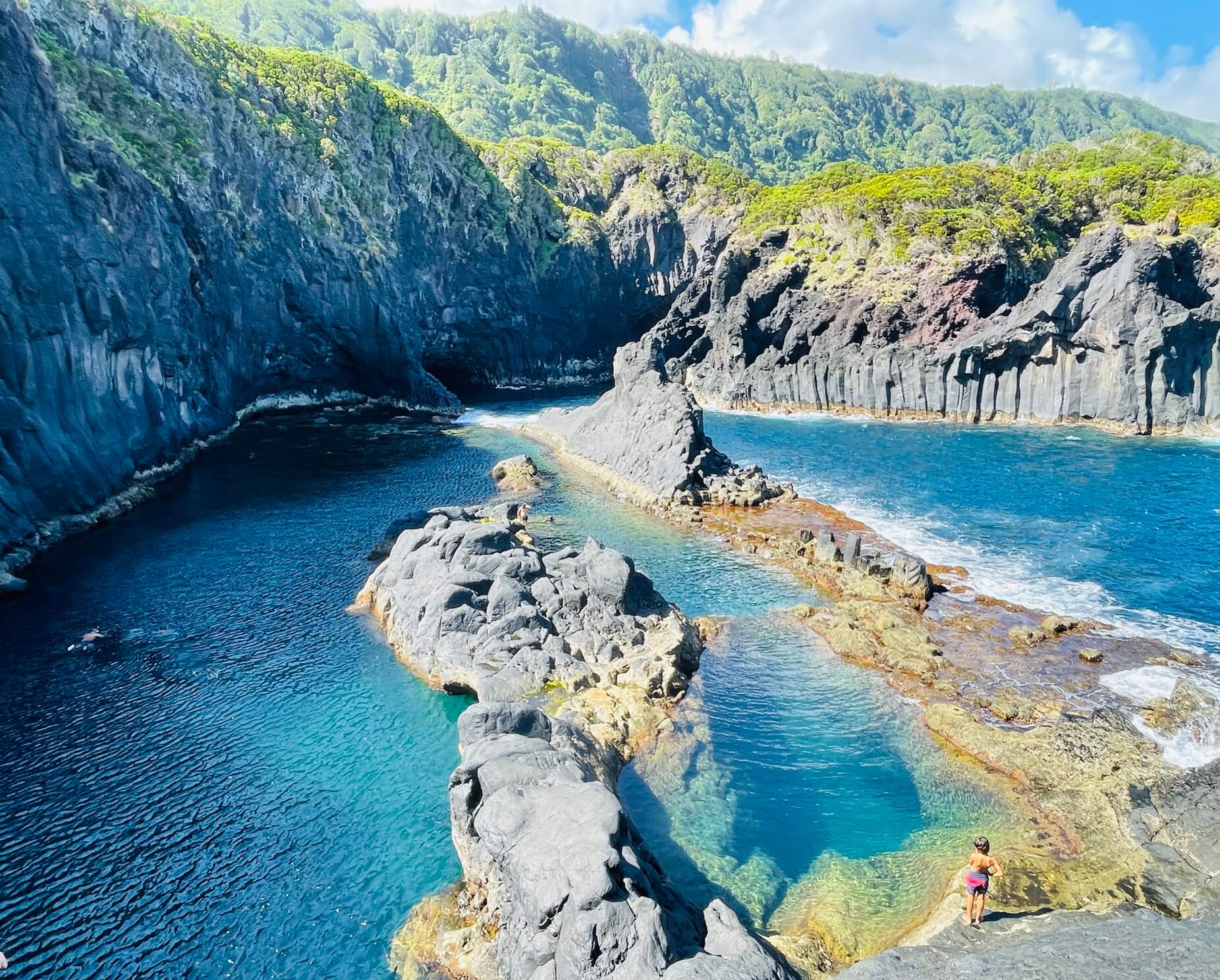 Located in Fajã do Ouvidor, swimming in these crystal clear waters among plenty of fish is a one-of-a-kind ocean-side experience. Entirely built by lava rock formations, this natural pool is wild, exotic, and deeply beautiful. Almost like a metaphor for the rest of the island.
Don't get me wrong, this place is incredible, but let's focus on the wild part here. During low tide it is indeed a pleasant experience, but at high tide or rougher weather, big waves sweep the walls, fill the pool with foam, and create potentially dangerous current and swells.
Make sure you come to Poça Simão Dias on a calm day, but I feel tempted to only recommend this place to adults that know how to swim fairly well. Sea shoes are helpful.
8

Fajã de São João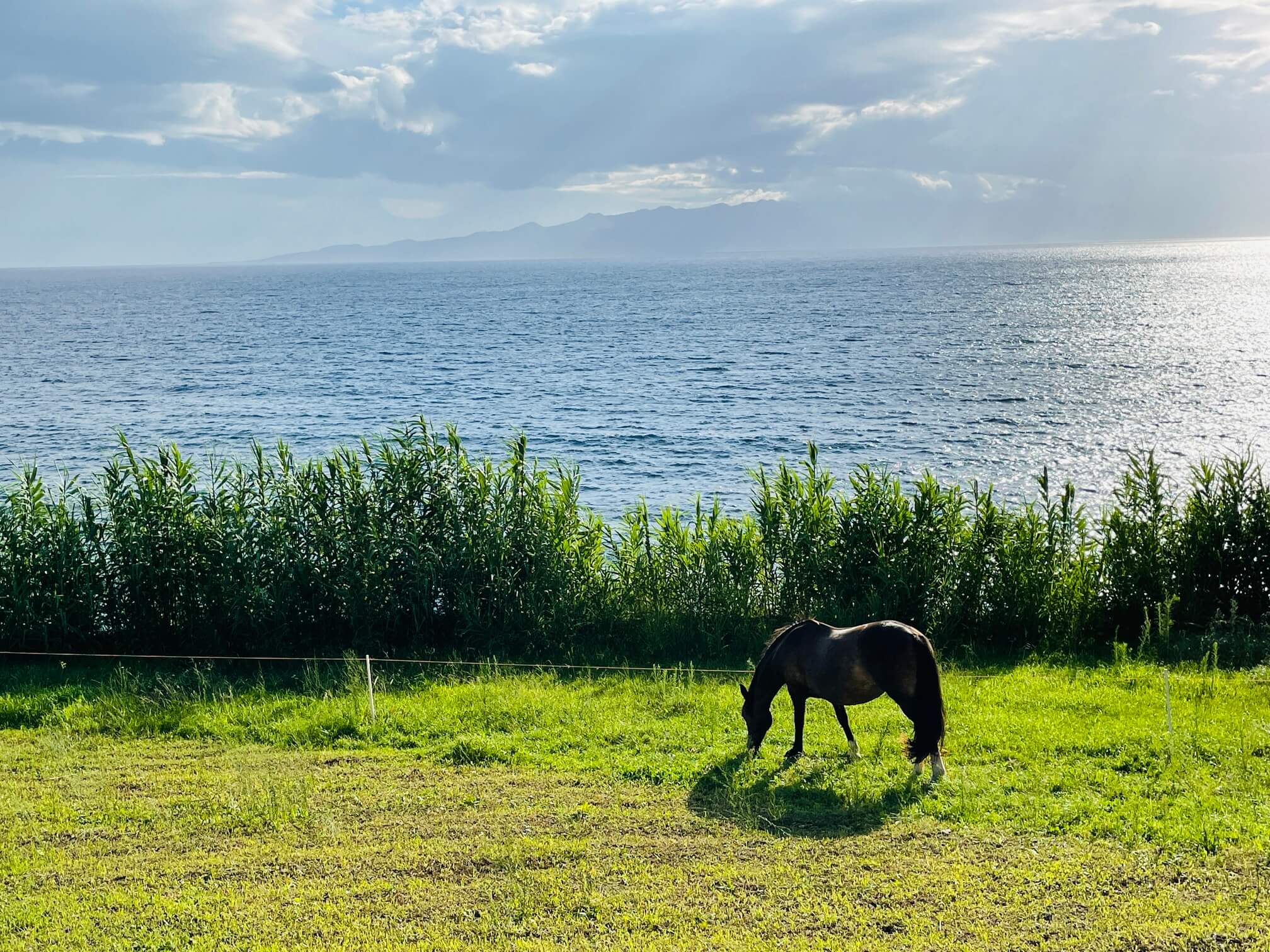 Simplicity is beauty. A small village right next to the ocean, backed by a wall of lush green forest is not an everyday sight. That's how almost every fajã in São Jorge looks like and that's why each has their own charm.
But Fajã de São João is possibly one of the most underrated places in São Jorge. It won't show up in many guides and yet the views are astonishing, people are super friendly, and there's even a cute pebbled beach and swimming spot. Overall it seems to be a nice getaway within an island that is a getaway in itself.
Note: I've got to say the road here is crazy curvy and steep, particularly the last bit!
9

Velas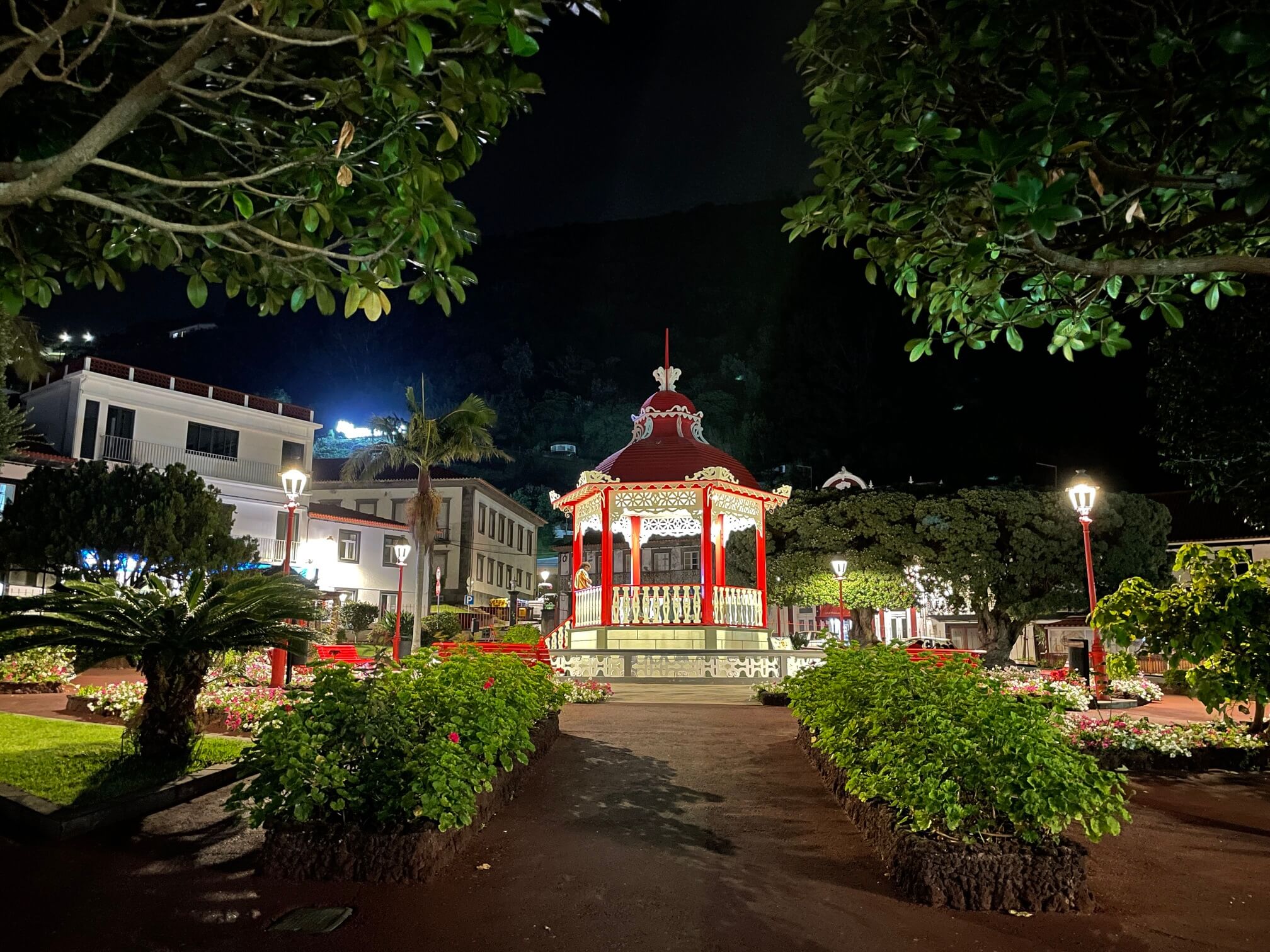 Lastly, the main town of São Jorge. While definitely not the highlight of the island, it's a place you'll likely pass by, and it's worth to spend a morning in!
Stroll through Avenida do Mar, the main seaside promenade, until Arco das Velas, a glorious natural lava rock arch and Preguiça Natural Pools for a refreshing swim in the ocean.
Velas has some of the best restaurants and bars in the island and it's also where the port is located, with regular boats to the neighbor islands of Pico, Terceira and Faial.
Things to do in São Jorge
Hiking in São Jorge

You may have read this from me before, but I'll say it again: Azores are a paradise for hiking lovers. There are almost 100 official trails in the 9 islands ranging in size, difficulty level, and landscape giving a bit of everything for everyone.
São Jorge is no exception. Here are some hiking paths to discover in the island.
🥾 Hiking trails in São Jorge
Serra do Topo – Caldeira do Santo Cristo – Fajã dos Cubres (PR01 SJO) – the most popular trail of São Jorge leads you from the high mountains all the way down to Caldeira de Santo Cristo, where you can go for a well-deserved swim. 9.5km of pure beauty. Stunning path, stunning landscape. It's a must – even if you have to do it in rainy weather like I did!
Fajã dos Vimes – Fragueira – Portal (PR09 SJO) – crosses an area of vineyard terraces and boasts great views over the neighbor Pico island.
Great Route of São Jorge (GR02 SJO) – only for the real adventurers go for this trail that covers the northern half of the island. It's 52km through some of the most dramatic landscapes of São Jorge, ending in the beautiful Ponta dos Rosais. Wild camping is forbidden – there are stations and designed places to spend the night.

Swimming spots in São Jorge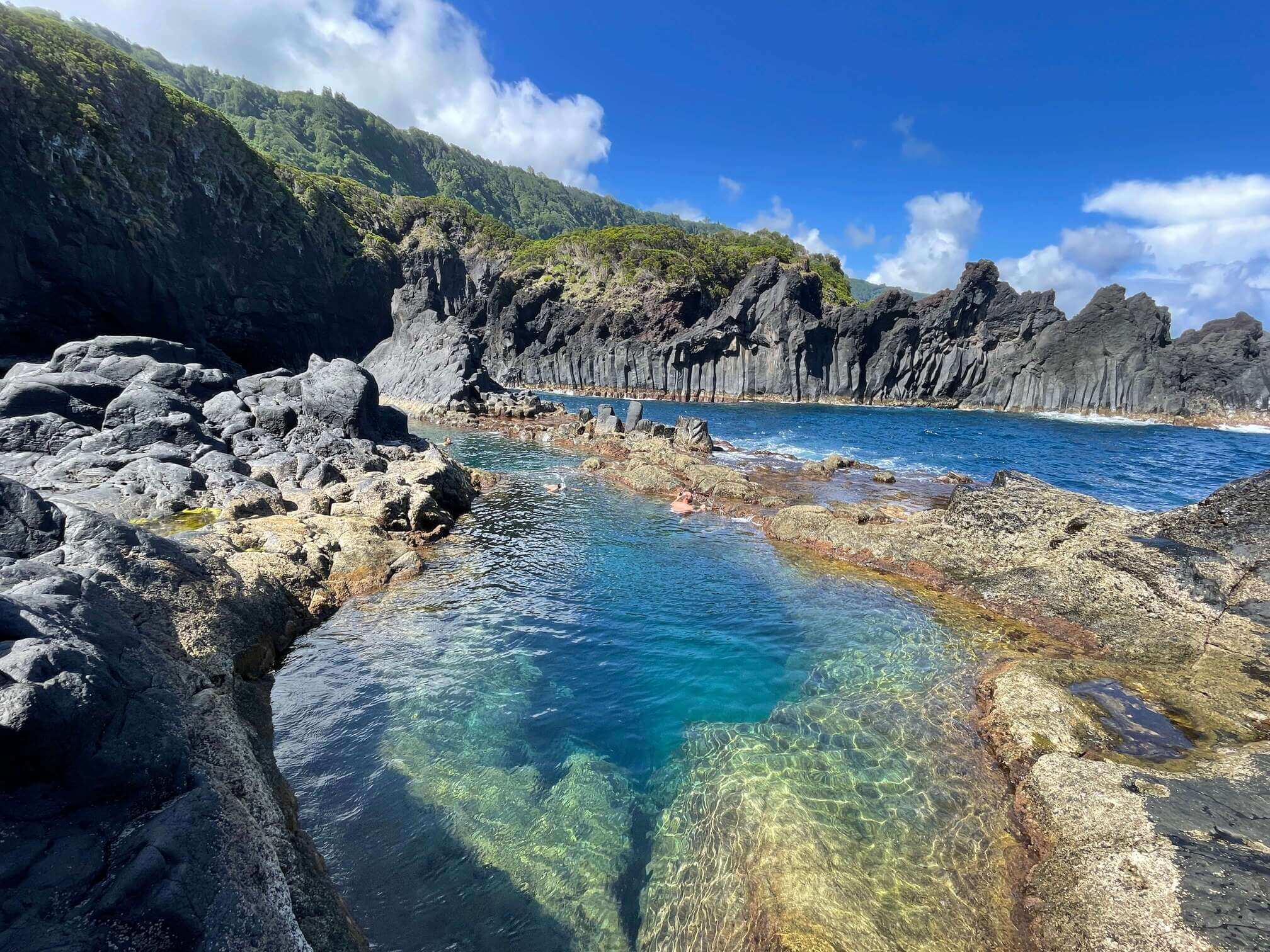 OK, so São Jorge is not exactly a beach destination, but there are some spots around the island where you can go for a swim in the ocean.
Man-made swimming pools or even small harbors are great spots to dive into the Atlantic and they're all across the island (check my map!). Here are some of my favorites:
💧 Swimming spots in São Jorge
Caldeira de Santo Cristo – if weather cooperates, go for a swim at this unique spot.
Poça Simão Dias – gorgeous natural pools on the northern coast.
Piscinas Naturais da Preguiça – small natural lava pools near Velas.
Piscinas Naturais da Fajã Grande – natural lava pools near Calheta; has a safe area for kids.
Piscina Natural da Pontinha do Topo – outdoor swimming pool in the southern tip of the island
Other things to do in São Jorge
Find below some ideas for other outdoor activities you can do in São Jorge:
Canyoning – São Jorge is a fantastic place to try out this sport.
Coasteering – jumping, swimming, and snorkeling amongst the rocky coastline.
Rock climbing – if you're not afraid of heighs, dare to climb some of the most interesting volcanic formations of the island.
For adventure tours in São Jorge, I recommend Aventour.
Food in São Jorge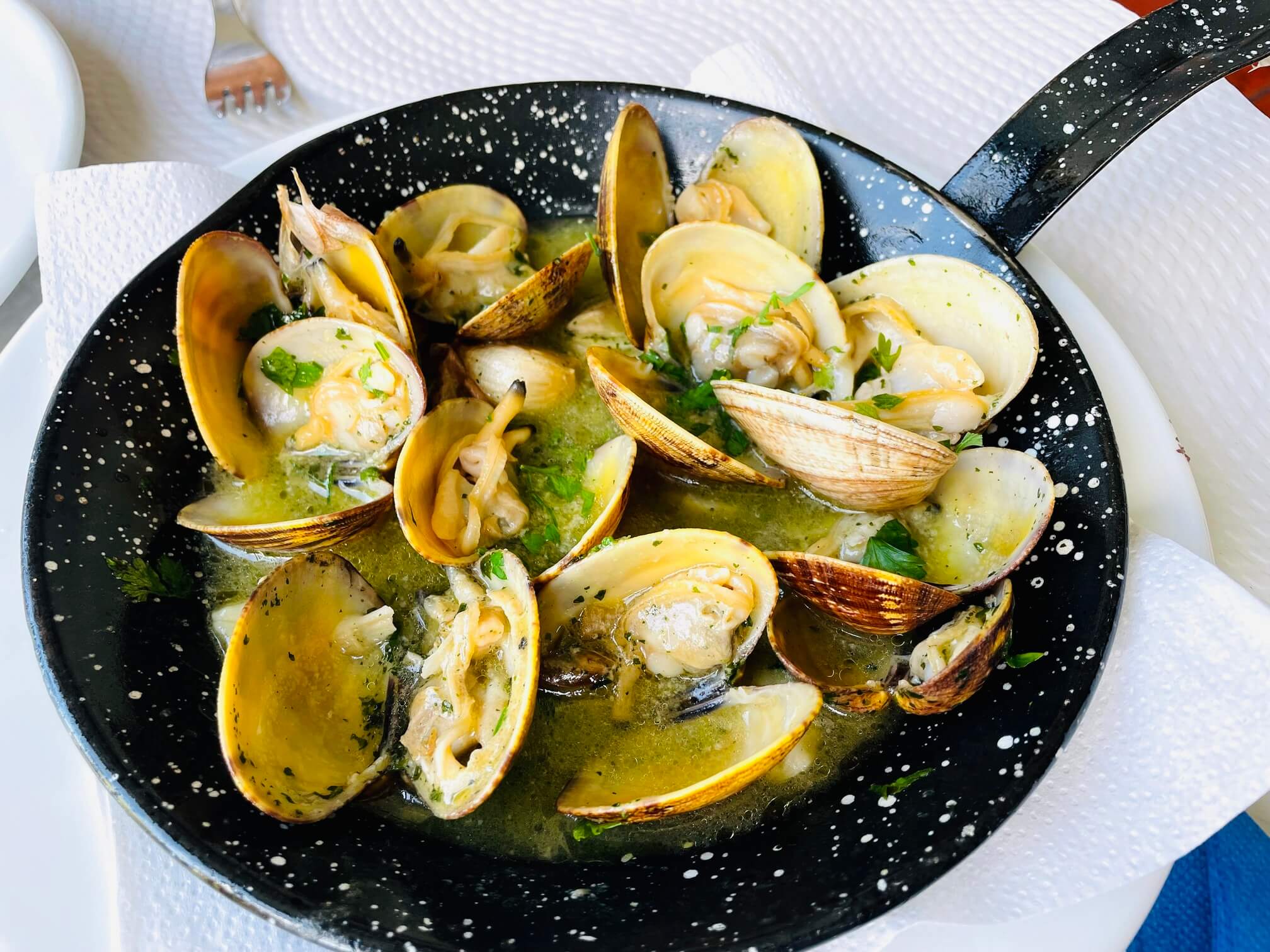 Although I found dining out to be more expensive than the average Azores experience, you'll eat well in São Jorge. As you might expect, seafood is strong here and the local delicaly are the locally sourced clams (ameijoas). They come from Caldeira do Santo Cristo and are a lot bigger and tastier than you might be used to. They are also more expensive (can reach 100 Euros/kg!).
On the sweet side of things, try the local espécies, a donut-shaped pastry with small cracks from which you can see the filling made with several spices (cinnamon, pepper and anise, to name a few).
Here is a shortlist of my restaurants in São Jorge:
🍴 Where to eat in São Jorge?
São Jorge – my host recommended to go here and asked for the tuna (atum). Did not disappoint.
Sabores Sopranos – my favorite place to eat in the island, with cuisine from both Azores and Alentejo region in the mainland. Everything I ate here – from pork to dessert – was delicious and affordable.
O Branquinho – menu is quite simple, with only 9 dishes – one for each island in Azores.
Fornos de Lava – circle-shaped (!) restaurant in a fantastic setting. The meat was a disappointment, make sure you go for their specialty: seafood cataplanas.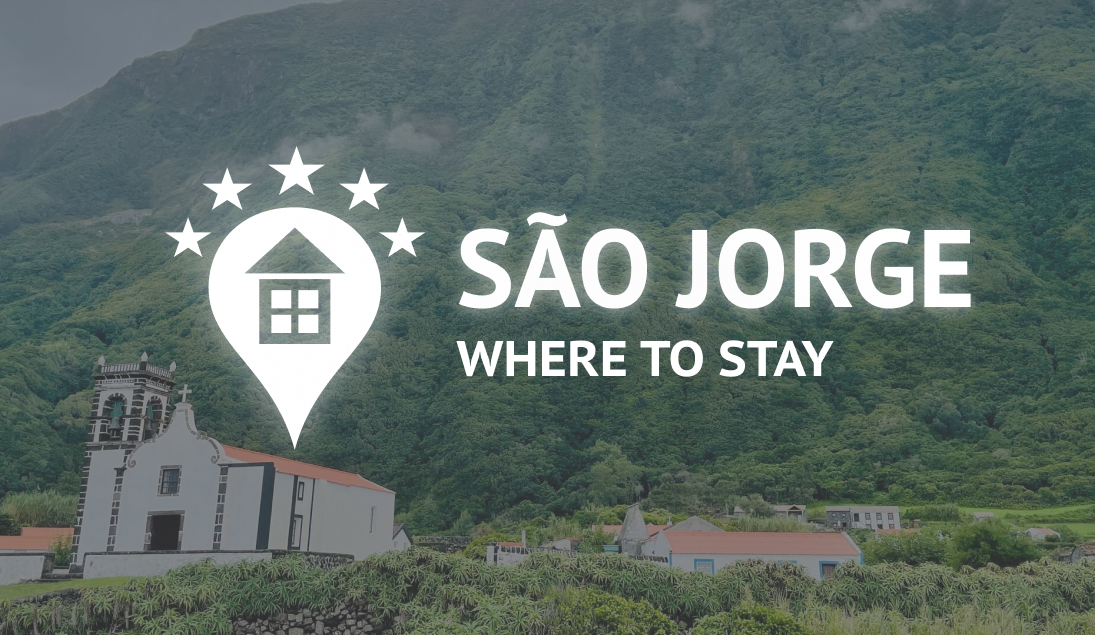 A shortlist of the best-rated hotels and apartments in São Jorge with free parking and Superb rating.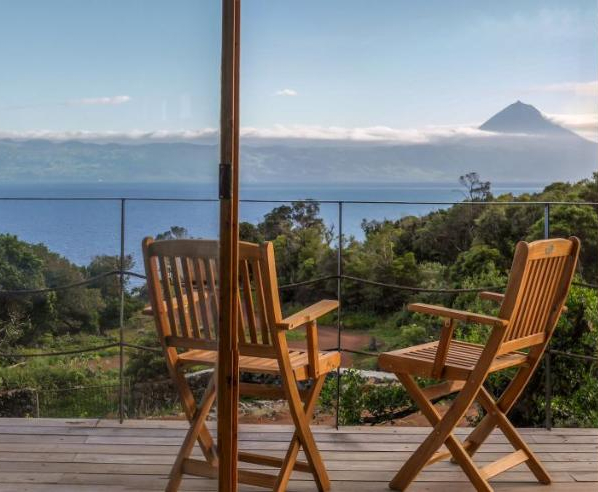 Scenic bungalows in a wild setting overlooking the ocean. Located in Urzelina, just a 10-min drive from the main town.
What else did you do in São Jorge island?
Let me know what I've missed in this travel guide!