There are so many apps for travellers out there that already do an amazing job allowing you to buy a flight or book a hotel as quickly as going to the toilet.
But if you think about it, there are so many others non-travel apps and websites that also can make your life on the road easier and your trips more enjoyable and productive.
That's exactly what I'm focusing on this article.
The absolute essential mobile apps you must have on your smartphone when you are out there travelling the world. Trust me, they will save money, space, time or even d) all of the above!
This article has been updated for 2022.
1

Maps.me – Offline Maps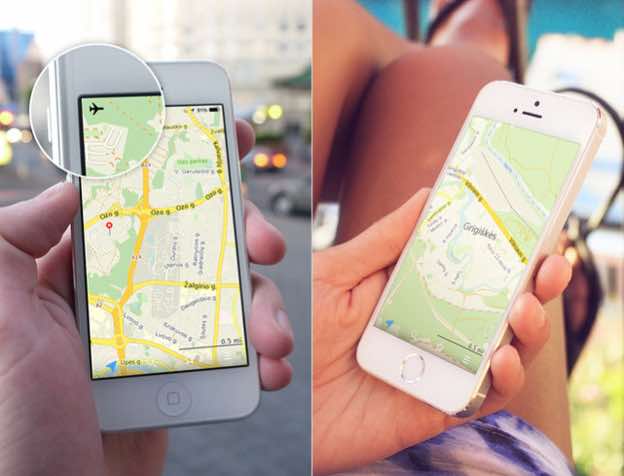 What do you do absolutely need when you are lost? Yes, a glass of wine is acceptable, but a map would be even more useful.
Google Maps now has the option to save maps for offline use. but it doesn't exactly help you when you're hopelessly lost. Like the time we got lost following Google Maps directions in a main island in Croatia.
Downloading a map is still a great way to save on data roaming fees. Maps.me allows you to download a map of any location in the world and access it later when you're not connected to your mobile network or if you don't have WiFi. In other words, perfect for traveling.
✅ Maps.me
Fast and detailed maps
You can still locate yourself using GPS even without an internet connection
2

Foursquare – Local Tips and Recommendations

With more honest tips than TripAdvisor (from tourists to tourists only) and and a much nicer and simpler review system than Yelp, Foursquare is one my favorite apps whenever I'm traveling.

In fact, it is my go-to app whenever I need to find a nice place to grab something to eat or drink or even find cool places to visit. I've found many hidden gems on my travels with it and I quickly can see if my friends have been there (good for social proof).

✅ Foursquare
Honest reviews
Social proofing system (you can see where your friends have "checked-in")
Easiness to use
3

Google Translate – Real-time translations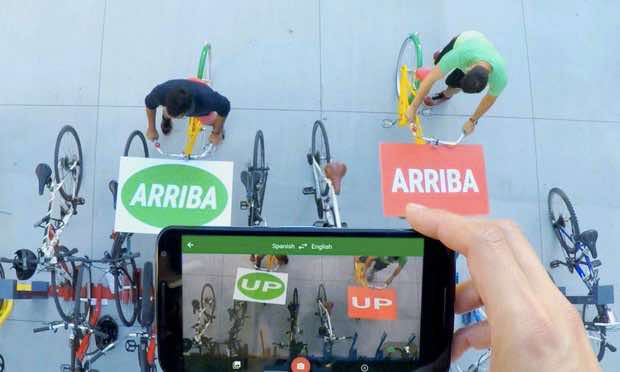 What most people don't know about Google Translate is that since Google bought Word Lens, real-time translation is available, just by using the camera on your smartphone. Yes, real time! Just select a language, point the camera of your phone to printed words and the translation magically appears on the screen. Bam!
To use this feature, just click the camera icon in your Google Translate app. Comes in handy to navigate linguistic problematic situations like translating menus, signs, or documents.
✅ Google Translate
Quick rendering and translation
The app adapts the translated text to the font and colors of the original text
Includes dictionary for looking up words manually
4

Instabridge – WiFi everywhere!

There are 3 basic things in life: breathing, eating and… WiFi. And for satisfy your needs on the latter there is InstaBridge.

In essence it's a community of users feeding a massive catalog of 1 million (!) WiFi passwords. This means connecting to wireless networks of bars, restaurants, shops, you name it, automatically.

Also if you download the spots ahead of time, you can connect when you're abroad saving a lot of mobile data, making it an essential tool to make you stay online when travelling internationally.

✅ Google Translate
Considerable amount of reliable wifi passwords
Light and extremely useful app
5

Uber – Getting from point A to point B

Uber is perhaps the easiest way to get around anywhere in a city. With literally two taps on your mobile you can be picked up anywhere you want. You immediately receive the exact time of arrival and information on the driver. The payment is done directly to him or by credit card and you can even choose to tip on the app!

I am not even a taxi fan, I try to always walk or use public transportation when traveling, but I have to admit Uber turns the process of getting from point A to point B into some kind of sexy digital magic.

✅ Uber
Cheaper rates than a regular taxi
Scam-free
Great modern interface
Reliable and timely service
6

Vivino – Shazam for Wines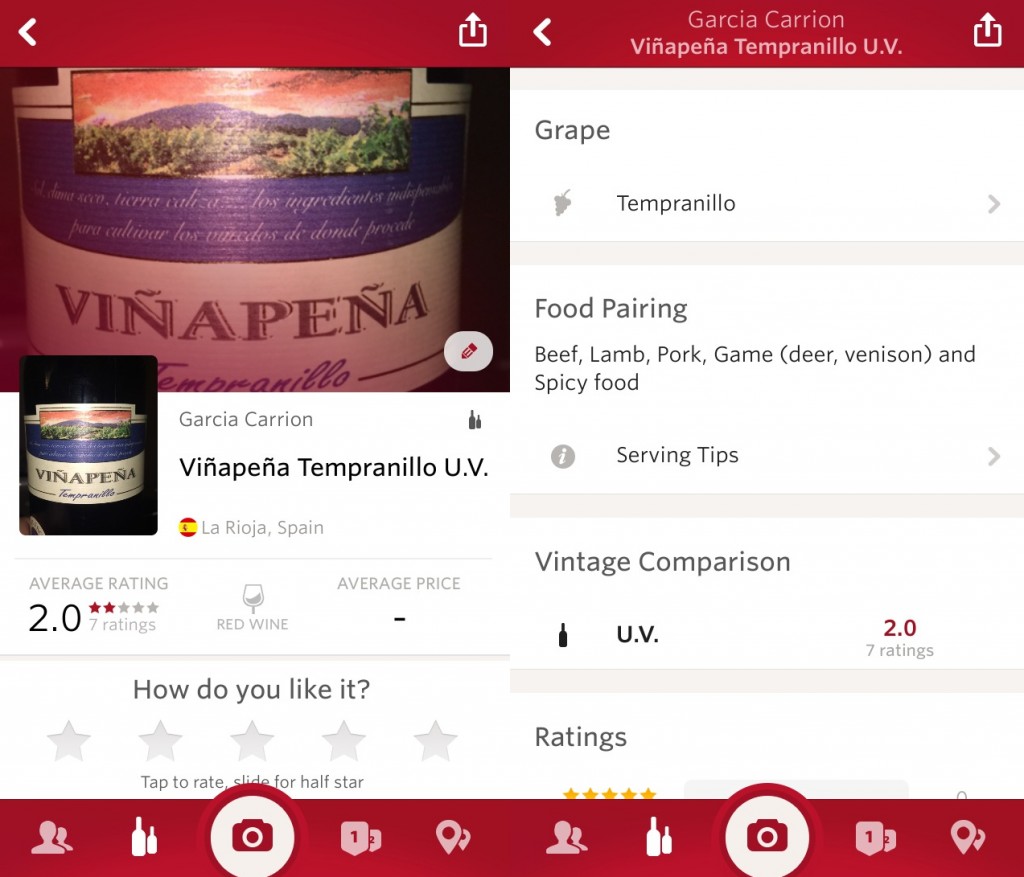 There is nothing more relaxing that a glass of a wine and a view, my friends… *contemplative look through the window*.
Problem is: I still have no idea how to choose a wine. I basically rely on word of mouth and reviews of friends and family. And when I'm traveling, this tends even more to be a complete random decision since I don't know the local wines.
Here is when Vivino comes into play.
Just take a picture of the label with the camera on your phone and wait that is cross checked within a catalogue of more than 3 million wines. It quickly gives you detailed information on the winery, types of grapes and the most important for me: ratings of other users. While still a subjective analysis, it's a great indicator to find out quickly if the bottle in front of you is a gem or something you'll regret later.
✅ Vivino
Quick scan of the wine label
Option to compare a set of wines to pick the best ones
Interesting additional information on the wine, such as food pairings
7

Google Photos – Save your photos on the cloud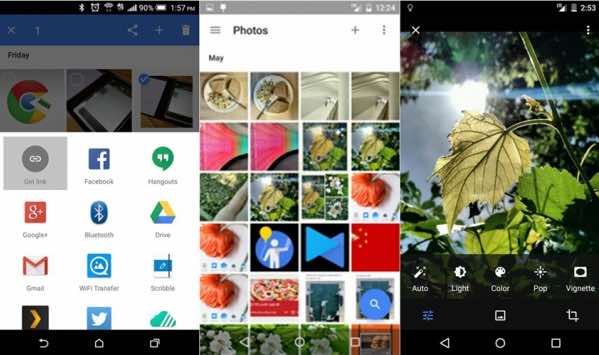 A few days in Mexico City and bam!, suddenly I had 1000+ photos. And my last week-long trip to Madeira Island yielded almost 3,000 photos! How are we supposed to manage this sheer amount of digital information?
Selecting the best travel photos, organize them in albums, backing up for your computer or hard drive, all when are running out of space on your phone is a huge pain point for travelers.
To handle this photo madness, Google Photos is a smart way to keep all your photo collection organised. It has automatic backups and it's even able to create videoclips and styled pictures from your uploaded pictures automagically (to be honest, this is borderline creepy). This is one of the best ideas to keep your travel memories I've seen!
✅ Google Photos
GREAT User Experience
Automatic backups
AI identifies objects, people and other elements on photos, making it entirely searchable
8

CityMapper – Ultimate Transportation App

Navigating the public transportation when you're traveling can be overwhelming. Particularly in big metropolis like New York City.

While Google Maps does a pretty decent job getting you from point A to point B, it's far ahead from the impressive features of Citymapper.

Not only it shows journey times and routes – with virtually all means of transportation possible, from buses and trains to shared bikes and mopeds – it also tells you which part of the train to board and the exit to take to make your way as efficient possible.

Add real-time schedules and offline transportation maps and you get an impressive smart tool to get around anywhere.

✅ CityMapper
Multimodal algorithm which combines fixed options (subway, trams, buses) and floating (shared scooters, moped, bikes + ride hailing).
Real-time schedules and offline maps are a great addition
Fun and light copy and UX (they also tell you how long a catapult would take 😊)
9

Notes – Digital Post Its

I have a wandering mind. As a detail-oriented person, I can get easily distracted by anything. That can be a good thing whilst traveling: I'm usually the one alerting whoever is with me to funny or weird things happening around. But other times I truly need something helping me organise my mind.

The Notes app on my mind helps me put everything together, both on my life on and off travel. Grocery shopping lists. Memories of things that caught my eye abroad. Mini-bucket lists. Restaurants where I had a tasty meal. Or picture snaps with comments I want to incorporate in the blog.

To be fair, there are other specialized apps with extended features such as Evernote, Google Keep and Bear. I just use the default Apple version to avoid having yet another app.

✅ Notes
A note can be a high variety of things: documents, pictures, reminders or plain text
Possibility to add tags to your notes for a quicker search
Continuity: desktop and mobile app are synced seamlessly
10

Revolut – No more conversion fees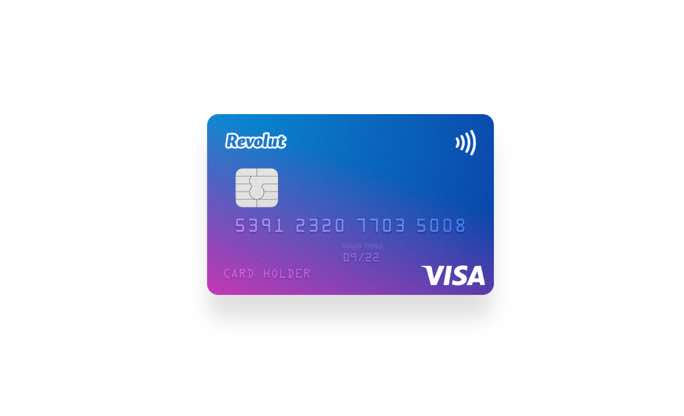 The only thing missing on this list: a smart banking solution to avoid the 20th-century ridiculous exchange fees. Revolut is one of the most exciting fintech companies out there.
It works like an online bank account and their contactless VISA is the perfect card for travels, allowing you to pay with the real exchange rate. No extra fees. Apart from these, it also enables free bank transfers for accounts in 120+ countries. Oh – did I mention it's all free?
✅ Revolut
Opening an account is free (you can upgrade to a premium plan though)
Keep a wallet of 130 different currencies, including cryptocurrency
Free payments and ATM withdrawals anywhere in the world
Do you use these apps? Which other ones do you say is an essential app for any traveller? Let's make this list bigger!