All that glitters is not gold and this certainly applies to the top tourist attractions of Barcelona. Find out what is worth to visit to make the more of your stay!
I've been living here for some time now and a lot has happened. I've spent Christmas here, which was a eye-opener. Barcelona has some of the most bizarre Christmas traditions I've ever seen.
I've been dedicating time to find the more authentic ways to experience Barcelona itself but also its surroundings.
Visiting Valencia was also a highlight, the reality is that there are many day trips outside Barcelona to choose from! I've even gone on a memorable sunset boat trip.
But what about the main sights in Barcelona? How do locals perceive them? What is really worth your time and money?
With so many places to see with considerable entry fees and often too little time to see it all, we really needs to be smart before splashing the money in Barcelona!
Top tourist attractions in Barcelona
Some sights immediately come to mind:
By now I have been to these main sights of Barcelona over and over again (except for La Pedrera), gathering a lot of different opinions along the way. Don't worry, I'm not bothering with you with another bland guide of the touristy Barcelona.
So I did the exercise of pulling me out of the role of local and as a visitor, ask myself: what do I really enjoy to visit? Which of the popular tourist attractions of Barcelona are really worth it?
SAGRADA FAMILIA
Let's start with the big white elephant in the room, shall we? The forever unfinished masterpiece of Antoni Gaudí is perhaps the first image it comes to mind when thinking of Barcelona. As I live just a few blocks away, I walk by Sagrada Familia EVERY SINGLE DAY and always have the same thought: if this thing was a person, it would be so damn unattractive.
While it's utterly impressive in size and detail, it's a rather odd combination of elements, specially with the latest works in the Glory Facade. The fact that is still being built with half a dozen cranes around it don't help at all.
https://instagram.com/p/wZHe5ts-FY/?taken-by=bruno_mb
The inside however, it's just… how can I put this? Magnificent. Definitely a huge competitor to the St.Peter's Basilica in Vatican City as the most beautiful cathedral I've been to, even though I think Sagrada Familia stands out more for its uniqueness.
While I don't see the point on paying extra to climb to the towers as there are many (free) viewpoints in Barcelona I highly recommend an audioguide to fully understand the concept of the project itself as well as the mind of Gaudí. You might consider it expensive, but it's the price to pay to walk inside a true piece of art!
ENTRY FEE
| Tickets start at 15€ and are up to 24€.

VISIT TIP
| For the mother of god, please buy your ticket
online
. You don't wait in line for two hours, do you?

WORTHINESS LEVEL
| MUST GO.
Don't wait more, find your bed in Barcelona today!
LAS RAMBLAS
For some strange reason, taking a stroll down Las Ramblas is the first thing people do when arriving Barcelona. Everybody talks about it as if it were some magical street where the locals spend their free time dancing flamenco with a jar of sangria in their hands. Only that's not the case at all.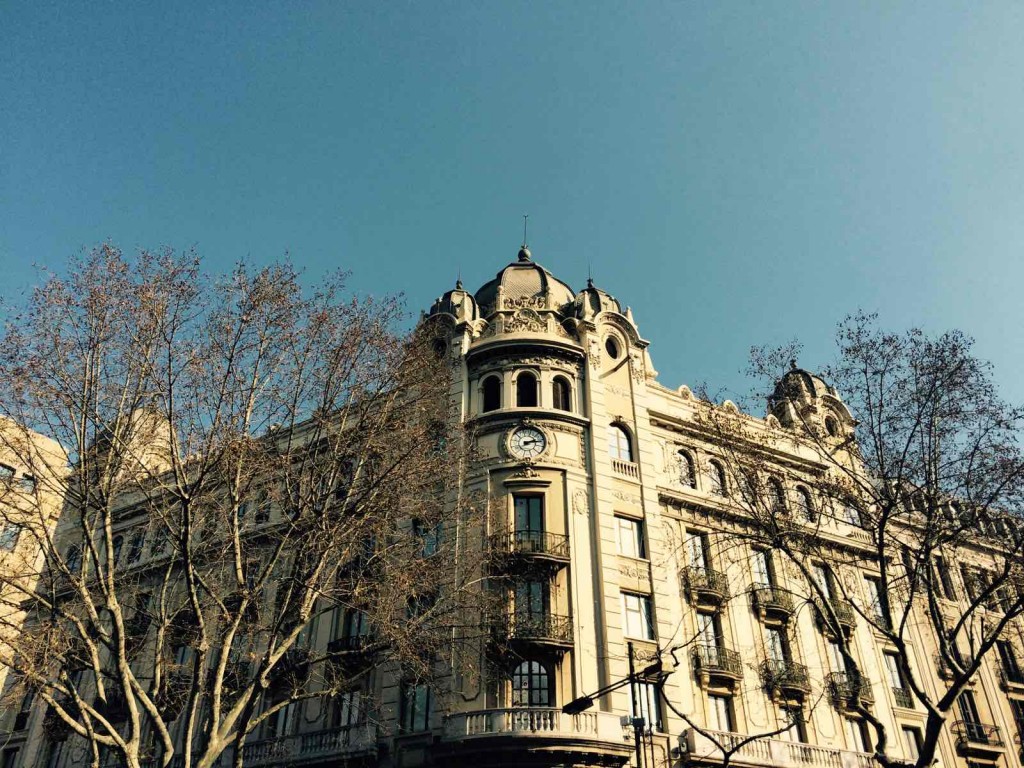 Once it was indeed a special place for Catalans, but if you speak with the locals, they will say exactly the same: Las Ramblas has completely lost its touch due to the massive exploitation from tourism. 9 out of 10 people walking this famous boulevard is a tourist, which is CA-RA-AZY. Besides being a pickpocketing paradise, today it's a place filled with overpriced terrazas, dozens of human statues and where there's actually little to see in my humble opinion.
Aside from some architectural delights and La Boquería market, one of my favorite places in the whole city, there is little to call wonder in Las Ramblas. You'd probably want to go just to say you've been there, but if you are in a rush you can perfectly skip it and don't feel too bad with yourself.
ENTRY FEE | 0€
VISIT TIP  | Keep a hand on your belonging at ALL times, specially during summer time.
WORTHINESS LEVEL | NOT REALLY WORTH IT.
PARC GUELL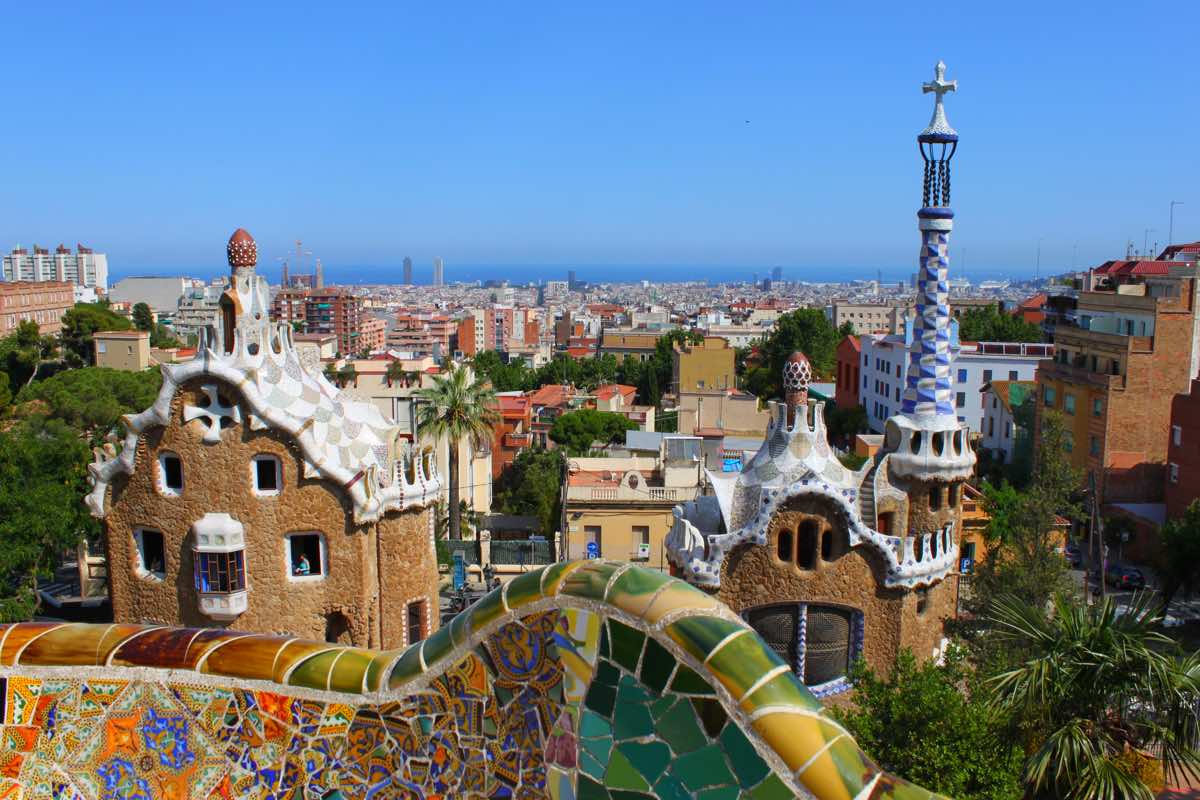 Initially designed to be a commercially unsuccessful housing site for the aristocracy of Barcelona, Parc Güell is today a unique place with exquisite buildings, footpaths and gardens. Together with Sagrada Familia, it's the ideal place to admire how Gaudí was influenced by nature and to be amazed understanding the extent of how organic shapes are strongly conveyed in his work.
Nevertheless, it annoys me how a public, I REPEAT PUBLIC, park has actually admission tickets of 7€ with time slots allocated (at any given time only a maximum of 400 people can be inside). To be honest, most of the park is free; only what they call the Monumental zone is paid as it contains the most famous architectonic pieces – including the El Drac lizard.
I wouldn't consider Parc Güell as a MUST GO. It's not breathtaking and it might be tricky to get a decent visit time slot in high season. On the other hand, it's quaint, allowing for some quirky photos and might be a great getaway from the city center. Particularly if you are staying 3 or more days in Barcelona.
ENTRY FEE | 7€
VISIT TIP | If you are not willing to pay the entry fee, take a stroll to find architectonic masterpieces scattered throughout the park.
WORTHINESS LEVEL | MEDIUM. DEFINITELY GO FOR STAYS OF >= 3 DAYS.
PLATJA DE BARCELONETA
The area of Barceloneta and the nearby Port Vell were ignored until 1992, when it was completely revamped for the Olympics.
What once was the traditional fishing district, now is Barcelona's most classic neighborhood where locals like me go to eat fish, seafood and tapas. From the staggering 7km of golden sands in the city – not to mention the ones in the outskirts easily accessible by train – Barceloneta is the most hyped beach in Barcelona and the one most featured in travel guides. By the way, these are much nicer, so if you can go on a beach day trip.
I admit it has a very cool promenade resembling me of Miami allowing for some cool sunsets, but it happens to be the most crowded, noisy and dirty beach in the whole city during summer. I honestly don't get it. This goes right into the top of my "Things I Don't Get In This World" list, although it does not surpass Kim Jong Un's new haircut.
ENTRY FEE | 0€
VISIT TIP | For me, the best from Barceloneta are the seafood restaurants. El Refugi del Port is the place to go for a delicious soupy seafood rice.
WORTHINESS LEVEL | NOT REALLY WORTH IT. (the neighborhood is quite interesting though)
BARRI GÒTIC
https://instagram.com/p/y7awO5s-NO/?taken-by=bruno_mb
Known as Barri Gòtic or simply El Gòtic in Catalan or Barrio Gótico in Spanish, whatever name you give it, I love it. This place was once the centre of the Roman city of Barcino and in a way still is the heart of nowadays Barcelona. Here you can find majorly important buildings of Barcelona, such as the Palau de la Generalitat, the city's Cathedral and iconic squares like Plaça Reial.
More than individual sights, I particularly enjoy how these all look and feel combined and how its narrow streets and appealing squares form a delightful urban maze. Spoiler alert: this is where you'll fall for Barcelona.
ENTRY FEE | 0€
VISIT TIP | Wandering around Barri Gótic at night is a spooky but incredible experience.
WORTHINESS LEVEL | MUST GO.
Where to stay in Barcelona

Hotel Lleó
Excellent location, clean rooms, helpful staff and a swimming pool in the terrace. What can go wrong?
Book now >>
I would skip La Rambla area completely as everything's overpriced there. To live Barcelona more like a local, I'd go for Sant Antoni. El Poblenou is also great if you want to prioritise beach.
To make things easier, I've already pre-selected a list of the best hotels in Barcelona: these only include rating of 8 or more, with wifi and centrally-located. Just pick your favorite!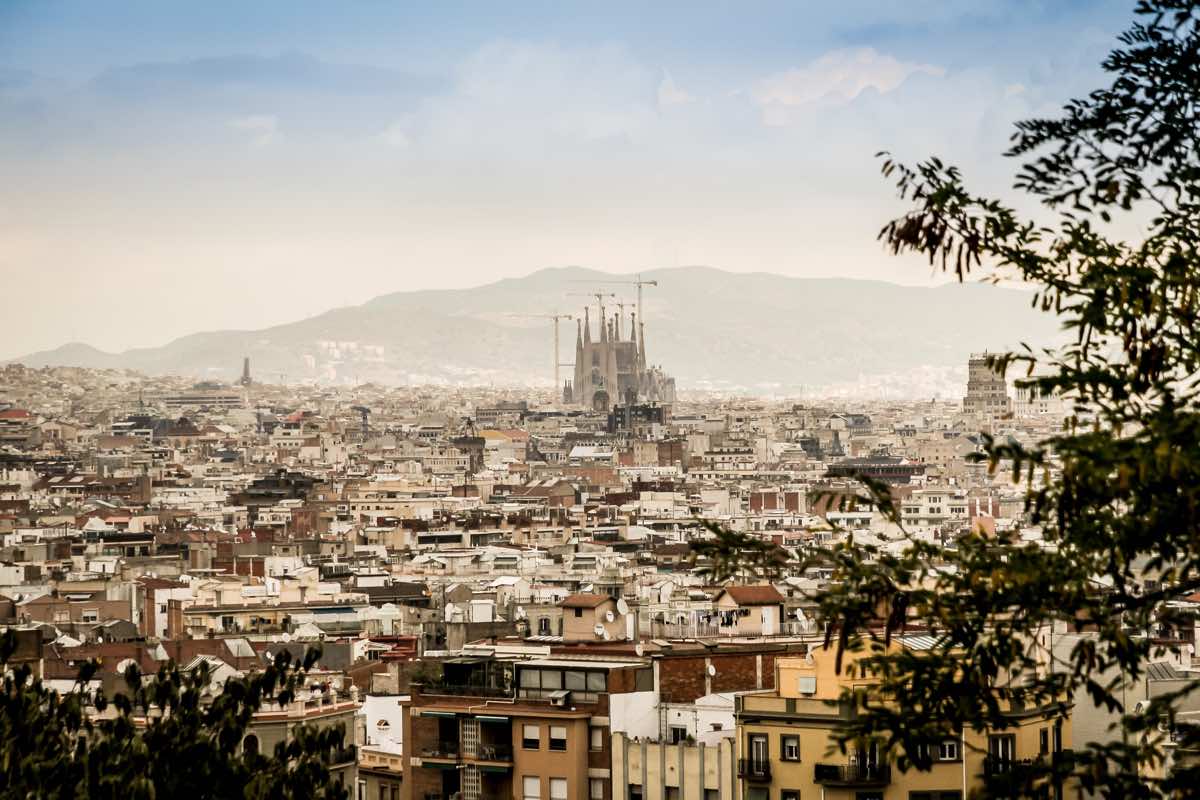 What is really worth in Barcelona
Although my perspective on what's "worth" may well be different than mine, I feel it's interesting getting to know the view from a local in such a touristy city. You probably will want to visit all of them in the end.
Regardless of our view on the touristic side, Barcelona is an EXTREMELY compelling city which quickly takes you in as one of his own. I can verify it as I'm loving being here so far. I remember how fast it took for me to think "I want to live here" the first time I visited back in 2012. Well, here I am!  
BARCELONA MINI TRAVEL GUIDE
How to get to Barcelona
Barcelona is one of the best connected cities in Europe. You can come by car from major cities like Madrid and Paris, by air from virtually any major european airport in Europe or even by ferry/cruise from anywhere in the Mediterranean.
To make things easier, I've already pre-selected a list of the best hotels in Barcelona. These only include rating of 8 or more, with wifi and centrally-located. Just pick your favorite!
Best time to go to Barcelona
Do yourself a favour and avoid August . The city is CRAZY busy and surprisingly the weather is not so great.
August is known for the month of the tormentas de Verano – summer storms. July might be too hot. Anywhere from April to June and September to October are great choices as you still can expect mild weather.
What you MUST do in Barcelona
No, it's not eating paella (southern/Valencian dish) nor drinking Sangria (you'll probably end up drinking some weird mix hardly deserving of that name).
The best piece of advice I can give is to just embrace the laid-back lifestyle of Barcelona. Do a picnic in Ciutadella Park. Have a drink watching the sunset in a viewpoint somewhere. Relax on the beach.
Don't wait more, find your bed in Barcelona today!