Seeking those Barcelona hidden gems only the locals know about? Or maybe that not even locals don't know?Looking for more than just ticking Sagrada Familia and Park Guell off your bucket list? This is it!
I lived in Barcelona for 5 amazing years, so honestly, I'm way past the tourist attractions by now.
I sigh at the crowds in Sagrada Familia, can't be bothered to see drunken tourists in Barceloneta, and I go out of my way to avoid Las Ramblas. Barcelona is SO much more than this!
Fortunately, there are still hidden gems and unique things to do that allow to peek into local way of living. It was only when I started exploring these more authentic spots that I started to love this city and become a true Barcelover. 💖
I'm now happy to share some of my favorite local spots and hidden gems in Barcelona, including monasteries, parks, museums, bars, and gardens. They're all also on this map.
In the end, I also share some tips on planning a Barcelona trip. 100% free tips here!
15 Barcelona best-kept secrets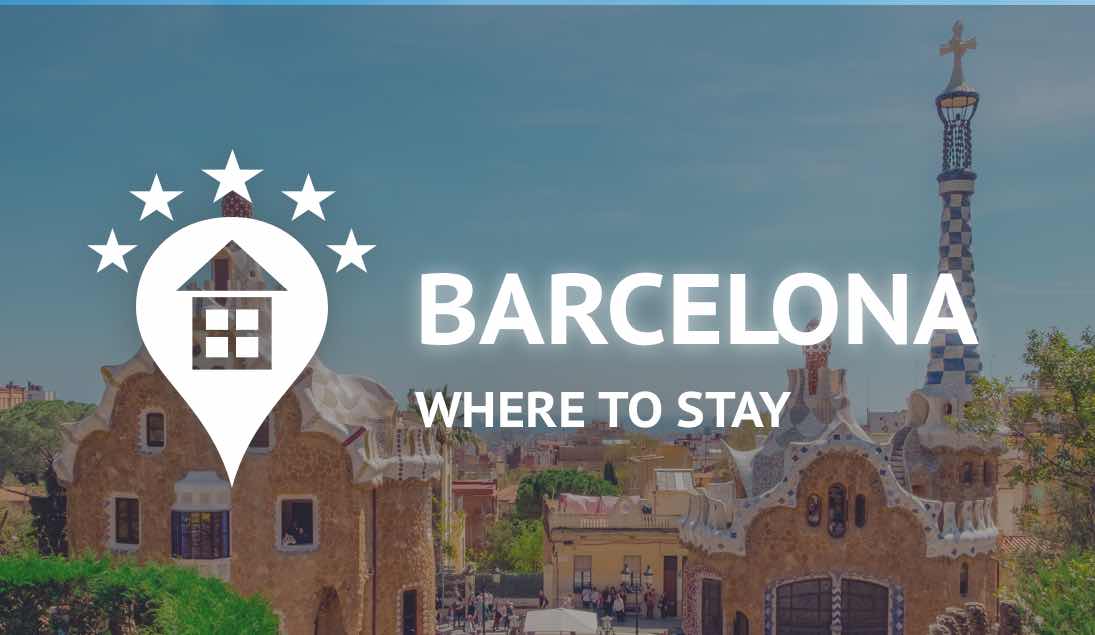 Where to stay in Barcelona
Start your hotel search with this list of the highest-rated places to stay in the best areas of Barcelona.
1

Teatre Grec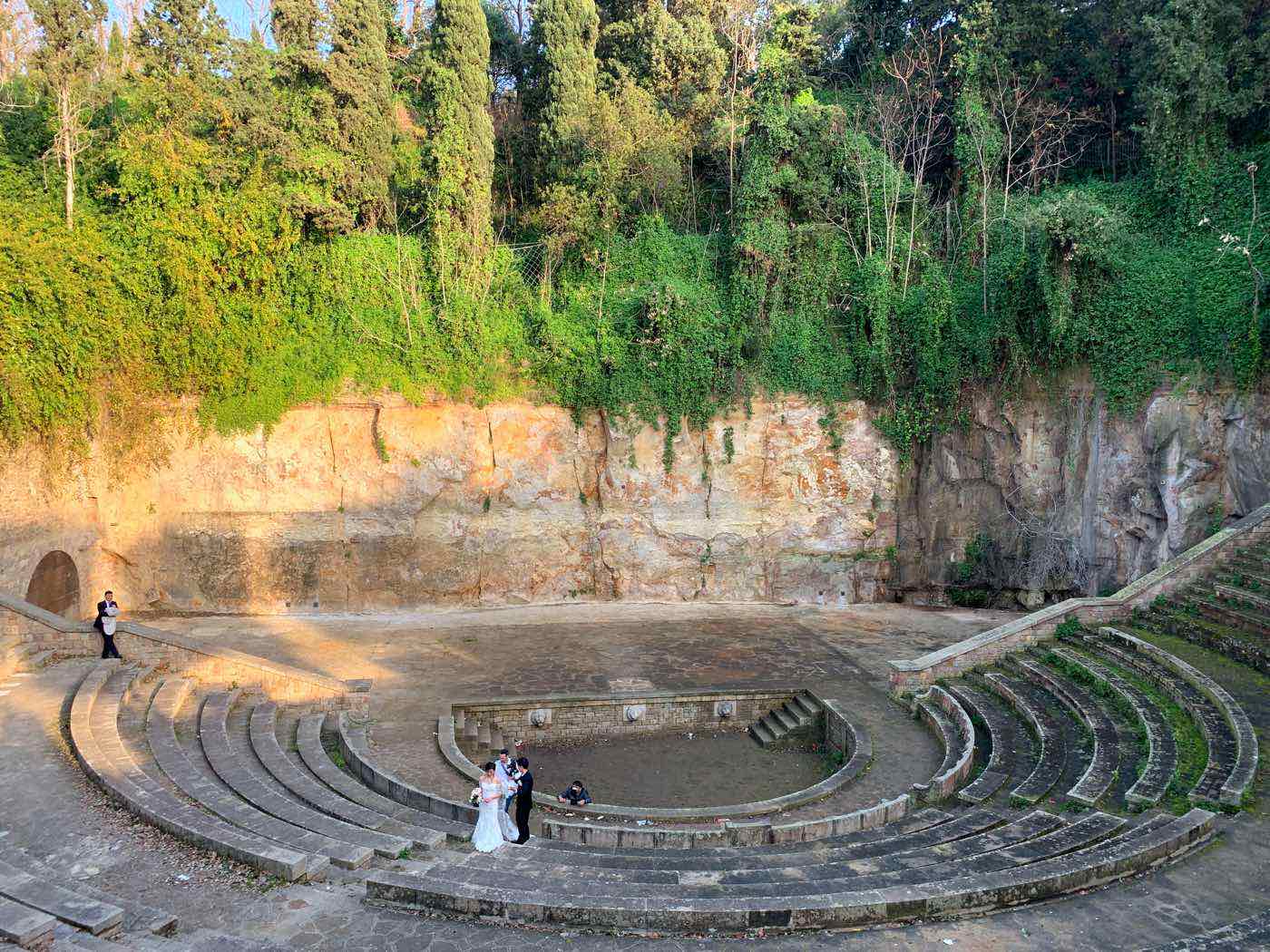 While everyone flocks to Montjuïc Castle for its views, arguably some of the most chilled and interesting spots in Montjuïc are not well known for visitors. The best example is Teatre Grec.
Almost entirely surrounded by nature, the chirping of the birds echo in this gorgeous amphitheater. The place is a bit unkempt and rough around the edges, but for me just gives it an extra charm. Beautiful gardens to explore in the surroundings too. Overall this is one of my favorite places to disconnect and read a book in Barcelona.
2

El Jardí Bar

Tucked away in the densely populated Raval, El Jardí (The Garden) is a hidden gem of a bar perfect for a chilled out time. The surroundings are a library and academic institution which look more like a monastery which gives it an even more unique vibe. There's (literally) a garden inside the bar too!

I recommending coming here only for a drink or two – sadly the food can be a bit overrated and overpriced.
3

Bunkers del Carmel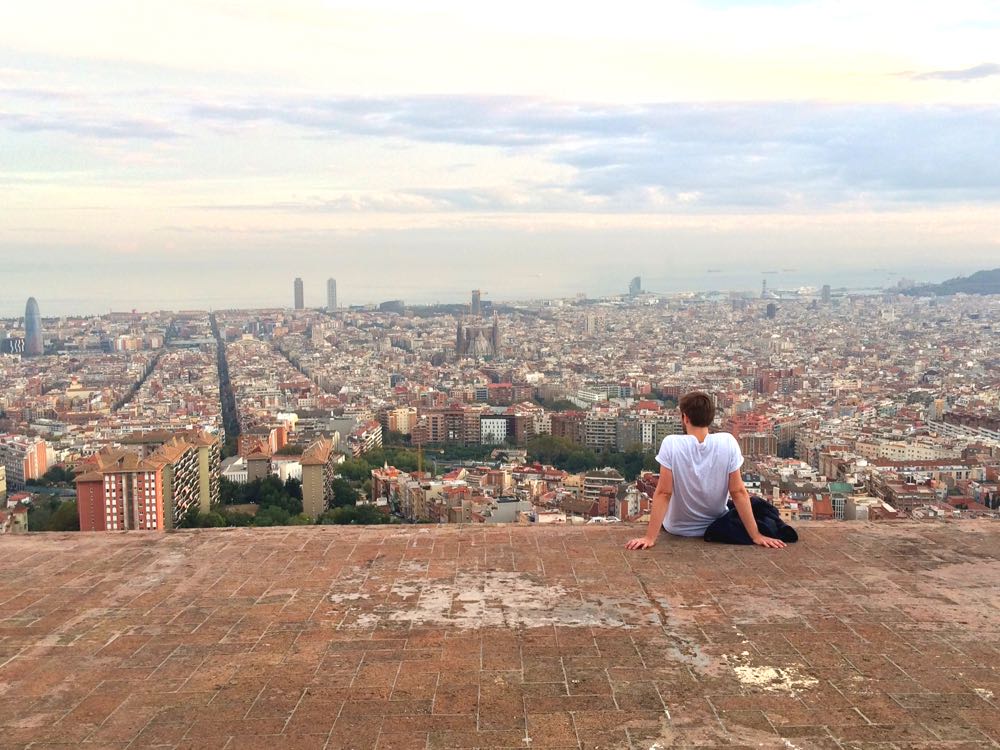 In all fairness, this spot is no longer a hidden gem and it's now a hotspot for both locals and adventurous tourists. In any case, it's worth it. Bunkers El Carmel – also known as Turo de La Rovira – is a set of abandoned and remote anti-aircraft defenses with one of the most scenic eyefuls of the city.
The ideal time to go would be before the sun even begins to rise with virtually no one there, but let's face it, that's not likely to happen is it? Time your visit for the sunset instead when the heat dies down. Bring a bottle of cava and create a memorable moment.
How to get to Bunkers del Carmel
The El Carmel area is relatively remote. The easiest way is to get a taxi but if you want to avoid it, the buses 24, 92, 114, 119 and V17 will leave you quite close to the viewpoint. By metro, line 4 (Guinardo i Hospital de Sant Pau) or Line 5 (El Coll / La Teixonera) are feasible options, but be aware there is still a significant walk uphill involved.
4

CosmoCaixa Museum

CosmoCaixa is a science museum in the outskirts of Barcelona downtown. Quite frankly, I'm not a huge fan of museums, but this one surprised me and it remains as one of the best I've been. It's highly interactive, fun, and you get to learn quite a lot about science, biology, and technology. The highlight was the tropical rainforest box, with native species from the Amazon and real and cute capybaras roaming around.

Both kids and grown-ups will like CosmoCaixa as a rainy day plan although it can also be a well-deserved break from the Spanish heat during warmer months.
5

Plaça Sant Felip Neri (Sant Felip Neri Square)
Throughout all districts of Barcelona you'll likely find plazas of many different styles, vibes, and sizes. What I like about Plaça San Felipe Neri is that is beautifully secluded right next to the busiest streets of Gótic neighborhood. In front of thousands of tourist eyes every day, and yet so many miss it.
This tiny and serene square boasts a fountain in the center, an old church, and a primary school but the dominating feature is the wall covered in shrapnel holes from the Spanish civil war and 1938's bombings. Even though it has live evidence of a cruel past, oddly it can still a romantic and relaxing spot. The perfect place to reenergize before facing the crowds again.
6

Carretera de les Aigües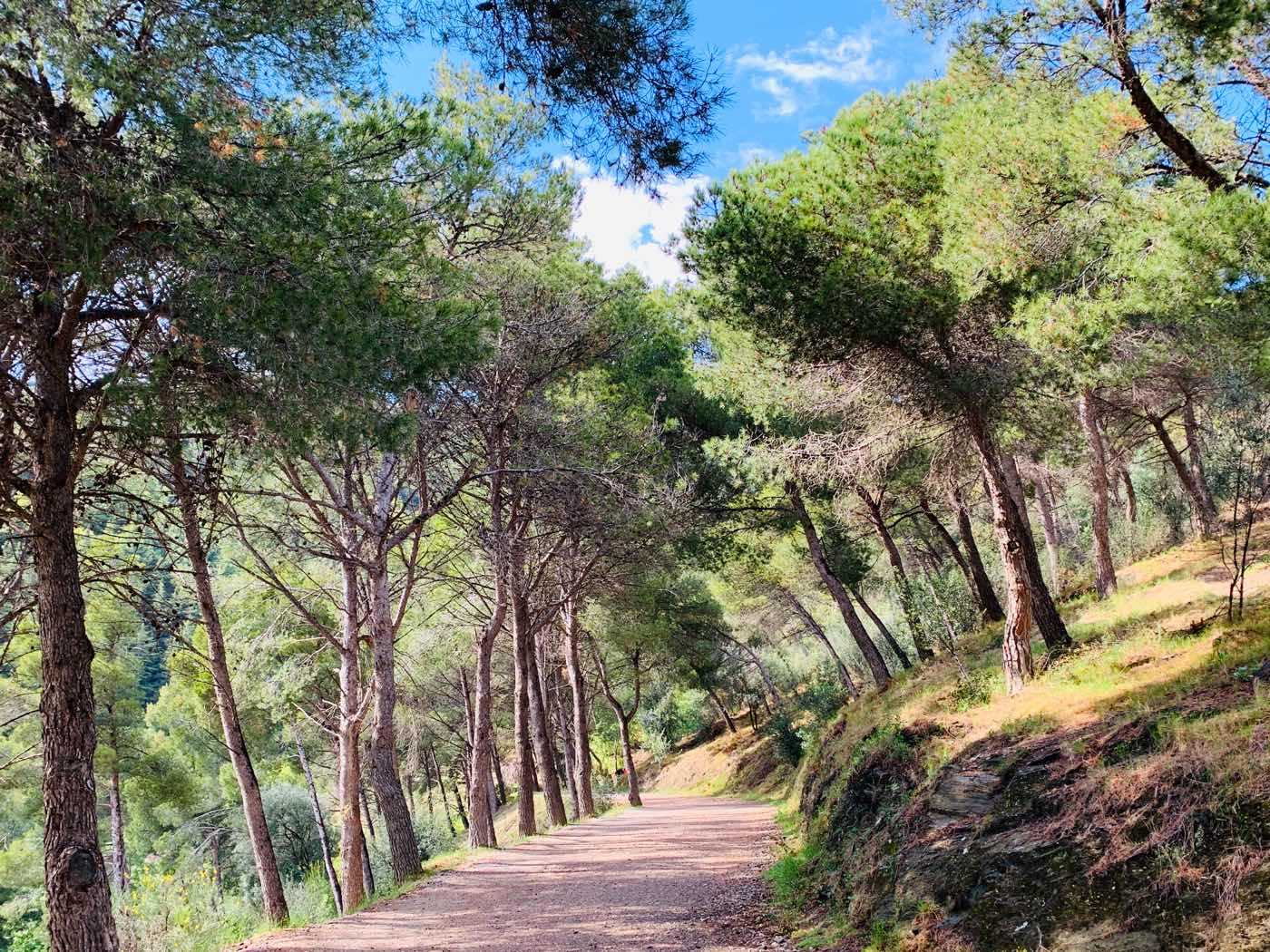 One of my favorite weekend activities is a stroll in Carretera de les Aigües. This 20-kilometer ancient road snakes around the mountains overlooking Barcelona and has some of the most incredible open views of the city. Virtually no tourists here, just locals biking, walking their dogs, or completing their jogging session.
The most direct way to get here is to hop on the Funicular de Vallvidrera.
7

Can Borrell

Can Borrell isn't just any restaurant. This massive masiá (old rural property) in the heart of Collserola is completely surrounded by nature and is part of the weekends plans of many Catalan families.

To get here, most people drive, but I think the fun way is to walk all the way from Barcelona or from Sant Cugat. Beautiful open views over Barcelona await you and trust me, you'll want to burn some calories before or after you eat there. 🙂

If you happen to be in Barcelona in winter time, don't miss the calçots, one of the most traditional experiences you can have in the city. Book in advance!
8

Parc de Laberint d'Horta (Horta's Labyrinth Park)

Dating back to the 18th century and recently renovated, this park on the northern edge of Barcelona is one of the city's best-kept secrets. The main feature is a real-sized labyrinth with two-metre-high hedges that makes both kids and grown-ups go on a little adventure.

Apart from almost mythological element, there is more to explore in the park, including glorious fountains and open-air busts scattered through the gardens.
9

Antic Teatre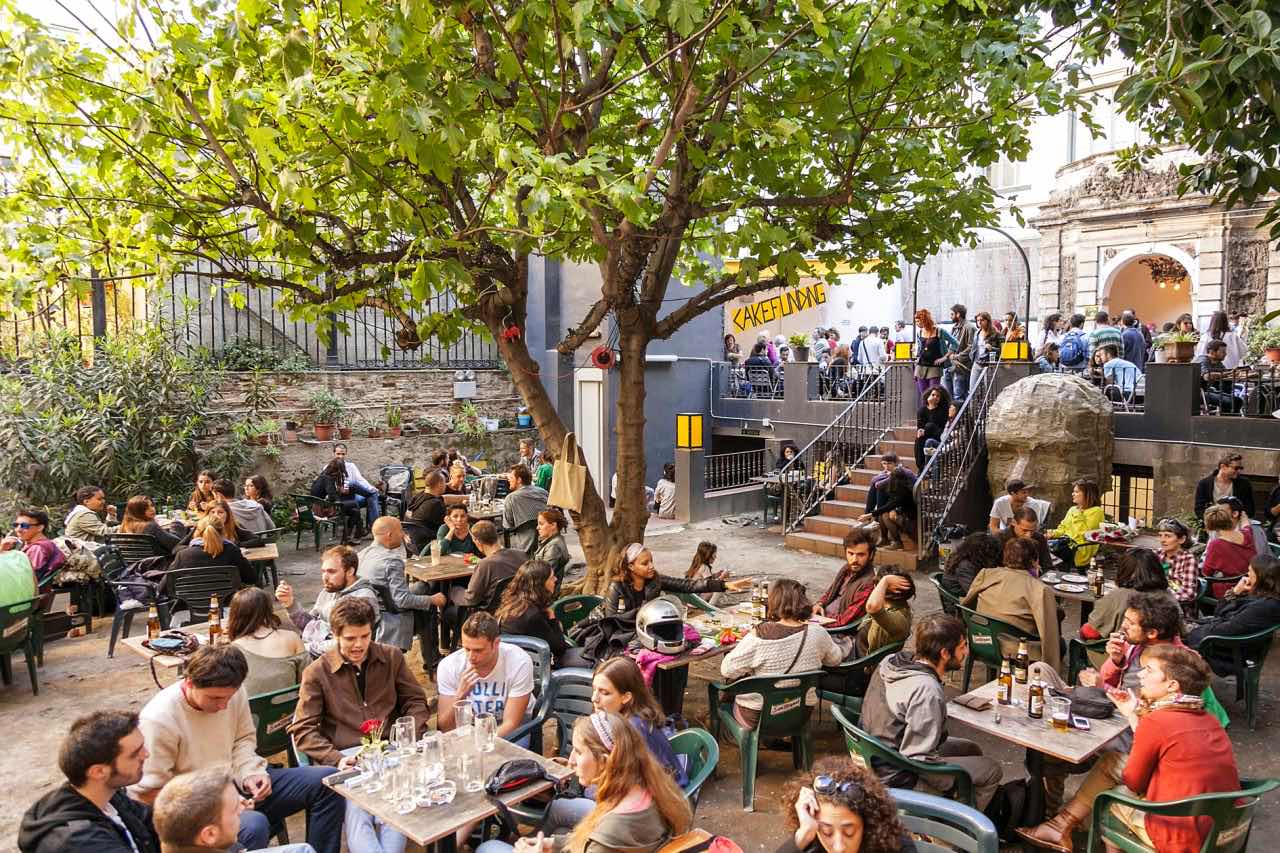 Barcelona is packed with terrazas but the thing is – and maybe I'm too picky here – it's hard to find one that is affordable and pleasant. In fact, most terrazas in the city are cramped right next to a busy street with traffic (who wants that?!); or they're crazy expensive.
Antic Teatre ticks both boxes for me. Tucked away in a side street in Born district, there's this tiny door which gives access to a gorgeous garden bar. And just like Alice entering a parallel world, you in a lively, happy, and bohemian bar. Don't expect luxury – it even may be a bit rough around the edges for some – but being in good company surrounded by lush trees, quaint backyards of local buildings, and intense laughter makes me more than happy.
The place is also a cultural center and frequently has shows of up-and-coming independent artists and creatives which adds to the hipster atmosphere. Oh and finally the drinks are cheap (beer for 2 euros, vermut is only 3).
10

Jardins de Mossèn Costa i Llobrera (Cactus Garden)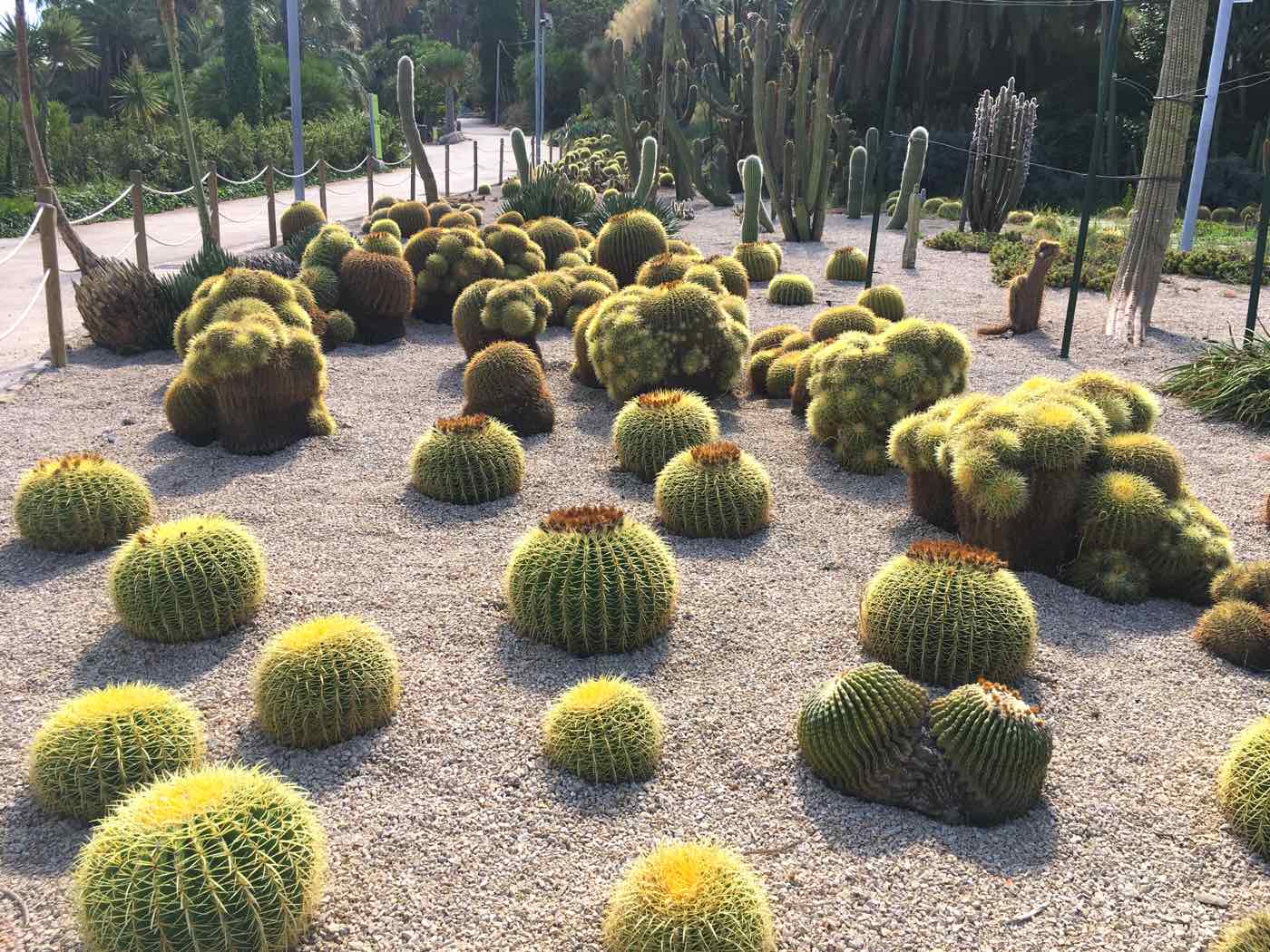 Another of Montjuïc's hidden gems. Just a short walk from Miramar Hotel and the cable car station, these curious gardens have no lush trees or colorful flowers.
Instead, they boast an incredible variety of succulents and cacti from desert and semi-desert regions of the world. The views over Barcelona's port and downtown area as a backdrop are perfect. Extremely underrated place!
11

Gràcia's plazas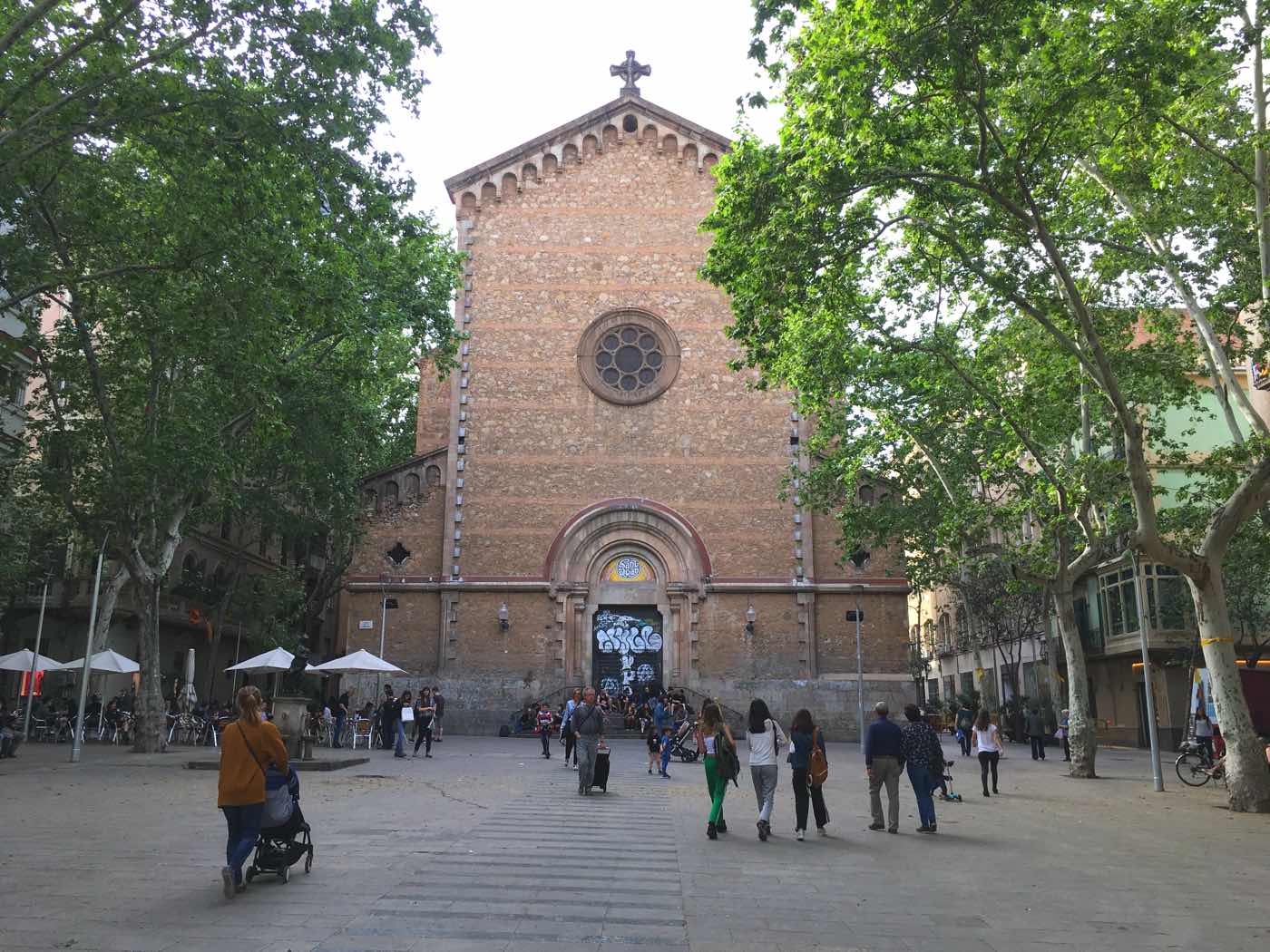 Out of all the neighborhoods in Barcelona, Gràcia is my favorite. I like it so much I have written a full guide about Grácia. It used to be an independent municipality until the 19th century before being annexed by Barcelona and somehow their independence still shows as the vibe here is entirely from the rest of the city.
Delight yourself with charming streets closed off to traffic, bright-facade buildings, and hipster shops selling everything from vegan cosmetics to sustainable clothing. It's also the place to go hopping its beautiful chilled plazas where neighbors exchange the latest gossip.
Order a cortado and see life go by in one of Grácia's main squares, like Plaça del Sol, Plaça de la Vila de Gràcia, or my personal favorite Plaça de la Virreina.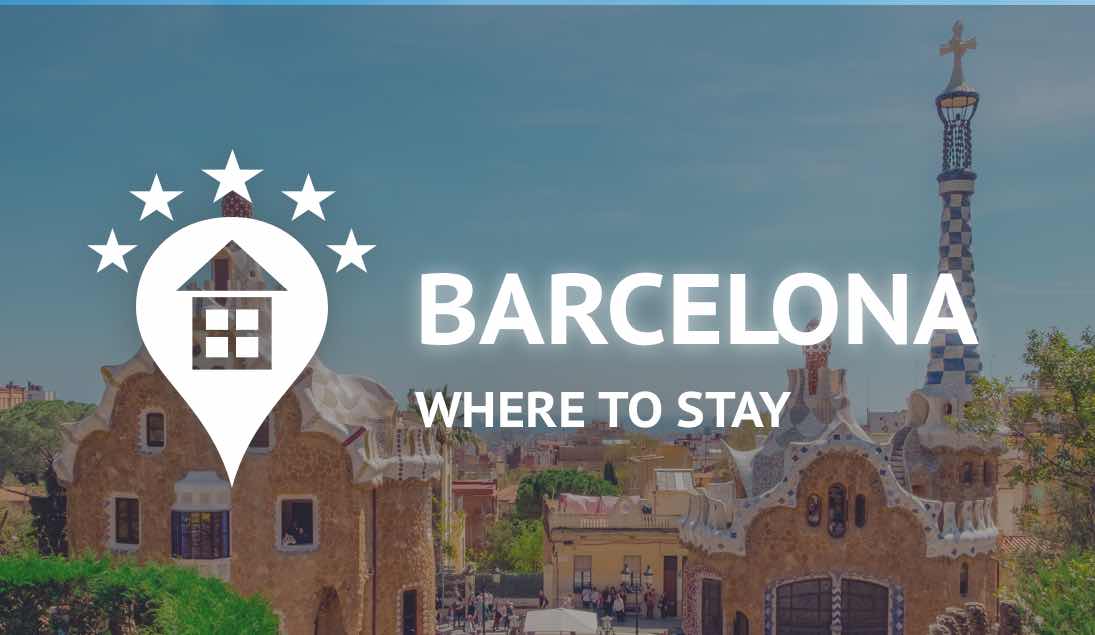 12

Monestir de Pedralbes (Pedralbes Monastery)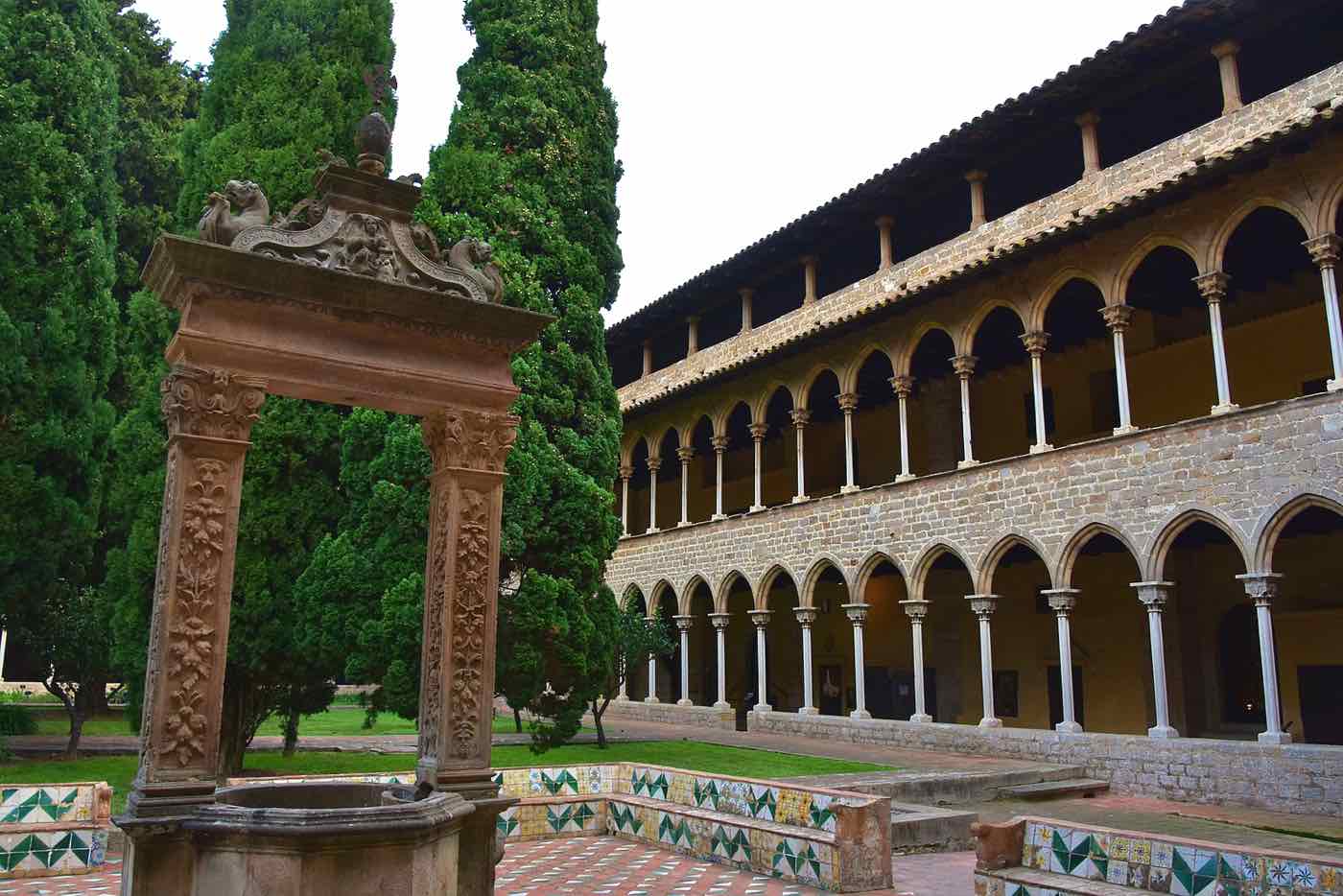 Located in a leafy residential area northwest of Barcelona's downtown, this Gothic monastery is one of the city's best-hidden gems. This historical monument served as a home to the Poor Clare community who lived there for centuries, since its foundation on the 14th century.
Apart from hosting religious art exhibits, meditation courses, and other events, the true showstopper is the third-story cloister and inner gardens. Amazing architecture!
13

Mirador Mediterráneo W
Now for something entirely different. Perfect to top up your vitamin sea, this mirador is located right next to the largest icon of modern architecture in Barcelona: the sail-shaped W Hotel.
The uncrowded area is perfect for locals to go for jogging, rollerblading, skating, or simply contemplate the Mediterranean. Great place for sunset too!
14

Mercat de Santa Caterina (Santa Caterina Market)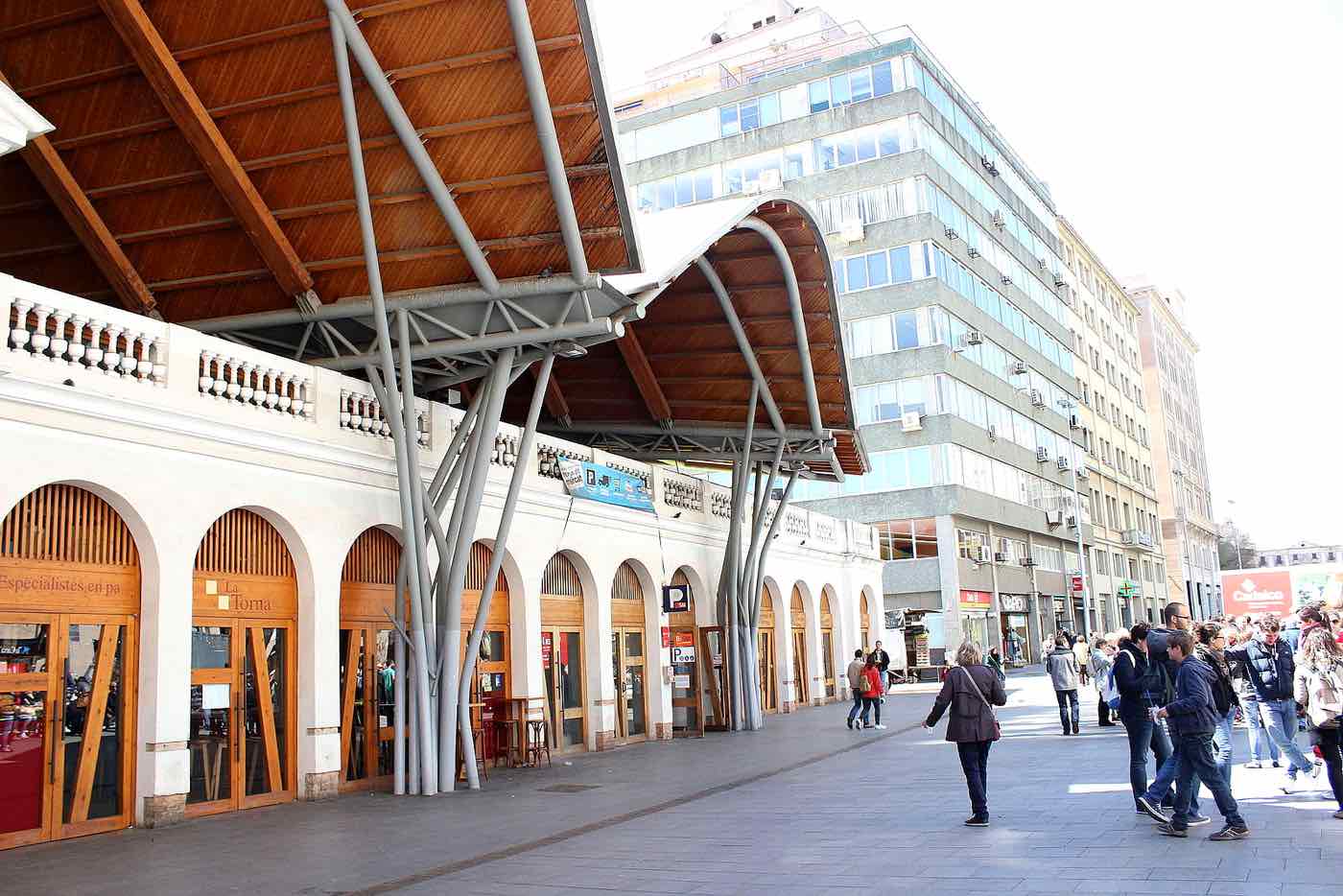 Going to a market and admire the local produce, bustling atmosphere, and delicious food stalls is undoubtedly a must in Spain. That's why I think it's a shame many come to Barcelona and just visit La Boquería and its endless touristy traps.
If you remotely consider yourself a foodie, make sure you explore other more local markets. Mercat de Sant Caterina on the edge of Born district and its colorful wavy roof it's already a better option. Read more about other markets in Barcelona here.
15

Casa Vicens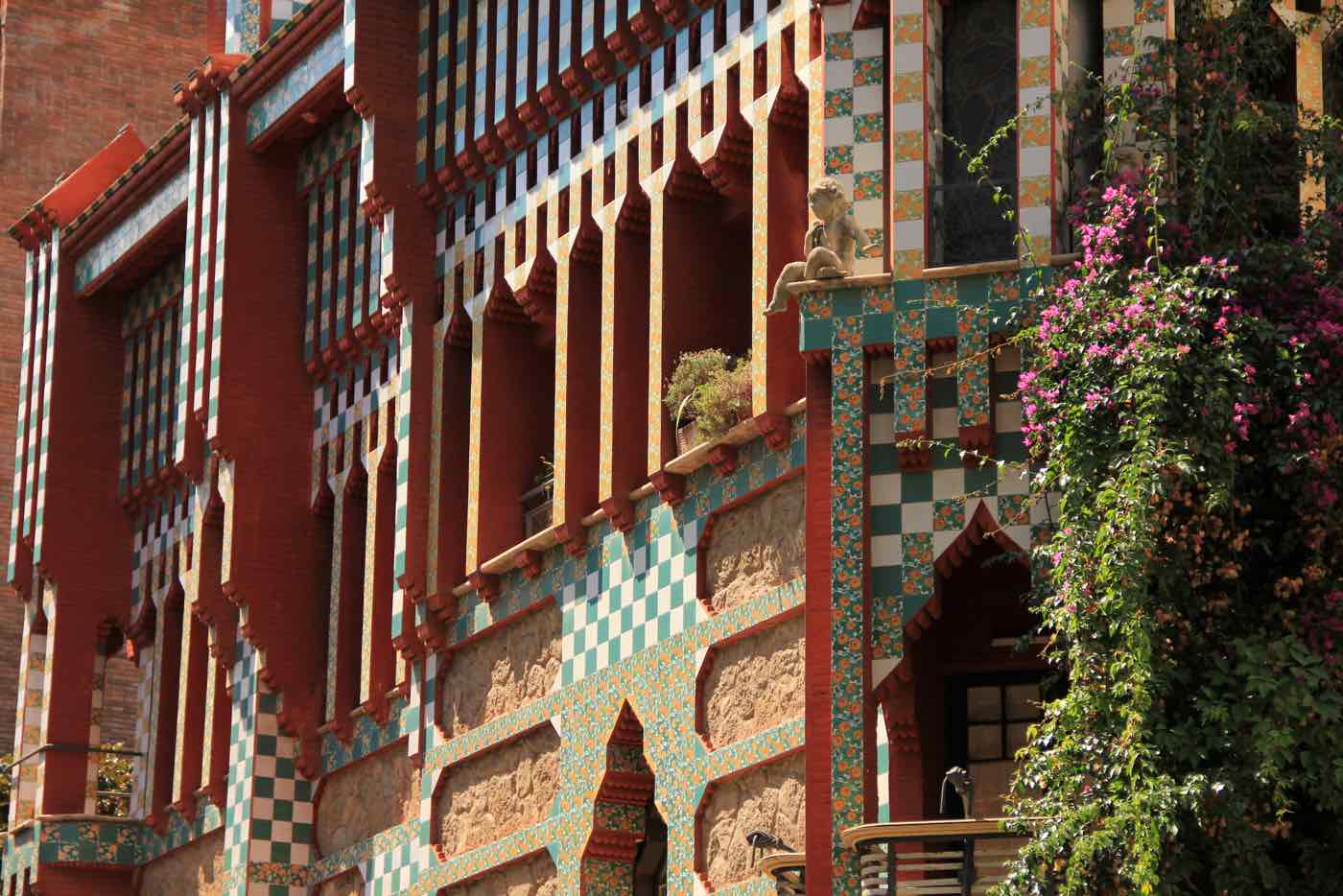 The work of Gaudí can be found everywhere in the city and Grácia is no exception.
Park Guell , in the outskirts of the district, is very busy in the paid Monumental Area but the surrounding free gardens can be relaxing. In Grácia, you can also find the first house he designed and that few people know about. Dating back to 1889, Casa Vicens is a cultural heritage and museum and a great example of his delicate and intricate architecture.
Extra!
Lastly, just a small tip for an extra cool spot in Barcelona. It's the small square where the hero image of this article is, tucked away in the hidden streets of Gótic. This pin on the map can help you find it!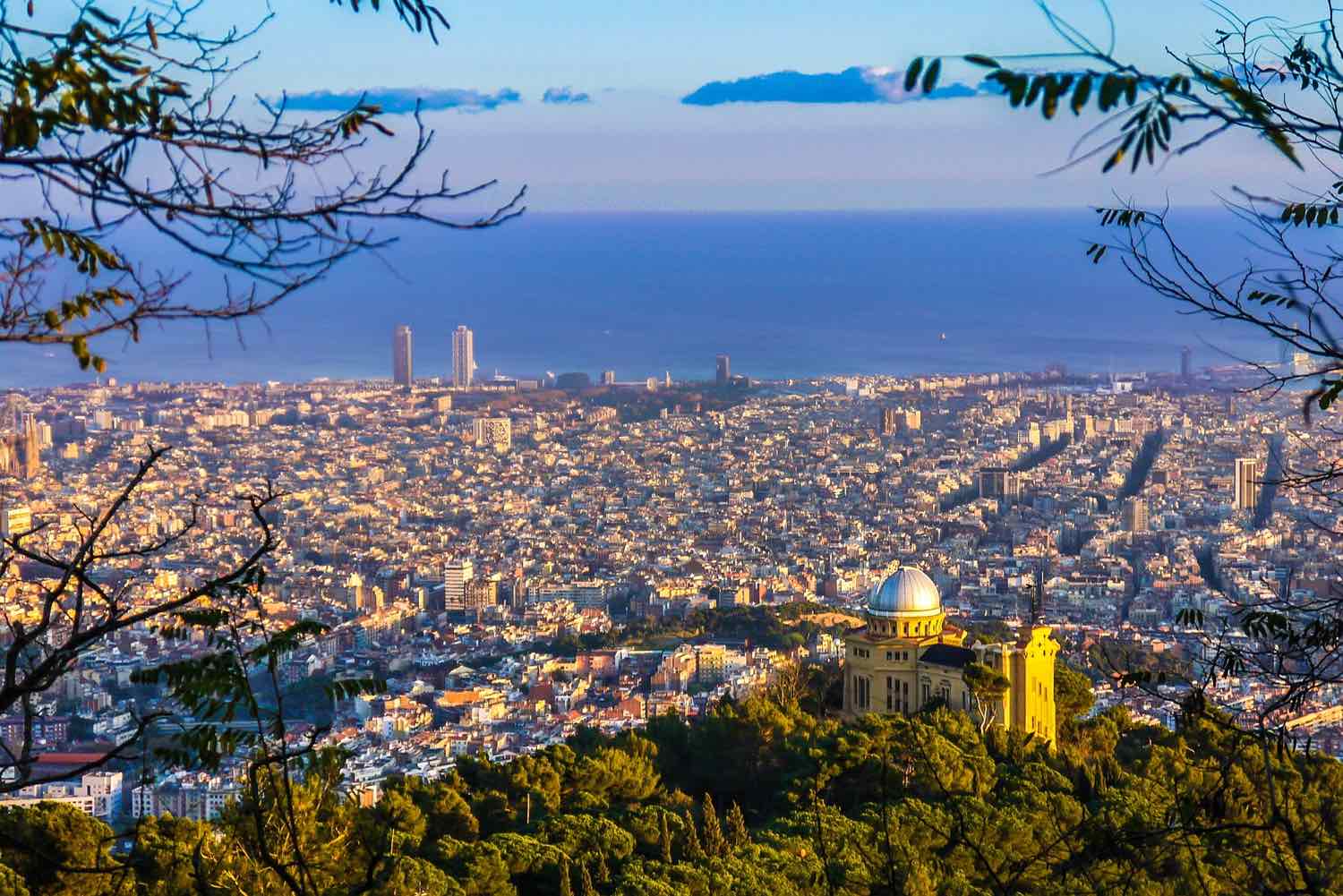 Where to stay in Barcelona
Best areas to stay in Barcelona
First of all, I suggest AVOID staying at Raval (potentially unsafe at night) and Poble Sec (too many loud bars).
Now, the biggest tourist attractions are in Eixample. For the best options in terms of logistics and if you like to stay in the center of the action, Hotel Lleó is a good option.

Hotel Lleó
Excellent location, clean rooms, helpful staff and a swimming pool in the terrace. What can go wrong?
Poblenou (next to the beach, but far from downtown) or Born (cool and hip district, potentially loud at night) can also be good options.
Best local area to stay in Barcelona
On the other hand, if you seek a more local vibe, I definitely recommend staying in Grácia. See why here. Healthy local food, cool indie shops, and a quiet vibe away from tourist crowds and loud bars await you. I recommend the below place.

ApartHotel Silver
Easy walking distance to the streets and plazas in Grácia, but also to metro that take you to other areas. It even has a private garden!
Hotels & apartments in Barcelona
You can start your search with my shortlist of top-rated places in Barcelona with WiFi.
Getting around Barcelona
Walking is by far my favorite way of knowing a city and Barcelona is no exception. The districts of Eixample, Barceloneta, Raval, Gótic are all pretty flat which makes things easier.
Public transportation is top-notch, so unless you plan on making a lot of day trips, renting a car in Barcelona won't be needed at all. For a medium-sized city, the amount and frequency of metros, trains, trams and buses is remarkable.
There are daily passes for tourists, but I strongly suggest getting a T-10 ticket. This ticket with 10 journeys is not only cheap (a little over 10 EUR, 2019 prices) and gives you access to buses, metro as well as some trains too. The best part? This is a multi-person ticket meaning you can share the pool of journeys with others.
Are there other Barcelona hidden gems you know?
Share your suggestions below in the comments! 👇