Right at the get go, here is a Barcelona insider view on the things that most impressed me in this sunny city.
Spoiler: so far I am LO-VING it!
As you may already know if you follow me on social media, I left my dear Portugal to live abroad.
Well, in fact the trip was not too long: I just moved to the neighbor country.
I have been here before, but we all know to actually live in a place is a completely different story. I find it fascinating how two countries that have similar culture, food and even language can be so different.
That's one of the beauty of traveling: you don't need a big journey to learn new things and have new experiences! This is what have most impressed me:
1 | MOBILITY IN BARCELONA
In terms of urban planning and transportation, Barcelona is probably the most functional city I have ever visited. The most efficient way of getting around is by metro: the grid covers all the urban area of the city, the time between metros is at most 3 minutes and it is opened all night on Saturdays. Compared to Lisbon, it is almost too good to be true.
Additionally, there are trains scattered throughout the city, even on central locations such as Catalunya and Passeig de Gracia, a extensive network of buses and Bicing – a bike sharing system consisting of 400+ stations and more than 6000 bikes. As 50% of streets is dedicated to 'walking' space, I also found a insane amount of people rollerblading and skating. You've got the point: It's extremely easy to get around in Barcelona.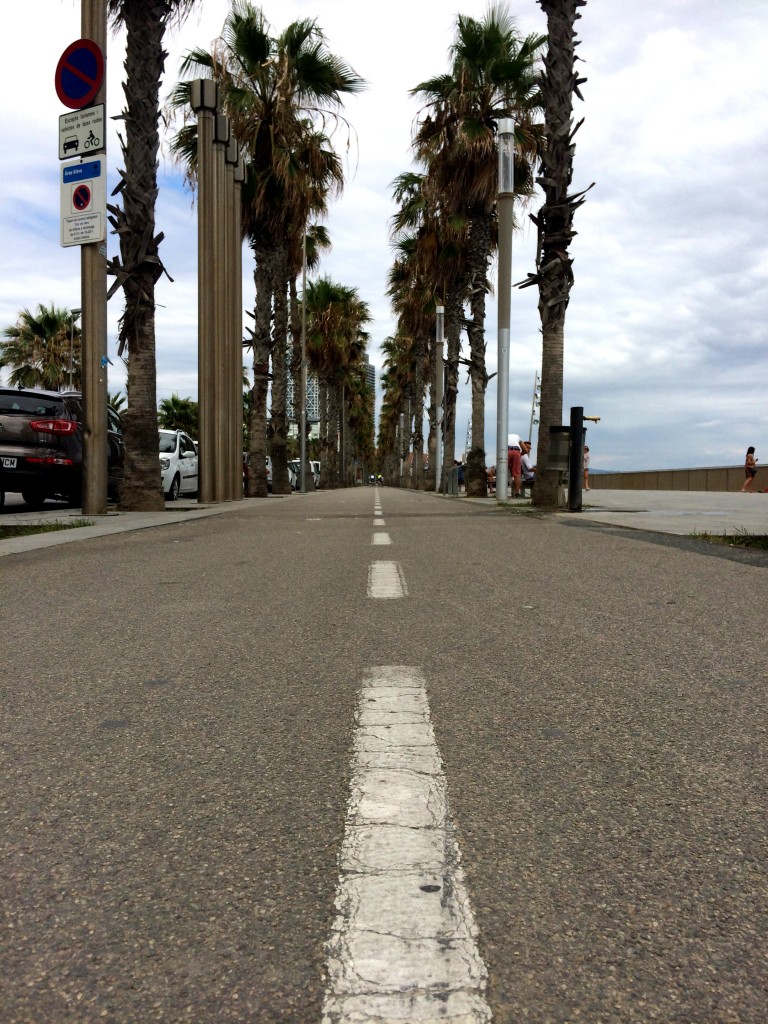 2 | PATRIOTISM
This probably was what most impressed me in Barcelona. Unless you are living under a shell, you'll know that Catalonia is now on the headlines wanting to be independent from Spain (is this a trend now?) and the truth is that they have been showing an amazing devotion to this cause. I always knew that Catalans were patriotic.
But I never realize how much.
It is impressive to see 1.5 million people on the streets asking to be a country and to look up and see a Catalonia flag every other window on the buildings.
I still find it it weird the language more commonly is always Catalan, even though is not the country's official one. Catalan is present in a lot more ads, signs and restaurant menus all over the city than Spanish, even though everyone speaks it. By the way, hearing Catalan makes my brain enter in shortage. Sounds like the end result of putting Spanish, Portuguese, French and a touch of Italian in a blender. It's a crazy mix!
3 | THE PRICE OF FISH
This might sound weird, but for me eating fish is a very important thing. As a portuguese who lived in a city with great fish at great prices for the last years, 
I am used to eat good fish every other meal. I didn't expect the fish in Barcelona to be so pricey, specially considering that other things in the supermarket are similar to prices in Portugal (some stuff is even shockingly cheaper, like non-alcoholic drinks, the majority of vegetables and all the beauty products). I always thought anywhere near a sea/ocean would have affordable fish at restaurants and supermarkets, but apparently that's not the case in Barcelona.
Comparing to the portuguese prices, fish here is 40-70% more expensive. So, if there is one thing I miss here is an inexpensive tuna steak or a simple grilled salmon.
4 | ARCHITECTURE AND URBAN PLANNING
If you open a tourist guide of this city or google "Barcelona", one of the first references you will find is Gaudi, the figure of reference of the Catalan architecture. And indeed from his imagination arose many UNESCO cultural heritage  sites: Casa Milà, Casa Battlò, and its unfinished masterpiece Sagrada Familia.
But Barcelona is much more than that. It has wide gigantic streets where is extremely navigate through, buildings with beautiful details and lots of gardens and public parks to relax on from the cosmopolitan vibe. I consider it an urban delight and it might be an excellent role model for any city in the world. I live in Eixample right now and its aerial view is astonishing: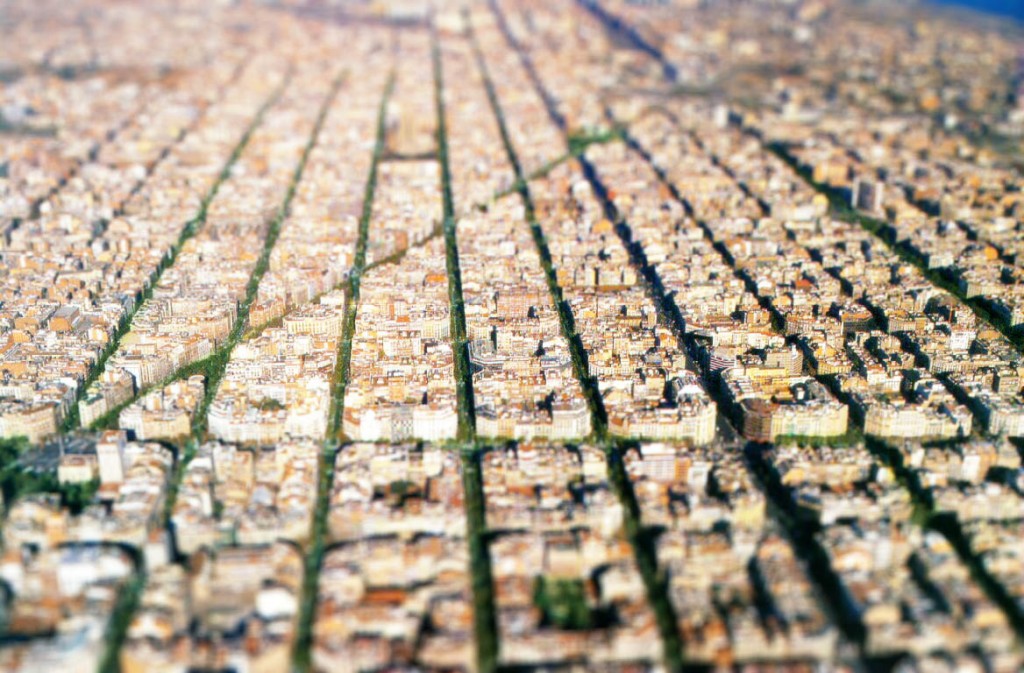 5 | INTERNATIONAL VIBE
Obviously Barcelona has a LOT of tourists (maybe too much?) and a whole bunch of tourist attractions (not all of them are worth it).
But it manages to be more than that. It is a cultural and international hub. Everywhere you go, you meet a foreigner who is studying or working here. On my first night out in Barcelona, I sit at the table with people from 8 different nationalities.
The first person I met on my new job was a girl from Kazakhstan and my team has 10 countries represented. Last weekend I went to a restaurant and the waiter was… Portuguese. Have you seen the movie L'Auberge Espagnole? I'm living that spirit everyday and I love iT!
HAVE YOU BEEN TO BARCELONA? I WOULD BE DELIGHTED TO KNOW YOUR EXPERIENCE IN MY NEW HOME!