Tired of being a typical tourist and spending time in queues for Sagrada Familia and Guell Park? Find out a local guide of the best things to do and unique experiences in Barcelona, my home city!
Everyone knows if you're a first timer in Barcelona there is stuff you can't miss. Parc Guell the Sagrada Familia and all the other touristy sights are waiting for you.
But what if it's not your first time? Or what if you simply want to skip on a sightseeing trip?
I've been living in Barcelona since 2014 and trust me, there's much more to it!
As I know can be considered a true Barcelover, I'm now happy to share some of the best Barcelona experiences and things to do with you. Let's get started!
1

Become A Tapas Expert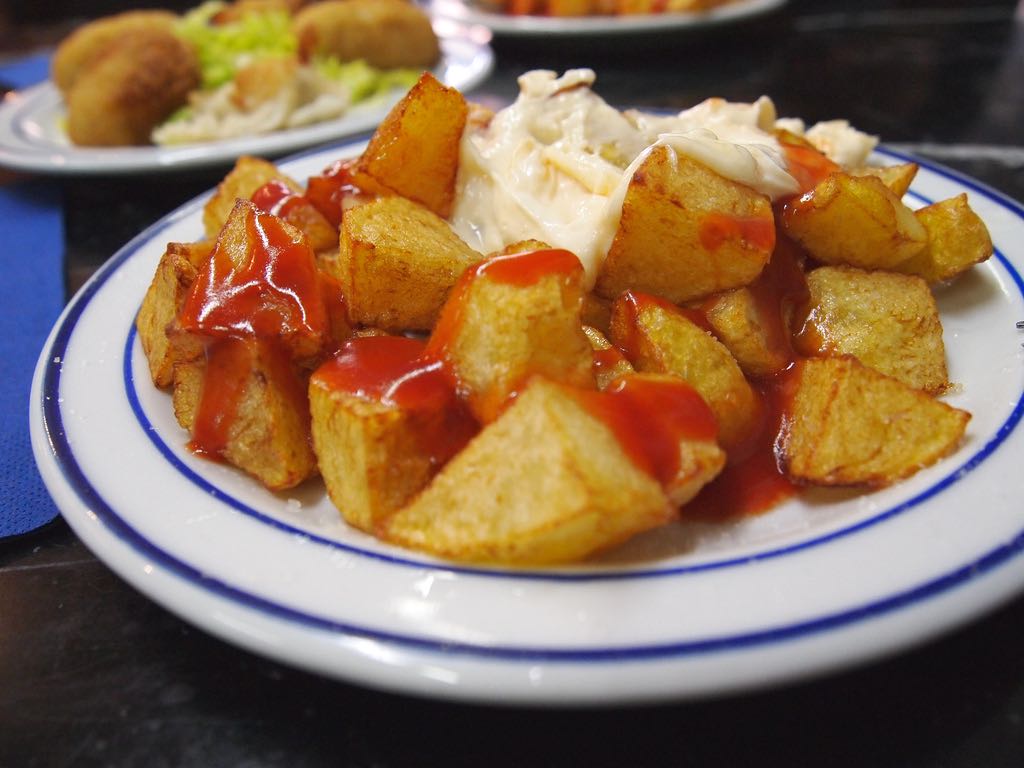 If it's your first time in Spain, you most likely want to try paella or sangria. You would be better trying them in Valencia or Andalucía than in Barcelona respectively, but that's fine.
Barcelona is full of tourist traps where the majority of paellas consist of 99,99% rice while sangrias are made from the worst wines with tons of added sugar. If you are questioning if the place is too touristy, it's probably because it is. Get outta there ASAP.
However a much interesting idea on my opinion is going for tapas. Oh, the small – sometimes not so small – portions of food that can be literally anything!
Although there are decent spots in downtown (e.g. Ciudad Condal), the absolute best way to go for tapas is to do a bit of bar-hopping and try out the local specialties of each place. The Poble Sec and the Barceloneta districts are perfect for this.
Don't leave Barcelona without trying the typical Catalan specialties like pa amb tomàquet (bread rubbed with tomato and olive oil), fuet or the insanely addictive patatas bravas with alioli sauce!
Some of the best places to go for tapas in Barcelona
Ciudad Condal, Eixample
El Vaso de Oro, Barceloneta
El 58, Poblenou
El Xampanyet, Born
Morryssom, Eixample
Quimet i Quimet, Poble Sec
Pretty much anywhere in Carrer Blai, Poble Sec
2

Party On The Street With Locals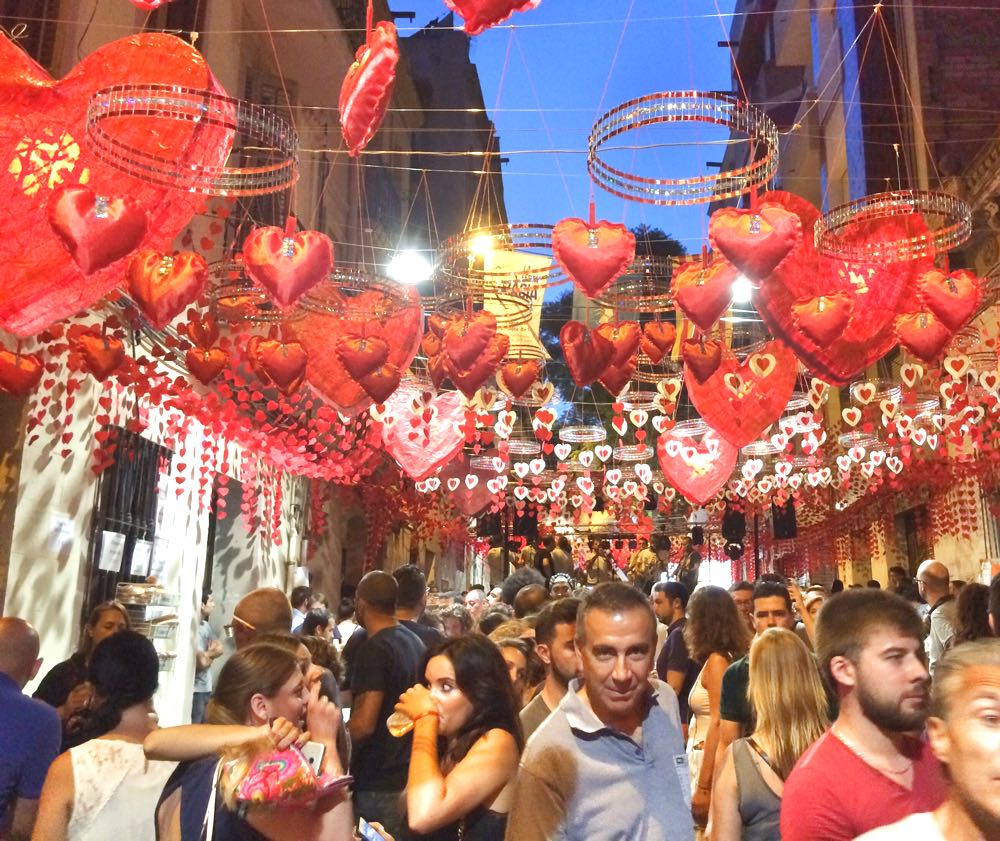 Every year in August the charming district of Gràcia bursts into a DIY colourful festival. The residents of the neighborhood themselves decorate their streets and compete for the top award. This year my favorite was a HUGE pirate ship!
Apart from this, there are competitions, workshops, concerts and an impressive parade during the day filled with castellers (human towers) sardana dance and correfoc (fire runs). Basically the three main displays of Catalan culture in one place!
Other districts in Barcelona have similar yearly street parties, but Festa Major de Gràcia is definitely the largest and most festive one. Definitely not to be missed if you are in town – it's usually around the 15th of August.
3

Explore Barcelona Neighborhoods
Instead of rallying through a list of touristy sights, explore Barcelona without any particular destination. Get lost in the tiny streets.
Even after years of living in Barcelona, wandering around is my favorite thing to do here. El Gótic is the most popular amongst travelers. The historic architecture, the numerous photo opportunities and the massive Cathedral make it a must-go if this is your first time in Barcelona.
But there are other places you can go to escape the crowds. The picturesque El Born with many museums, hip art galleries and quant shops.
Or even El Raval to dive on the trendy and multicultural side of Barcelona. Despite being slowly getting a facelift in recent years, it's still considered the ugly duckling of the city. I enjoy going there because it has shops I don't find anywhere else in Barcelona. Tip: stick to the northern area of the district, considered to be much safer.
4

Go For Vermouth

Meeting up for the vermouth hour is one of the classic traditions in Barcelona. Let's call it a ritual to start off a very lazy weekend day. It's basically meeting up with friends or family on a bar before lunch – in Spanish time this can mean up to around 2pm!

The idea is to gather around, order some glasses of vermut and have some delicious tapas on the process. If you go for vermouth on a Sunday around lunchtime and order some bravas to go with it, you're more catalan than many locals already.

Vermut bars can be found all but for an authentic experience head to the more traditional districts of Poble Sec and Gràcia. Carrer Blai has some great ones.

Pro tip: Always ask for the vermut de la casa (homemade).
Where to stay in Barcelona

Hotel Lleó
Excellent location, clean rooms, helpful staff and a swimming pool in the terrace. What can go wrong?
Book now >>
5

Head To The Beach (Just Not Any Beach)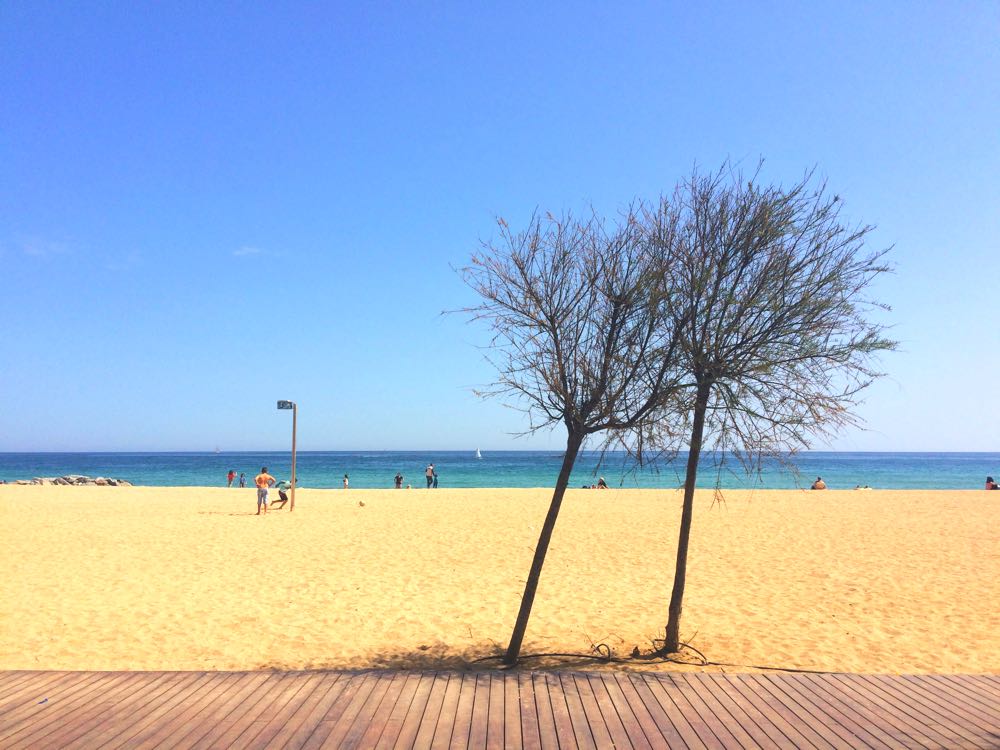 Barcelona is one of the best city-beach break destinations in the world. Most people insist on flocking to the mega tourist hotspot of Barceloneta beach, the closest to the city. You'll be lucky to find a space where you can stretch out your arms.
Bogatell and Levant beaches are much nicer options. They also have very good infrastructure – ping pong tables, volleyball nets and chiringuitos (beach restaurants).
Yet, I personally quit going to the beaches right next to the city center since a few months ago I found myself swimming next to a condom and a sanitary pad.
The best option is to go on a trip to the beaches further north along of Barcelona, like Montgat, Ocata or Badalona. The R1 train is efficient, quick and the water and the sand will be significantly cleaner.
If you're feeling a bit more adventurous, why not go all the way to Costa Brava? It's definitely worth it if you're a beach fanatic like me!
6

Go On Board A Catamaran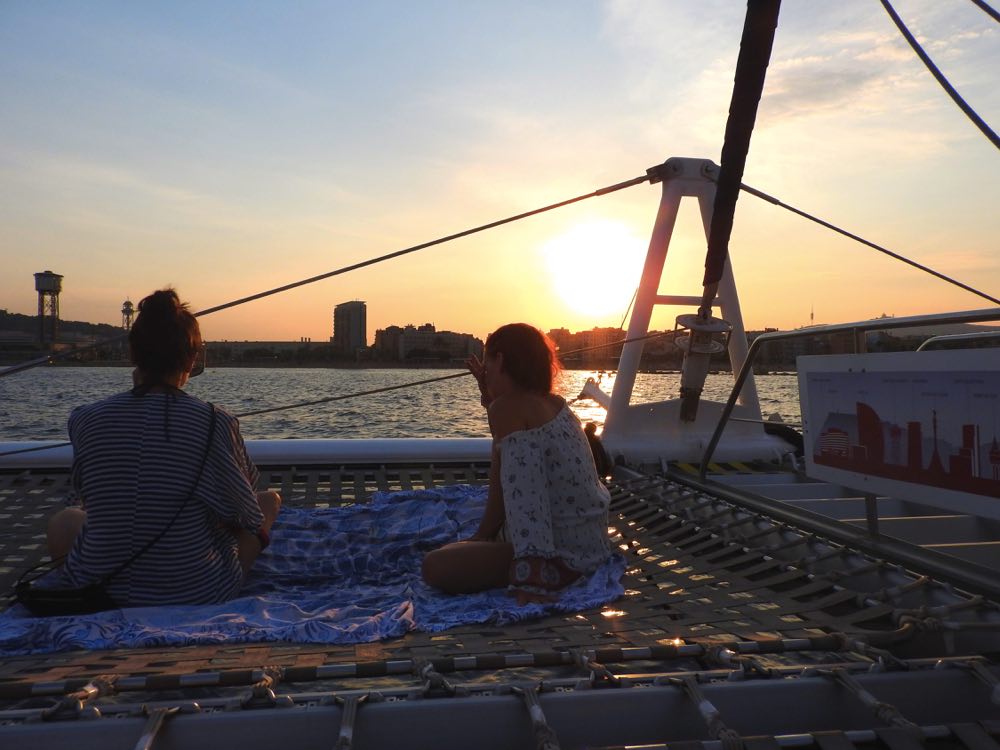 In case you haven't noticed, that big blue thing next to the city is the Mediterranean sea!
While all the tourists enjoy Barcelona in land, why not a getaway to the sea?
To be fair, this can be a VERY touristy thing to do. Specially if you hop into one of the many booze cruises departing daily for crazy sunset parties.
But it's not all about partying hard with drunken tourists. Fortunately there are also utterly relaxing boat trips. Like a catamaran trip. See the sun set behind the mountains with a glass of cava in your hand. A comfy net to lie on. Live jazz music on the background. What's there not to like?
This is exactly what've done for my 30th birthday: an amazing boat trip with Catamaran Orsom. It was a memorable experience. Waking up and facing the 30s was tough, but after the trip, I definitely felt better!
7

Enjoy The Best View Of Barcelona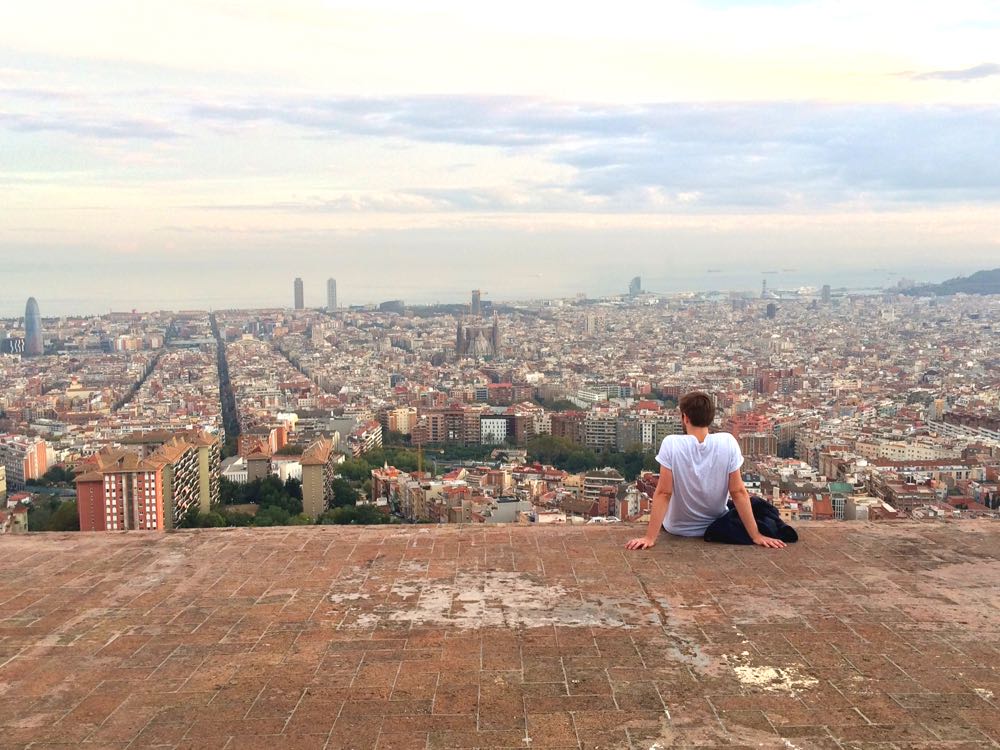 When speaking of viewpoints, the most popular in Barcelona is the Tibidabo mountain, on top of Collserola . There's a huge cathedral and an amusement park up there – love the combination! – that can keep you busy for a couple of hours. Lots of photo opportunities.
For a more chilled alternative, head to El Carmel bunkers, also called Turo de La Rovira. These abandoned and remote anti-aircraft defenses are one of the most scenic eyefuls of the city.
The ideal time to go would be before the sun even begins to rise with virtually no one there, but let's face it, that's not likely to happen is it? Time your visit for the sunset instead when the heat dies down. Bring a bottle of cava and create a memorable moment.
How to get to Tibidabo mountain
If you don't have a car, there are basically two ways to get to Tibidabo.
The first one, more scenic but way more time-consuming is to take a combination of train + tram + funicular. Take the L7 (brown line) train to Avenida Tibidabo. From there, you'll need to take the classy Tramvia Blau stop which only take you to half way up the mountain. Finish your journey by taking the Funicular mountain train.
A much quicker and cheaper option is to take the Tibibus. This special bus (T2A) service runs daily from Plaça Catalunya to Tibidabo amusement park. The bus stop is right next to Desigual and the bus runs every 20 minutes.
How to get to Bunkers del Carmel
The El Carmel area is relatively remote but getting there without a car shouldn't be as complicated as it may seem.
The buses 24, 92, 114, 119 and V17 will leave you quite close to the viewpoint. Or just take the metro. Line 4 (Guinardo i Hospital de Sant Pau) or Line 5 (El Coll / La Teixonera) are feasible options, but be aware there is still a significant walk uphill involved.
The best rooms in Barcelona fly quickly, book yours today!
What experience #8 would you add to the list of the best things to do in Barcelona?