Tired of being a typical tourist? I've lived 5 years in Barcelona and curated this list of unique things to do in Barcelona. Local tips to the most authentic and local experiences. 
Easy to see why Barcelona attracts so many visitors every year. The combo of Mediterranean beaches, unique architecture, delicious food, and a lively bar & hipster scene.
But what if it's not your first time?
Or… what if you want unique experiences and alternative things to do in Barcelona?
I've lived 5 years in Barcelona, and guided during dozens of friends and family visits. So with time, I started to realize what's really unique and interesting to do there. The below list all my favorite experiences and things to do. Enjoy!
Unique things to do in Barcelona
My 14 local things to do in Barcelona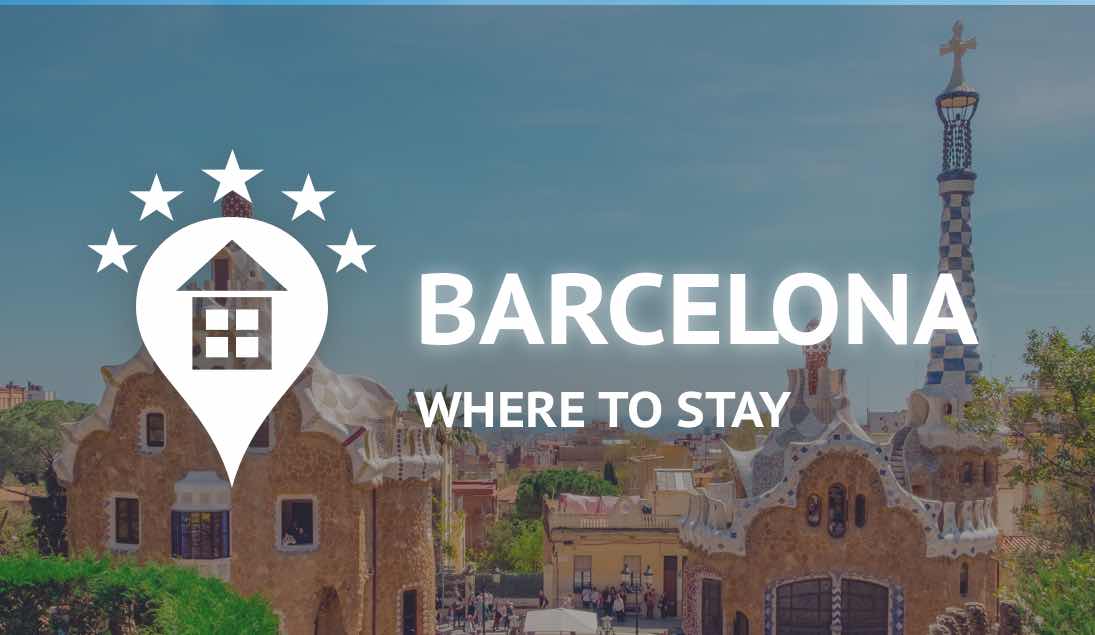 Where to stay in Barcelona
Start your hotel search with this list of the highest-rated places to stay in the best areas of Barcelona.
1

Order the local tapas

95% of first-time tourists in Barcelona think local food is paella or sangria. While it may seem that way since the city is full of tourist traps where the majority of paellas consist of too much rice and little of everything else, while sangrias are made from the worst wines and tons of added sugar.
Trust me when I say the food in Barcelona is better than this. You just need to expand your horizons. For starters,, and even though tapas have been imported from elsewhere in Spain, Barcelona is a good city to order a side of pimientos padrón, patatas bravas or huevos cabreados.
There are a few decent spots in downtown (e.g. Ciutat Comtal or Morryssom) serving tapas, but the best is to do a bit of bar-hopping and look for local bodegas. The Poble Sec and the Barceloneta districts are perfect for this. Bodega d'en Rafael (map) is a solid choice.
Remember: if the place has stouts outside or the menu has pictures, ABORT the mission. Also, if you start questioning if the place is too touristy, it's probably because it is.
🥘 Catalan dishes to order in Barcelona
Apart from variations on paella like arròs a la cassola (without saffron) and fideuà (with vermicelli noodles) as well as crema catalana for dessert, here are some typically Catalan specialties to try:
Botifarra – local meat-based sausage
Esqueixada – salad made with onions, peppers, tomatoes, vinegar, and shredded codfish
Calçots – a delicious variety of spring onion dipped in romesco sauce
Carxofa – for some reason artichokes are BIG in Catalonia and I've learned to enjoy them
Fuet – thin and dry pork sausage
Pa amb tomàquet – bread slices rubbed with tomato and olive oil
2

The Gracia Festival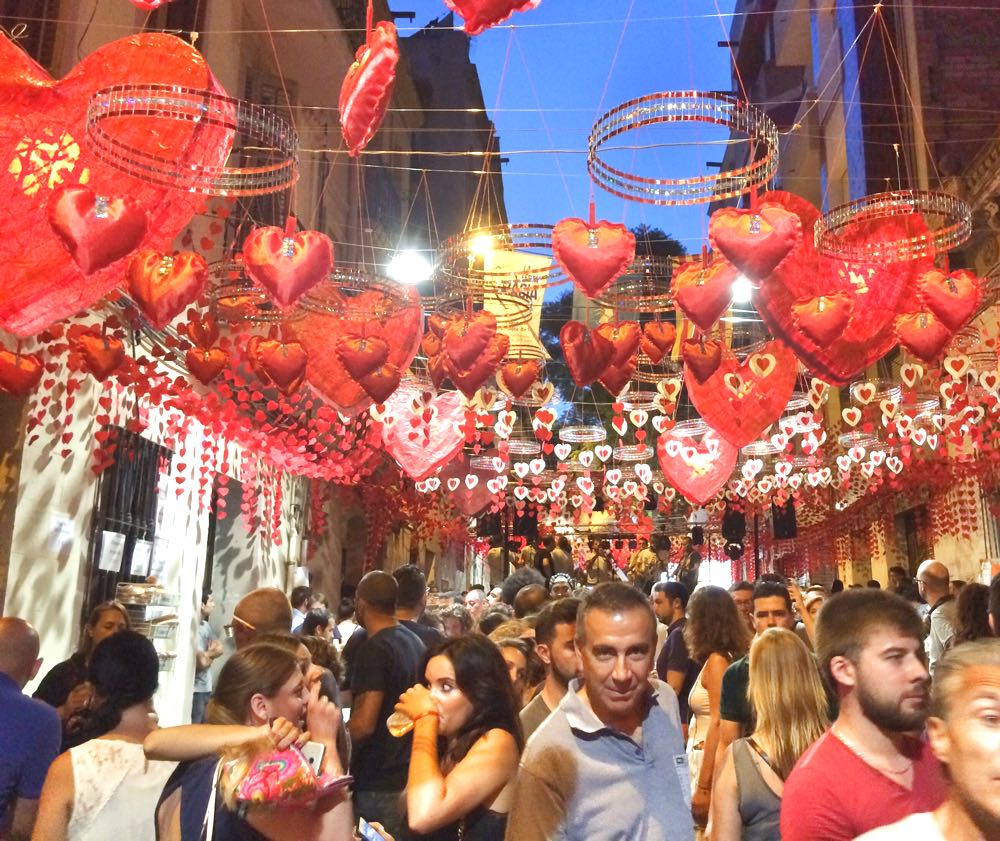 Every year around the 15th of August the charming district of Grácia bursts into a DIY colorful festival. The residents of the neighborhood themselves decorate their streets and compete for the top award. This year my favorite was a HUGE pirate ship!
Apart from this, there are competitions, workshops, concerts and an impressive parade during the day filled with castellers (human towers) sardana dance and correfoc (fire runs). Basically the three main displays of Catalan culture in one place!
Other districts in Barcelona have similar yearly street parties, but Festa Major de Gràcia is definitely the largest and most festive one.
Find your place to stay in Barcelona
3

Explore the Barcelona neighborhoods
Instead of rallying through a list of touristy sights, explore Barcelona without any particular destination. Get lost in the tiny streets and explore what each local neighborhood has to offer – it's fun to see how they've got so many different vibes and experiences.
Here's a small overview. I've left out Eixample and Barceloneta as these are the ones more crowded with tourists.
ℹ Local Neighborhoods In Barcelona
El Born – a handful of interesting museums, hip art galleries, and hipster bars are the vibe of El Born. And Santa Maria Del Mar cathedral is not to be missed!
El Gòtic – albeit the most touristy, there are still many side streets which hide quaint shops and restaurants.
Grácia – I love it so much that I created a separate Grácia guide. Local, quaint, chilled but also hipster and alternative.
Poble Sec – enclosed between Raval and Montjuic, this is where locals go for tapas, pintxos, or for a drink on weekend nights.
Raval – the multicultural district of Barcelona, with international shops, restaurants and stalls. Still considered the ugly duckling of Barcelona, it also has some hidden gems like the bar El Jardí.
Poblenou – definitely the most up-and-coming district. Old factory buildings and warehouses are slowly being converted into clubs, bars, and coworking spaces, giving it a brand new face. Plus, it's close to the beach!
4

Drink vermut

Meeting up for the vermut (vermouth) hour is one of the classic traditions in Barcelona and a ritual to start off a lazy weekend day. It's basically meeting up with friends or family on a bar before lunch – in Spanish time this can mean up to around 2pm!

The idea is to gather around, order some glasses of vermut and have some delicious tapas on the process. If you order a vermut de la casa (homemade) on a Sunday around midday and order some bravas to go with it, you're almost half-Catalan.

Bars serving Vermut be found everywhere and you can choose between the classic (red) and blanc (white).
5

Hit the beaches locals go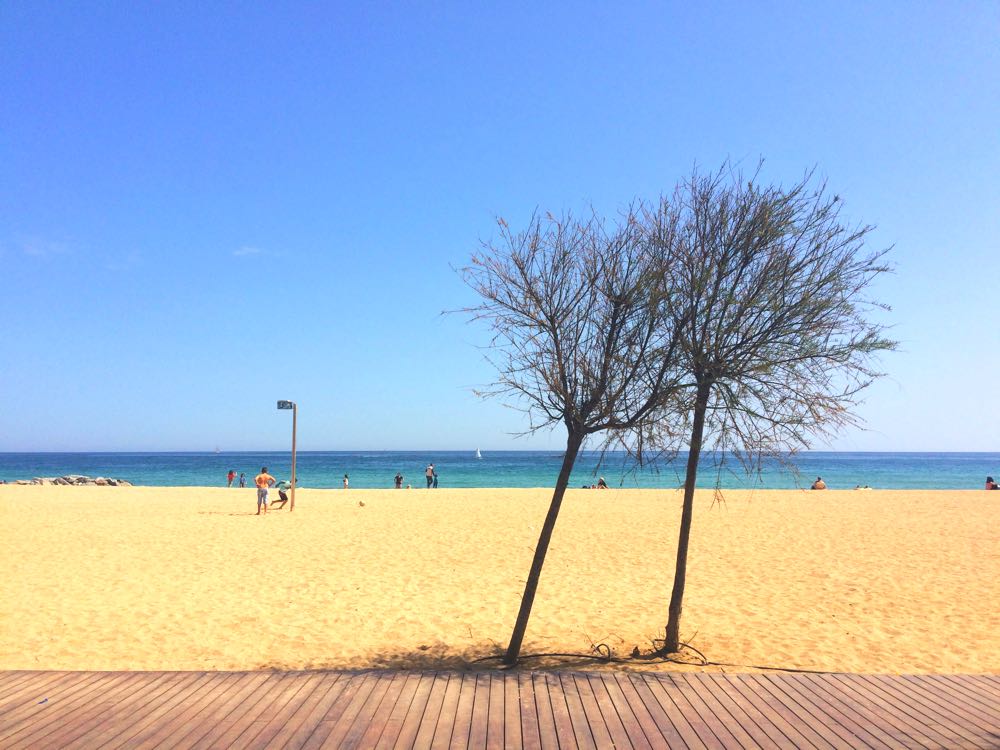 Barcelona is one of the best city-beach break destinations in the world. With such amazing long stretches of golden sand nearby, it hurts my feelings that people flock to the crowded and dirty Barceloneta Beach. I mean, during summer you'll be lucky to find a space without anyone at an arm's distance.
The neighbors Bogatell and Levant beaches are already a big improvement, but I personally quit going to any beaches in the city center since I found myself swimming next to a condom and a sanitary pad (true story!).
If you are serious about beach and want some real quality beach bum time, a day trip to the beaches further north along of Barcelona, like Badalona, Ocata or even Costa Brava is a great option. Less crowds, no stag parties, clean waters, all at a distance of a quick train ride (R1 Line). You can also hop on a bike and ride along the coast.
6

All aboard a catamaran boat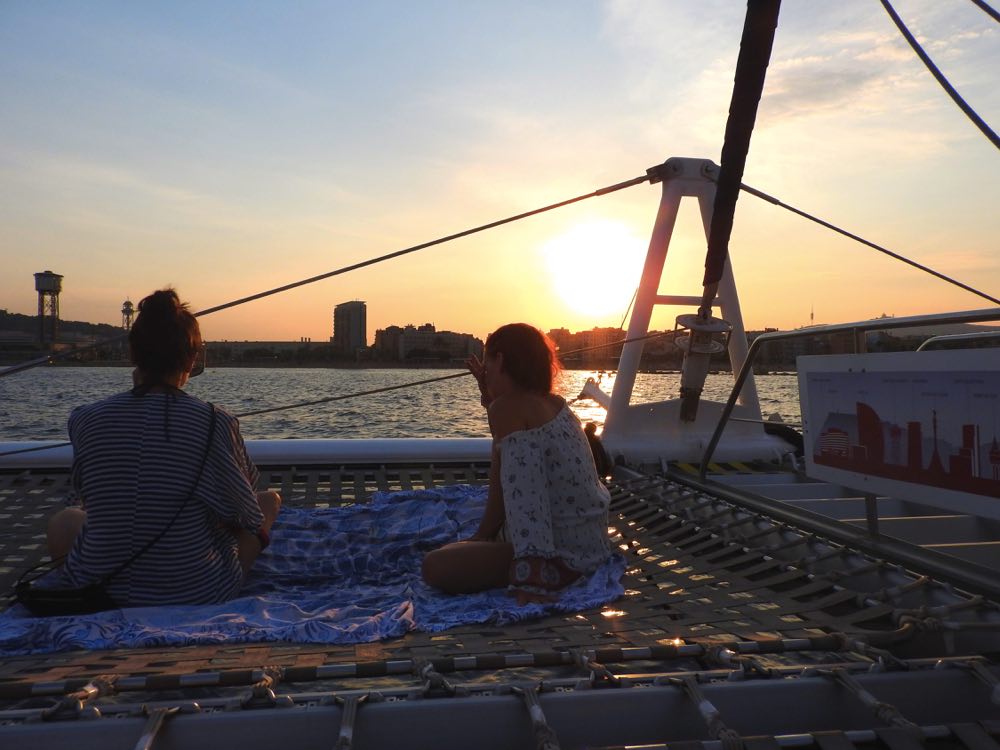 In case you haven't noticed, that big blue thing next to the city is the Mediterranean sea! While all the tourists enjoy Barcelona inland, why not a getaway to the sea?
To be fair, this can be a VERY touristy thing to do. Especially if you hop into one of the many booze cruises departing daily for crazy sunset parties.
Fortunately, there are also utterly relaxing boat trips, like a catamaran trip. See the sun set behind the mountains with a glass of cava in your hand. A comfy net to lie on. Live jazz music on the background. What's there not to like?
This is exactly what've done for my 30th birthday. Waking up and facing the 30s was tough, but after the trip, I definitely felt better!
7

Chocolate & churros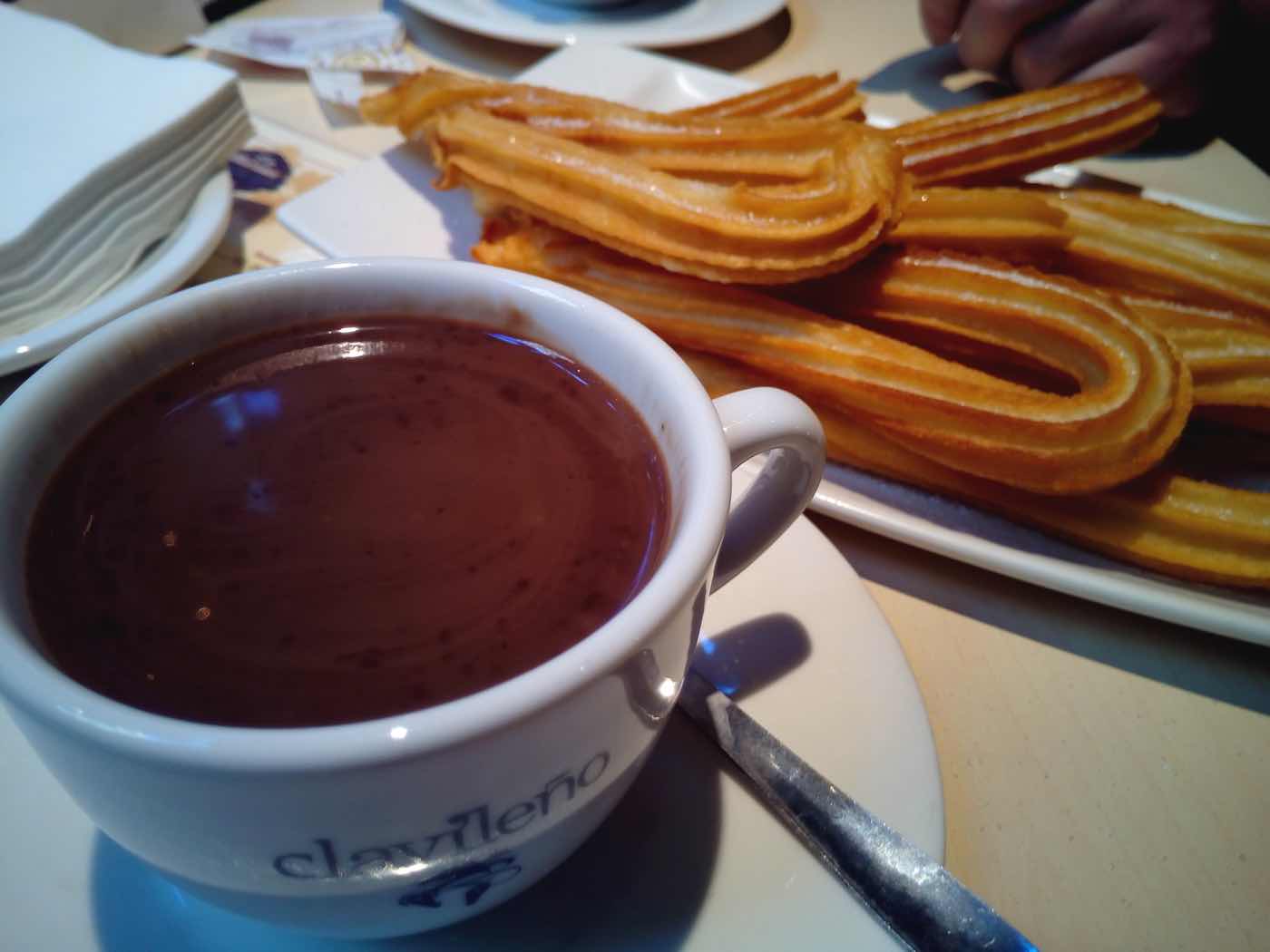 Whether you're looking for a dessert or an afternoon snack, churros con chocolate won't disappoint. Especially in the winter time, expect to find local families queueing up in the best places to warm up with a cup of thick dark chocolate.
While this unusual combination can be found elsewhere in Spain, it's not to be missed when you're in town. My favorite is the traditional Granja Dulcinea, in Carrer de Petritxol.
🎶 The other "churros con chocolate"
Funny enough, churros con chocolate is also the name of a LGBTI-friendly party! It happens in both Madrid and Barcelona and attracts crowds of locals willing to spend a different and fun Sunday evening. The theme varies every event, and you can expect music is of all flavours, from the traditional Spanish hits to reggaeton and the latest international pop.
8

Enjoy the best Barcelona viewpoints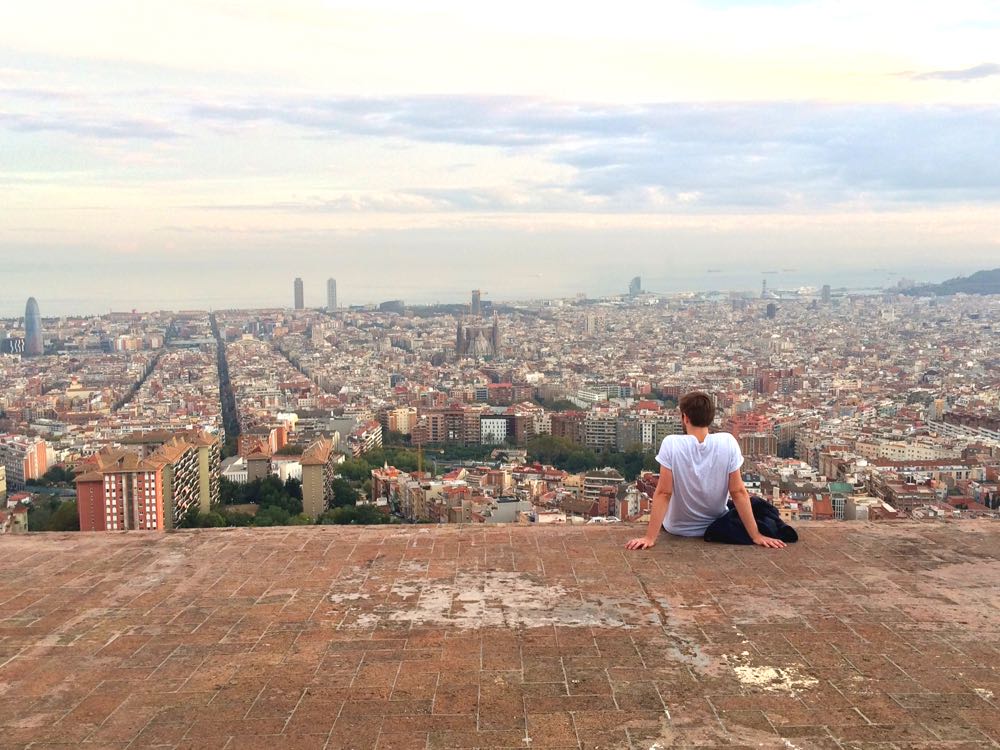 When speaking of viewpoints, the most popular in Barcelona is the Tibidabo mountain, on top of Collserola . There's a huge cathedral and an amusement park up there – love the combination! – that can keep you busy for a couple of hours. Lots of photo opportunities.
For a more chilled alternative, head to El Carmel bunkers, also called Turo de La Rovira. These abandoned and remote anti-aircraft defenses are one of the most scenic eyefuls of the city.
The ideal time to go would be before the sun even begins to rise with virtually no one there, but let's face it, that's not likely to happen is it? Time your visit for the sunset instead when the heat dies down. Bring a bottle of cava and create a memorable moment.
How to get to Tibidabo mountain
If you don't have a car, the best way to get to Tibidabo is to take the Tibibus. This special bus (T2A) service runs from Plaça Catalunya, with the stop right next to Desigual . The journey takes 20 minutes and the schedule varies throughout the year (daily during summer months).
How to get to Bunkers del Carmel
The El Carmel area is relatively remote but getting there without a car shouldn't be as complicated as it may seem.
The buses 24, 92, 114, 119 and V17 will leave you quite close to the viewpoint. Or just take the metro. Line 4 (Guinardo – Hospital de Sant Pau) or Line 5 (El Coll / La Teixonera) are feasible options, but be aware there is still a significant walk uphill involved.
9

Escape to nature in Collserola

Barcelona is a massive urban grid and can be overwhelming when you're staying for a few days without contact with nature. Do it like the locals and explore the nearby Collserola Nature Park, just in the outskirts of Barcelona.

A paradise for hikers, but for bikers and dog-walkers too, this mountain range spawns all the way from the urban limits of Barcelona and has its highest point in Tibidabo (512m).

If you're a fan of hiking trails, head to Parc del Laberint d'Horta and start walking up. There's a trail connecting it to the city of Sant Cugat. Expect amazing views, some wildlife (wild pigs can be found roaming!) and make sure you have a lunch break at Can Borrell, one of my favorite Catalan restaurants.
10

Attend the local festivities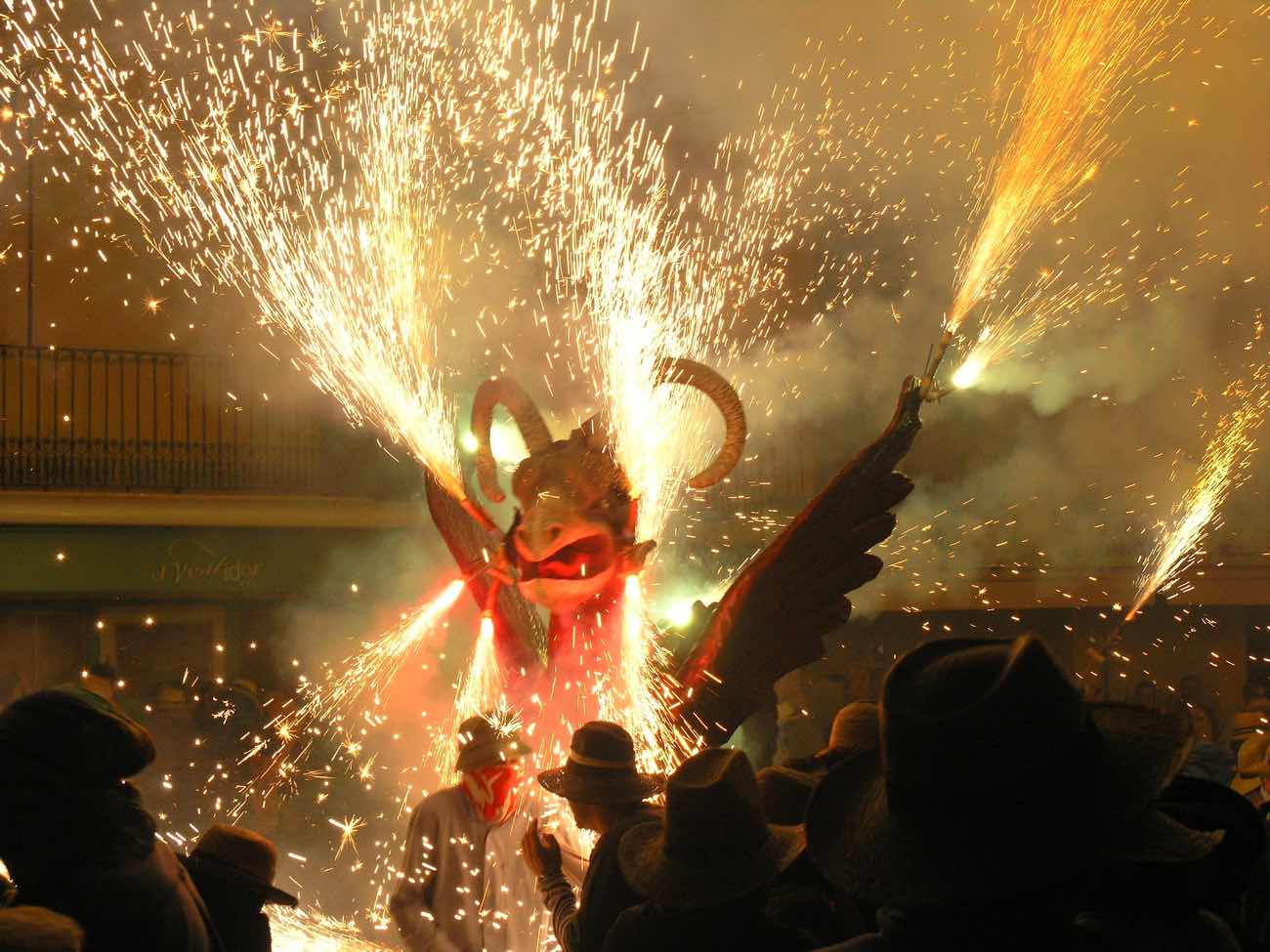 The weather is great in Barcelona all-year round and people truly live the city outdoors. No wonder the events and festivities where you can have fun throughout the year are more than many.
There's a bit of everything in Barcelona, from modern music festivals to local neighborhood parties and city-wide festivals. In most of them you can witness the holy trinity of Catalan culture: castellers (human towers), sardanas (typical dances) and correfoc (fire runs).
🎉 Local festivities in Barcelona
Festa Major de Gràcia – every year in August the residents of the Gràcia district compete to see who can better decorate their street. In between workshops, concerts, locals party every night for a whole week and everything culminates in a massive street parade.
La Mercè – biggest festival of the year, in honor of the patron saint of Barcelona. Very unusual art displays (I seen dancing robots and laser shows), firework displays, concerts, and other outdoor events in several different spots scattered in the city. Every year they invite a foreign city to showcase custom cultural shows.
Sant Jordi – people exchange books and roses in what is one of the most lovely days of the year to be in Barcelona. Book fairs pop up around the city. Happens in April.
Sónar Festival – arts, design, and electronic music festival happening in June.
11

Try calçots

Catalonia has its own food customs and traditions and calçots are the more interesting of them all.
During winter time (usually January-April) friends and families gather on the countryside for calçotadas (large barbecues) to enjoy calçots, a type of green onion looking like an oversized scallion with an extra-long white stalk.
After being grilled on charcoal, you peel them with your own hands and dip them in finger-licking romesco sauce. It can get messy real quick, but there are adult bibs to contain the damage. Fun, local, and delicious.
12

Rent a bike and ride along the beach

One of my absolute favorite things to do in Barcelona is to rent a bike and ride north along the coast. You'll pass by very different scenarios, from the crowded Poblenou, to the industrial area of Forum (stop for a photo on the giant solar panels!) and then into Badalona before arriving Montgat, Ocata or Premià de Mar beach areas.

It can be a long ride but it's a chance to see local areas of the city and enjoy high-quality Mediterranean beaches as opposed to the crappy ones in the center. Don't forget to reward yourself with a tapas lunch at a chiringuito (beach bar).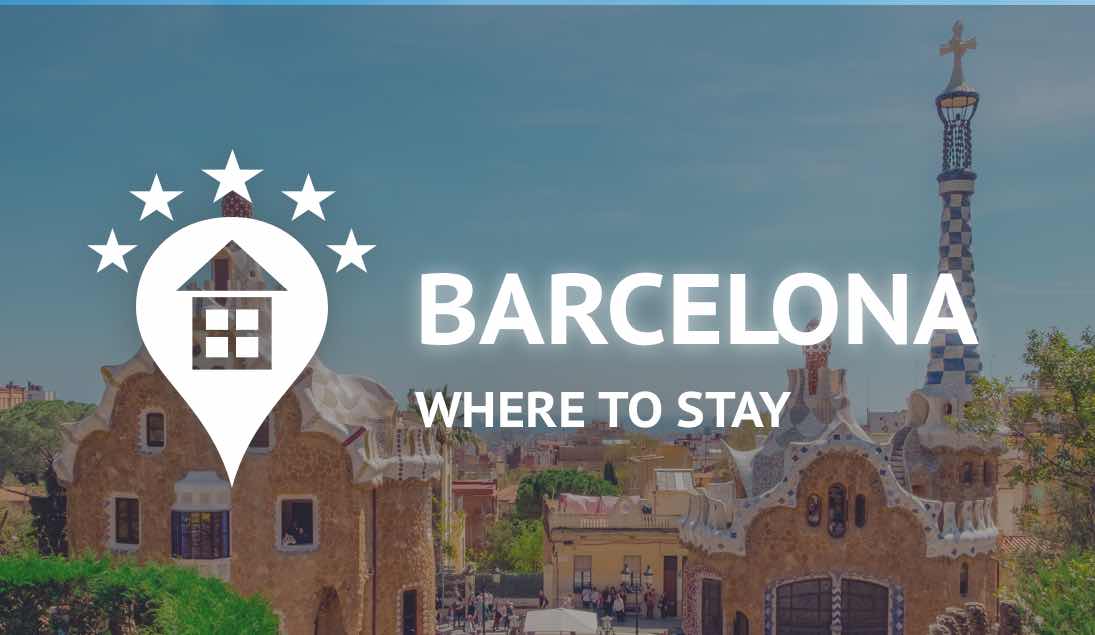 13

Forget La Boquería and explore other Barcelona markets

Don't get me wrong, I actually like La Boquería. It's lively, fun and actually, I did some groceries there myself.
But there's no other way to say it: it's a crowded mess and it's full of tourist traps. Being right next to Las Ramblas attracts the overwhelming majority of tourists in look for novelty food items; the best seafood, fruit, veggies, and nuts are where locals go.
🛒 Local markets in Barcelona
Mercat de la Libertat – one solid option to find local produce in Grácia.
Mercat del Ninot – in "left" Eixample. It doubles as a great place to go for seafood tapas.
Mercat Santa Caterina – an architectural statement in Born with its ondulating colorful roof.
Mercat Sagrada Familia – just a few steps away from the cathedral, this small market has great fresh produce and glorious seafood.
14

Go on a side trip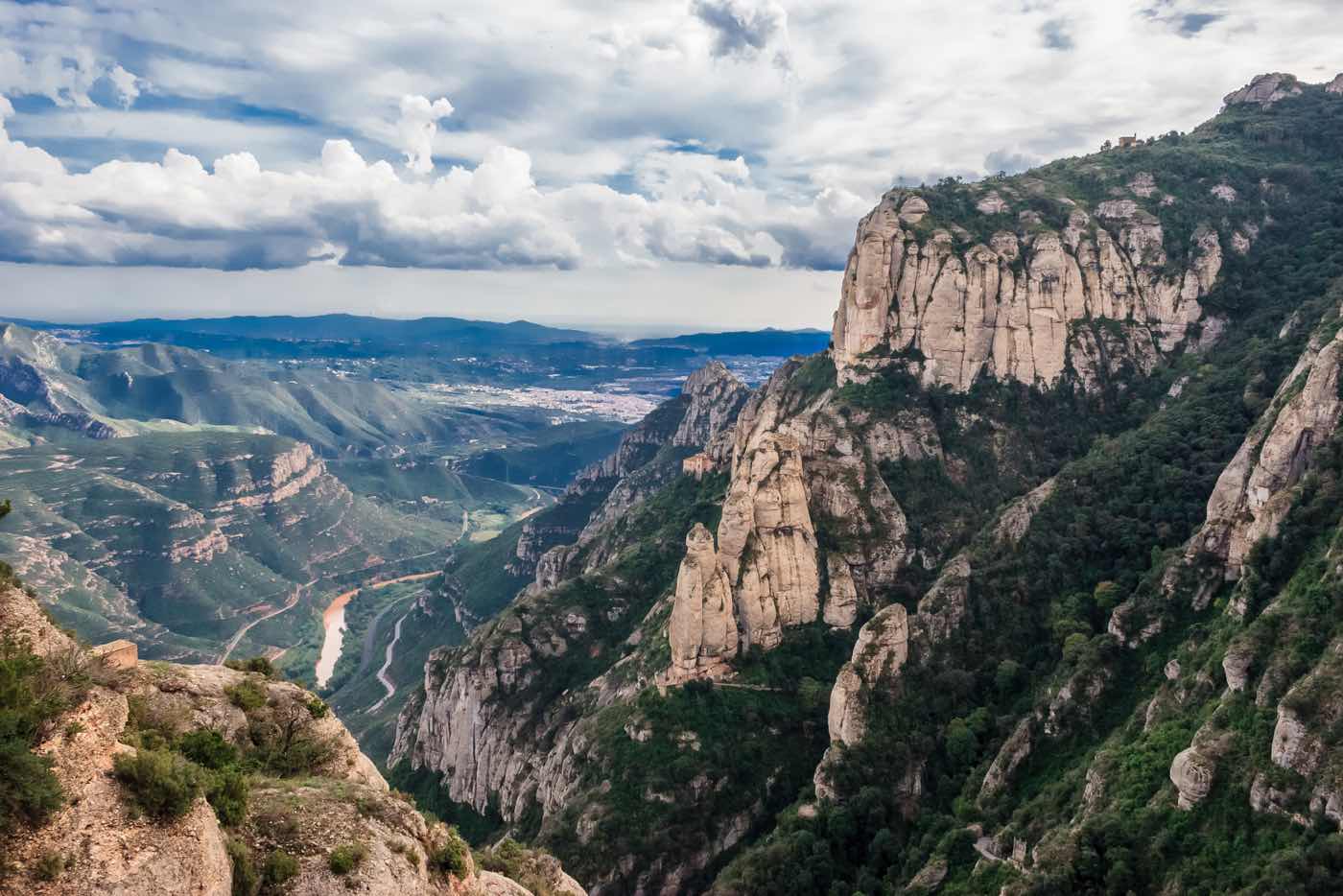 Finally, if there's a thing I love about Barcelona is the myriad of different day trips you can take.
Want a beach getaway? You have the whole Costa Dorada and Costa Brava to explore.
Craving some mountain time? No worries, choose between Collserola, Montserrat or Montseny.
You're more of the cultural type? Figueres has a gorgeous Salvador Dalí museum.
Roman ruins? Tarragona has it all over the city.
Medieval villages? Besalù is waiting for you.
And I could be here all day. The easier is to read more about dozens of Barcelona day trips here.

Booking a trip to Barcelona
Best areas to stay in Barcelona
First of all, I suggest AVOID staying at Raval (potentially unsafe at night) and Poble Sec (too many loud bars).
Now, the biggest tourist attractions are in Eixample. For the best options in terms of logistics and if you like to stay in the center of the action, Hotel Lleó is a good option.
Hotel Lleó
Excellent location, clean rooms, helpful staff and a swimming pool in the terrace. What can go wrong?
Poblenou (next to the beach, but far from downtown) or Born (cool and hip district, potentially loud at night) can also be good options.
Best local area to stay in Barcelona
On the other hand, if you seek a more local vibe, I definitely recommend staying in Grácia. Healthy local food, cool indie shops, and a quiet vibe away from tourist crowds and loud bars await you. I recommend the below place.
ApartHotel Silver
Easy walking distance to the streets and plazas in Grácia, but also to metro that take you to other areas. It even has a private garden!
Hotels & apartments in Barcelona
You can start your search with my shortlist of top-rated places in Barcelona with WiFi.
Getting around Barcelona
Walking is by far my favorite way of knowing a city and Barcelona is no exception. The districts of Eixample, Barceloneta, Raval, Gótic are all oretty flat which makes things easier.
Public transportation is top-notch, so unless you plan on making a lot of day trips, renting a car in Barcelona won't be needed at all. For a medium-sized city, the amount and frequency of metros, trains, trams and buses is remarkable.
There are daily passes for tourists, but I strongly suggest getting a T-10 ticket. This ticket with 10 journeys is not only cheap (a little over 10 EUR, 2019 prices) and gives you access to buses, metro as well as some trains too. The best part? This is a multi-person ticket meaning you can share the pool of journeys with others.
What other unique experiences you recommend in Barcelona?
Share your suggestions below in the comments! 👇