These are some of the best day trips from Barcelona! Because this city is not only about tapas, Gaudí and beaches. There's much more to explore!
I get it. Barcelona is stuck on your mind for the delicious tapas, the inspiring Gaudí's legacy and Las Ramblas (scandalously overrated IMHO). There are a lot of things to do and to see, both touristy and non-touristy.
But what if I tell you some of the best things you can experience and do are actually outside Barcelona?
Barcelona makes for a great base to explore its surroundings, with efficient public transportation and an endless offer of tours and tourism agencies. You just have to choose where you want to go and hey, this is where I can help.
In this article, you will find 15 suggestions of beaches PLUS 15 towns, villages and natural park destinations. This means a total of 30 (!) suggestions of day trips from Barcelona. All together, a potential full month of travel!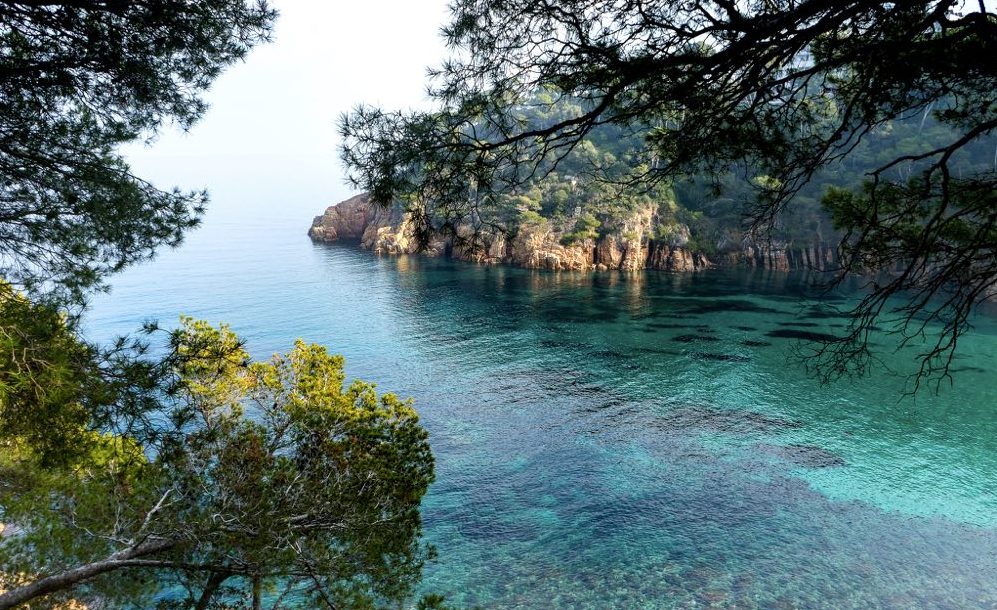 The Best Barcelona Day Trips On A Map
Here are depicted 30 of the best places for getaways outside Barcelona:
The little blue umbrellas are some of the best beaches near Barcelona.
The green stars are towns or villages with some extra reason of interest, whether it's art, history or other activities. Note they can be beach destinations too.
Let's go in more detail for some of the green destinations below!
Pals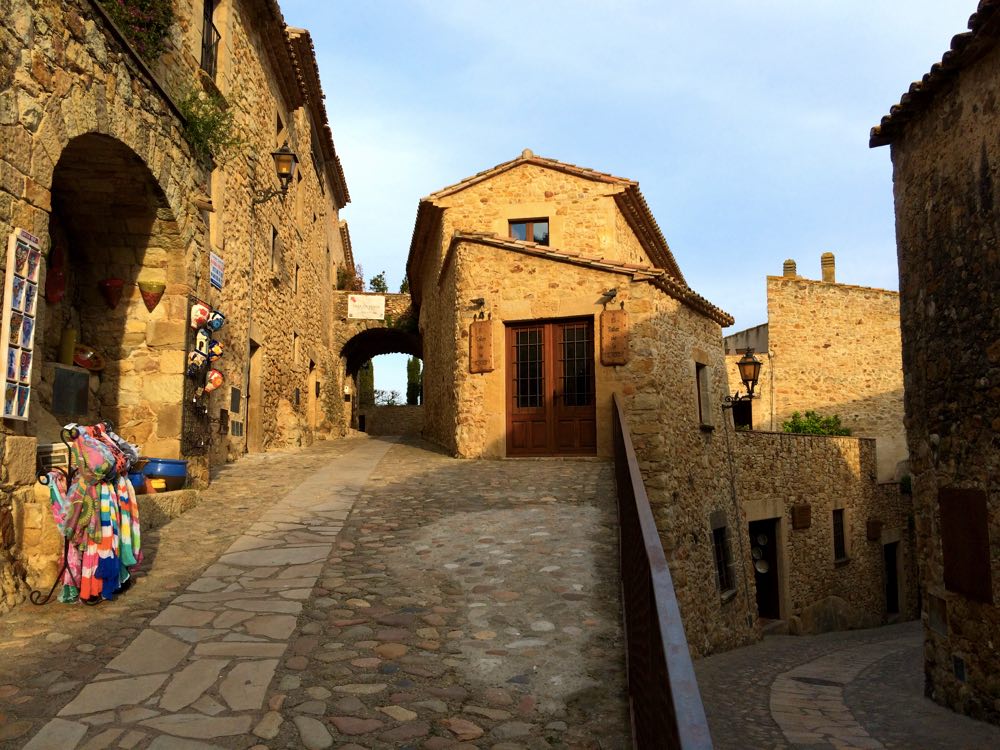 This tiny medieval village inland of the Costa Brava coast was one of my biggest travel surprises in Catalonia. Strolling the streets of Pals is literally a journey into the past and a great place to unwind.
I was impressed with the amount of stoned balconies, quaint arches and intricate façades all within a maze of cobbled streets. There are many art & craft shops, traditional restaurants and local delicacies available. The whole thing just feels really picturesque.
Plus, it stands on top of a hill, so there are great views over the surrounding tranquil Catalonia countryside. Tip: look out for the sunflower fields nearby!
Sitges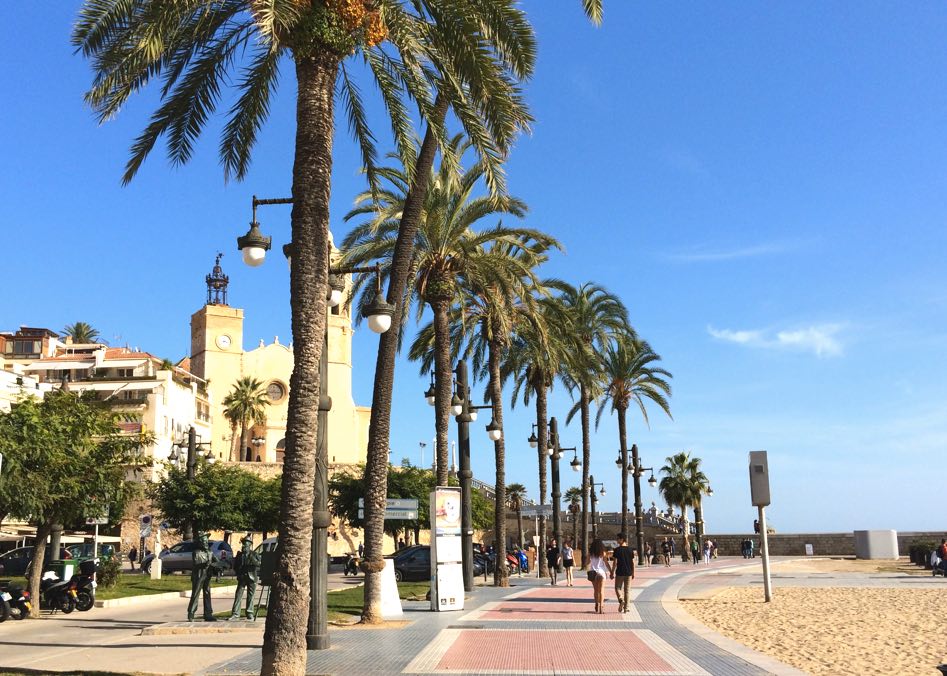 The bohemian and tolerant town of Sitges is a popular getaway for locals and travelers in Barcelona. It's packed with cafés, bars and restaurants in the winding alleys as well as in the beautiful promenade by the Mediterranean.
Although the nice beach in Sitges can get crowded too fast, the many smaller ones nearby – calas – are more off the beaten track.
I think Sitges falls into the category of one of those nice coastal towns, perfect to relax and recharge energies. There are MANY like these in Catalonia and I'd dare to say even more beautiful. However this one is the best in terms of infrastructure including cultural offer, shops, restaurants and hotels.
Gotta be honest: it's far from being my favorite place outside Barcelona – somehow it does not feel as authentic. But Sitges sure makes for a relaxing day out of the city. Plus, it's just an easy 35 minute train ride away on the R2 train from Sants or Passeig de Grácia stations.
⭐ Got a place to stay in Barcelona already? ⭐
Hotel LLeó
Excellent location, clean rooms, helpful staff and a swimming pool in the terrace. What can go wrong?
Book now
Girona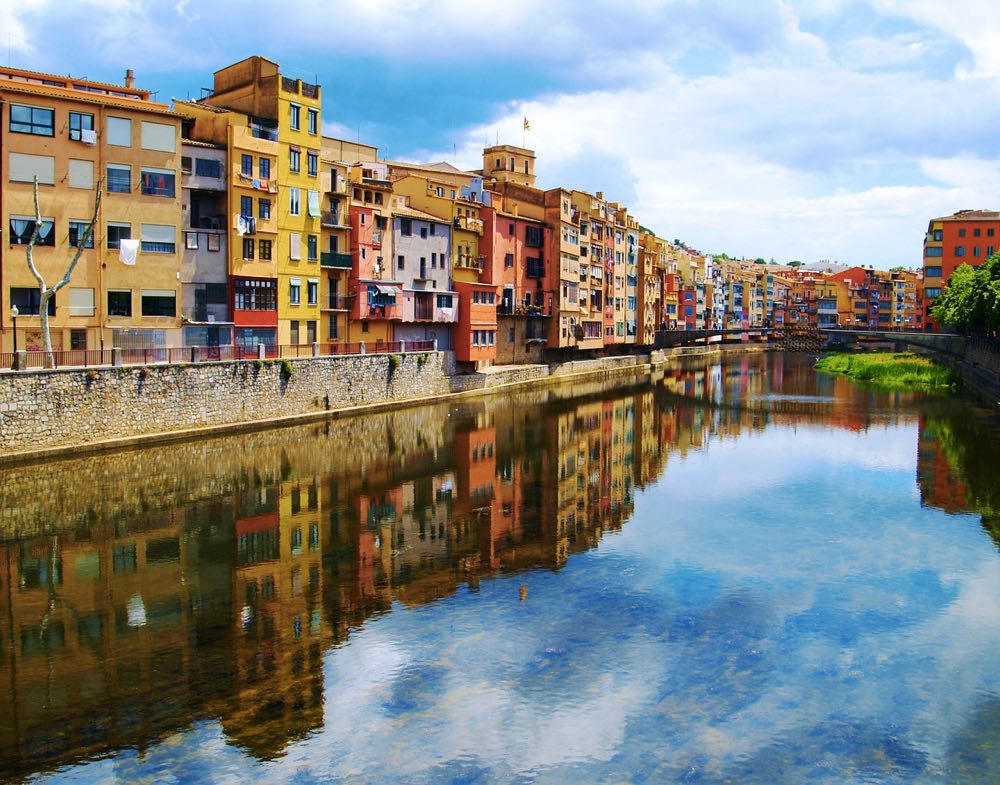 Enclosed between the Pyrenees and the Costa Brava coast, Girona is on the crossroad of natural wonders.
The Jewish quarter in Girona is one of the oldest and best preserved in Europe. Walking around these streets allows you to discover small passageways, garden areas and viewpoints overlooking the city up in the ancient walls. Every turn is a new photo opportunity. It will be one of those places where the shutter of your camera does not stop.
Bonus points for Game Of Thrones fans. You will be pleased to know many scenes were filmed in Girona. An added reason to unleash your geekiness!
Delta De L'Ebre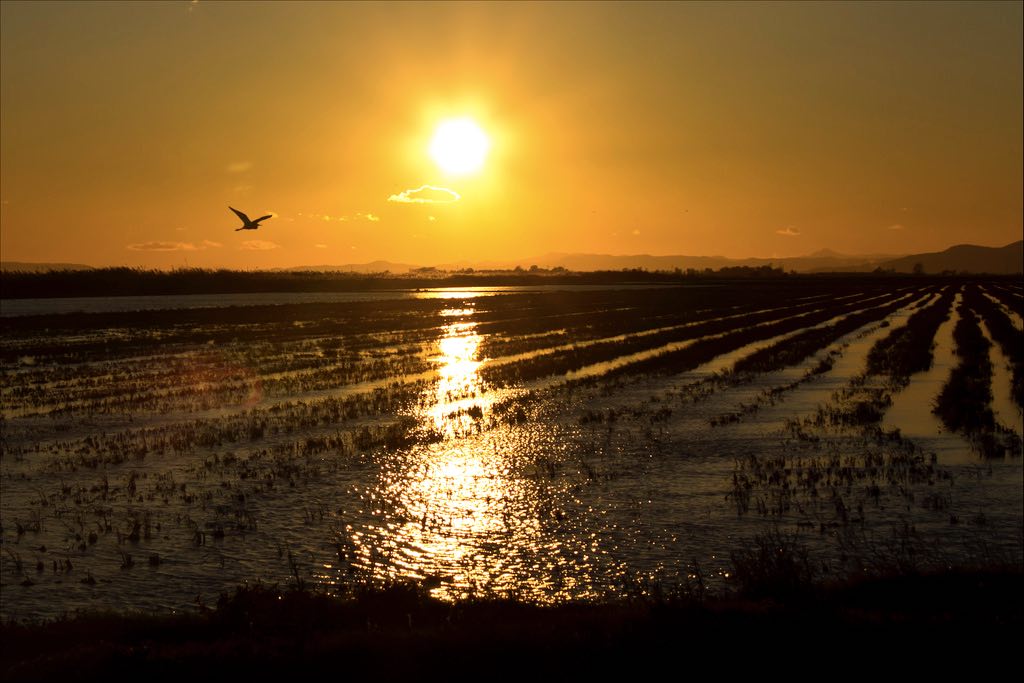 This is suited for nature lovers, but I'm sure everyone will enjoy a visit to this huge natural park. With a rich variety of environments – river, wetlands, lagoons, islands, rice fields and beaches – the Ebro Delta s also home to numerous animals and plants.
Just to give you an idea, more than 300 of the total 500 species of birds in Europe can be seen here! This might sound as over-excitement, but how many times do you have the chance to see pink flamingos in the wild, hun?
One of the most espetacular sunsets I've seen on my life was right here in the Ebro Delta, in Platja del Trabucador. Not only the color palette was stunning, but the fact I was surrounded by rice fields, a huge sandy beach and groups of birds flying around made it special.
One final attraction is the nearby town of Tortosa, standing out the remains of Muslim, Jewish and Christian influences. Together, Tortosa and the Ebro Delta are a relaxing getaway from Barcelona, able to combine history, culture and wild nature in one day. How cool is that?
Don't wait more, find your room in Barcelona today!
Tossa De Mar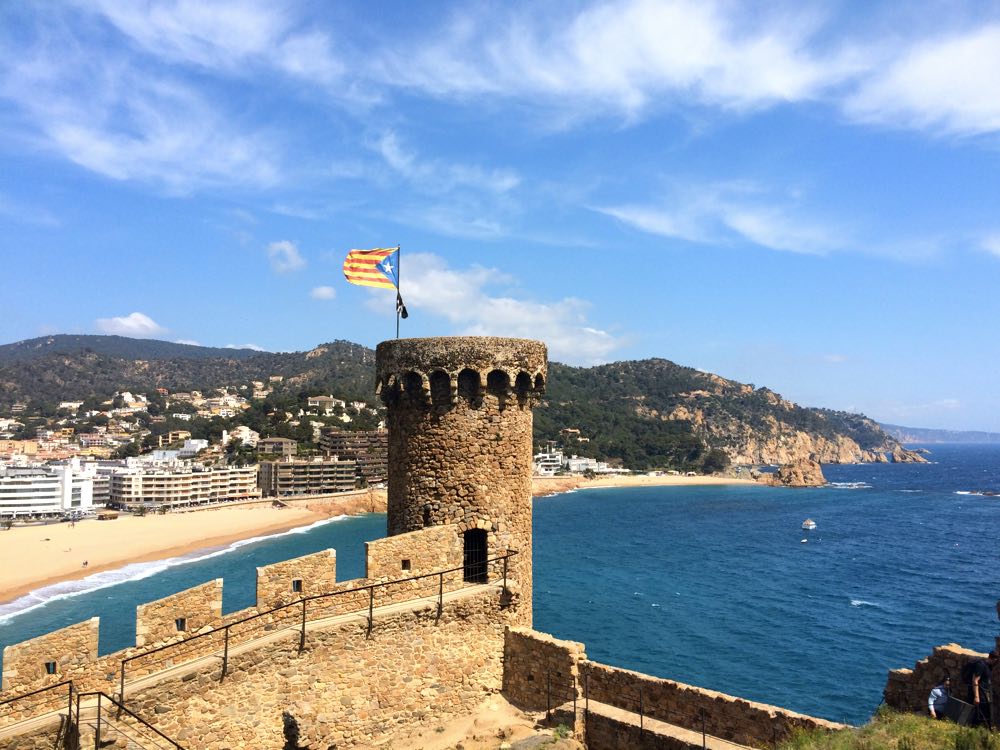 This place might be a bit off the beaten track, but that's exactly one of the reasons I love it. This small beach town was once a fishing village and today is known for the set of quaint streets leading to a marvellous medieval castle.
A climb all the way up along the 14th century walls is a must. There are super views overlooking the city, the nearby beach and the Mediterranean.
Overall, Tossa de Mar is very relaxed and low key and a beautiful place to unwind.
Montserrat Mountain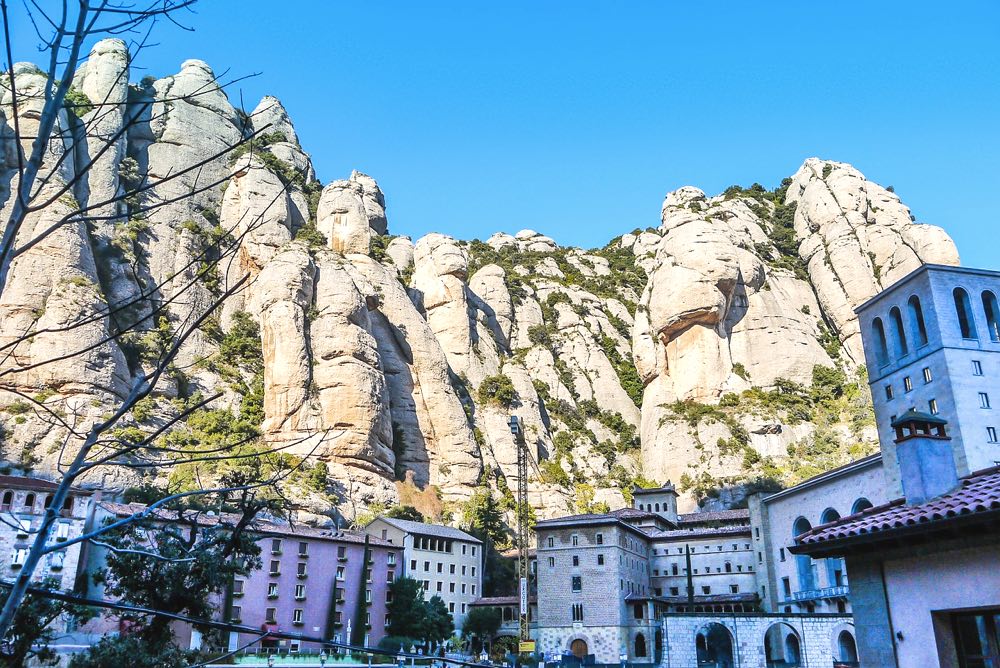 Picture a huge Benedictine monk monastery standing at the base of a 800-meter-high craggy mountain. Welcome to Montserrat! The surrounding natural beauty around the holiest site of Catalonia inspire many pilgrims or daily travelers to go here year all-year round.
Literally translating as Serrated Mountain, its monastery holds a famous Black Madonna statue and is home to choir boy performances at 1pm each day.
Montserrat is also a great place for rock-climbing and hiking. If you up for this, bring a jacket, hiking shoes and some food. The few couple of places where you can get food up there are not very good and expensive. The largest hiking trail will take you to Sant Jeroni peak, where you will feel on top of the world.
Despite being a place not really compatible with my vertigo, it was one of the day trips I enjoyed the most. Definitely a great getaway from busy Barcelona!
How To Get To Montserrat Mountain From Barcelona
You really don't need an organised tour to go to Montserrat. The journey will be a combination of train + cable car OR train + funicular.
In both cases, head to Plaça Espanya and hop on a Rodalies Line R5 train to Manresa. After that, the two options are:
Leave at Aeri station and take a scary 5-min cable-car ride to the top. The most spectacular ride.
Leave at Cremallera station and take a comfortable 23-min funicular ride to the top. Take this if you're afraid of heights like me.
Don't mess up with the tickets! In Plaça Espanya you need to specify if you want the Cable Car or the Cremallera funicular version of your Montserrat ticket. These are not interchangeable. If you buy a cable car version you CAN'T use it on the Cremallera funicular and vice versa.
Confused? this website might explain it better than me.
Figueres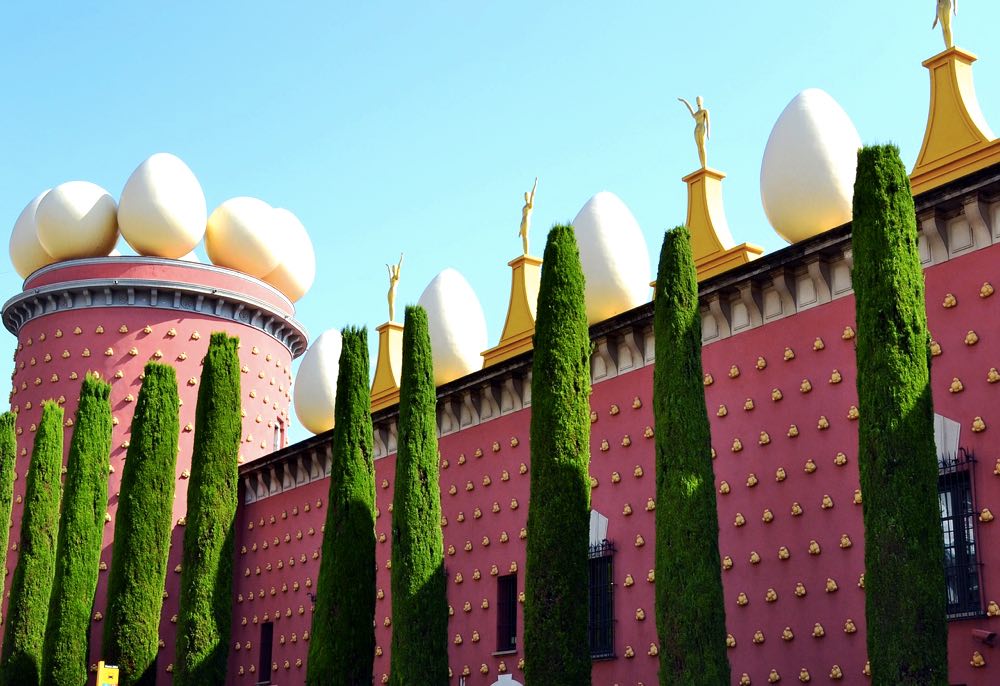 This town very close to the border with France is the birthplace of Salvador Dalí and home to Dali Theatre and Museum. Once a theater, his building was converted a museum by Dalí himself. It holds many pieces from his personal collection and the building itself is as quirky as Dalí's style. I mean, who thinks of bright pink walls with giant eggs on top?!
If you are into art, this is a must-go!
Tarragona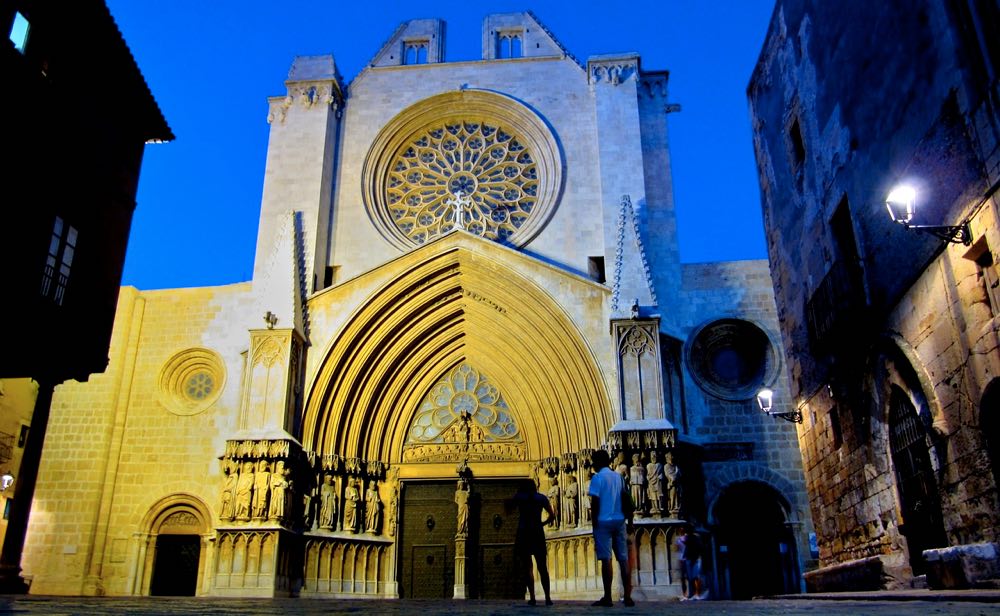 Just a bit over an hour south of Barcelona by train, lies this beautiful coastal town, known for its Roman remains and top-notch sandy beaches. I actually haven't been to Tarragona yet (I know, shame on me) but this place is in my most immediate Spanish bucket list.
Tarraco was the first and oldest Roman settlement on the Iberian Peninsula. Today, the archaeological ensemble is a UNESCO World Heritage Site and boasts one of the best preserved Roman amphitheaters in the world. Bonus points for overlooking the sea!
Apart from its outstanding historical value, Tarragona's 15km of coast – known as Golden Coast – is home to inumerous bays, coves and sandy beaches worth a trip by itself. Two of the most hyped are Platja Larga and Cala Fonda.
⭐ Got a place to stay in Barcelona already? ⭐
Hotel LLeó
Excellent location, clean rooms, helpful staff and a swimming pool in the terrace. What can go wrong?
Book now
Begur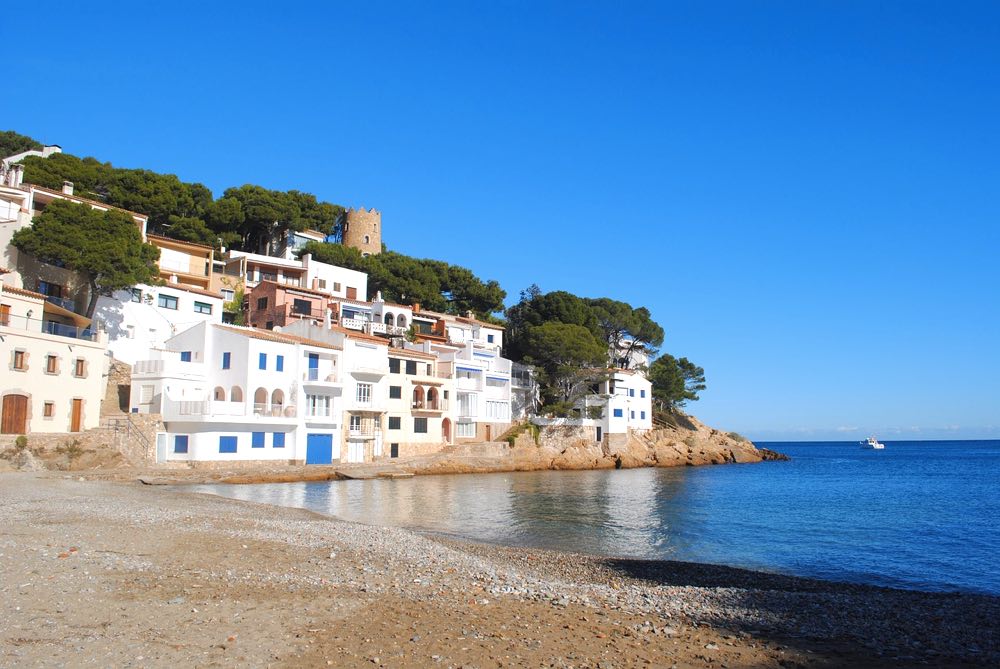 Until recently, this town was better known from people living and work in Barcelona than for tourists. Know more and more travelers are uncovering the hidden gem of this province.
Despite the charming historic centre and the views from the castle, the highlight of Begur is on its coast.
Like in all Costa Brava, the coast of Begur is filled with small bays and coves with pebble beaches and transparent waters. Places like Aiguablava, Aiguafreda and Platja Fonda get crowded really quickly during summertime, but are very worth it.
Staying in Begur
Begur and in particular Aiguablava is one of the best places you can choose to stay the night in Costa Brava.
My recommendation is this parador with GORGEOUS views to the Mediterranean. It's in the area where the first photo in this article was taken.


Collserola & Tibidabo
I'll close with the closest destination to Barcelona. Some might not even consider this a day trip, but I think there's enough to see and do to make you entertained for a full day.
Collserola Park stretches over an area of 8,000 hectares and is one of the "green lungs" of Barcelona. To put in perspective, this 22 (!) times bigger than Central Park. It's the place locals go for a bit of fresh air while hiking, biking, running or see the stars at the Fabra Astronomy Observatory.
The highest point of Collserola mountain range is Tibidabo. There is a weird mix of a amusement park and a cathedral on top which somehow works. But this place is most famous for having what I consider to be one of the most epic views of Barcelona. And going to a viewpoint in Barcelona is one of the must-do activities in the city.
What About Beaches?
Don't get me wrong, Barcelona has it all. Add a buzzing city center with lots to do to a huge coastline full of beaches and you have the perfect urban setting.
But the reality is that the beaches in the center are not so good. Barceloneta beach can actually be disappointing.
You'll need to go away from the city to escape the crowds and find beaches that properly honour the Mediterranean bliss. Here's where you can go.
The Best Beaches North of Barcelona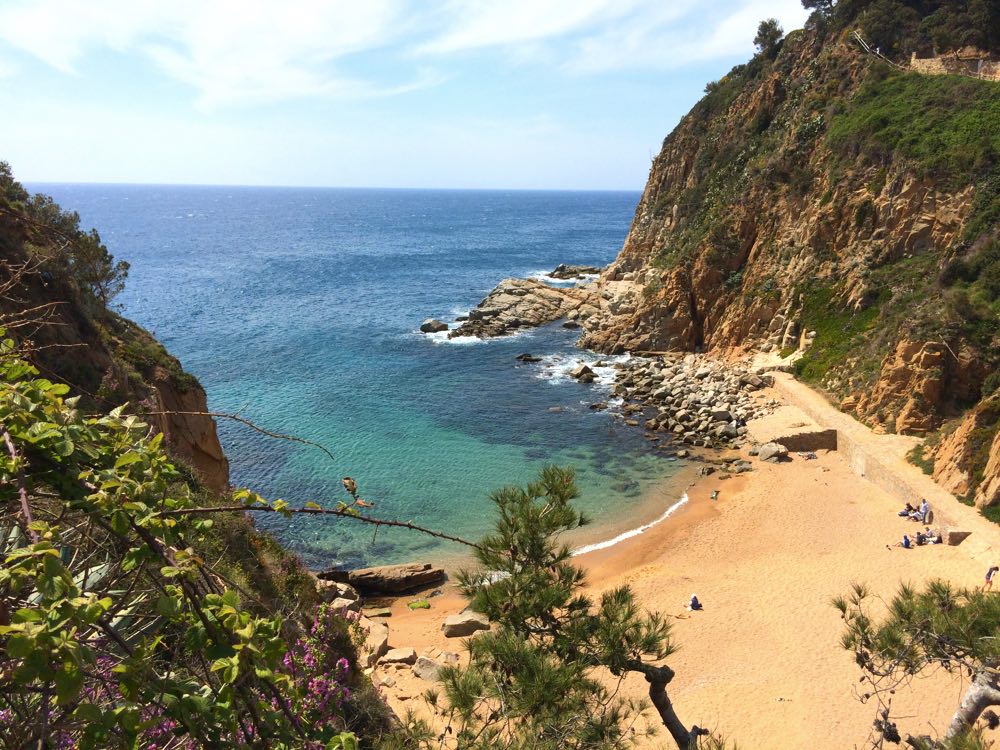 Going north of Barcelona you will find top-notch beach destinations with crystal clear waters in places like Costa Brava.
As a rule of thumb, the farther north you go from Barcelona, the cleaner the sea but also the smaller the beaches. Here are some of the areas you should look for:
Badalona/Montgat Nord
Ocata
Platja D'Aro
Sant Pol De Mar
Calella de Palafrugell
Aiguablava
The Best Beaches South of Barcelona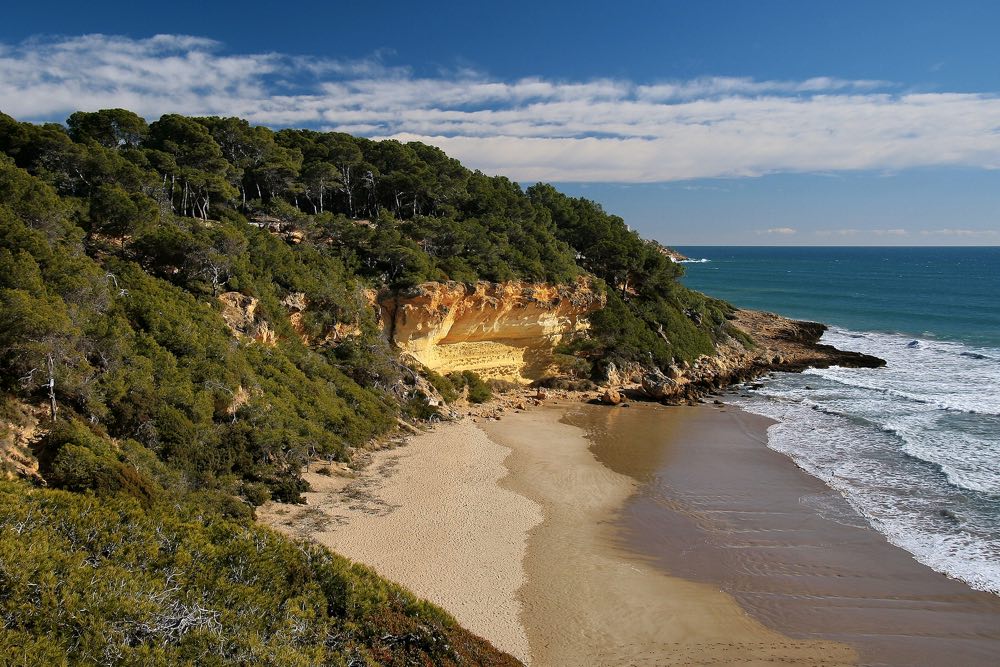 While Costa Brava is undeniably Catalonia's most famous coast with locals, day trippers and tourists. Still, in the south, places like Casteldefells, Sitges and the entire Costa Dorada shouldn't be discounted.
Stretching all the way down to Valencia, you can find more than 40 blue-flagged beaches with shallow warm waters, mixed between huge sand stretches and small rocky bays.
Casteldefells
Sitges
Platja Larga
Cala Fonda (also known as Waikiki beach)
Cap Roig
Roca Plana
Getting around Barcelona
The public transport system in central Barcelona is easily one of the best in the world. Period. Yet, when you want to get to surrounding places like these ones listed here, you might want to rent a car for convenience.
Whatever company you go for, try to book your car as soon as possible – it can save you loads of money. I always use this awesome tool to compare rental prices.
Day Trips from Barcelona: A Lot To Choose From!
Barcelona might have many attractions for travelers, but as you can see, there are at least as many things to see outside the city.
I hope you can find your ideal day trip from Barcelona from all these places listed above. I guess it all comes down to whether you are seeking a beach, history or art destination (or all-in-one!).
Despite giving you 30 different possible destinations, I'm sure I just scratched the surface of all the places to go in Catalonia. I'll keep this post updated as much as I can to make sure only the best places are listed here.
Remember to use this map to help you plan out everything!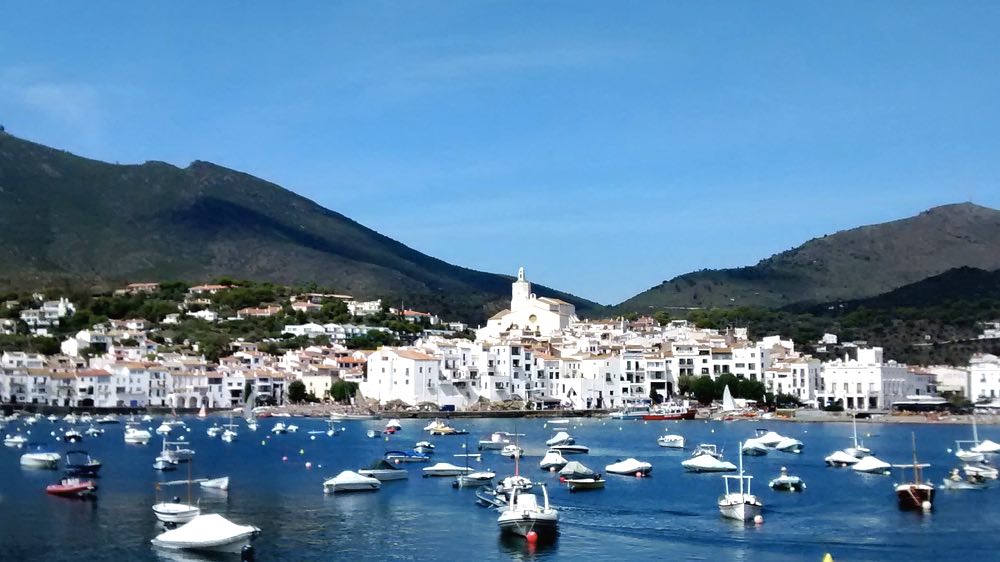 The best rooms in Barcelona fly quickly, book yours today!
I want to hear from you now!
Which other suggestions of day trips from Barcelona do you have? What am I missing?