This list of useful Vietnam tips and tricks is mostly for first-time visitors, but it can help anyone achieve a safe and worry-free travel. These are the 26 things to know about Vietnam before your trip!
I had a blast touring Vietnam. I fell in love with the hearty people, the vibrant culture, and the amazing diversity of landscapes. And I want you to have the same rewarding travel experience.
But I'm not gonna lie: it is a tricky country to explore. The neighbour Thailand or the ultra modern Japan are a breeze compared to Vietnam which has less tourism infrastructure and ways of getting around.
Tour scams are common, pollution can be disappointing, and the fact is an extremely poor country makes many look at you with dollar signs on their eyes.
That's why I've compiled a list of everything I wish I had known before visiting Vietnam for a safe and scam-free trip to prepare you to one of the most amazing countries on Earth!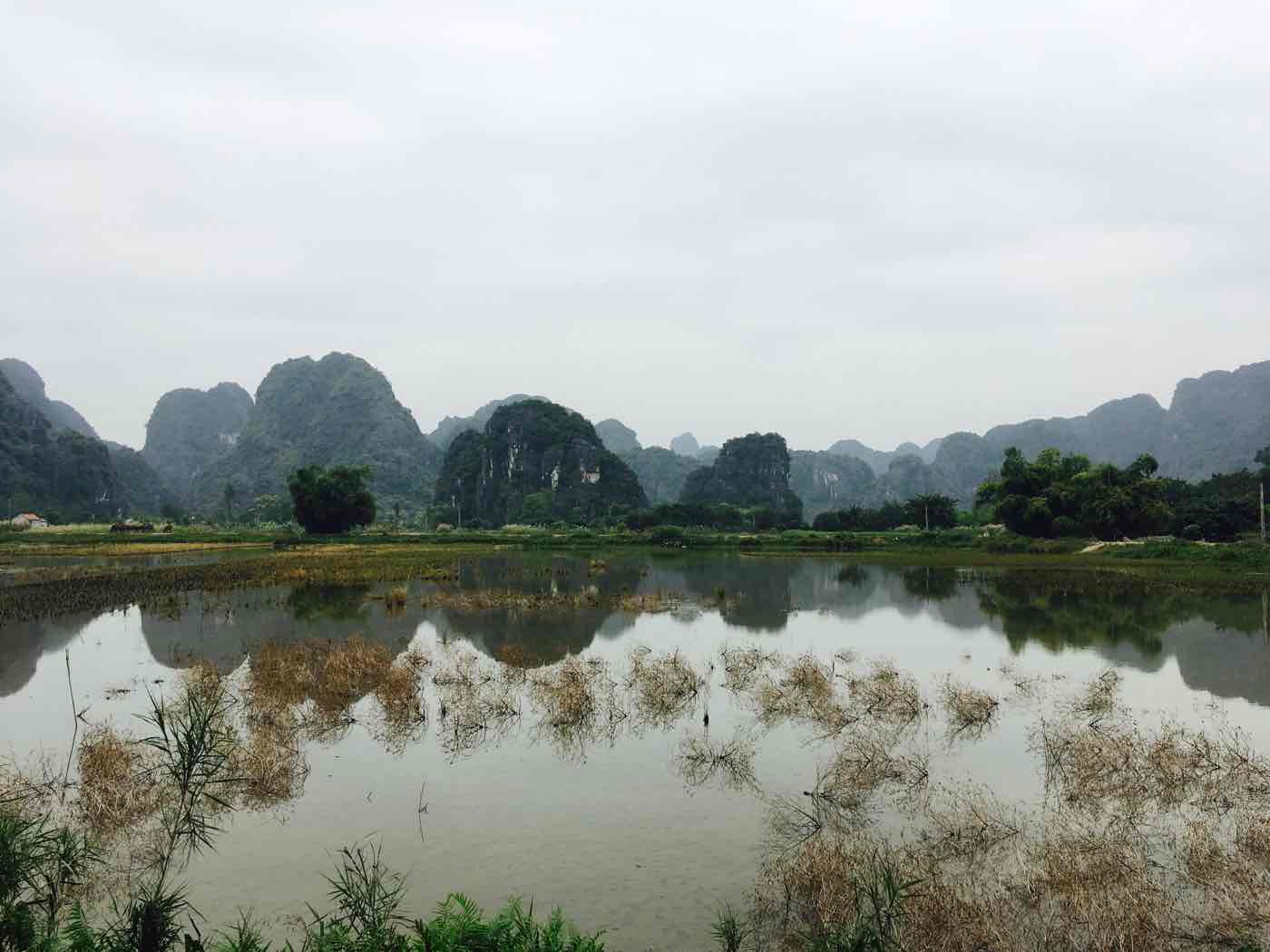 Useful Things To Know Before Vietnam – TLDR
1. Sort out your VISA.
2. Don't underestimate the size of the country.
3. Be smart about your itinerary.
4. Weather varies a lot.
5. Get ready to haggle.
6. Hanoi is quainter than you think.
7. People are lovely…
8. Beaches are not.
9. Everyone's a millionaire.
10. Dress appropriately.
11. It's a paradise for foodies.
12. Use tours as plan B.
13. Or at least do your homework.
14. Ho Chi Minh City is the place to be and be seen.
15. The traffic is really hectic.
16. WiFi is great!
17. Be careful with your card.
18. It's freaking cheap.
19. Phu Quoc is overrated…
20. While Ninh Binh is underrated.
21. Avoid tap water!
22. Learn how to get around efficiently.
23. Take care of your belongings.
24. It's worth to splurge on a Halong Bay cruise.
25. Some basic words of Vietnamese can go a long way.
26. Go for the street food!
Let's go into more details below.
1

Sort out your VISA.

First things first. It's astonishing the amount of people who land in Vietnam with no idea what they need to do for their VISA. I agree it can be a daunting and confusing process, but don't overlook this.

Fortunately there are many companies that do this for you online for a small fee. I used Vietnam Visa Pro – overlook the crappy design, it's legit.

Upon arrival, triple check all of your documentation and make sure you bring the visa-on-arrival pre-approval papers, photos and cash with you. EUR and USD will do (although with ridiculous conversion rates).

ℹ Steps for your Vietnam VISA Application online

1 Fill out visa options and contact information.
2 Pay.
3 Get the approval letter on your email. It takes 1-2 working days (it's a weird list of random people who were granted entering Vietnam at the same time you did. Personal information shared with strangers yay!).
4 Make sure you pack the pre-approval letter, 2 photos, passport, the entry/exit form and cash.
5 Handle it all over to the officers when you land. Smile.
2

Don't underestimate the size of the country.

I didn't realize how massive and spread out Vietnam is until you search for directions on Google Maps. To give you an idea, a train ride between Hanoi and Ho Chi Minh City is 1700+km-long and takes roughly 35 (!) hours.

Getting from A to B always take longer than you expect in Asia and this is specially true in Vietnam. So plan accordingly and make sure you don't bite more than you can chew.

Which leads me to my next point.
3

Be smart about your itinerary.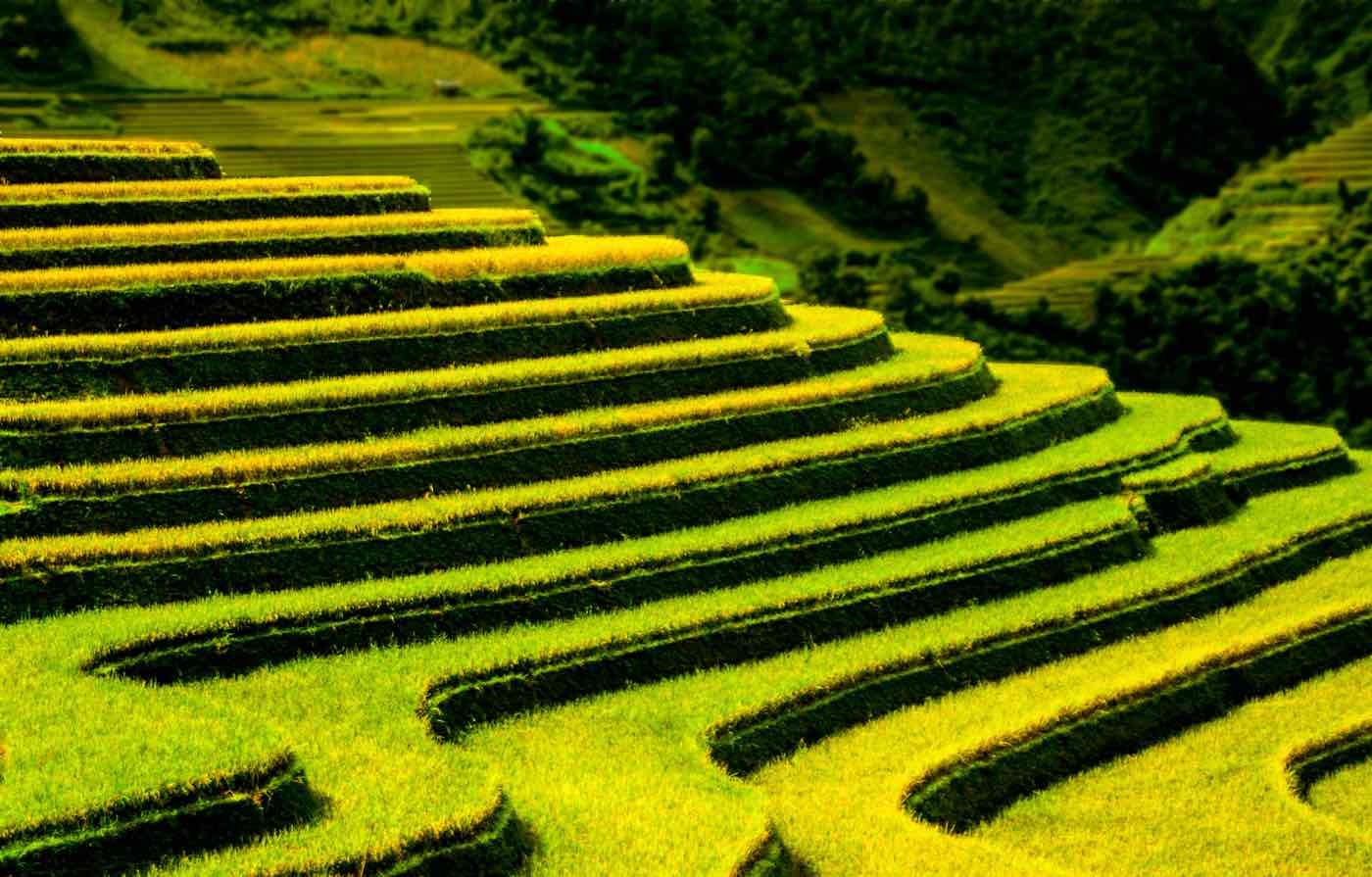 A common rookie mistake is forcing everything and the kitchen sink on your Vietnam travel itinerary. If you want to go full North to South, allow at least 3 weeks. Any less and you'll be rushing and/or forcing you to take flights, taking away a bit of the experience.
I went further and decided to skip the entire Central part during my 3-week stay. The region is prone to flooding when I went (late November) which helped making the decision.
Overall Vietnam can be divided into 3 main regions – North, Central and South – and as a rule of thumb I would say you'll need a week for each at the very least.
4

Weather varies a lot.

In general, Vietnam is humid and hot.

However, with such an elongated country, it's only natural the weather changes significantly. And when I say significantly, I mean dramatically. 3 entirely different weather regions. It can be snowing in Sapa and a blazing hot sunny day down in Phu Quoc.
Northern Vietnam: expect hot wet summers and cool dry winters up North. It can get quite cold here during northern hemisphere winter – from September to November – particularly next to the border with China.
Central Vietnam: experiences hot, dry weather between January & August when temperatures can hit the mid-thirties.
Southern Vietnam: boasts a full tropical climate, with only 2 defined seasons – wet and dry. The best time to go is obviously during the latter, from December to April.
Selective Asia has more details on the weather in Vietnam.
5

Get ready to haggle.

Prices of things are very cheap, but expect to pay whatever you can haggle for it. There are no fixed prices. This can be daunting at first, but you'll eventually get used to it. I know think it's more fun this way!

The thing is Vietnamese they WILL try to inflate prices. It's how they have been doing business for centuries. The recent trend of wealthy tourists has just made big markups more evident to the outside world. Best you can do is to be informed and prepared to get a good price.

It's advisable to hide all items that make you look richer – watches, jewellery, big bank notes – to make your offer more convincing.

Pro tip: come up with a maximum price you're willing to pay and stick to it. No matter what. Don't underestimate the value of politely start walking away.
6

Hanoi is quainter than you think.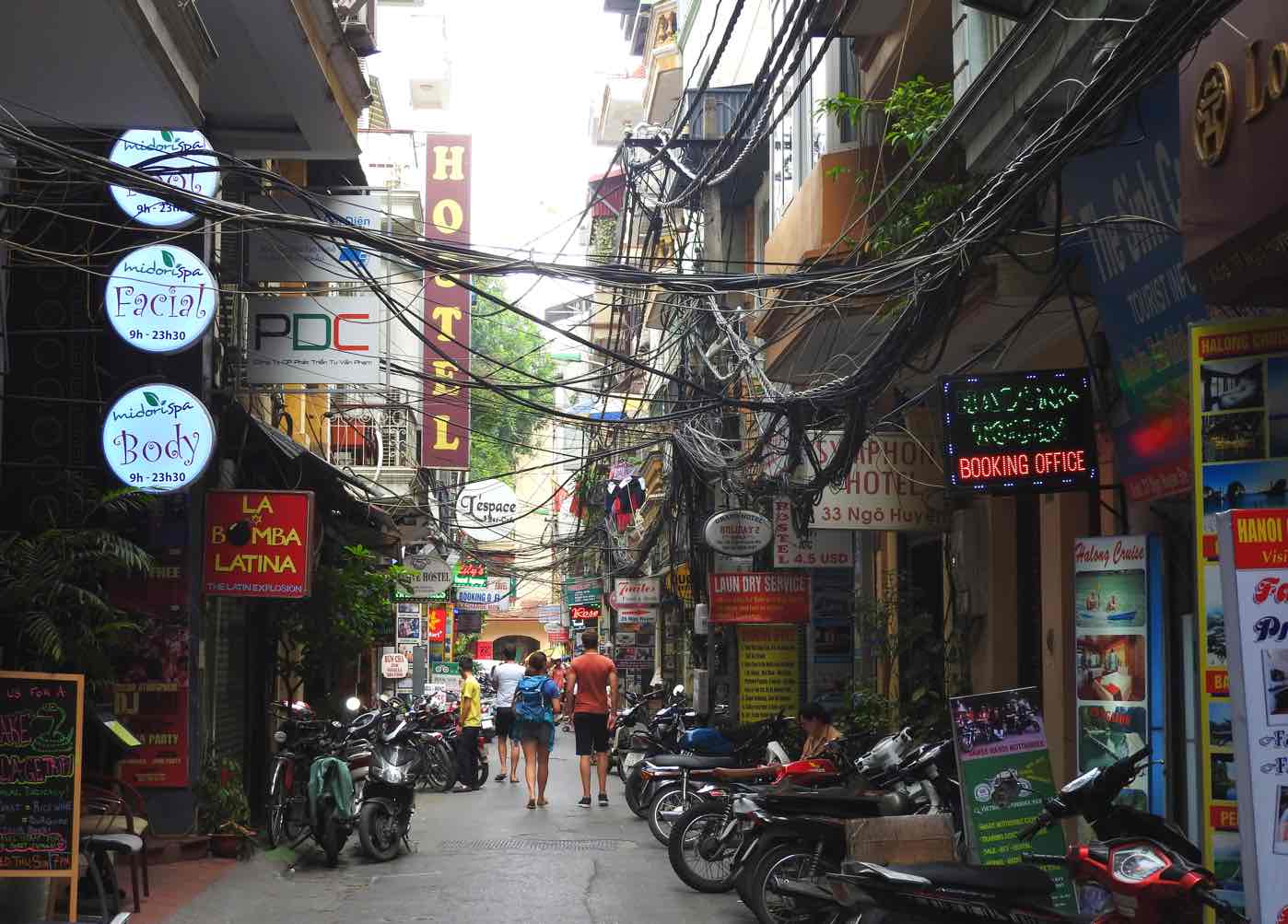 The artistic, traditional and creative side of Vietnam is more evident in Hanoi, where despite the crazy traffic and busy routines, centuries-old traditions are still alive.
Museums, pagodas and temples pledge a solid set of touristy activities but Hanoi is so much more than that. Despite being a huge city just like Ho Chi Minh City, it has somewhat of a village vibe that is absent in its southern counterpart.
The fascinating maze of streets of the Old Quarter is the ideal place to get lost and shop for local handicrafts in great food or just do a fair bit of people-watching. Make sure you pick a hotel in this area, reminiscent of a time where each street was specialized in one type of item (e.g. silver, chicken, etc). In between explorations, sit down and enjoy a hearty bowl of pho, the national dish.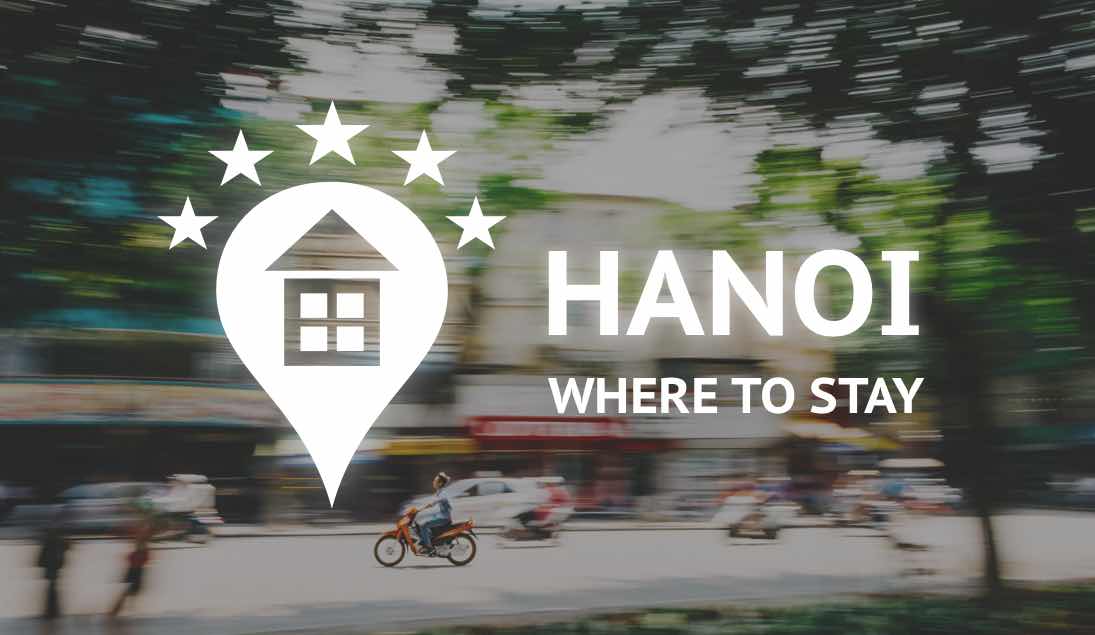 Location is key in Hanoi. Explore this list of places to stay in the Old Quarter, with top reviews, and of course, free WiFi.

Superbly decorated hotel in the heart of Hanoi. An escape from the chaotic streets, with fabulous breakfast included.
7

People are lovely…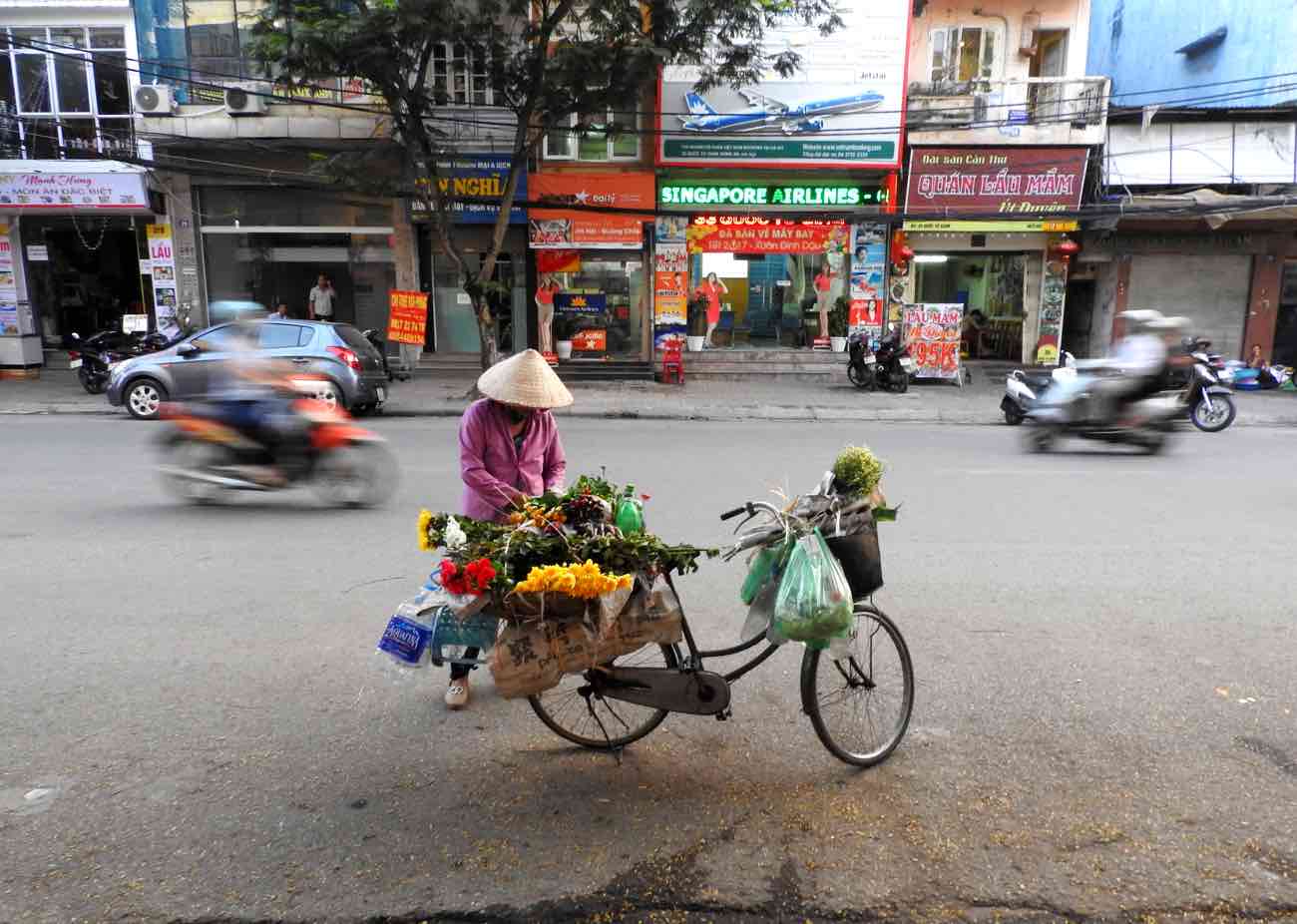 Most people visiting get the impression Vietnamese are greedy and shady people trying to get advantage of you at all times. I see this being legit if you stick to the touristy route exclusively. Sadly these travelers only get to know the business side of locals who are simply trying to make a living.
Once you break that local-tourist paradigm and make an effort to communicate with the person in front you, trust me, you'll see it differently. During my travels I've met nice and friendly people from many different places, particularly in Asia. Vietnam takes it to a whole another level of kindness.
We've got everything from free food, inspiring life stories and school children thrilled to wave "hello" to us. These people may not have much, but they are still able to gladly share what they have with you.
8

… Beaches are not.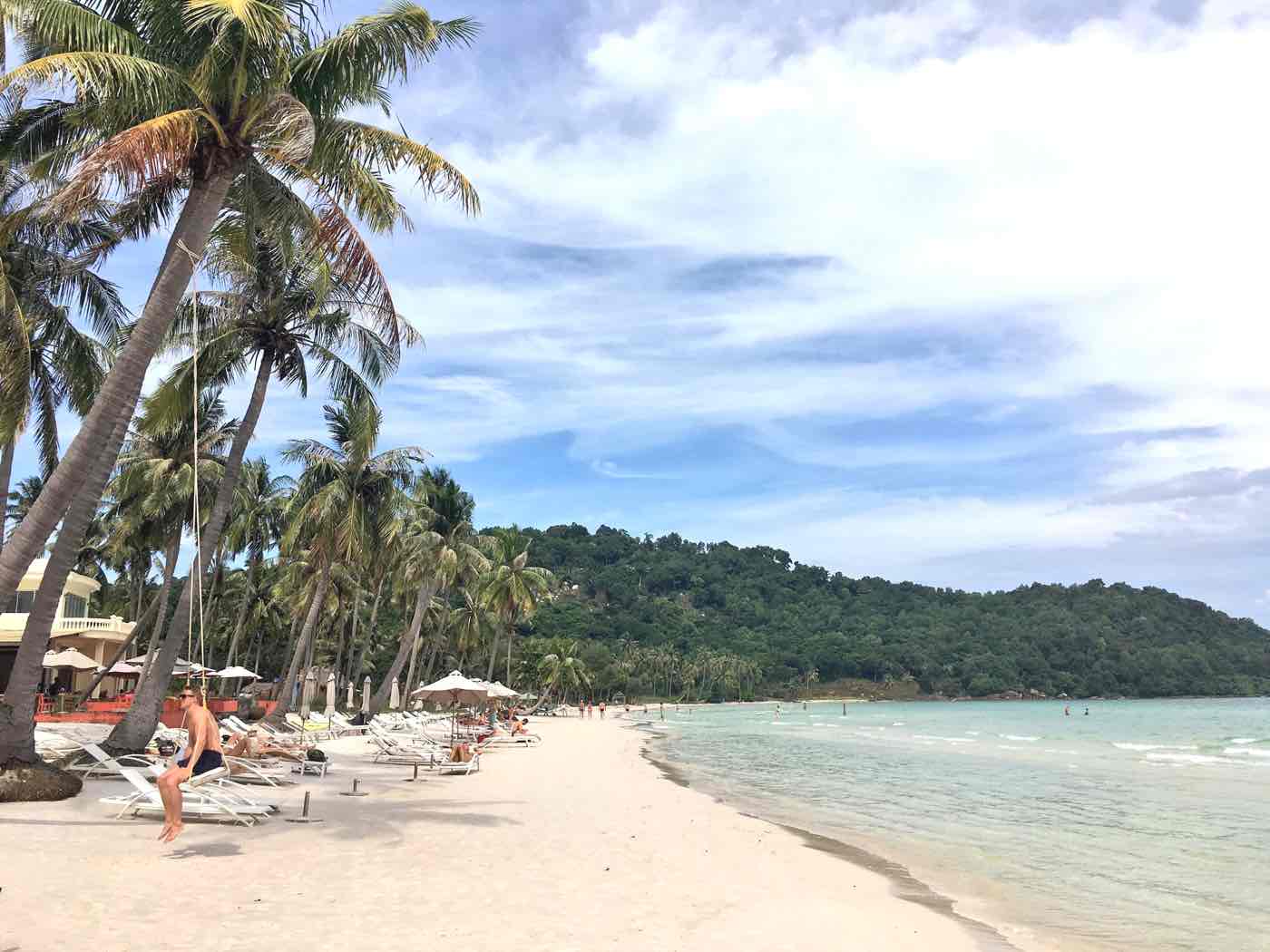 Putting it nicely, beaches are not Vietnam's forte.
If you've been to the dreamy beaches in Philippines or even to the islands in the neighbour Thailand, you'll most likely get disappointed. Even the supposedly best beach in Vietnam – Sao Beach in Phu Quoc island – had trash accumulated along 90% of its extension.
But hey, each to its own! And Vietnam is definitely all about indulging in local culture and food and meet inspiring people along the way.
9

Everyone's a millionaire.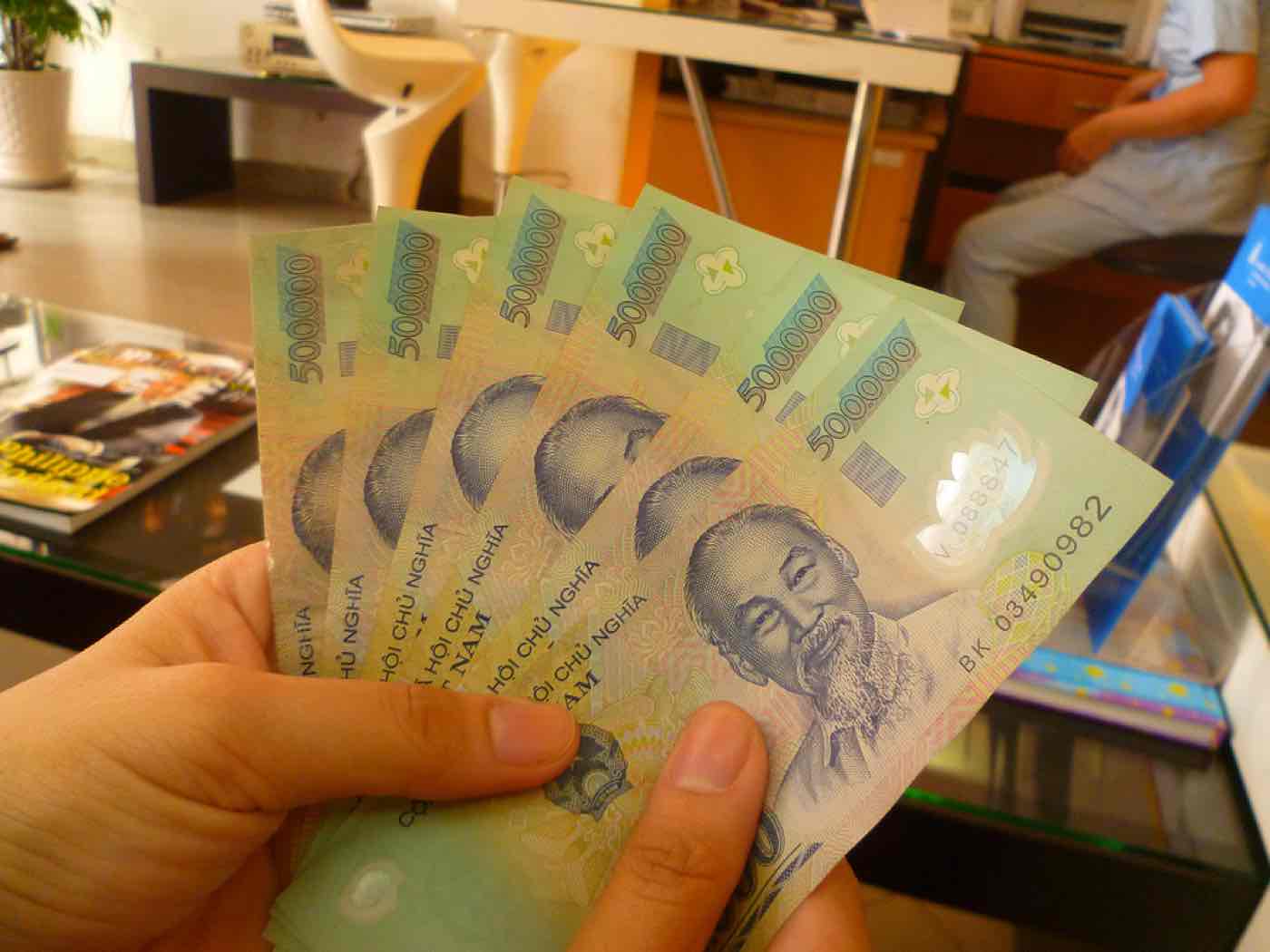 Well, not quite.
I'm sure there are many confused souls out there right now trying to work out the ridiculously high conversion of the dong. At the time of writing this article, 1 EUR = 26,200 dong and 1 USD = 22,700 dong. This means 100USD or 100EUR are worth more than 2 million Dong!
The good news is that there are no coins in Vietnam since 2011. The bad news is that bank notes are enough of a headache. It's easy for a 500,000 Dong note to "pass by" a 50,000 one. Same for the 10,000 and 100,000 Dong ones. The last 0 makes all the difference! Plus the 20,000 and 500,000 have an awfully similar tone of blue. Don't get fooled!
10

Dress appropriately.

Vietnam is not by any means a conservative country in what it comes to clothing. You don't need to dress like an Afghan woman and the hot weather does even force some skin to be shown amongst locals. If you want to wear shorts, a shirt and flip-flops, that's absolutely fine.

The line is drawn when girls wear bikinis and guys walk around with no shirt. When visiting temples and other religious sites, it's advisable to cover-up as a sign of respect and restrictions may be applied regarding shorts and vest tops.

If you're unsure what to wear, do as locals do. And if you're visiting the North during winter time, don't forget to bring some pieces of warmer clothing!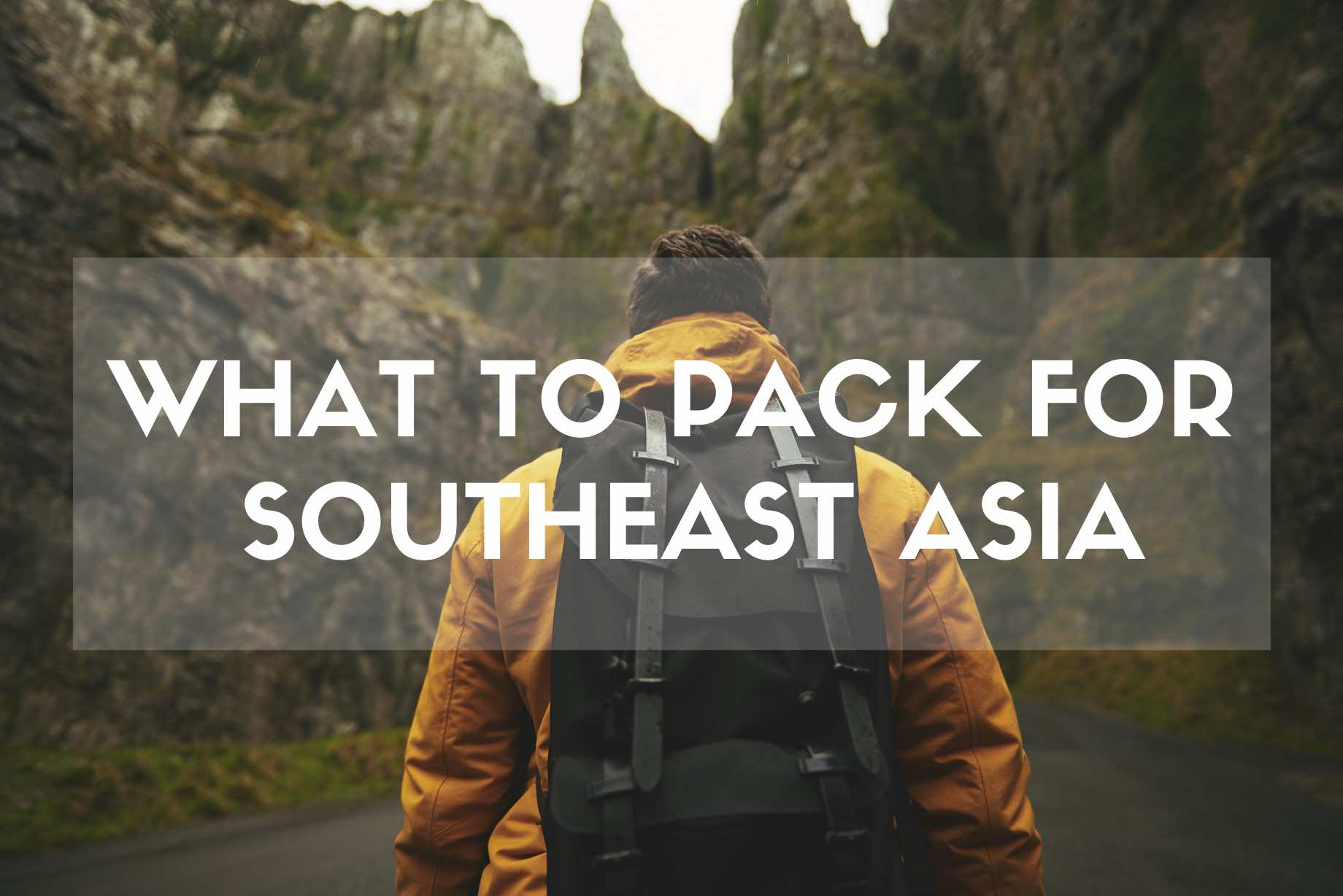 11

It's a paradise for foodies.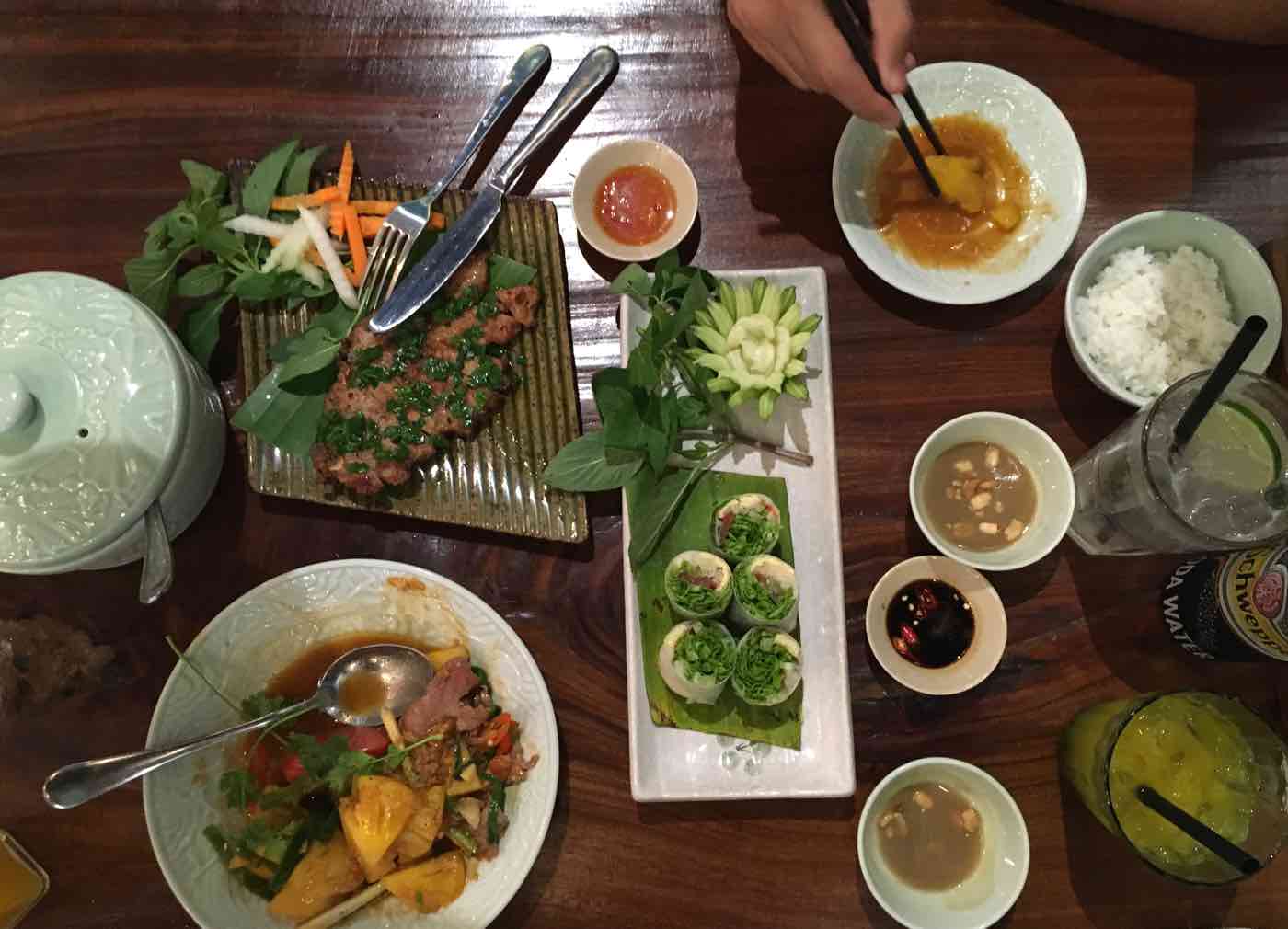 Lying on a delicate balance of sour, hot snweet and salty perfected over centuries, food in Vietnam is unique. I love the flavors of tamarind, chili peppers and also loads of fresh greens that go in almost every dish.
Not sure because gluttony is now my middle name, but a whopping percentage of my memories of the country are food-related. I personally think it's an unforgettable cuisine with some flavors I haven't experienced anywhere else. But nothing like trying it out for yourself!
Note: No, didn't see dog in the restaurant menu. Can't be sure I haven't eaten it though.
Dishes you need to try in Vietnam 🍜
🍜 Pho: the national Vietnamese dish. A hearty noodle & meat soup with fresh herbs eaten primarily at breakfast.
🍜 Bun cha: grilled pork and noodles.
🍜 Gỏi cuốn: my personal favorite. Fresh spring rolls filled with noodles, meat/prawns/crab and greens.
🍜 Cha ca: one of Hanoi's best, it features white fish sautéed in butter with dill and spring onions.
🍜 Nem Ran/Cha Gio: preferred in special occasions, this fried spring roll involves different combinations of lean minced pork, sea crabs or unshelled shrimps, edible mushrooms and dried onions.
12

Use tours as a plan B.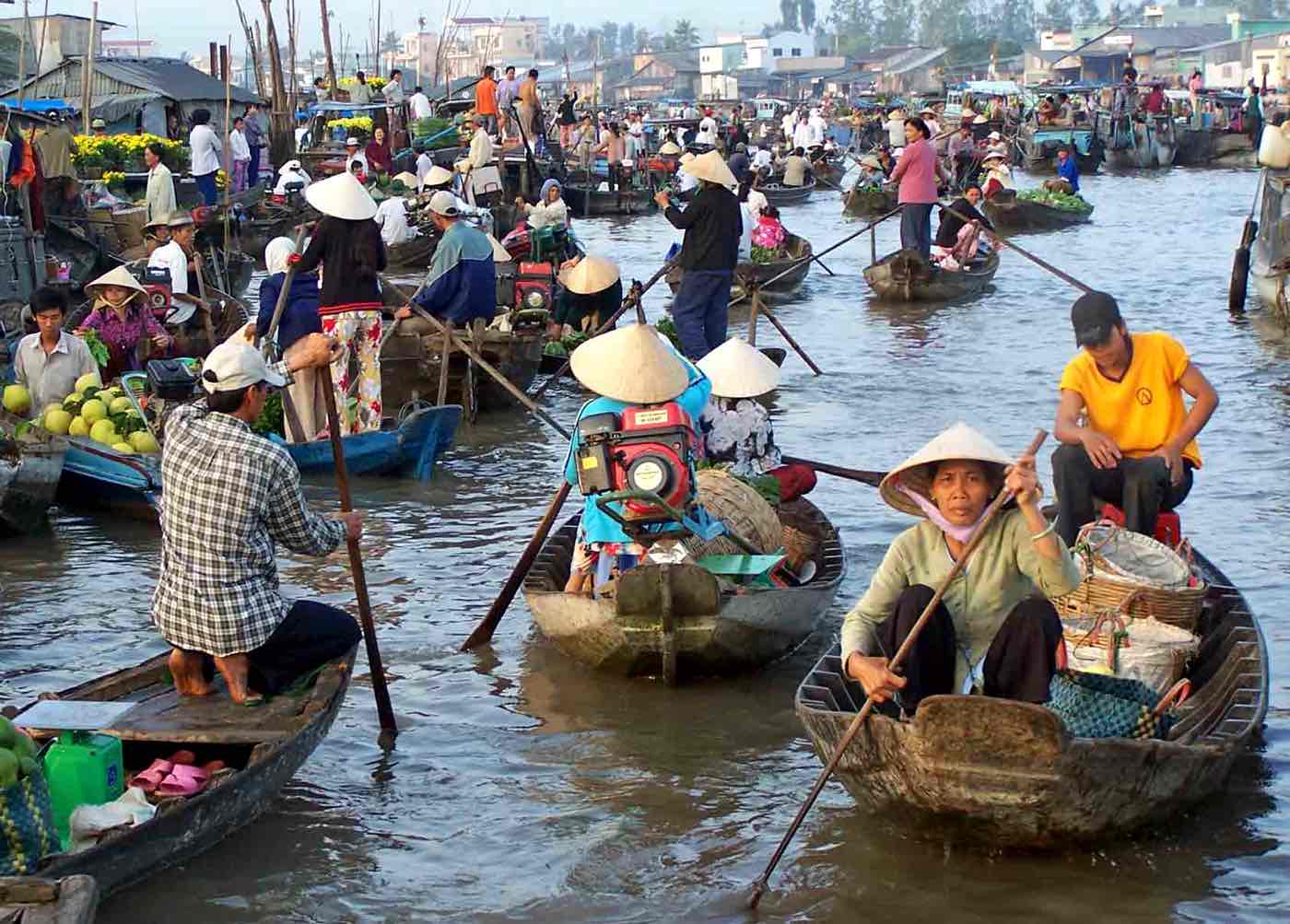 You can find all kinds of tours to some of the most popular places in Vietnam such as overnight stay in the Mekong Delta, a convenient Cu Chi Tunnels tour or a romantic cruise in Halong Bay. Heck Vietnam is a giant tour factory!
The catch is: more often than not, they're terrible experiences and a giant waste of time.
There are endless reports of travelers being treated as cattle, rushing from place to place in cramped vans and stopping by at their friends' shops and restaurants along the way. If you think about it, once you've paid and go for a 1,2 or 3-day long tour, you're completely dependent on them!
I tend to avoid tours everywhere I go. I much prefer making my own itinerary at my own pace. We actually even learned how to ride a bike in Vietnam to avoid being dependent on day tours – best decision ever!
13

Or at least do your homework.

If you decide to go on a tour, do your homework. Always double check reviews online and mind there are dozens of businesses with the exact same name!

DO NOT book tours through your hotel/hostel as they inflate prices tremendously. Instead ask around other travelers, go to a travel agent or contact directly the company. Ask away all the questions you might have including what I learned to be the most important one: "how many people are going in this tour?".

Regarding price, tours are subject to haggling just like almost everything in the country. At the same time quality has a price and a few extra bucks in Vietnam can make all the difference. Specially in tours lasting 2 or 3 days it is worth to pay extra for additional comfort or to go with less people.

Apart from an amazing cooking class in Hanoi, I did book some tours from travel agencies myself. Considering all the dramatic stories and reviews I've read, I consider myself lucky with the range of experiences I've had:
My tours in Vietnam
3-day cruise in Halong Bay, with Cristina Cruises. ★★★★☆. Expensive. We had days debating and researching which company to go with. The promised activities during the day were a bit of hit and miss but generally good fun. Apart from that, weather was a bitch (not their fault, obviously).
"Cruise boat" in Phu Quoc. ★☆☆☆☆. Terrible. Overcrowded boat (to the point of feeling unsafe), no respect for corals or marine life.
Cu Chi Tunnels tour in Ho Chi Minh City. ★★★☆☆. Mixed feelings. We paid extra for a semi-private tour with a Vietnam war veteran which turned out to be great. Wasn't a fan of the place though.
14

Ho Chi Minh City is the place to be and be seen.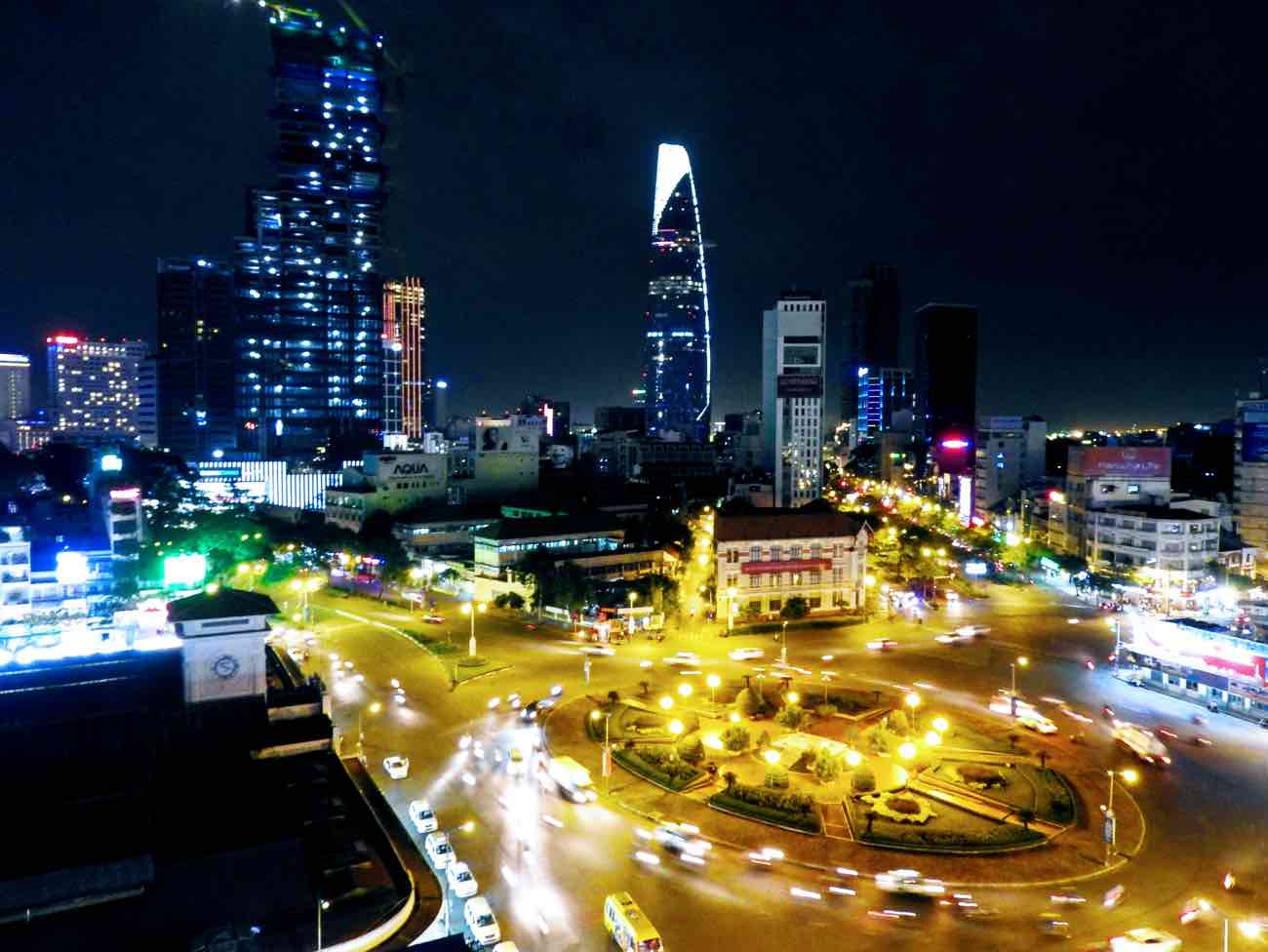 Apart from being the business and finantial capital of Vietnam, Ho Chi Minh City is a vibrant place. If you're looking for an endless shopping scene, an ecletic music and art offer and sophisticated nightlife, well this city has stuff to keep you busy for days. No wonder it is the top choice for expats in Vietnam.
I was particularly impressed by the huge offer in restaurants. There's a bit of everything here, from the authentic street food stall to the high-end luxury dining. Cafés where you can work a bit while grabbing a coffee are the best I've been. Ever.
And not to mention the rooftop bars. Other places in Vietnam also have them, but Ho Chi Minh City is a whole hub of them. The OMG Rooftop has drinks at decent prices and an awesome view over the Ben Thanh Market in the heart of District 1. Stay in this area to be close to everything!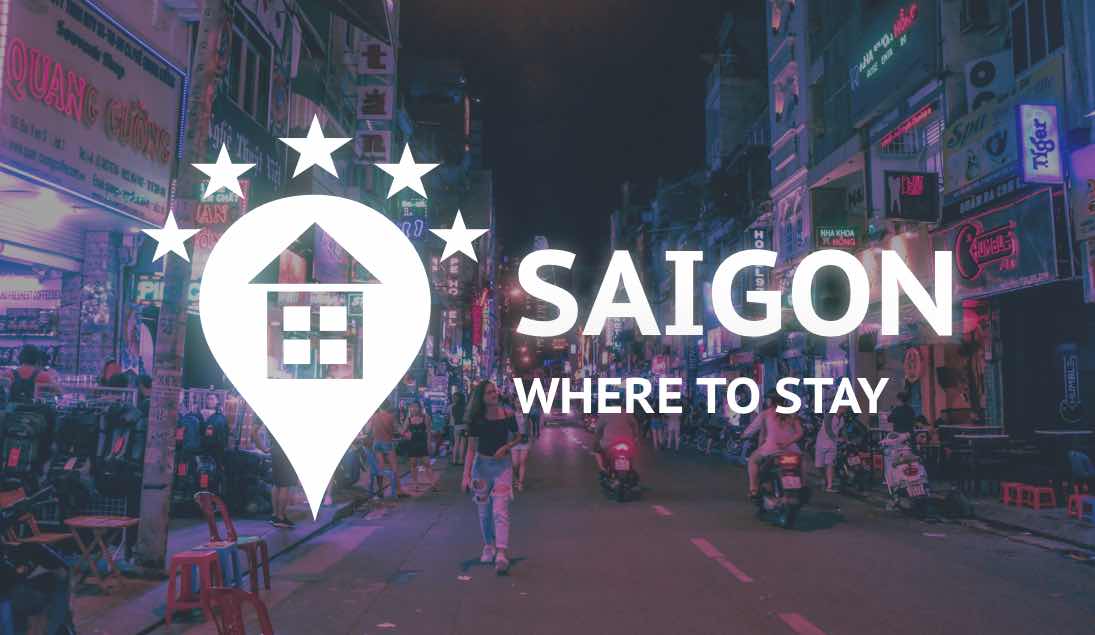 Check this list of places to stay in District 1 of Ho Chi Minh City, with top reviews (9 or more), and of course, free WiFi.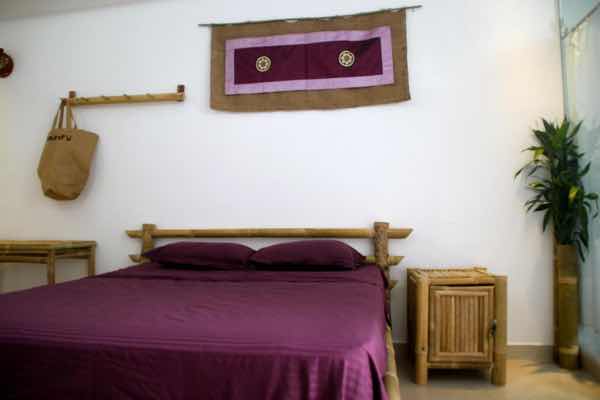 Charming shack-themed hotel right in the center of District 1, where everything happens in Ho Chi Minh City but tucked away from the noisy traffic. Superb breakfast and host.
15

The traffic is really hectic.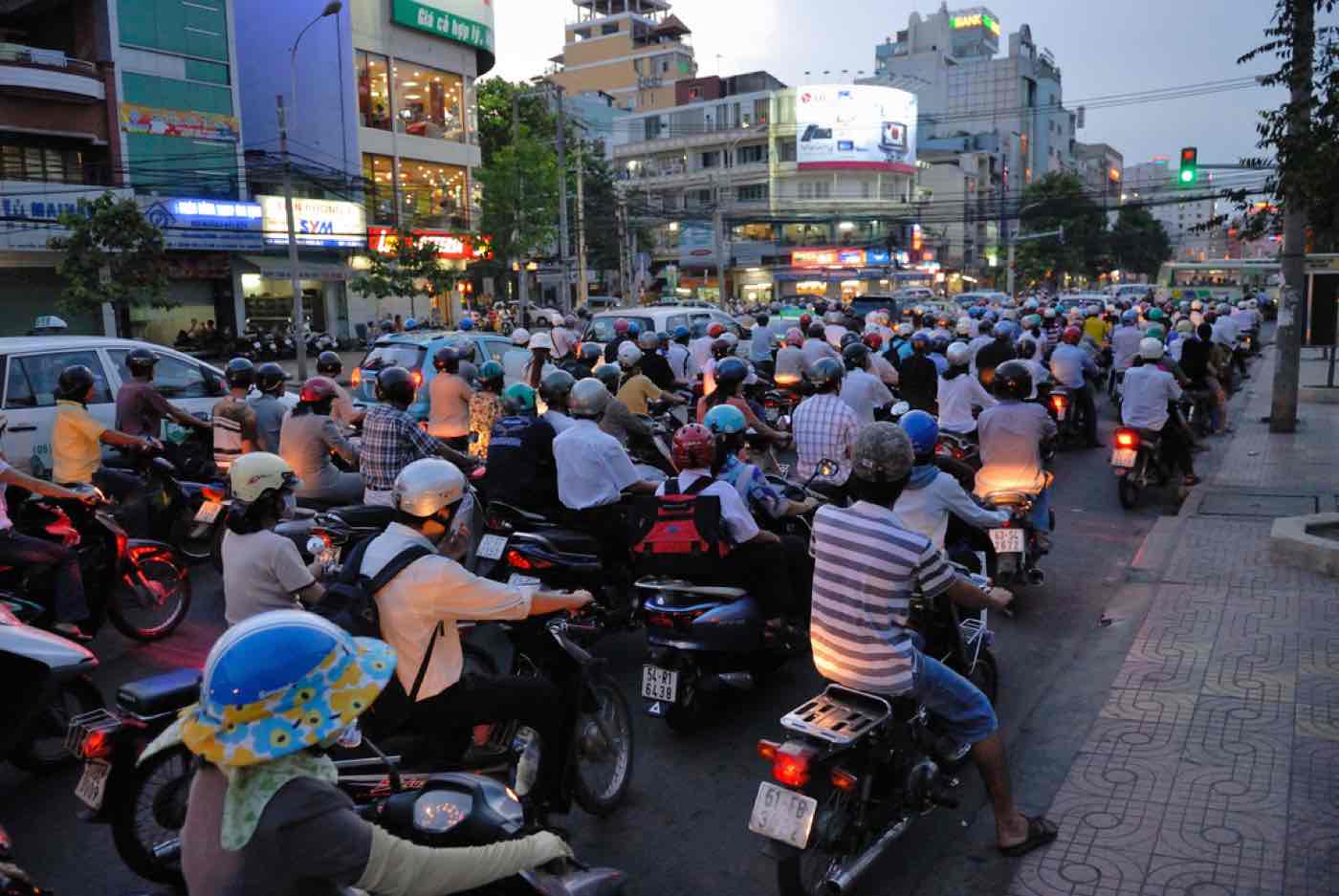 Are you familiar with those videos with Westerners struggling to cross the road due to the crazy amount of traffic passing by and honking as loud as they can? Yap, that's a fairly accurate depiction of urban Vietnam.
Check this video of a street crossing I shared on my Facebook page.
Saigon is the city with the largest concentration of motorbikes in the entire world. Traffic in Hanoi is not any better too. Crossroads are not often and I can't remember seeing any pedestrian lights. It will take some time before you feel comfortable, but it is important not to panic.
The best method to cross a road in Vietnam is to always keep a slow pace all the way. Make yourself predictable on your route and walking speed.
This will give time for drivers to spot you and calculate their next action to go around you. Don't underestimate them: Vietnamese are highly-skilled drivers and do it every day!
16

WiFi is great!

Except when the government announces sharks have eaten underwater fiber-optic cables (yes, this is a thing), Internet connection in Vietnam is surprisingly fast.

WiFi networks are reliable and can be found pretty much everywhere. I mean, even some street vendors have it. Coffeeshops in HCMC offer speeds up to 100Mbps!

If you want to stay connected at all times you will need a local SIM card. Good news: there are many options available at very affordable prices. Remember: prefer data over text/voice as you can communicate solely using data through Whatsapp, Skype or Apple's Facetime.

We got our SIM card from Viettel right at Saigon's airport and it was an incredible deal: less than $20 for 20GB (!) of data. We then put it into our mobile WiFi router and done deal: we had data abroad for 2 people for an entire month for under $20!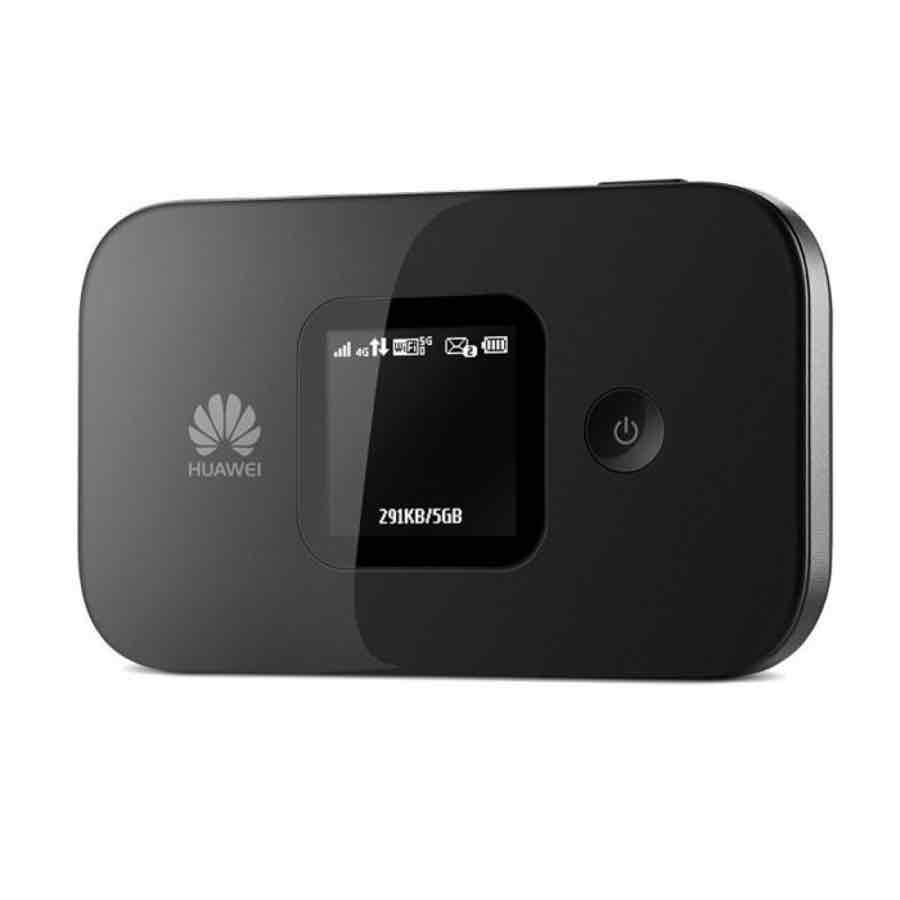 Put any SIM card in the world inside and it will share the data across all your devices via WiFi (up to 10!). The battery lasts 12 hours of working. Can't recommend it enough!
17

Be careful with your card.

On our very first sit-down meal in Ho Chi Minh City we decided to pay with card. Stupidly, we let the waiter take the card inside.

When she returned, our safety piece of paper we had put on the back to protect the 3-digit code was gone. We asked what happened several times and only received a bunch of lame excuses. We had to cancel the card immediately – better safe than sorry!

You might argue card cloning attempts can happen anywhere – true that – but it had never happened to me so it's a good idea to never leave your card out of sight in Vietnam.
18

It's freaking cheap.

Basically everything that you buy in Vietnam will be a bargain. Food is the best example. You can easily have sit-down meals for less than $5 and street food snacks for 0.20$!

To give you idea of travel costs, it's quite common to find backpackers on a budget of $30 per day – including accommodation, transportation and meals. Package tours can quickly make your stay more expensive though.

The shopping centers and markets are also full of amazing deals at haggling distance. Here the discount will largely rely on your negotiating skills… My favorite place for shopping was Ben Thanh Market in Ho Chi Minh City. It's a true consumerist mecca with hundreds of stalls for every piece of clothing, textiles, gadgets and handicrafts.
Bargains to buy in Vietnam 💸
💸 Belts: genuine leather belts are common, as well as faux leather ones. Either should be below $10.
💸 Clothing: many international companies have their manufacturing facilities in Vietnam so you can find great quality replicas here. Prices are at least a third of the price of the US/Europe.
💸 Sportswear: specially popular for some reason. I bought good quality Nike and Under Armour sportswear clothes (and I don't really care if they're genuine or not).
💸 Electronics and cell phones: you might get lucky with a great deal but I personally don't think is worth the risk.
💸 Gadget accessories: phone covers, protectors and other accessories are widely available starting at $1.
💸 Souvenirs: coffee, tea and handicrafts which make cool pieces of home decoration can be found in streets and markets at competitive prices.
19

Phu Quoc is overrated…

I'll start with the positives. It was in Phu Quoc island that a lovely family taught us to ride a bike. I will never forget that gesture. Also some remote bays and coves in the north of Phu Quoc island are a true dream, with turquoise waters, crystal clear waters and boasting beautiful views to Cambodia.

We expect more from a place marketed as "paradise island" though.

It's impossible to look past all the bleached corals, soulless towns, dirty beaches and massive landfills in the open sky by the side of the road. Even what is considered to be the best beach in Vietnam – Sao Beach – was awfully full of trash for most of its extension when I was there.

Ironically the entire island is building new massive resorts and fancy hotels at a unhesitating rate. I fear there will be hardly anything left to lure tourists in by the time they're finished.

Perhaps I went in the worst possible time or additional factors that created a different atmosphere (e.g. a storm or strong monsoon). Perhaps this is a place for an all-inclusive resort type of vacation. Nevertheless what I've seen and that is not enough to make me come back or even suggest anyone to go.
20

While Ninh Binh is underrated.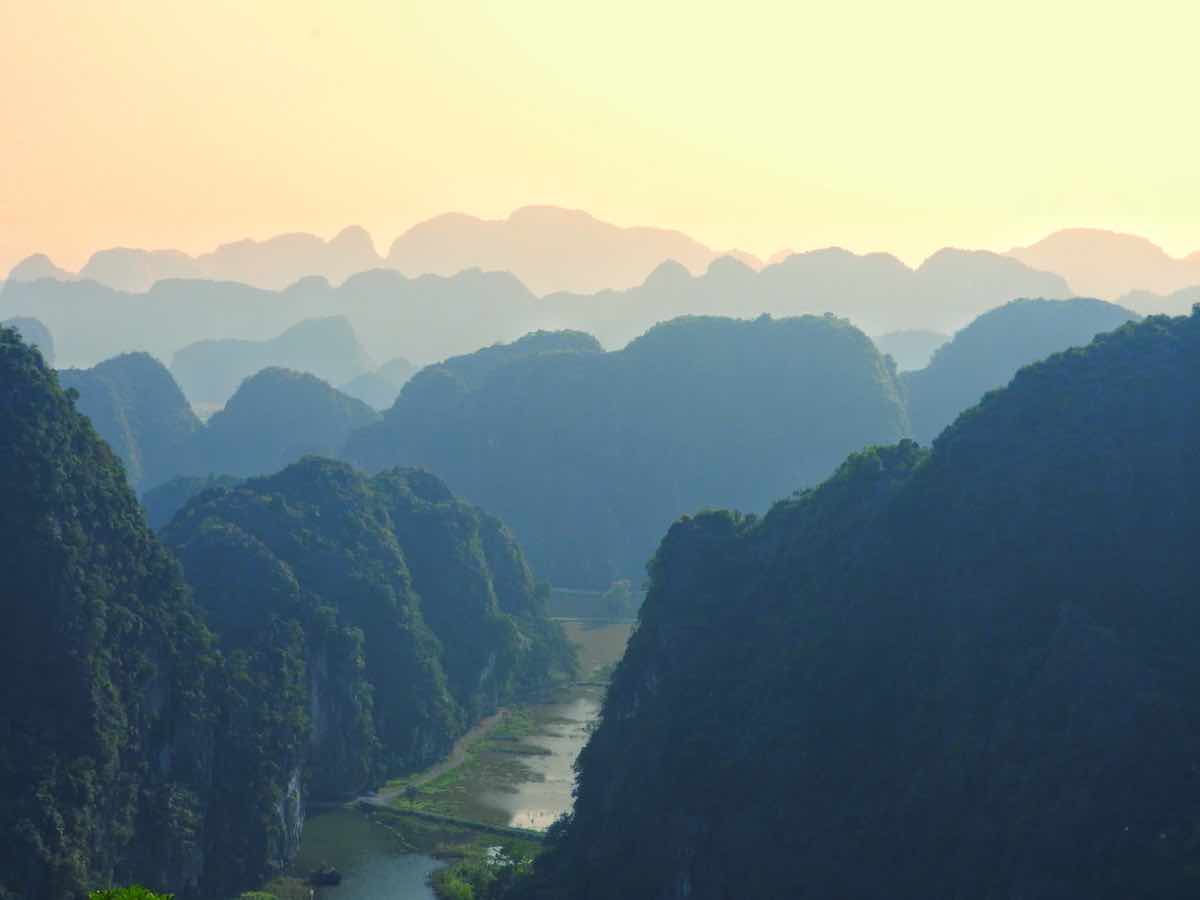 Quite honestly Ninh Binh was a last-minute addition to our itinerary. I was unsure what to expect and it turned out to be my favorite place of my 2-month backpacking trip to Southeast Asia.
Locals nickname this rural region the "Halong Bay in land" due to the massive limestone cliffs scattered in between the rice fields, ancient pagodas and endless caves. The scenery level is outstanding, the locals are extremely friendly and the whole place still looks and feels an authentic gem.
Most people visit Ninh Binh on a day trip from Hanoi, but this is not even close to make justice to this place. Stay for at least 2 full days to explore it at your own pace – by bike preferably – and let the rural side of Vietnam surprise you once all the day trippers are gone.
21

Avoid tap water!

Pretty self-explanatory isn't it? It's the #1 rule of travelers in Asia and even locals in Vietnam know it.

Additionally it's advisable to implement level 2 of alert and avoid ice and salads – you don't know if and how they've been washed – and only brush your teeth with bottled water. If you do this and wash your hands regularly, you're on track to avoid 90% of all food poisonings and tummy pains there.

To keep yourself hydrated, you will have to carry bottled water or use a water filtering system at all times. Take your pick.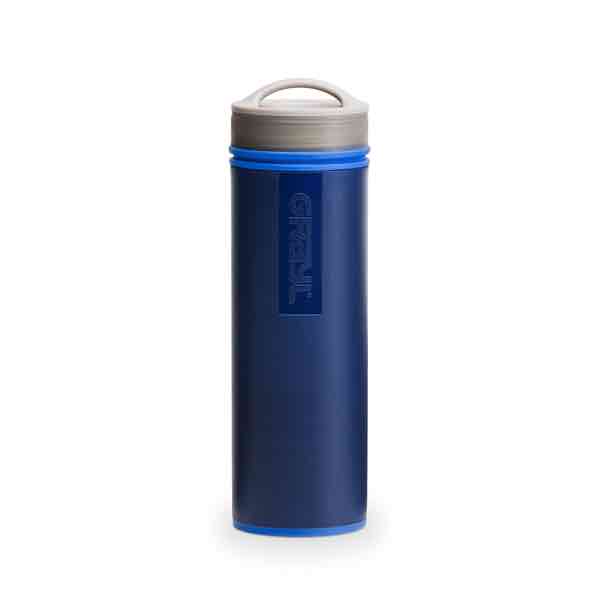 Buying several water bottles a day is not bad for the environment. This bottle makes clean drinking water from any fresh water source in seconds, removing chemicals and 99.999% of most viruses and bacteria (including E.Coli).
22

Learn how to get around efficiently.

There are many ways of getting around in Vietnam, but here's a short overview.
Short distances
🏍 Motorbikes: with a total of over 45 million bikes, this has to be the unofficial transport of Vietnam. Locals eat, sleep in their bikes and carry all sorts of items on them, including live chickens and pigs! Renting a bike is inexpensive, starting at 100k dong/day. But if you're a newbie like me, leave the urban areas for driving experts.
🏍 Motorbike taxis (xe om): translated as hug the driver, these drivers will drive you anywhere you want. As local as it gets.
🚖 Taxis: although becoming increasingly better, taxis are often a source of scams for travelers. Grab and Uber are preferable, but if you really need to take a taxi, stick to more reliable companies like Vinasun.
📲 Grab/Uber: these ride-sharing apps are seamless options to move around. No scams, fair prices and without issues in the navigation.
🚍 Buses: avoid as these are hot, slow and extremely uncomfortable.
Long distances
🚍 Buses: the most common way to get around Vietnam both for locals and tourists. Companies have several routes operated by fairly comfortable overnight buses with beds and free WiFi.
🚆 Trains: trains haven't been updated since the Vietnam War so expect them to be clunky and not always clean. That said, it is a great option to slow your pace down and enjoy the journey. Some of the routes – like between Hanoi and Sapa – are beautiful and very popular with travelers.
✈️ Flights: not the most authentic way of enjoying your time in Vietnam, but they can come in very handy and cut travel times severely. Internal flights are affordable, specially if you opt for low-cost companies like Jetstar, Lion Air, Tiger and of course, AirAsia.
23

Take care of your belongings.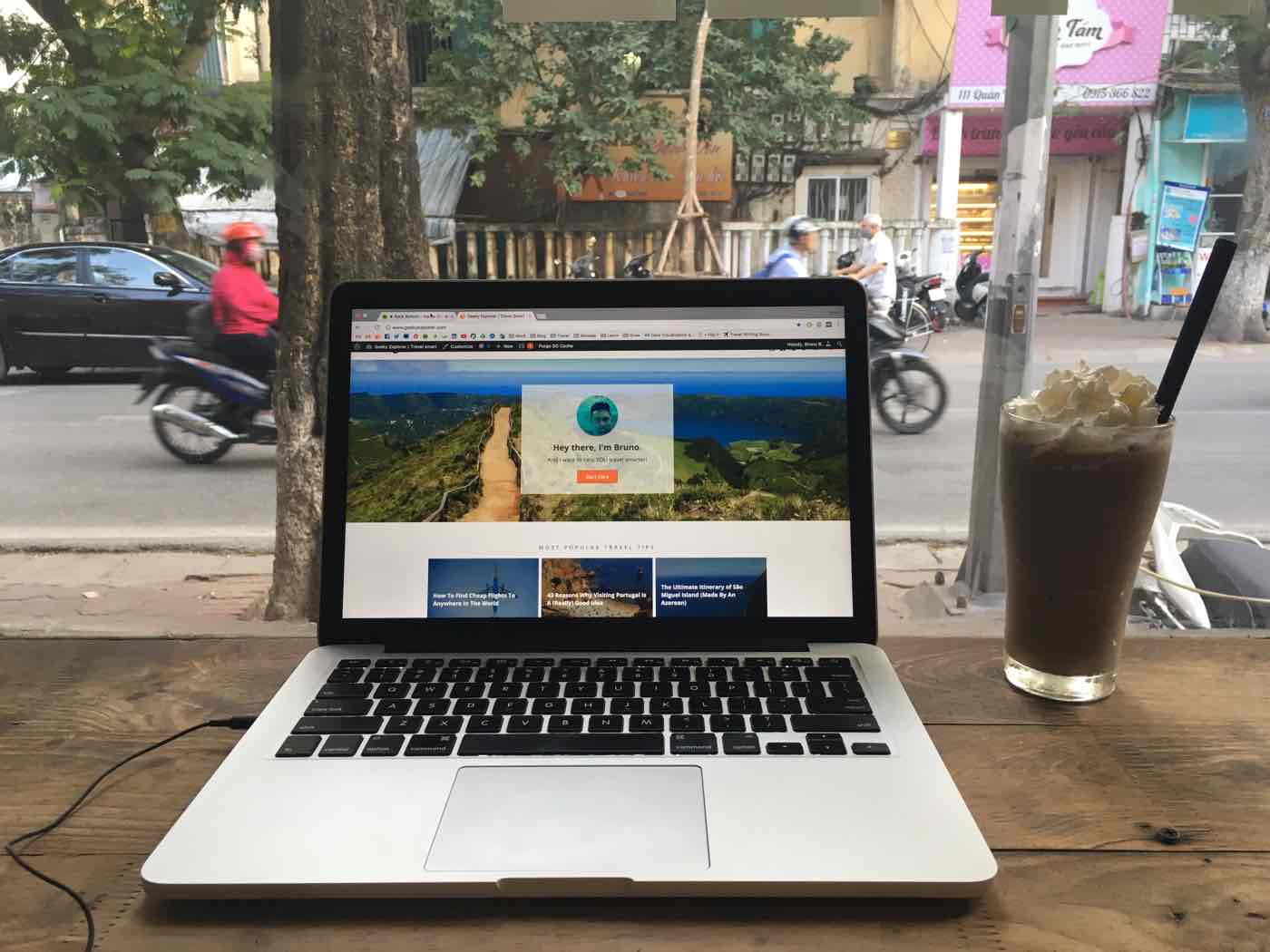 The million-dong question:
Is Vietnam safe to visit?
Contrarily to popular belief, Vietnam is in general a very safe country. There's hardly any crime as locals are extremely tranquil, kind and non-violent people.
Apart from the potential of being ripped off by a few thousand dong by travel agents, the only type of crime you are likely to encounter is petty theft. Pickpockets can act in some touristy areas – please name a country where this doesn't happen though!
On my view the most worrying thing in Vietnam is item-snatching while driving past on a motorbike. It appears to be common in urban areas and thieves can snatch everything from bags to backpacks and phones.
But even this shouldn't be a major issue if you take basic common–sense precautions:
Don't show off any expensive items carelessly.
Spread your most valuable items across different pockets/bags.
Avoid using your phone on busy streets.
Carry your camera with the strip around your body.
24

It's worth to splurge on a Halong Bay cruise. 🚢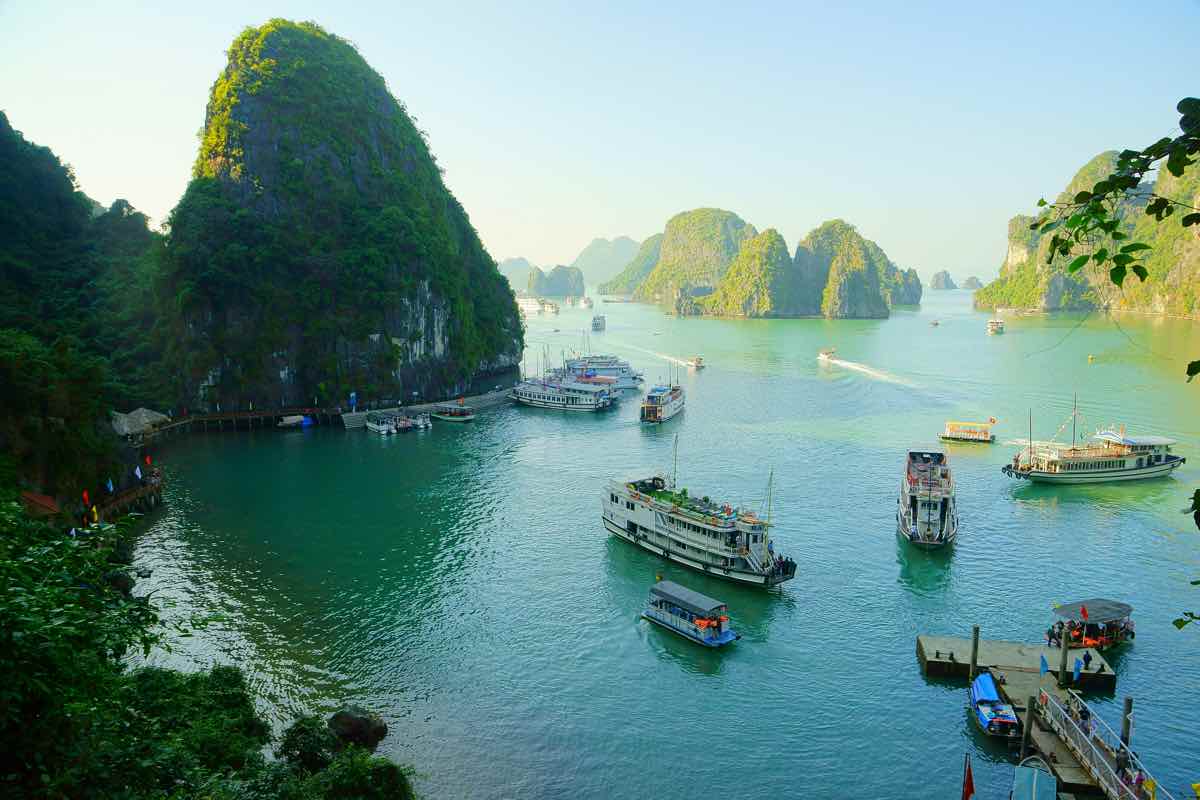 Halong Bay is the #1 destination in Vietnam and it shows by the incredible number of cruise boats navigating the seas. I mean, for some reason this is one of the New 7 Wonders of the World!
Despite the crowds, this place is unique. The landscape of limestone cliffs emerging from the water is magical and there's no better way to enjoy it than from the sea. Debate whether you prefer a 1-day, 2-day or even a 3-day cruise but if there's something to splurge your budget this is it!
The general feedback is that luxury cruises in Halong are a fantastic experience; budget ones can be a bit a real nightmare.
If the budget allows, go for one of the top cruise boats, which include transport from Hanoi, top-notch food and all sorts of activities (kayaking, tai-chi, etc).
As much as I love independent travel, I admit it felt good to have a little break during my 2-month trip to Asia and have someone else decide what to eat and do during the day.
Again, I can't stress enough the importance of doing your homework when choosing your tour. You can have the time of your life or get scammed big time here. To help you further, I've narrowed down your search to the best cruise boats in Booking.com and dedicated a full article to picking the right Halong Bay cruise.
My choice for a cruise in Halong Bay 🚢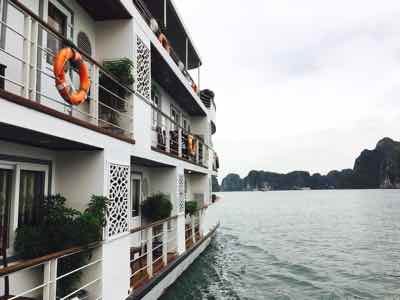 Cristina Diamond Cruise
Can't recommend it enough. I'd go for the 2 nights cruise for a more complete and relaxing experience, but that's highly dependent on the time you have available.
25

Some basic words of Vietnamese can go a long way.

As a highly tonal language, Vietnamese has intricate sounds quite hard to replicate with your throat and mouth. I've tried to say some words out loud and for some reason it never sounds as the way it is written.

In any case, it's always good to master some quick words and expressions. Not only it will facilitate your communication with locals – very few of them speak fluent English – but you're guaranteed to get a smile in return!
Basic Vietnamese words and expressions for travelers 🗣
🗣 Hello – Xin chào (sin chow)
🗣 Thank you – Cảm ơn (gauhm uhhn)
🗣 Excuse me/Sorry – Xin loi (seen loy)
🗣 What's your name – Ban ten gi (ban thane zee)
🗣 My name is… – Toi la… (thoy la…)
As a result of periods of European occupation, some words are extremely similar to French. For instance cà phê (from café), pho mát (from fromage, cheese) and ba gác (from bagage, luggage).
26

Go for the street food!

Being afraid to try street food is missing out on a huge part of Vietnamese culture. Cooked on the spot, served on plastic bowls or dishes it's better enjoyed in one of the pocket-sized tables and chairs on the spot.

I can officially state my best Gỏi cuốn and pho were from a street food stall. I can't guarantee the food will always be better than restaurants nor that they always comply to basic sanitary rules. But for the love of pho, you need to at least try!

Eating on the street is as authentic as it gets in Vietnam and a fantastic way to travel on a budget. Full indulging meals can be found for $1. Yes, I said $1.

Pro tips: Prefer the stalls where locals go the most. Pay attention to how they wash the utensils and whether the meat is well cooked. If you're unsure, start with small snacks before moving to full meals. An nào!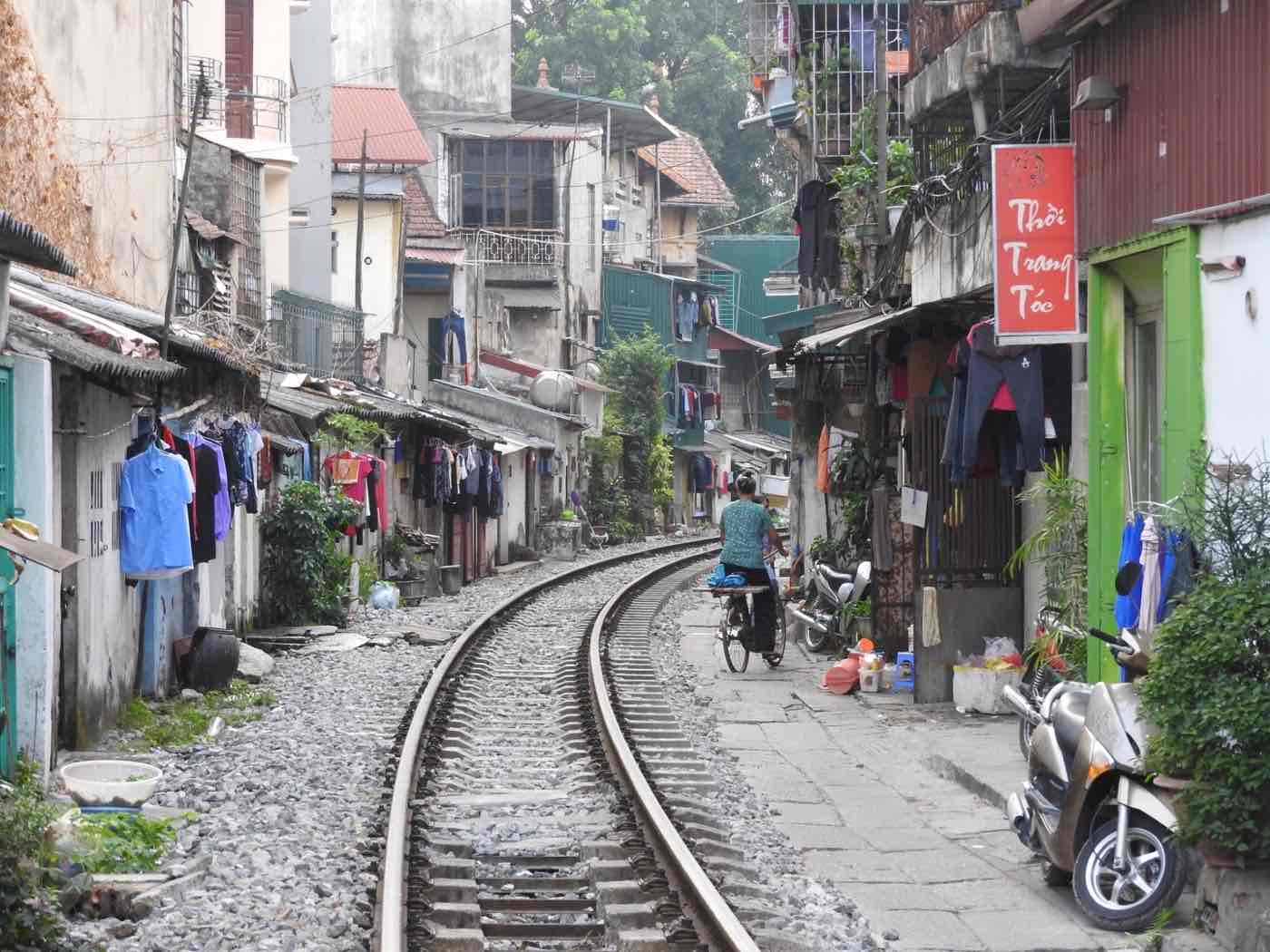 More articles about Vietnam
Are you planning to visit Vietnam? Where?
If you have visited already, I want to hear your very own useful Vietnam tips!