Some of the best day trips from Porto. After been living here for two years, this is my top of destinations to escape the city and go on quick getaways in Northern Portugal.
Just like I shortlisted my favorite Lisbon day trips, now it's Porto time! Not only I feel I've lived here enough to get to know Porto get a good grasp of what is worth seeing, experienceing, and doing around the city.
So, whether you're visiting and have some extra time or are living in Porto for a longer period of time, this article is for you. Here are my suggestions, in no particular order!
🌇 12 day trips from Porto, Portugal
1

Braga

Capital of the Minho region, Braga is one of the cities with the youngest population in Portugal and that reflects on its walkable and bustling center filled with spacious streets, restaurants, bars and things to do.
In Braga's city center, my favorite things to do were admiring the architectural richness of Braga Cathedral (Sé Catedral de Braga) and strolling amongst the sunning flowerbeds at Jardins de Santa Bárbara.
But Braga's highlight is quite far from the city center (you'll need to get there by car or bus): Bom Jesus Sanctuary (Santuário do Bom Jesus), a neoclassical hilltop sanctuary comprised of a monumental 17-story staircase that leads to a church surrounded by forest. Needless to say, all this comes with spectacular views.
2

Aveiro & Costa Nova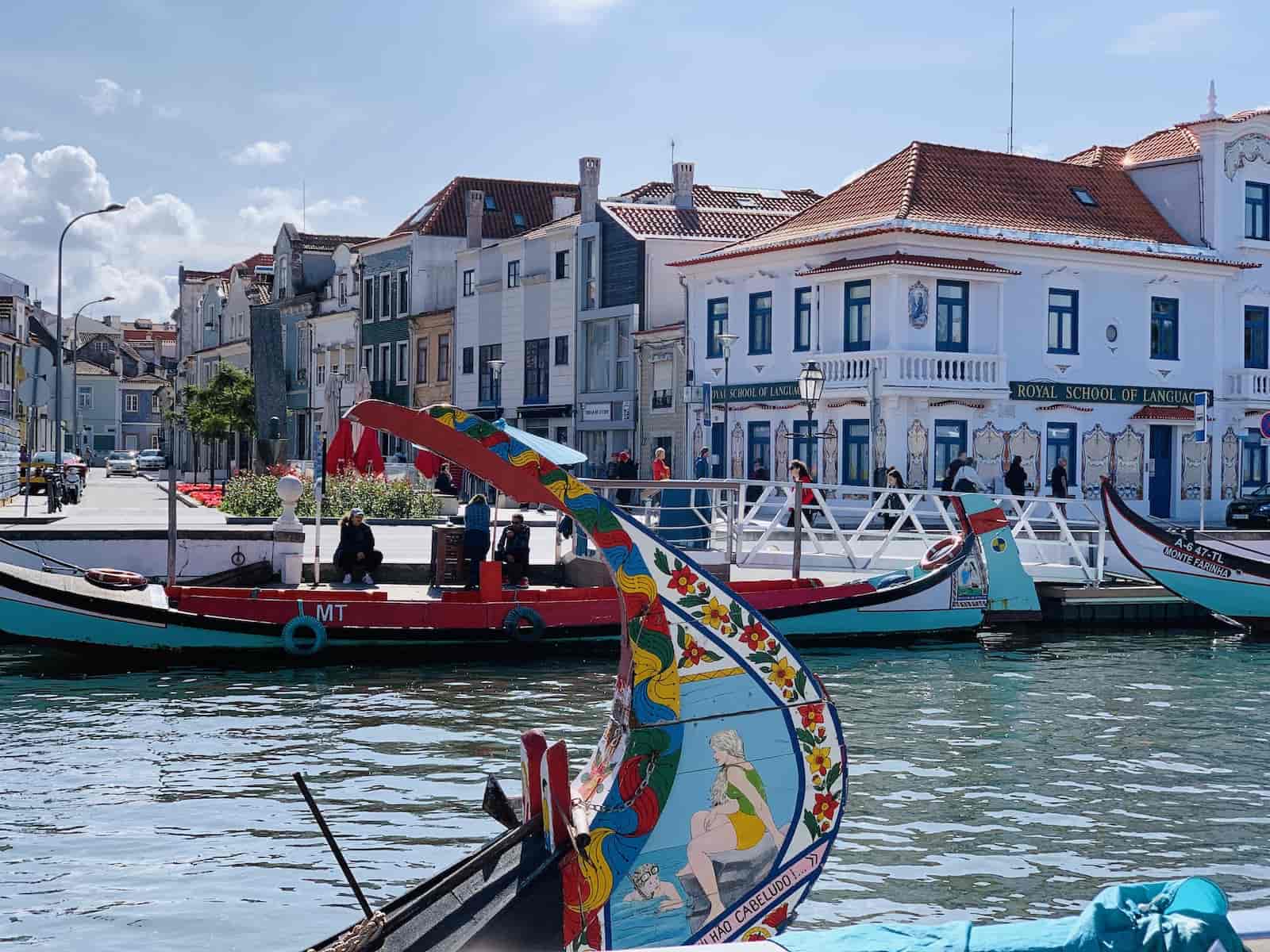 Audaciously called "The Venice of Portugal", Aveiro is surely one of the most unique places you can visit in Portugal. In addition for being known for its canals where flamboyant boats (locally called moliceiros) take tourists on tours around the city, this is the home of ovos moles. Visiting Aveiro without trying one is a sin!
Since you're in the area, head to Costa Nova, one of those Instagram sensations making influencers purchase a plane ticket just for a new background for their poses. The strip of land is famous for its colorful striped houses, squashed between the lagoon and the magnificent beach, very popular with locals during summertime.
3

Douro Valley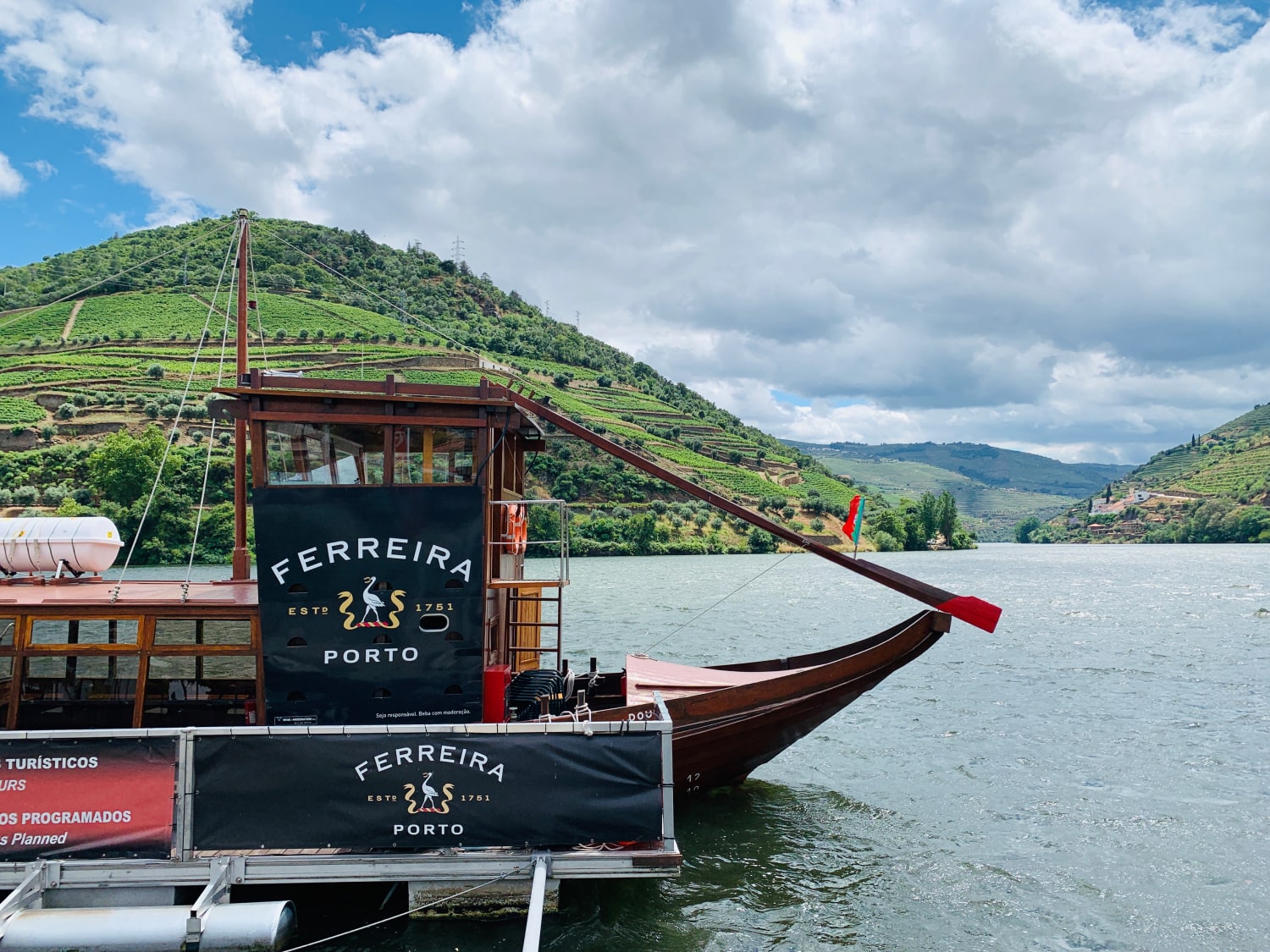 Located just 100 km away from beautiful Porto, Douro Valley is a region in Northern Portugal known for its terraced vineyards and dramatic landscapes overlooking the Douro river. The region's most famous produce is Port wine, but in reality, any food or drink that comes out of Douro Valley is set to be an explosion of flavor.
While it's possible to visit Douro Valley on a day trip, you'd have to pick a very organized tour or stick to one of the main areas like Régua or Pinhão. I HIGHLY recommend renting a car and drive around Douro Valley for a few days to visit wine estates, do some hikes, tour viewpoints or sit down calmly to take the views in.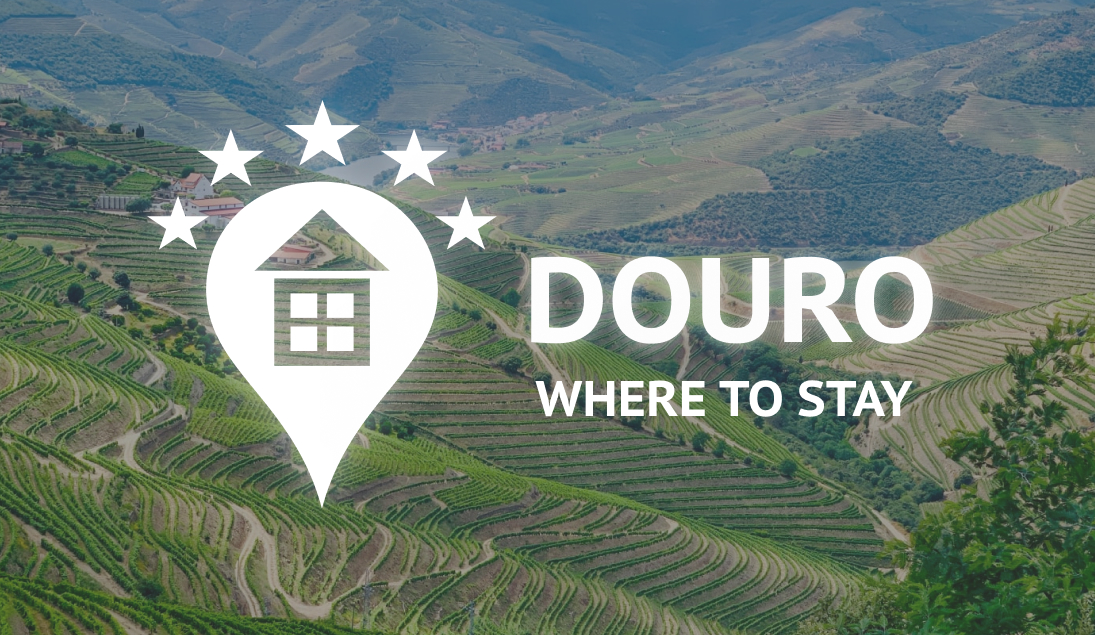 This is a shortlist of the best-rated hotels in Douro Valley.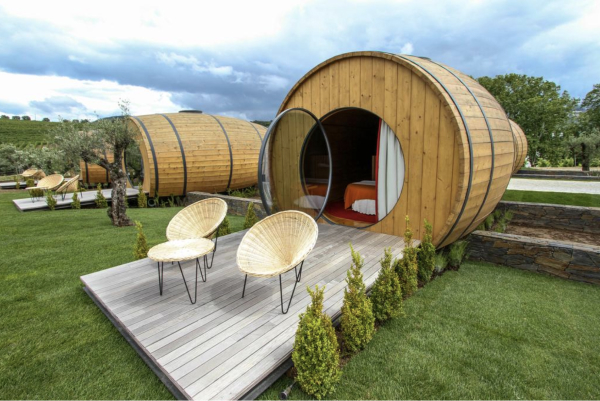 Clean, professional and gorgeous! You'll literally sleep surrounded by vineyards.
4

Lamego

Located just 12km away from the Douro river, Lamego is a nice change of scenery if you're visiting Douro Valley. The heart of this small and walkable city invites you over to walk around and discover its museum, cathedral, and castle.
However, the most striking attraction in Lamego is Nossa Senhora dos Remédios Sanctuary (Santuário de Nossa Senhora dos Remédios). This Baroque cathedral stands elegantly above the town, on a hilltop decorated by a stunning zigzagging stairway decorated with typically Portuguese tiles. Don't miss the 7th-century chapel, believed to be the oldest in Portugal and one of the oldest in Europe.
Lamego is not very well connected by train, so the best chances to get here is to rent a car.
5

Amarante

I visited Amarante on the way back from Gerês during an afternoon and got me hidden gem vibes – what a pleasant surprise! It's not hyped as other cities in Portugal, but honestly, it's a fantastic day trip from Porto:
It's artsy: many important 20th century writers and artists were born here.
It's shaped by nature: on a upland countryside, next to Serra do Marão, and with Tâmega river flowing in the heart of the city.
It has got beautiful architecture: São Gonçalo Bridge and Church are the iconic postcard of Amarante, but there's more to discover!
… and has got a rather unique local pastry: bolos de São Gonçalo are penis-shaped cakes that symbolize fertility.

Top hotels in Porto
I've made the hard work for you.
This is a pre-filtered list of hotels in the best areas to stay in Porto.
6

Paiva Walkways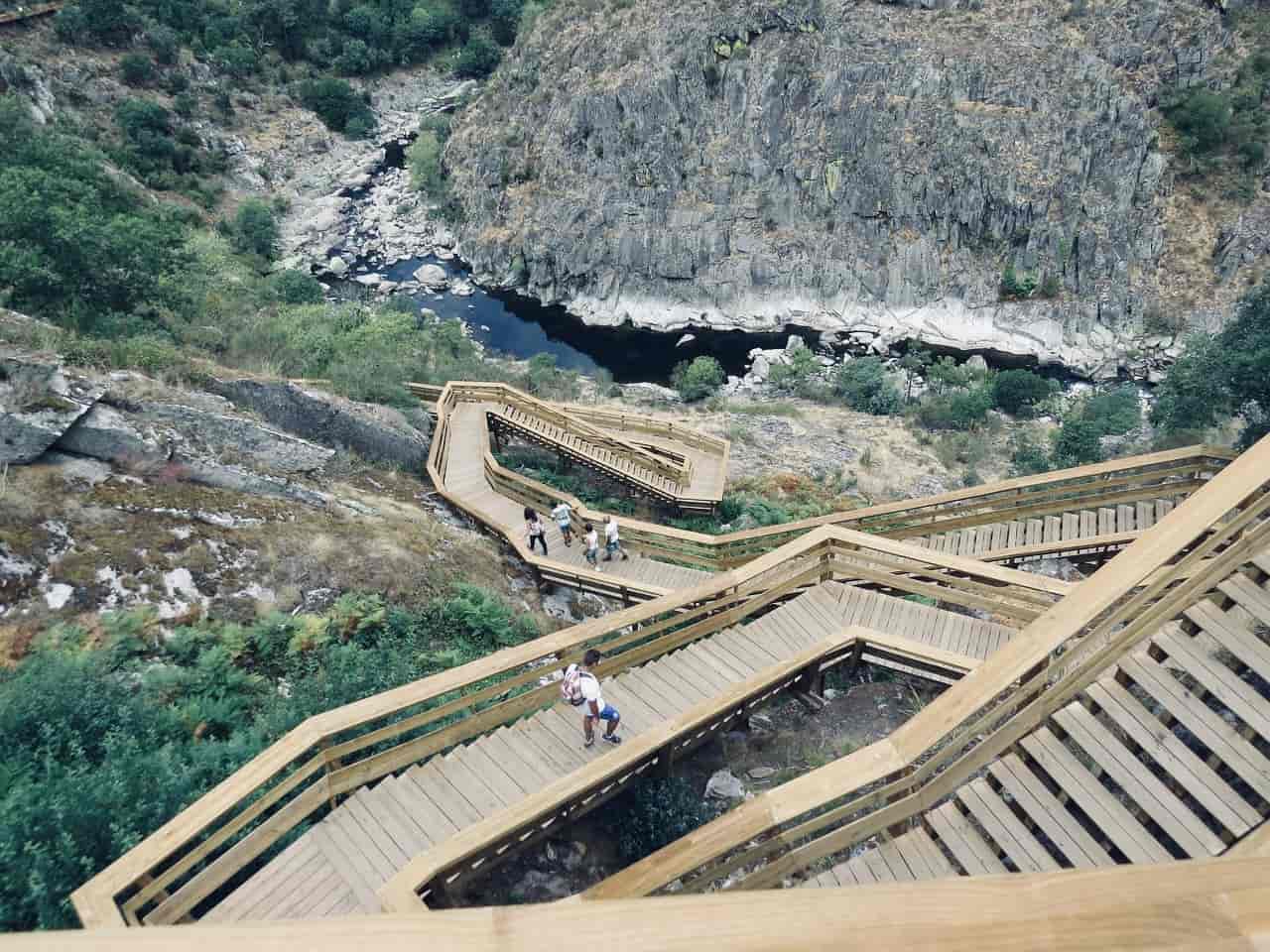 Located in the bank of the river Paiva in Arouca, Paiva Walkways (Passadiços do Paiva) is a 8.7km walk along a wooden footpath. Those who can conquer the steep hills between Areinho and Espiunca are rewarded with a stunning scenery through the Arouca Geopark, listed as a UNESCO Global Geopark.
The best time of the year to walk the Paiva WalkwaysPaiva Walkways is during spring and fall when temperatures are more forgiving. There is no public transportation available from Porto, so a car will be necessary.
7

Ponte de Lima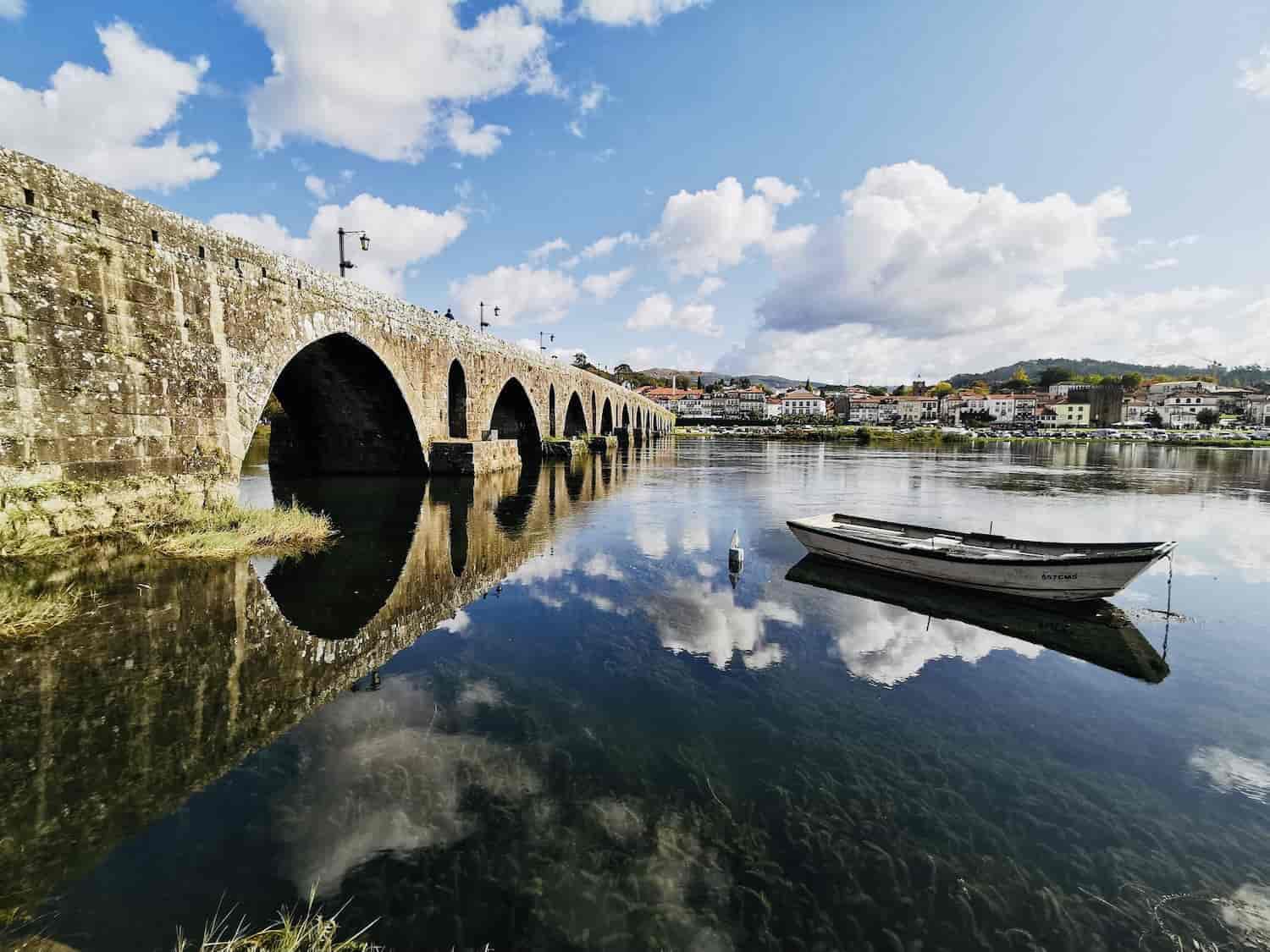 The charming little town of Ponte de Lima can be seen in just a couple of hours, but it packs a punch. The roman bridge, built in 1AD, may be the highlight, but there are magnificent old buildings to wonder at.
But this area is truly unique because of nature. If you're into a bit of adventure, there's plenty of hiking, biking, and kayaking opportunities in the margins of the river Lima.
8

Peneda-Gerês National Park

I LOVE the lush landscape of Peneda-Gerês National Park probably because it reminds me of my homeland Azores. The only (!) National Park in Portugal is located in the provinces of Minho and Trás-os-Montes and spawns across an area of 72 290 hectares. Packed with unreal waterfalls, scenic hiking trails, dense forests, and rugged hills, it's the home of wolves, deer, eagles.
Quite frankly, if you're into nature, this place deserves more than just a day trip from Porto. However, just a 1h20 drive away from Porto, it could be tempting to go there early in the morning and visit some of the most hyped places.
Popular places in Gerês National Park
Cascata do Arado: getting there is tricky but this waterfall + swimming spot is a true Blue Lagoon moment.
Cascata do Tahiti: there are dozens in Gerês, but this set of waterfalls is quite stunning.
Mata da Albergaria: a dense centennial forest on the shore of the Homem river.
Miradouro da Pedra Bela: the most famous viewpoint in Gerês.
São Bento da Porta Aberta Church: a hilltop sanctuary worth a visit.
9

Guimarães

A UNESCO World Heritage Site since 2011, Guimarães is known as Portugal's birthplace. Afonso Henriques, the country's first king was alledgelly born there and Batalha de São Mamede (São Mamede's Battle) – crucial event for the creation of the Kingdom of Portugal – was fought in this area.

I have to say Guimarães is one of my absolute favorite places in Portugal, with beautiful monuments and buildings soaked in rich history. Guimarães Castle (Castelo de Guimarães) and the nearby Casa dos Duques de Bragança are a must-go, but it's the narrow cobblestone streets oozing with charm around Oliveira Square (Largo da Oliveira) that will win you over.

You can reach Guimarães on a 40-min journey by train or bus from Porto.
10

Coimbra

Soothed by the lazy Mondego river, Coimbra is known as the student city and home to one of the oldest universities in the world built on the grounds of a former palace. This alone is worthy of a visit, but Coimbra has plenty of other places worth a visit too. It's UNESCO World Heritage site for a reason!
Sé Velha and Santa Cruz Church dominate the beautiful medieval old town cityscape, while Quinta das Lágrimas (stage of a tragic love story between the prince D. Pedro and Inês) and Jardim Botânico (The Botanical Gardens) are beautiful spots for an afternoon stroll in nature.
.

Top hotels in Porto
I've made the hard work for you.
This is a pre-filtered list of hotels in the best areas to stay in Porto.
11

Matosinhos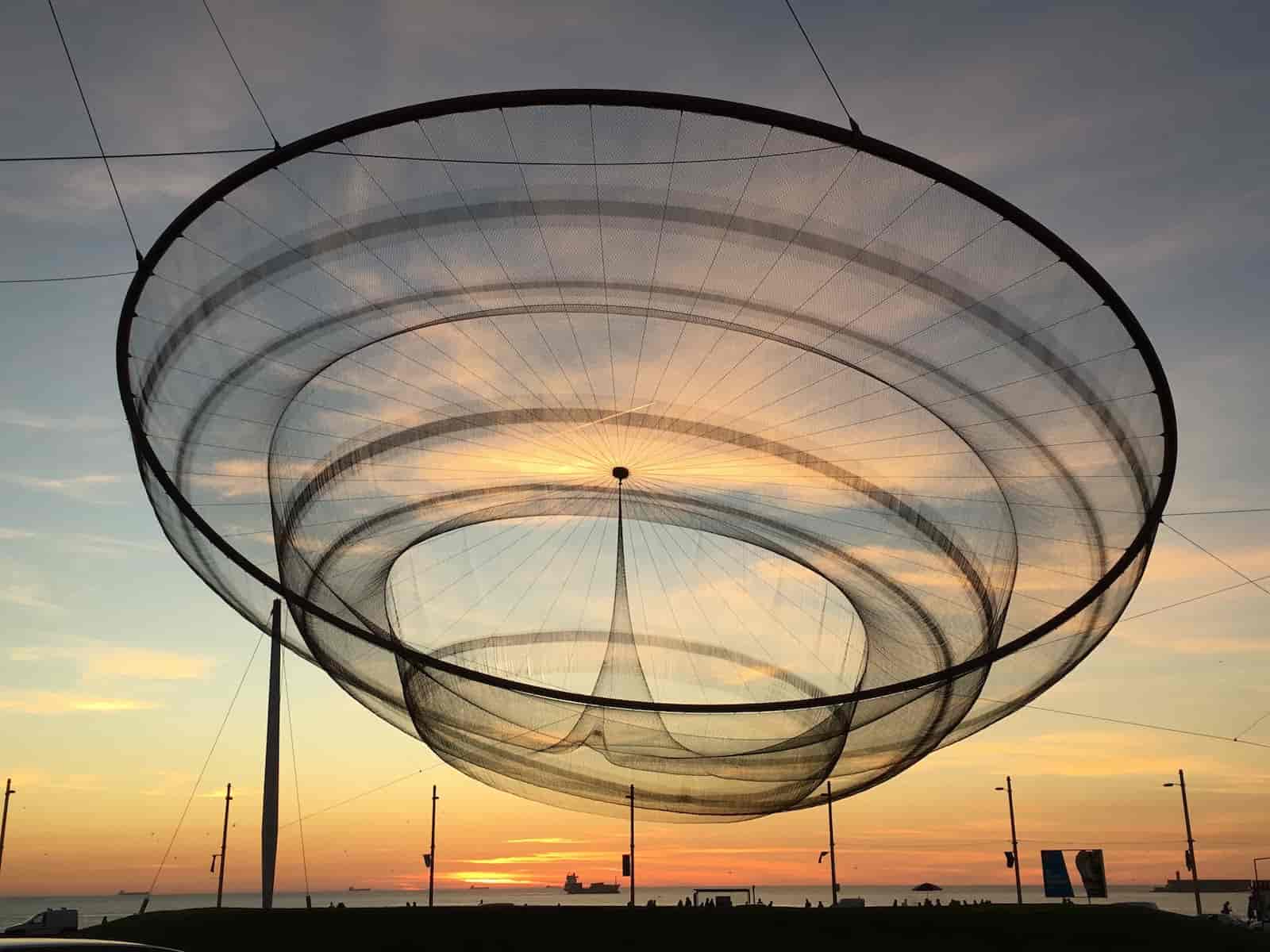 The coastal city of Matosinhos is not the place where you find history, nature, or culture. So why bother?
The first reason of interest: food. Known to have some of the best restaurant concentration by square meter in the country, Matosinhos is praised for the fresh-out-of-the-sea seafood coming daily from the nearby market. Bruno's tip: if you're coming during summer months, order sardines.
Then, it's a convenient day trip. Just a 30-min ride by metro or bus and you're next to Castelo do Queijo, Atlantic beaches and the largest green area of Porto's metropolitan area – Parque da Cidade . Popular with locals, the 205 acres allow plenty of space to unwind, read a book, go for a jog or even serve as a site for larger events like Primavera Sound Festival.
12

Beaches!
View this post on Instagram
Last but definitely not least: beaches! Around Porto, there are several areas rich in sandy Atlantic beaches. Let me be very clear though: this is NOT the Maldives. Beaches around Porto have plenty of wind all-year round (locally known as nortada) and sea temperatures waaay below what you can find elsewhere in Portugal.
Espinho: 16km south of Porto, this seaside holiday resort boasts ample beaches and seafood restaurants.
Gaia: the beaches here have superb infrastructure, with uber cool restaurants and bars.
Leça da Palmeira: not my personal favorite beaches, but Piscina das Marés (a salt water pool complex), is a popular summer spot.
Matosinhos: fantastic seaside promenade and packed with surf schools.
Miramar: apart from beautiful beaches, this coastal town boasts an uniquely beautiful sight: a seaside church (literally on the rocks!) called Capela do Senhor da Pedra.
Other useful resources to plan day trips in Porto
Book your flight to Porto:
Where have you been during your stay in Porto?
What other day trips from Porto do you recommend?