This easy-to-follow Pico travel guide contains all you need to know to explore Pico island in Azores. Find out places to go and how to budget and plan your itinerary. And of course, what and where to eat. Let's get started!
Each island in the Azores has its own charm and appeal. There's loads to see and explore in these Atlantic islands, you'd need at least a month to go through them all.
Pico, the second-largest in Azores, is nicknamed "grey island" because it's the most volcanic and basaltic of them all.
Dramatic landscapes of all kinds of lava formations dominate the scenery, contrasting with the blue of the ocean and the white from the foam of the waves.
You'll quickly realize you're in a paradise, but a very different one from the greenery of São Miguel for instance.
This article is a full detailed guide with all you need to know to explore Pico for a few days.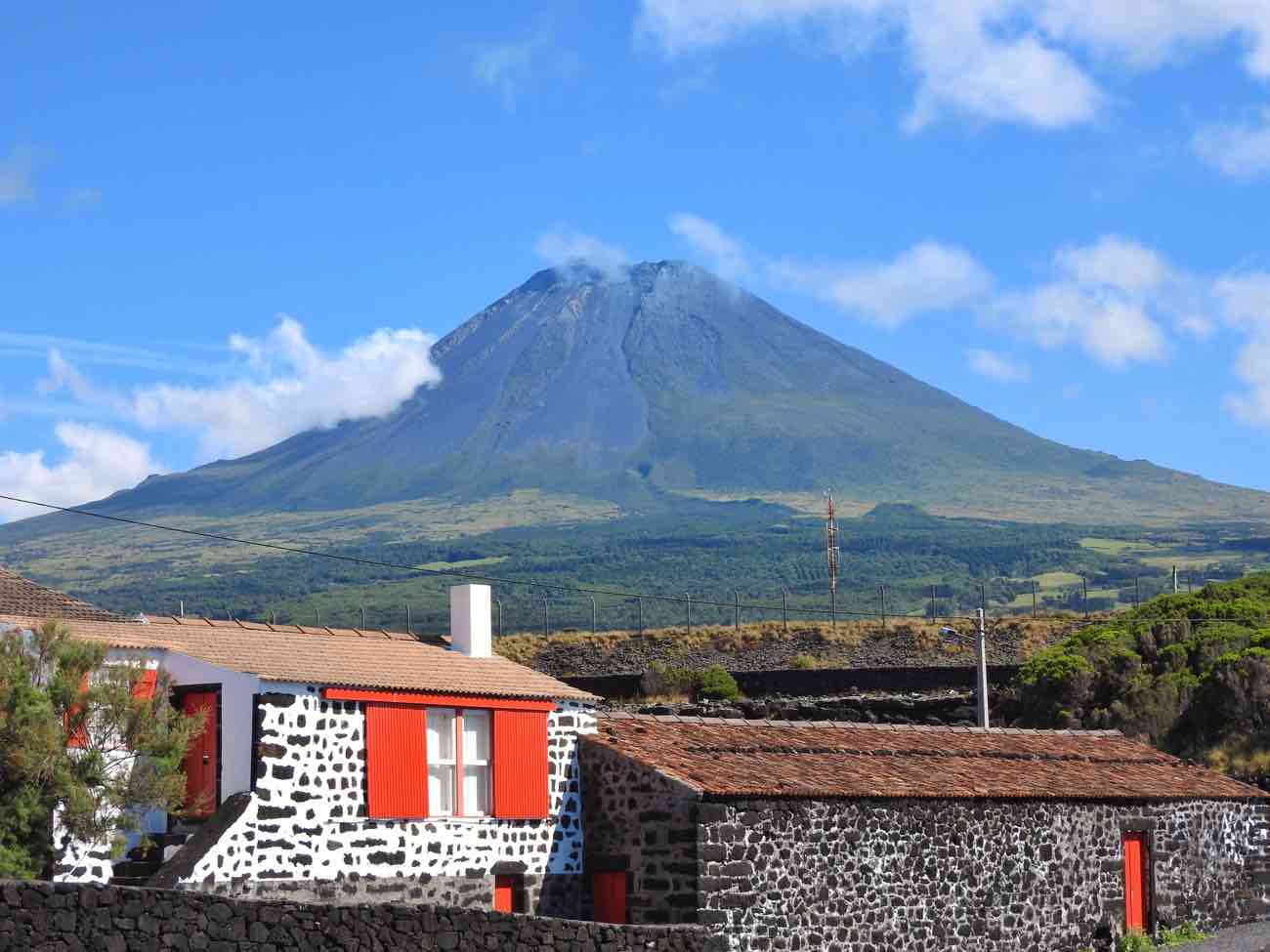 Sections of this Pico Travel Guide
How to get to Pico, Azores?
There are basically 2 ways to get to Pico: by sea or by air.
Atlântico Line ferries have several daily connections to other islands of Azores archipelago, particularly the "neighbour" islands of Faial and São Jorge. Schedules change throughout the year and boats are more frequent during summer months.
The other option is to fly. For now the only airlines flying to Pico are SATA/Azores Airlines and TAP Portugal. Flight prices can be high in peak season.
Pro tip: you can buy a cheaper flight from mainland Portugal to Ponta Delgada (São Miguel island) and SATA will put you on a forwarding flight to Pico for FREE. Note there is some bureaucracy involved and is subject to seat availability.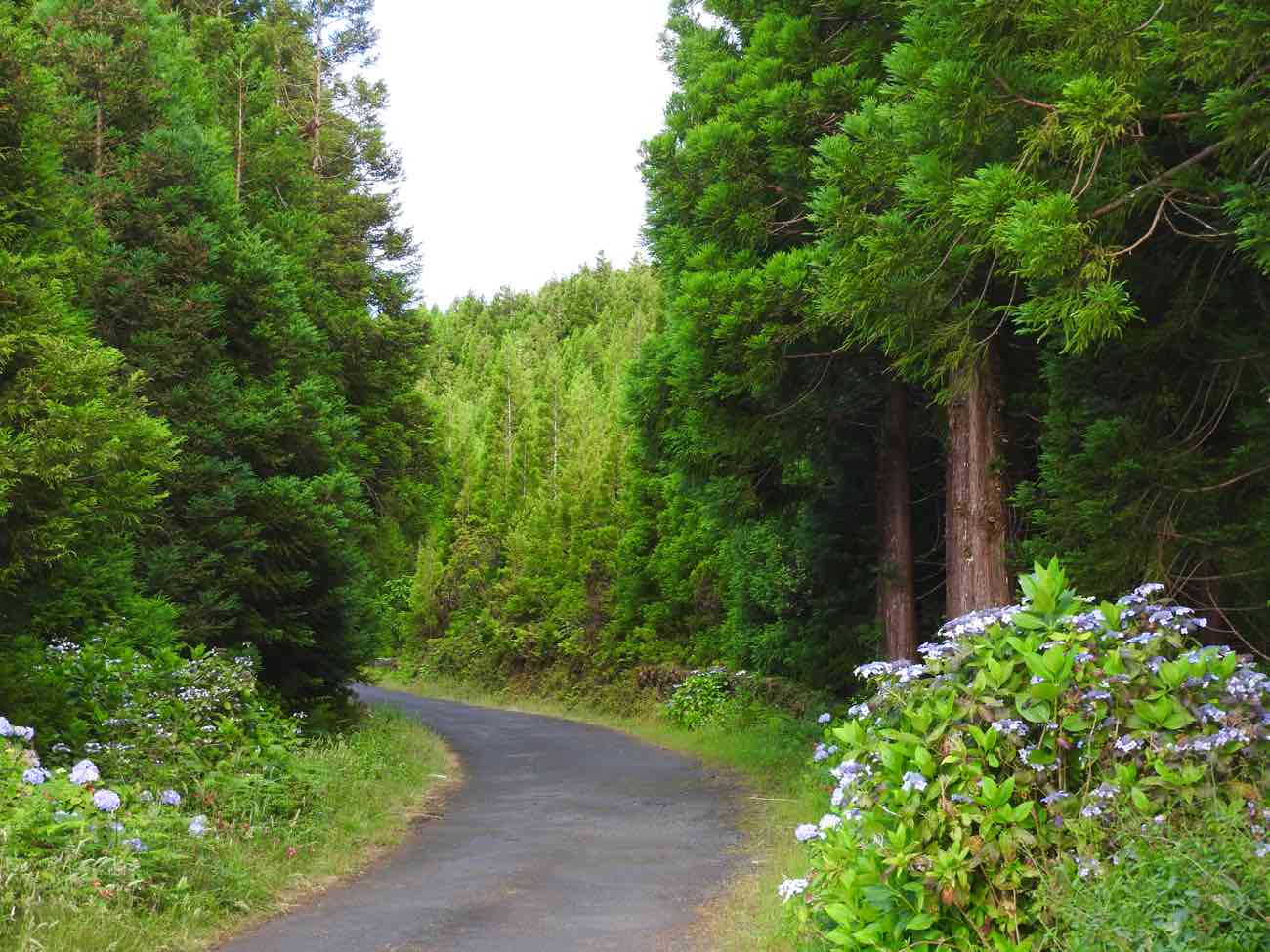 Best Time To Visit Pico
Weather-wise, the Azores are known for their ever-changing weather. As a local I know we can have the four seasons in just one day and even more in an island with a dramatic mountain landscape like Pico. It's a leap of faith.
Choosing the best time to visit the Azores is much more than just looking at the good weather. Eventually it all comes down on your interests and which activities are you most willing to experience in the islands: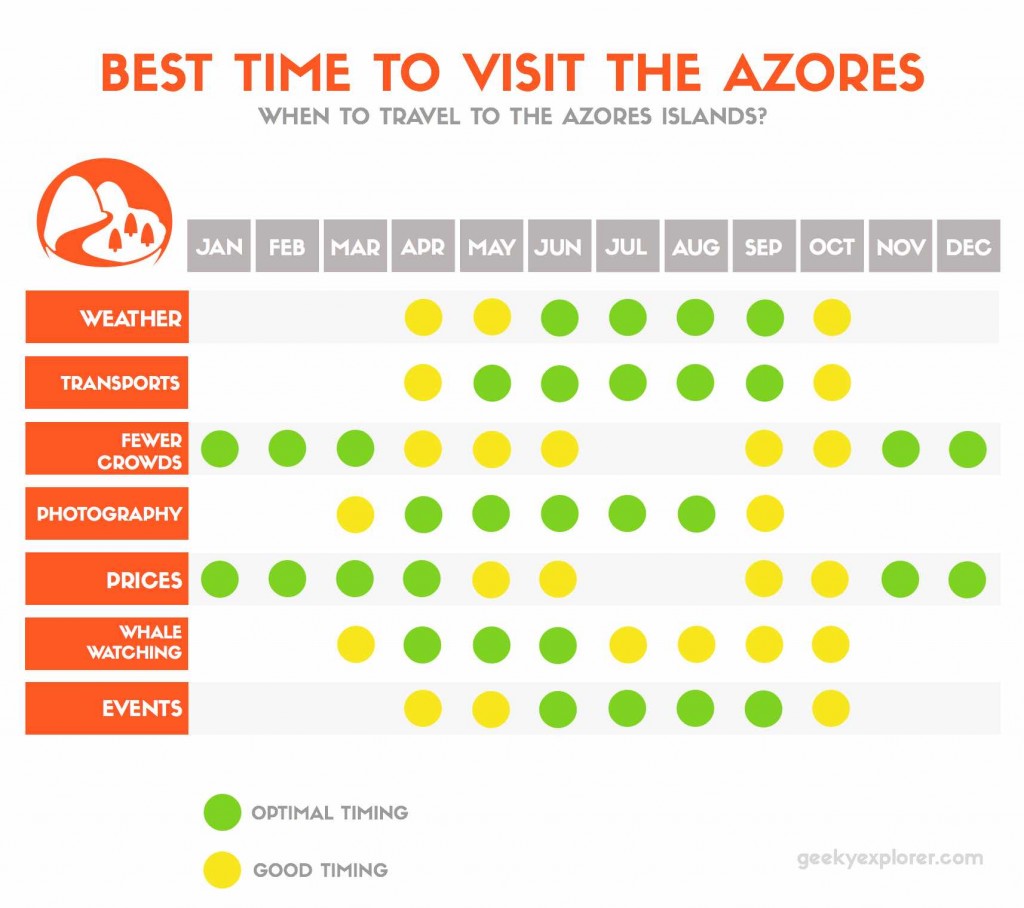 Overall and by adding all these criteria to the mix, June or September looks like winners to me. You can find a month-by-month analysis on my page about the best time to visit the islands.
There are not many places to stay in Pico. Book your accommodation ASAP
Itinerary to explore Pico island
Find below a suggested itinerary to explore Pico island. I've created a list of sights up until 3 full days.
This is in order of importance. For instance, if you only have 2 days available in the island, my suggestion is that you do the things on first 2 rows.
Days
What to do
1
- Mount Pico
2
- Gruta das Torres (Torres' Cave)
- Museu do Vinho (Wine Museum)
- Vineyards and wine tasting
3
- Whale-Watching
- Museu dos Baleeiros (Whalers' Museum)
- Piscina Municipal da Madalena (Madalena's Municipal pool)
4
- Hiking
- Lagoa do Capitão

To help you further here are these places in a map. Also below in the next section can find some more detail about the top 3 places to go in Pico.
Restaurants & Bars – Blue pins
Main sights – Orange pins
Top 3 Places to go in Pico
To put it simply, there are 3 things you can't miss in Pico: the mountain, wine and whales.
Montanha do Pico (Mount Pico)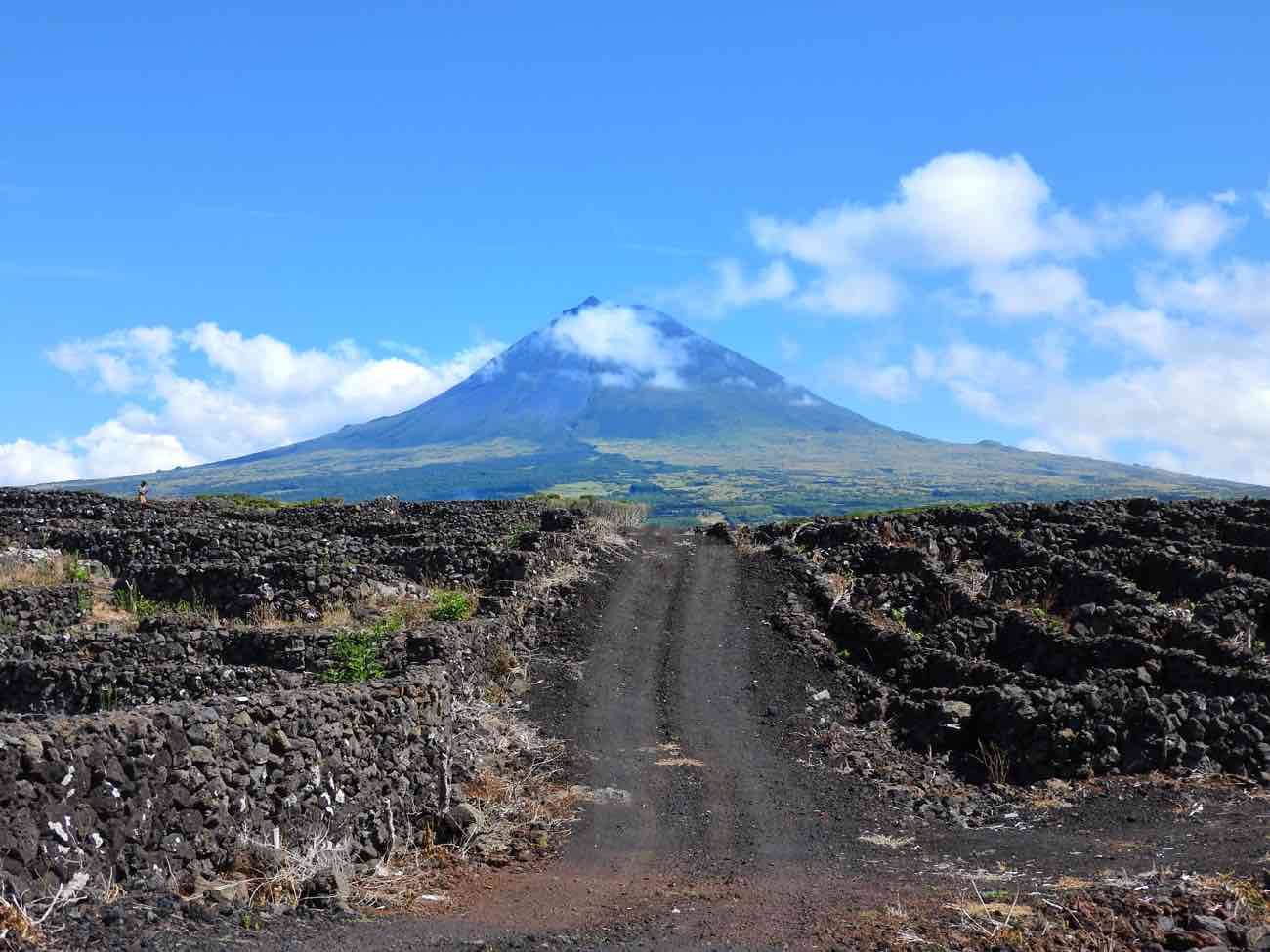 Mount Pico dominates the entire landscape of the island and it deserves to be visited. It's the first thing you see when arriving and the last thing you see (pro tip: get a window seat if you're flying out of Pico!).
I highly recommend hiking Mount Pico. It's an authentic geology field trip and the views from up there over the ocean and nearby islands are gorgeous (if the weather permits).
Personally this was one of the most demanding physical challenges I've done n my life. A 7/8-hour hike does not seem that much, but when we're talking about a harsh and steep terrain, well. Let's just say my knees felt it for days!
Vineyards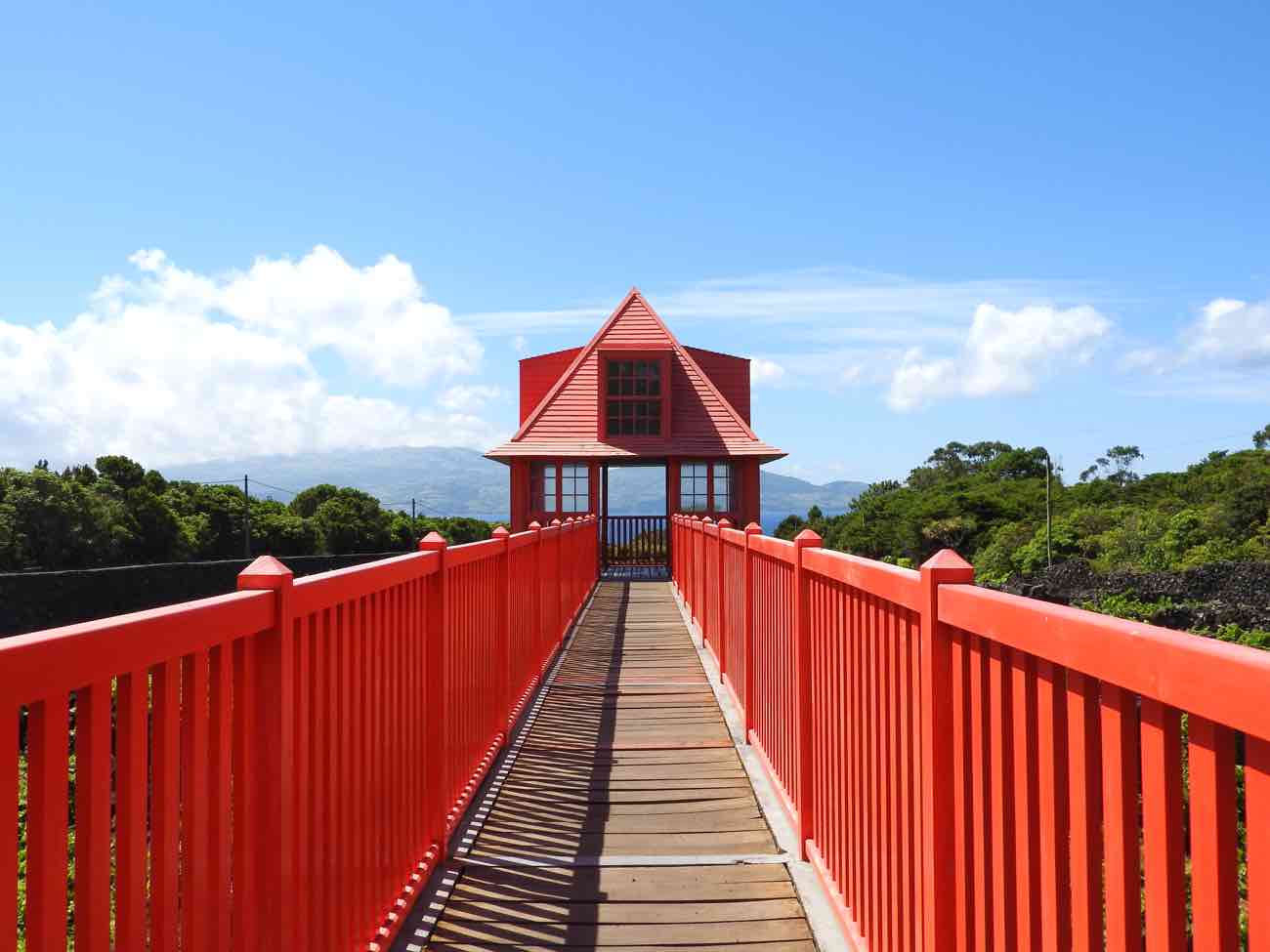 One of the most polarizing landscape views you can see in Pico are the vineyards. Right next to the airport, it's impossible to miss the huge pattern of black lava rock walls built to protect the vines from from wind and seawater. These are called currais. It's a stunning contrast to the azure Atlantic ocean and the lush green meadows.
In 2004, UNESCO considered Pico vineyards a World Heritage Site. Museu do Vinho (Wine Museum) is a scenic spot to learn more about the wine culture.
Whale Hunting Whale-Watching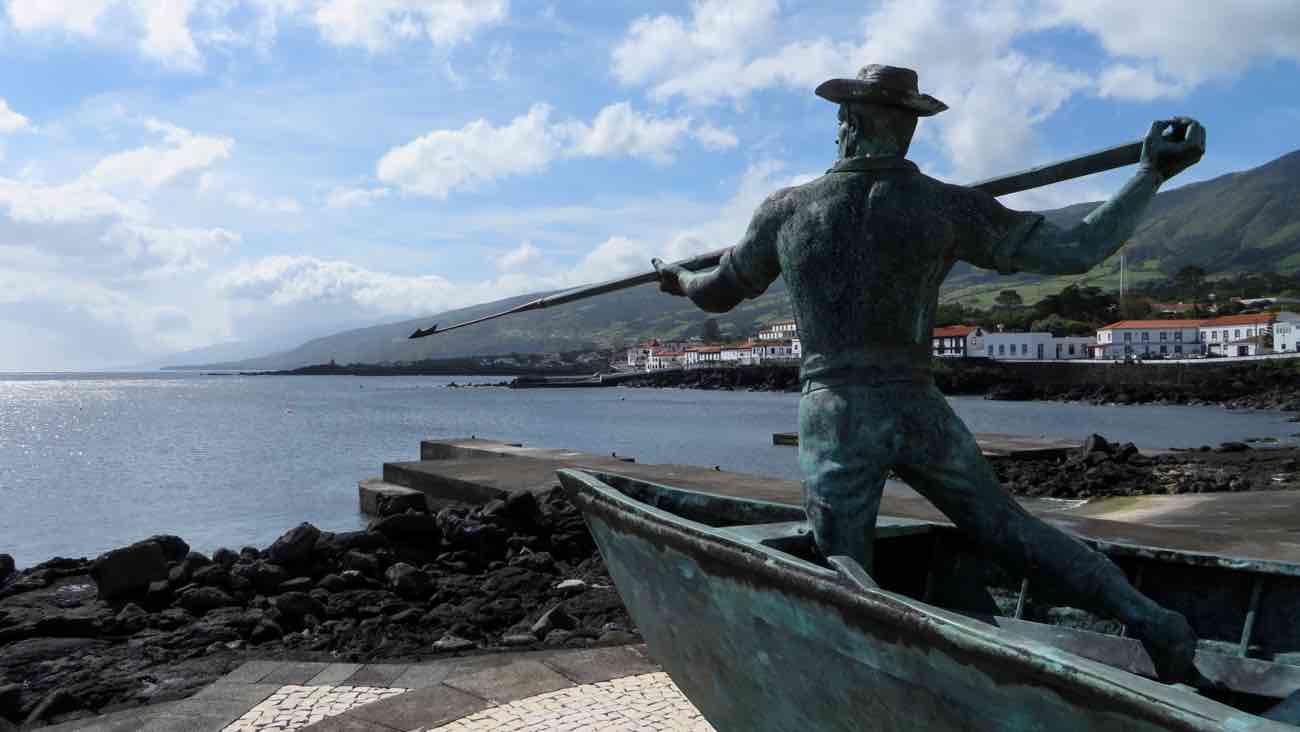 Whale hunting in Pico started in the 18th century, when American whalemen came specifically to the Azores to hunt sperm whales. By the 40s and 50s, a whole whaling industry has arisen and played a key role in the economy of Pico, particularly in São Roque do Pico. Workers hunted and "processed" whales to produce flour and oils.
This gruesome activity was finally forbidden in 1986 and the industry switched from "whale hunting" to "whale watching". Today, you can visit a dedicated museum to whalers (Museu dos Baleeiros) join one of the several whale-watching tours.
As one of the best places for spotting whales worldwide, this is a must-do activity in Pico. Espaço Talassa is a well-renowned company to go with.
Pro tip:Between April and October, the chances of sights of whales and dolphins increase.
Food in Pico island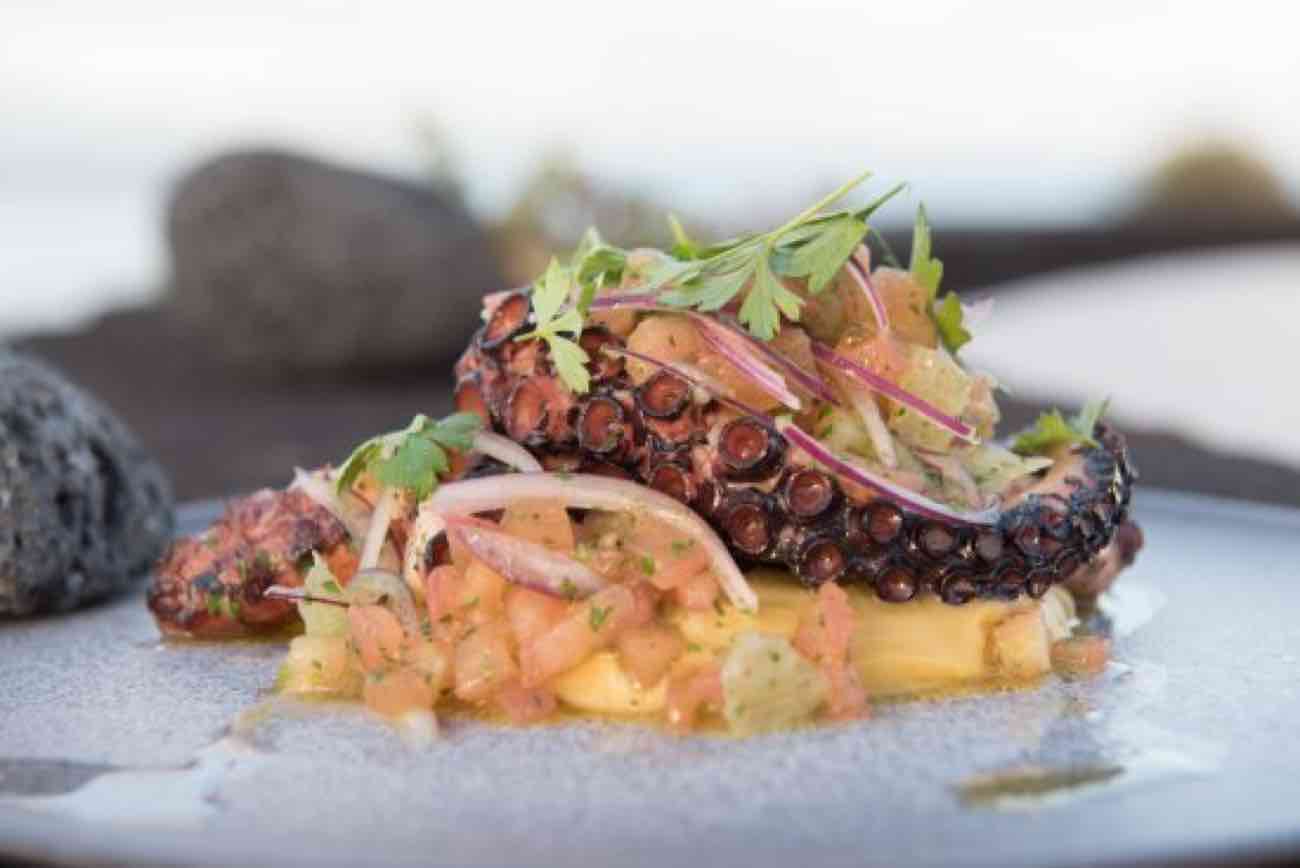 The food you can expect to eat in Pico does not differ that much from what you can find in the rest of Azores or even in mainland Portugal.
Expect a lot of shellfish and fresh fish – specially cod and tuna – as well as meat-based dishes. Wine is a must.
Ananás (pineapple): it's actually from São Miguel island, but it's so good you need to have it whenever and wherever you see it.
Lapas (limpets): the most famous shelfish in Azores.
They usually are served grilled with garlic, butter, pepper and a bit of lemon.
Pão do Pico: typical bread from Pico island.
Vinho (wine): a must when you're in Pico is the local wine from the unusual vineyards that grow on lava rocks. My personal favorite is Terras de Lava.
We ended up self-catering a lot in Pico because our house had a BBQ – we grilled chicken, vegetables, fruit and everything in between. The times we did eat out we had very good experiences. Here are my 2 favourite spots.
My Favorite Places to Eat in Pico island
Cella Bar: it's more popular to go for drinks with a gorgeous view over Faial, but they also serve meals with typical Azorean food. The dishes are as stylish as their architecture which is an experience by itself. The fish soup is incredibly rich and tasty and YOU MUST TRY THEIR CHOCOLATE MOUSSE.
Casa Âncora: opened in 2016 right next to the sea in São Roque do Pico and is part of the new generation of restaurants popping up all around the island. The service is great and the food is impeccably presented, matching the minimal and nordic vibe of the place.

Where To Stay In Pico
I recommend staying at least 2 or 3 full days in Pico. Remember if you're climbing Mount Pico you'll need to allow a full day for it.
Apart from this, allow yourself some time to unwind and explore the landscapes the island has to offer. Staying in Madalena or São Roque is more convenient, but a remote place will make your vacation more special.
⭐ My top hotel recommendation in Pico ⭐
Sadly the house I stayed in Pico is no longer accepting guests.
However the one below is immediately next to it.

Adegas do Pico
Stunning rural houses oozing charm. If you want peace & quiet, this is it. The starred sky at night is a plus!
Want more options?
Try starting your search with this shortlist of hotels and rural properties in Pico. It only includes the properties with the best reviews, free WiFi and location.
Holiday Packages in Pico
I usually don't use travel agencies to book holidays. That's why I don't even recommend them here. I have to make an exception for Azores Getaways because I really think they have some pretty good prices for flight + hotel to the Azores – starting at 499USD.
Plus, you can customize your package by adding one or two islands to your itinerary which is great. I recommend using them if you:
Are flying from the United States
Don't have much time to plan your holidays
Like to have everything sorted when arriving your destination
If you don't fall into these categories, you're better off by booking your flight and hotel in Pico independently.
There are not many places to stay in Pico. Book your accommodation ASAP
How to get around Pico island
Like elsewhere in the Azores, public transportation is very limited in Pico. Technically you can rely on the poor bus service or a combination of tours every single day (tiring and costly!).
The best option is to rent a car. Traveling independently in the islands boosts the sense of adventure and will make your vacation truly memorable.
The easiest way is to rent a car directly at Pico Airport.
I was a bit unlucky with the local company I went with (Oásis) as they tried to charge me for scratches that were already there. Nothing happened in the end, but still not pleasant, I recommend you pick a different one.
Cost of things in Pico island
Insularity has a price and in Pico it really shows. For instance, I found supermarket prices to be higher than anywhere else I've been in Portugal. The rest of things are slightly pricier, but nothing scandalous.
To give you a good idea of the budget you can expect, I'll give you some examples of what things can cost. The prices are up-to-date at the date of writing of this article (summer 2017).
Pico budget and daily costs
Vehicle rentals: a car is for sure the best way to get around. We rented with Oásis (a local company): 216 euros for 3 days. Quite expensive, but the absolute cheapest we could get in July.
Gasoline: the price of petrol fluctuates significantly over time, but when we were there, the price of gasoline was roughly 1,3EUR per liter.
Food: Local restaurants serve main dishes starting at 7/8 euros. I reckon on average a full lunch for 2 costs somewhere around 25-30 euros. (Now that I think about it I didn't see many places with lunch menus). Some of the more trendy places can be slightly more expensive during dinner: a full meal for 2 people starts at 32 euros.
Water: don't forget to hydrate! A big water bottle (1,5L) costs no more than 0,8 euros in supermarkets.
Accommodation: Honestly I couldn't get a sense of the normal prices in Pico. Summer season seems to overcrowd the few accommodation places in the island so prices are biased. I'd say if you book in advance you can get a medium-quality double room starting at 30 euros. But if you're going on a group I highly recommend renting a small remote rural house. It's cheaper, prettier and adds to the experience. We were 5 and paid 240 euros for 3 nights in our lovely little house in Prainha.
Sights and tours: see below some of the prices you can expect for tours and main sights.
| Attraction | Entrance fee (in euros) |
| --- | --- |
| Casa da Montanha (Mount Pico) | 10+2 (insurance) |
| Museu dos Baleeiros (Whalers' Museum) | 1 |
| Whale-Watching | Starts at 55 |
| Gruta das Torres | 7 |
| Museu do Vinho (Wine Museum) | 2 |
| Wine Tasting @ Cooperativa Vitívinicola | 2,5 |
This means you can get around independently in Pico with less than 60EUR/day, not including tours. If you cook at home at least once a day, you can even drop this number to a comfortable daily budget of 40-45EUR.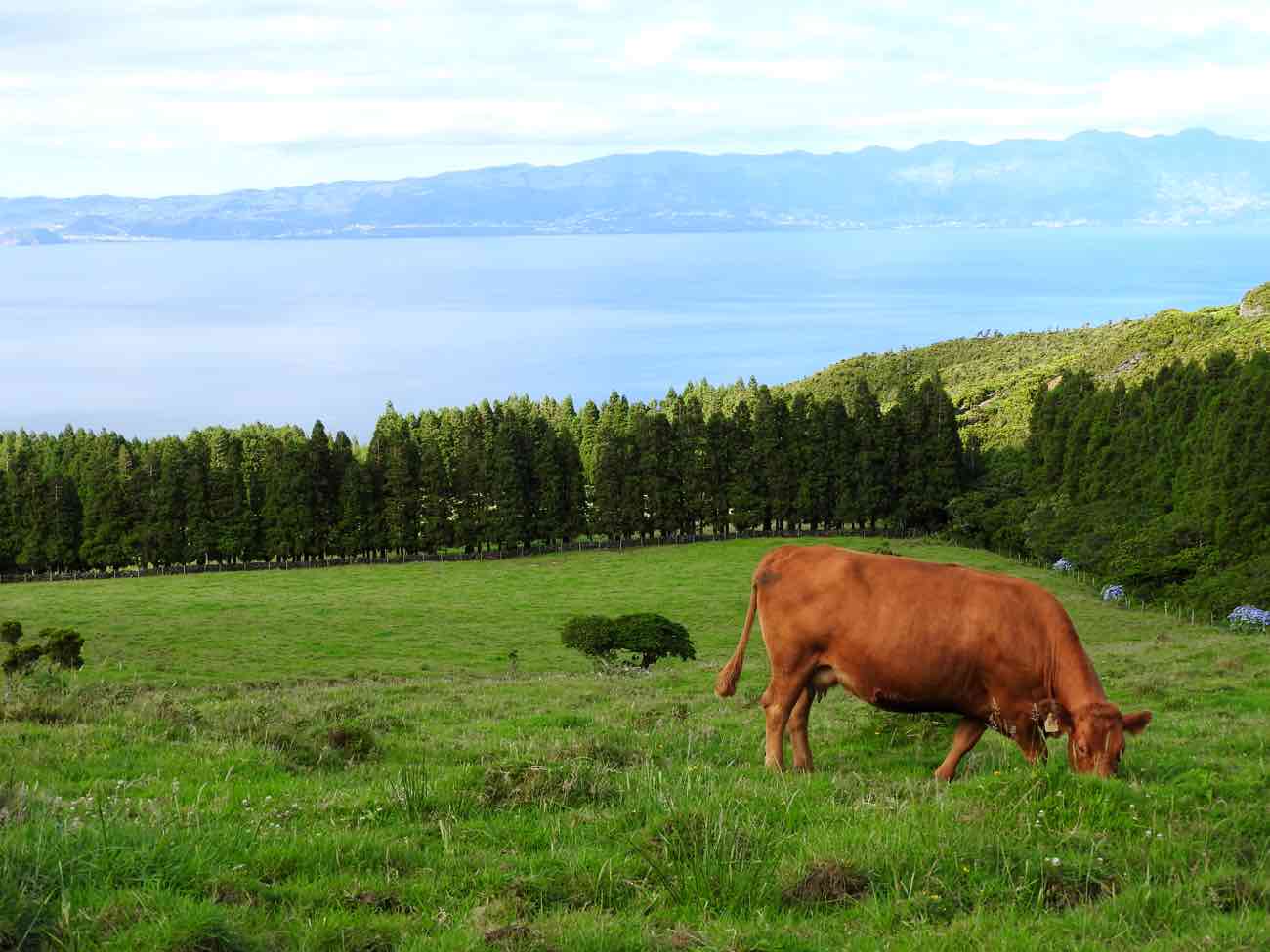 Pico Travel Review
Visiting Pico really put things in perspective for me. It particularly made me realize how touristy my home island São Miguel is quickly getting in comparison.
The challenge of hiking Mount Pico was definitely the physical highlight, but I was more impressed with the diversity of stunning landscapes and how they made me feel.
On a sunny day, it's like someone set the saturation levels to the maximum. The green of the meadows, the blue of the ocean, the black of the lava rocks are eye-striking. The views to Faial and specially São Jorge are a delicious extra.
More than any particular sight or activity, Pico is the place to fully embrace the azorean life. Go as local as you can. Rent a rural house as remote as you can. Go to the supermarket. Watch stars at night. Listen to the cacophony of crazy birds (cagarros). You won't regret.
Pico Travel Ratings
☆☆☆☆☆ - nhec! ★★★★★ - wow!
Accessibility: ★★☆☆☆
Accommodation: ★★★☆☆
Activities/Things to do: ★★★★☆
Cost (Overall): ★★★★☆
Food: ★★★★☆
Getting Around: ★☆☆☆☆
People and Culture: ★★★★☆
Safety: ★★★★★
Scenery and Environment: ★★★★★
Uniqueness: ★★★★★
OVERALL TRAVEL SCORE: 37/50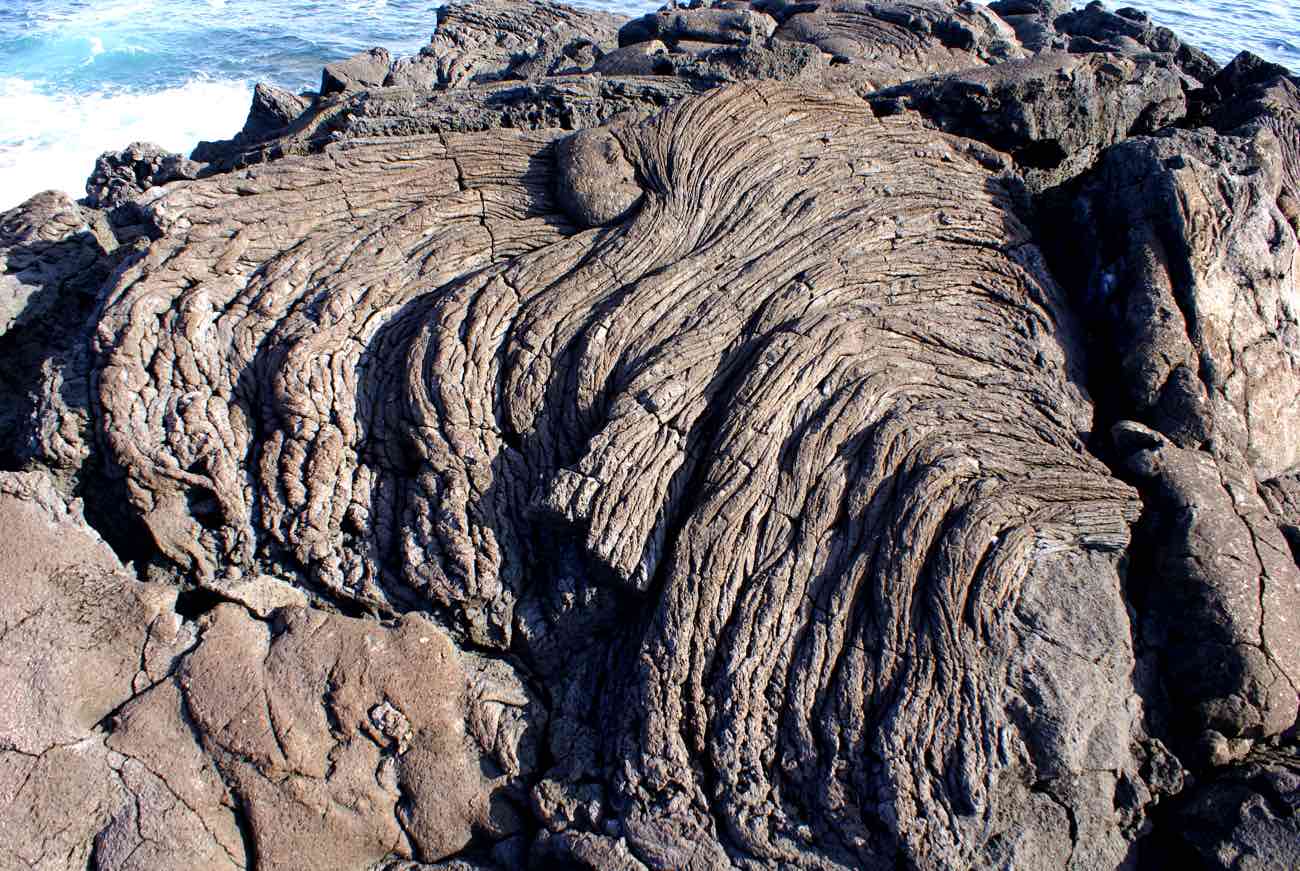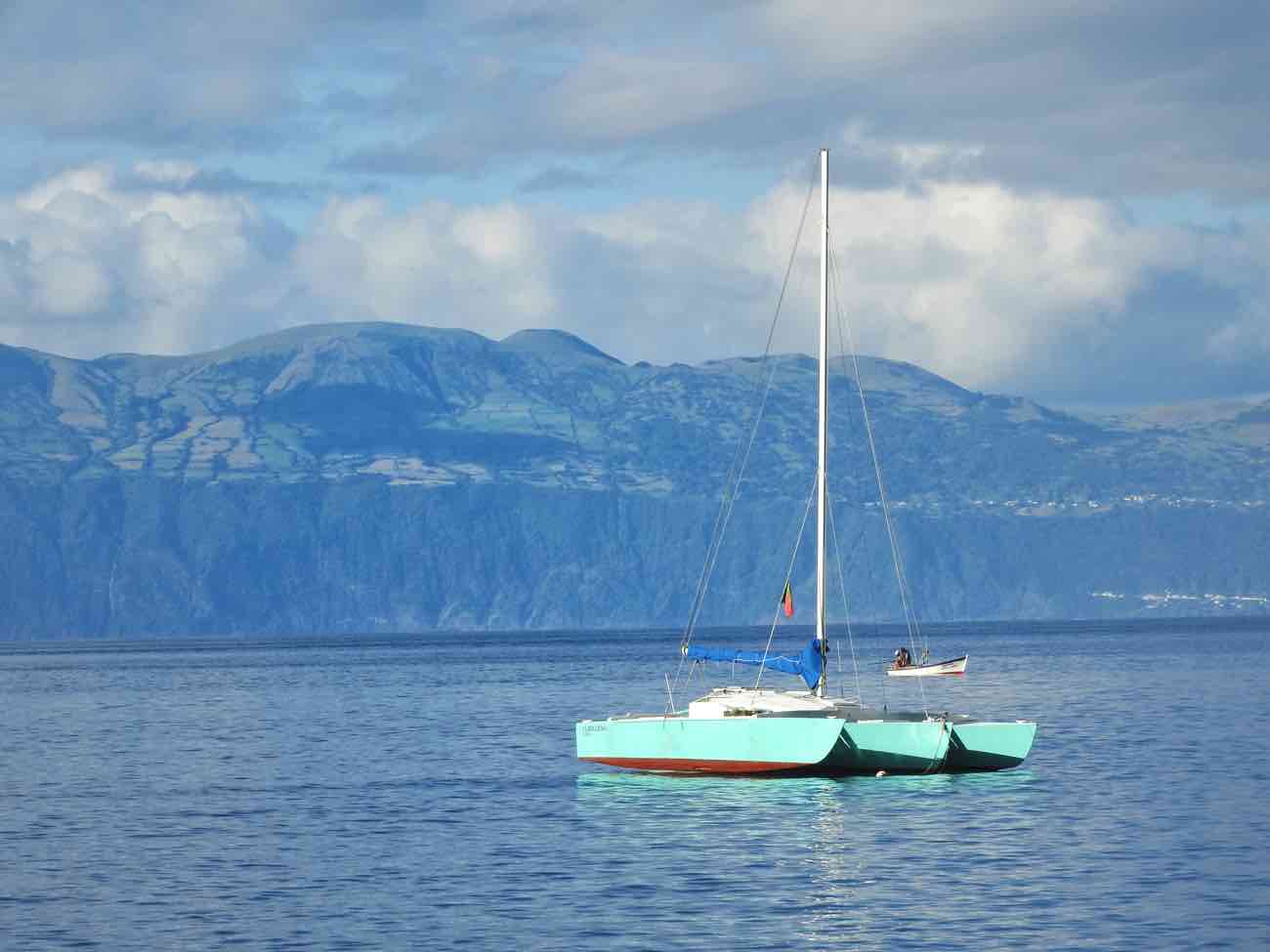 Useful Links
My own articles about the Azores
Was this Pico travel guide useful for your trip to Azores? What did you enjoy the most? Share your experience below on the comments!