Unless you are willing to embark on a Survivor-style journey by boat, the best way to reach the Azores is by air.
You're in the right page to find out more about flights to the Azores.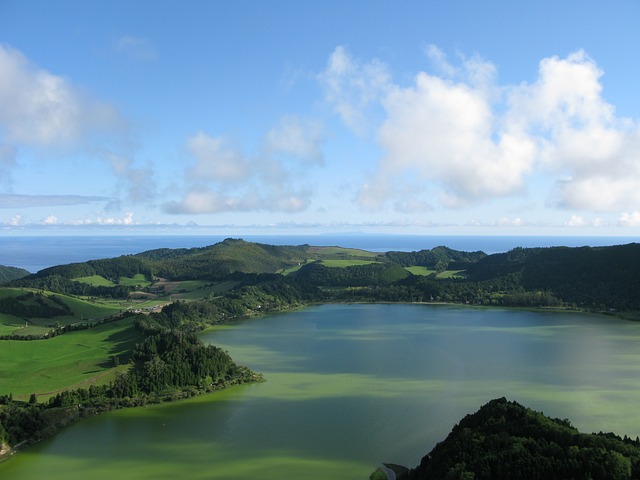 Where are you flying from?
Flights to Azores from US and Canada:
The only airline flying directly to Azores from North America is Azores Airlines, through United States and Canada. The routes target not only tourists, but also the strong azorean community living in these countries.


Those are the cities with direct flights to Azores:
Flight + Hotel Vacation Deals
I usually don't use travel agencies to book holidays. I have to make an exception for Azores Getaways because I really think they have some pretty good prices on flight + hotel Azores packages.
These are particularly advantageous if you are flying from the United States and don't have much time to plan your holidays. They offer deals from many cities like Chicago and Boston, flying mainly to Terceira and São Miguel islands. But a great thing is that you can customize your packages by adding one or two islands to your itinerary. Give them a try!
Flights to Azores from mainland Europe
With the liberalisation of the air space in the islands in 2015, many european airlines also started flying to the Azores. These include low-cost companies which made the prices of the flights to the Azores drop considerably.


Flights to Azores are considerably cheaper from Porto, Lisbon or London. However you can find deals from many other european cities like Barcelona, Paris, Frankfurt and Oslo.
Airlines with regular flights to Azores from mainland Europe:
Air Berlin
Azores Airlines
Ryanair
Easyjet
TAP Portugal
Inter-Island Flights in Azores
The overwhelming majority of international flights to Azores have São Miguel island as a destination, making of Ponta Delgada the strongest airport hub.
If you are looking to do a bit of island-hopping, you can connect with SATA Air Açores, the regional carrier which has flights to all the other islands. The schedules vary throughout the year and are increased in summertime due to the influx of visitors. Please note these flights are usually short – 1 hour and 15 minutes maximum – but unfortunately can be quite costly. Another option is taking the Atlântico Line ferry boat.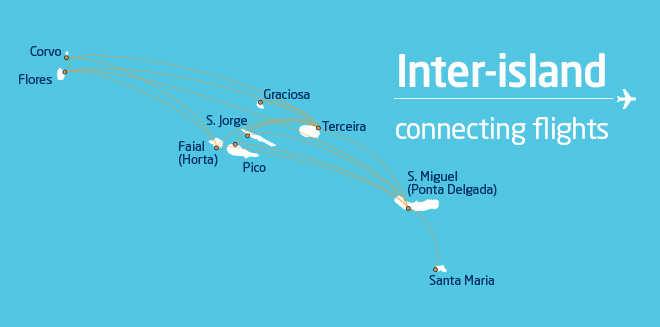 However… there's something you should know!
Check if you are eligible to get FREE flights in Azores!
SATA Air Açores provides a FREE routing service for passengers traveling to or from Mainland Portugal or Funchal.
This means that if you are flying to Azores from a portuguese airport – Porto, Lisbon, Faro or Madeira – you can request a free connecting flight to any other azorean island. More information and details here.

Terms and conditions apply.
So NOW you can book your flight to Azores!
More travel information on the Azores: