This Bangkok shopping guide is about to show you why this place is one of the best shopping cities in the entire world. Go ahead and shop until you drop!
Although far from a picture-perfect city, Bangkok is a must-go destination in Thailand, specially if it's your first time in the country.
In heavy contrast with the idilic islands in the South or the charming villages in the North of Thailand, Bangkok has a vibrant and dynamic culture.
What may linger in your memory after your visit to Bangkok might very well be… the shopping experience! You can find virtually anything here. And I mean anything. Some of the weirdest things I've seen being sold were:
Gothic-themed underwear
"iPhones" running Android OS
Android devices running iOS
Live chickens
Live scorpions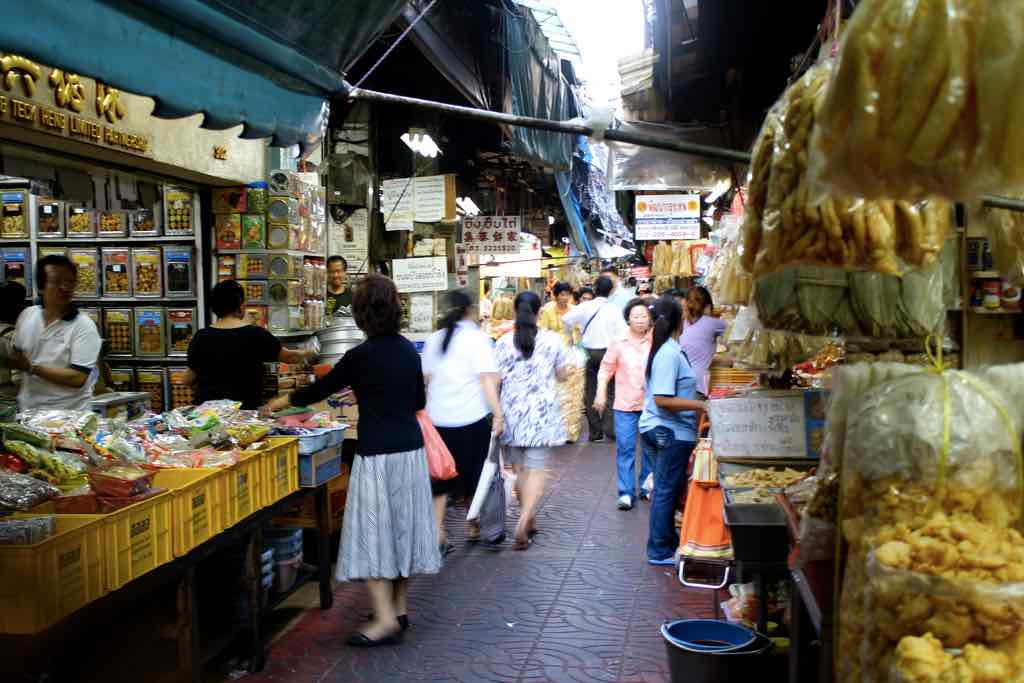 Whether it is on the fanciest shopping malls, massive electronic stores or frugal street markets, spending money here is a (dangerously) easy task. And this guide will to help you spend money! *evil laugh*
>> Bangkok Shopping Guide: 7 Places You Should Not Miss!
1

MBK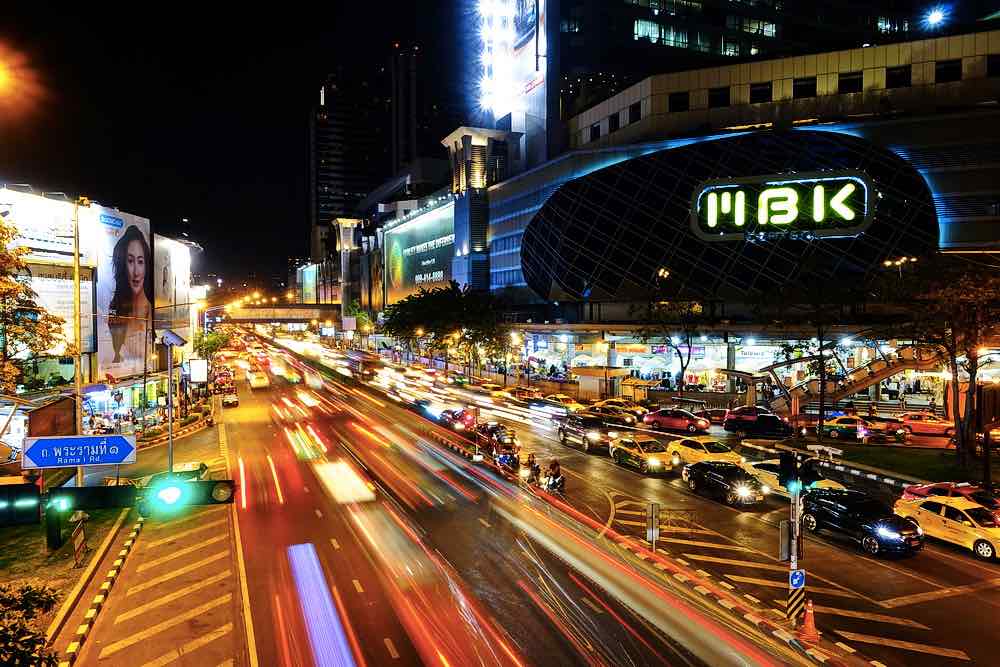 Originally named Mahbookkrong, MBK is one of Asia's oldest shopping malls. It opened in 1995 and since then it has become of the most well-known in Thailand.
I spent most of time time on the 4th and 5th floors, which are completely dedicated to electronics. I found the 4th particularly impressive and a very haggle-friendly place.
Imagine a HUGE maze of tiny little stalls selling all sorts of tiny little electronics and accessories. We ended up buying phones cases – which we didn't even need – some cables to charge my iPhone and a couple of accessories for the GoPro. Everything haggled at laughable prices.
The 5th floor is more dedicated to digital cameras – Nikon and Canon have official shops here. But I still manage to buy a pair of sunglasses there.
Bottom line is: you won't find Zara or Mango in here. MBK is packed with small independent shops, mostly Thai brands and designs and is very popular with the younger crowds. This was definitely the most packed of all shopping spots we've been and trust me, the teenage Thai shopping frenzy can be exhausting!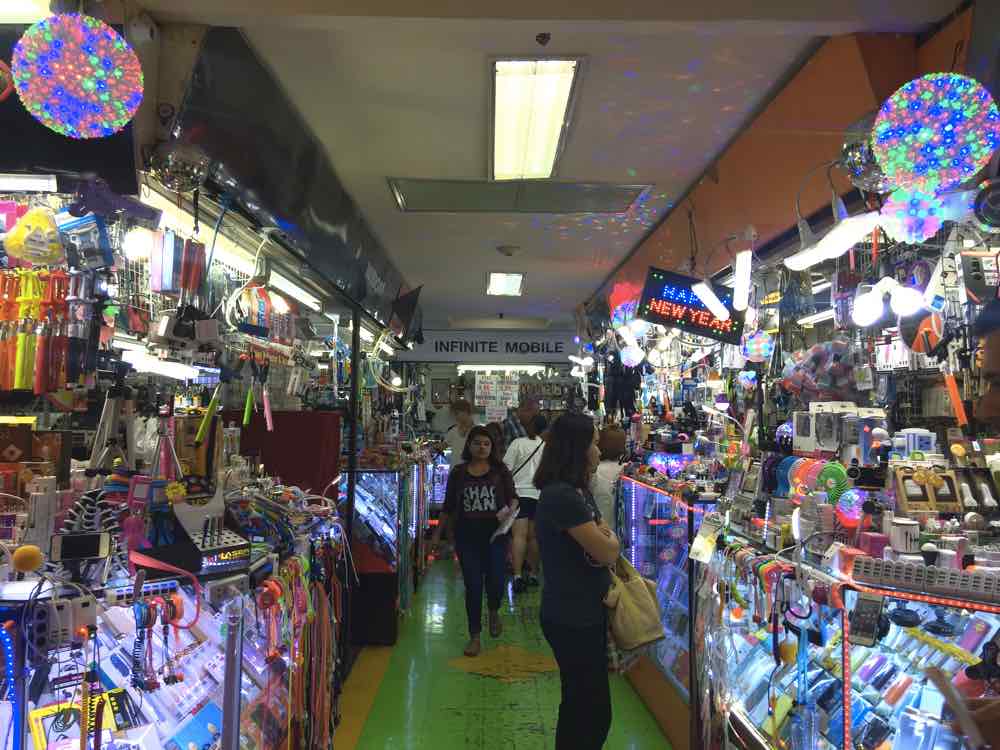 MBK
Who is it for: Budget-conscious travellers looking for a twist on the normal western brands.
What to buy here: Thai-branded clothes at decent prices. Good for electronics too.
MBK: Getting There
MBK is a short walk distance from Skytrain, either from Siam or National Stadium stations.
MBK: Tips
The 4th floor is a great place to find your new phone case. Don't be overwhelmed by the monstrous quantity of models though!
If you get hungry, or need a rest, there are food courts on the upper floors with decent Thai and international food.
2

Chinatown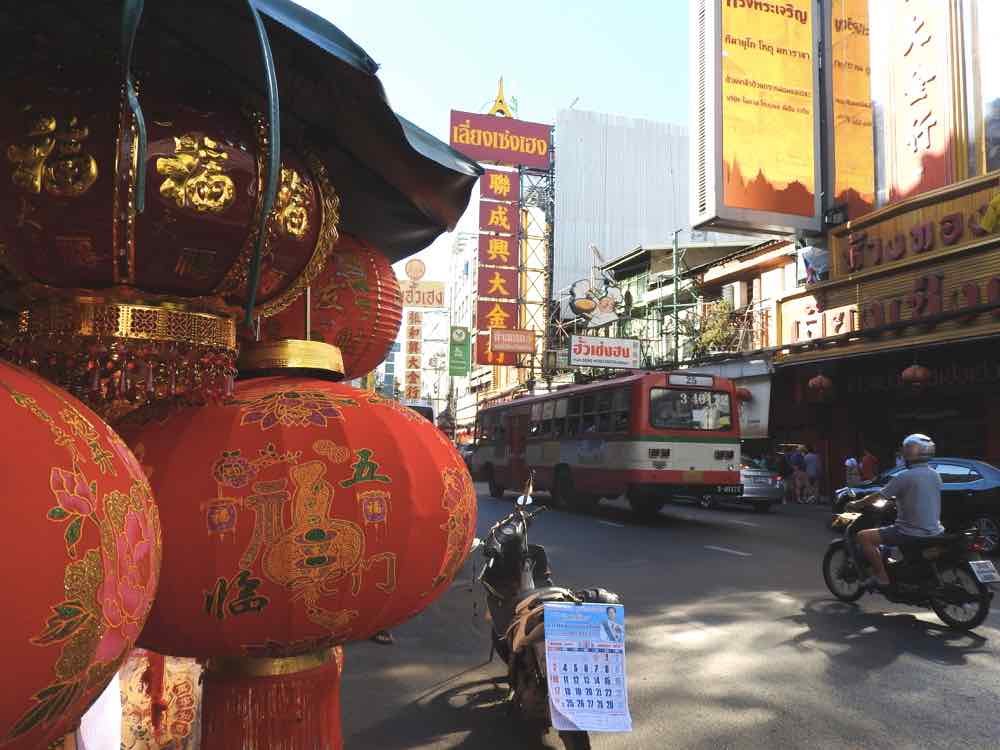 Chinatown is the great option to indulge in a more local and traditional shopping experience. It's the perfect contrast to the mega malls that are pooping out like mushrooms elsewhere in the city.
Apart from the absolute cheapest prices in Bangkok – haggling is necessary – what I like about Chinatown is that you're exploring such a lively and rich area at the same time. Wandering around the lively alleys is a timeless experience by itself!
There's nothing that you can think of that is not being sold in Chinatown. In some places, the streets are so narrow you literally can grab an gold iPhone case with your left hand and a mango with your right one.
The whole thing is kind of all over the place, but there are specific sections for some stuff. Head to Yaowarat Road to check the gold vendors, Balanna Plaza for all kind of shoes (beware of fakes!) and Itsaraphap Lane for food items.
Chinatown can be too frugal, hot and busy for some, but it's definitely worth a visit!
Chinatown overview
Who is it for: Adventurous street shoppers looking for the absolute best bargains.
What to buy here: The question is what not to buy here. You can find everything in Chinatown!
Chinatown: Getting There
While Chinatown is not reachable by Skytrain (BTS), it is close to Hualamphong station which is also an underground (MRT) station. You can easily get a taxi or tuk-tuk from there.
An alternative way to get there is by boat – use the Chao Phraya River Express!
Chinatown: Tips
Finding your way across the alleyways can be intense and hot. Take your time and make frequent stops for snacks and drinks. I personally think Chinatown's strongest point is the food – although IMHO Chiang Mai's street market still beats it!
3

Central World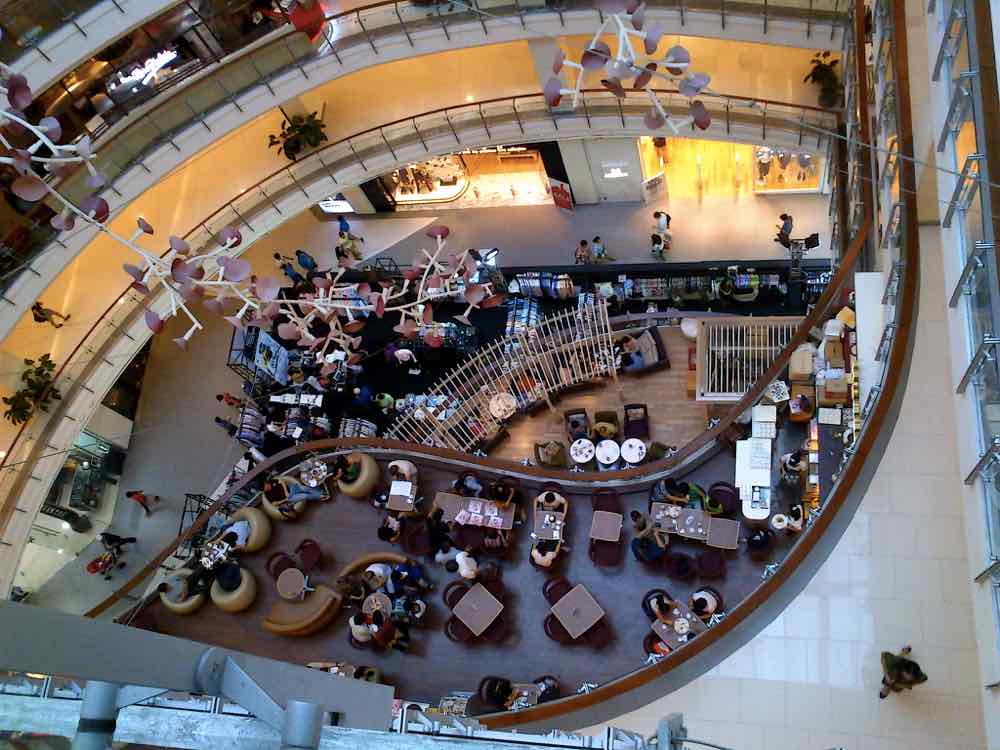 Opened in 2006, it still is the largest mall in Thailand and one of the largest shopping complexes in the world (sixth, actually!). Central World consists of 8 floors, each with its own theme. For instance, women clothes can be found on the 2nd floor, Men clothing on 3rd floor and electronics on the 4th.
It's no understatement to say you can find a lot of things in here. There's even an ice rink in here – an indoor version which I've only seen before during my one day layover in Dubai.
Regarding clothing, there is a great variety of luxury brands mixed with other more affordable and non-branded clothes. Despite the impressive quantity, it's definitely NOT the cheapest place to buy clothes in Bangkok.
Everything is very organised – you'll even have to pass through security to get inside -, clean and with decent air conditioning, which can be a life-saver. Not very different to any mall in Europe or US which is both of a positive and negative thing.
Central World is also the heart of the New Year party in Bangkok. The biggest fireshow of the city happens right in front!
Central World overview
Who is it for: Compulsory shoppers who are looking for a western shopping experience and want to find everything in the same place.
What to buy here: International branded clothes and sportswear.
Central World: Getting There
The location is right in the heart of the Siam "mall district", in the Ratchaprasong intersection. It has direct Skytrain (BTS) access to the Siam station but also acessible through Chitlom.
Central World: Tips
Central World is so big it has two department stores inside: the Zen and the Isetan. Both spread out over several floors, with many branded men, women and kids clothes.
Recharge your energy between shopping sprees at Kane Mochi. We had a mochi platter with several different ones to try – delicious!
4

Siam Paragon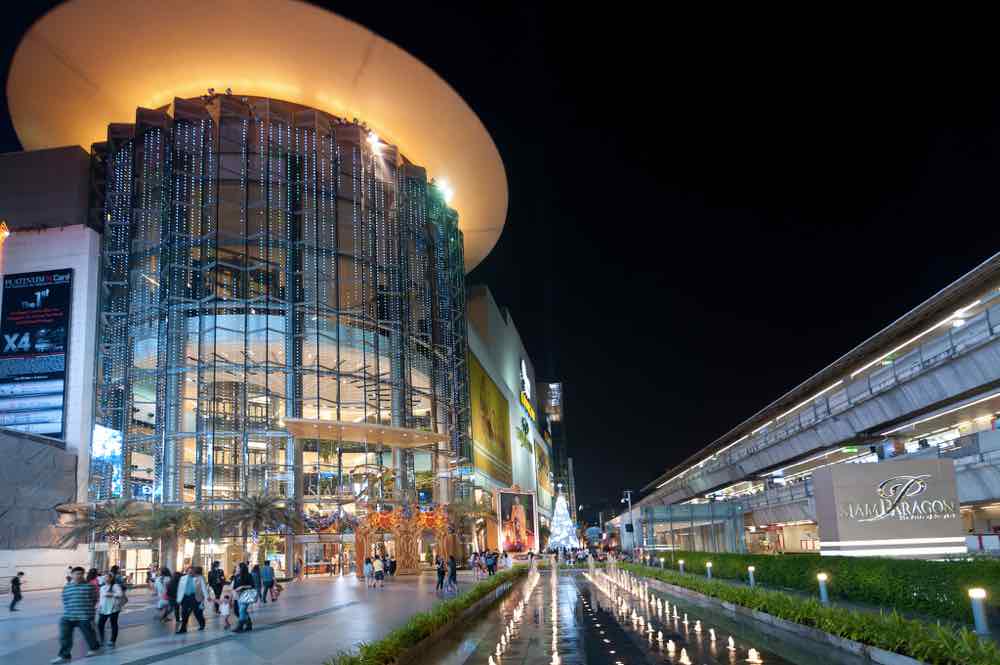 With over 250 shops, Siam Paragon is another very popular shopping mall in Bangkok. Displaying the top-notch high-end fashion brands, it is mainly targeted to luxury shoppers with cash to splurge.
Flagship stores of designer brands like Versace, Louis Vitton and Burberry can be found here. This is where high fashion comes into play!
The mall also has the largest aquarium in Southeast Asia and a huge cinema complex with 16 screens.
As you might imagine, this is much more clinical – too much for my taste actually – than the average atmosphere of Bangkok and of the whole Thailand for that matter. If you are looking for the true essence of Thailand shopping, it's definitely not here that you'll be finding it.
Siam Paragon overview
Who is it for: High-end shoppers looking for something extra special.
What to buy here: Huge variety of luxury clothes and items.
Siam Paragon: Getting There
Perfect location, right in from of Siam Skytrain (BTS) station.
Siam Paragon: Tips
You can apply for a Tourist Discount Card at the information desk on the ground floor – it can get you 5% discount on most purchases.
5

Pantip Plaza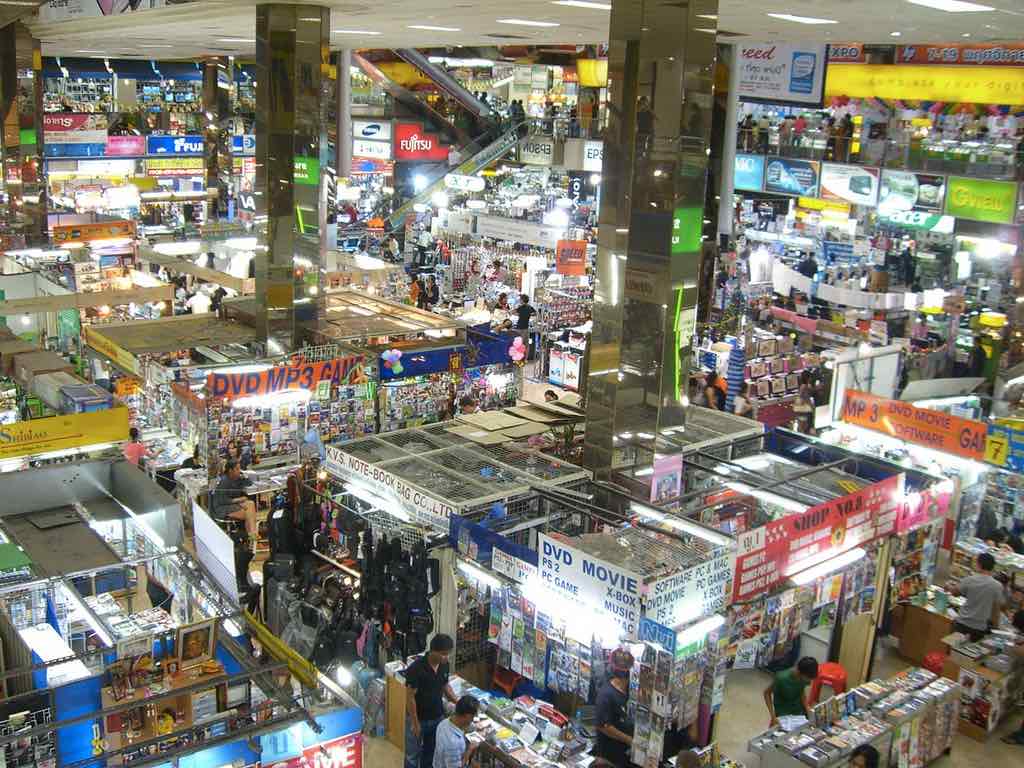 Ok, I have to confess I had a geekgasm here. Pantip Plaza is a huge IT mall right in the center of Bangkok and is the place to go to feed all your primal software and hardware needs.
Monitors, laptops, projectors, printers, hoverboards, cables, software, external batteries, mp3 players all together scattered amongst hundreds of shops under the same roof. Sounds geeky enough?
Except for the touts selling "sexy DVDs" on the second floor, all the shops seemed quite similar in this place. My way of finding the best vendors was to notice where locals are shopping more. You can get away with a great deal, but be prepared to be a tough negotiator!
For Apple fans, there's actually an iStudio and an iShop on Pantip's third floor and an official customer service center on the fourth floor. Yap, it's not all about fake iDevices in Bangkok!
Pantip Plaza overview
Who is it for: Geeks and electronic lovers.
What to buy here: New gadgets and all kinds of accessories for your current ones.
Pantip Plaza: Getting There
Nearest BTS station is Ratchatewi station or Chidlom. Either one requires a walk.
Pantip Plaza: Tips
Beware with pickpockets. This place is known to have some working in teams and targeting tourists on escalators.
6

Chatuchak Market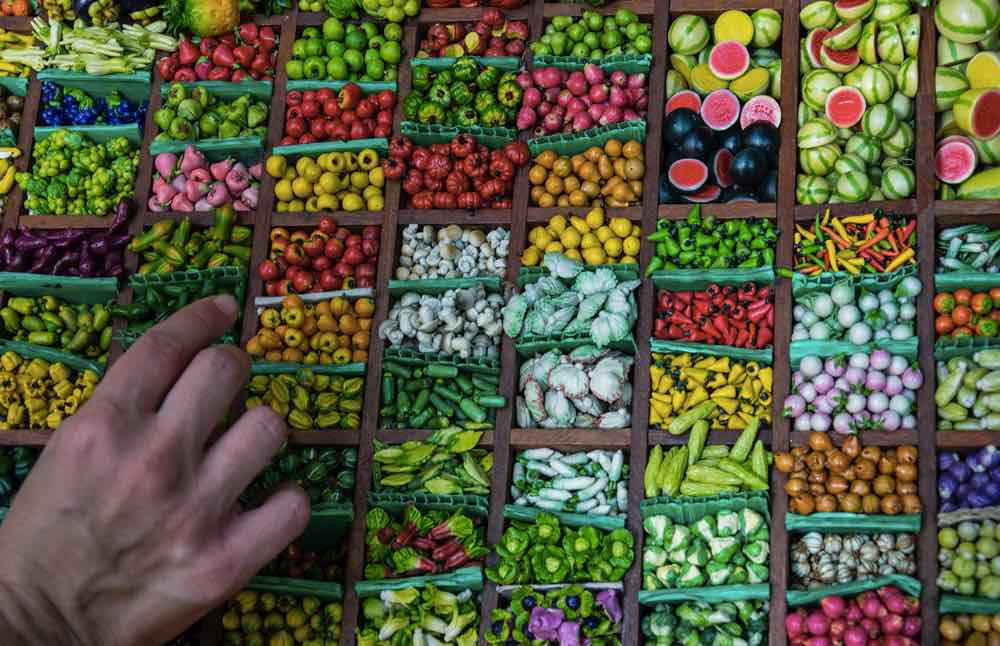 With over 15,000 booths and stalls, Chatuchak Market is one of the biggest markets in the world. Happening every Saturday and Sunday, it attracts both shopping-craving tourists and local Thais.
The market is divided into 27 huge sections. You can find the most varied things such as souvenirs, independently-design clothes, live animals and wood carving items in well signalised corridors and stalls.
I found this place to be too big. Not big. I mean, HUGE. You'll need lots of time and patience. Despite the good will and organisation, it's very difficult to find the correct section you're heading while managing the crowds. After all, 200,000 people come here on the weekends!
Having that said, it's a GREAT place for shopping souvenirs, clothes and other typical Thai items. We saved a visit to Chatuchak for our last day in Thailand and glad we did, otherwise we'd have to carry a lot of things around during our island hopping itinerary. It's impossible to leave this place empty handed!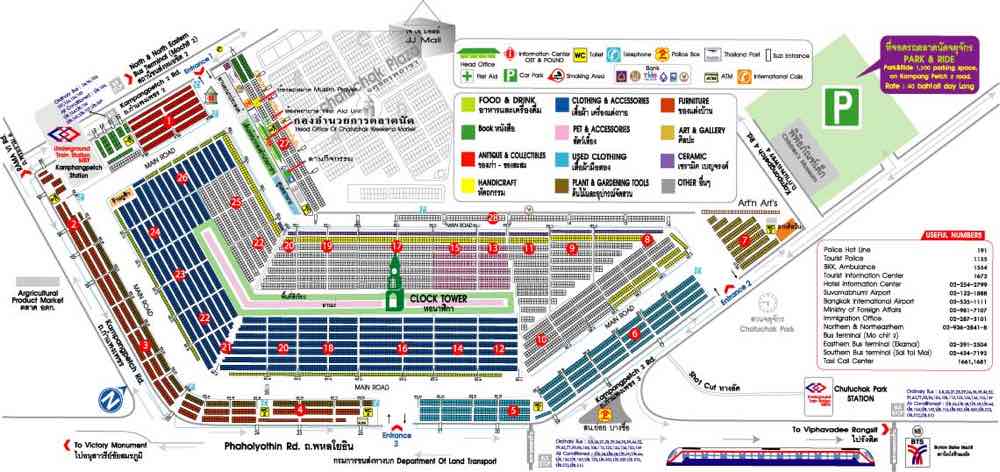 Chatuchak Market overview
Who is it for: Bargain-seekers and market lovers.
What to buy here: What not to buy would be easier to say. Everything from Thailand souvenirs to flowers and small puppies.
Chatuchak Market: Getting There
You can get to Chatuchak by either the sky train (BTS) or by the subway (MRT). If you travel by Bangkok's subway system (MRT), DON'T get off at Chatuchak Park station. The Kampengpet one will get you right next to Chatuchak market.
We ended up choosing taxi though. A 110 baht ride from our hotel in Bhan Rak.
Chatuchak Market: Tips
Get there early. You'll want to give yourself as much time as possible to look around. Plus, it can get really hot and sweaty under the corrugated roofs.
7

Platinum Fashion Mall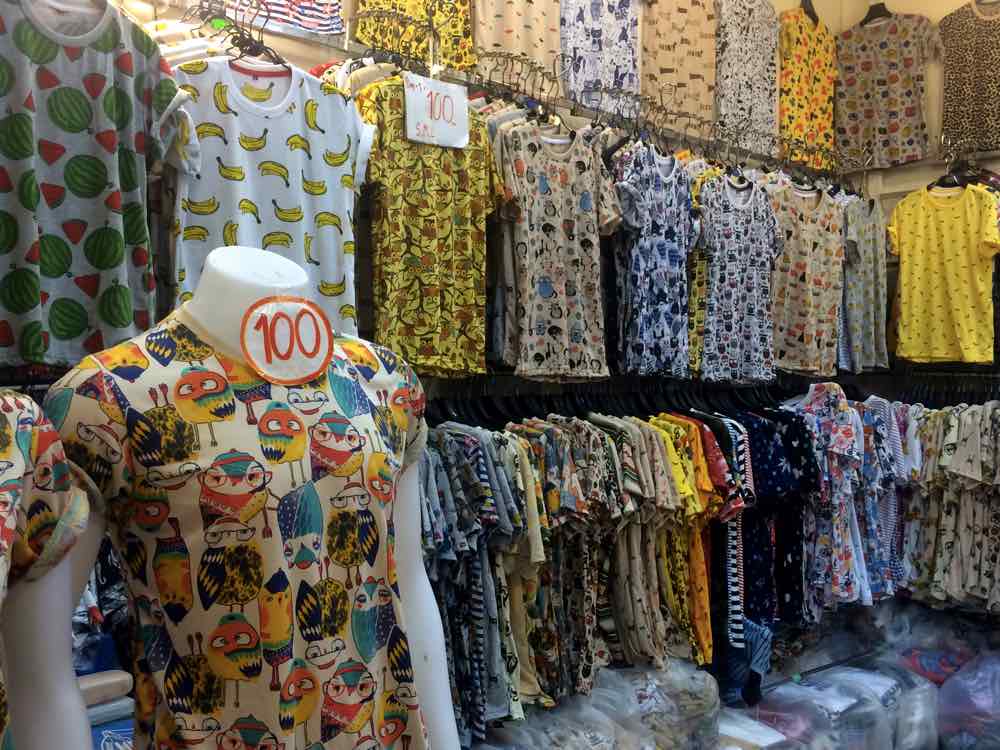 This was probably my favorite shopping place in Bangkok. Small enough to easily get around but big enough to get overwhelmed, Platinum hits the sweet spot of shopping for the average traveller.
The mall is specialized in clothing and acessories and filled with many small stores of Asian designers. Just for you to have an idea, the mall has 7 or 8 floors and only ONE – the fourth floor – sells men's clothes. Yet, this was more than enough to keep me entertained for a full afternoon! This means girls might need a hell of a lot of more time to truly explore this gem!
Besides the great deals and very reasonable prices, I found Platinum to be clean – without being too clinical like Siam Paragon – and to have somewhat friendlier vendors than the average. Of course, haggling just made it even more fun! Ah and buying in bulk here really works. I got much better deals when buying 3 or 4 t-shirts at once!
Platinum Fashion Mall overview
Who is it for: Shoppers looking for quality clothes at a reasonable price.
What to buy here: Everything related to clothing and accessories. Some fashion niches are also covered: oversized clothes, chiffon dresses and even gothic black-themed underwear.
Platinum Fashion Mall: Getting There
Platinum is right next to Pantip Plaza in Petchburi, Ratchathewi. The nearest Skytrain station is Chidlom.
Platinum Fashion Mall: Tips
While the mall is not that big compared to others in Bangkok, the shops are VERY similar and you can quickly lost your way getting around. Whenever you see something you like, buy it, you may never see it again!
Where to stay in Bangkok
Shopping areas in Bangkok
If you prefer to stay in the center of the action for shopping, Siam area is the best idea. The biggest shopping centres are clustered together within this district and it's a fairly close distance to Chathuchak market.
Additionally, Siam is very safe, full of life at any time of the day and night, and very well connected to reach other areas of the city.
To make your life easier, use this pre-selection of the best-reviewed accommodation in the Siam area to get you started. All of these hotels have free WiFi and a review of 8 (Very Good) or more!
Or just start your search below:

Hotels to stay in Bangkok
I stayed in iSanook – which I loved! – and we had FREE taxi service to the shopping district. I highly recommend it.
There are plenty of other choices though.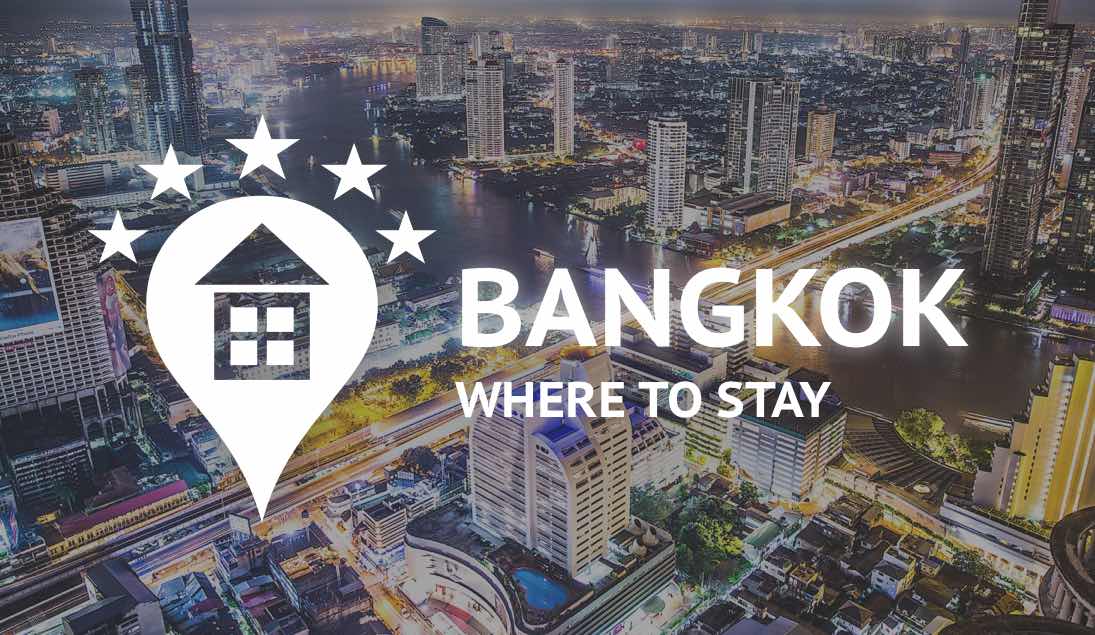 Location is key in Bangkok. Explore this list of places to stay in the shopping areas, with top reviews, and of course, free WiFi.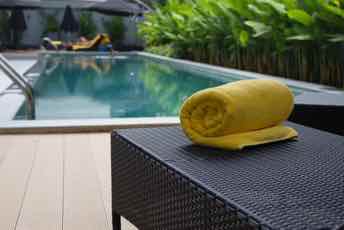 Super clean, friendly staff and an amazing breakfast in a terrace with a gorgeous view over Bangkok. I'll be coming back!
Bangkok Shopping Tips
Plan smart.
If you are a first-timer in Thailand, it's a good idea to save the heavy shopping in Bangkok for last.
Indulge in the beautiful temples of Chiang Mai, do your bit of island hopping in the Andaman coast but for all gods save at least 1 or 2 days before flying back home.
Trust me, you'll buy much more things than you're expecting and you don't want to carry all that around with you!
Don't pack too much.
Control yourself on your way in, otherwise you'll have serious problems on the way back. Learn about the items you really need to pack for Southeast Asia and what you need to leave behind. And make sure you leave at least 40-50% of empty space on your luggage.
Size matters.
Prepare to not fit into most of the local clothes. But calm down, it's not that you are fat. The sizes of clothes in Asia and in Thailand in particular are much smaller than the western standards!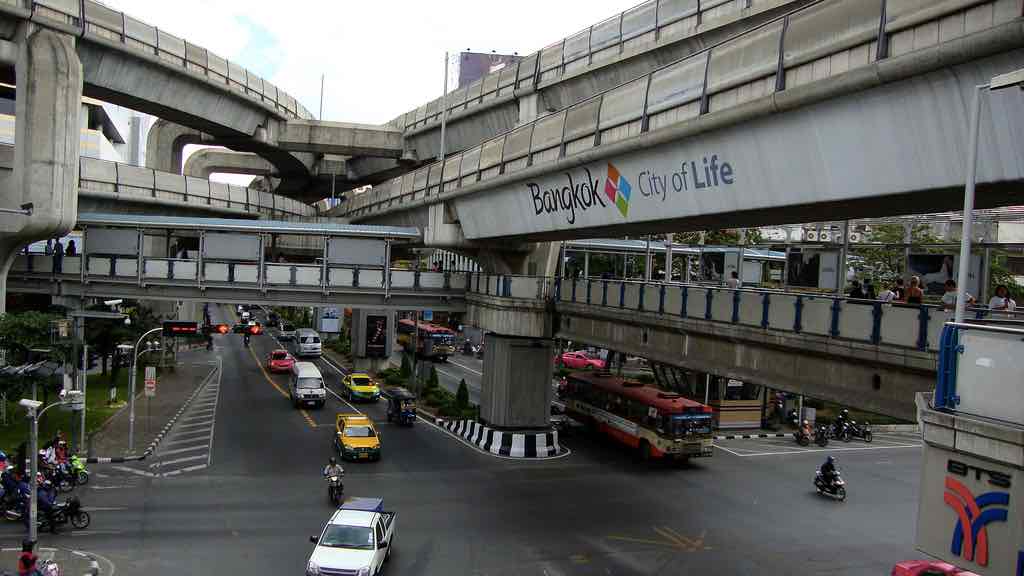 Shopping in Bangkok: Is it worth it?
Bangkok didn't impress me for its beauty – in fact most of the times is an ugly city – but it's undeniable it's one of the most lively and vibrant cities in the world. It's the perfect place to buying pretty much anything at a laughable price.
I particularly recommend focusing your attention in clothing and some basic electronics. More expensive devices like iPhones and laptops can be a problem though. It's really hard to know what's counterfeit and what's not. If I had to guess I'd say only 1% of it all it's legitimate technology. Beware.
Other than that, Bangkok should definitely be part of your Thailand trip, specially if it's your first time. Make sure you pack smart when coming to Asia. You'll most likely be bringing back home 50% more stuff than what you came with.
I hope this Bangkok shopping guide really comes in handy for you!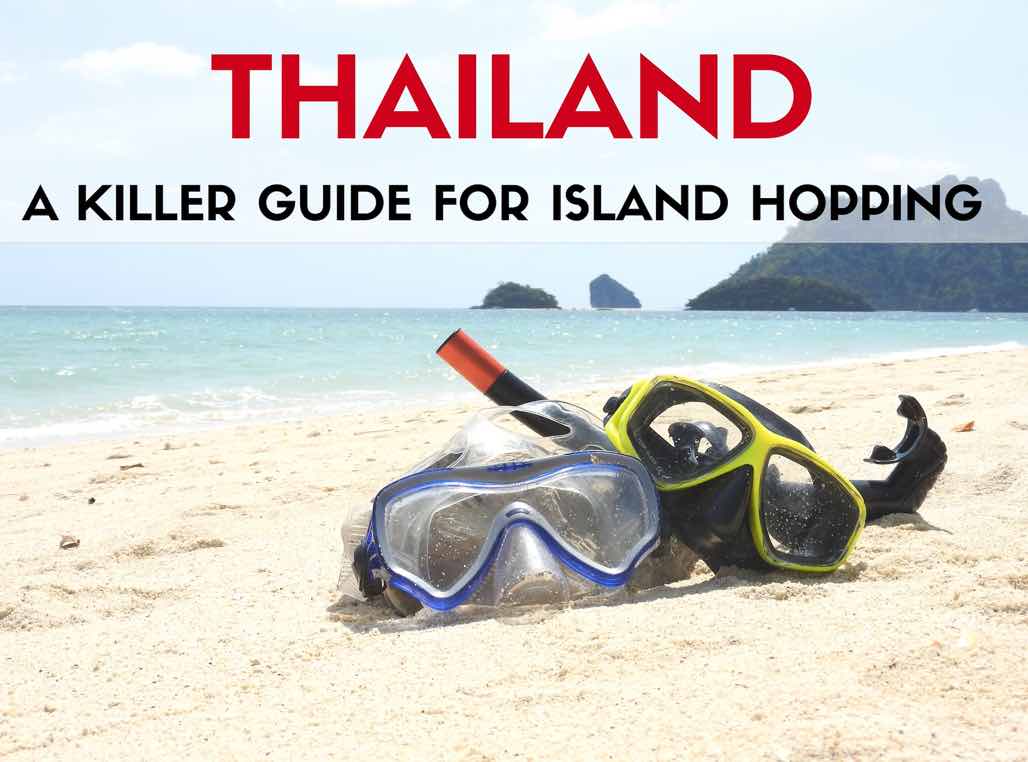 What did you buy in Bangkok?
Have you ever experienced Bangkok's shopping frenzy?