This is a full guide to visit Stockholm on a budget. In one of the most expensive cities in the world, find how to save money in transportation, food, accommodation, and even to visit the main sights.
I love Stockholm, it's one of those picture-perfect cities, where everything is beautiful and it works.
Is Stockholm expensive?
In a word, yes. It's one of the most expensive standards of living in the world and it shows for visitors too.
I wish I could give you a glimmer of hope.
This is actually one of the only two things wrong with Stockholm though (the other one is the freezing Artic cold weather).
I like to be smart about how I spend money and Stockholm was a real challenge. All it takes is a slight slip and there goes your budget. Like when I payed 9 euros for a beer. 9 freaking euros!!
Stockholm on a budget: How to save money
Fortunately, there are some ways you can travel hack this amazing city and have a great time without hurting your wallet (too much). I've picked 13 of them, divided into these sections. Let's save some money?


🚆 Transportation in Stockholm
1

Use alternatives to Arlanda Express

Your budget starts to feel threatened right at leaving the airport. A one-way ticket in the Arlanda Express, the faster way to get to the center, can cost as much as SEK 282. You can save by booking online in advance though.

A cheaper alternative is the bus. I used the Flygbussarna, which is less than half the price of the train (99 SEK each way). There other public transportation options – a combination of bus and suburban trains – but they are considerably more time-consuming.
2

Walk and bike
The good news is that Stockholm is a relatively small city. You can easily walk around the old town and even the nearby areas/islands without the need for a public transport. I rarely used the trains.
Another option is biking. The bike public system is open for everyone in Stockholm and for 165 SEK you can get a card that give you access to free unlimited use for three days. You can only take one for a maximum duration of three hours though.
3

Avoid use single tickets on transports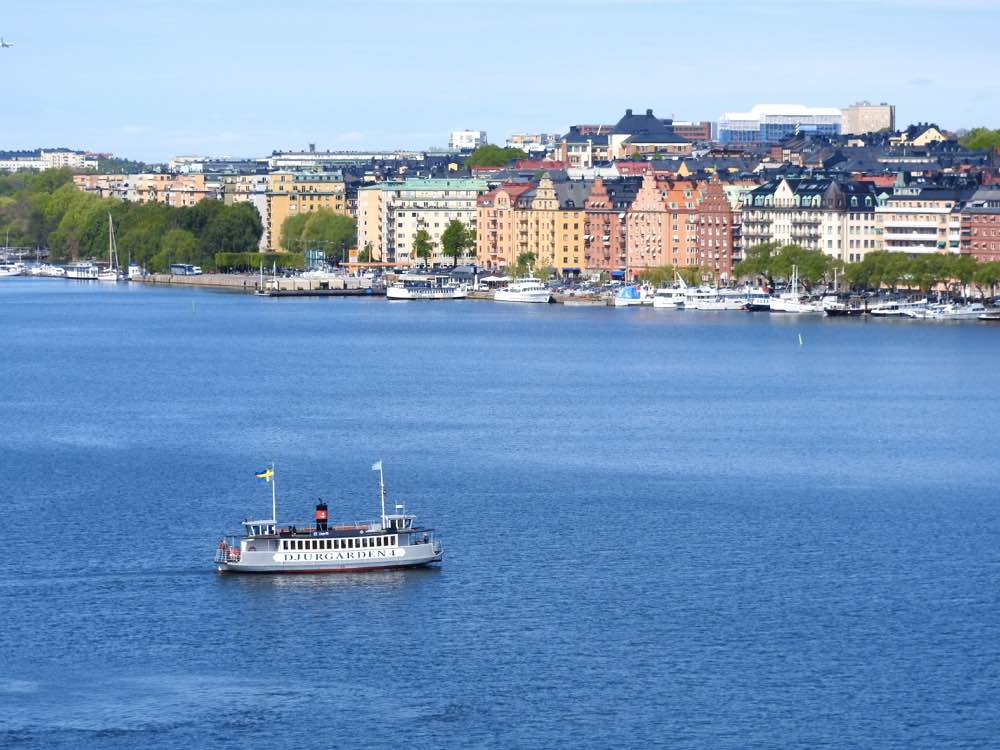 You'll need public transportation to reach some areas of the city.
When the time comes, do not use individual tickets as they're far more expensive. Instead, get a top-up SL Access card (20SEK, non-refundable) which you then must top-up with a minimum of 100 SEK or a 1,3 or 7-day travel card. According to my calculations, you just need to use the train twice/day to make the pass a better value than single tickets!
The tickets includes journeys in all public transports of Stockholm, including ferries to Djurgården, where some of the best museums are located.
🏨 Cheap accommodation in Stockholm
4

Use some tricks to lower your accommodation cost

You know what's coming. Yes, hotels in Stockholm can be quite expensive in the city center and there's little you can do about it.

If you're on a budget, consider going a bit farther away from the city center. The more you distance yourself from Gamla Stan, the the more affordable the hotels. Take into account staying far from the center will make you spend more time and money in public transport. Compromise is key!

But do it too much and you'll find yourself wasting valuable time and money in public transports. Aim for something in between. My VERY BASIC boat-hotel was a 25-min walk from the old town and costed me 610 SEK a night for a double room. Note: I was staying during the Eurovision Song Contest 2016 weekend, which obviously inflated the prices.
💰 Cheap Places to stay in Stockholm
I usually recommend the place I stay in, but not this time. Despite the scenic views, the botel (boat hotel) I ended up in had claustrophobic and unclean rooms.
You can start seeking with this pre-selection of best value-for-money hotels in Stockholm. This list only includes good-to-excellent hotels in city center and rooms with WiFi.
When I go to Stockholm again, I'll have a look at the Generator Hostel. Although I didn't stay in the one in Stockholm, I've tried them in 3 other different cities – Amsterdam, Hamburg and Berlin – and I only have good stuff to say. Definitely the best hostel chain I've ever been!
Generator Stockholm

Edgy, comfortable and great value. All the hostels of the Generator chain are like this and the one in Stockholm is no exception. Book now
5

Consider Airbnb

You can also find some deals on Airbnb (use this discount voucher).

Quite frankly, these days I'm not sure if the prices are any cheaper then standard hotels, but there's a clear advantage. Staying at an apartment or house gives you the possibility of doing some meals at home. Even if it means only breakfast, that's already some significant SEK saved!
6

Stay for free with Couchsurfing

The final housing option for a hardcore budget in Stockholm is Couchsurfing. This site allows travelers to stay with locals who are offer a free place to stay. It's a great way to meet new people and live as a true local.
Find your hotel deal in Stockholm with this map!
🍲 Food & Drink in Stockholm
7

Bet on lunches rather than dinners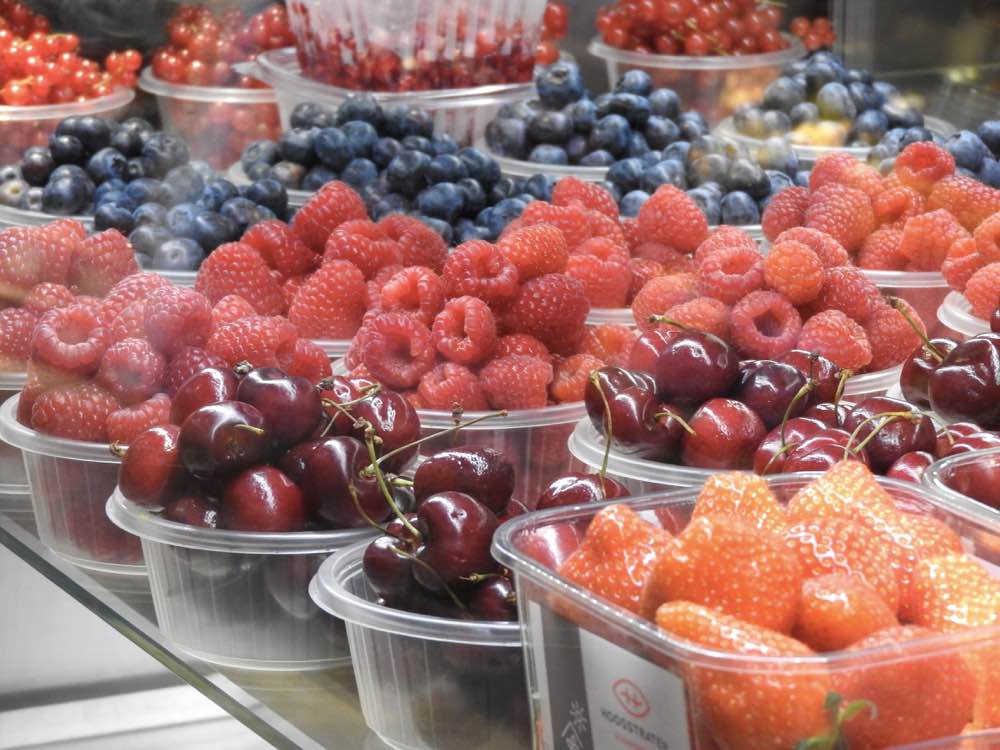 If you want to indulge in the Swedish sit-down restaurant experience, do it at lunch time. The Dagens Rätt (lunch menu) can cost as low as SEK 90 in some places, even in the center. It includes the dish of the day, water, bread and a free salad buffet. Not bad, hun?
Dinner is a different story. A meal for two with no alcoholic drinks in a random restaurant will easily cost you SEK 500. This makes the evening the ideal time to lower your standards a bit and indulge on street or fast food. There is a lot of choice available, from the many hot dog kiosks, food trucks or the swedish hamburger chain MAX. There are a lot of cheap Thai food spots too.
Avoid eating in the most touristy places and in Drottninggatan, the main shopping street. Market halls like the Östermalms Saluhall are full of healthy options too.
Below are some of the best places I've eaten in Stockholm:
🍔 Where to eat in Stockholm on a budget
A local friend suggested me this place and it was hands down the best place I've tried. This is a vegetarian organic buffet with DELICIOUS hot dishes of the day and a free salad buffet. Comes with a stunning view over the Stockholm's port. Priced at 98 SEK, this place is tremendous value.

This Swedish fast-food chain is surprisingly good. Well, for fast-food standards anyway.

Meatballs for the People!

The name says it all. It's the first and only Swedish Meatballeria. You can delicious organic meatballs with the delicious lingonberry jam at a rather decent price.
8

Drink tap water

Tap water is a great alternative to go with a meal. I know it sounds depressing, but water in Stockholm is really pure and some times they even serve it in a jar with berries inside. If you drink it at every meal and avoid ordering another drink, it really starts to add up.

Use it to refill your water bottle too instead of buying new ones. Win-win: it's good for your budget and for the environment.
9

Cut on alcohol

Alcohol is the quickest way to ruin your budget in Sweden. It's hard to find a place selling beer for less than sek 50 and I've seen glasses of wine for SEK 130 (!). ABORT any drunkening plans.

If drinking is an absolute must, at least avoid doing at nightclubs. Happy hours of bars are a better option. Or, even better, buy your bottles at Systembolaget. This is the Swedish government's liquor store and the only legal way to buy alcohol in Stockholm.

Top hotels in Stockholm
I've made the hard work for you.
This is a pre-filtered list of hotels in the best areas to stay in stockholm.
🗼 Main sights of Stockholm on a budget
10

Free Walking Tours

If you're visiting Stockholm for the first time, you'll want to see the icons of the city.

Well, a great way to get to know the city is by doing a free walking tour. Taking one on the first day of a trip is one of my top travel tips to save money anywhere. In Stockholm, this will take you through the main attraction: Gamla Stan the old town. Stortoget, the main square, is particularly impressive. Loved the vibrant colors of the buildings there!
11

Explore the underground art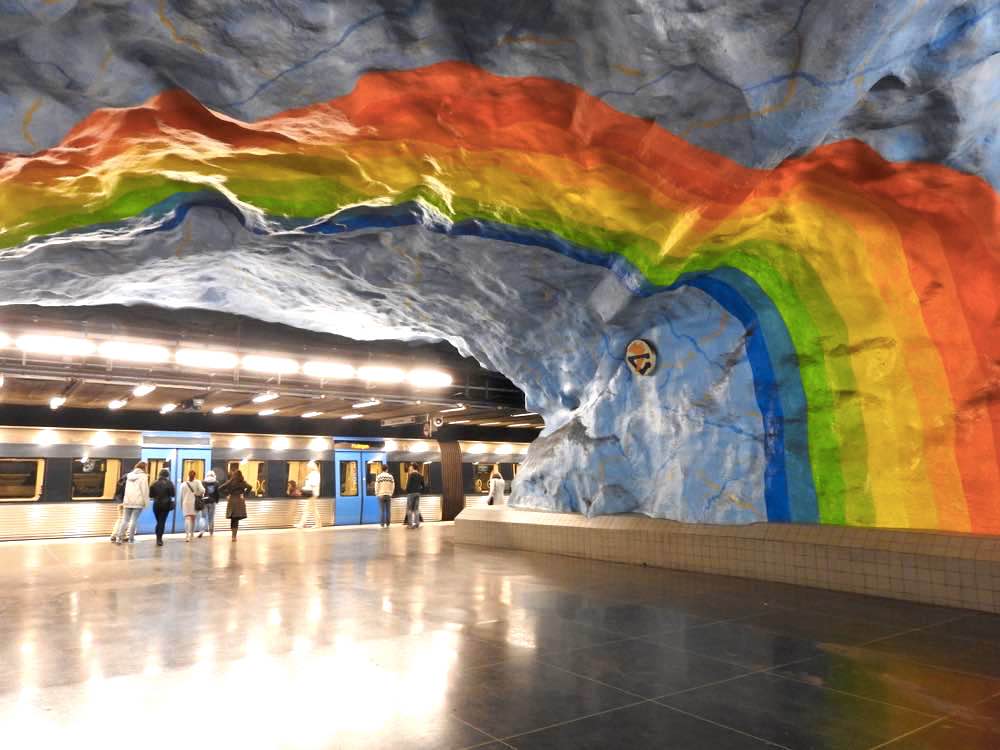 Another unique sight in Stockholm is the metro system. Presumed to be the largest art exhibit in the world (!), the T-Bana stations house a unique collection of sculptures, artworks, and exhibitions. Not exactly free – you'll have to pay the metro ticket itself – but it's a 2 in 1. There are free art walks to get to know this underground beauty.
12

Take advantage of the free museums

Fortunately, there are a handful of museums in Stockholm. Head to the National Library of Sweden, the Medieval Museum and the Moderna Museet for a free injection of culture. Some paid museums might also have free exhibits throughout the year.
13

Pick your battles on paid museums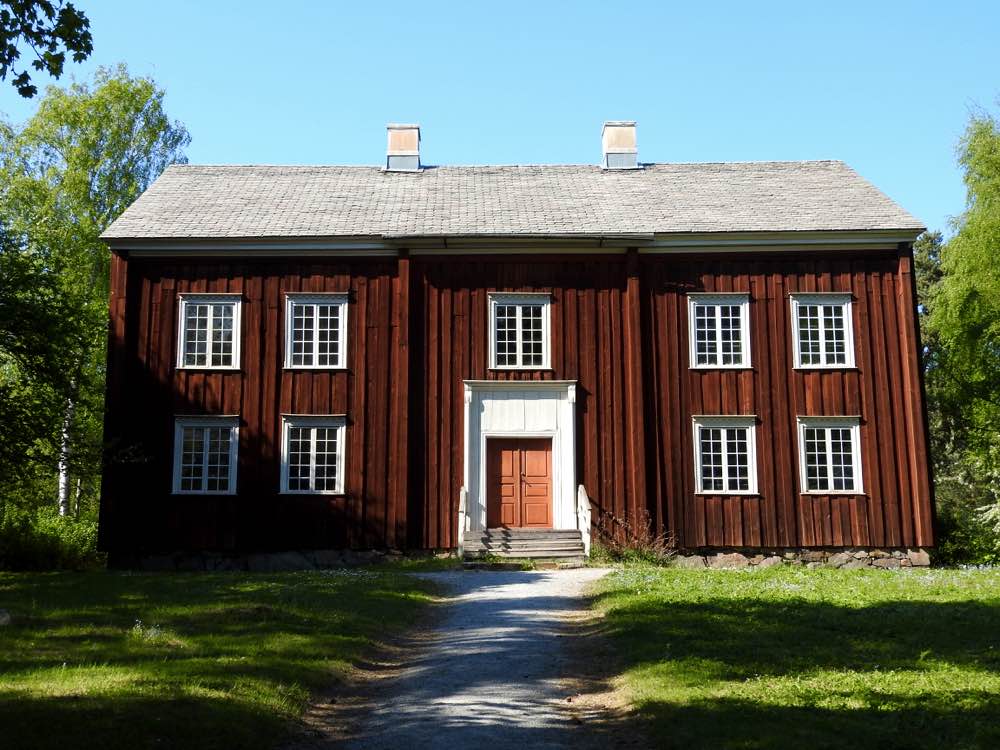 As a true first-world capital, there are literally dozens of museums in Stockholm, so it's very easy to hurt your budget when trying to go to every single one of them.
How do you choose? Online reviews can help, but I always ask myself a question: Would I enter a similar place in my home town?. It helps puts into perspective what can be of good value for me to visit and what can be just a waste of time and money.
To give you a hint, these are my top 3 museums in Stockholm that I felt was worth paying for. If the budget doesn't allow you going to all of them, use this exact order above – Vasamuseet is a must!
🏺 Paying Museums in Stockholm Worth to Pay For
Vasamuseet – where a big 17th century ship is displayed, 98% intact (!)
Skansen – open-air zoo and museum, displaying typically Swedish buildings, animals and ethnic elements from across several centuries
Fotografiska – SUPER interesting and tasteful collection, if you're into photography. If not, don't bother.
Find your hotel deal in Stockholm with this map!
Budget Breakdown
To help you give an idea of what you can spend in Stockholm, I've added my budget breakdown below.
These are the exact numbers per person. I stayed for 3 full days.
TRAVEL NUMBERS @ STOCKHOLM,SWEDEN
TOTAL DISTANCE COVERED ON FOOT: 57,2 km (!)
ACOMMODATION: 915SEK
TRANSPORTATION

Metro & Bus Tickets: 220SEK
Airport Bus (2x one-way): 198SEK

FOOD&DRINK: 1401SEK
ENTRY FEES

Vasa Museum: 130SEK
Skansen Museum: 170SEK
Fotografiska: 120SEK

TOTAL COST (kr): 3173SEK/pax
SEK=Swedish Krona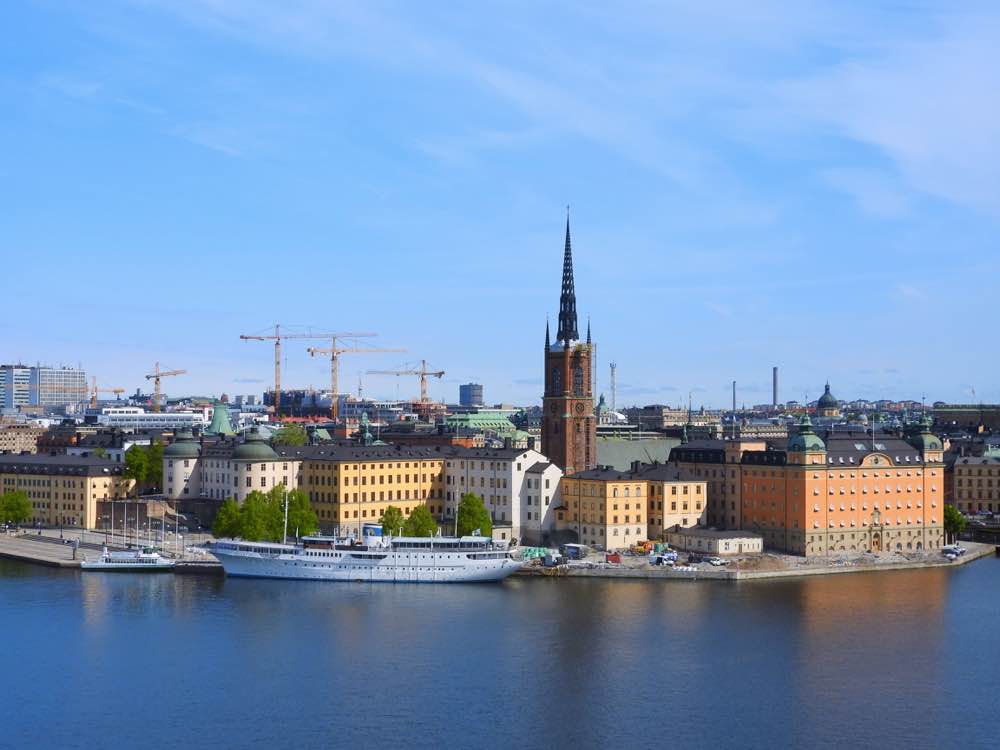 Yes, budget Stockholm is real!
I won't lie. The three days I spent in Stockholm definitely came with a significant price tag.
But don't let swedish prices scare you. Despite being one of the most expensive cities in the world,Stockholm is truly an pleasant place to explore, with crazy levels of natural beauty and quality of life.
Be confident there are many simple ways to cut the expenses of your trip and still have a great time. Visiting Stockholm on a budget is a real thing. And if you can keep a tight budget there, you can make it anywhere!
Do you have more tips to do Stockholm on a budget?
How do you save money on such expensive destinations? Share your tips below!