This list of Mexico travel tips is mostly for first-time visitors traveling to Mexico, but it can help anyone achieve a safe and worry-free journey.
Mexico is huge. Even though my itinerary allowed me to explore just a tiny percentage of it, I had a blast and feel I had a balanced mix of cities, culture, beaches, and history.
I did quite an extensive research to plan my trip but it was during the trip itself that I learned a lot.
This list compiles exactly that. All the things I wish I had known before visiting Mexico.
🇲🇽 Things to know before traveling to Mexico
1

Don't stress out because of safety concerns

Mexico has an awful reputation on media, from drug cartel violence to missing women in the metro. Not to say these things don't exist.

However, most of these things happen in areas that you're unlikely to visit. This is true even inside the cities. In Mexico City, the central areas are safe and most of the crime is concentrated in the suburbs. If you follow these safety tips in CDMX, you'll be fine.

Mexico is in general very safe, with very welcoming people.

Remember roughly 40 MILLIONS of people visit Mexico every year and violence against tourists is rare. The main crime travelers may encounter is petty theft. Be aware of your belongings at all times, particularly in crowded places.
2

Go cenote hopping
I had never heard of cenotes before coming to Mexico and I learned that is so easy to become obsessed with them. Cenotes are cave-like sinkholes or natural swimming holes that can be found all across the Yucatán peninsula.
Some look like underground caves. Others are more like an underground swimming pool. Others are just like a giant open-air pit. They're very diverse so try to visit at least two or three of them.
The Mayas believed these were sacred portals to the underworld; while this may not be necessarily true, they feel indeed magical.
ℹ Best cenotes in Mexico
There are over 6,000 different cenotes in Yucatán, here are some of the most beautiful.
Cenote Dos Ojos in Tulum
Cenote Samulá in Valladolid
Cenote Zaci in Valladolid
Cenote Ik-Kil in Chichen Itza
Cenote Azuk in Tulum
Cenote Suytun in Valladolid
Cenote Xkeken in Valladolid
Gran Cenote in Tulum
3

Pay in pesos, not dollars

In some places, especially the touristy hotspots like Playa Del Carmen, it's technically possible to pay in U.S. Dollars (USD).

However, you'll get a much better deal paying in pesos because places can choose the exchange rate. When you get to Mexico, take money out of an ATM (never use exchange bureaus!) and make sure you always have pesos with you throughout your trip.

If possible, use Revolut to pay even less fees.
4

Explore beyond the touristy resorts

This is one of the key travel tips in Mexico, guys.
There's absolutely nothing wrong with planning some days at the beach in Riviera Maya – they are well-deserved after touring the country! – but settling for the typical resort all-inclusive vacation in Mexico is almost offensive to the rest of the country.
Personally, the idea of booking a trip to stay at a megaresort in Cancún with some seldom guided tours to explore where locals live is my idea of Mexican vacation hell. All you'll be seeing is other tourists.
Mexico is a HUGE country with plenty of other destinations you can explore. I skipped Cancún and Playa del Carmen all together for my itinerary and added more authentic colonial towns like Valladolid or Mérida to understand better its amazing sub-cultures.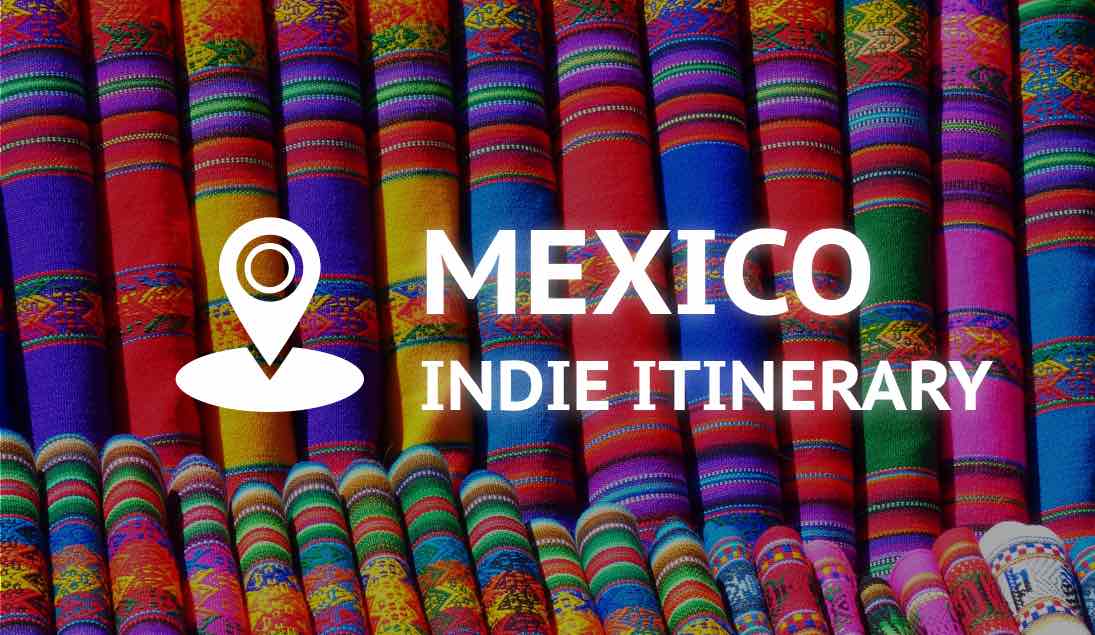 5

Don't underestimate the size of the country

In case you haven't noticed, Mexico is an absolute beast of the country. Spreading out for an area of almost 2 million km² (!) is has more than 130 million people. More than 20 million of them in Mexico City's metropolitan area, which is also the largest city in the Western Hemisphere.

Getting from point A to point B always takes longer than you expect. Plan accordingly and don't hop city to city in the least amount of time possible. A key Mexico travel tip (that is universal): slow travel is your friend.
6

It's not always warm and sunny

Because the country is so big, weather changes considerably from region to region.

In general, the best time to visit Mexico is between December and April. But while may experience some chilly nights in Mexico City as it corresponds to the peak winter season in the Northern Hemisphere. Bring your jacket!

That said, in December and January while is perfect beach weather in Riviera Maya, in places like Tulum or Playa del Carmen. The hurricane season has passed and despite being the "coolest months", temperatures can still reach averages of 28 degrees Celsius in some places.

Top hotels in Tulum
This list has all the best hotels in Tulum with bikes available to get around.
7

Indulge on the unique Mexican food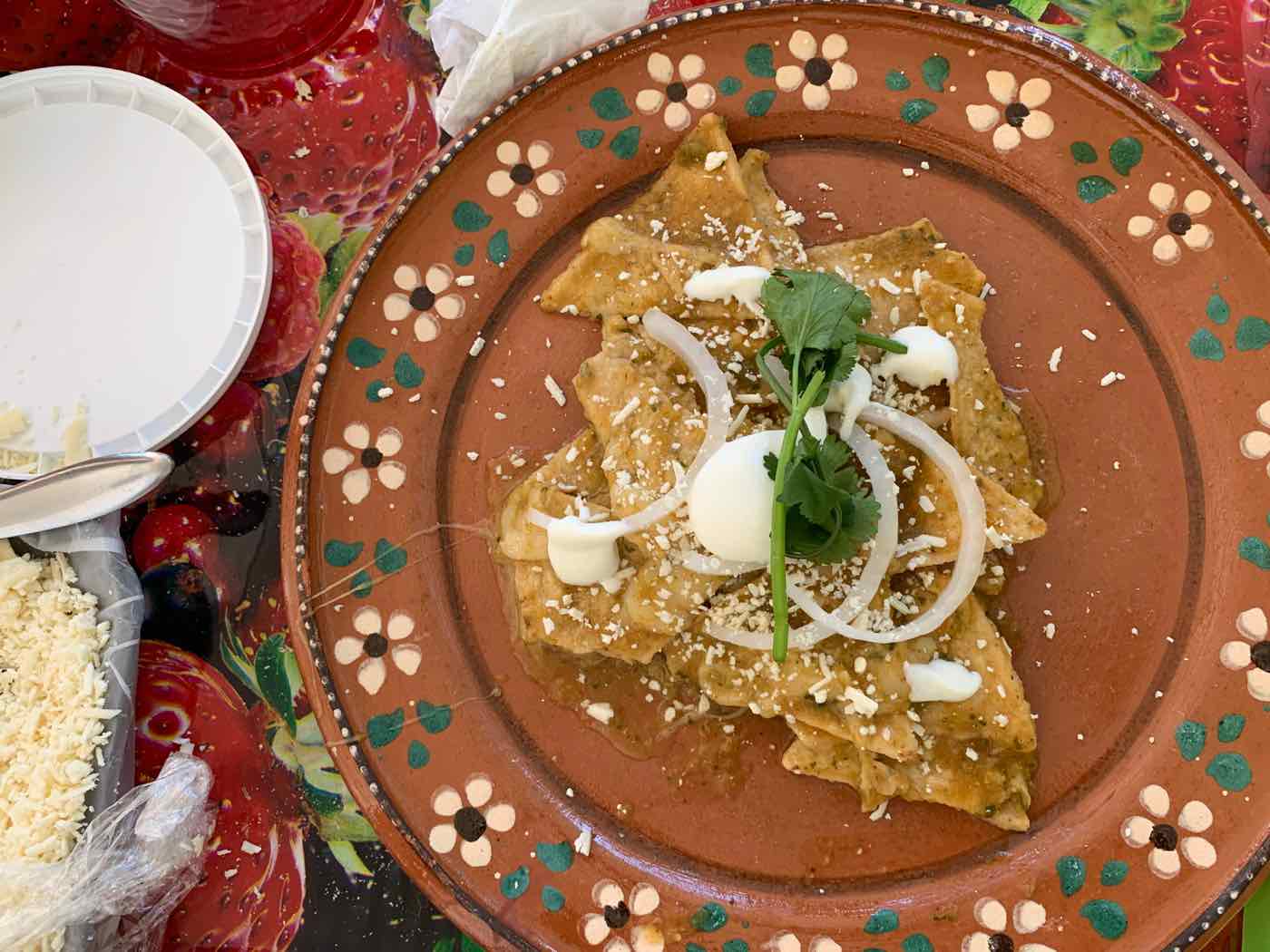 Forget any diets when coming to Mexico because let's face it, Mexican food is FREAKING DELICIOUS. Not always the healthiest, not always respecting the 5-a-day rule, but you've got time to recover after your trip.
And there's much more than just tacos, nachos, and guacamole (which is actually not that common!). Each region in Mexico boasts a different sub-culture and that is represented through food as well. In Yucatán for instance, you'll find a whole new version of Mexican food with origin in the Mayas and that includes chaya, sopa de lima and the popular conchinita pibil.
I suggest indulging as much as you can in the local food and if possible, take a cooking class to properly experience this unique cuisine.
Dishes you need to try in Mexico 🌮
🌮 Cochinita pibil: a Yucatan dish consisting of marinated meat wrapped in spices and banana leaves, usually suckling pig.
🌮 Chilaquiles: the ultimate breakfast food made with fried tortilla strips simmered in a green or red salsa and usually topped with eggs, cheese, beans, meat or all of the above.
🌮 Enchiladas: tortillas filled wth meat, cheese, beans, vegetable or seafood and covered in a chili sauce.
🌮 Gorditas: similar to Venezeluan arepas, this is a type of pastry made with masa, stuffed with cheese, meat, or other fillings and served usually fried. It's not a coincidence they loosely translate as "little fatty ones" though…
🌮 Sopa de lima: a lime-infused chicken soup with pieces of fried tortillas.
🌮 Tacos al pastor: Mexico City's favorite tacos, these are meat tacos sliced off a spit and served with coriander and pineapple.
🌮 Quesadillas: tortilla filled primarily with cheese, meats, vegetables and/or beans and then cooked on a griddle.
8

Leave your drone at home

If you have a drone and are anything like me, you dream of taking some aerial shots of the eye-catchy Tulum beaches, cenotes or ancient ruins in the forest.

First of all, flying over archaeological sites like Uxmal or Chichen Itza is strictly forbidden.

And it gets worse. A recent law explicitly says that 1) you have to be a Mexican citizen to fly a drone in Mexico 2) it has to be registered. Legally, they're able to confiscate your drone when you enter or leave the country.

Whether they enforce this or not, is questionable, but I didn't want to risk it.
9

Know the Mexican bathrooms

OK, so let's talk bathrooms.

The first thing to know is that the door with an "M" IS FOR WOMEN. M is for mujeres! Even after living in Barcelona for years, I may or may not entered the women bathroom by mistake more than once.

After you have done your business, you'll likely find a basket next to the toilet. This means the place is not connected to the public sewage so flushing your toilet paper can cause clogs. Deposit your used toilet paper in the basket.
10

Plan for the best beach weather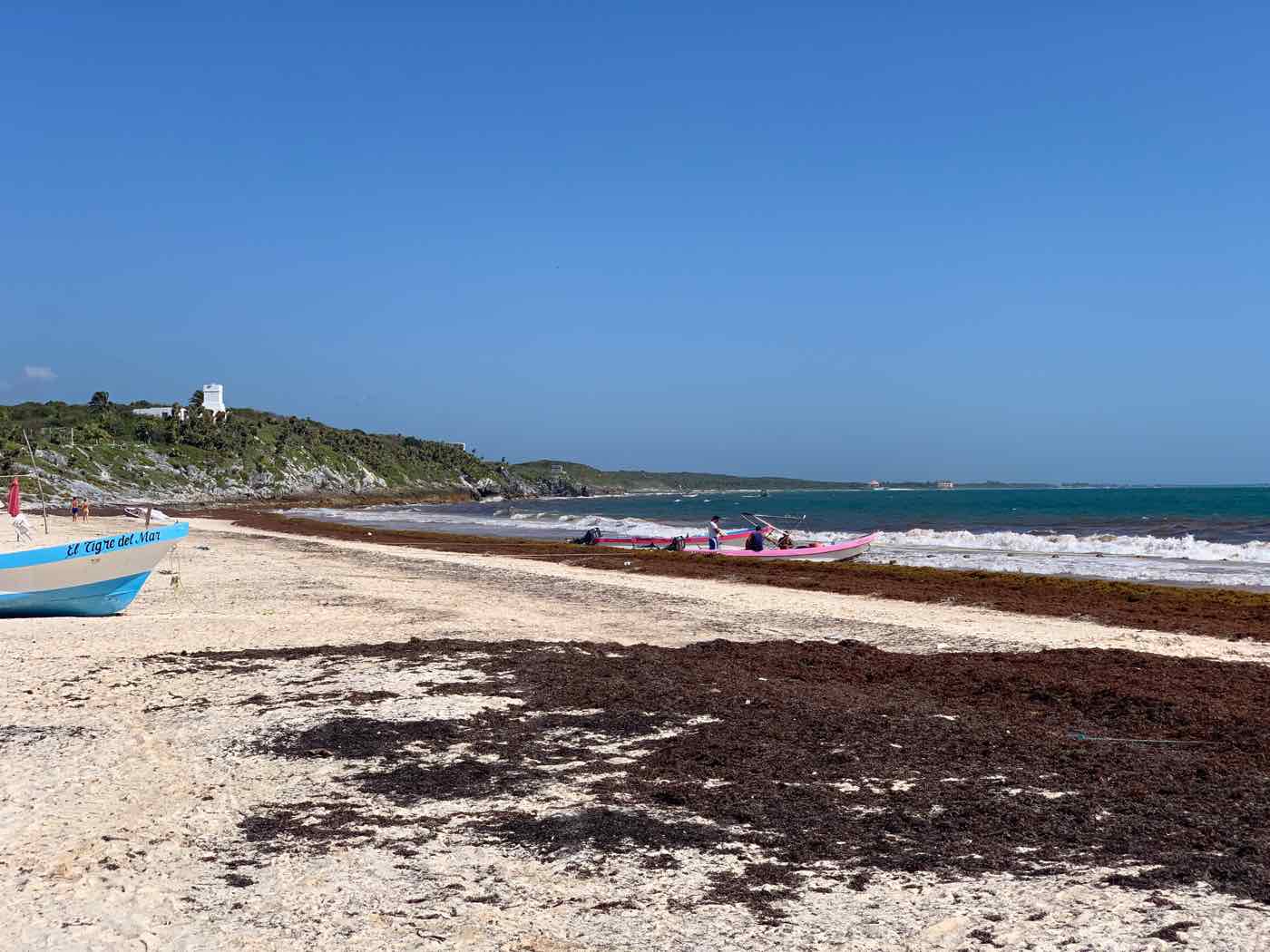 If you're planning to spend some time at the pristine Mexican beaches, there are two main things to consider.
Firstly, watch out for the hurricane season. Between June and November, hurricanes and tropical storms can impact the weather on the Caribbean coast of the Yucatan Peninsula, the Gulf Coast, and even the Pacific coast.
If you decide on taking a vacation during hurricane season – great travel deals to be made, as crowds are fewer – consider purchasing a travel insurance policy. Be fast. Usually, as soon as a storm is named, providers consider it a "foreseeable event" and will not cover in some (or all the) situations.
The other thing to consider are seaweed (aka sargassum or sargasso). No one wants to arrive at a soft white sand beach and find out it's entirely covered in a brown-ish stinky seaweed. I learned about this the hard way!
ℹ Seaweed conditions
Sargassum season usually runs from April to August, but in recent years there have been reports of "waves" of seaweed arriving off-season. I visited in March and many beaches in Tulum were covered in seaweed! The scale of the sargasso is so big that most hotels and even the government don't have the means to clean the beaches on a daily basis.
The Sargasso Monitoring Network of Cancún publishes daily reports of the situation on the beaches of the Caribbean coast, based on satellite and drone images, and even photographs of citizens.
If you want to keep your beach time sargasso-free, stay in a place which has staff constantly monitoring and managing the situation in front of the hotel. This is usually the case with high-end hotels and resorts.
11

Get around by ADO bus

Traveling independently through Mexico is easier than you think. While internal flights are affordable, they're not sustainable and you can use the trip to see a bit more of the countryside.

ADO Buses are surprisingly modern and comfortable and there's plenty of routes every day connecting all major and minor towns throughout the country.

Oh, they're ridiculously cheap too. My trip from Valladolid to Tulum costed 110 pesos (less than $6 USD at the time). You can buy tickets online (only some foreign credit cards accepted) or at the nearest terminal de autobuses (bus terminal).
12

Give a chance to Mexico City.

Mexico City is the elephant in the room when it comes to Mexico. People are so formatted to fly directly to Cancún or Acapulco that they overlook this massive, vibrant, culturally interesting metropolis that offers a ton of things to do and see.
Adding it to your trip to Mexico will make it much more diverse and truly feel like a complete overview of this beautiful country. I suggest at least three full days.

Top hotels in Mexico City
I've made the hard work for you.
This is a pre-filtered list of hotels in the safest areas to stay in Mexico City.
13

Go for the street food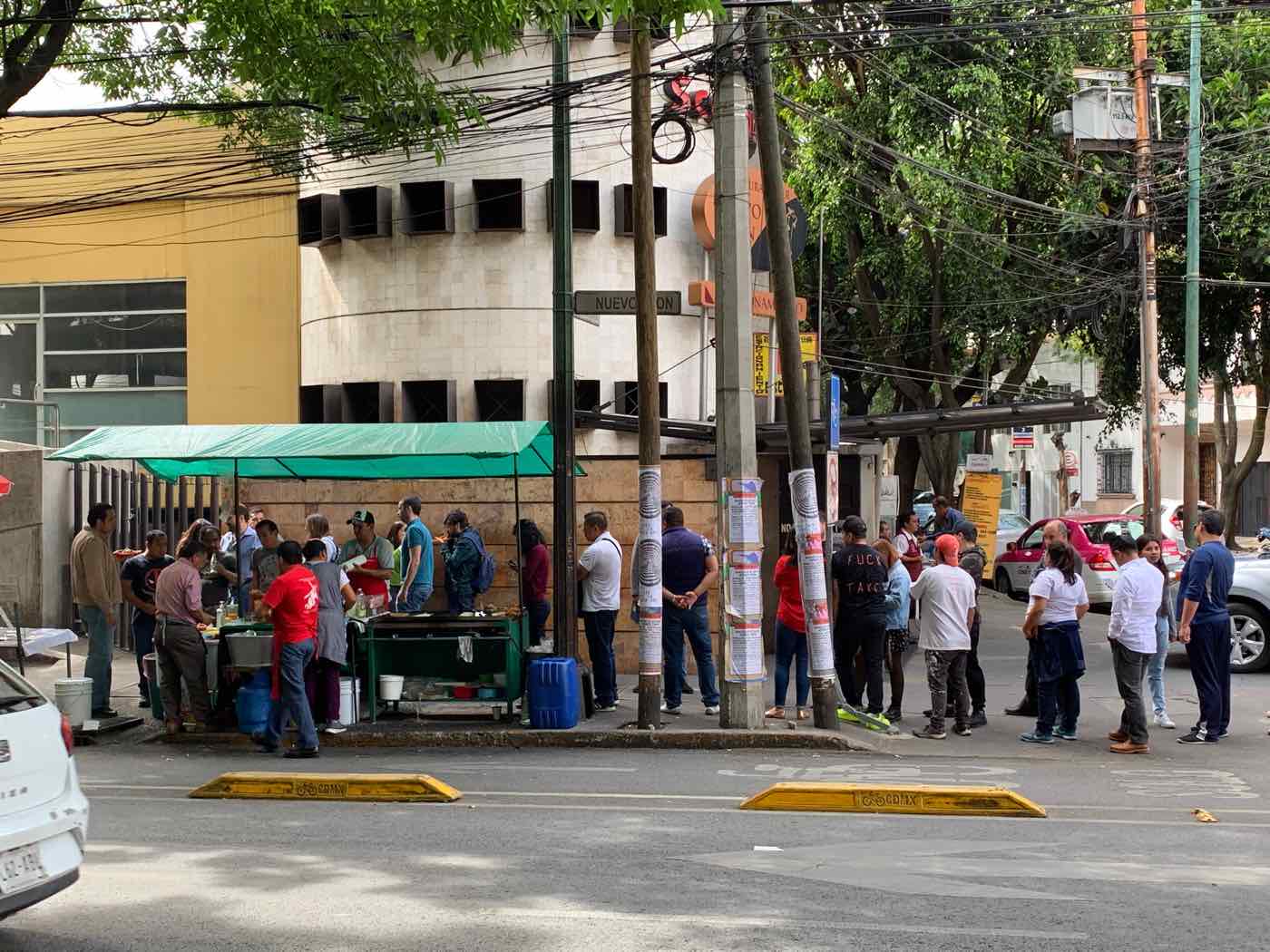 Not trying the street food is missing out on a huge cultural part of any country.
In that department, Mexico is a respectable competitor to Vietnam, where I tasted the best street food ever.
Pay attention to how they wash the utensils, if the meat is well cooked and if the food has been sitting in the sun for too long. If you're unsure, start with small snacks before moving to full meals.
The best tip though is to head for the stalls where locals queue up the most. Or just ask a local for recommendations!
14

Be careful when renting a car

Frankly, I rarely trust car rental companies, because they're full of scams and tricks to make you pay more.

In Mexico, it's common to see car rental companies advertising rentals as cheap as $1 a day. I myself believed them for a brief moment when looking to rent a car in Mérida. But after emailing the company in advance – that you should definitely do too! – I was then quoted the final price: roughly $200!

When reading it up online, it's common for agents to force you to take crazy expensive insurance when you pick up the car. Mexico requires drivers to prove they have insurance if there is a serious accident.

Common sense applies here. If a deal is too good to be true, it's probably because it's not.
15

Explore the ancient ruins

If there's a country that will please any history buffs, it's Mexico. Before the conquistadores arrive at the country in the 16th century – a devastating yet fascinating tale by itself – the country was Mayan and Aztec territory.
This incredible rich history still shows through its culture and food, which is particularly evident in the Yucatán region. Throughout the country, there are various imponent archaeological sites and ruins worth to visit. The most popular by far is Chichen Itza, but many say it's overrated, overpriced, and overcrowded compared to other options.
🗿 Best archaeological sites in Mexico
Chichen Itza close to Valladolid
Cholula Pyramid close to Puebla
Coba close to Tulum
Ek Balam close to Valladolid
Templo Mayor in Mexico City
Teotihuacán close to Mexico City
Tulum Ruins in Tulum
Uxmal close to Mérida
16

Try to avoid tours

If you book a trip to Cancun or Playa del Carmen and hope to see the rest of the country booking guided tours, you're set to see nothing but other tourists the entire time. Where is the fun in that?

Quite frankly, you're much better off going off the beaten path. Explore the local, beautiful, authentic Mexico. Give yourself a chance to immerse in the local culture, with no deadlines or time restrictions. Your travel experience will greatly increase.

Personally, I don't book tours unless it's mandatory or it's a cooking class. In Mexico, I used a 100% independent itinerary.
17

Learn basic Spanish

Mexico are used to have English-speaking tourists, but especially in smaller towns, it's always good to master some Spanish words and expressions.
It will both help connect with locals – only a small percentage of them speak fluent English – but you're guaranteed to get a smile in return.
Basic Spanish words and expressions for travelers 🗣
🗣 Hello – Hola
🗣 Thank you – Gracias/Muchas gracias
🗣 Excuse me/Sorry – Perdón
🗣 What's your name? – Como se llama usted?
🗣 My name is… – Mi nombre es…
18

Connect with locals.

Honestly, the landscapes are beautiful, the history is fascinating, the food is delicious, but the Mexican people are a whole another level.
No matter what magnates with an orange face and crappy hair tell you, Mexicans are lively, friendly happy, with a constant smile on their faces that is contagious. Don't be afraid to ask questions, make some joyful comments, and join the party whenever there's one. They'll win you over. A bit of Spanish can be helpful though.
19

Avoid the tap water

It's generally a good idea to avoid tap water in Mexico. This obviously includes ice cubes in drinks and juices. If anything, in restaurants ask for agua del filtro.

Bring a bottle of water and reuse it when you find a agua filtrada (filtered water) or just bring a water purifier that filters the waer form the tap. Win for you, win for the environment.
20

Stay connected with a Telcel SIM card

More and more, I feel getting access to Internet abroad is important. Not to check your like count on Instagram or Facetime your friends, but to know where you are and research what's around you.

While WiFi is available in malls, restaurants, and hotels, it's a good idea to get a SIM card.

If you have a phone with eSIM capability – e.g. the new iPhones – you can purchase a virtual SIM card from GigSky (use BRUN138 code for $5 credit!) and get immediately connected.

Otherwise, just head to a local OXXO store and ask for a physical TelCel SIM card. You can also get them in official Telcel stores. To save some money, you can use only one card and share the internet through a mobile WiFi router.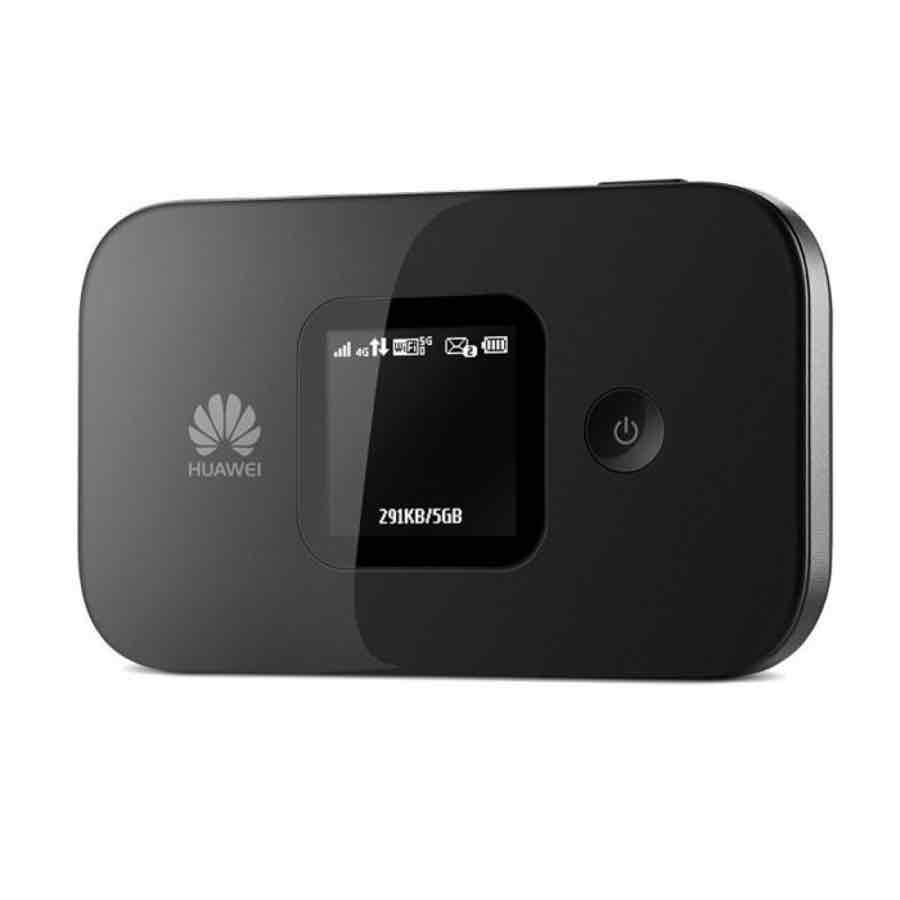 Put any SIM card in the world inside and it will share the data across all your devices via WiFi (up to 10!). The battery lasts 12 hours of working. Can't recommend it enough!
Do you have more Mexico travel tips? What other things we should know?
Let me know about your experience.