This Mexico City itinerary is ideal for anyone visiting for the first time the Mexican capital. Forget guide books or TripAdvisor. Here are some local insider advice and tips of really what's worth to do.
Mexico City (CDMX) is one of those places that everyone sees on the map but few want to know or explore.
The largest city in the Western Hemisphere is a vibrant, culturally interesting metropolis with a ton of things to do and see. Adding Mexico City to your trip to Mexico will make it much more diverse and truly feel like a complete overview of this beautiful country.
If you are concerned with safety, read this article. TLDR: the city is MUCH safer than people think!

In this article, I'm sharing a full Mexico City itinerary for first-time visitors, based on the 3 days I spent in the city.
Mexico City Itinerary: Summary
By the way, I've put all the places mentioned on this itinerary right here on this map.
Mexico City Itinerary: Day Zero
Arriving to Mexico City
Welcome to CDMX! Chances are that you're arriving into Mexico City's airport. You can reach the city by metro, taxi, or Uber.
My advice? Get an Uber. It's the safest, most reliable, and fastest way to get you into the city center.
You can also use the subway. Line 5 of the metro reaches terminal 1, but to get to most central stations you'll need to change lines at least once.
If you insist in getting a normal taxi, for safety reasons, make sure you find a licensed taxi. Kidnappings in fake taxis do happen and even if you find a registered one, they may rip you off. Ain't nobody got time for that.
If you haven't booked your flight yet, try Skyscanner or Google Flights to find the cheapest possible fare.
Where to stay in Mexico City
In my opinion, the single most important decision you need to make when planning a trip to CDMX is where to stay. Staying at a safe and well-connected area is already a half guarantee you'll have a hassle-free and efficient trip.
I recommend staying at Roma, Condesa, or alternatively at the El Centro districts.

Top hotels in Mexico City
I've made the hard work for you.
This is a pre-filtered list of hotels in the safest areas to stay in Mexico City.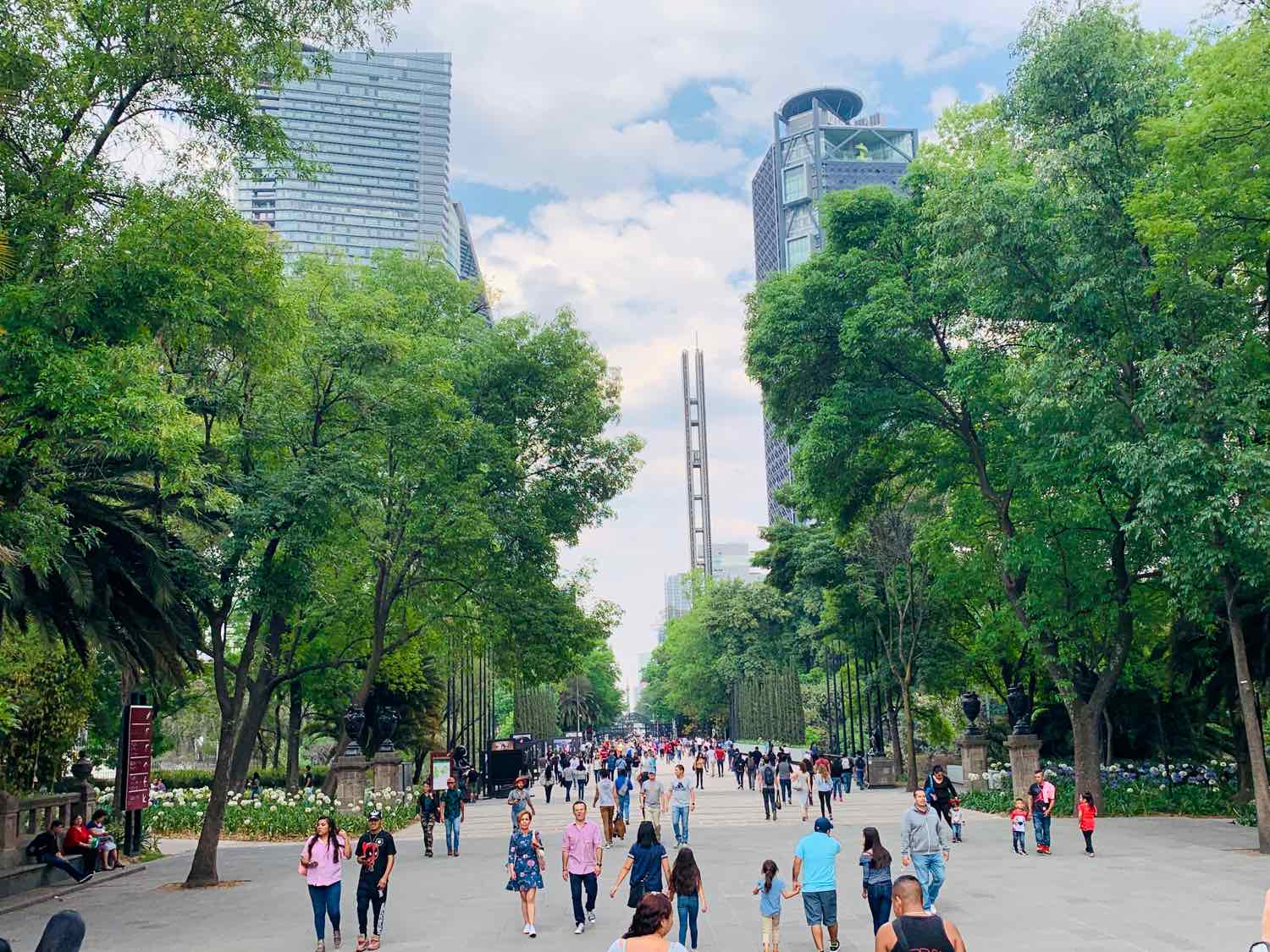 Mexico City Itinerary, Day 1: Centro Historico
Day 1 is dedicated to the historical area of Mexico City.
During the Aztec empire, the historical center of Mexico City – Centro Historico – was known as Tenochititlan and was the capital of the massive Aztec empire. This capital city was built literally in a lake inside a former volcano crater.
When the Spanish settlers arrived here in 1521, they razed it to the ground and built their own buildings over the ancient city.
Zócalo

Formally named Plaza de la Constitución, the grand plaza of Zócalo once was the ceremonial hub of the ancient Tenochititlan city. Today the main square of CDMX does not feature any monuments or statues: just a ginormous Mexican flag in its center.
The square is surrounded by some of the city's most important sites. Don't miss Museum of Templo Mayor, an outstanding archeological site displaying some of the last vestiges of Mexico before the Hispanic period. It's right at the spot of one of the main temple of the Aztecs and can help you put the incredible history of the country in context.
Just a stone's throw away, the largest cathedral in the American continent, Metropolitan Cathedral, and the majestic colonial Palacio Nacional.
Francisco I. Madero Street

From Zócalo, take Paseo Madero. The commercial heart of CDMX, this is where you'll find a wide array of shops and restaurants catering to both tourists and locals. Gets pretty crowded in the afternoons, but at 10 am it was refreshingly quiet!
The street leads to Torre Latino. Quite frankly, I find it a rather ugly tower, but this building is admired by architects worldwide because it withstood Mexico City's strongest earthquakes with only a crack in a window. There may not be a safer place to be than the lookout point up there if the earth rumbles!
The best of such a tall building is, of course, the view over the massive urban grid of Mexico City. You can get up to Mirador Torre Latino on the 37th floor. I didn't though.
ℹTips for Torre NorteAmericana
⏱ Hours: Open everyday between 9am and 10pm.
💰 How much: As per 2019, the standard ticket to go all the way up to the 37th floor is 120 pesos.
💡 Pro tip: Avoid eating upstairs, the food is bland and overpriced.
Palacio Bellas Artes
View this post on Instagram
The magnificent art deco building includes an architecture museum and is a cultural hub, hosting several different events in dance, music, and theater.
For the best views of the building, head to the top floor of the mall on the opposite side. You'll need to ask for a drink but it's worth to take in the views over the colorful mosaic roof, the whole city, and with the mountains as a backdrop. Hard to believe this city is at 2-kilometer of altitude!
Cooking Class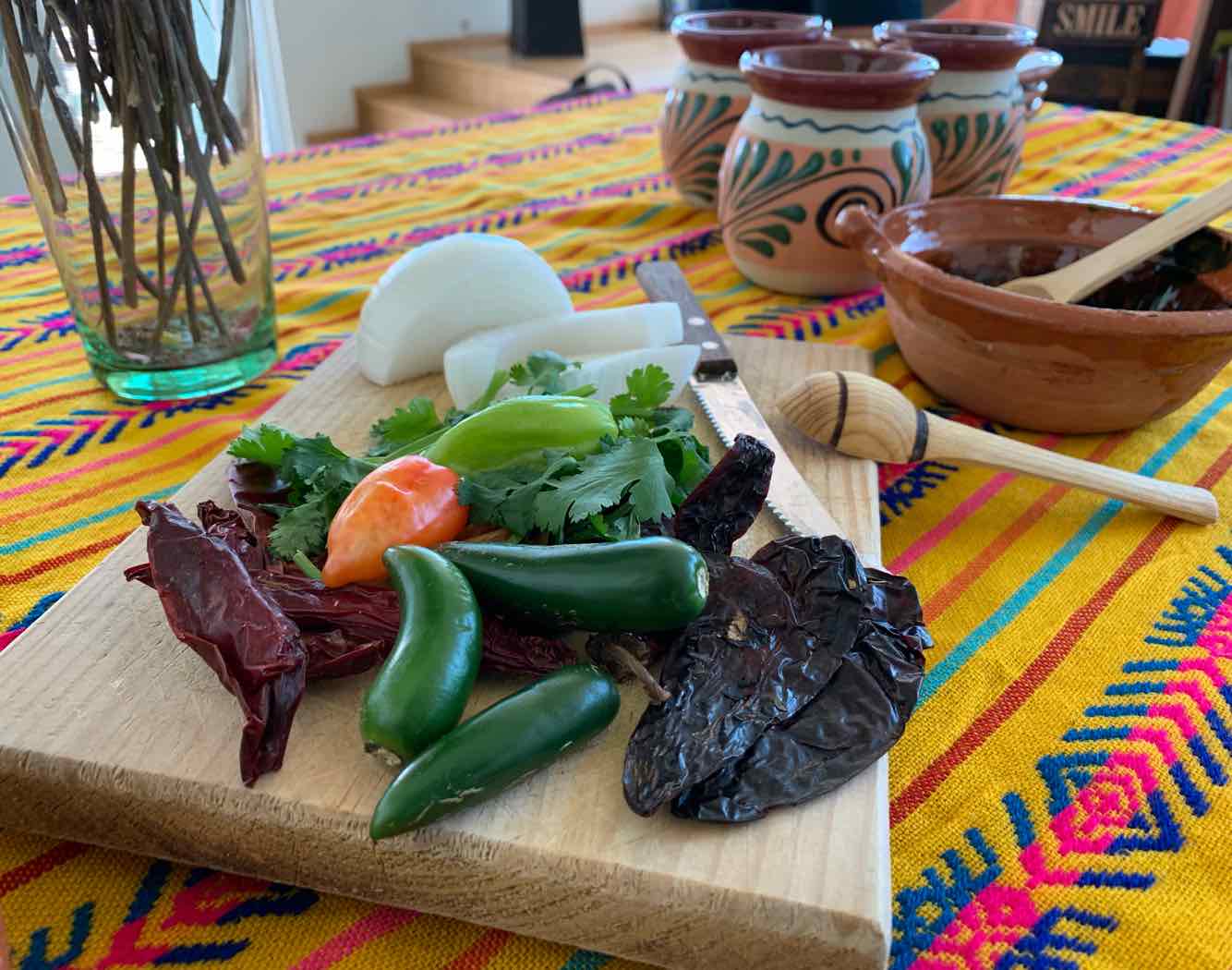 I always try to make a food-related tour everywhere I go: it's one of the best ways of getting introduced to a country. If possible on the first day as it allows me to make better choices during the rest of the trip.
In Mexico City, all sorts of tours and classes are available, from street food taco tours to cooking classes. I've chosen this 3-hour cooking class which included:
Visit to the local market
Buying tortillas at a tortilleria
Making enchiladas, chilaquiles, and sopes from scratch
Plus, the class was run by a lovely Mexican lady that I wanted to claim as my second mum. This was my favorite thing to do in the city!
Mexico City Itinerary, Day 2: Teotihuacán & Roma
The second day is to dedicated to venture out of CDMX to one of the most fascinating ancient cities in the world. Prepare yourself to walk around a lot, quite possibly under a hot sun.
Tip: Bring comfy shoes and sunscreen, it's pretty ruthless out there.
Teotihuacán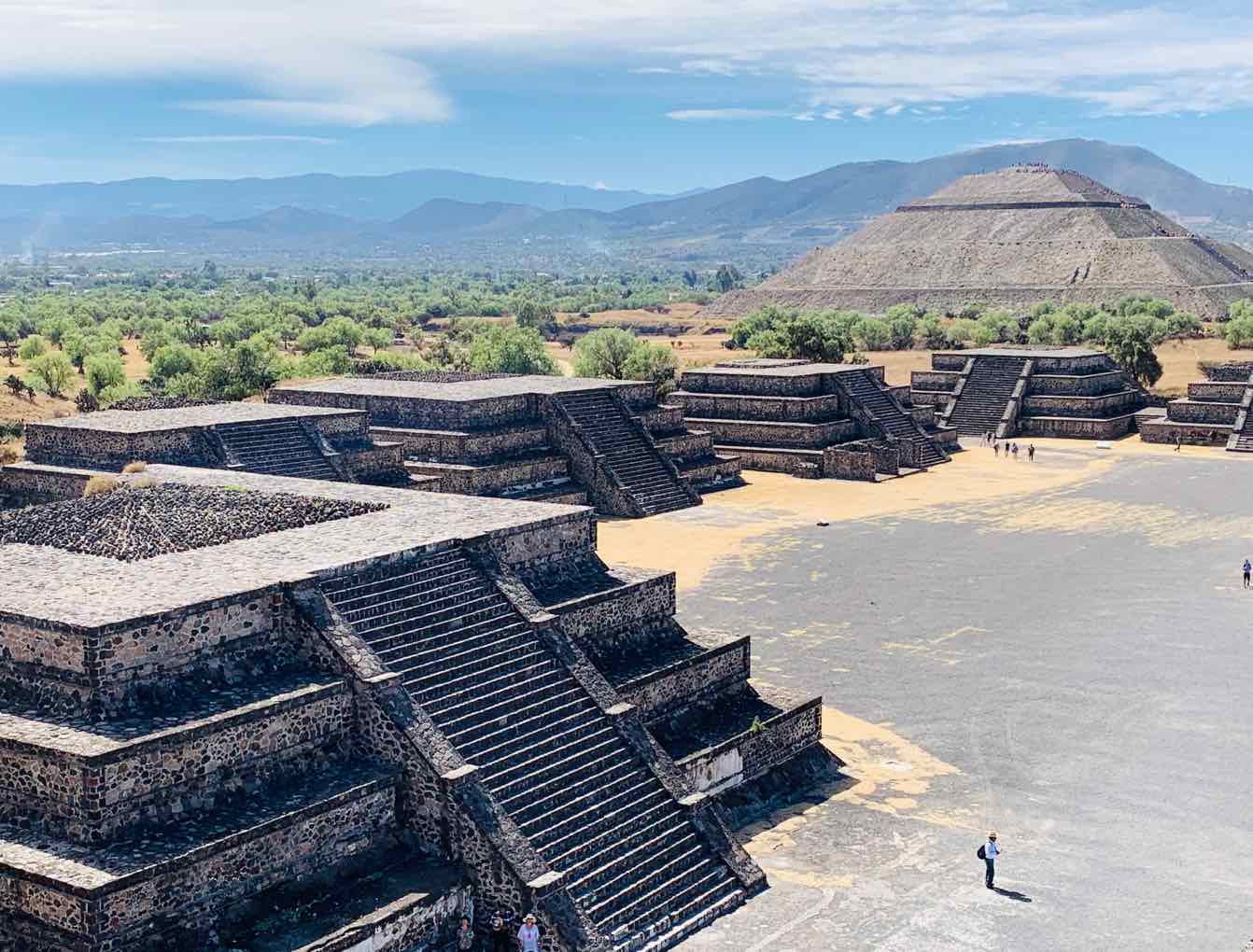 Teotihuacán, The City of Gods, is a staggering archaeological site located 50 kilometers northeast of Mexico City. Contrarily to what I thought, it was a civilization entirely distinct from the Aztec or Mayan cultures and was the largest city of the Americas holding up to 125,000 people.
There are several structures in the ruins, but – not gonna lie – the pyramids are the main reason for my visit. Temple of the Moon and especially Temple of the Sun are the two largest temples in Teotihuacán. The latter is actually the third largest pyramid in the world! You don't quite grasp the massive scale of the structure until you stand right in front of it before you start your climb up.
By climbing both pyramids and walking the deceptively long Calzada de Los Muertos, you start to get an idea of how grand this place was in its most glorious days, between 100 B.C. and A.D. 650.
Don't underestimate the beauty and size of this site and allow yourself at least 3 hours here.
How to get to Teotihuacán from Mexico City
While you can find guided tours to Teotihuacán every other corner, as always I prefer to do things independently.
And turns out it's quite simple to get there by bus:
First, hop on a Uber to Autobuses del Norte bus station. You can also get there via metro (Yellow Line 5).
Go to the very last ticket booth (left side of the station) named Autobuses Teotihuacan. It's right next to the sign saying Sala 8 (8th Door).
Purchase your tickets to Piramides or Zona Arqueologico from that booth. You can either buy a return ticket (104 pesos) right away or a one-way (52 pesos) and pay for your return directly on the bus back.
Enter Sala 8 and find the bus to Piramides.
Enjoy the ride!
It's advisable to go as early as possible to beat the crowds and also to avoid the hottest hours of the day. While the first bus to Teotihuacán departs at 6 am, the site itself doesn't open until 9 am. No worries though: buses continue to run about every 20 minutes throughout the day.
The ride took about 1 hour each way, a bit more on the way back due to traffic.
Roma
Back to the center of CDMX, it's time to explore the Colonia of Roma. This is a hipster and bohemian hub, with trendy restaurants and coffee shops, alternative art galleries, and colorful buildings and mansions.
This is where I spent most of the time because my hotel was located here, next to Insurgentes. I found the whole area safe, canopied by trees, and with a huge selection in taquerías, making it one of the best places to stay in the city.
There's a plethora of places to uncover in Colonia Roma, but these were some of my favorites:
Mexico City Itinerary, Day 3: Chaputelpec & Condesa
On day 3, time for another version of Mexico City. Today is the elegant and leafy version, with a bit of a cultural spin too
Museo Nacional de Antropología (Anthropology Museum)

I'm not a fan of museums, but I think this one should be one of your priorities when visiting CDMX as I found it absolutely incredible and worthwhile.
The Museo Nacional de Antropología allows you to understand the history, ethnography, and anthropology of Mexico and the Americas, in a much more well-rounded way than when visiting archaeological sites scattered around the country.
Plus, the layout and architecture are breathtaking. The 600,000 objects are displayed in different buildings, each representing a different era, from pre-historic times to Aztecs, Mayas, as well as Post-Hispanic times. A big central courtyard with an artificial waterfall connects all of them.
ℹAnthropology Museum tips
⏱ Hours: Open Tuesday-Sunday between 9am and 7pm.
💰 How much: As per 2019, the standard ticket costs 75 pesos.
💡 Pro tip: Plan your visit and choose the sections you want to visit; seeing the entire museum takes about 6 hours!
💡 Website
Bosque de Chapultepec (Chapultepec Park)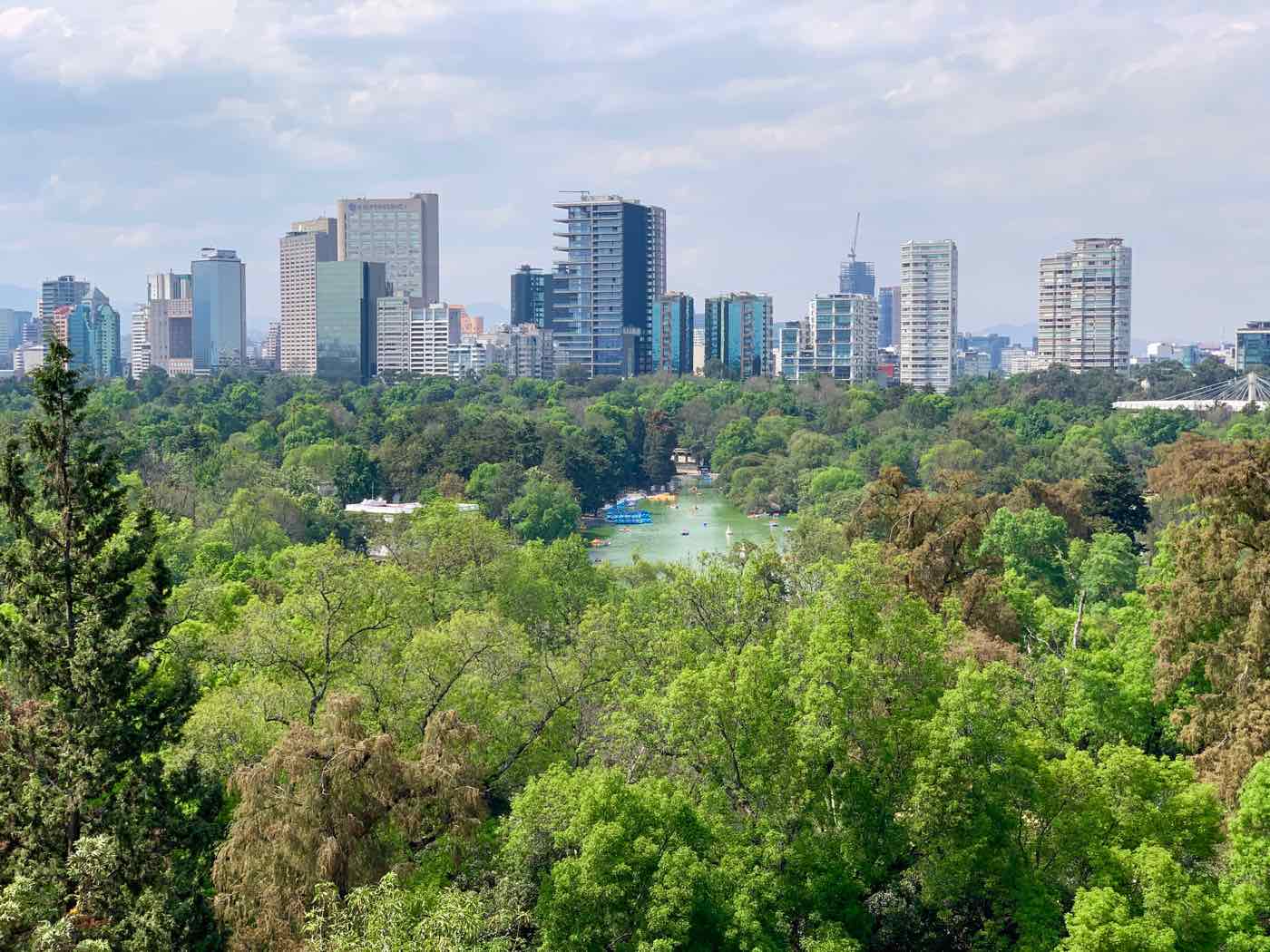 This might be weird, but I like to visit a park in any city I go to. It allows me to get back in touch with nature, do some people-watching, and rest from the (usually intense) wandering around. And the largest green lung of Mexico City, Bosque de Chaputelpec, allowed me to do all that and much more.
The mexican version of Central Park even has got a castle – Castillo de Chapultepec, the only royal castle in the Americas – at a hilltop considered sacred by the Aztecs. It's now home to National Museum of History which is interesting, but miles away from the Anthropology Museum. Or maybe I was museumed out at this point?
In any case, take some time to explore the beautiful park, the castle, and the open views over Mexico City that come with it.
Condesa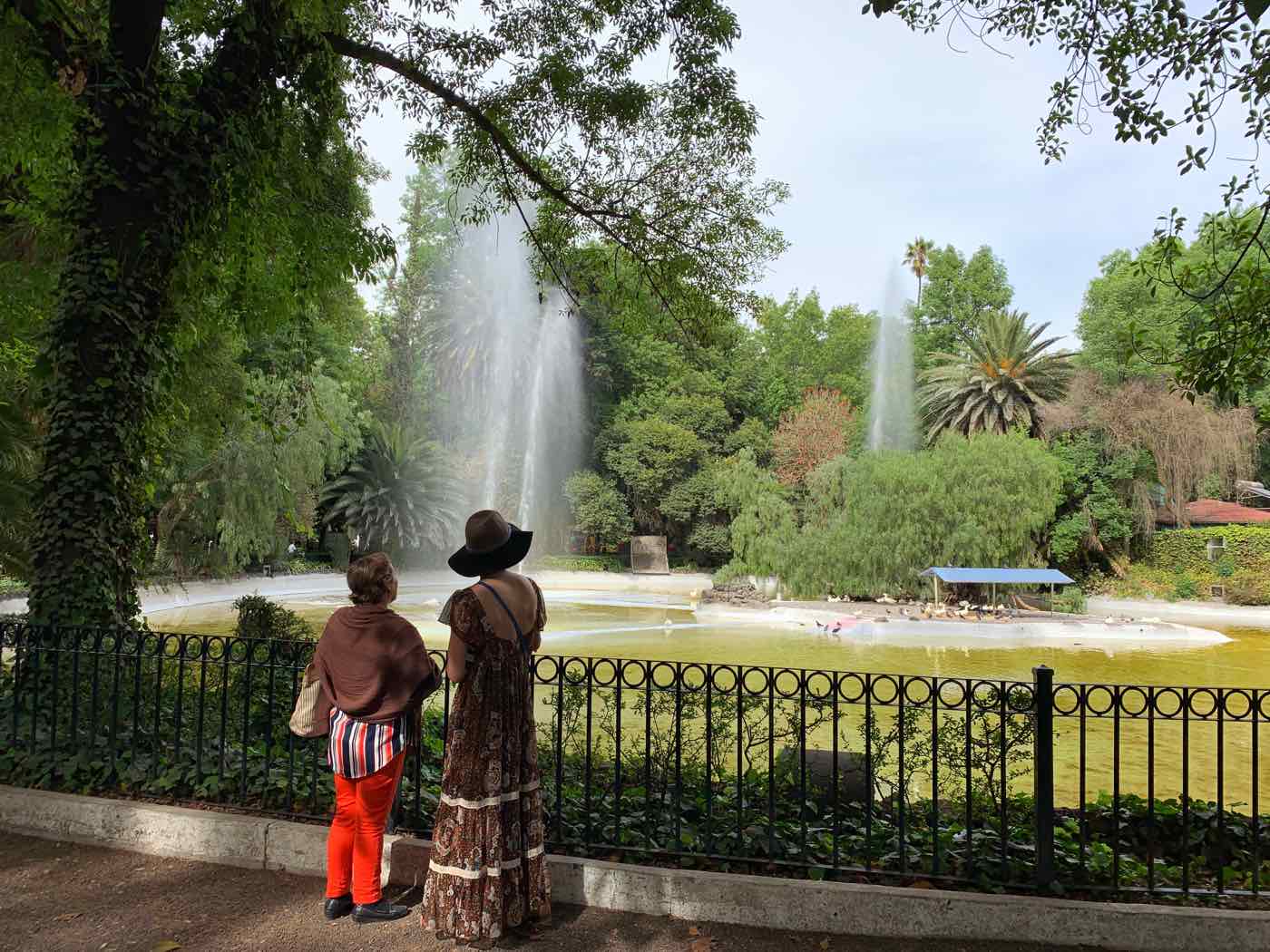 Colonia Condesa is a trendy area just like Roma, but a more posh and upscale-y version. The streets here look European and miles away from the rest of CDMX, boasting leafy avenues, trendy boutiques, fancy restaurants (lots of vegetarian options!).
Countless bars catering to all types of crowds can be found in Condesa, making it also one of the best nightlife areas in the city. Feel free to stay here until after sunset and have a drink to your time in Mexico City.
These were some of my favorite spots in Colonia Condesa:
El Pescadito, can't recommend enough the fish tacos here, the best I've had in Mexico
El Tizoncito, tasty tacos al pastor with a friendly staff
Parque México, gorgeous park to take a breather from the chaos of the city

Top hotels in Mexico City
I've made the hard work for you.
This is a pre-filtered list of hotels in the safest areas to stay in Mexico City.
Mexico City Itinerary: Tips for extra days
In case you have extra time in Mexico City these are some other bonus ideas to keep you busy.
Frida Kahlo's Museum
This is the former house of Mexican icon Frida Kahlo in the Coyoacán area. I didn't visit but other fellow travelers I met on the road described as "uninteresting". Plus, once you've endured hour-long queues to enter this museum, you'll be in a line that moves too fast to appreciate the contents and story presented.
I encourage you to visit if you're a die-hard fan of Frida though.
Mercado de la Merced
If you desire to see the local way of living, nothing better than a market. The largest market in the city, Mercado de la Merced is a beautiful chaotic maze of passageways selling piñatas, unnecessary calendars or over-the-top quinceañera dresses.
The market is mostly dedicated to food though, so it's THE perfect place to deepen your love relationship with Mexican cuisine. Explore the stands selling moles, chili peppers, candied fruit stacks, and in between, go for a well-deserved break at one of the street antojitos stalls with tostas, gorditas, and the city favorites tacos al pastor.
Xochimilco
Xochimilco is a network of canals, islands, and floating gardens that can only be navigated by a guide. A tour on a local trajinera can cost up to 500 pesos, an amount that seemed exaggerated to me.
Paying to hop on a boat and float in a river while being sold all kinds of stuff just sounded like a tourist trap to me. Oh, and it's at least an hour away from downtown CDMX. I do admit though I have some (morbid) curiosity to have a closer look at the creepy Isla de las Muñecas (Island of the Dolls), with thousands of dolls hanging from trees and bushes.
Soumaya Museum
If you're into architecture, just the modern outlook of this building should be enough of reason to visit. Hosting the largest art gallery collection in Mexico City, it's a growing tourist attraction. I wanted to go, but ran out of time.

Where to stay in Mexico City
Here's a quick take on the top neighborhoods to stay in Mexico City.
Condesa: definitely the most upscale district, that could belong to any european city. The chilled lounge bars, tasty bistros and wide leafy avenues are a welcomed breather from the chaos.
El Centro: Mexico City's downtown. I've recommended to stay in the southern half, where most monuments, government buildings, markets, and squares are located. However, some readers mentioned concerns with safety, specially at night, so I'd stick somewhere else.
Roma: hipsters rejoice, this your spot. Trendy coffeeshops, alternative decor shops, craft beers, and a fair amount of street art.
Zona Rosa: some famous monuments are here (e.g. the Angel of Independence) but this is the district known for partying and for being Mexico City's LGBTQ core.
How to get around Mexico City
There's no way you can walk around Mexico City the entire time as it is absolutely massive.
I'm all in favor of public transportation wherever I go, but honestly, I found the CDMX metro a bit overwhelming. It uses a sign system (stations are mostly identified by symbols, not words) which can get a bit confusing.
In the end, I didn't get to use buses or Metrobus because I started to use Uber and found it's cheap, safe, and convenient. Traffic in rush hours is hectic and can easily inflate the prices though.

Is Mexico City safe?
There will always be people who will tell you horrendous tales about Mexico, like when I wrote about my experience in Naples, Italy. Always take those with a pinch of salt.
Obviously Mexico City is not the safest place on Earth and petty crime does exist (and even more violent too).
But it's not a Rio de Janeiro either (which is also worth to visit by the way!). Most crime is located outside on the city outskirts, away from tourists like you will be wandering around. Downtown, pickpockets will be your major concern – but hey, isn't that the case with any major city?
Don't walk into dark alleys, don't be a walking target with flashy jewelry or expensive DSLR around your neck, and be extra careful when walking around at night. Basically don't be an idiot, follow these tips and you'll be fine. You'd be a bigger idiot if you didn't go to Mexico City because of safety concerns.
Useful Resources for visiting Mexico
Have you used this Mexico City itinerary on your trip?
Please share your feedback below and let me know what is missing!