Koh Lipe was one of my favorite islands I've ever visited and for this much contributed my accommodation in Zanom Sunrise Resort.
Koh Lipe was a highlight of all my travels. Great beaches with clear waters and soft white sands, amazing food and incredible people always welcoming you with a smile. It's seems like a dream, but it's very real. I liked it so much that in 3 days I published a complete Koh Lipe guide for you to visit this island paradise too.
Now that I've been there and seen all ranges of possible accommodation, I honestly think Zanom Resort was exactly what I needed for my time in the island.
Here's why.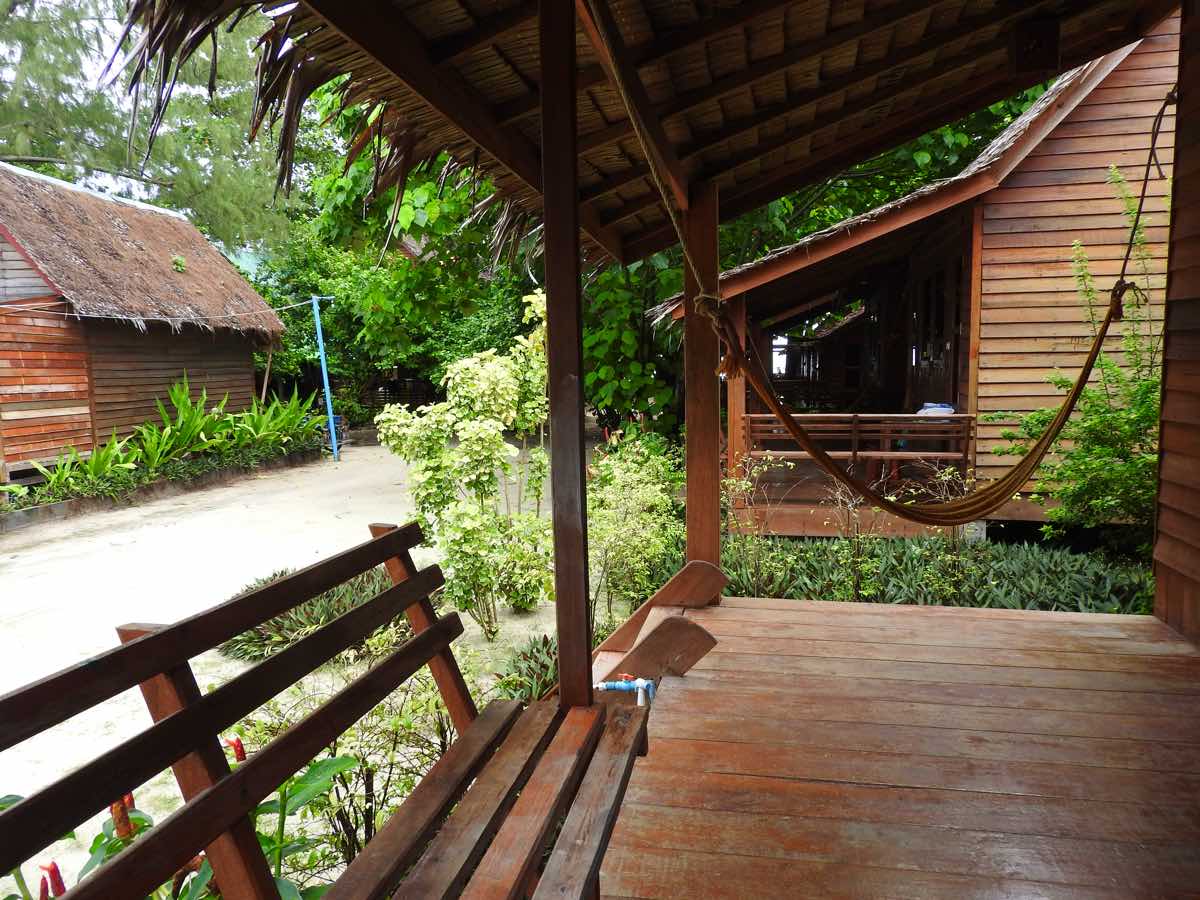 The Resort
Zanom Sunrise is located right on Sunrise Beach, just a few steps away from the ocean. By far the best beach in Koh Lipe.
Just a 10-min walk from Walking Street, it's perfect to be tucked away from the most busy shops and restaurants and take a break from everything!
The restaurant of the resort was good and comes with incredible views overlooking the beach. Unfortunately while I was there the first floor was in refurbishments, I can only imagine how amazing would a lunch up there be.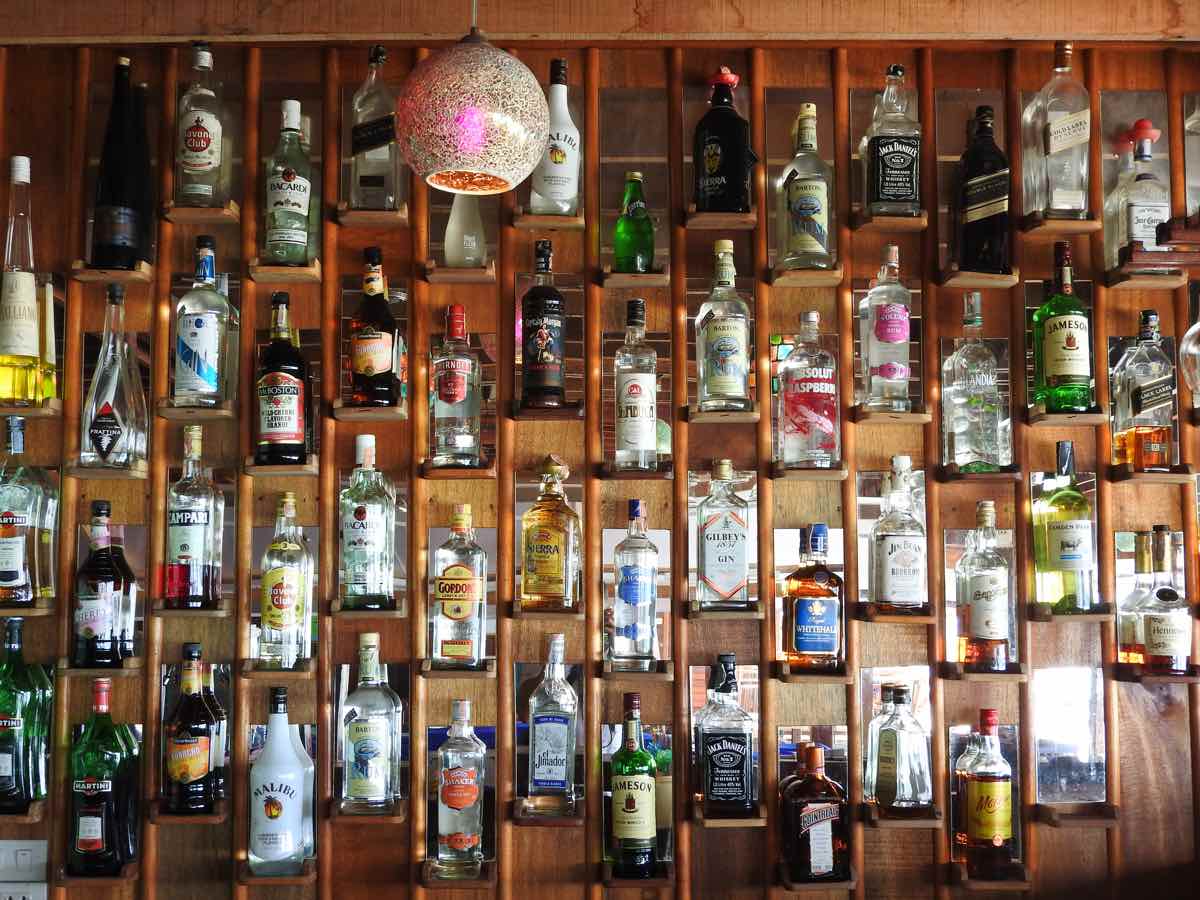 The Bungalow
The best way to define the bungalows in Zanom Sunrise is that they are rustic and charming on the outside and clean and spacious inside.
We literally had everything we needed for our stay: WiFi, a comfy bed, private bathroom, a mosquito net and even a mini-flashlight to explore the surroundings at night. Water bottles and towels were provided daily.
Despite being surrounded by lush vegetation, we could still sleep safe from mosquitoes and other wildlife. Yet, the porch was my favorite area of the bungalow. With an hammock, a small table and a couple of stylish bench, that's where I spent most of my time while I was in the resort. It was perfect to chill while hearing the raining pouring around me.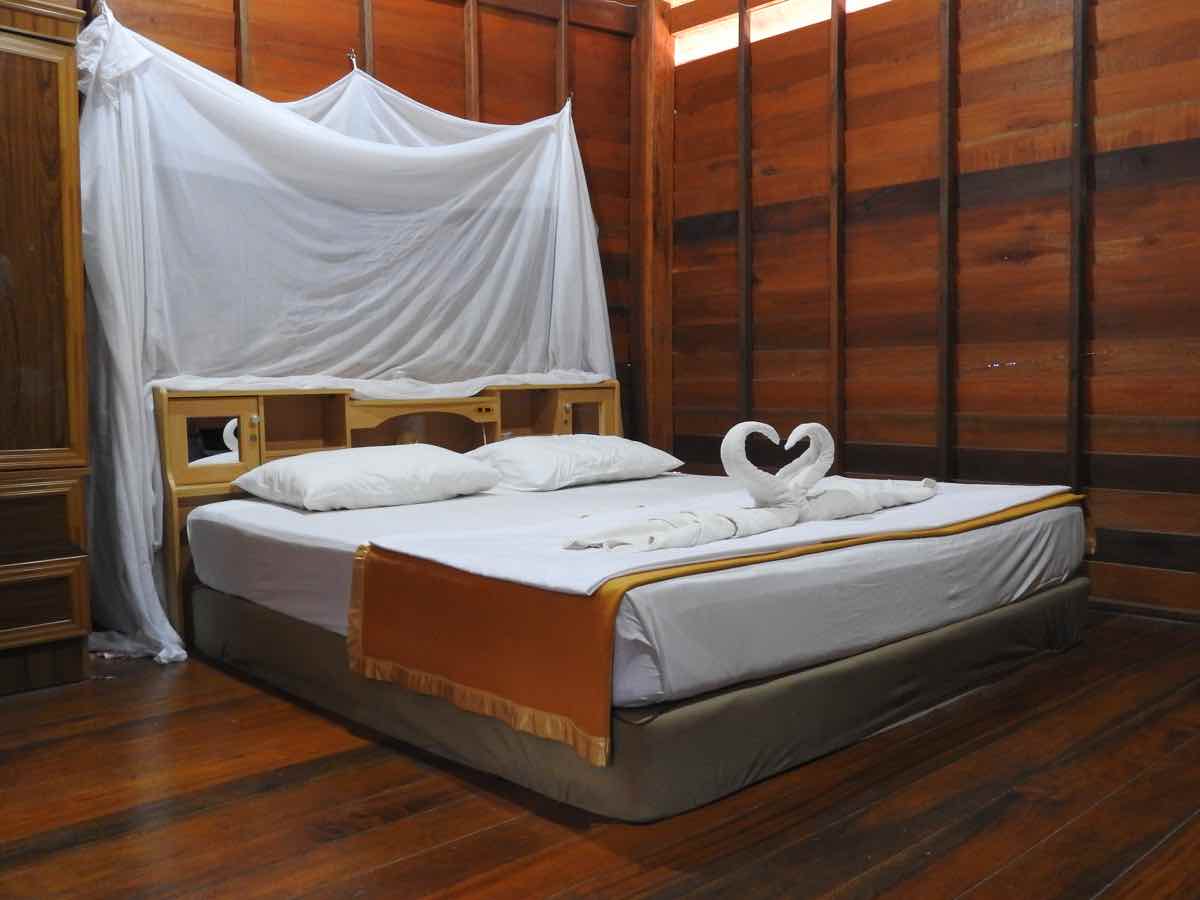 Indeed one of my concerns coming to Koh Lipe was the weather forecast. In the end it did rain in several occasions and POURED a couple of times, in a way that only happens in tropical islands. There were huge puddles everywhere around the island but our bungalow proved to be robust, not a single drop of rain inside!
Location Was a Blessing!
The location is another great thing in this place. Did I mention we were 30-second walk away from your own private beach front? A quiet area of Sunrise Beach – which I consider to be the best one in Lipe – was a few dozens of steps away from my bungalow. 66 to be more precise. Yes, I've done the walk so many times I've counted them! And trust me, having the vibrant turquoise waters of the Andaman Sea peeking out of the front door is a completely different way of waking up. Every single day it put me on a good mood right off the get go!
On the opposite side of the resort there's an access through a pavement road leading to the Walking Street, Lipe's beating heart. This means we were a 10-min walk away from a road packed with restaurants, shops and bars where everyone in the island goes to eat, drink, shop or just have fun. A more convenient location than this is impossible.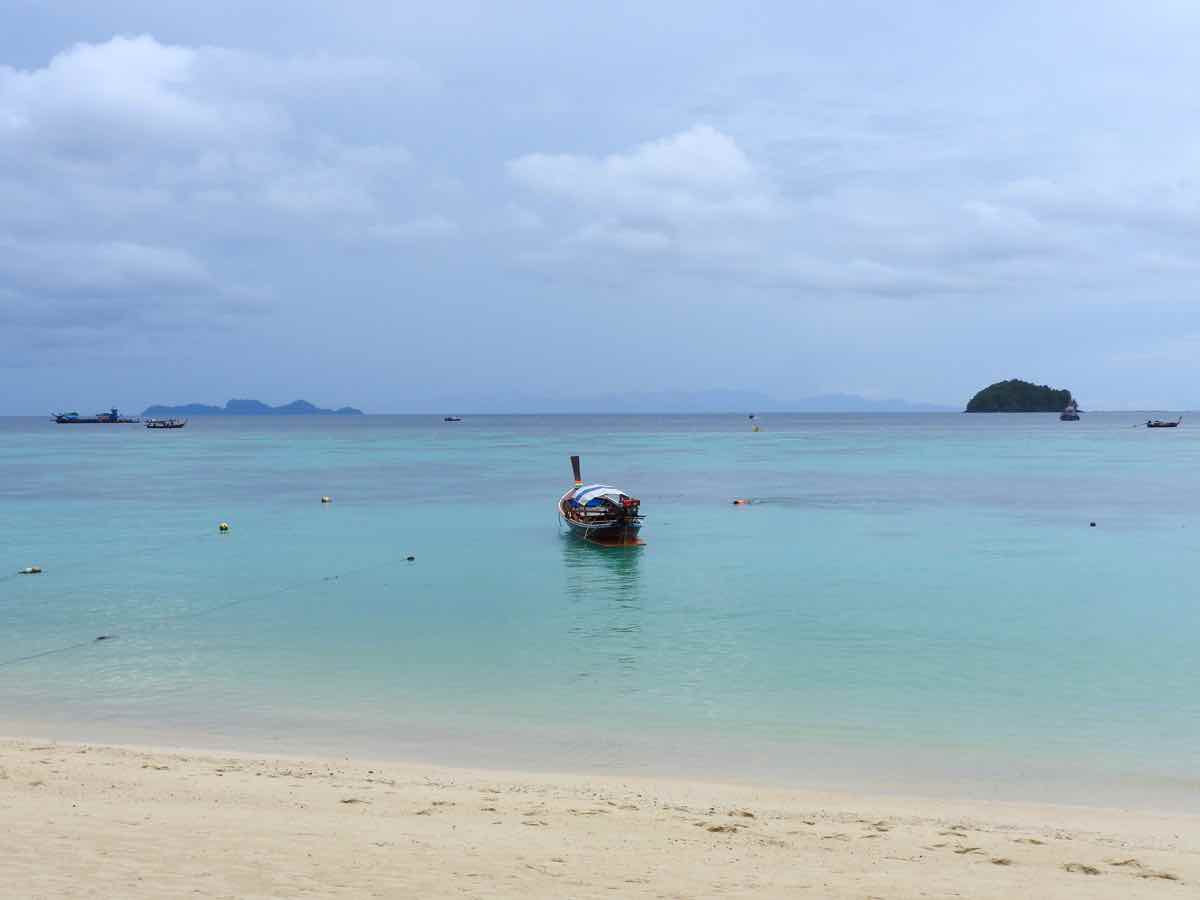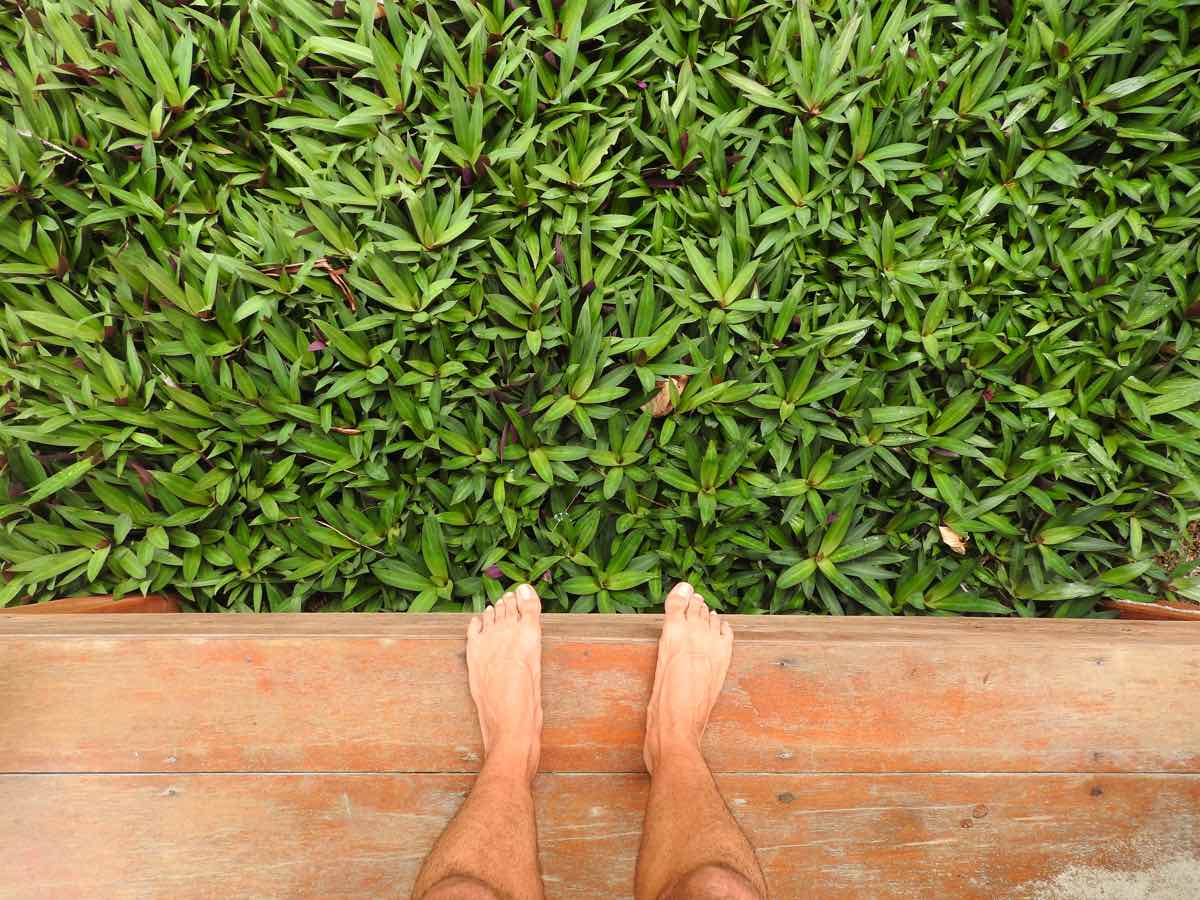 The Friendly Staff
The staff was always very friendly and helpful and always greeted us with a smile. It really made us feel at home. Tom, who was in the reception most of the times, is a super friendly guy!
Oh and there were a bunch of cats playing around who were very welcoming too 🙂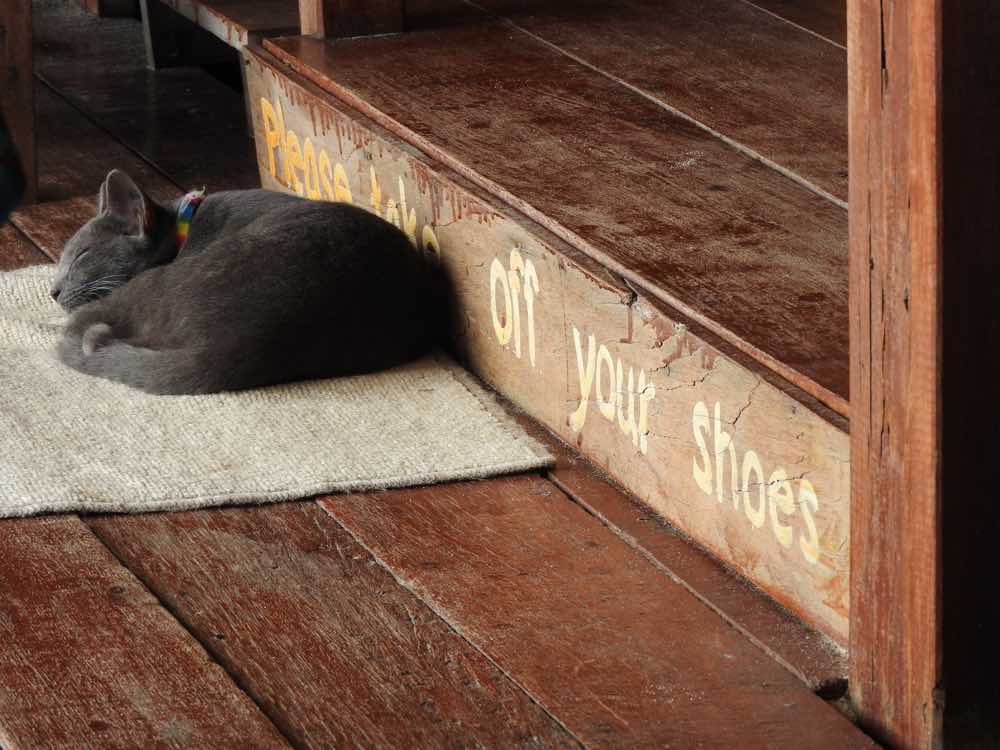 Zanom Sunrise Resort: Highly Recommended!
Koh Lipe was probably my favorite island in Thailand – and I've done my fair bit of island hopping.
The thing I love the most about Zanom is that it provides high standards of comfort and quality of service, but still manages to blend in with the surrounding environment and guarantee a full-on tropical experience. Something too frugal or too fancy can easily take away the experience from staying in islands like Lipe.
Overall, you can't go wrong with Zanom Sunrise. The price is more than reasonable for the value they offer and it hits the sweet spot between comfort and authenticity. The only regret? Wish I could have stayed longer!
And remember, there's a reason why they call it Sunrise Beach!
Good value-for-money
Location – you're literally a few steps away from the best beach in the island!
It's the kind of accommodation that feels coherent with Lipe – comfortable, safe, yet not too fancy
We were provided with clean towels and water bottles everyday which is a nice touch.
The staff was always friendly and helpful with everything that we asked for.
There was up close interaction with some wildlife. While I've always slept comfortably and safe, there was some small insect activity going on around the bungalow. Not that I was not expecting that coming to Koh Lipe – you're in a remote tropical island! – but it always makes your heart skip a beat.
Find out more about Zanom Sunrise Resort and their room rates here or through the contacts below:
Zanom Sunrise Beach Resort
82 Moo 7 Koh Lipe. Tambon Koh Sarai, Muang Satun 91000 Thailand
Tel : 66 089-656-2767,66 080-540-8594
E-mail : [email protected]