New York is a bucket list destination for most humans on this planet. When time is finally come to prepare for your trip, your mobile can be your best friend to make your experience memorable. These are the essential mobile apps to have in New York City and explore the Big App-le smartly!
I visited New York City in 2018. This means no old-fashioned paper maps, no physical travel guides and absolutely no guided tours. Just me and my smartphone.
While going through the mobile apps I used the most and watching others with potential for other kinds of travelers, I came up with this list of 13 that can be essential to your upcoming trip to New York City.
Whether you're looking for the quickest way to go to reach Times Square, save money on exchange fees, a quick bite nearby or even the cleanest public restroom nearby, these can be of great help.
How many of these have you got already?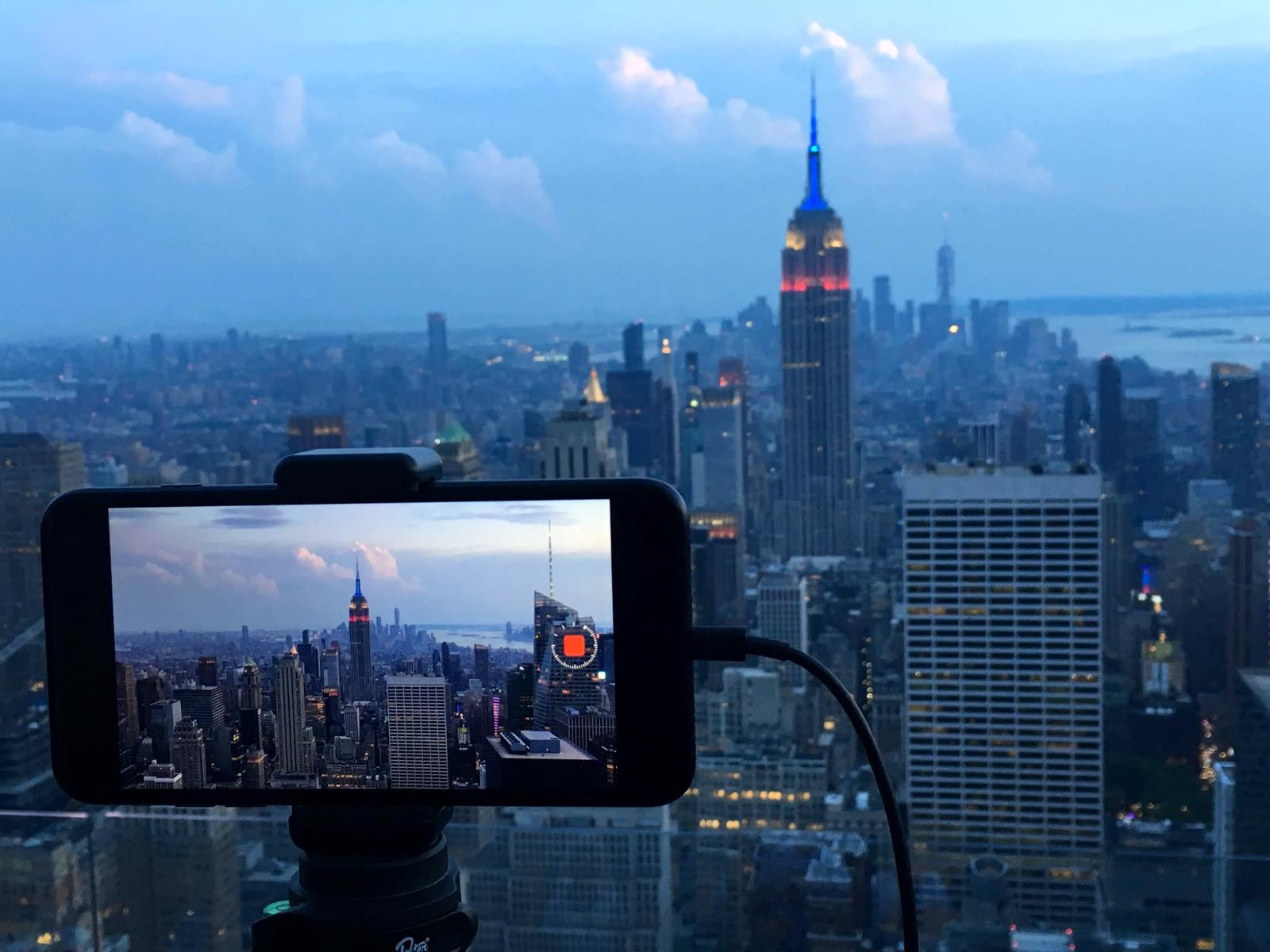 1

Airbnb

I'm not a big fan of Airbnb for several reasons. Because from my experience 1) they don't have a clear policy on pricing 2) check-in procedure is potentially messy 3) they're as expensive as hotels in many places in Europe. And mainly I don't support the impact they have on raising prices on the housing market for locals.

But I'm the first one to acknowledge that in New York it can be a lifesaver. In a city where even the okay-ish private rooms in hotels are priced at a whopping $100-150 a night, if you're lucky, Airbnb feels like going bargain shopping. Plus, there were no city tax or extra fees involved as on the hotels I've seen.
2

Citymapper

Even if you're used to navigate big cities, New York City can be overwhelming. The bus and subway network is massive and you can experience a bit of a learning curve to fully understand your whereabouts.

Fortunately, there are helpers you can rely on. And Citymapper should be your #1. It combines real-time train departures, full offline maps and other transportation options like car and even bike-sharing. It really is the ultimate transportation app!

It even tells you which part of the train you should board in for a more efficient journey. Other apps like Exit Strategy do this for you, Citymapper is just more complete.
3

NYC Ferry

Ferries are underrated in New York. For just a couple of dollars, you can move all around Manhattan, Brooklyn and other nearby islands. And the trips usually involve gorgeous urban views!

The NYC ferry app allows you to buy tickets, view ferry schedules and explore all the possible routes from point A to B. Available for iOS and Android.
4

Sit or Squat

Now this one of the most common pain points of travelers that is often overlooked and not talked about. I think it's time we address the issue of having to pee or poo when we're on the go. Finding a public bathroom nearby isn't always easy; finding a CLEAN place to do your thing is a true quest.

SitOrSquat puts the clean public toilets on a map and smartly tag them with a green Sit (clean locations) or a red Squat (less desirable ones). A life-saver for all those who suffer from tiny bladders or are simply caught in a evacuation emergency.

You might find this app ridiculous, but when nature calls and you find yourself with a full bladder it'll come in handy. Trust me.
5

Uber

This app never disappoints wherever is available: a much cheaper alternative to taxis to go literally anywhere. It's estimated Uber has 10% of all for-hire drivers in New York making it by far the largest car service company in the city. This means tere are more Ubers than yellow cabs, can you believe?

If you haven't tried it before, do it in New York. Your first ride using this link is FREE (up to $5).
6

OpenTable

Experiences eating out in the Big Apple go from the ultra cheap street food trucks to high-end luxury dining, and everything in between.

With 11 million people living nearby + all the visitors, reservation can be key to guarantee a seat at most popular places. This is where OpenTable can help. Reserve and manage restaurant tables for free, anytime, anywhere. The catalog of restaurants in New York is impressive!
7

Revolut

Oh, don't we love banks? The industry that never wastes an opportunity to steal us some extra money. This is especially true when we travel, with all the crazy withdrawal and payment fees involved.

Fortunately it's 2018 and one of the most exciting fintech companies out there, Revolut, wants to end all this madness. Revolut works as an online bank account and you have access to a (free!) VISA card that allows payments and ATM withdrawals for free anywhere in the world, including New York City.

Opening an account and shipping your card to your address in a couple of working days is absolutely FREE. This app has become one of my travel favorites.
8

Hotel Tonight

Are you of the spontaneous kind of traveler? HotelTonight might be for you. It allows you to find last-minute deals on otherwise-pricey hotel rooms, even though I wouldn't count on finding backpacker-level deals here.

It started to feature only same-day deals, but now you can book a couple days in advance. The user experience is also strong on this one: booking a room on your mobile can take as little as 10 seconds!
9

Time Out New York

This app is a staple for everyone who wants to escape the main sights and live NYC like locals do.

Using Time Out's new app, you can check ticket availability for main shows and events and even display reviews for those two shows you're trying to decide between. If you're visiting NYC on a budget, make good use of the "cheap" and "free" filters.
10

Foursquare

Years pass and Yelp continues to be a convoluted mess and TripAdvisor can't get past the reviews within the tourist bubble. Both fail to deliver what they're supposed to: reliable local tips and recommendations for restaurants, sights, shops and bars.

I find Foursquare to have more honest tips and reviews than other similar apps, with a majority contributions from locals. Whenever I see a place with a rating of 8 or more, I can trust it will be a good experience (and it hardly ever fails!).

For my trip to New York City, I used Foursquare to find of places to eat whenever I was hungry.
11

ShopDrop

While I didn't go to New York with the intent of buying my weight in clothes, I can definitely see the appeal of the City for shopaholics. Designer items at discounted prices are widely available in sales and outlets… if you can find them.

ShopDrop informs you of ongoing sample sales happening throughout NY and sends you alerts whenever you're close to a store holding a sale. Don't ever miss a bargain again.
12

Citi Bike

Want to zip around New York City on two wheels? Citi Bike is the city's official bike-share program.

The app will help you find the nearest docking station, save your favorite stations, purchase a day pass, and even track your ride stats. Their tagline says it all: Faster than walking, cheaper than a taxi and more fun than a subway.
13

TKTS

A show on Broadway is on the bucket list of millions of people who go to New York every year. And while there are numerous ways to purchase tickets, few are as useful as TKTS.

While they also have physical stands in Manhattan and Brooklyn, their app lets you avoid lines, check ticket availability, and read reviews of shows on your device. But perhaps what they're most known for are the last-minute tickets and the big discounts on same-day tickets. If you're a Broadway fan, this is a must-have!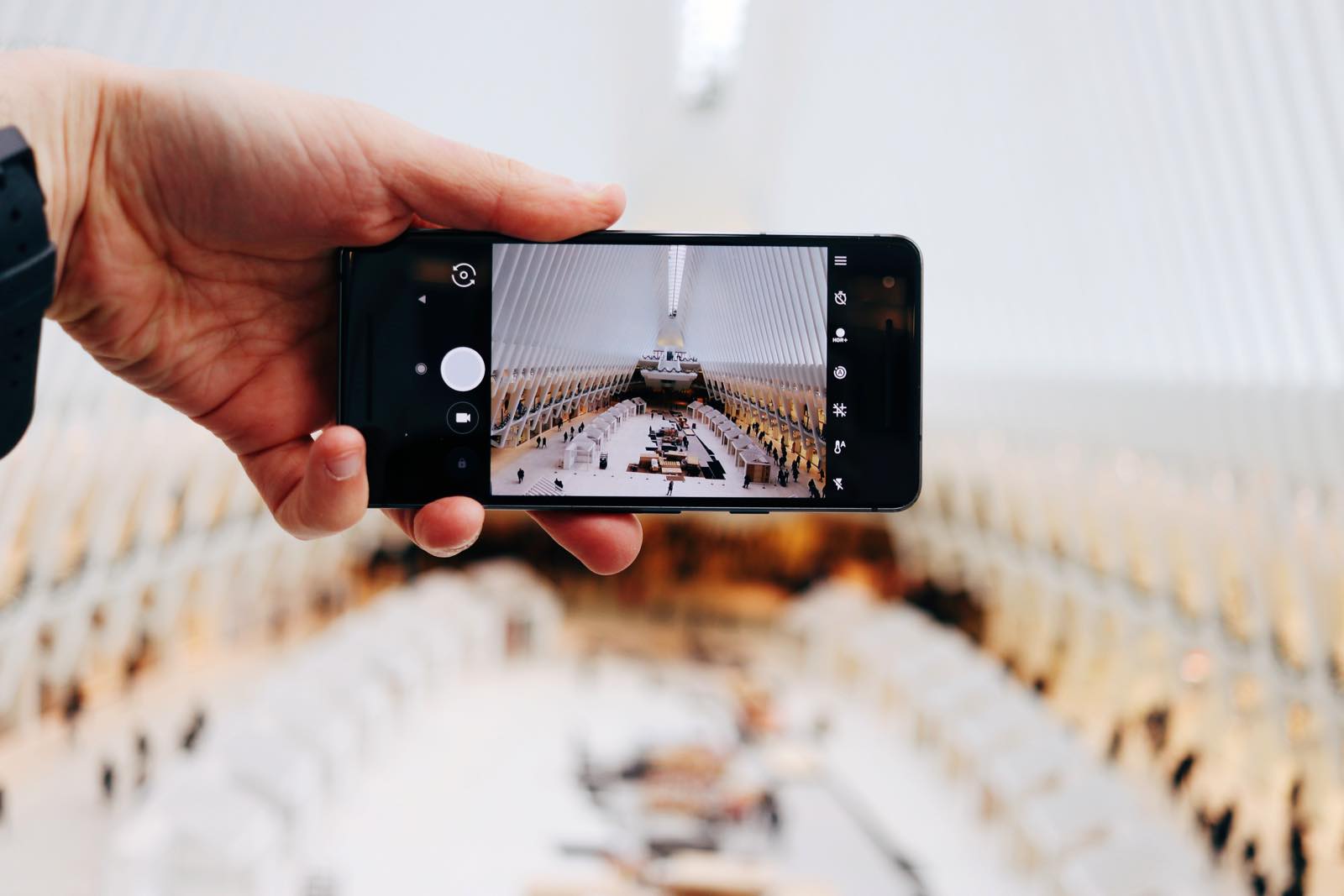 Other apps from New York City sights
Note: I own an iPhone, some of these apps might not be available for your phone or operating system.
Which other mobile apps did you find useful in New York City?