I've always been curious about what would be like inside a mosque. And turns out visiting mosques in Istanbul is one of the must-have experiences in the city.
Here's a simple guide on how to behave and dress while visiting the most popular ones in the city.
THE LINGERING MOSQUE EXPERIENCE
Growing up in the western most territory of the western most country in Europe, I had little or no chances to experience Islamic religion or culture.
Although not fanatic, my parents were deeply Catholic. And still are. Everyone in my island is actually, so eastern culture was simply too far away for any possible overlap. Mosques have always been theme of curiosity and I've always have seen them as a direct open door to experience a whole another world.
So in a way the oriental-inspired famous sights in Istanbul were the perfect place to get a first taste. Hearing the call to prayer coming from the loudspeakers coming on the minarets of every mosque in unison. Seeing people washing themselves outside as a preparation to pray. The unique architecture inside. This was much more than just plain curiosity. I definitely needed this experience in my life!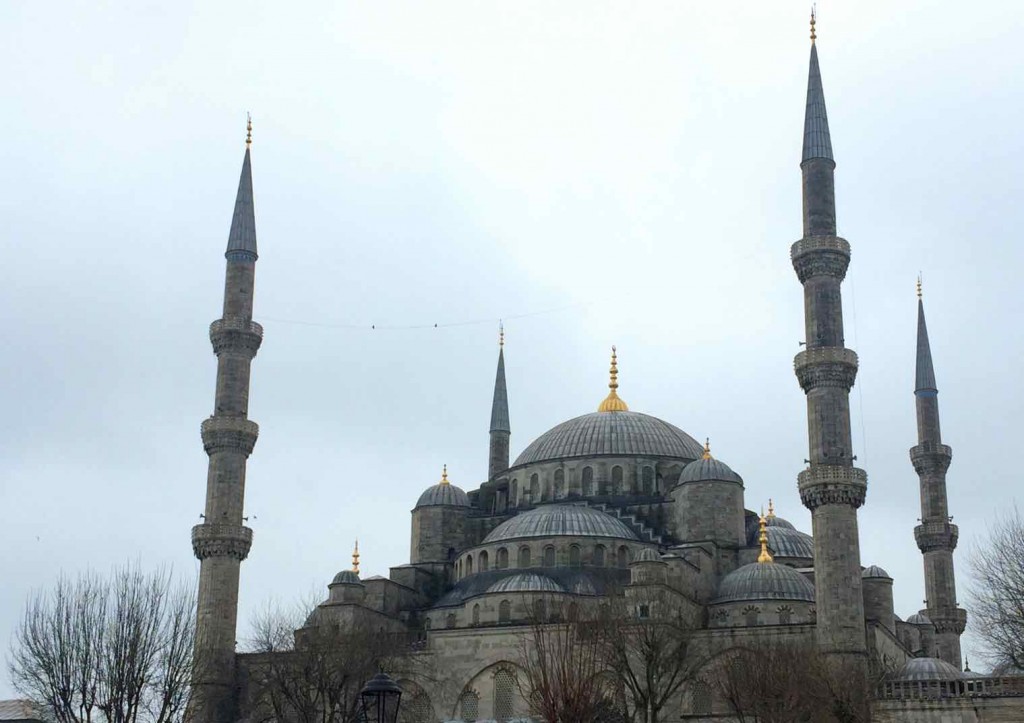 THE TOP MOSQUES IN ISTANBUL
As the capital of the Ottoman Empire since the 15th century and currently the one of the biggest metropolis in Europe, Istanbul is home to over 17 million people. 95% of the population is Muslim and the city has an astonishing number of nearly 3000 (!) mosques. To out things in perspective, this means there are more mosques in Istanbul than Starbucks in New York City or churches in Rome.
Deciding which unusual or unique things to do in Istanbul and particularly which mosques to visit can be a overwhelming task. Based on architectural and historic reasons, some of them stand out. Whether you are Muslim or not, these are absolutely must visit places when you are in Istanbul. Here is the fantastic four.
AYA SOFYA – HAGIA SOPHIA
First of all, Hagia Sophia is not technically a mosque anymore, but still considered one of the greatest religious buildings in the world. Initially built as an orthodox basilica in 537 (!!), Hagia Sophia was then converted to a Catholic cathedral and later to an imperial mosque in 1453, when Sultan Mehmet conquered the so called city of Constantinople. During five centuries Hagia Sophia remained the principal mosque of Istanbul and served as a role model for other mosques in the Islamic world and finally opened as a museum in 1935. What a history!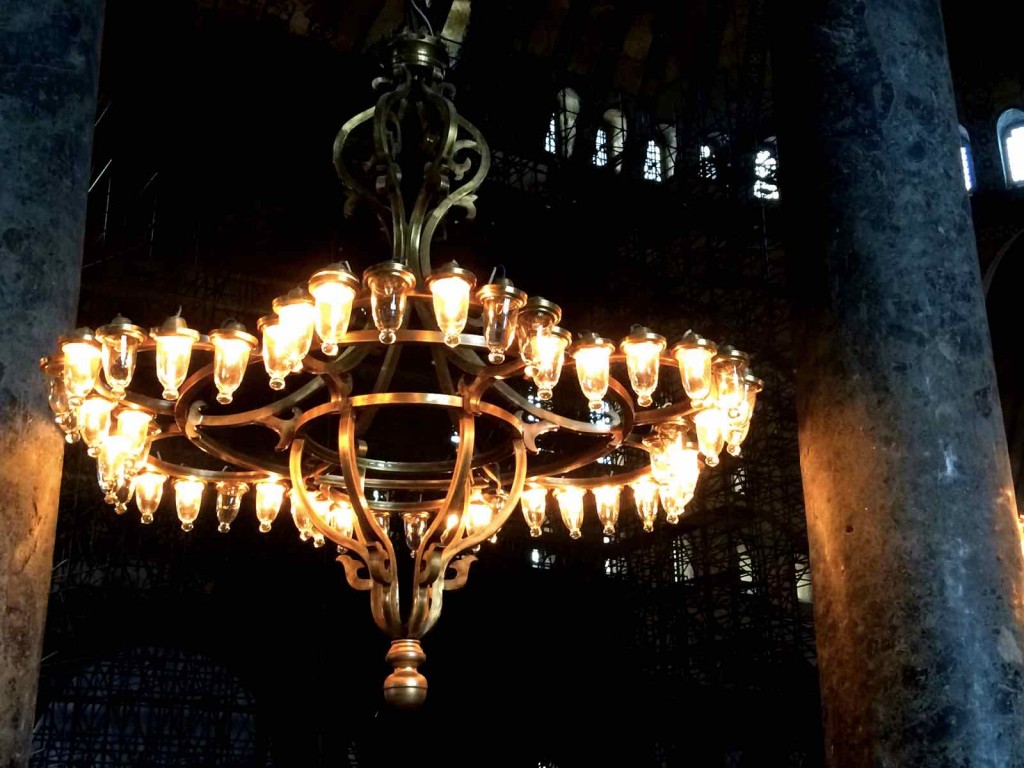 I had to have extremely high expectations to visit Hagia Sophia. And while the historical context is certainly unique and interesting, for some reason I was expecting more once inside.The entrance fee being 30 Turkish Lira does not add to the charm and I guess something's wrong when you spend more time playing with a cute little black cat than anything else. Yes, there are cats everywhere in Istanbul, even INSIDE museums!
YENI CAMI – NEW MOSQUE
Firstly, don't be fooled by its name, this mosque is not exactly new – it was actually built in the 1600s.I Also, I find it hilarious many people mistake this mosque for the Blue Mosque. They can look the same but they are in completely different places of the city!
Although the New Mosque is one of the defining features of the skyline of Istanbul, this mosque is often overlooked by visitors. Don't do it. This mosque has a special charm. You can just stand in the front doors with the Bosphorus right in front of you, and watch the crazy spectacle of the seagulls, ferry boats and the fishermen in Galata Bridge. It's pure charm and enough of a reason to visit it in my book.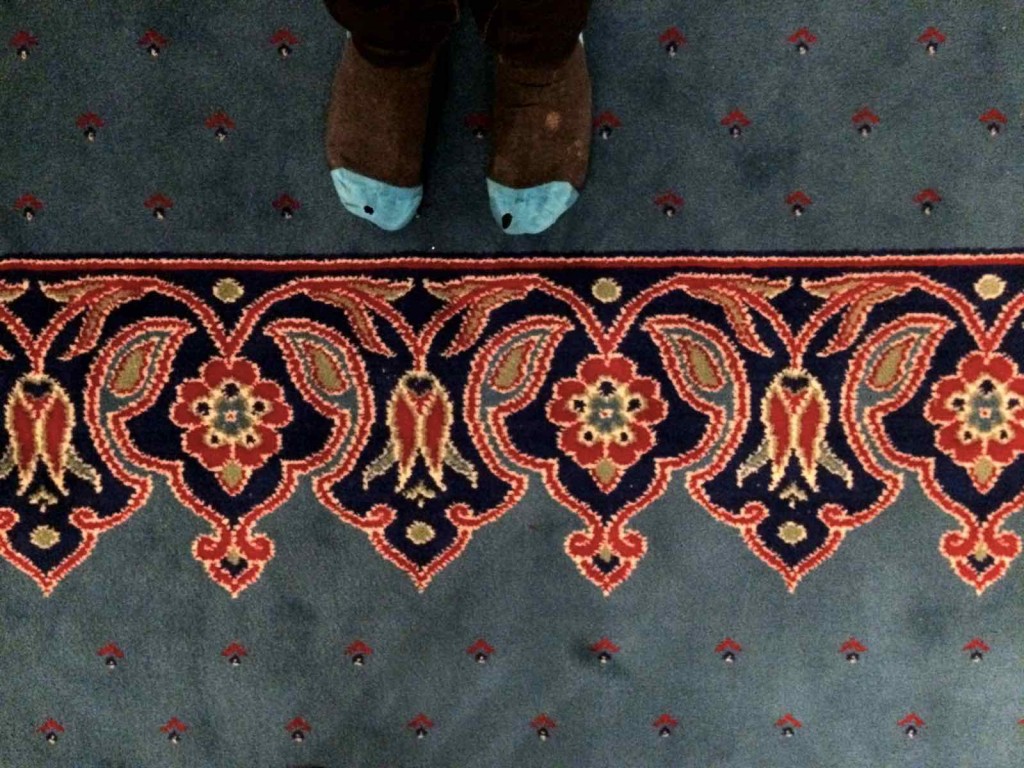 The interior of the mosque has great Ottoman tile work, specifically intricate details using blue tiles – Iznik – on the ceiling. If you are looking for a peaceful, low-key visit to a mosque, this is the one to go.
SULTANAHMET CAMI – BLUE MOSQUE
Standing next to Hagia Sophia, Blue Mosque – name given for the blue tiles decorating its interior – is one of Istanbul's most striking images. It was built during the reign of Sultan Ahmet I in the early 17th century as an Islam's answer to Hagia Sophia, and is the only mosque in Istanbul with 6 minarets. According to an urban legend was the result of a misunderstanding between the sultan and his architect. The sultan supposedly had asked to have altın minare (minarets in gold) and the architect understood altı minare (which means six minarets). Someone misread his brief.
Whatever is the true story behind it, the Blue Mosque is truly magnificent. Iznik tiles dominate the interior, particularly in the huge dome, which makes it shine with blue light in sunny days. The most amazing part for me was to hear the call to prayer right between Aya Sophia and the Blue Mosque. I didn't realize how powerful were the loudspeakers until that point. It gave me chills, truly unforgettable!
SULEMANIYE CAMI – SULEMANIYE MOSQUE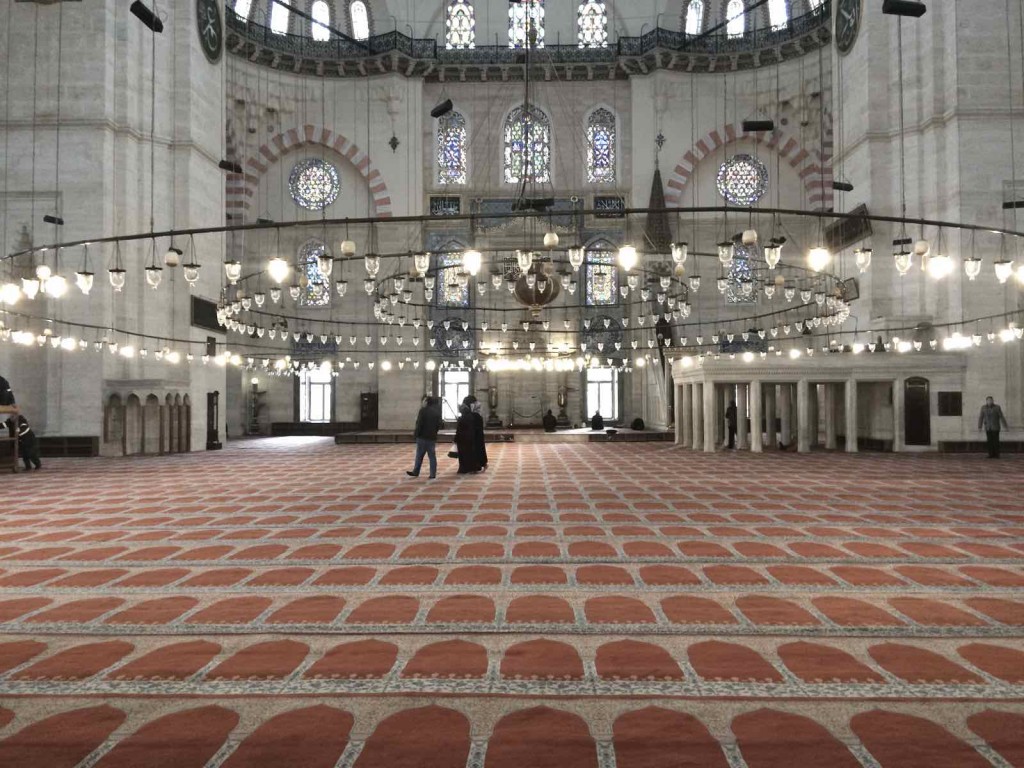 Not even the fact that is standing on top of the third hill of Istanbul, makes this most any less appealing to worshipers or travelers. Sülemaniye Mosque was finished in 1557, commissioned by Süleyman I, known as The Magnificent. And the man certainly wanted something to live up to its name. Absolutely breathtaking in size, today is a dramatic landmark of the skyline of Istanbul and comes with a plus: a terrace with amazing views over the Golden Horn.
I have to say this was the mosque I enjoyed the most visiting. It's impressive in scale and yet so beautiful in its simplicity. I was there on a Monday afternoon where there were not many people, creating a more involving atmosphere. I guess having time and space to take it all in and embrace the whole experience made it special.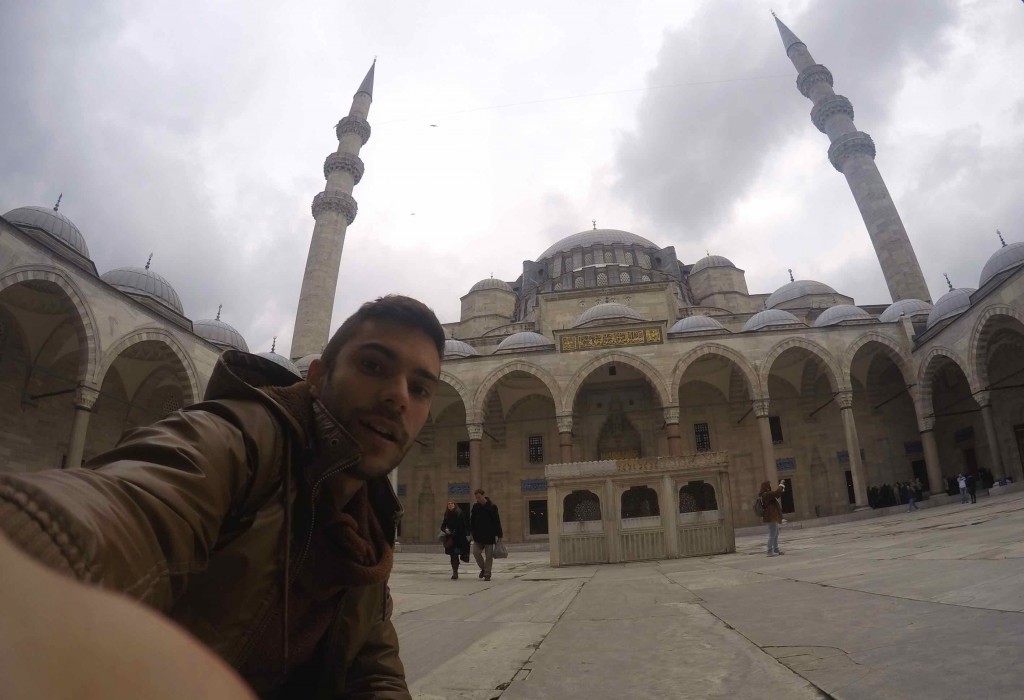 VISITING MOSQUES IN ISTANBUL – ETIQUETTE
Because mosques are not regular tourist attractions there are some things you should keep in mind. Most of all remember these are sites of worship and should be respected!
Functioning mosques, as sites of prayer, do NOT have entrance fees. The exception in Istanbul is Hagia Sophia which is now a museum
Some mosques may close during praying times i.e. 5 times/day so try to plan your visit accordingly. You can find accurate prayer times for Istanbul here.
Visitors are requested to dress modestly, which means no shorts, tank tops or mini skirts. In particular women should wear long bottoms as well a head scarf (there are scarfs there if you don't have one).
You cannot wear shoes inside, so try not to bring your boots that take an eternity to get on in the morning. Expect smell like feet inside.
Women are not allowed in some places inside. That's just the way it is.
Finally, try to talk softly. Respect the prayers!
These sounds like a lot, but it really isn't. If you go with the flow and respect you're stepping into a sacred place, visiting a mosque is certainly one of the best experiences to have in Istanbul and you can actually have fun!
WHICH MOSQUES HAVE YOU VISITED IN YOUR TRAVELS?

WOULD LOVE TO HEAR ABOUT YOUR EXPERIENCE IN THE COMMENTS BELOW!