What I enjoy the most about Porto is that it knows how to welcome tourists, but it doesn't change its features because of them. This is my love letter to Porto and São João Festival!
MY CONNECTION WITH PORTO
I have lived in Lisbon for 10 years and got to know very well the city. Got used to its charm, urban beaches, cosmopolitan feeling and its unique light. And always saw Porto, the second largest city in Portugal, trying to appear in between the shadows of the capital. I remember going to Porto as a teenager with my heavily primpled forehead and the memory of a dirty city with a smelly riverside lingered in my mind for many years. This experience was so negative I had little interest in coming back until 2012, when I had the chance to work there for a few months.
Only then I was lucky enough to notice in loco how fast and deeply Porto was changing. The city has changed so much in this millennium and right now it's much more than the city with wine cellars.
As one awakening from a long sleep, the city was progressively getting rid of the dirty old look and feel; buildings have been rescued from the shadows, new cafés and bars opened every week and today the overall impression is of a trendy european city and a great example of a symbiotic relation between the old and the new.
It's just much more enjoyable to visit now and the proof is that Porto was elected the Best European Destination in 2014. FI-NA-LLY Lisbon has some though competition as an urban travel destination in Portugal.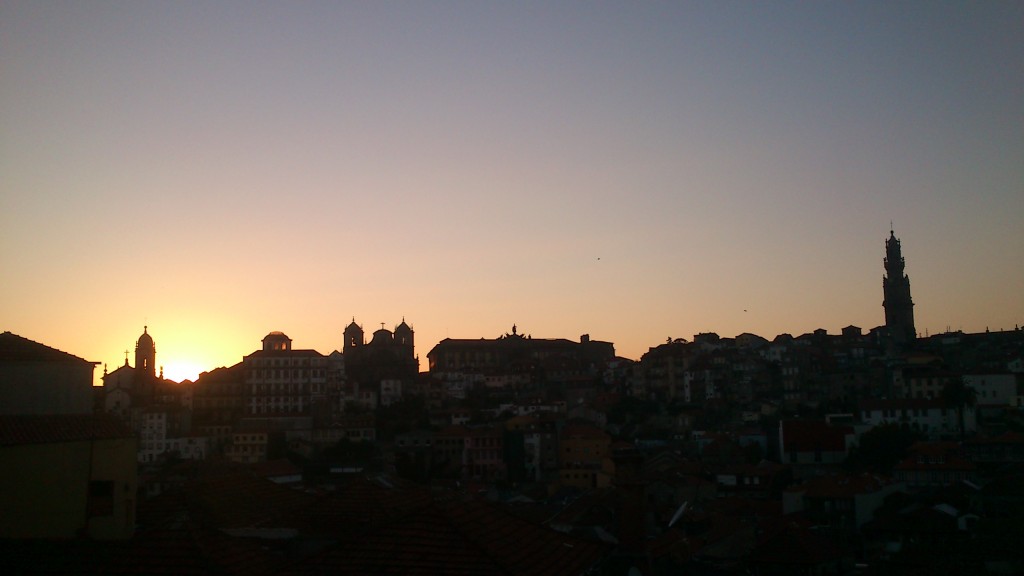 The best definition of Porto I can find is that is vintage. For me, a trip to Porto not only means to visit people I love but also to witness how an city with a huge amount of history can seamlessly evolve to a modern european hub and impose itself as an attractive destination without losing its authenticity.  I have been there four times now and I still can't wait to get back: this place has that one special ingredient that makes everything in life remarkable and addictive: charisma.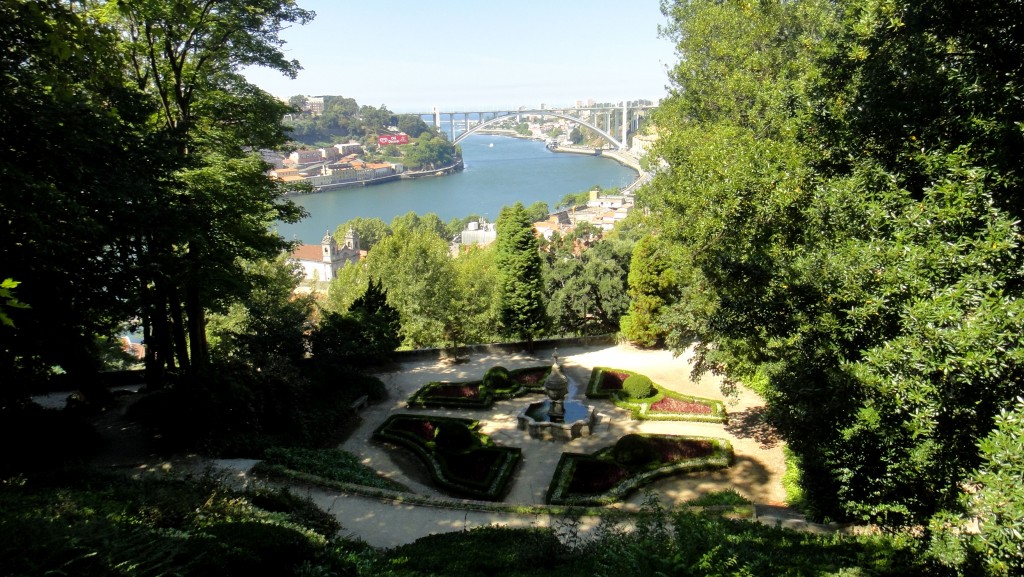 Locals from Porto are known in the country for being brutally honest, swearing all the time and yet I think they are the most friendly people in entire Portugal. I believe this is what gives the city its energy and this is Porto with heart is much more enjoyable. I've met amazing people and had a great time every single time there, so I sure do have a strong connection with this city.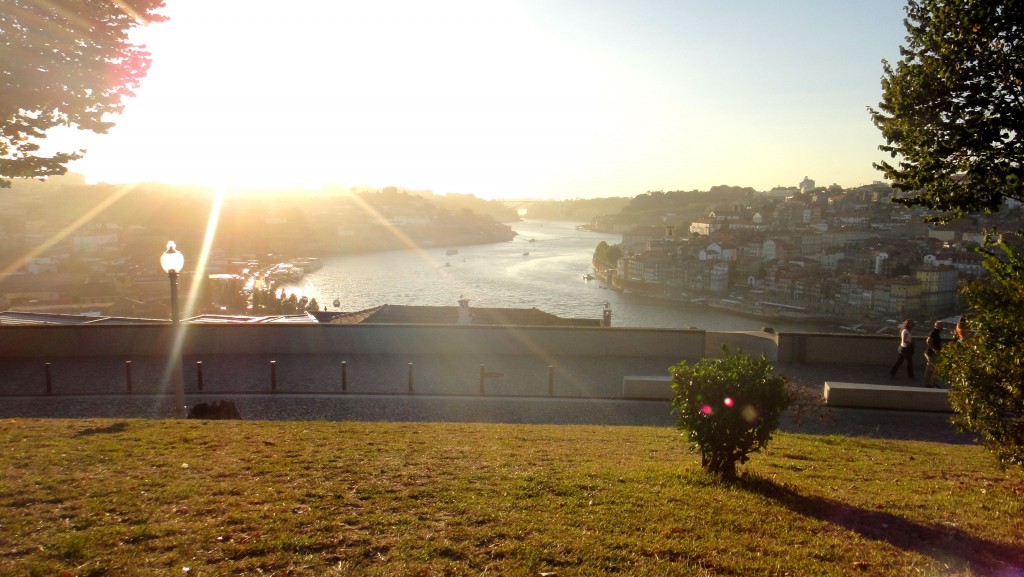 THE OLD & THE NEW
If you think that the city of Porto is only about its wine, think again. Everywhere you look, one can see the essence of Porto untouched: in the buildings, in the artistic life and even on the people! Throughout the maze of its streets, Porto is filled with not only cafes, art galleries and vintage stores, but also with a impressive collection of historical buildings of exquisite façades.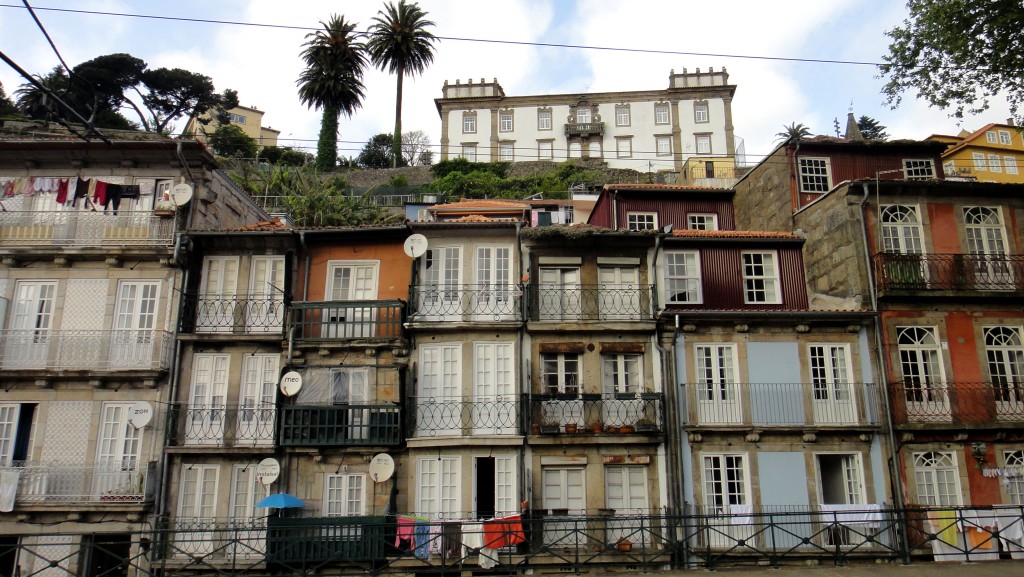 It's true is still a lot to be done to recover a huge amount of architectural heritage that is scattered throughout the city and that's probably the main negative aspect of Porto, at least at my eyes. Two of the best examples are the train station of São Bento, that would benefit from a renewal, specially inside (despite its beautiful tile panels) and most strikingly Mercado do Bolhão.
I'm amazed how Porto authorities have left such a elegant and historical building literally to rot. After years of abandonment, there are finally plans to rebuild it!
In contrast, there are other buildings that are art by themselves like the unique Livraria Lello & Irmão, the oldest bookshop in the world. Supposedly, this place was the inspiration for the Hogwarts Library in JK Rowling's Harry Potter.
In fact, even the Hogwarts costumes were inspired by Porto (read more about it here). Anyway, make sure you enter there just to experience the impressive wooden ceilings inside and the famous art noveau staircase that actually it looks from a vagina from above.
Hotel prices rise every day and Porto is no exception. Don't waste any more time!
Very close, just across the renewed Passeio dos Clérigos and dominating the urban skyline is Torre dos Clérigos. This tower is in fact the bell tower of the Clérigos Church and once was the highest building in Portugal. The panoramic view from upthere is the most complete from Porto and well worth the 230+ steps' climb. Looking south you can see the Douro and the messy display of dark-orange rooftops on Miragaia and Massarelos rooftops. So cool.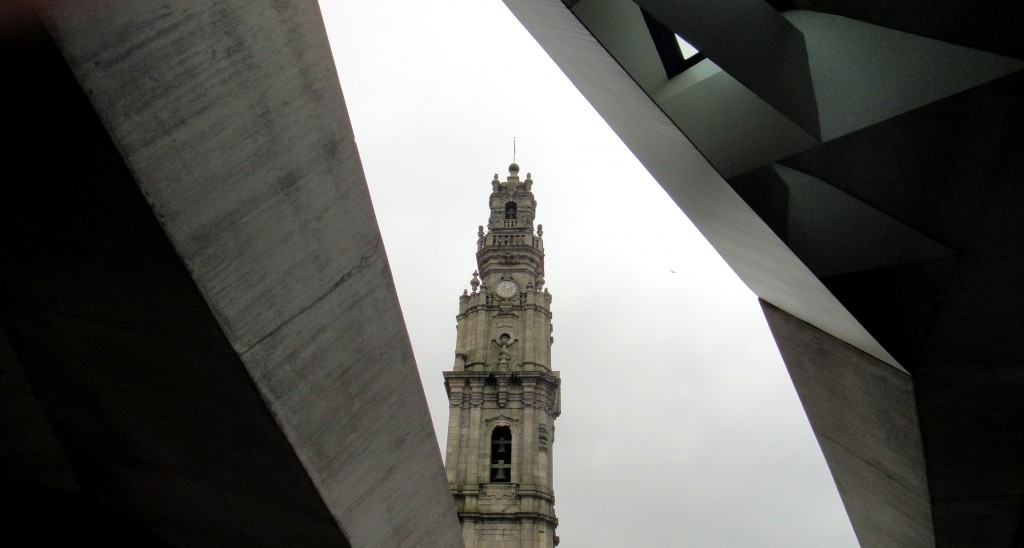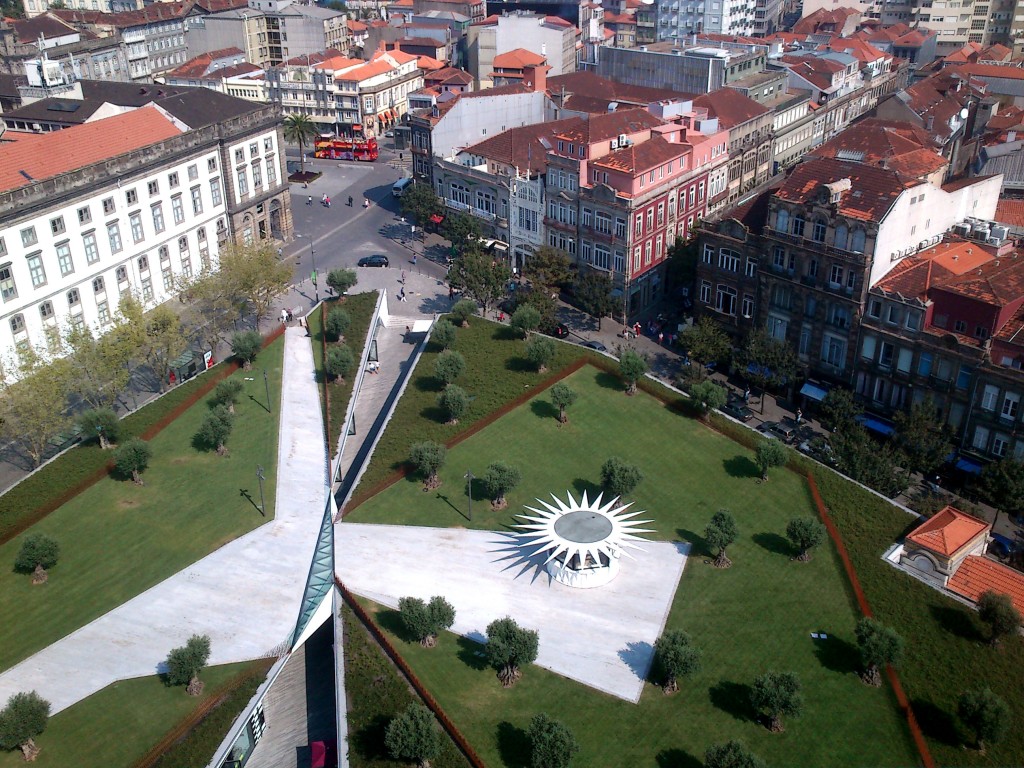 On the other hand, Porto has little modern details that you can hardly find on other portuguese cities. I particularly love the minimalism design of its Metro. The trains and the stations seem designed entirely by the Apple equivalent for subways.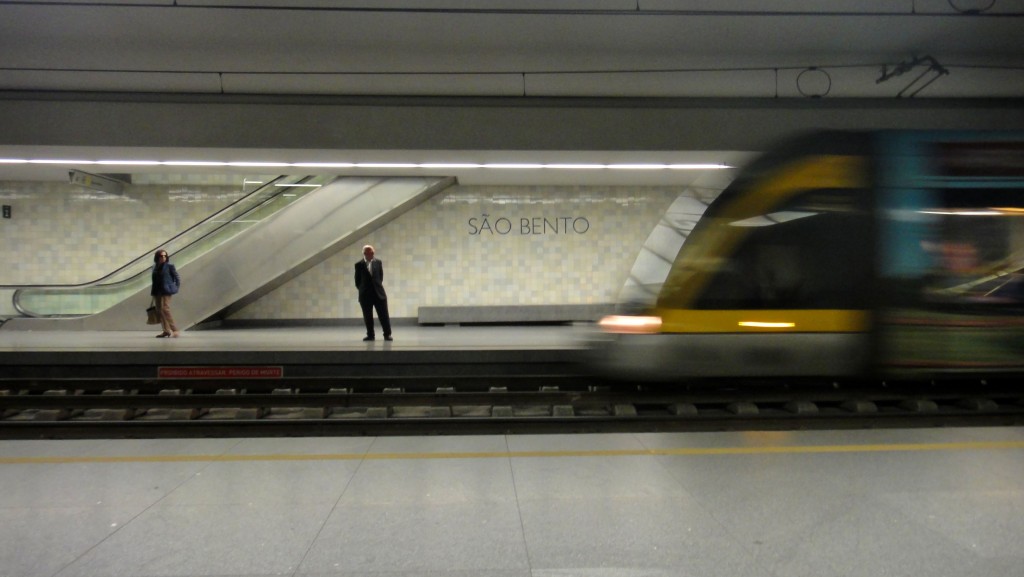 Uptown near Boavista, it's impossible to miss the dramatic Casa da Música, a concert hall built as part of the project for European Culture Capital in 2001 and now an icon of the city. It is compact, it is angular and it is designed to attract a eclectic mix of both performers and visitors. I spent a big amount of time admiring its exterior by all possible perspectives and I am just an amateur architecture admirer. I imagine for architecture savvys this building must be a #archiorgasm!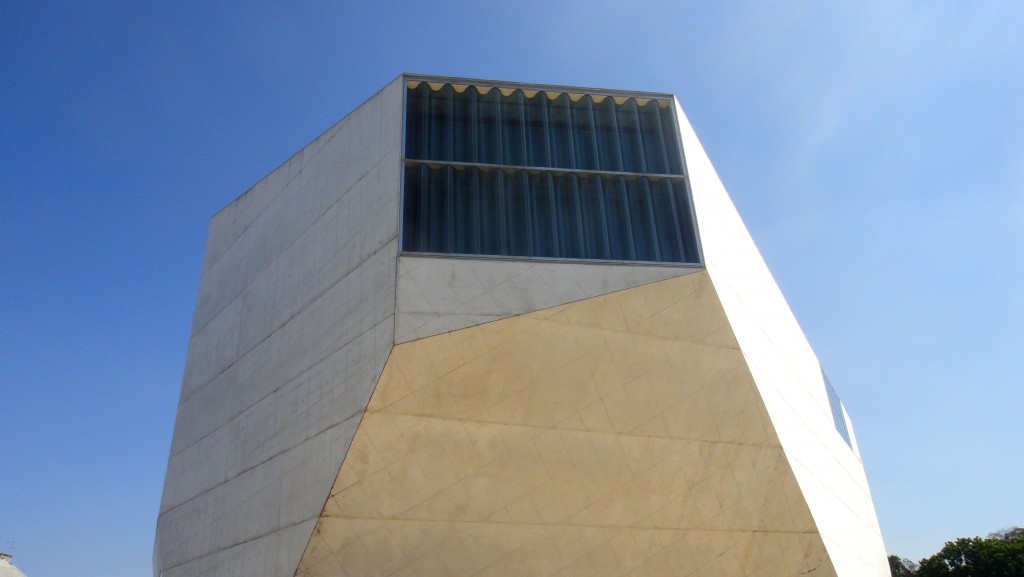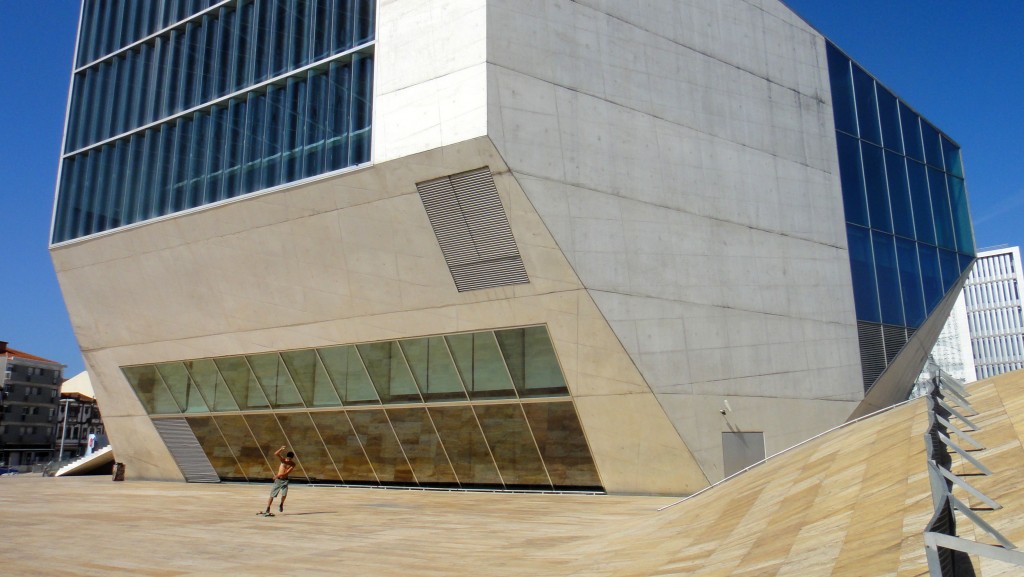 PORTO'S POSTCARD
Still, the most traditional neighborhood of Porto is Ribeira. This is the area just next to the river Douro which bears World Heritage status, although it almost feels it has been abandoned. All that is left are little family-owned time-warp shops that come straight from 50 or 60 years ago and really tall and narrow residential buildings where a friendly older population lives relaxedly. And somehow this feels just right. I am keen on places where crowds of tourists wander through narrow streets at the same time when the housewives, up high on their balconies, are putting their laundry to dry and chit-chatting with their front neighbors. The overall impression is of a raw and unchanged location; this is the heart of Porto where its authenticity surely stems from.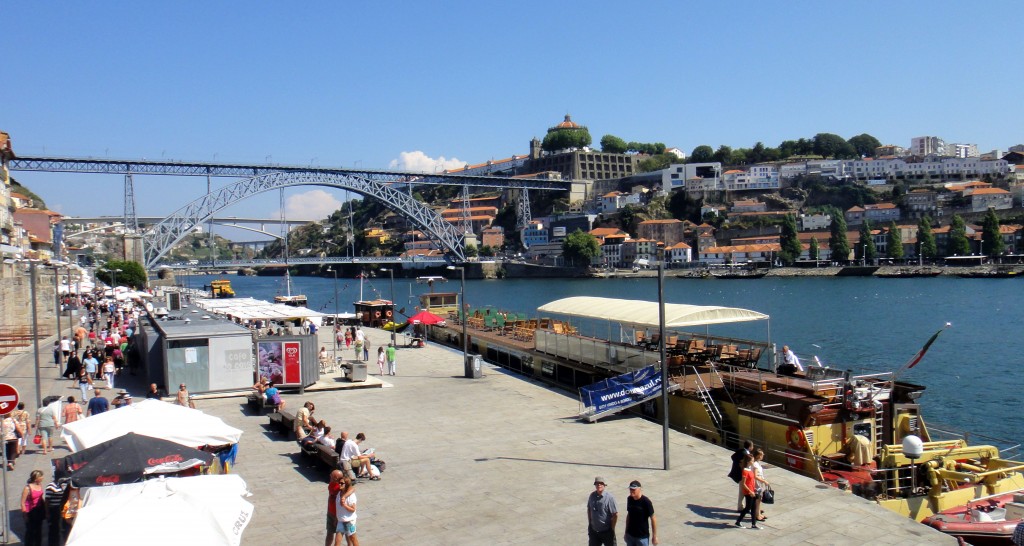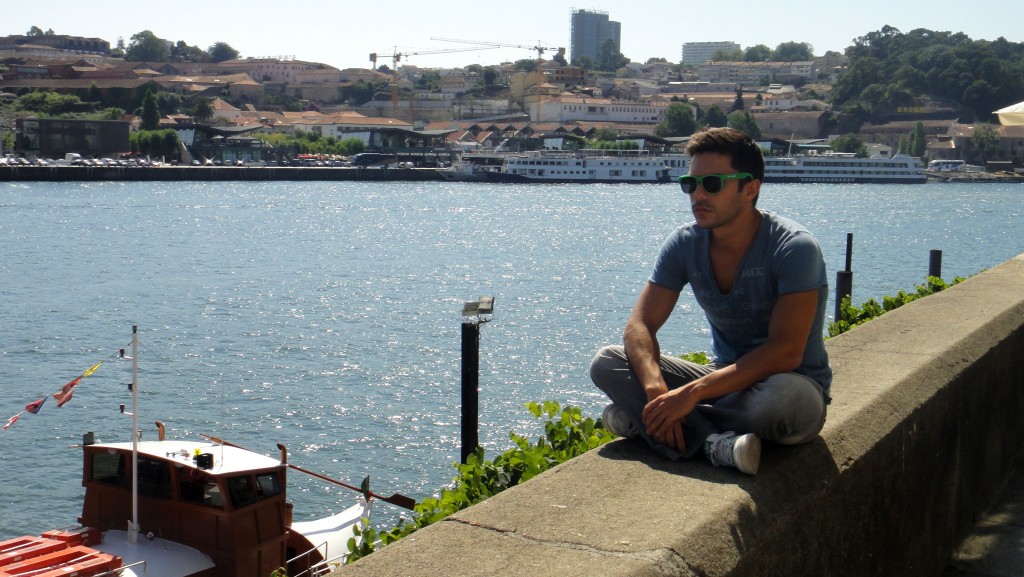 If I had to choose a picture to define Porto as its most iconic postcard it will surely be one next to Douro and the Dom Luís bridge. This ironwork masterpiece by Gustave Eiffel (that's right!) dominates the waterfront and you can cross it on foot both in the bottom and upper platforms. Trip advisor: I do not recommend the latter to anyone afraid of heights. Last time I did it I had a really bad time. First of all, it was windy and my guess is only gets quiet upthere only for a few days in the year. The strong vibration while the metros cross the bridge do not help. And then you are REALLY high, so stopping to look down and appreciate the view is completely out of question. Initially I tried to keep my eyes on my feet, only to find out there are terrifying small gaps on the platform of the iron structure which made me even more uncomfortable. I know, I am a chicken. But trust me: if you have a fear of heights, the only way you will cross this thing is to try to remain calm by fix the eyes constantly at the other margin and walk as fast as possible.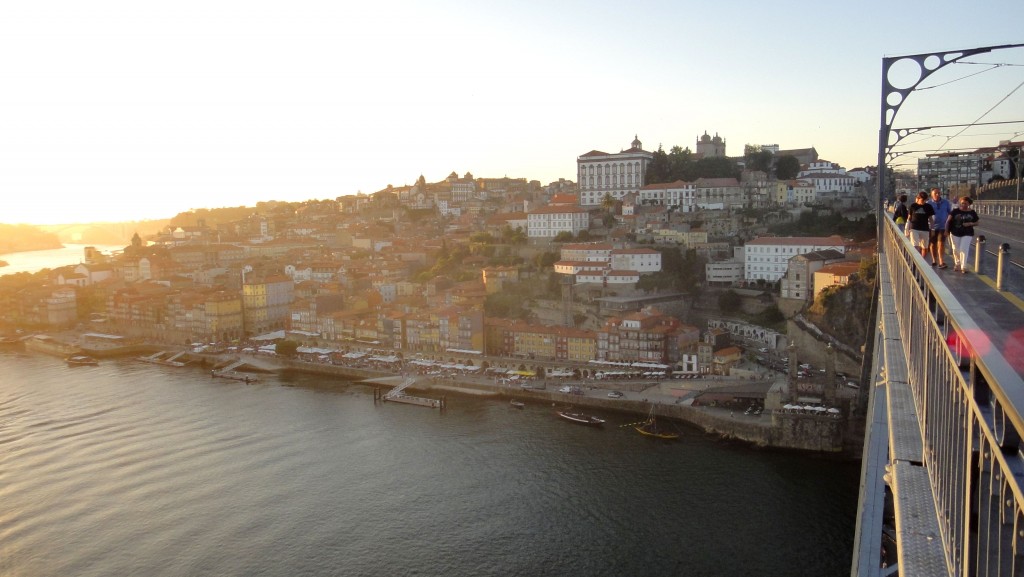 I don't usually recommend a city walk because I feel people must figure out their itinerary my themselves. It is part of the experience of getting to know a city. But I will make an exception as I must say this: my absolute favorite thing to do while I am in Porto is to walk from Cais da Ribeira, go across the (bottom) platform of D. Luís bridge and lay down on the grass riverside next to Cais de Gaia. Watching the traditional boats there so close, hearing the seagulls with Porto's skyline as a backdrop is priceless. Grab yourself a glass of wine and relax. Everything around here is so peaceful and beautiful that just by writing this I want come back there. SO BADLY. Since you are in Gaia already, continue in the wine department and make yourself a visit to the Port wine cellars.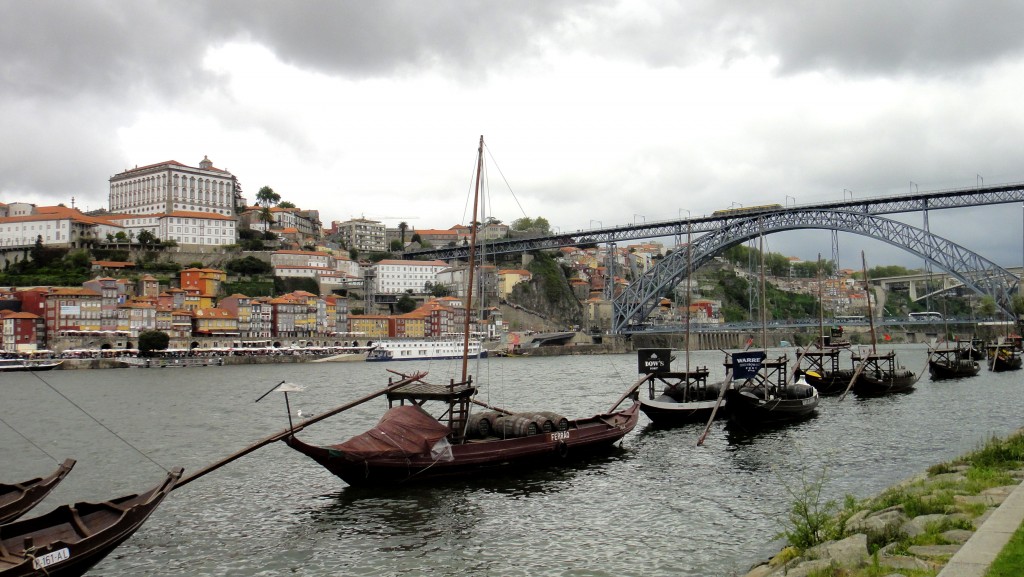 PORTO AND SÃO JOÃO FESTIVAL – THE MASSIVE STREET PARTY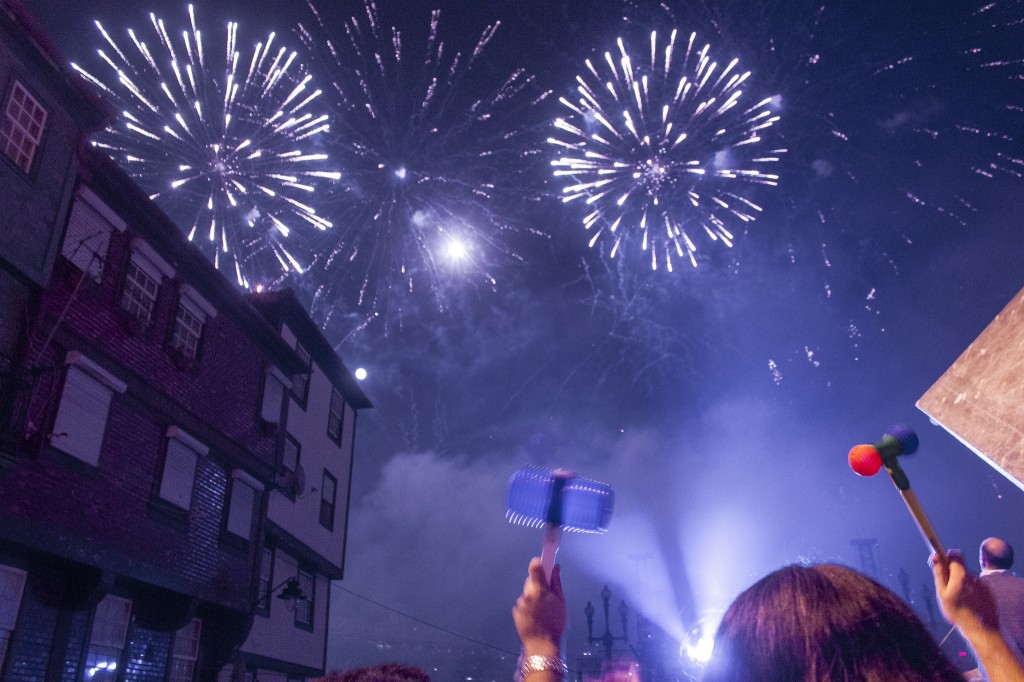 If you are a fan of street parties like I do, Porto also has something for you and is so MASSIVE I feel I could dedicate a full post to it (maybe I should that in the future). On the night of 23-24th of June it's São João and the streets of Miragaia and Ribeira are the place to be. These neighborhoods are properly decorated weeks in advance and invaded by crowds to dance, sing and party all night at the sound of portuguese popular music. I've been there, it's an absolutely colorful and crazy night from which I have no appropriate photographic records.
Anyway, it includes:
Fireworks launched from Dom Luís bridge at midnight
Make sure you get there early. Don't do it like me: I had dinner at a friend of a friend's terrace and we (a group of 20 people) all left home by 23H30. We had a VERY hard time to quickly make our way through the crowd on the streets down to Ribeira. Everytime I looked back I noticed we were losing people. There was no way to find them again (mobiles didn't work, network coverage was down). I arrived down there basically alone and only managed to see 1 minute of the show. Still, highly worth it!
People hitting on each other heads with either plastic hammers that make a shrieking noise OR garlic flowers
Sounds random? That's because it is! Expect to hit and get hit. I came home with my ears hissing from the hammers!
Lots of beer. Lots of grilled sardines. Paper lanters being lighten. Lots of sweet basil plants to offer to someone you love.
All are common in portuguese street parties. The one that probably can be more random to you is the tradition of small basil plants – manjericos – being offered to loved ones with a traditional poem. Some of them are cheesy, but I still find it funny to read through them and find the dirtiest one!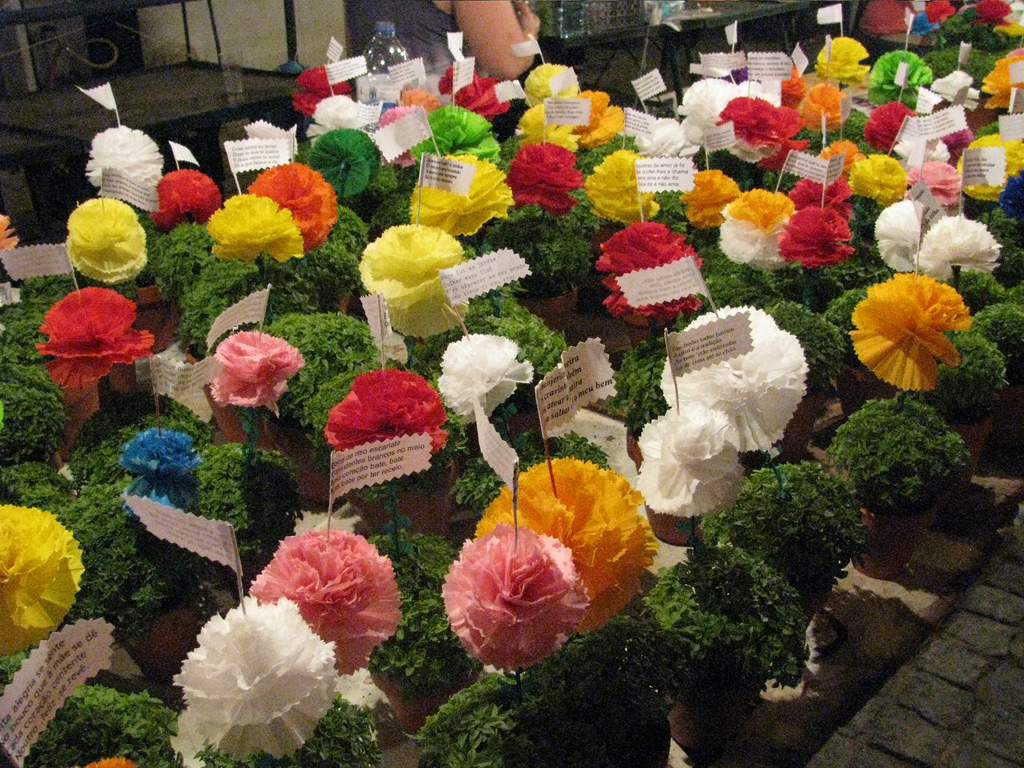 PORTO MINI TRAVEL GUIDE
How to get to Porto
In recent years, Porto has increased significantly its airline connections. Use Skyscanner to compare the price of the flights.
While you can still reach the city by car or train, flying is still the most popular option to get to Porto.
Where to stay in Porto
Accommodation in Porto is generally inexpensive, but you might want to have some standards when choosing where you lie at night. I've stayed in quite some dodgy places I don't feel like going back!
As an extra help, check this list of the best accommodation in Porto I've put together to get you started. All of these are located in very heart of the city, have WiFi and a rating of 8 or more!
Or just go with my top suggestion:


Rivoli Cinema Hostel
Decorated with a cinema theme, this hotel is located on a 1930's art-deco building very close to the main square of Porto, Aliados. Amazing value for money!
Book now
Best time to go to Porto
June is definitely the best time of the year to visit Porto. Allied to the great warm weather, you get to party yourself out until sunrise in São João Festival. If you are more of a wine savvy, it might be better to try September to coincide with Porto Wine Fest.
What to do in Porto
Visiting the Port wine cellars is a spooky yet insightful experience on the wine culture of the city.
Also, watching the sunset at Serra do Pilar overviewing Gaia, Porto and the river Douro is a must-do. Even more perfect if you bring a glass of Port wine!
What to eat in Porto
Porto has a very rich gastronomy but at least for my taste most of the specialities are either highly caloric or simply too much for my stomach(Tripas à Moda do Porto, google it, eeww!). Having that said, you can't leave without trying a Francesinha!
Have you been to Porto and partied in São João Festival?