Home to a young and alternative crowd, Hamburg has always spiced up my interest. My trip there confirmed there's definitely a cool vibe in the air and some mind-blowing stuff to keep you entertained. Here are a list of some of the unmissable experiences in Hamburg!
1

Get Fishy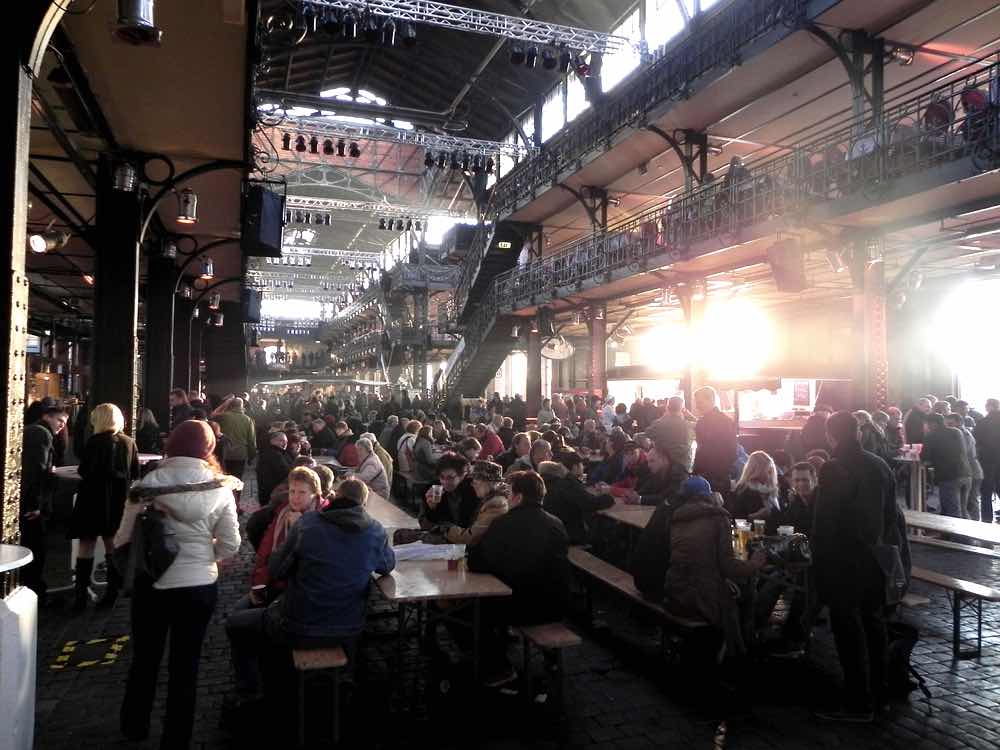 Every Sunday morning the famous Fischmarkt (Fish Market) in St Pauli district fills up with locals and visitors. While the market is known for its fresh seafood, it has also got clothing, souvenirs and flowers.
In the Markthalle (Fish Auction Hall) – you can eat your fischbrotchen – fried fish sandwich at the sound of live rock music. There's even beer for whoever is able to drink it so early in the morning! In no time, you can be having great fresh meal with a live band lifting up your sleepy moody spirits. Not bad to start off your Sunday!
2

Take A Cruise

Binnenalster is one of two artificial lakes in Hamburg which are formed by the river Alster. It's a great place to people-watching, grab a bite or just take a stroll.

There are many cruise tours available to take travellers on the water along the Inner Alster and Outer Alster, offering an overview into the villas, churches and towers that define the cityscape of Hamburg. Boats leave the Jungfernstieg pier.
3

Go Industrial
Speicherstadt, the historic district in Hamburg holds the largest warehouse complex in the world. Due to the proximity to the harbour – one of the largest in the world – all kinds of goods are stored here, from oriental carpets to spices as well as electronics, clothing and coffee.
Walking the quaint cobblestone alleys around Deichstrasse is a journey back in time. The warehouses are huge, built of red bricks and separated by quaint channels and waterways. Overall, it is a very nice contrast to the buzz of the city center. This 1.5 kilometer-long island is a UNESCO World Heritage Site and is also home to many popular tourist attractions such as the Spice Museum and the Miniatur Wunderland (see #4).