If you are reading this blog, chances are you want to travel more.
Yap, we all think of ways on how to fund a travel lifestyle.
In fact it seems most of us can't travel as much as we want to. The 9-to-5 job, kids, family commitments or simply splashing money on long partying nights or in fashion trends: almost everything can work as an excuse not to travel more!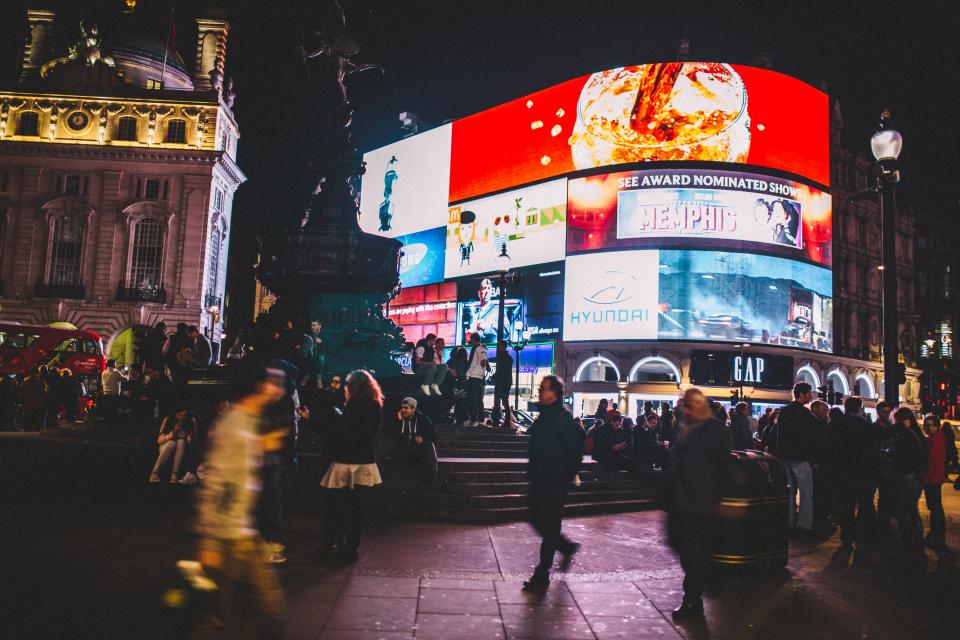 Money is definitely a big factor here. Most people don't travel more simply because they don't have enough money.
The thing is: I'm a big believer travel is much cheaper and easier than people think. There are many life hacks you can use to buy cheap flights online or to find secret hotel rooms. This is why I emphatically roll my eyes every time I hear travel is for rich people!
But don't take it only from me. I'll show you in loco how a travel lifestyle can be accessible to everyone. And no, you don't need to win the lottery or have super special skills to make it happen. Those are normal people. They just happen to have a travel blog.
ASKING THE TRAVEL EXPERTS
I've decided to seek some inspiration from the experts and asked 24 travel bloggers how do they fund their travels.
Please do not mistake this as a way for me to find out "who is making more money" in the travel blogger world. I couldn't care less about the bank account of other people.
My purpose with all this was simply to gather the widest range possible of ways people use to afford their travels. I'm solely interested in seeing how creative people can be, which solutions have they achieved to answer their own challenges and problems. This is not about the income, it's about lifestyle design and sources of the income.
So how did I do this? I simply shared an online form on my social media and contacted some others directly.
I specifically tried to target bloggers from as many different niches, popularity and motivations as possible to make the mix more interesting. And I got 24 very different answers! Again, I simply wanted to find out how travelers out there afford their trips and let it be an inspiration for both me and you. An idea generator to travel more. So let's get ideas!
How to fund a travel lifestyle – Answers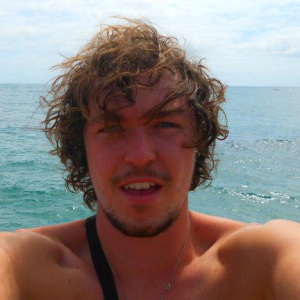 Matt is a swimmer, lifeguard, aspiring writer and an attempted photographer. He managed to work as a contractor, giving him the money and the freedom to explore the world.
How do you fund your travels?
"For the past couple of years I have worked on a contract basis around the world. I tend to settle in a place and work there for the length of the contract (6-8 months) before moving on. This allows me to save money to travel with once my contract has finished. It also allows me to really experience a place rather then briefly passing through".
Follow Matt around the world on Twitter.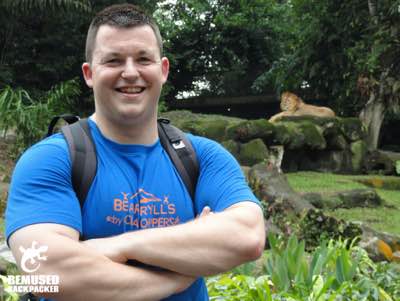 Michael is a charge nurse by vocation and discovered his passion for traveling after a trip to Southeast Asia. Now he found a smart way to combine both as a part-full-time worker, creating a healthy and exciting travel lifestyle.
How do you fund your travels?
"I am a qualified charge nurse and I work around 5 – 6 months of the year, save up and then travel 6 – 7 months of the year. Not always consecutively, sometimes as a series of snap years, other time for longer, extended periods. I am also a published novelist and author, including a series of travel books tied in with my blog brand, and receive an income from those sales as well as an income from my Bemused Backpacker blog and the various revenue streams (such as my Travel Clinic) that it generates".
You can follow Michael's travels through Facebook.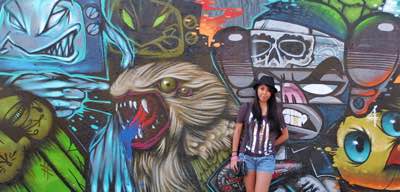 Born in the beautiful Philippines, Aileen quit her corporate job to travel the world at the age of 21. She has managed to get diverse freelance gigs and establish herself as an entrepreneur. Basically, a queen of the digital world. Plus, her website kicks ass!
How do you fund your travels?
"Previously, I mainly relied on my income from my digital nomad jobs where I offered services like graphic design, web design, and online marketing. At the same time, I was also blogging and that helped me score all-expense-paid trips from time to time. At the moment, after launching my online business in July 2014, my income now primarily comes from it; however, I still occasionally do design projects on the side, and I still continue to gain perks from my travel blog".
Follow Aileen's travels on her Facebook page.

This Portuguese couple based in London is in a quest to explore the world's best cultural and natural destinations. Surprising that even with full-time jobs, they can afford to spend one-third of the year on the road!
How do you fund your travels?
"We work full-time jobs on a relatively well paid industry – software. This allows us take a good amount of it to finance our travels and still have some savings in case something goes wrong. We rather spend on travel than going out much or waste with other superfluous things. The balance between financial security and the ability to be around 1/3 of the year on the road (including time-off and weekends) is very important to us".
Follow Hugo & Cristina around the world through their Facebook.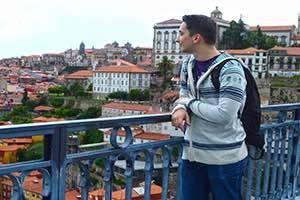 Traveling has been a drug for Vlad, a part time traveler from Romania. Passionate about photography, tapas and port wine, he has managed to get a travel-balanced lifestyle that completely works for him.
How do you fund your travels?
"I have a deposit solely for travel and I add a percent of my salary each month. If I have an upcoming trip planned, I do a rough estimate of how much I'll need (accommodation and spending money) and change the amount I add accordingly".
You can find more about Vlad's travels on his Facebook.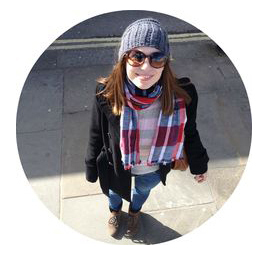 Olga grew up in independent Latvia and lived in South America, where she felt the urge to create her travel blog. Embracing a low-cost creative style of living, she now just wants to travel more, laugh a lot and eat well. That's my kind of girl!
How do you fund your travels?
"Since a have a full-time job, I only manage to travel on the long weekends that I occasionally take. It helps that I'm working in Germany and not somewhere in Latvia or Russia, where example, because in Germany I'm allowed 28 days off per year instead of 14. So I'm always splitting my vacation period, taking a day off here, a day off there… Not only I get to travel more throughout the year, but it also makes my travels cheaper, too, since they're all relatively short.
In between, I'm obviously working on my budgeting skills, even though I also try to have a life, too. I still occasionally meet with my friends for a drink, or go to the movies, or buy a new outfit… Life isn't about just traveling – life is about having life every day. But in moderation. So being reasonable in my expenses is the only secret I have, really! I eat out – but I don't eat out every day. I shop – but I don't leave all my salary in a store. I still buy books instead of reading online – but I buy used cheap books on Amazon that cost 1 cent + 3 eur for delivery… And then, when I travel, I'm staying within the reasonable limit, too. I couchsurf. I eat food I buy in the supermarket. I go on free tours. I'm trying to use every opportunity to save money but, again, moderation is a keyword here".
Get in touch with Olga by visiting her Facebook page.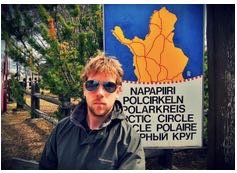 Born in Belgium, based in Vermont, USA, Bram has traveled the world in many different ways. He currently works as a freelance travel photographer and author. More than safe to say you won't find crappy travel photos in his website!
How do you fund your travels?
"Although I do earn a bit of extra cash through my blog and book sales, the lion's share of my income comes for my work as a freelance travel writer and translator".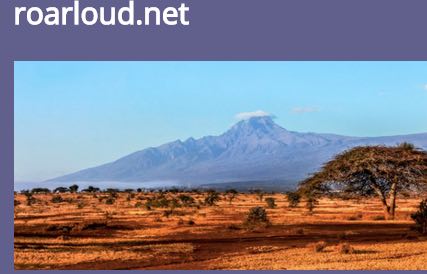 A full-time position does not stop Cathy from pursuing new adventures and hiking challenges everyday. She manages to get some extra offers through her website too.
How do you fund your travels? "I work full time in an unrelated field, my blog allows for some discounts or upgrades only".
Follow Cathy's trips on Facebook.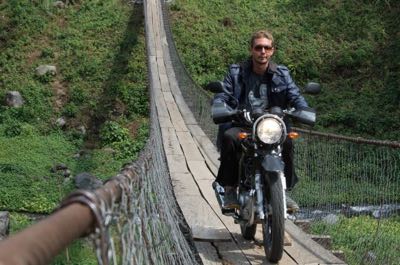 The name of Leif's blog couldn't be a better fit to him who literally ran away from home when he was 16 to explore Europe and Middle East without a single cent (!). Since then, he has mastered the art of travel on a budget, worked as a tour guide and converted his blog into a profitable business.
How do you fund your travels?
"My blog, The Runaway Guide, represents my entire livelihood, and funds my travels from Timbuktu to Stockholm. The guide aims to inspire through travel possibilities and budget destination guides. In these guides I often promote travel related deals, accommodations, and products which I myself often use. In return, I then receive a small commission. The other way I fund my travels is by offering small group tours through Central America and SE Asia. Although the tours are cheaper than any other tour on the market, I still make enough to fund my adventures for at least a few months afterwards".
Follow Leif around the world on his Facebook page.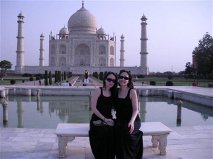 Patti and Matilda are sisters, best friends and travel buddies. Starting off with a back-backing trip to Europe, they're specialized in hacking the airline miles system through smart use of their credit cards and online shopping.
How do you fund your travels?
"We used to fund our travels from working part time and traveling on a budget. After we finished school we started working full time and funded our travels from our savings. Recently some of our travel is funded using miles and points from travel hacking".
Follow the never-ending journey of these sisters on Facebook.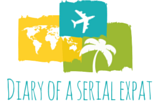 A full-time ESL (English as a Second Language) teacher, mom of two and blogger, Jameela is a super woman. She is now based in Jeddah, Saudi Arabia and she focus her blog on cultural differences expats and travelers can find in the places she has visited and lived in.
How do you fund your travels?
"The way I travel is to look for jobs abroad. I am an ESL university teacher and when I want to go somewhere new I simply apply for ESL jobs in that country. ESL jobs are easy to find, they pay well so it allows me to live abroad and take some very nice holidays too".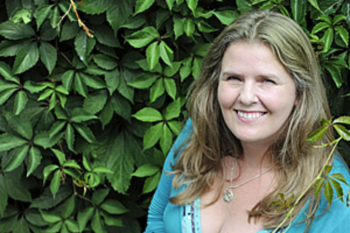 With a background in Zoology and Psychology, Kathryn is all about nature and sustainable tourism. The hard work on her visually striking blog has clearly paid off.
How do you fund your travels?
"These days nearly all my travelling is through press trips and campaigns. I work long hours on my blog but the return is well worth it".
You can also follow Kat on Twitter.
13. AMANDA @ SIMPLY SOJOURNS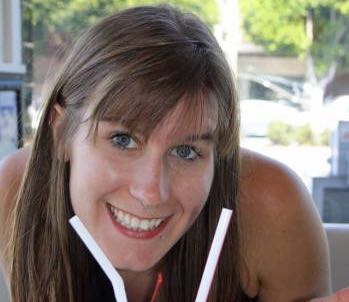 While still working full-time, Amanda and her travel partner manage to wander the planet by saving money on everyday life and using Airbnb both for hosting and for their accommodation abroad.
How do you fund your travels?
"I work full-time and my husband is self-employed. We save our money by hosting friends instead of going out, making coffee at home, traveling off-season, searching for cheaper flights and staying at places through Airbnb.".
On her Twitter account, Amanda goes into further details of her travels.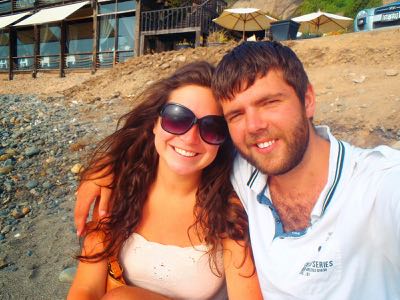 Travel has been an essential part of the life of Simone and Dan, who met whilst wandering around South America and now explore the world together (already a hell of a story if you ask me!). Using hardcore saving techniques to make their money last as long as possible on their trips, they sure seem to have all sorted out!
How do you fund your travels?
"We have both always worked full-time to fund our travels. Travel is our hobby and our passion and so we sacrifice things at home including social events etc to be able to travel. In order to fund bigger trips we will save hard for 6-12 months to be able to travel for 6+ months without working! It's all a balance and we find that hard work and dedication allows us to travel".
Follow the trips of these travel-crossed lovers on Twitter.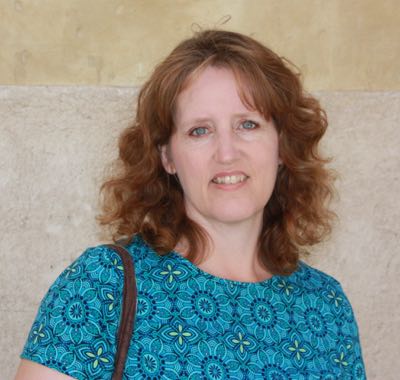 Tami has been hacking her lifestyle for some time now saving as much as possible in everything she can and she's now the "travel agent" of the family! Mom of four children and five grandchildren, she never stopped traveling and she encourages everyone around her to do the same.
How do you fund your travels?
"We use frequent flier miles from my husband's business travel, rent apartments to cut costs (much cheaper than hotels), earn or save money with websites like mypoints and ebates, buy all gas with Costco card that gives rebates, and apply all savings or extra earnings/bonuses to our vacation budget".
You can wander the world together with Tami on Pinterest.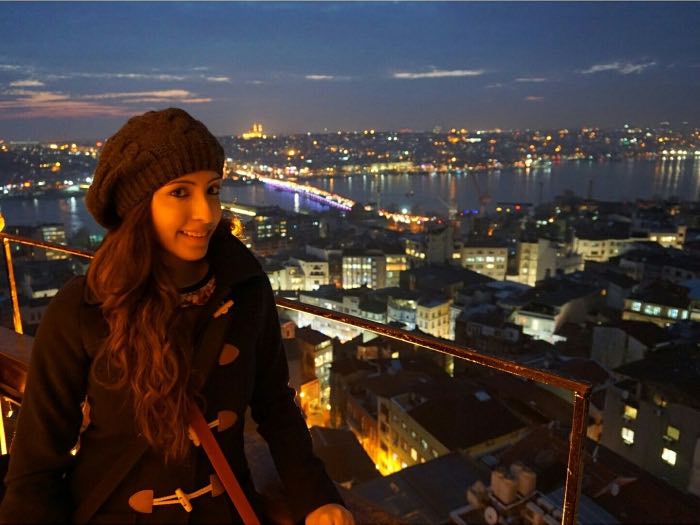 Starting off her career in Finance, Natasha has shifted to a freelance career while keeping her blog running. She's based in Dubai but her itchy feet has taken her to many different places like Nepal, Australia and Turkey.
How do you fund your travels?
"I used to work in Finance and initially dipped into my savings for my travels. Now, I've transitioned into a career as a freelance writer and social media consultant. I work with brands creating content for them and working together on social media campaigns".
You can more of Natasha's travel pictures on Instagram.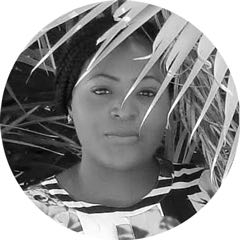 Born in Zambia and living in London since she was 13, Bianca currently works as an Business Analyst. Taking advantage of the extremely well-connected airports of the major city in the U.K., she manages to travel everywhere, both in business and personal trips.
How do you fund your travels?
"I travel a bit for work so I sign up for loyalty schemes a lot for train travel, hotels and flight reward accounts too. I have previously earned enough to travel free and stay free. My longest free stay was a trip to HK for over a week".
You can check out Bianca's travel photos on her Instagram account.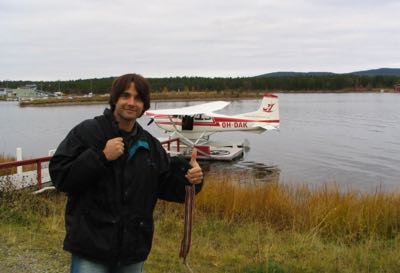 Federico has lived everywhere – Chicago, Belgium, Spain and Australia – a serious case of itchy feet. Apart from a well-established travel blogger, he's an online business entrepreneur and freelancer and his online mini-empire allows him to fund her travel lifestyle.
How do you fund your travels?
"I have several online businesses now: paid membership websites, website designs, internet marketing consultant, sponsored posts, helping others get sponsored posts".
Follow Federico's travel snapshots on Instagram.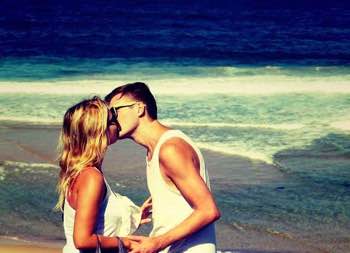 This Anglo-German couple has been using a whole variety of sources of income to fund their travels. Plus, they've been smartly using HouseSitting to eliminate all accommodation-related costs, managing to travel luxuriously and cheaply at the same time.
How do you fund your travels?
"We fund our travels from our blog – from advertising/affiliate links and by receiving free trips. We're also freelancers – we translate German/English and teach English online. We also write and sell our own ebooks (both travel and un-travel related). We wrote a whole post on it actually."
Follow what Laura and Tanbay have been sharing on Facebook.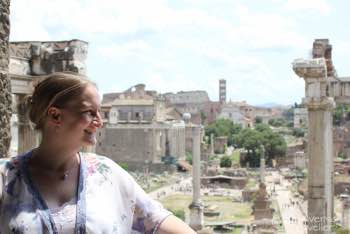 Heather is a part-time traveller who seeks to combine luxury and adventure in most of her travels. Using a combination of blogging, press trips and her full-time position, she manages to make the most of her journeys.
How do you fund your travels?
"I work full time, and don't spend much on entertainment/going out whilst at home. I have a travel savings account, and do as much overtime as I can get my hands on. I also earn a little from sponsored posts and affiliate links on my website, as well as undertaking some press trips which greatly reduces my personal travel expense."
In Heather's Facebook page you can find more about her travels around the globe.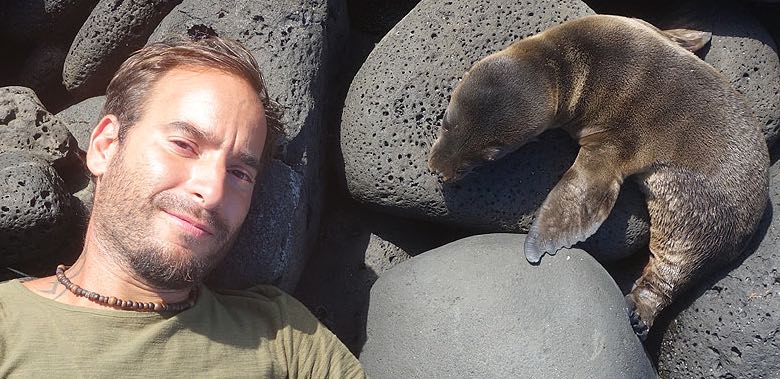 Born in Lisbon, Portugal, João has been seeking to explore the world since an early age. He now has been to more than 110 countries (!) and has managed to develop his personal brand as a top travel expert and blogger.
How do you fund your travels?
"The money I spend traveling comes mainly from my websites and also from several freelance online services I provide for several travel related companies. I don't use the money from my other businesses – so I have to work harder to get money to travel while working on the web."
You can also follow João's adventure on Twitter.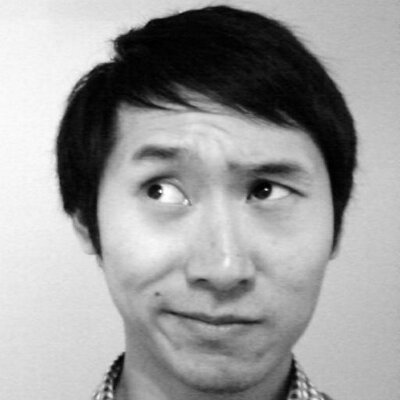 Tim uses his full-time job as the main source of income – until he wins the lottery. Until then, he blogs and finds ways to save as much as possible.
How do you fund your travels?
"I find flying to airports outside of the city can reduce cost of a flight. There are usually easy and cheap transport links in the city centre too. I use Airbnb to rent a cheaper place to stay compared to a hotel room. Spending money is an important part once you're there. Little things like carrying a water bottle with you so you can fill up at water fountains. Enjoying authentic street food and not eating in restaurants."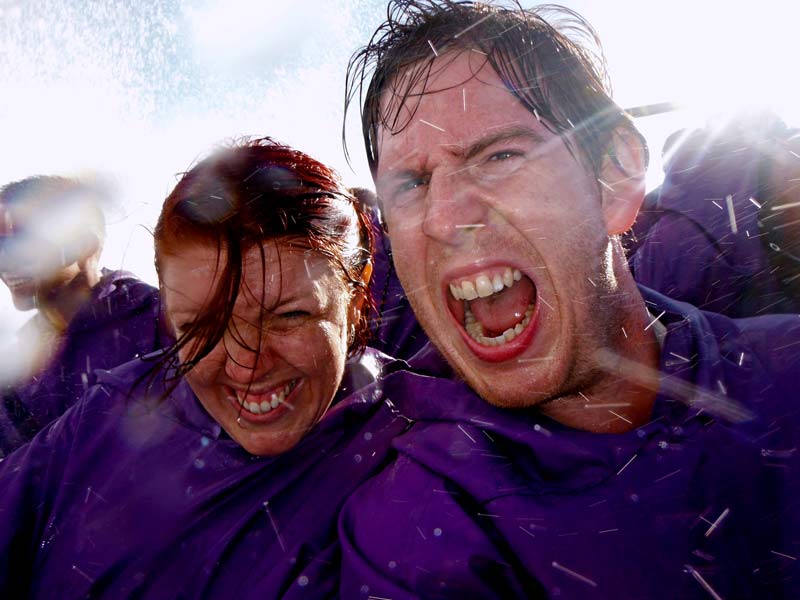 Another pair of travel-crossed lovers! Megsy and Tommo met in Denmark in 2010 and been traveling together ever since. They now manage to live fully as digital nomads.
How do you fund your travels?
"Freelance writing. Affiliate sales. Sponsorship. Ebooks."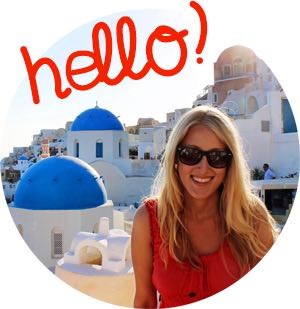 Digital marketer by day and travel blogger by night, Kirstie is now living the expat life in Sydney, Australia after working in Spain as an English teacher. Her work experiences allowed her not only to see the world but also to save money to fund her present travels. Venga tia!
How do you fund your travels?
"I've lived as an expat in Spain and Australia – and used those as bases from which to travel – by finding jobs in those countries. In Spain, I taught English through the North American Language and Culture Assistants, which provided a visa and enough money to live and travel regularly and only had me working 12-16 hours per way. I then came to Australia on a working holiday visa, which allows travelers to work for up to a year, a great way to fund explorations of expensive Australia! I found a job here as a digital marketing specialist and have since been sponsored for a full work visa. In both Spain and Australia, I have managed to save significant money that has funded and will continue to fund my travels."
You can get to know more of Kirstie on her Facebook page.
WRAP-UP
First of all, I wasn't expecting to get responses from so many bloggers with full-time positions. On my view, it's a good thing we don't all need to see the world full-time with only a backpack to be considered a travel blogger or even a traveller. We all are travel experts on our own way.

Having a stable source of income, bloggers with full-time jobs are naturally in better position to have more available money to travel but less time to do it. Still, it was super interesting to see the different solutions they've put in place to travel more as well. Taking advantages of weekends and bank holidays, travel hacking airline miles and even mini-retirement schemes seem to be great workarounds to achieve a more efficient travel lifestyle.
On the other hand, achieving a status where one can live exclusively from the blog is indeed rare, as the numbers on this sample of bloggers prove. To maximize the changes of success in the pursuit of full-time traveling, it seems more and more bloggers need to combine the website with some other activity – freelancing, entrepreneurship or part-time work – to achieve financial independence. And here, creativity is key! In any of the cases, it's always inspiring to see travelers of so many different backgrounds being successful in launching their own brand out there. The internet today is a jungle and it takes a huge dose of creativity and hard work to survive and most importantly, thrive.
WHAT TO TAKE FROM ALL THIS
For me
For me in particular these testimonials were encouraging to continue the work I have everyday on this blog. Working full-time AND having a blog literally feels like having two jobs. But there are much more like me out there (cheers guys!) who are able to travel even more through travel airline rewards or smart mini-retirement schemes.
Still, I'm ready to take the next step and seek the location-independent lifestyle I dream to have. Because more than building a successful career, my main life goal at the moment is to have the freedom to travel more.
For us travel bloggers
As I expected, these interviews proved travel bloggers have got access to several ways of getting money with our websites, such as affiliate marketing, press trips or plain advertising. While the harsh truth is that more than 90% of us will never reach the point when the blog is our exclusive source of income to pay our bills, with a little work we can legitimately expect a decent amount of money. We just need to be creative and use our skills right!
Apart from that, I really think we bloggers have a lot to learn a lot from each other. Each one of us has a completely different perspective on travel and life and getting to know our sacrifices and the successes as a community should be inspiring for our own journey. Everyday I read inspiring stories and travel manifestos that make me realize making our dream come true is possible. Because in the end, we all have the same dream: to get to see the world!
For everyone
Perhaps the most valuable conclusion to take from these answers is the incredible range of ways we ALL can use to afford our travels. Independently if you are a travel blogger or not. All you need to do is to make small changes in your everyday life to make you save some extra money.
Everything from Airbnb, working as a tour guide or doing house-sitting can make a huge difference in the overall budget available for your travels. We all have busy lifestyles, we all spend money in things we shouldn't once in a while (heck we're all humans!).
Even if you can only save one or two dollars a day, that's not ridiculous. In the end of the year that money can buy you a flight somewhere!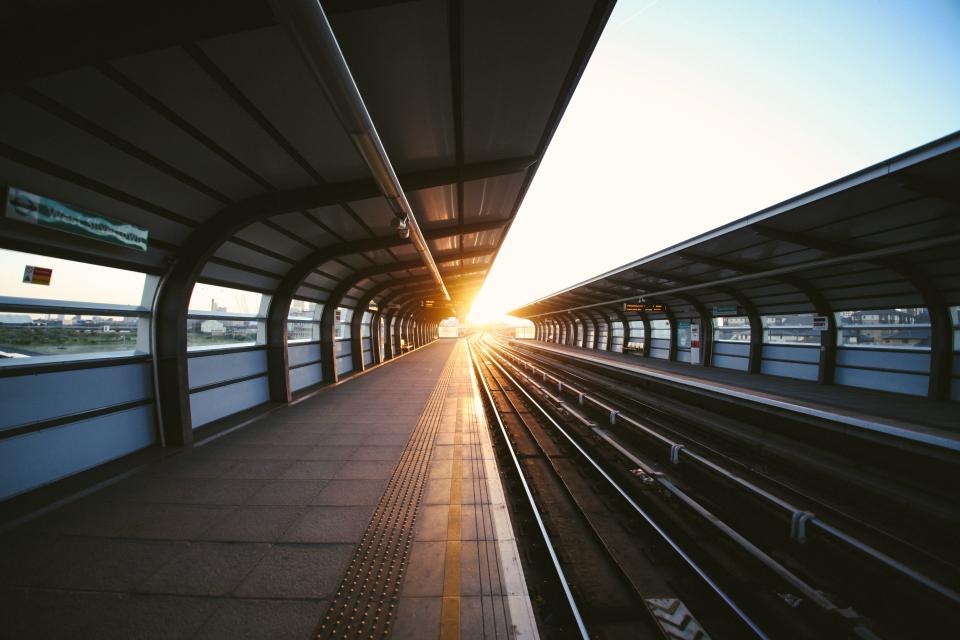 In the end, if you really seek a travel lifestyle, it does not matter if you hold a full-time position as an executive in a company on the top skyscraper of your city, an online business that rents dwarfs or a temporary job as a professional potato cutter in restaurants.
You probably just need a pinch of creativity in your lifestyle design. The truth is that virtually anyone, with or without a blog, can travel more!
Thanks to all the 24 travel bloggers for sharing their stories and how they personally tackle the issue all of us seem to have (or at least had at some point): how to get more money to travel. Making this post come to life was a pleasure and most definitely a lesson for me. And I hope our ideas can inspire someone out there to pursue a travel lifestyle they dream of!
HOW DO YOU FUND YOUR TRAVELS? WHICH OTHER OUT-OF-THE-BOX IDEAS DO YOU KNOW TO GET MORE MONEY TO A LIFESTYLE OF TRAVEL?