Just like the myth of Atlantis, it's time for the islands of Azores to rise and shine from its long sleep. Yap, they're on track to become the next big travel destination!
The puzzled face of people when I say I'm from the Azores Islands is a frequent dejà-vu in my life. Eventually the conversation reaches one question:
How is it like to live there?
I understand. For decades the islands has been under the shadow of other destinations such as the Canary Islands, Madeira, or Iceland. They still are one of the most exotic and remote places in Europe.
The difference now, is that its beauty starts to be unraveled. It's about time to shed some light on my home islands and show how the Azores can be the next big travel destination in Europe.
This article was written originally in 2015 and updated in 2019.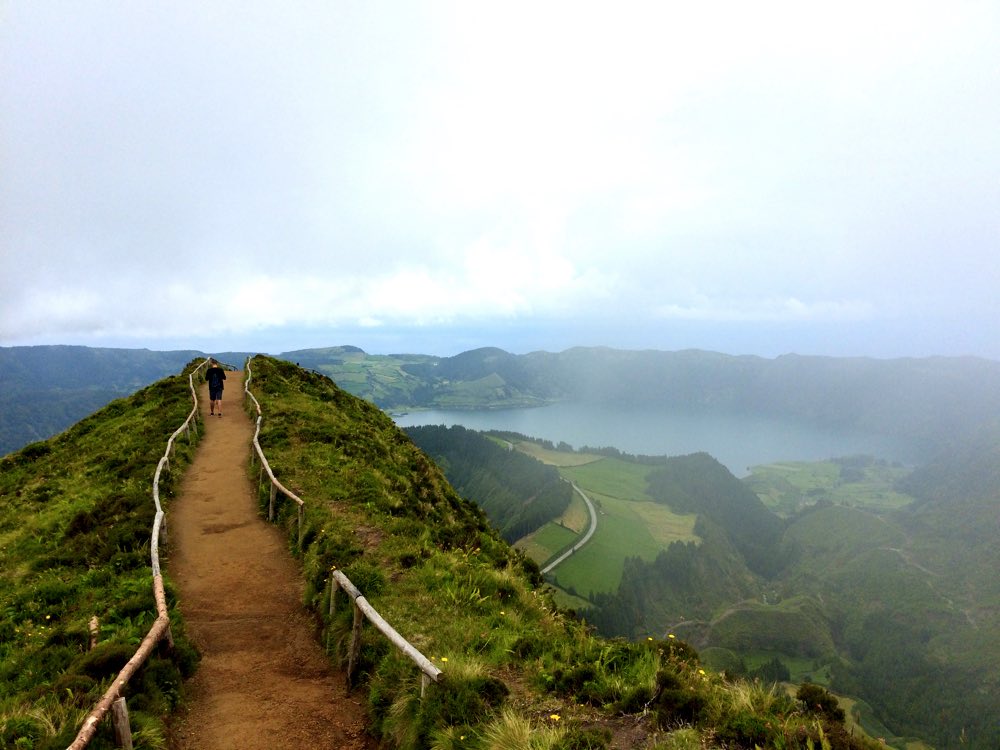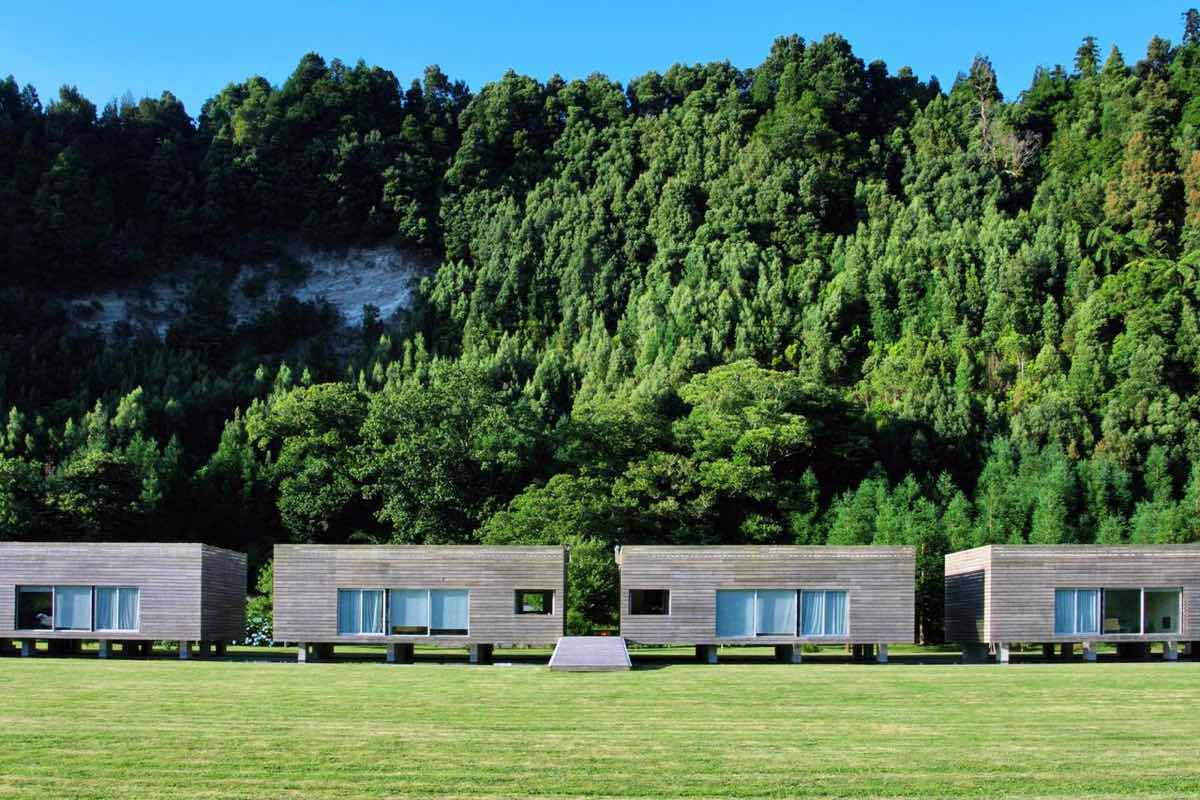 Top hotels in Azores
Pre-filtered list of hotels with top reviews and location with parking and free WiFi included.
Azores Islands, Portugal
The Azores Islands are a group of nine distinct volcanic islands in North Atlantic ocean and a autonomous region of Portugal.
São Miguel is the biggest and most populous island (160,000 inhabitants) and also holds the largest city of the archipelago: Ponta Delgada.
They were first settled in the 15th century and today only 5-10% of the territory is build-up area, the rest is occupied by nature. The wild humid climate, dramatic landscapes, green pastures and fishing villages all result in a relaxing and remote-feel scenario.
Azores location
A common misconception is that the Azores are "just off the coast of Portugal". To be fair, that's what I thought growing up too. But after taking several 2-hour flights to reach mainland Portugal, I started thinking either the airplanes were terribly efficient or I lived far more remotely than I imagined.
Let's get a map to make it easier.
Where are the Azores on the map?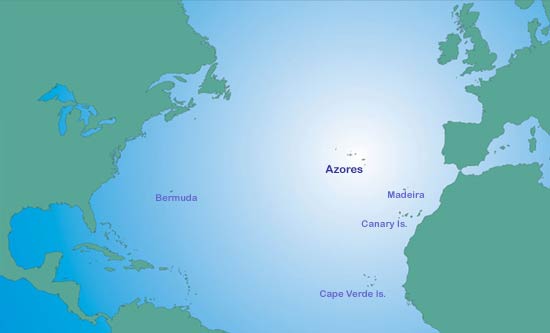 The Azores Islands are at a distance of 1,500km (or roughly 1,000 miles) off the coast of mainland Portugal. That's about 2/3 of the way between the United States and Europe, so pretty much based in the middle of the wild Atlantic ocean.
Common Azores misconceptions
Some people imagine Azores as the Canary Islands or even Malta: full of top-notch beaches and with warm dry climate all year. Although there are indeed some cool volcanic beaches in the islands, they couldn't be farther away from the truth.
Others see it more like Iceland. They're right on the volcanic origins, but that's pretty much it.
Or like Madeira. Filled with flowers, impressive cliffs, and hotels everywhere. Closer, but not quite there yet.
So.., how are the landscapes in Azores?
For a start, just think of Azores as if like one day someone grabbed Iceland, moved it south – no ice anymore, just greenery – and smashed it in nine pieces in the middle of the Atlantic.
Let's get more visual. The landscape is actually insanely green in different shades with hills, meadows and lush vegetation as the most striking features. The craters from several volcanos are now occupied by awe-inspiring blue lakes and lagoons creating quite eye-catching contrasts.
The super black igneous volcanic rock makes up all the coastline. Finally some spots of white here and there from the numerous Frisian cows (they compete with humans for the most populous animal in the islands).
View this post on Instagram
What is the standard of living in Azores?
Apart from this nature-designed scenery that makes you back to the basics, the standard of living is not from decades ago.
There are international restaurants, trendy cafés, and a very decent array of shops and supermarkets. Computers, mobile phones and WiFi connections are all available and work seamlessly. And yes, Amazon delivers stuff here too.
The standard of living in one of the largest cities/villages in the Azores is now equivalent to any European small-medium sized city. The current cost of living is in pair with most of Europe too.
Why you should go to the Azores
1

The nature is overwhelming.

For some reason Azores are constantly named as one of the most sustainable travel destinations in the world. They have actually reached the top spot in a couple of occasions.

The number one motivation of anyone going to Azores should be the direct contact with lakes, cliffs, beaches, meadows, and trails. It's an injection of nature in its purest form that will make you want to not only fill up your lungs but also run, smell, climb and swim like crazy.


2

Outdoor activities are endless.

A few years ago Azores may have been a somewhat boring destination, but today there's a tremendous potential in terms of activities to feed your adventurous and sporty side.

While they have always been sort of a diving mecca, they are now becoming increasingly popular for outdoor activities such as hiking – make sure you hit one of the 80+ hiking trails – as well as birdwatching, whale-watching, canyoning, or surfing. If you're feeling adventurous, you can also climb Mount Pico, the highest peak in Portugal!

Here's a quick introduction as what can you do in the island of São Miguel .
3

Experience the volcanic origins.

Due to its volcanic origin, across all islands it's possible to find volcanic phenomena such as thermal baths, hot springs (the bathable ones) and REALLY hot springs (the ones you'll get boiled alive). In Furnas, it's even possible to use the energy of the planet to cook your lunch!

Also, beaches in Azores are slight different to what you might be used to experience, as the sand is of a dark grey colour – I've even had eeewww reactions when I shared this with some people. Seriously?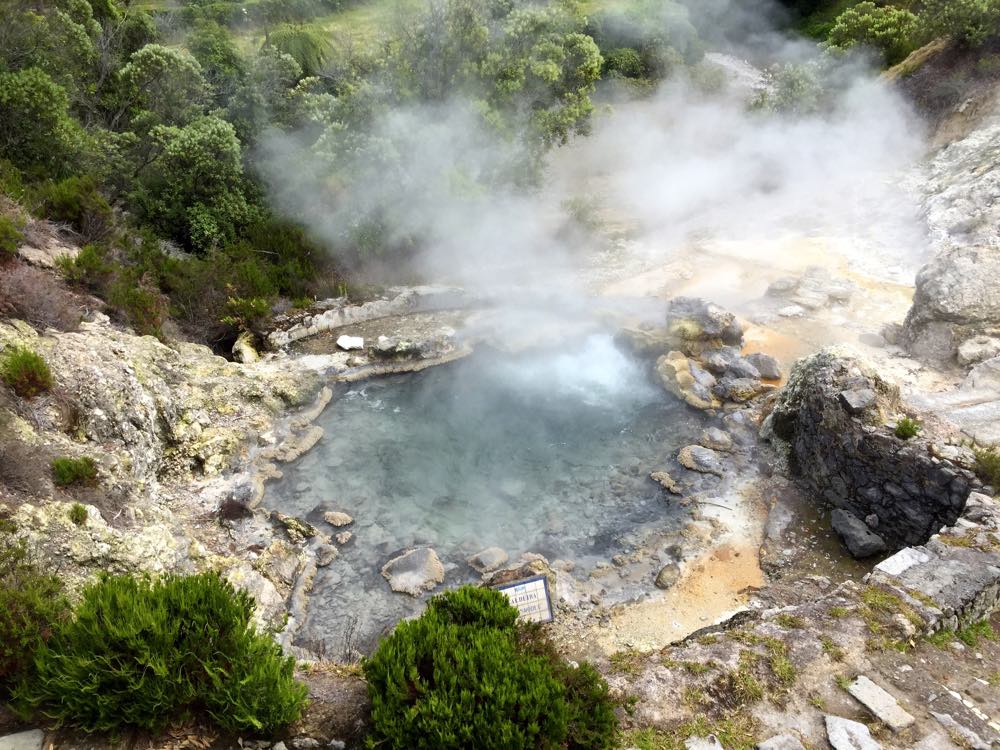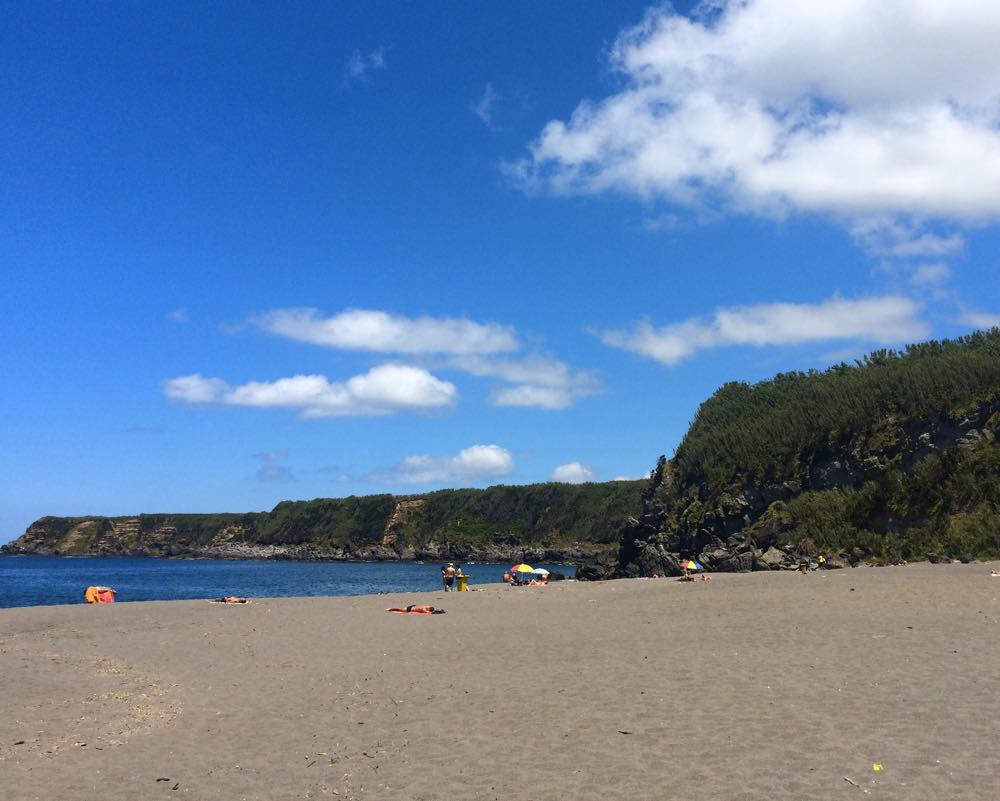 4

Eating is a delight.

Food in Azores is generally delicious, cheap, with generous portions. Dishes are either beef-based, with meat from the happy Azorean cows who only eat fresh grass, but you can also find an amazing assortment of seafood. Fresh fish like tuna or codfish are common features of the daily menus.

Also, there's Kima. If you ever are in the islands, you'll see this name everywhere. Kima is a soft drink made from pulp of the passion fruit. It's only available in the Azores and hey, it's part of my childhood.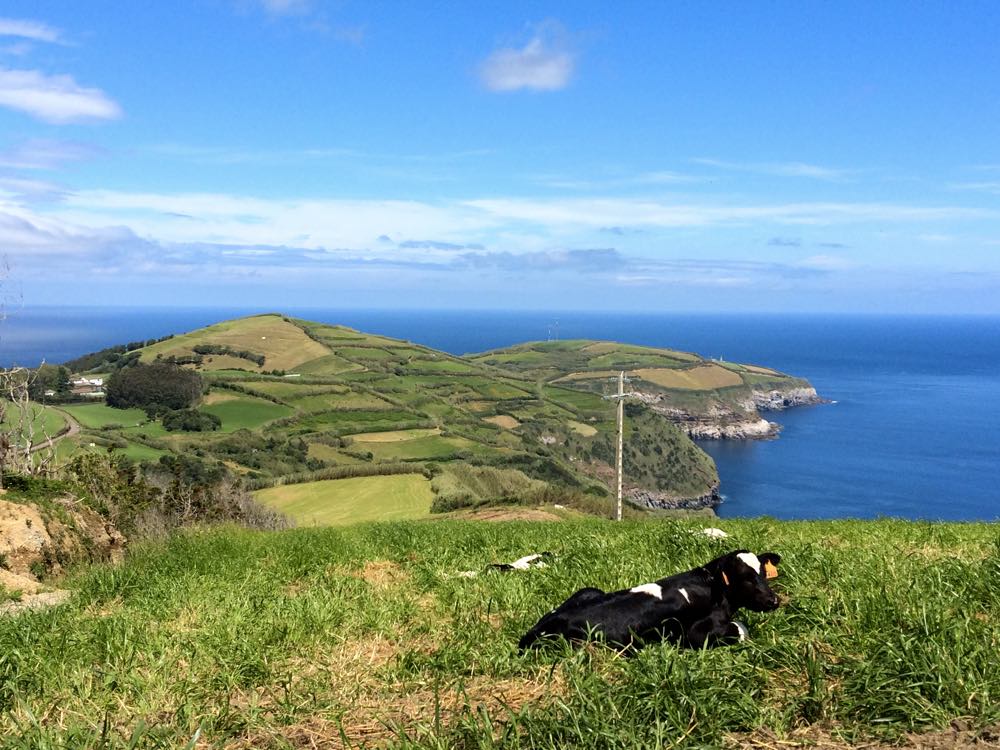 5

Experience four seasons on the same day.

The weather is an experience by itself in Azores. You can easily have clear sunny skies, heavy rains, fog, and strong gusts of wind on the same day. Weather conditions change quickly and frequently and are nearly impossible to forecast.

Even though the climate in Azores is tricky, don't let it bring you down. After all, it's just another way of nature expressing itself. It just adds to the adventure aspect of it, right?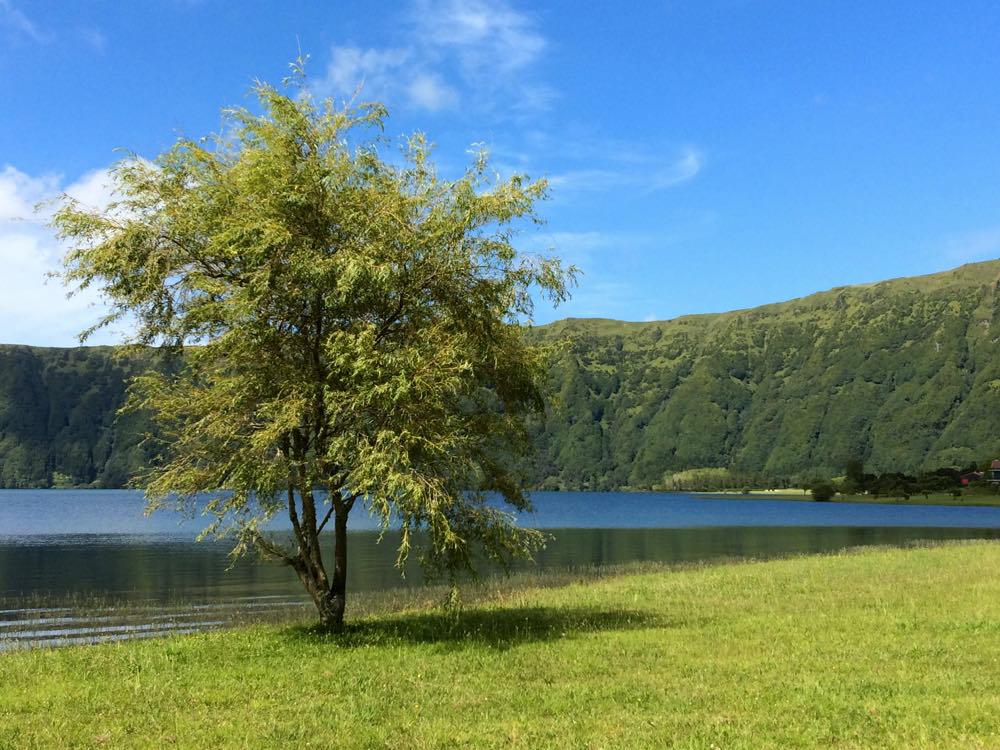 6

It's safe.

In a world like today, safety is extremely important. And you'll hardly find destination safer than the Azores.

Obviously take generic precautions you'd take anywhere: don't walk at dark alleys at night, don't wear flashy jewelry, etc.
7

The timing is just right.

This is key guys.

A few years ago, there were hardly more than 20-30 hotels in São Miguel. I'd find a return deal to Azores from about 200EUR from Lisbon. Heck, I even paid 430EUR once! (my fault for not complying with the buying airline tickets most basic rules) . Paying that amount of money for a 2 hour-long domestic flight is ro-bbe-ry.

Nowadays, flights from Europe to Azores can be as low as 30EUR. In parallel, guesthouses, hostels, resorts, and other cool accommodations as well as new creative tours/things to do have been popping out like mushrooms.

Overall, the Azores Islands are still gaining momentum in their state of semi-discovery. Which means now it's that sweet spot where the minimum amount of infrastructure is in place while still getting that feeling of exploring unspoiled landscapes. Take advantage of it.

⚠Sustainability in Azores

The Azores have been consecutively named one of the top sustainable destinations worldwide.

When you're in the islands, please try to minimize your impact at all times. Leave nothing but footprints everywhere you go and be aware of any activities causing visual and noise pollution. This includes not playing loud music and obviously taking all trash with you – especially plastic!

Please help my home continue to be green and beautiful. 💚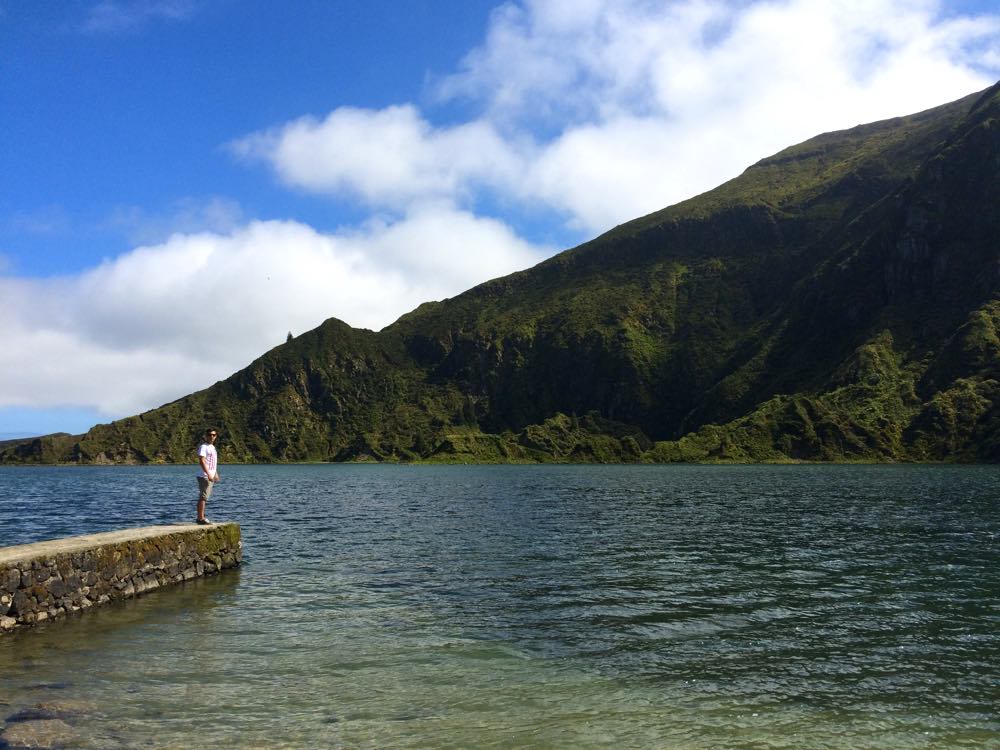 The secret is unlocked!
So far the impact from the sudden improvement in Azores' flight accessibility has been tremendously positive – with a respectable 30% increase in tourism already! – but there's an obvious potential downside to this.
There's a huge debate happening right now whether the islands will be able to maintain its seal of sustainable travel destination. If you want to help, here's some things you need to know before going.
The thing is: there is no turning back. Now that the secret is unlocked, the challenge is to remain exactly as it is: pure, inspiring, blissful. If it does like I think it will, I have got no doubts my home will quickly turn into the next big travel destination in Europe. Because nature always wins.
Planning a trip to Azores
How to get to Azores Islands
You can reach the Azores islands by boat or much more conveniently, by plane. SATA, TAP Portugal, Ryanair and others fly regularly to Azores. Flights are considerably cheaper from Porto, Lisbon or London.
Ponta Delgada airport has the highest number of flight connections. Note in some cases you can get a inter-island connecting flight for FREE. More info here.
Where to stay in Azores
Booking.com has a lot of accommodation available in Azores, from charming guesthouses to typical houses surrounded by nature. To make your life easier, use this list of the best-reviewed hotels/guesthouses/villas in the Azores with wifi.
Where to stay in São Miguel
If you are coming to Azores, chances are you will be at least spending some days in the largest island São Miguel. It happens to be my home island and these are my top recommendations for accommodation:
Hotel Azor, Ponta Delgada
Modern design (opened in 2016!), walking distance to the city center and to the ocean. Ah and there's a gorgeous pool on the terrace. This is great value-for-money.
Book now
Furnas Boutique Hotel, Furnas
Located in Furnas, its full-wellness program and nature-inspired-interiors make it the ideal place to relax. Book now
Or search for yourself! Start your search with my pre-selection of the hotels/guesthouses/villas in the island of São Miguel. The list only includes rooms with wifi and with good-to-excellent reviews, hard to go wrong with these!
São Miguel Flight + Hotel Deals
I usually don't use travel agencies to book holidays. I have to make an exception for Azores Getaways because I really think they have some pretty good prices for flight + hotel to the Azores – starting at 499USD.
I particularly recommend using them if you:
Are flying from the United States
Don't have much time to plan your holidays
Like to have everything sorted when arriving your destination
If you don't fall into these categories, you're better off by booking your flight and hotel in São Miguel independently!
More about the Azores
Find more tips and insider advice in my complete travel guide about the Azores islands. Including: