As part of my trip through Central Europe, I had to explore Vienna in 24 hours. If you have a short time available too, this is how you can make the most out of it!
My visit to the Austrian capital was stuck between a weekend getaway in Bratislava and my last stop of the trip: Prague.
As a result, exactly 24 hours was exactly what I got to explore Vienna.
24 hours is tight, but if you use your time right you can still have a great travel experience in the city. Here's what I did!
Getting to Vienna
We arrived Vienna coming from Bratislava in a sunny morning by hydrofoil.
Yes, hydrofoil. It's not a cruise nor a boat. Actually I have never heard it before, but it provides just an half-an-hour comfortable journey up the Danube (even faster than by train!).
The arrival dock is Reichsbrücke, just a 5 minute walk to the Vorgartenstraße U-Bahn station.


Naschmarkt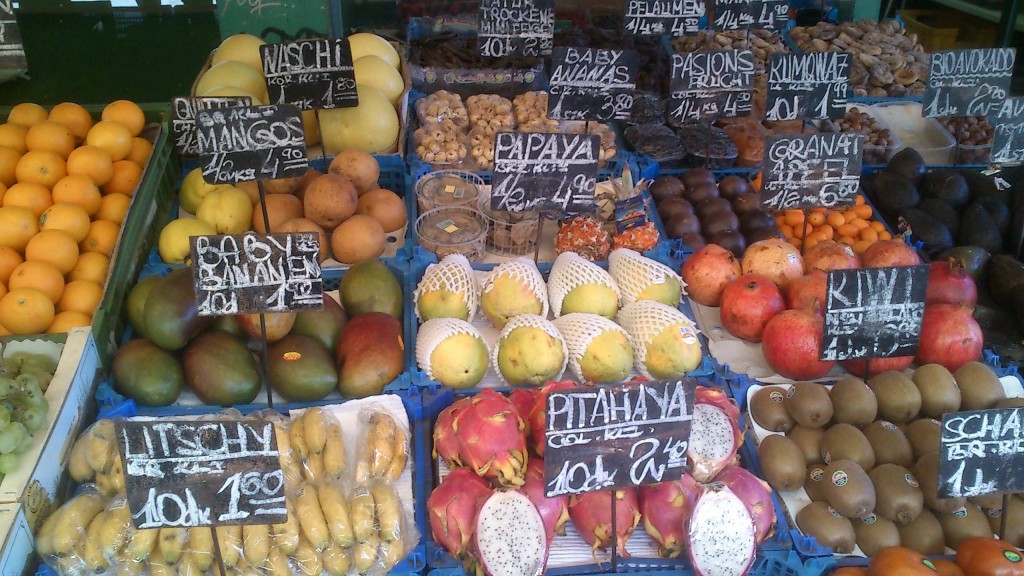 Naschmarkt is the most popular market in Vienna, extending itself for 1.5km.
Besides selling almost every single fruit, vegetable, spice and meat known to mankind, it entails a culinary offer ranging from Viennese to Italian, from Vietnamese to Italian. And the pastry, OMG the pastry. I couldn't resist eating this little marvel.
Btw I LOVE markets. I think in many ways they represent the soul of the cities, while developing into trendy multicultural meeting points. I knew this had to be the first stop.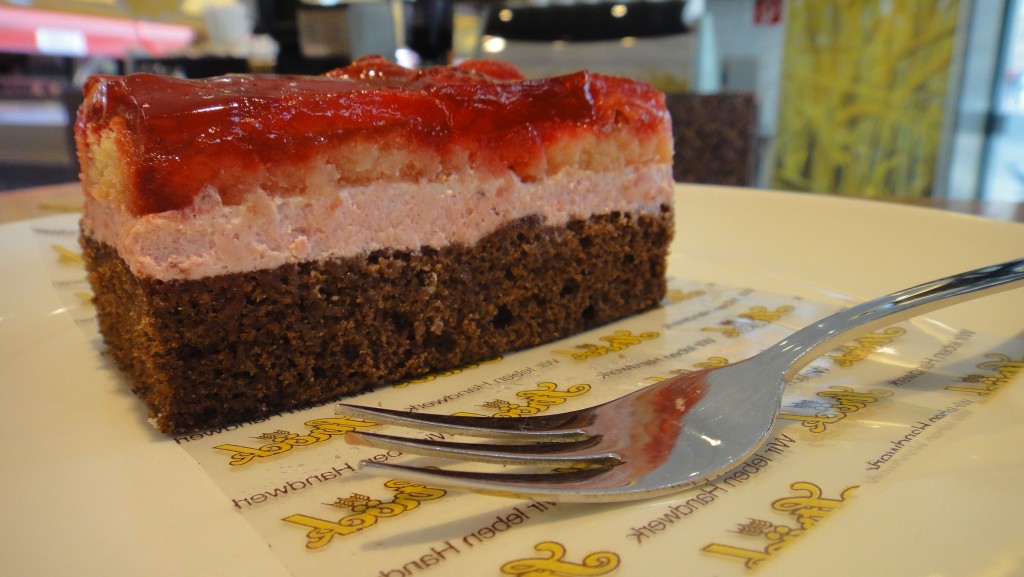 Vienna can be a bit expensive. If you're in a budget, eat in Naschmarkt to go to some street food cheap options.
Schloß Schönbrunn
Next stop: take the U-Bahn again to the outskirts of Wien. More exactly to the 13th District – just like in The Hunger Games! – where the Schönbrunn Palace (Schloß Schönbrunn) is located.
Since the 18th century and until 1918, the Palace was the former summer residence of the imperial Habsburg family and is one of Europe's most impressive of the Baroque architecture.
I have to say I'm not that much into history and its who-did-what stories hundreds of years ago, but this place blew me away. Its HUGE gardens were the site for the first Zoo in the world.
After a long walk up the hill in the direction opposite to the palace, we were rewarded with espetacular views of the city of Vienna and its surroundings.
Here is where you can find the imperial arches of Gloriette building and the café with the same name, one of the most sumptuous in Austria. I later read that Emperor Franz Josef used it as his breakfast room. How fancy!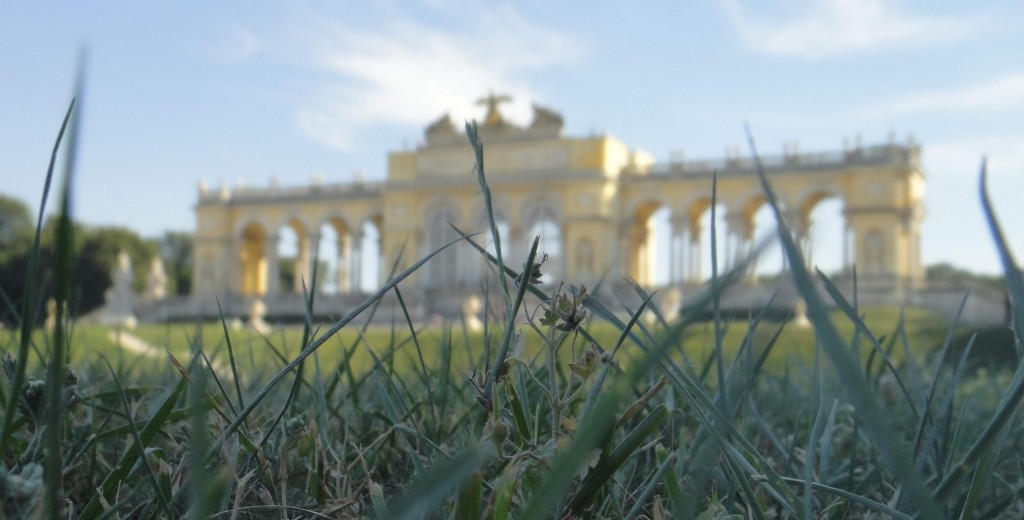 Overall, this is a place where you can easily spend a whole afternoon. But in just 24 hours of course we could not afford that luxury. Instead, we headed back in order to have some fun.
Wiener Prater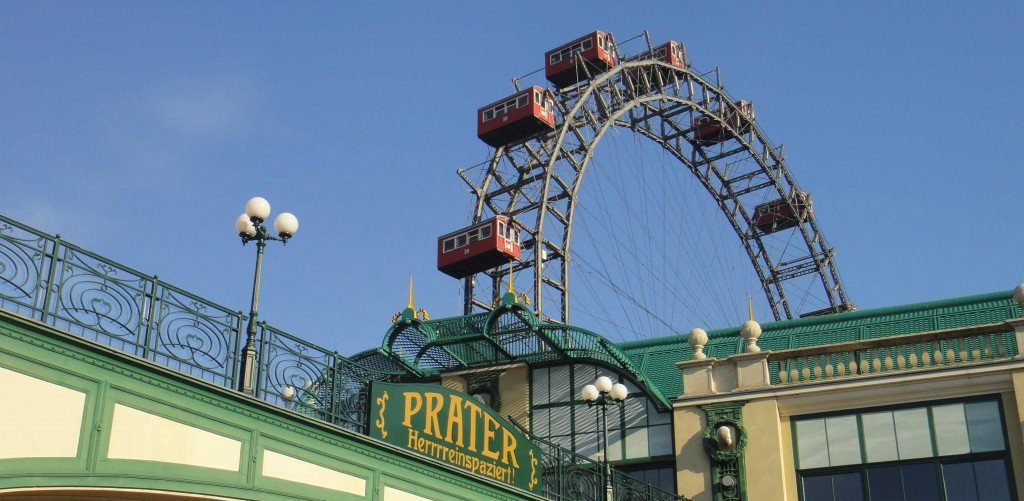 Wiener Prater is a free-admission amusement park. The 250+ rides are run by independent operators who lease the space, each ride costing somewhere between the 2 – 5 Euro. Prater is also home to Wiener Riesenrad, a giant ferris wheel built in 1897 which is now undoubtedly one of the biggest symbols of Vienna.
Despite being petrified of heights, I was brave enough to ride a extremely dizzy spinning ride that made me scream like a girl. After that I was ready to go back to the hotel.
City Center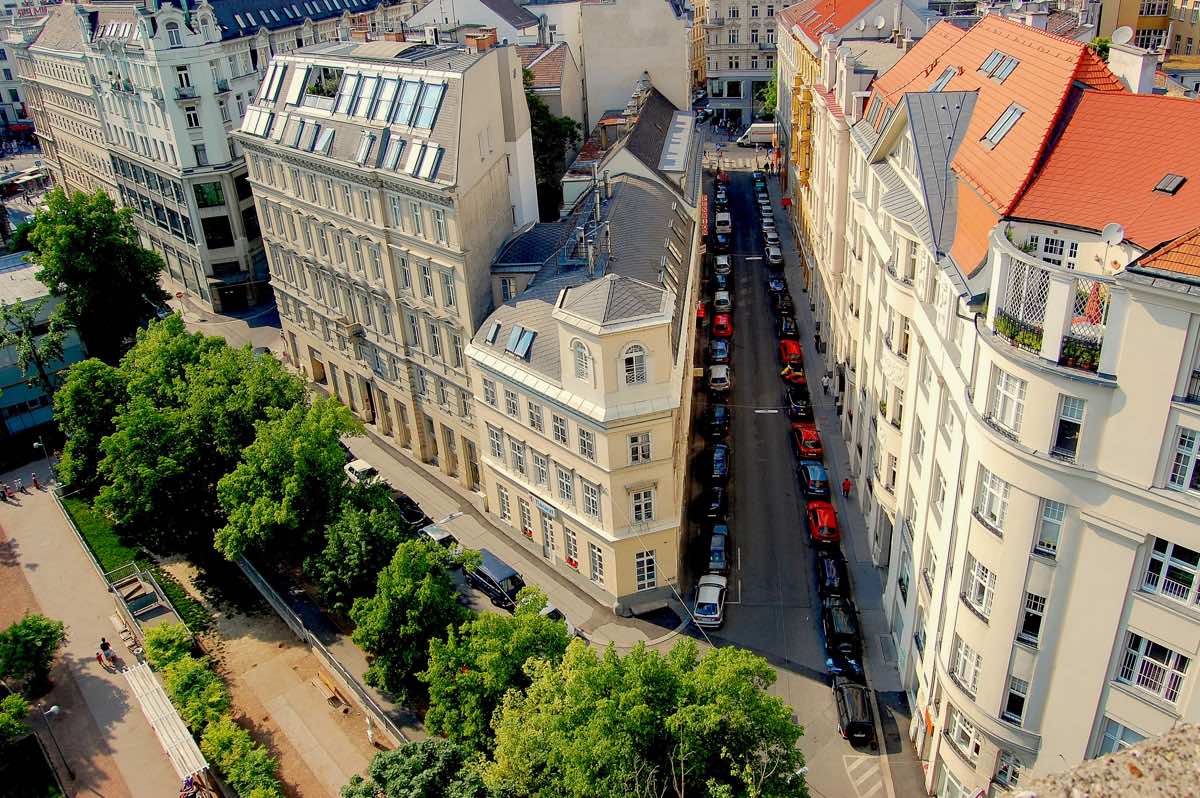 We started the next day in Vienna's heart. That's when we realized everything is so perfect in this city. The streets are spotless and the people are extremely polite and friendly. A true first-world country.
I found exquisite the free water stations with water pulverizers (!) around the city where you can take a mini-shower to help fight the heat. With near 35ºC temperatures when I was there, those instalments really came in handy.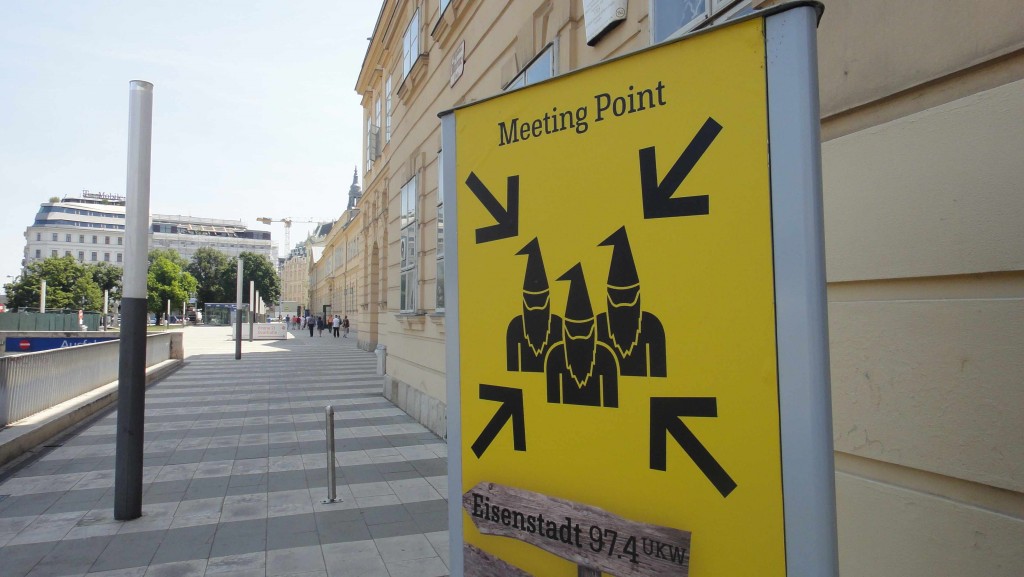 We still had time to see Mozart's house [Mozarthaus] and the incredible St. Stephens´s Cathedral (Stephansdom).
MuseumsQuartier
We ended up our trip in the spot where the art and culture in Vienna are mostly concentrated: MuseumsQuartier, near the Imperial Palace.
If you are a museum freak planning on covering a lot of museums, invest in a
Vienna Card
which has several discounts in the top attractions, as well as unlimited use of public transport.
It is the 8th largest cultural area in the world and offers not only renowned museums, but also a lively array of cafés, restaurants and bars in the Kunsthalle area.


And with this, 24 hours have passed. No time for more, our bus to Prague was about to depart. It was a short time, but definitely fulfilling!
Vienna has been at a crossroads for some time, lingering somewhere between the imperial capital of the Habsburg-era and a modern European city from the 21th century
Vienna Expectations vs Reality
Expectations
Before my trip, my idea of Vienna was of a very serious city, full of gigantic buildings and gracious ladies with their Victorian dresses and umbrellas going to the opera. OK, maybe not that literally.
Jokes aside, I thought I would only be able to visit boring museums and palaces filled with tourists taking photos of every single architecture detail.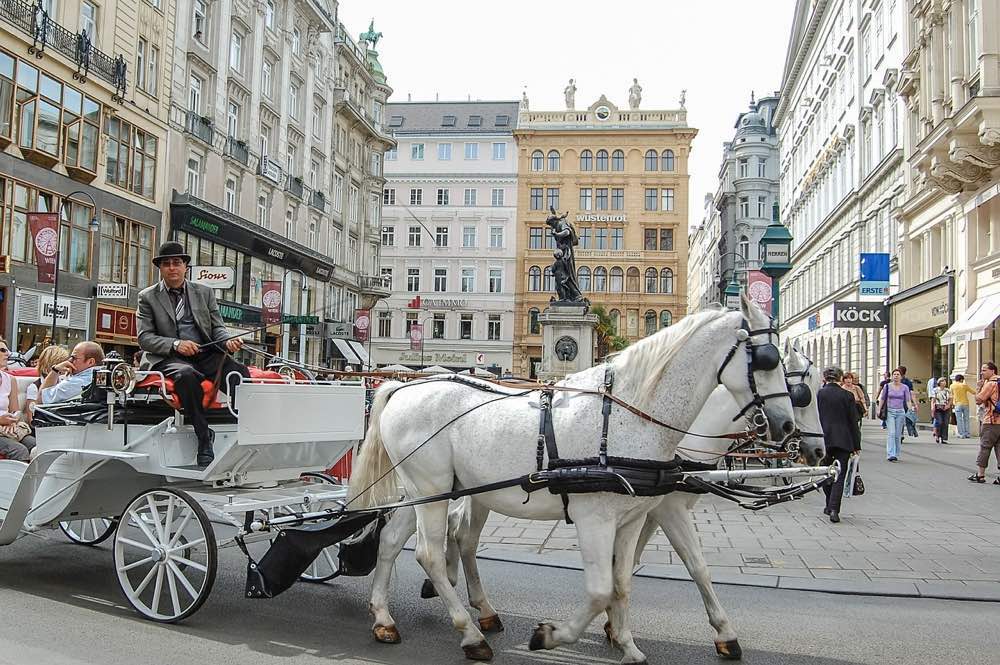 Reality
The reality is that despite its glorious imperial background translated into the massive number of tourist attractions – it could simply survive in the shade of its past, Vienna's has excelled in the mission of becoming a modern 21st century capital.
You can feel the true essence of Vienna it in the renovated museums. It's alive in the beautiful and modern kaffehaus. And it's buzzing in the lively markets and in the nightlife eclectic spots all around the city.
So Vienna… you definitely left me craving me for more!
Can you truly see Vienna in 24 hours?
No city can be completely explored in a day and certainly Vienna is not the case. If you can allow yourself at least 2 or 3 full days. If you're a fan of art and architecture, 24 hours are not enough to even scratch the surface of the potential here. I'd recommend at least 4 days.
Having that said, one day can be still enough to get a good grasp of what this place really is. Just use your time right!
VIENNA MINI TRAVEL GUIDE
Do not miss
Schönbrunn Palace. As touristy as it may be, it is a must-see.
Experience
Rides in the Prater. Not the best ferris wheel ride of the planet, but definitely of the most iconic.
Eat in Vienna
As many pastry as you can. If possible in an authentic kaffehaus.
Where to stay in Vienna
Our hotel was Drei Kronen. Clinical clean, with friendly staff, not that expensive and centrally-located next to Naschmarkt: all I ask for.
Even if you don't stay at this same hotel, I highly recommend you stay in this area of the city, specially if you don't have much free time available. There are many sights at a walking distance and when not, it's well-connected transportation-wise.
Start your search of your accommodation with this shortlist of the best-reviewed hotels in Vienna center with WiFi included.
Or just use the box below.