As a non-religious, Vatican City is a place which I personally had mixed feelings about visiting.
While I was visiting the so-called eternal city, Rome, I had to chance to add an extra country to my list. Vatican City is a sovereign state, regarded as the smallest country in the world.
First of all, I have to say I have no problems with having faith and spirituality, but I profoundly reject anything when it comes to organized religion, particularly Roman Catholicism.
I see the blind following of popular religions as an easy out for people who chose not to think for themselves. And the Catholic Church just takes easy advantage of these millions of people in every way they can to fill up their pockets. I think they have old-fashioned claims and I certainly don't think they are as sincere and helpful as they want to come across. So what do that makes me? An atheist? An agnostic? Perhaps a mix of both…
Anyway, I am curious by nature, I do have a thing for architecture and therefore wouldn't miss the chance to visit the smallest country in the world by any chance.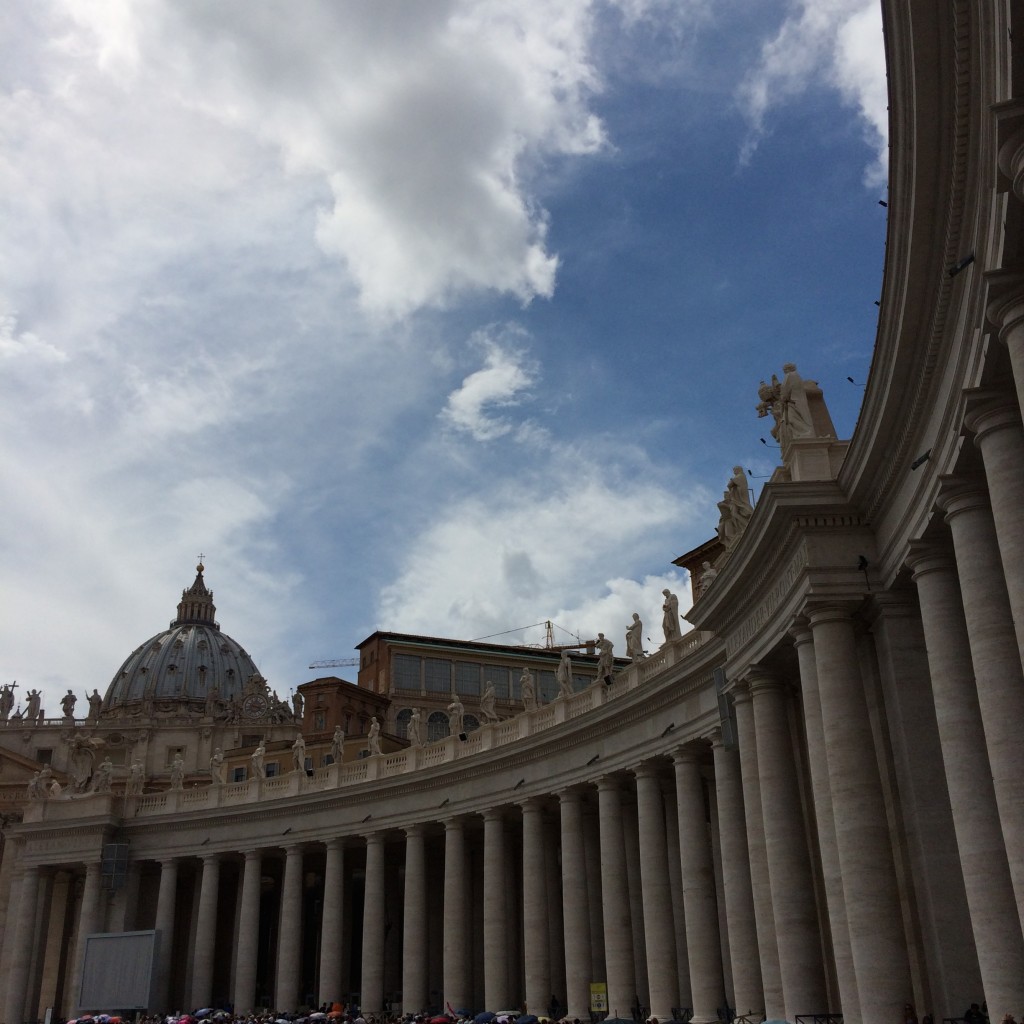 It was POURING rain when we arrived at Rome last July. The bus from Fiumicino airport struggled to navigate through the streets, which were looking more as Venice's canals than anything else. You can guess what happened to our luggage travelling on the downside of the bus.
Our plan to visit the Vatican City that afternoon (or anything for that matter) was seriously threatened, but fortunately, the skies opened once we arrived the hotel. We opted to hit St. Peter's Basilica late in the day to dodge the masses, so we started off by visiting the Vatican Museums (Musei Vaticani).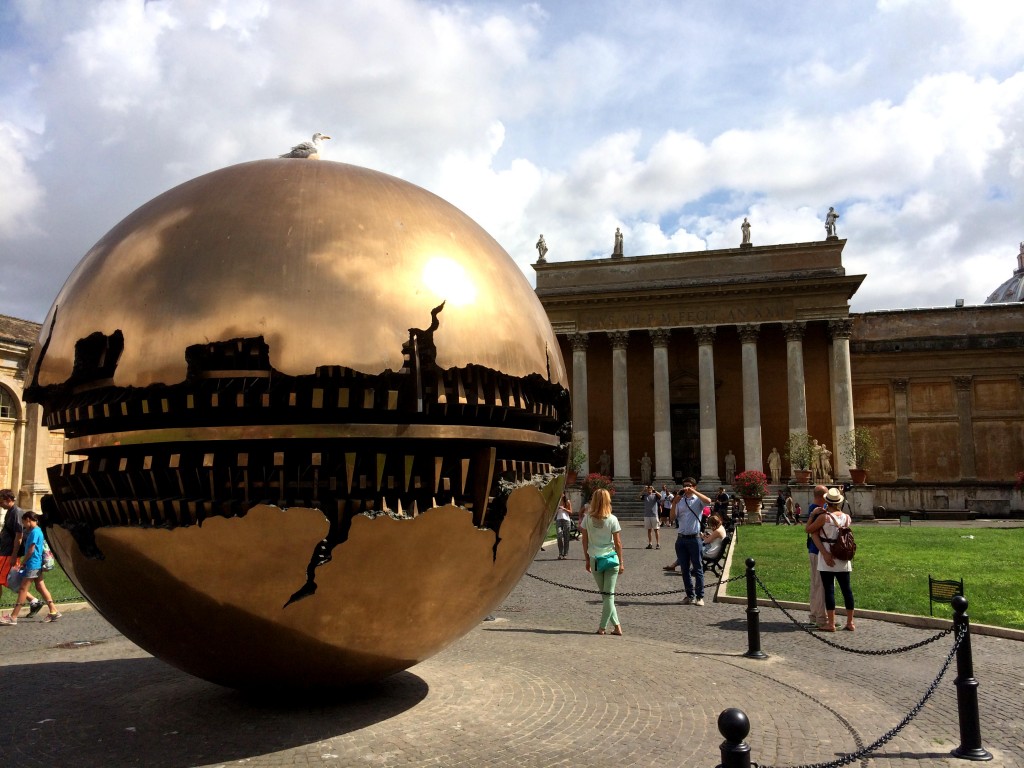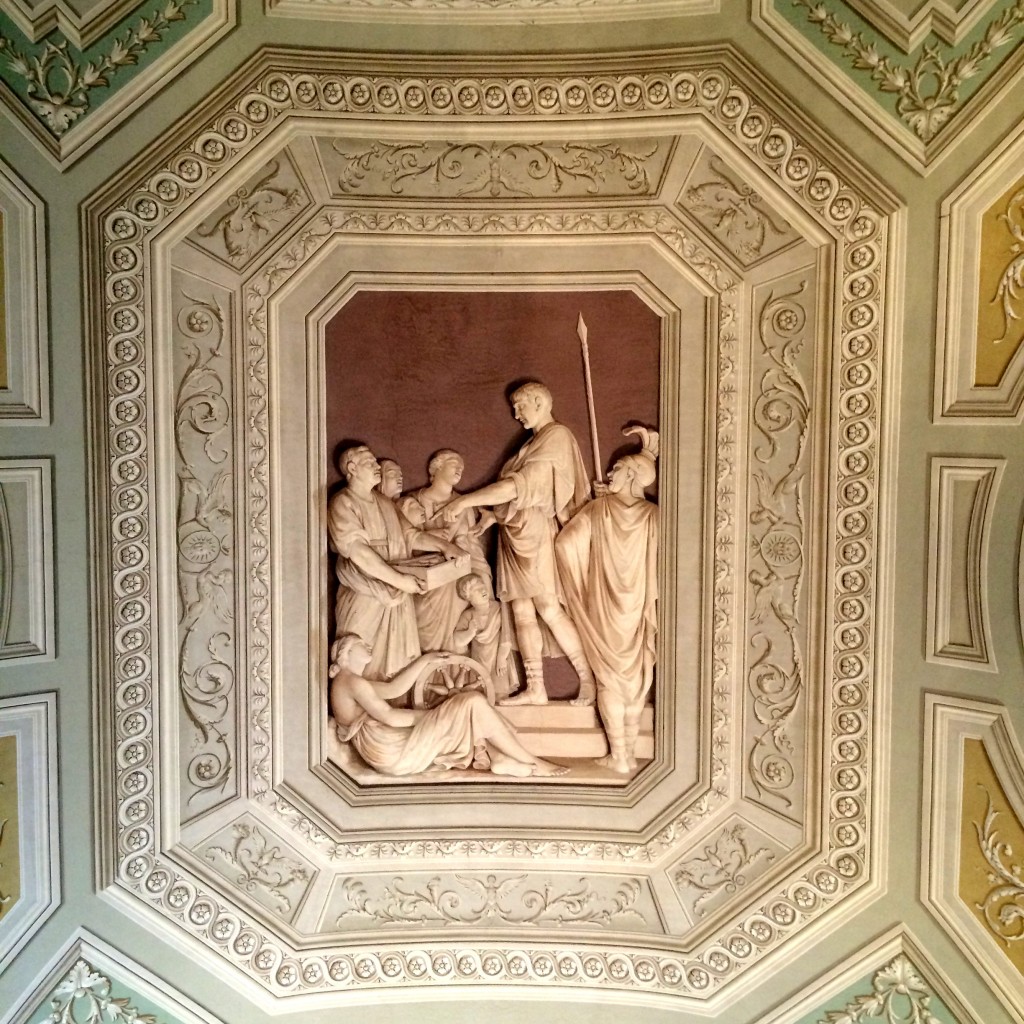 In short, the museum is overwhelming. There is so many rooms and so much to see: statues, pictures, artifacts and even egyptian jewellery and mummies (!). There's just so much information to take in, that after a few minutes, you realize you can take a little more time to read only on the pieces you found most interesting. Otherwise it is exhausting. They say the museum is big enough to take several days to explore it all. 
My favourite room was the Gallery of Maps. A 100m corridor having map after map sewn into some fine fabrics, with incredible detail and geographic information of the world but focusing on medieval Italy. Really neat.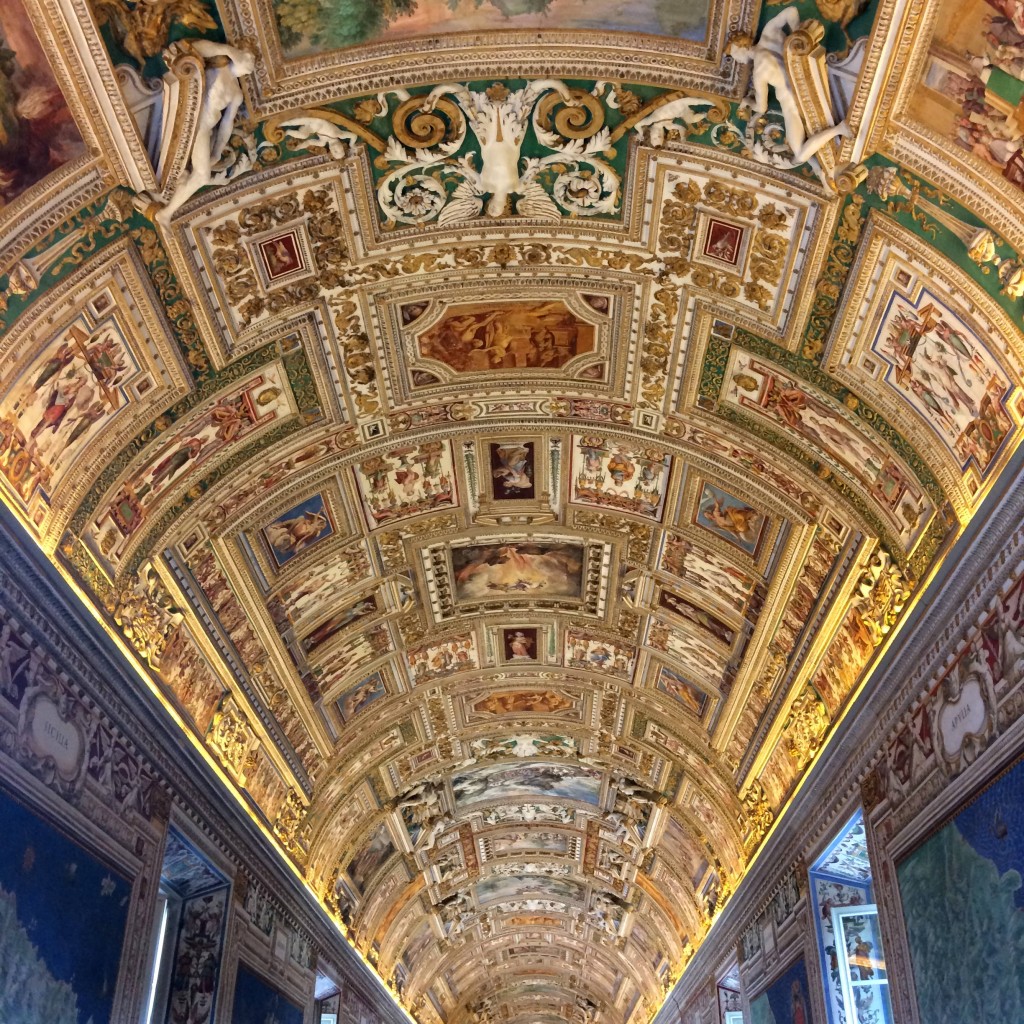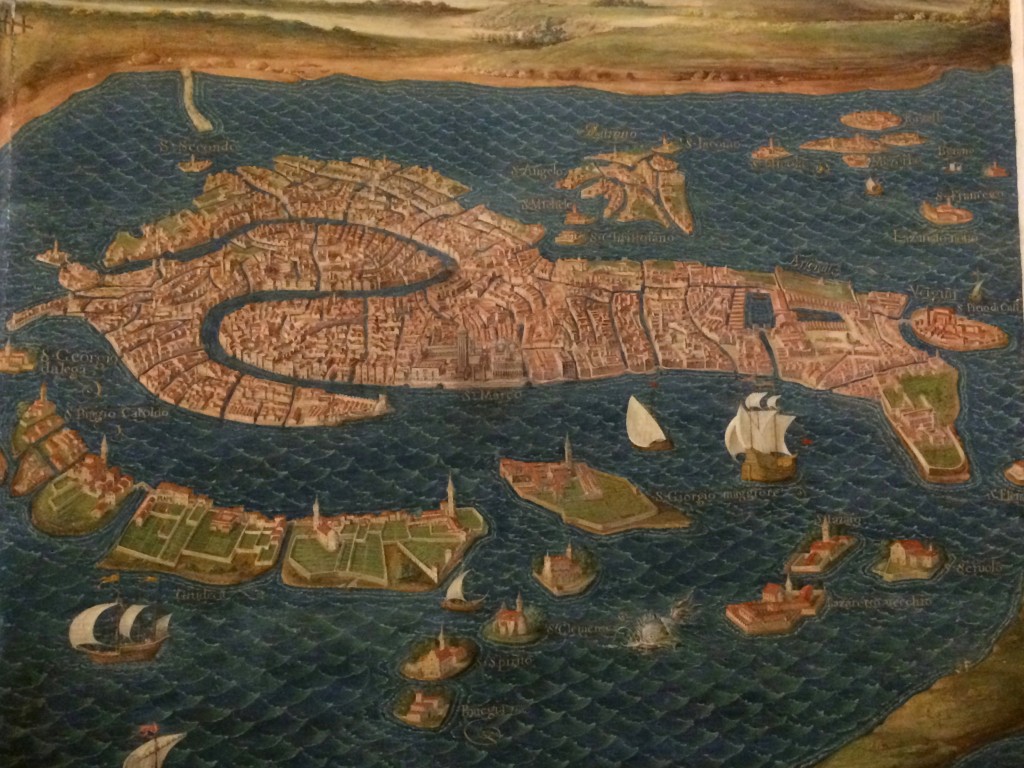 Of course, I was looking forward to everyone come to see: the Sistine Chapel. You have to walk the entire length of the museum to get through the chapel. Contrarily to my expectations, I found it a bit underwhelming. I think I created so high expectations after seeing in the previous rooms that turned it into a let-down. The hundreds of people inside also created an athmosphere that was not very compelling to appreciate Michelangelo's masterpiece. Plus, the psycho guards were CONSTANTLY asking for silence. At one point, the biggest noise we heard in the room were not the actual people talking. but their  "SHHHH" echoing around the room.
I spent a good 15-20 minutes looking up to the amazing frescoes in the ceiling depicting all kinds of biblical stories which I didn't have a clue about. All I got was an aching neck (tip: bring a pocket mirror!). I'm probably too non-religious for my own good. It was time to go and finally get to know the Museum's famous spiral staircase. This is plain simple beautiful architecture and I can understand it so much better.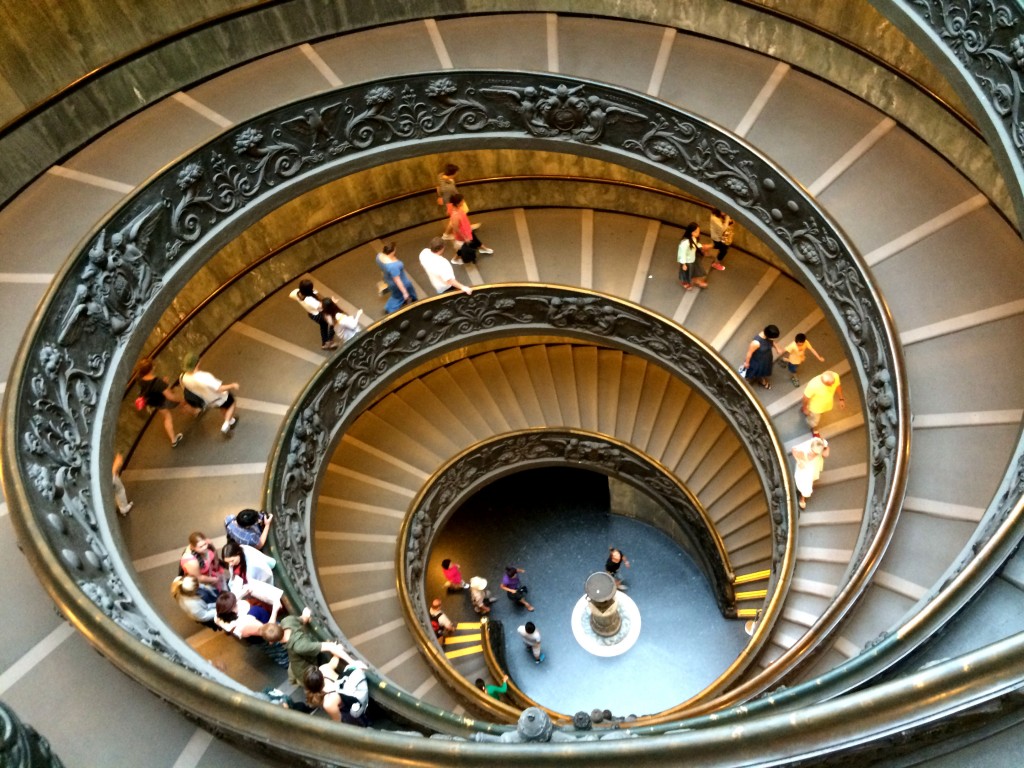 After the exhausting but inspiring time in the museum, we still had plenty of time to see St Peter's Square and St Peter's Basilica. Despite the length of the Disneyland-like queue, we moved along at a good clip, reaching the metal detectors under the arcade within perhaps 20 minutes.
I'll put it this way: St. Peter's Basilica is the most beautiful church I have been to. Period. The inside is astounding and the atmosphere inside is really intense. Among other invaluable sculptures, the Basilica also exhibits the famous Michelangelo's Pietà, the only piece of art protected by a bulletproof glass. Also, although it seems the church is decorated with paintings, it is actually little mosaics thoroughly put together. Impressive detail.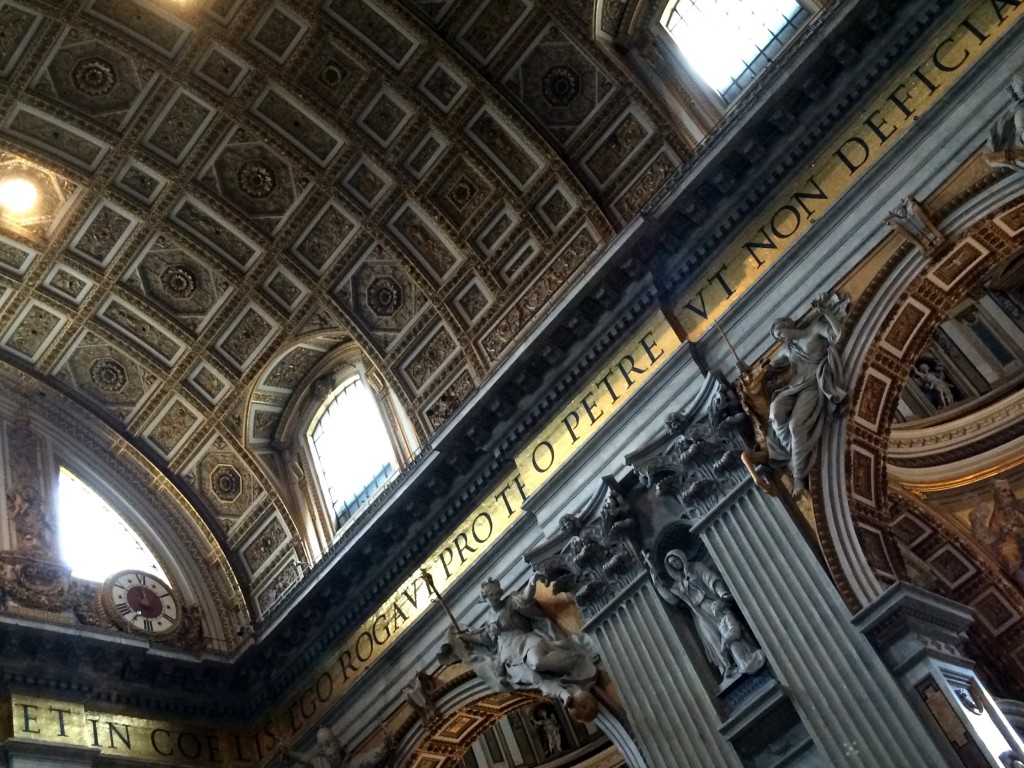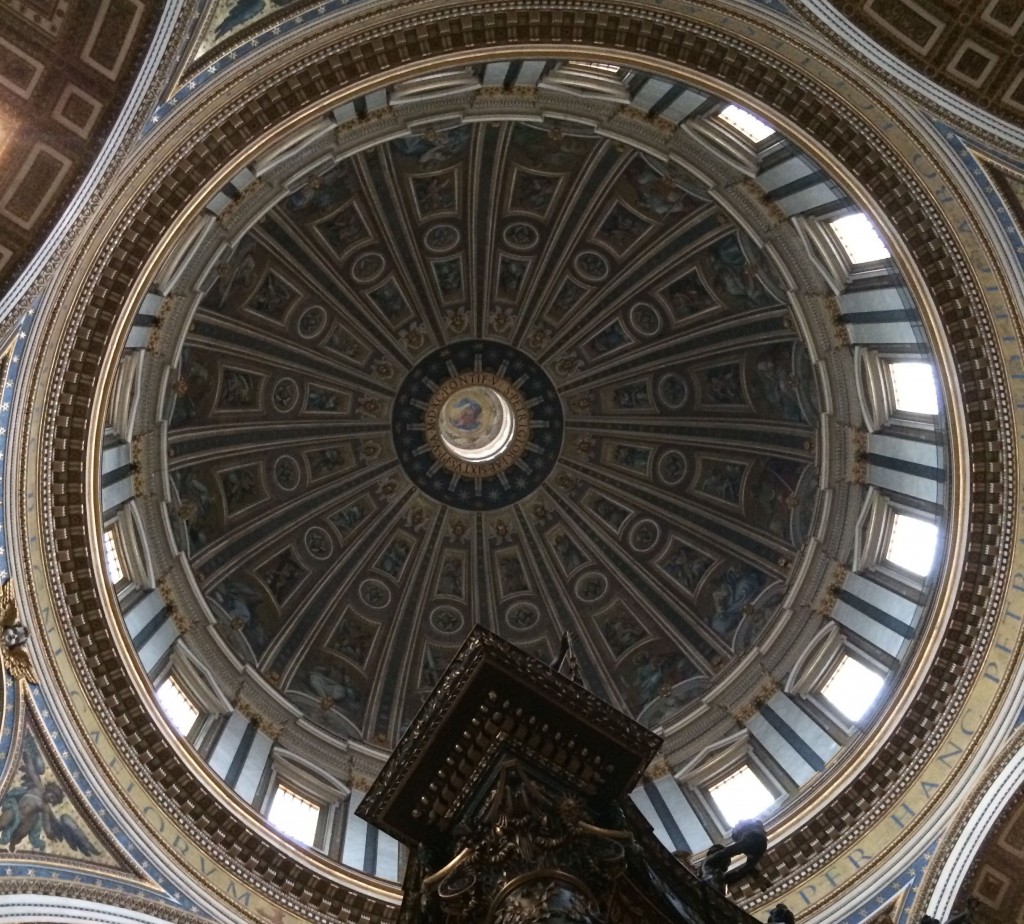 As a non-religious person, it is impossible not to be saddened by the thought that much of the splendor in Vatican City had either been stolen or confiscated using coercion and violence, as a result for centuries of forced Christianization. All the magnificency and rich treasury entail a gigantic contrast with the message of humility and good will they communicate everyday. For me that makes no sense.
Nevertheless, aside from these religious aspects, Vatican City is a place with substantial historical significance and overwhelming architecture. Abstracting myself from its purpose, I can appreciate the beauty of the artwork without being really put off by the religious nature. That's why going to a religious place for me is like entering a museum.  And Vatican City is the most beautiful of them all.
Are you religious? Have you been to Vatican City?