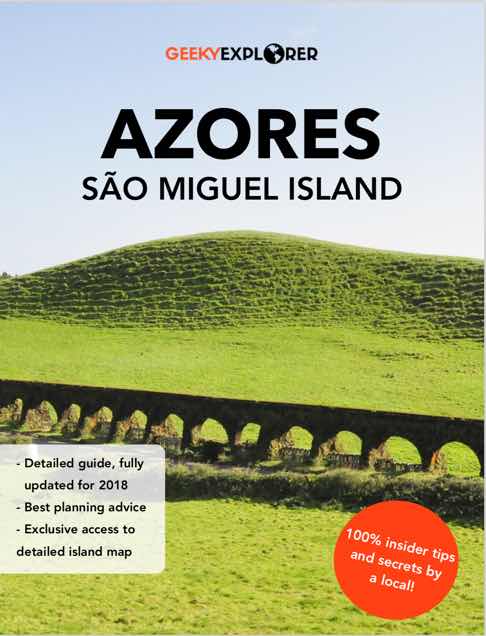 GET GUIDE NOW
This travel guide contains all this knowledge compiled throughout the years and more. It's the most complete source of planning to São Miguel, the largest island of Azores archipelago, in Portugal.
Along 80+ pages of 100% of fully researched and edited content, I share all my insider tips, advice and secrets to fully experience this natural paradise in the northern Atlantic ocean that I proudly call home.
GET THE GUIDE NOW
FAQ and logistics
How much is the itinerary and how do I make the payment?
The minimum price is 20USD, you can choose the amount you see fit. The payment will be handled securely.
What is included?
This is what the guide includes:
Fun facts and historical background of the main sights
Best time of the year to go
What to pack to Azores islands
Best hotels to stay in the island
Sample itineraries for 4 and 6-day trips
How to get around
Restaurants, cafés and bars worth going
Tours to take
Speak basic Portuguese
Exclusive: private access to an offline map with the location of all the main places (sights, restaurants, hotels, hiking trails, swimming spots, etc)
Isn't all this information on your blog already?
No. This book is significantly more detailed and thorough. It also explores much more in detail each of the areas of the island revealing the best swimming spots, restaurants, hotels, and worthwhile tours to take in each place you go.
What is the format of the book?
It's a PDF file.
TAKE ME TO AZORES