Needing a time off for recharging batteries, of course I had to go to Sitges beach to see if it lives to its hype.
Sitges is a little coastal village bordered by the Mediterranean and by the hills of Garraf National Park located south of Barcelona.Allegedly having near 300 days of sunshine a year, SITGES is one of the best day trips whenever you are in Barcelona and a widely known getaway for locals (will need to get used to the idea I'm a Barcelona local too!). With such a unique setting, it has been known as a tourist getaway for as long as 200 years and still manages to be more than just a beach resort. 
My first impression of Sitges upon my train arrival was it was strikingly similar to Cascais, next to Lisbon. The similarities are more than a few. Both are a 40min ride away from a major city, both have a huge waterfront and big promenades to stroll on as well as lots of cafés and bars with esplanades to enjoy the sun and both are home to a medium-high class society for first or summer houses. Sitges has also a strong expat community with more than one third of its 27,000 permanent inhabitants being from other european countries, mainly the UK.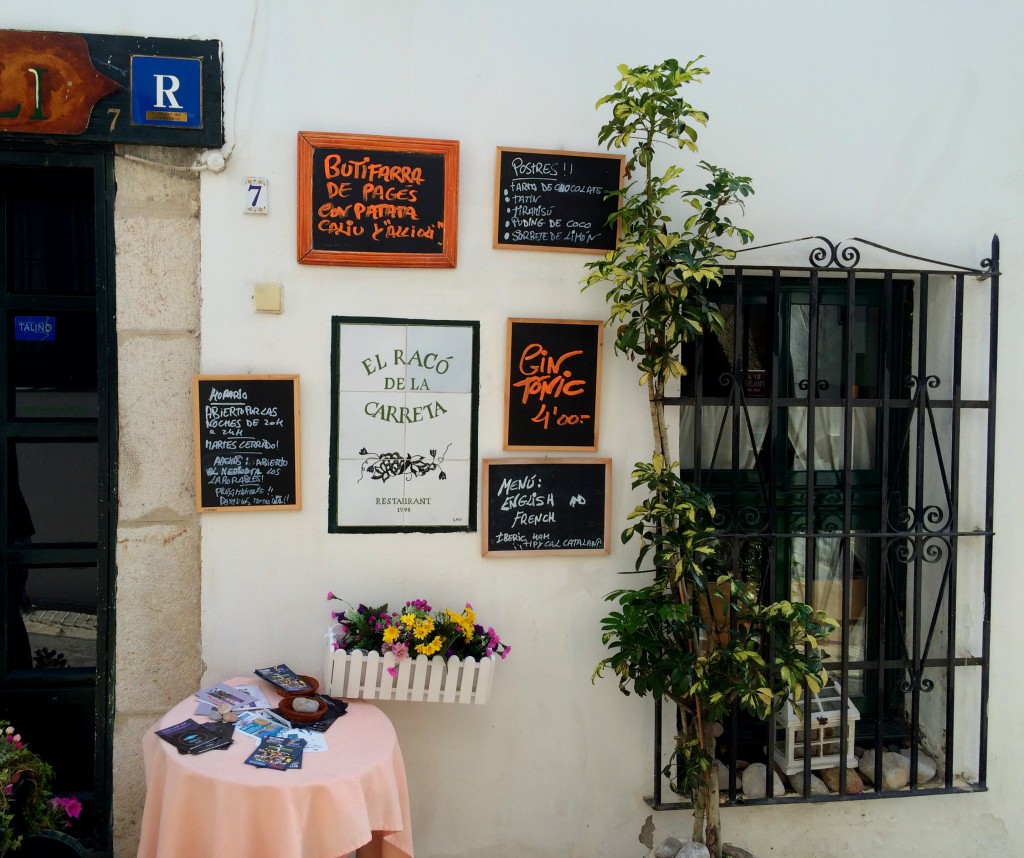 EXPLORING THE NARROW STREETS
Sitges is tiny so I got to walk almost the entire historical center in less than an hour. I was amazed on the diversity and quality of the shops alternated with charming old buildings within the winding streets. What catched my eye the most was the area surrounding Església de Sant Bartomeu y Santa Tecla. This church sits on high of a little hill and is visible from all the long stretch of beaches of Sitges. Surrounding it, I found beautiful picturesque buildings with really interesting architecture details and with panoramic views of the Mediterranean. Worth to have a look even if you have no intention of entering any of the buildings.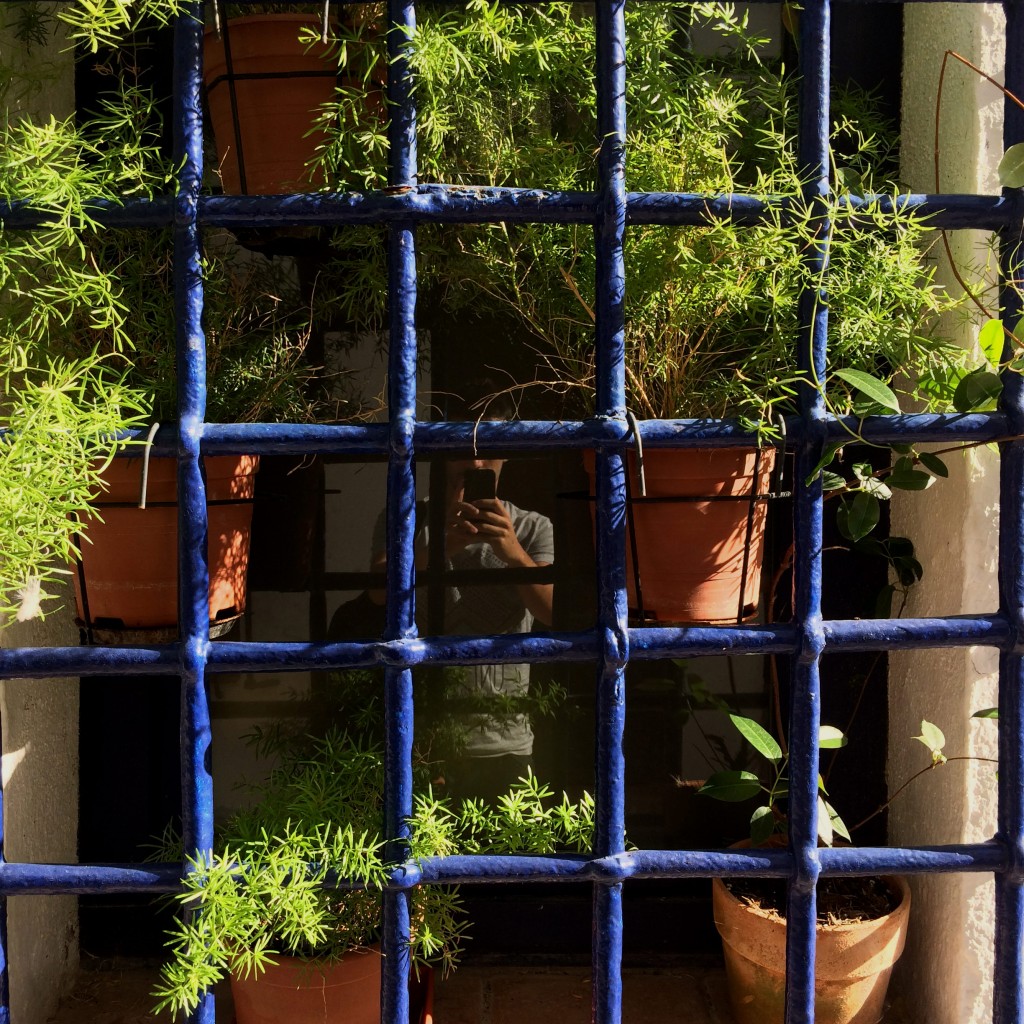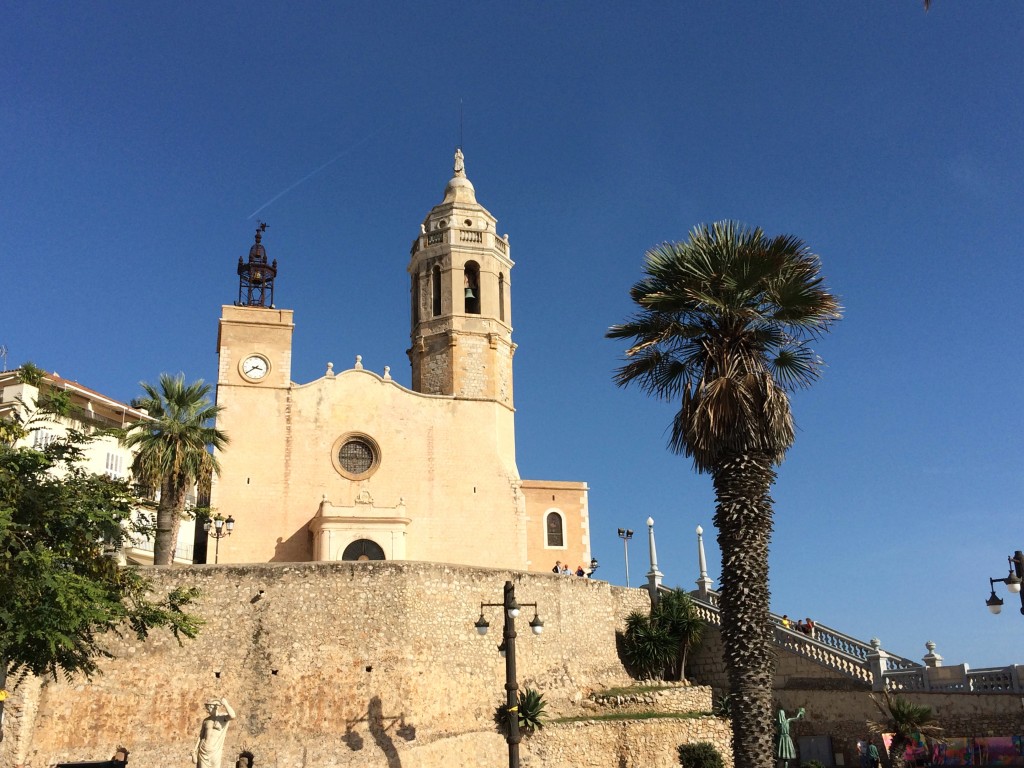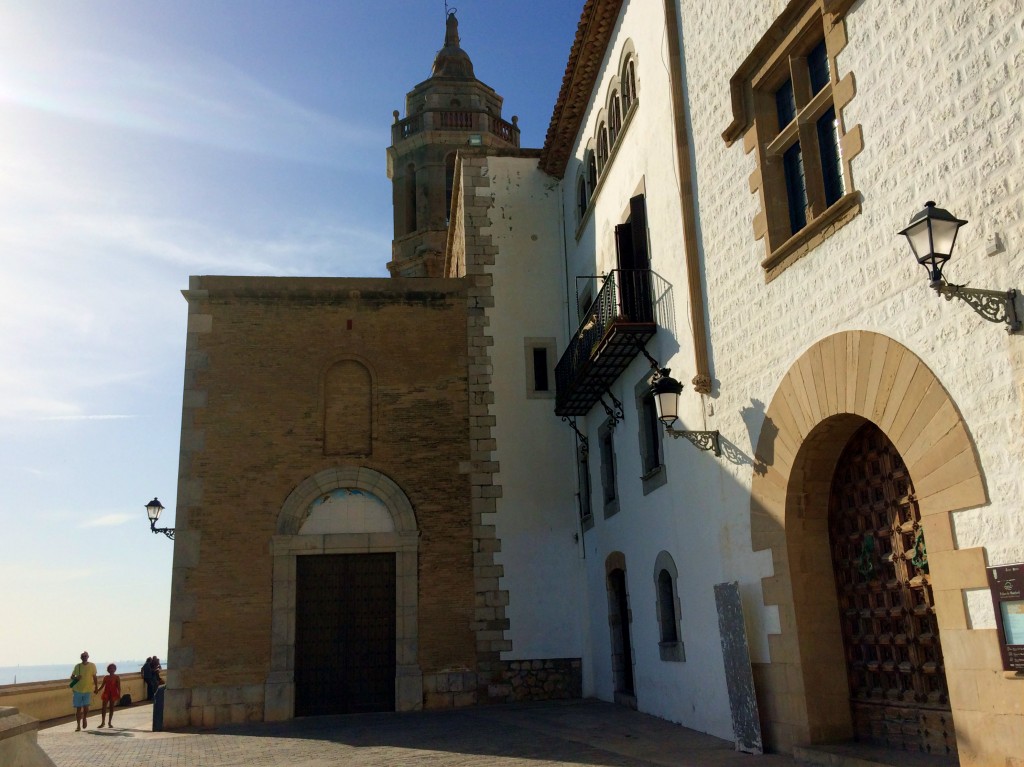 All the typically Spanish narrow streets of Sitges seem to lead down to a palm tree lined promenade that runs along an open bay with its many beaches. My guess is that you can find better ones around Barcelona, specially in the north, but it was late October and the weather was sunny with temperatures rising to 27ºC so… WHO THE HELL CARES?!
Sitges has 17 beaches and I am sure you will fit in at least one of them: there are family beaches, gay-friendly beaches and even nudist beaches. Water sports are also a thing here, specially surfing and paddle surfing.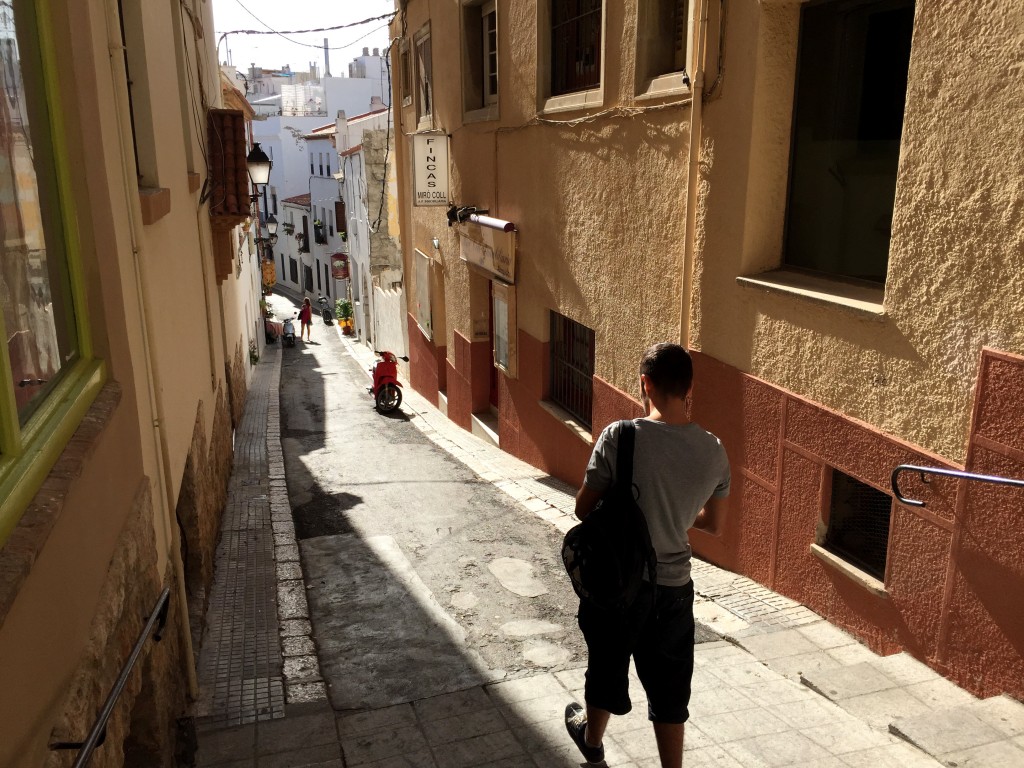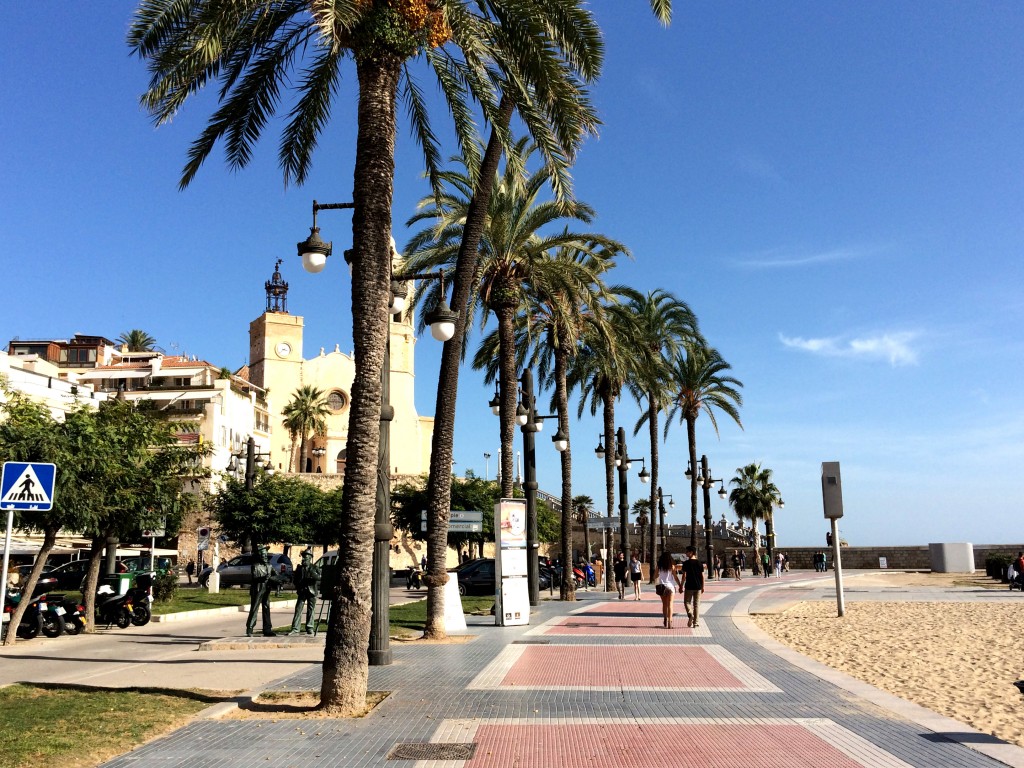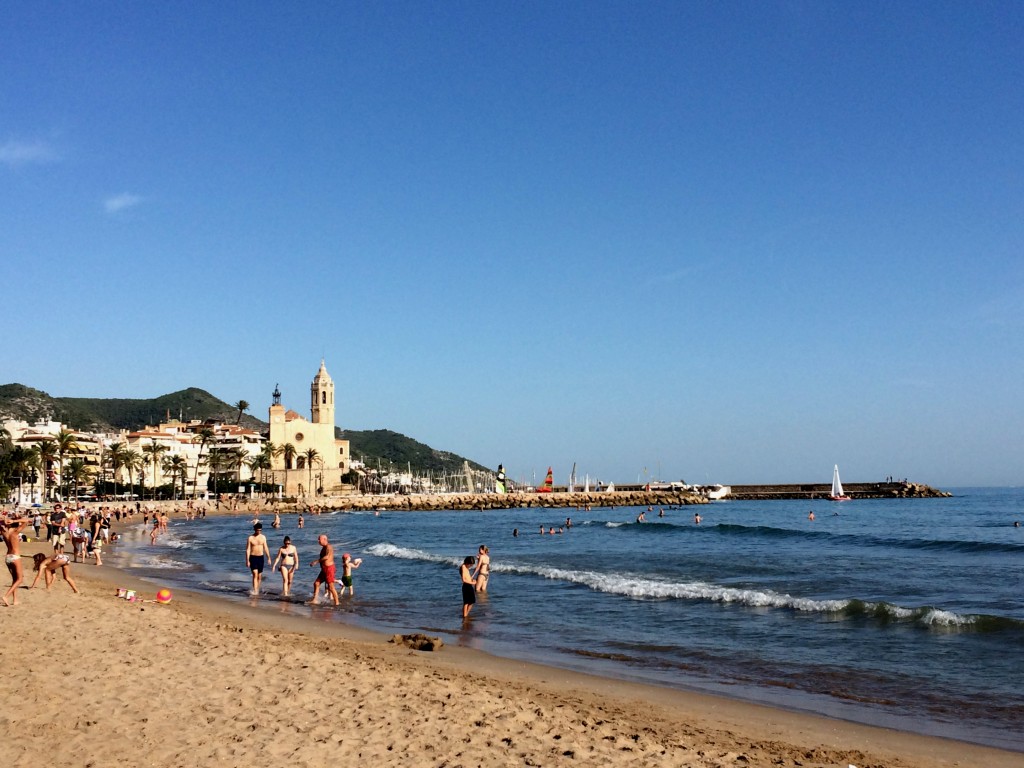 But I was not in the mood for that, I really needed a rest from my recent busy times in Barcelona. Finding a decent home without being ripped of by agencies was a LOT more harder and time-consuming than I expected so I was just looking forward to a relaxed afternoon with J., just chatting in the beach hearing the waves and watching the sunset. The reality however was we both laid down, instantly rolled over like sea lions on our towels and slept for a couple of hours.
Nowadays Sitges is a popular destination for gay and lesbian travelers and quickly became one of the most gay-friendly places in the world. To be honest only when we woke up and left the beach to grab something to eat I acknowledged the amount of gayness in the village. No, it wasn't a parade or anything like that. It was simply El Clásico Real Madrid vs Barcelona happening. Self-explanatory.
HOW TO GET TO SITGES
I am a fan of trains and I think these are the best way to get to Sitges. There are three main train stations in Barcelona that offer a service that runs to Sitges: Passeig de Gràcia, Sants and França (keep in mind that in the latter the trains run less frequently). I simply hopped on the R2 train on Passeig de Gràcia train station with St. Vincenç de Calders as a final destination. The journey takes roughly 40 minutes and trains run approximately every 20 minutes. At a given point, the railway sits on a sea cliff, so extra points for Mediterranean views.
If I haven't convinced you yet, there are also buses to Sitges that leave from Plaza Espanya or Ronda Universitat. Just look for a company named MonBus. If you have a car, just use Google Maps.  
Photo published by @bruno_mb at 
WRAP UP
Without any doubt the area around Sitges' church was my favorite. Overall, I can't say Sitges was a marvel, but it was relaxing and interesting enough to make me curious for a second visit. I would like to come back in another time, maybe to try paddle surfing or for Carnaval de Sitges – one of the biggest Carnival parties in Europe.
Even though I think it might get too busy in summer weekends, it is a HUGE contrast to busy Barcelona.  Taking into account I just been there for a day and I came back with my batteries recharged, I believe Sitges can be a great choice to a getaway from the urban life.
 What is your take on Sitges?

What is your favorite place to recharge your energies?