Some cities are little monsters that feed themselves of the money in your wallet. London is definitely one of them. If you're not careful, you can easily go over budget. But fear no more: this is how to save money in London!
When you think about expensive places in the world, London surely comes to mind. In fact, no one thinks about going to London without spending much money and certainly not on Christmas time. London as a Christmas destination is a different city, bubbling with energy, life and magic.
The whole set of streets decorated with lovely christmassy lights, the dramatic ice rinks popping out everywhere near the iconic landmarks makes everyone infected with the let's-go-shopping-along-with-millions-of-other-people-and-turn-the-city-in-a-chaos virus.
Being in a super expensive city in a consumer time of the year, I had all the odds against me. I feared for my bank account. But somehow I survived this splashing money contest everyone seemed to play around me and I found out that doing the smart choices, London can actually be wallet-friendly!
FREE PLACES TO GO AND VISIT IN LONDON
Best things in life are for free, right? There are many cool activities you can do in London that cost you absolutely nothing. Top of the list for me is squirreling at St. James Park. I am serious here, please don't judge me.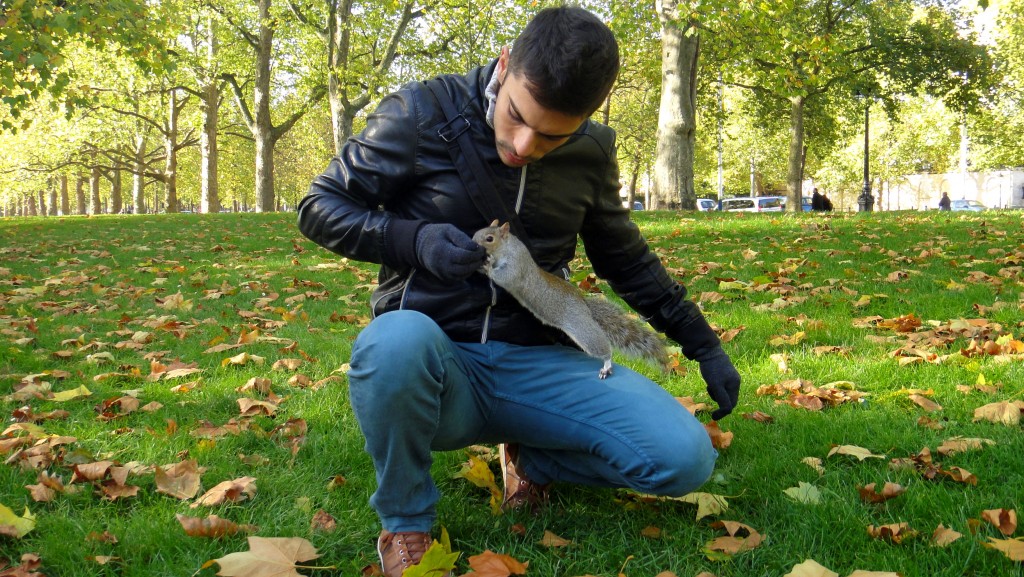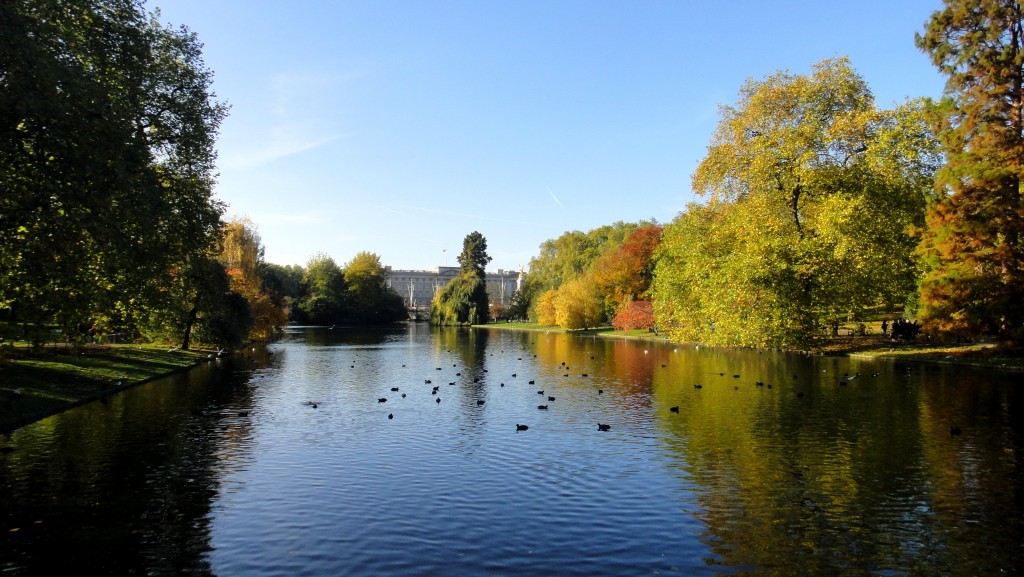 London has in fact loads of public parks that are worth a visit. If the weather is your friend, wandering around Hyde Park, Regent's Park or Richmond Park (this one even has deers!) might be actually very enjoyable. Some landmarks of London are also free. It doesn't not cost you anything to feel the energy of Piccadilly Circus crossing. Or at the Hamley's toy shop, you don't have to buy nothing to feel like a child again when Christmas arrives in London.
In some cases you just need to be a little more inventive. For instance, we didn't want to spend money to enter St. Paul's Cathedral. Instead, we headed for the terrace of One New Change shopping center, one of the most modern and edgy I have been, and got to see a incredibly close perspective of the church. Since a single pence was not spent, we were more than happy with it.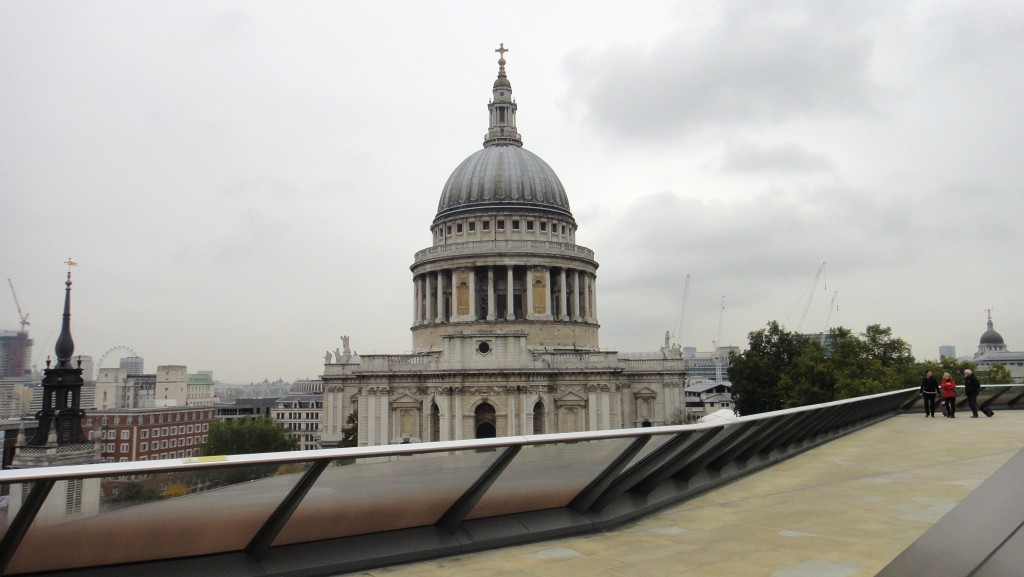 One of the things I like the most in London is the broad free access to art and culture. I am not even a museum guy, but I still find it incredible how I can enter some of the most important museums on the planet and pay absolutely nothing. Niente. Rien. Nada. For this to be clear, this means the following activities are free of charge:
Getting to see a exhibit on the history of Humankind in the 2nd most visited museum of the world – British Museum. Rosetta Stone is mesmerizing but I personally can easily spend a whole afternoon on the Egypt section.
A huge exhibit of modern and contemporary art in Tate Modern. Not exactly my cup of tea so I just went up all the way to the top floor for the great view over the Thames. Once again, all free.
Experience a vast collection of 80+million life and earth sciences artifacts in the Natural History Museum. This is truly a cathedral of nature and in Christmas time, the ice rink just outside the building is a nice add-on to your visit. This is my favorite museum EVER!
And there's also Victoria & Albert, National Gallery and many others I probably never heard of!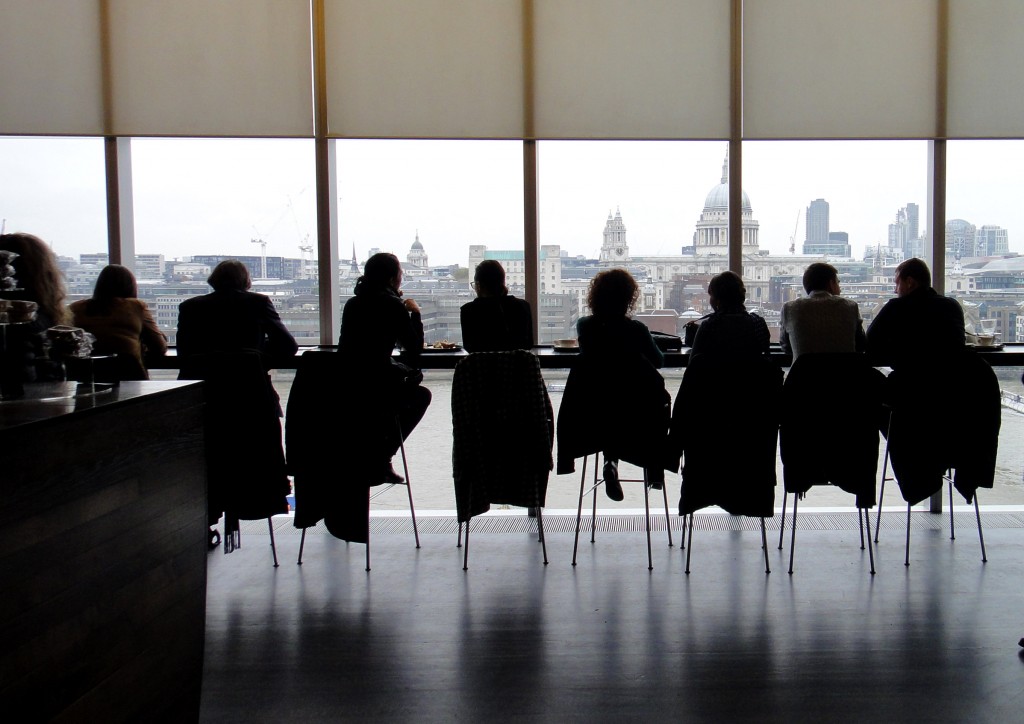 PLACES IN LONDON FOR ALMOST FREE
If there is such thing as the 10 commandments of travelling in a budget, number 1 would be: WHEN IN LONDON, GET AN OYSTER CARD! This is the first basic rule to save money there. For all that you don't know, Oyster Card it's a rechargeable public transportation card mainly that can be used for riding the Tube or the lovely two-floor red buses. The price difference for single tickets is criminal and in the end you can even be refunded with the amount left in your card. Hands down Oyster is the most effective way to get around London!
What about eating? If you can't afford the food luxuries of one of the busiest cities in the world and you budget as limited as mine, there are some places to go where you can find good food at very reasonable places. First thing that comes to mind is Chinatown. There are a lot of crappy places around there, but with a keen eye for details, you can indeed find some great food!
Luckily I have several friends in London and my mate Ricardo was able to take me to lunch to a intriguing Vietnamese that despite the mediocre decoration, had really good inexpensive food. We had lovely vietnamese rolls (Gỏi cuốn) for a starter, deep-fried egg noodles as a main and a hot green tea to drink. The whole thing was 8-9 GBP. Perfect.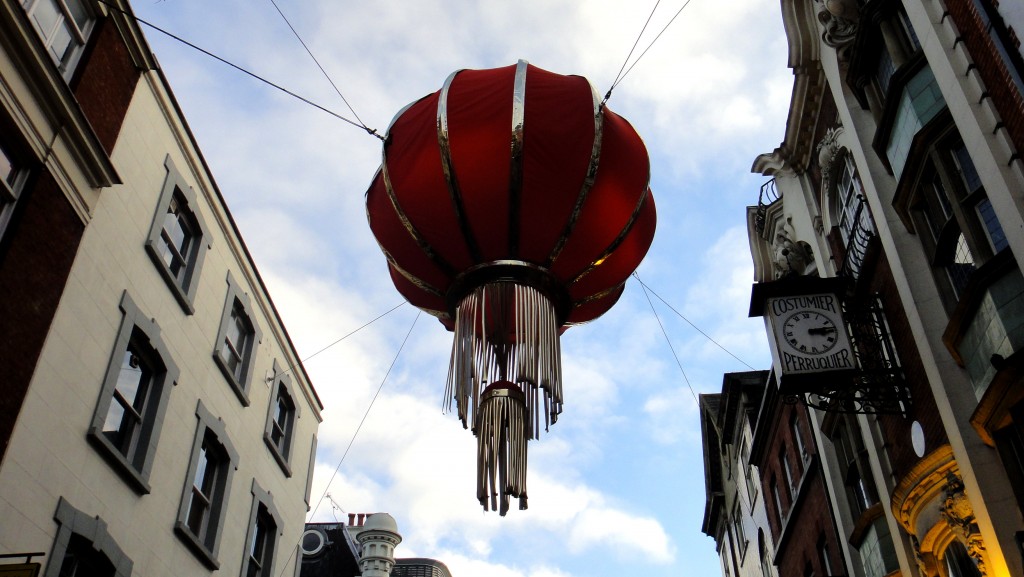 Another area where you can find low-cost food is the alternative and edgy district of Camden Town. Hurray for street food! Again, low-cost here does not necessarily mean low-quality. At first, I was distrustful with the amount of food stalls selling all kind of dodgy noodles I could think of, but I found bliss in kind of a world food market just a few steps away.
Think of any strange food and you'll come to realize they got it on Camden. There were delicious Vietnamese, Lebanese, Indian, Italian, Pakistani, Turkish dishes, none of them rubbish-looking. So it was basically one of those situations I feel depressed for only get to lunch once. Anyway for only 5GBP I ended up choosing a Peruvian spiced chicken with some kind of vegetables (in other words: I have no idea how it is called and the woman serving it did not do a very good job trying to explaining it).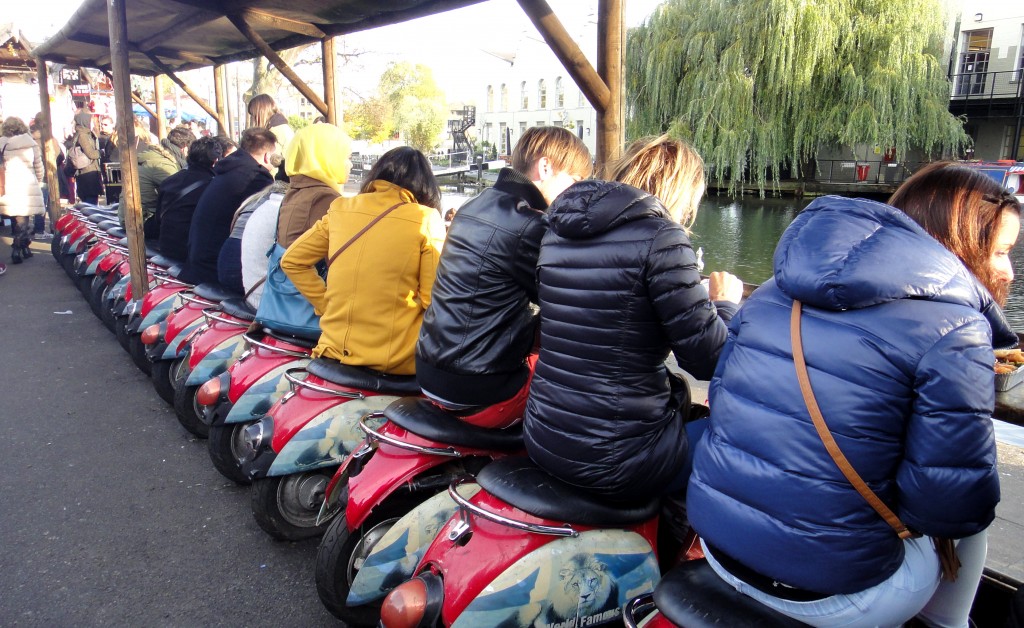 THE OVERPRICED PLACES IN LONDON
If you ask me, many of the major attractions are overpriced. Maybe that's because London's attractions are the most expensive in the world.
Take Madame Tussauds for instance. I seriously don't understand how people can pay more than 20GBP to enter a museum filled with wax figures of famous people. That's my definition of rip-off and I can think of a million ways to better spend that money. Or London Eye. I get that it's cool and good-looking monument, but man it's 26GBP! I can feed myself for two days with that amount of money.
Having that said and if you really really fancy a capsule ride, at least try to do it in a clear sky day to enjoy a decent view of the city. This will probably reduce your time window to 20 days/year but at least you won't feel like a fool after spending so much money to see fog. Little secret: I did ride the London Eye… for free. Someone got me a free ticket. It was an inside job. Don't tell anyone.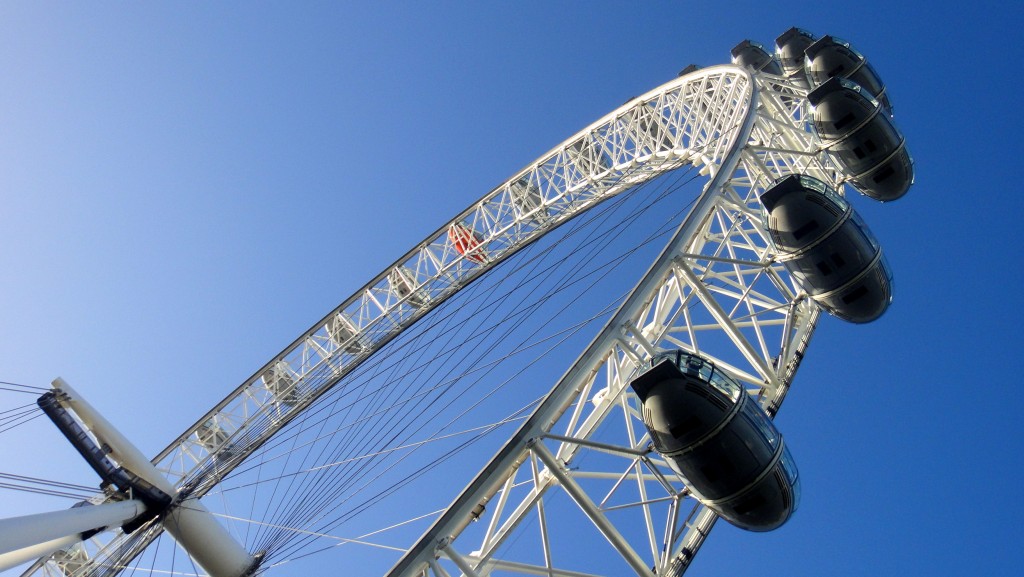 The obvious tip to avoid this kind of expenses is to enter the least possible amount of monuments and attractions. Do you reaaaaaally NEED to enter Westmister Abbey? Do you absolutely want to see the Crown's Jewels at the Tower of London? Will your life be forever miserable if you don't?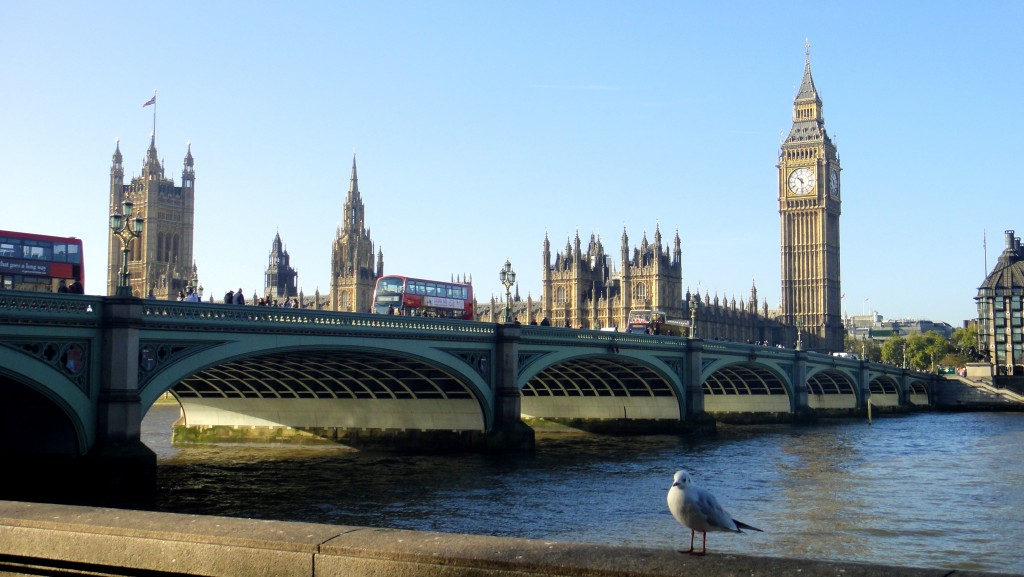 I have learned that putting things in perspective can the most precious money saver while you are abroad. You don't need to splash money on everything you see on the guides.
The secret to travel hack any destination is to travel more like a local and less like a tourist.
Actually, this may be counter-productive to the success and to the fun factor increase of your trip. Avoiding mega-touristy attractions and going for the free and cheap give you a most authentic feel of any city. London is no exception and it has an additional motivator: if you can travel cheaply to one of the most expensive cities in the world, you can travel cheaply to ANYWHERE!
LONDON MINI TRAVEL GUIDE
London location on the map
The city of London is located in south England. It's the social, cultural and political capital of United Kingdom and one the largest and most important cities in the world.
Getting to London
London has possibly the best airline connections in the world. Not only avery major worldwide company flies there, but also all every european low cost companies, such as Ryanair, EasyJet have hundreds of routes from London's four (!) airports: Gatwick, Heathrow, Stansted and Luton.
How to find cheap hotels/hostels in London
"Cheap" and "London" are usually two words that don't go that well. Hotels tend to be expensive and many of them don't tick all the boxes in what refers to quality standards. The result: you might be entering a hell of a quest to find a good value-for-money deal in the city!
Use Booking.com for this. It helps you easily filter out rooms based on your personal preferences. But I've made it easy for you: I've pre-selected the hotels with 7+ review score in Central London. Just click here to see the list of hotels..
How much time is needed to visit
London is a large city, full of tourist attractions – many of them surprisingly free (British Museum is a must!). You'll need at least three full days to start scratching the surface of the London world but if you love the cosmopolitan life, you'll want to stay six days or more!
How do you save money in expensive destinations like London?