I still feel like a little sardine in a sea of sharks, but always learning something everyday. Here's 7 things I didn't know about blogging when I started six months ago.
I've always enjoyed writing. One thing you might not know about me is that I used to have a blog a few years ago. I wrote about everything it came to my mind, focusing on technology, science and everyday random curiosities. I was still in the university, had loads of free time, so it was a hobby that worked for me.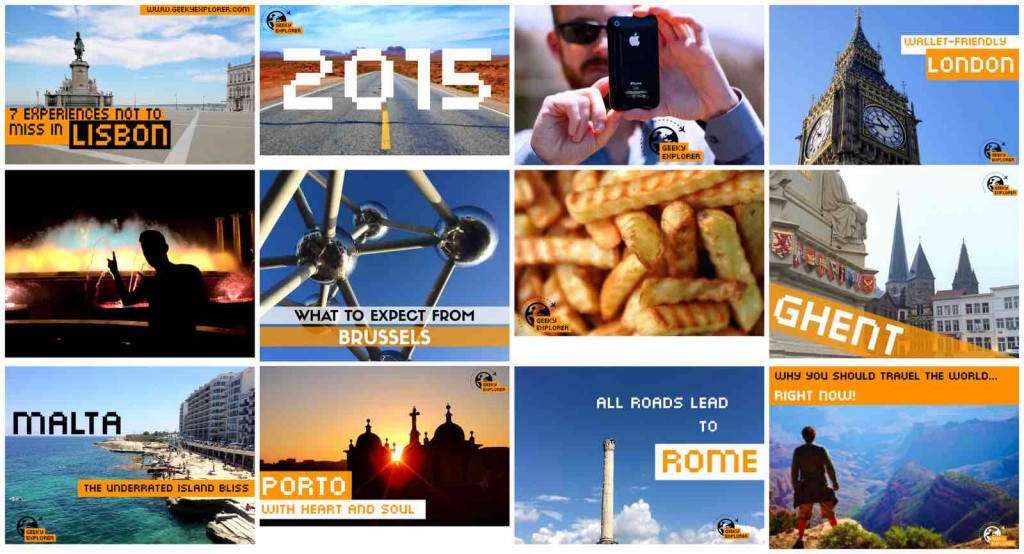 GeekyExplorer.com is completely different. I've been running this baby for little more than 6 months now – actually 7 – so I thought it was a good time to look back and see what I've learned. First of all, since day one, I always have seen it like a huge mountain waiting for my climb. And the more I walk in its direction, the bigger it seems. It's seriously overwhelming and can't be done without perseverance. I keep telling myself this is a marathon, not a sprint, and if you have the passion, good things will happen.
Even though I didn't dedicate as much as the time I wanted for this blog, comparing to my first post, so many things have changed. I don't feel embarrassed about my English (that much) anymore. I feel my posts come across a bit more polished and are aligned with my vision. I doubt I even had the latter before. There were just too many things I didn't know about blogging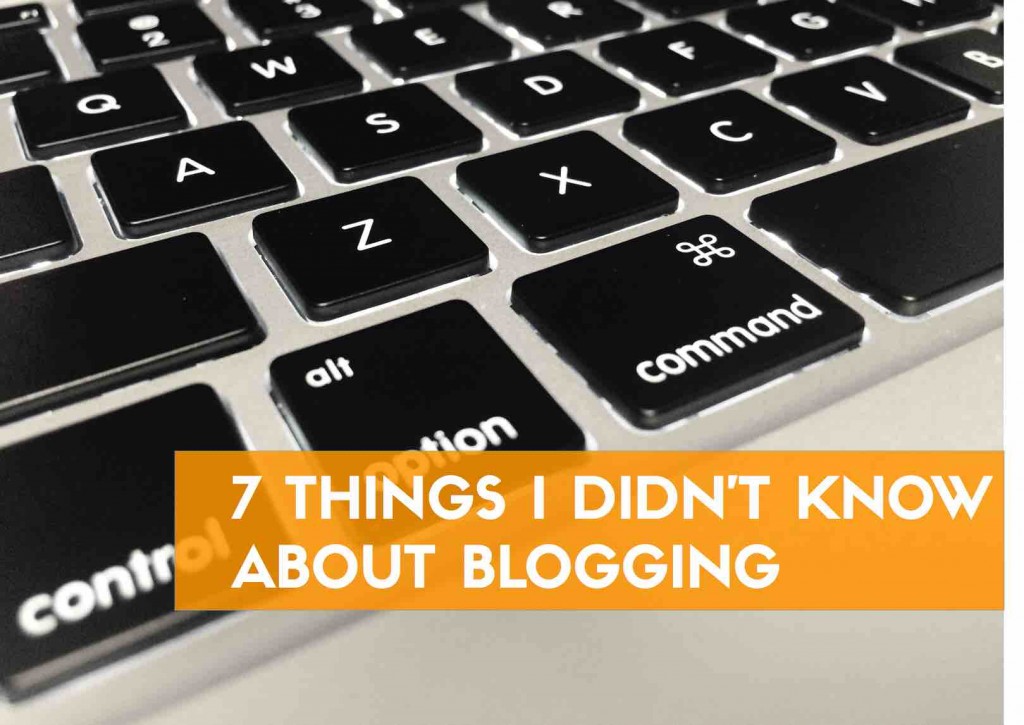 1 | THE COMPETITION IS MASSIVE
There are loads of people wanting to be bloggers, much more than I imagined in fact. Considering vloggers as well, we are talking of a number in the order of millions. Nowadays, everyone and their mother wants to be a blogger, it's the coolest job you can have in the 21st century. From those, at least dozens of thousands are travel bloggers and the number keeps rising. There's only one way to thrive in the EXTREMELY competitive blogging world: stand out and dare to be different enough.
2 | THE AMOUNT OF COPYCATS IS TOO HIGH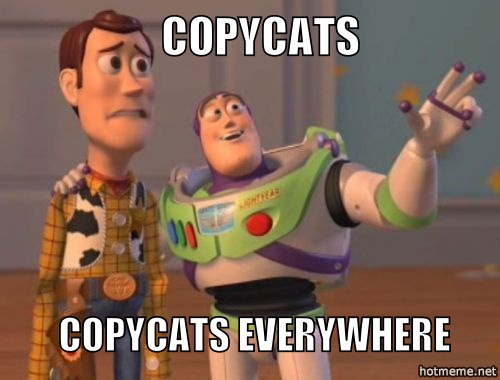 Speaking only about the travel blog niche, I follow and read some other travel bloggers which deliver really engaging and interesting content. But others just follow the most common of stereotypes of a travel blog: they market themselves as generic global nomads with "no destination" and almost criticizing who doesn't follow their way of living. Some of them have serious success (good for them, honestly!), but the Internet is full of them and I try hard not to be just another one.
3 | A BLOGGER IS NOT ONLY A BLOGGER
I feel I need to be a web designer, a social media strategist, a SEO specialist, a web marketing guru and an amateur photographer at the same time. Of course I don't need professional proficiency on all those, but I definitely can't suck at any or I will be doomed. Additionally, I tend to be specially careful with user experience of my website – I see so many travel blogs with poor navigation and more ads than actual content – so I spend extra time on that as well.
With no one to teach me any of this, you can imagine the LOADS of work! Which leads me to the following point.
4 | THE TIME SPENT WRITING IS ONLY A SMALL FRACTION OF THE TOTAL
The amount of time I spend in the tasks I mentioned in the point above is WAAAY higher than I expected. It's all about code, configurations, photo editing and other time-consuming duties.
Additionally, there's the time spent I spend promoting my website. I've read multiple times well-established bloggers giving the advice to write as much as possible and at least 3 times/week. Initially I tried doing that and while it was useful to perfect my writing and find my voice, after some time became to feel counter-productive. I'm starting to realize there is no point in generating tons of content if you don't spend at least an equal amount of time promoting that content.
5 | MY BLOG IS A MONSTER
I still don't dedicate all my time to my website as I am still attached to a job, which means all my blog work comes directly from my free time. And by free I mean social time or sleeping time. On one side, I want to keep a decent social life and don't want to turn in some caveman as well as sleep my 7 hours/day (you don't imagine how grumpy I can become…).
But on the other side there's GeekyExplorer.com. And this bastard is basically a sneaky monster which feeds on my time. And it's getting hungrier. Every. Single. Day. Either days suddenly get bigger than 24 hours or someday the rope will break.
6 | IT CAN BE UTTERLY FRUSTRATING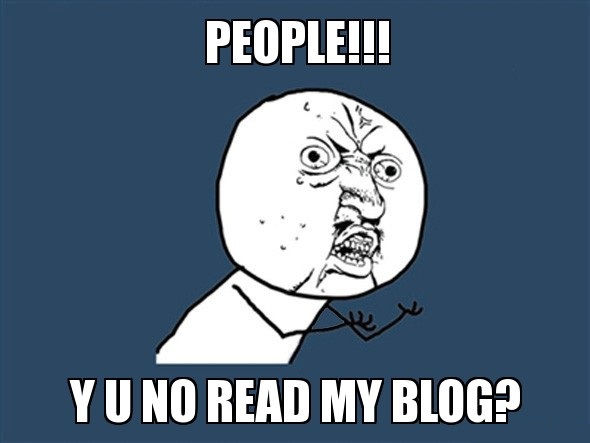 Bloggers always seem to have a happy tone on their writing like their lives are amazing like a ray of sunshine. But they are real. I understand negative feelings should be avoided in the blog as basically no one cares if you can't align your sidebar using HTML code. Or when your analytics look terrible. It's just that in some days it's deeply frustrating to invest a huge amount of time in my blog only to see it fail miserably.
7 | YOU LEARN SOMETHING EVERYDAY
So if it is so demanding, time-consuming and sometimes even frustrating, why keep doing it?
Short version, because I'm constantly learning. For instance, my first posts have TERRIBLE SEO quality. SEO was like that very distant cousin in the family you barely know. These past months, I have been reading a lot about it, both online and offline, and I feel a lot more confident now, even though it's a very broad and complex topic. But at least we are not strangers anymore!
And the same applies to affiliate marketing, storytelling or social media planning tools. And don't even get me started on travel-related info. There is a never-ending stream of information in the online world waiting for me. And I love it!
Notice how all of this is interrelated: every step I take will affect the next one. These 6 months have been quite of a ride, but were just the foundations of something I want to be much, much bigger. Overall, I feel I embarked in a one-way journey which is both a huge challenge and a massive opportunity. It sure takes a lot of my free time and brain fuel, but hopefully one day I'll look back and see it was worth it. 
NUMBERS @ GEEKYEXPLORER.COM
MONTHS ACTIVE: 6+
VISITORS FROM 110 COUNTRIES
TOTAL POSTS: 33
TOTAL COMMENTS: 342
Did you had /Do you have a blog?

Which valuable lessons have you learned from it?