Staying safe is probably one of the first concerns that pop into the minds of travellers going to Rio. Myself included. After visiting, I can safely say there are no reasons for alarm, but it sure does not hurt to be a little bit more informed. Here's how to stay safe in Rio de Janeiro, Brazil!
The Prejudice about Rio
As Portugal and Brazil have a strong connection, all my life I've read about violent crimes and an endless roll of stories of people getting robbed all throughout Brazil and specifically in Rio de Janeiro. Heck, the title of this post already assumes the city is extremely dangerous – which is not true!
On the other hand, all the travel stories people told me about Rio are positive. They always have that little spark in the eyes when describing how vibrant and beautiful the city is. But there were always a but. And that but was always about some concern or episode about safety.
The weeks before my trip made me increasingly worried.
Asking the opinion of all of my friends who had been there opened the door for additional concerns. I had no idea taking the phone out for a photo or simply going to the ATM could be considered dangerous actions. All the conversations followed the same pattern: "It's a great place and you're going to love it, but… <<insert concerning comment or story that ruins everything good said before>>.
Setting the right expectations
The good news is: I don't think Rio is that bad.
In a nutshell, I think there is too much drama about Rio going on. I guess some of my friends tend to be overly dramatic and media tends to sensationalise the crime and violence there. In touristy places like Christ The Redeemer and Sugarloaf, I actually felt perfectly safe. Showing my iPhone, DLSR camera and personal belongings was not a problem at all.
And to be honest, I've felt much more insecure walking in some places of Istanbul or in the very center of Brussels for instance.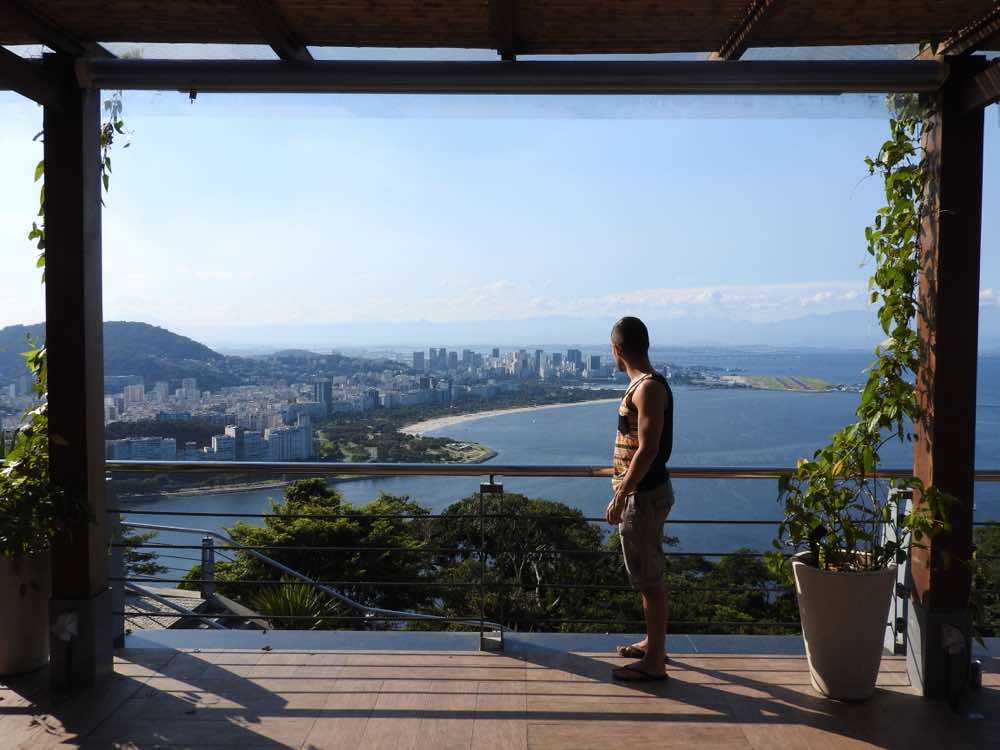 Now the bad news. Of course, crime exists. I'm not denying this. You are probably be aware it is a difficult time for Brazil and people are struggling economically. And let's face it, no matter how careful you are, there's a chance that you'll end up having a bad experience.
But like many major cities of the world which have crime issues one way or another, 90% of that can be avoided if you are a smart traveler. Indeed most of street crime in Rio is a crime of convenience, that happen when travellers are not careful enough.
So more than any other place, Rio is the place to make the life of robbers and pickpocketers harder. Here's what you can do.
How To Stay Safe in Rio: Smart Tips
Before starting, a disclaimer: I'm not an expert. The following are simply the combination of advice from friends, locals and my own common sense from travelling to many places, some safer than others.
But I wasn't robbed in Rio – actually it never happened anywhere – and fortunately I've never got to feel truly unsafe, so I want to believe I am doing something right!
Stay in the right areas
Zona Sul (the Southern Zone) of Rio is the safest and with larger police presence. This includes the areas of Copacabana, Ipanema, Botafogo and Flamengo.
Walking around this areas feels safe during the day. At night the story is different. Given the many tourists, the inner streets of Ipanema and Copacabana are known to be specifically targeted by criminals, so avoid walking there.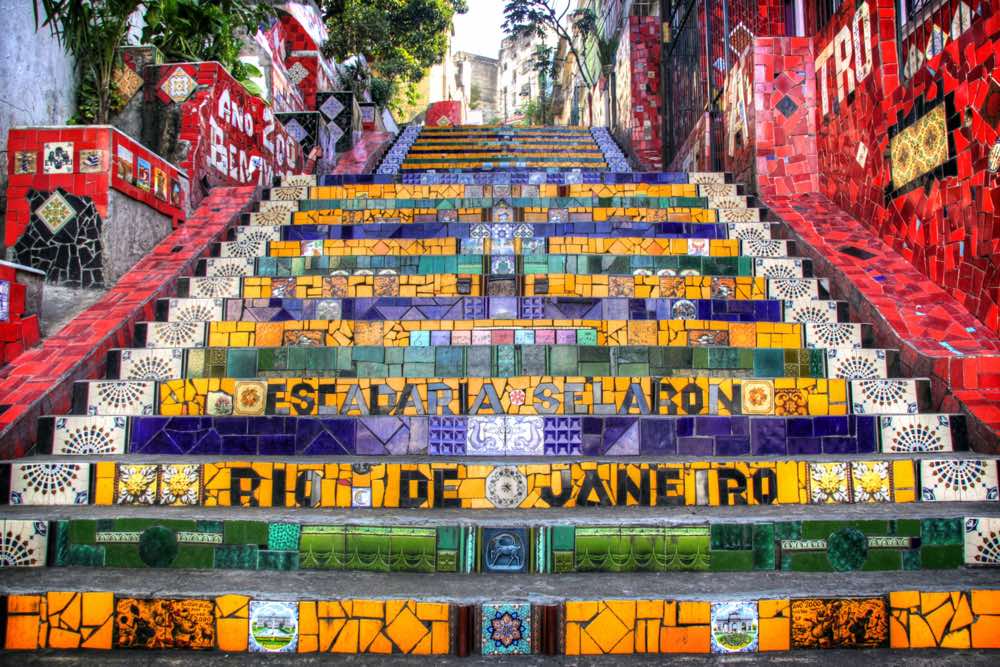 Lapa and Santa Teresa have some nightlife going on, but are known for having many pickpockets, so be sure to move around in big groups and avoid the tiny streets. Also avoid the rest of downtown – Centro – at night as it is completely empty.
Places To Stay In Rio de Janeiro
I stayed for one week nights in Injoy Hostel in Botafogo.
Located in a very local neighborhood, well-connected and in a specific street with its own security guard, I've can say I've always felt safe. Overall the hostel was nothing fancy, but did the job.
Or… find your own place in Rio:
The search box below is configured to show only the best-reviewed places in the safest area of Rio – Zona Sul.
Manage your cash smartly
Distribute your cash amongst your pockets, shoes and even your bra. If you travel with someone else give them part of it to hold. Most of the times, I only brought with me the money I was actually going to use, leaving the majority of it safe in the hotel room.
ATMs can be a problem
Whenever possible, choose the ATMs enclosed in banks and don't withdraw money alone. Having an extra pair of vigilant eyes may be of great help to dissuade robbers.
Use public transportation wisely
Although I've used some buses in Rio during the day, they are not known for being exactly safe at night. Plus, they don't run as frequently so you might be facing longer times in the bus stops.
From what I've heard, the metro (metrô) might be a better option. I've used every day with no major problems: it's clean, runs frequently and the trains are even very spacious inside.
Don't show off your stuff
This seems an obvious one, but it's amazing the amount of people that still ignore it. I saw tourists with huge DLSR cameras hanging on their necks and shiny expensive watches on the wrist.
In most cases, these are objects that are more valuable than a month's income for muggers. By showing off them, you're putting a gigantic bloody red target on your back.
A simple yet powerful rule: leave everything that you can't afford to lose at home.
Take care of your passport
No matter what you bring with you, your passport is the one thing you MUST NOT LOSE. Nobody wants to waste their holidays rotting whilst dealing with the bureaucracy of embassies. Leave the passport at your hotel and bring extra copies in your luggage.
Stay away from empty or dark streets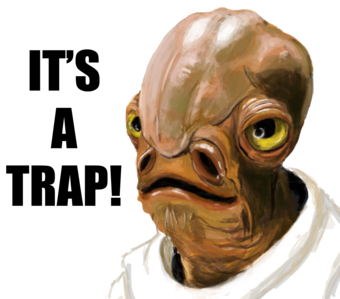 Mangle as much as possible
The dress code in Rio is as casual as it gets: shorts, t-shirts and flip flops. Don't overdo it. If you wander around with a fancy shirt, you are just making yourself a target.
I would avoid wearing "I ♡ RIO" t-shirts too. Have you seen any local anywhere wearing these?
Be extra careful on the beach
Unfortunately, swarms of thieves in Rio's beaches are a thing. All they need is a second of your distraction to get their hands on your valuables. Sometimes we are speaking about children and teenagers who can outrun you easily. While you're still wondering what happened, they have already vanished in the nearby streets in broad daylight.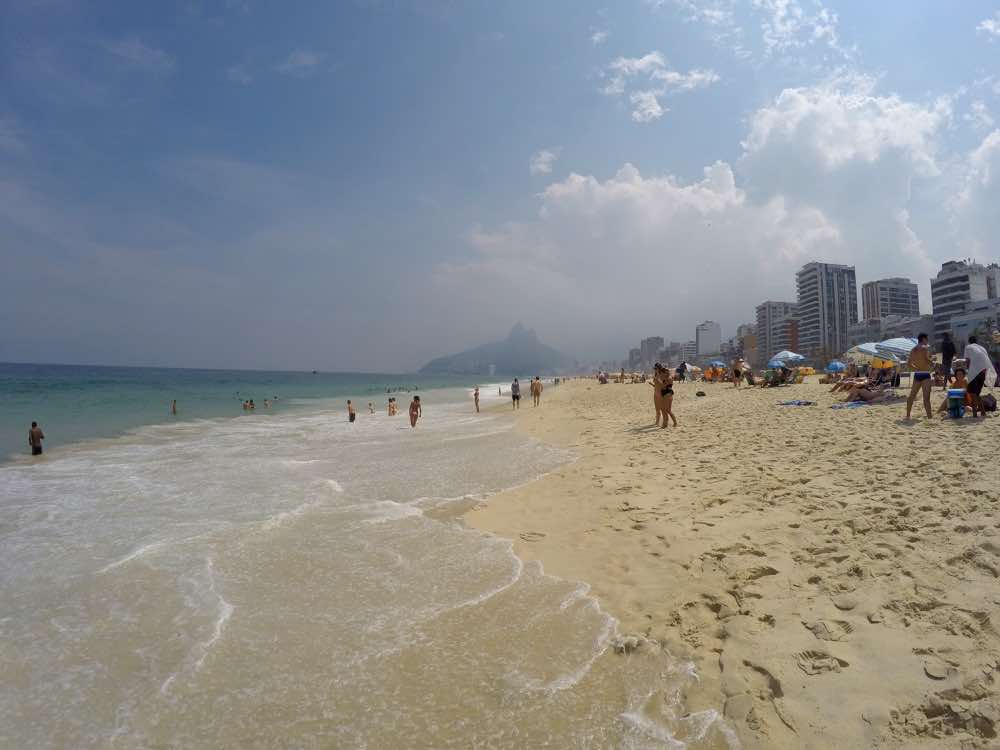 The first obvious thing you can do is to be as frugal as you possibly can when going to beach. Don't take anything of value – no flashy jewelry, expensive cameras or fancy watches. The only thing of value I couldn't leave at home for geeky reasons was my phone and even that could be avoided.
Plus, I had my bag in contact with my body at all times. I had it strapped around my leg, under my head or had it completely covered with my towel. Also, make sure there's an extra pair of eyes watching your stuff when going into the water – if you're alone, it's a common practice to ask someone nearby.
Use the licensed taxis
Taxis are inexpensive and a great way to get around the city. However, look out for the ones with a license sticker in the front window and the company's name clearly stated on the rear back.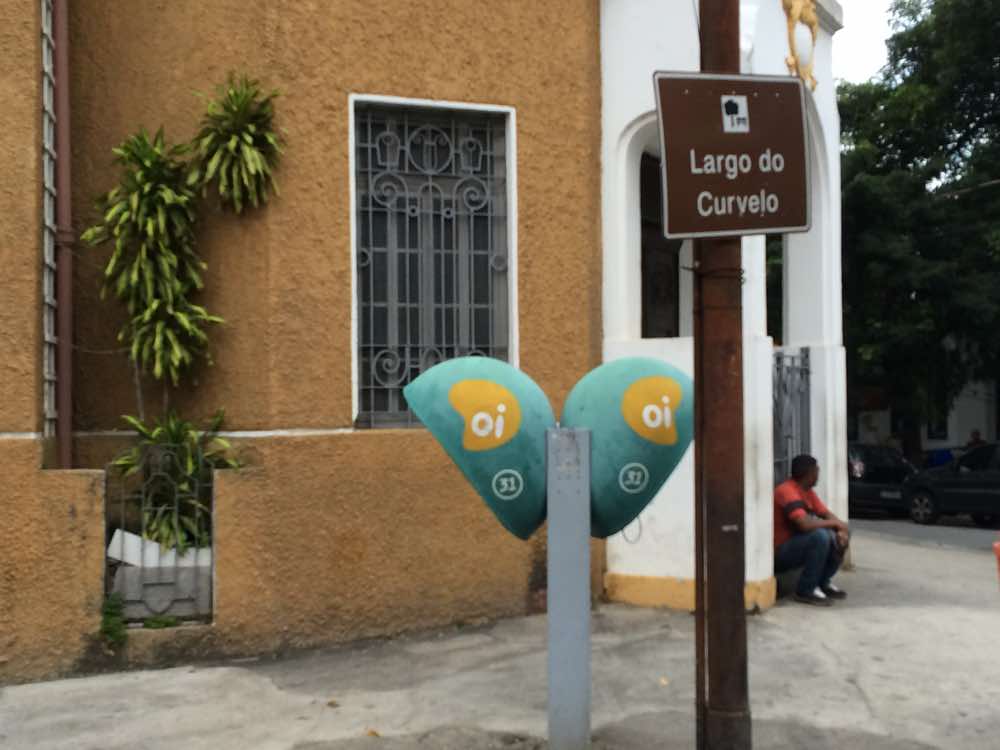 Watch out for over-friendly locals
Brazilians are super friendly people, no question about it. They're talkative, super funny and curious about how's the life elsewhere. I had nothing but great moments and great things to say about them!
Yet, there are many stories that start with people asking too many questions. This can be a sign of a complex scheme to take you somewhere and get the hands on your stuff. Don't reveal the hotel you're staying in right away, specially if it's an expensive one. Trust your gut in these situations. If it sounds fishy, it's probably because it is…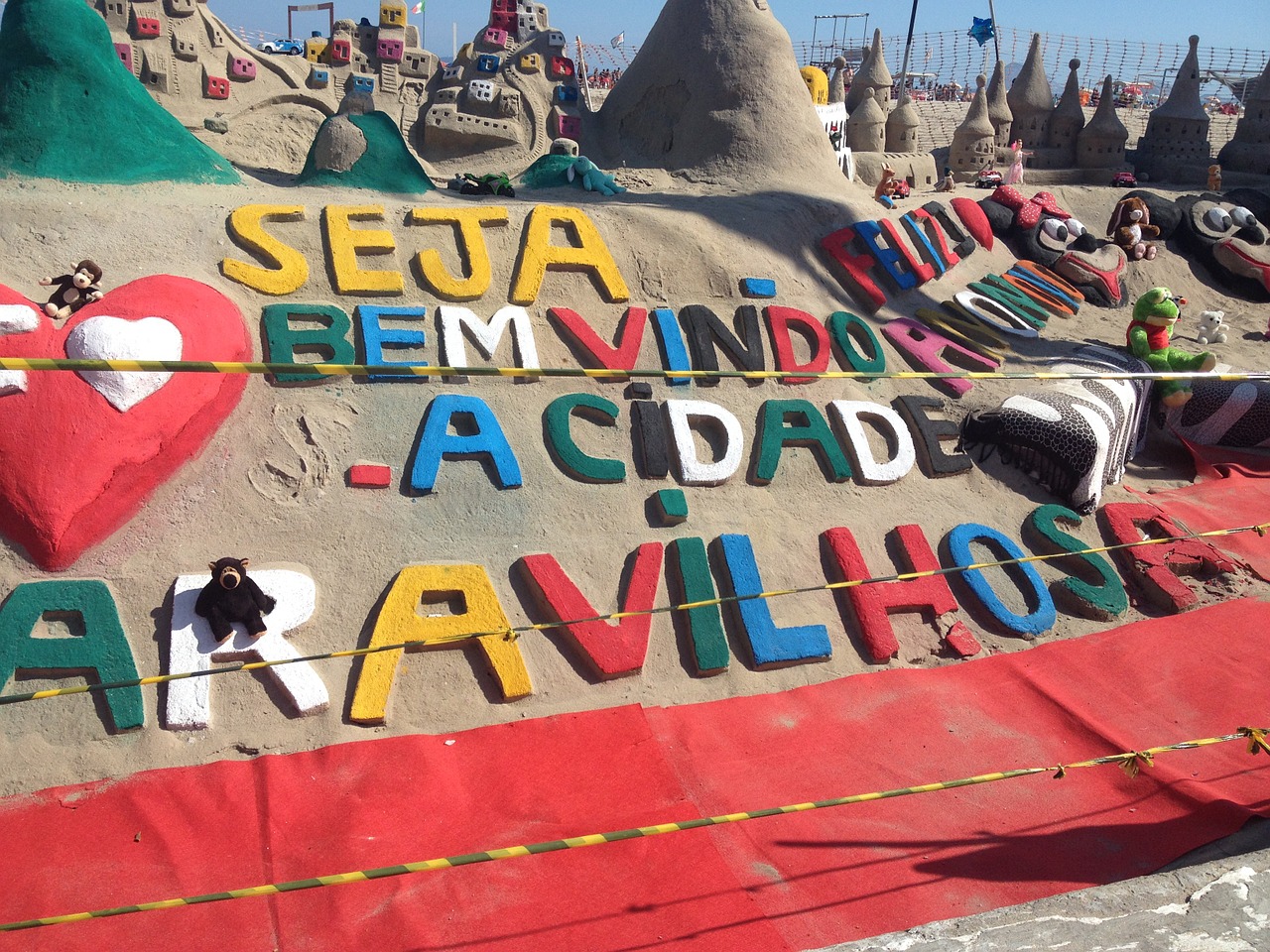 Book a tour to explore the favelas
While favelas like Rocinha and Vidigal are now "pacified" (whatever that means), it's always a better idea to visit them on a tour.
I had no problems with the one I did with Marcos from Rio Active Tours, but I realized that – at the very least – it's so easy for a foreigner to get scammed.
Don't be a hero!
If you are unlucky and someone mugs you, don't resist. Just hand over your things and don't struggle. Put things into perspective. Losing your phone is bad, but having to go to the hospital in an emergency is far worse.
Common sense is key
Have you noticed that most of the above are generic travel safety tips, valid anywhere in the world?
I strongly believe that if you come across confident and mangle with locals without showing off your expensive objects, you have already dramatically decreased your chance of being a victim of crime.
Is Rio de Janeiro safe for tourists?
Short answer is definitely yes, but I'm not going to lie here. You'll need to be extra careful in Rio. It's not a war zone or anything like that, but make sure you take extra measures to stay safe around the city. Better safe than sorry is the right mindset, I believe.
Having that said, sometimes I asked myself if I wasn't being too self-aware with all of this. There is this real struggle between doing everything you can to stay safe vs what you possibly might be missing for being too worried.
That's why at some point I loosen up a bit. That little voice on the back of my mind telling me to be careful just got too tiring. Rio de Janeiro is a such a vibrant and unique city with a lot to experience, so having safety concerns ruin your trip in any way would be a shame. Plus, I never have lived my life in fear and for sure I am not starting now.
With the 2016 Olympics and huge refurbishment works going on throughout all downtown, I believe Rio will be more accessible and safer than ever. And after all, you can do everything right and still get mugged, right?
https://www.instagram.com/p/BD-5_hQs-E8/?taken-by=bruno_mb
Main takeaways
Bottom line: be careful, but don't take it to the extreme. Common sense is key and will keep you safe most of the times.
Other than that, there's absolutely no reason to worry or panic. Don't let the bad overshadow the good: stereotypes shouldn't stop you from doing anything in life and certainly shouldn't stop you from exploring this wonderful city. I hope you enjoy Cidade Maravilhosa – the Marvelous City – as much as I did!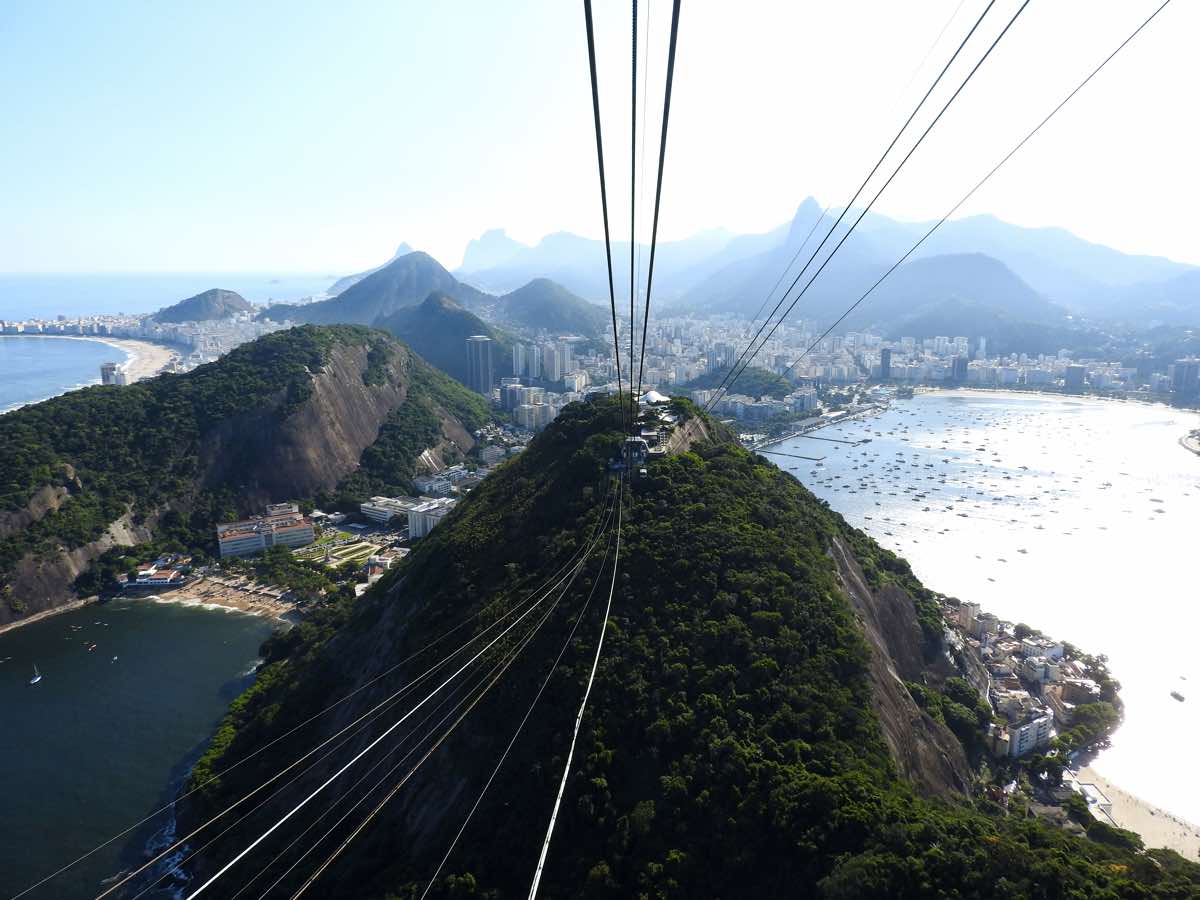 Useful Links
This article has covered the basics but there's some other resources that might help you in preparing your trip to Rio in more detail.
How about you, what do you do to keep you safe?
Have you got your own advice on how to stay safe in Rio?