Home to a young and alternative crowd, Hamburg has always spiced up my interest. My trip there confirmed there's definitely a cool vibe in the air and some mind-blowing stuff to keep you entertained. Here are a list of some of the unmissable experiences in Hamburg!
1

Get Fishy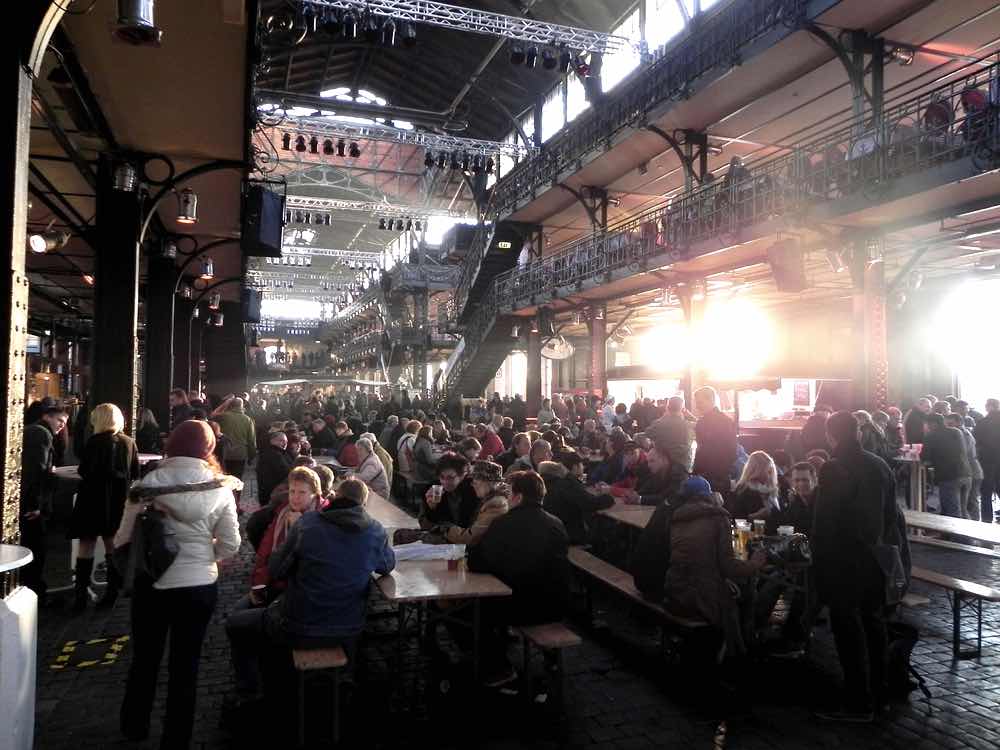 Every Sunday morning the famous Fischmarkt (Fish Market) in St Pauli district fills up with locals and visitors. While the market is known for its fresh seafood, it has also got clothing, souvenirs and flowers.
In the Markthalle (Fish Auction Hall) – you can eat your fischbrotchen – fried fish sandwich at the sound of live rock music. There's even beer for whoever is able to drink it so early in the morning! In no time, you can be having great fresh meal with a live band lifting up your sleepy moody spirits. Not bad to start off your Sunday!
2

Take A Cruise

Binnenalster is one of two artificial lakes in Hamburg which are formed by the river Alster. It's a great place to people-watching, grab a bite or just take a stroll.

There are many cruise tours available to take travellers on the water along the Inner Alster and Outer Alster, offering an overview into the villas, churches and towers that define the cityscape of Hamburg. Boats leave the Jungfernstieg pier.
3

Go Industrial
Speicherstadt, the historic district in Hamburg holds the largest warehouse complex in the world. Due to the proximity to the harbour – one of the largest in the world – all kinds of goods are stored here, from oriental carpets to spices as well as electronics, clothing and coffee.
Walking the quaint cobblestone alleys around Deichstrasse is a journey back in time. The warehouses are huge, built of red bricks and separated by quaint channels and waterways. Overall, it is a very nice contrast to the buzz of the city center. This 1.5 kilometer-long island is a UNESCO World Heritage Site and is also home to many popular tourist attractions such as the Spice Museum and the Miniatur Wunderland (see #4).
4

Explore The World In Miniature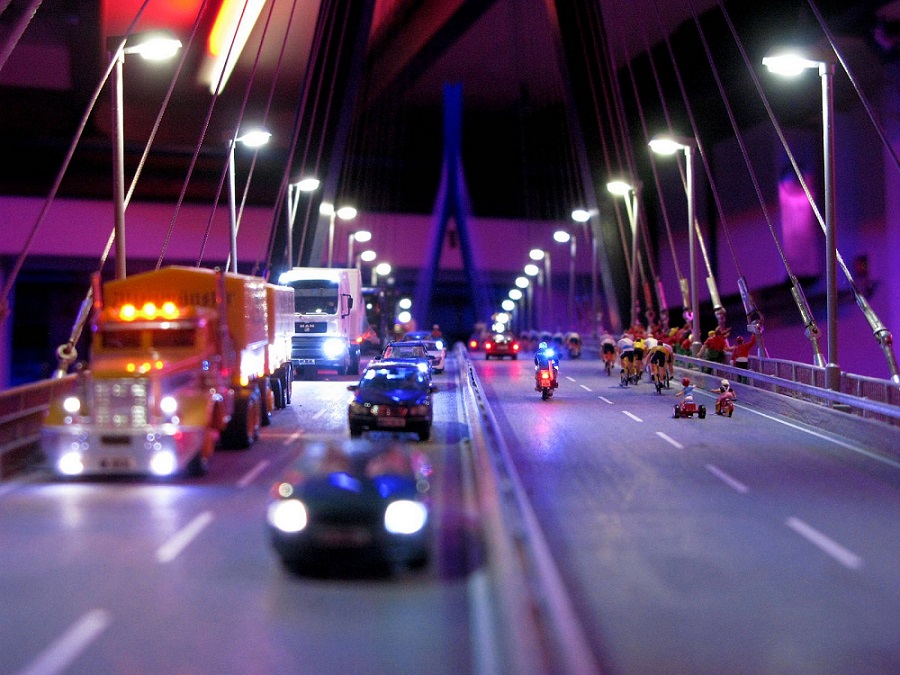 Miniatur Wunderland is the world's largest model railway and miniature exhibition. Almost 600,000 working hours have been poured into the creation of millions of details.
At first I thought this would be desperately boring, but it took a couple of minutes for me to be blown away. The depictions of life in various countries and regions of the world like the Scandinavia or the U.S. are incredibly well-made and make up HUGE instalments.
The level of detail is astonishing. The airport was one of the more amazing exhibits for me. In what appears to be a real working airport with planes and vehicles moving around, there is a departure and arrival plan and planes literally taking off and landing.
If there's a child inside you anywhere, this place will surely bring it out!
Miniatur Wunderland information
Opening Hours: Open 365 days/year, times vary. Check the official timetable.
Entry Fee: 13EUR, discounts available
Pro tip: Don't forget to grab the chocolate out of the mini-factory in the Switzerland area.
5

Unleash The Inner Beast in You

I know, I also roll my eyes when I see a Zoo as a "thing to do" in a city. Is this the better this city has to offer?! Thing is the Hamburg Zoo – Tierpark Hagenbeck – is famous worlwide for its interactive nature. Some of the animals are running around on the meadow, without any glasses or fences. You can touch them and feed a giraffe or an elephant yourself!

You can find approved animal food to feed some of them and can even grab a cup of coffee surrounded by orangutans. This alone is worth a visit!
6

Celebrate Christmas, the German way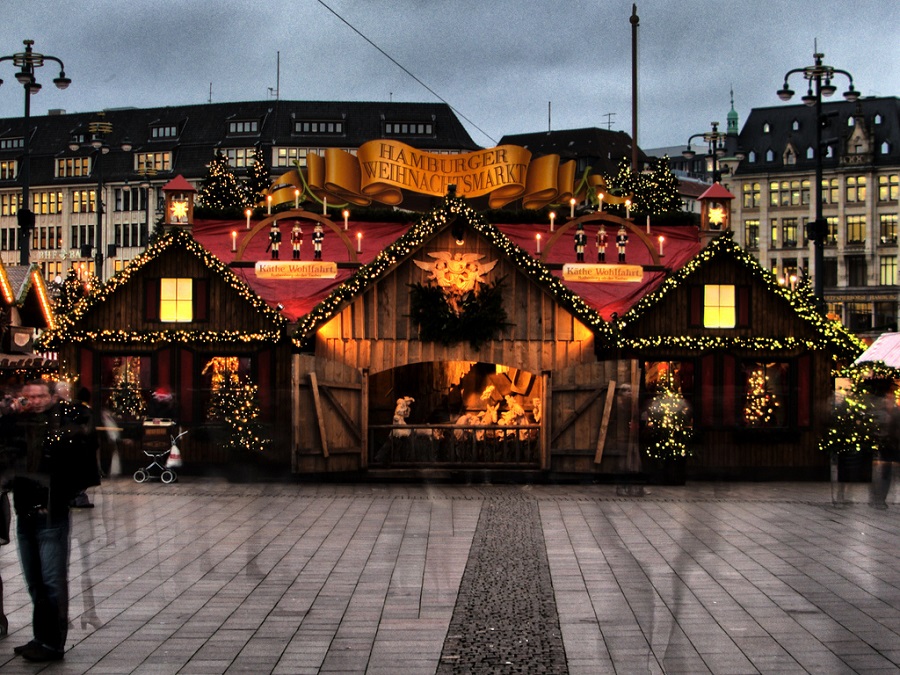 Christmas markets in Germany have boomed in popularity and become a tourist attraction itself. Many german cities now invest in the Christmas season to build up colorful markets and fairs across the main streets and squares and warm up cold winter nights.
Visiting Hamburg during the Christmas season is a double win. Hamburg Christmas markets are one of the most visited in the country. The whole city dresses up for the holiday season with impressive lighting instalments and numerous markets with food specialties, arts and crafts and of course, mulled wine!
If you are within short timings, give priority to the most popular one: Weihnachtsmarkt, located right in front on the Rathaus (city hall). Santa Claus, mounted on his sleigh, literally flies over this market every day!
7

Enter Sin City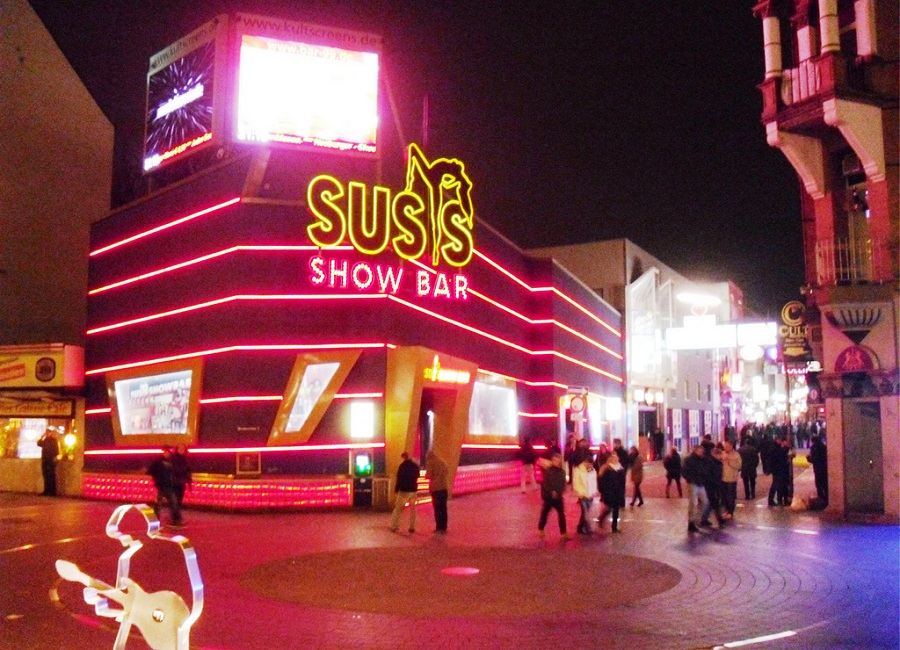 Did you know Hamburg has the reputation of having Europe's biggest party district? The Reeperbahn is an ordinary shopping street in the district of St. Pauli by day but completely transforms itself into the biggest nightlife hotspot of the city. It's famous for being Hamburg's Red Light District. The area is filled with strip clubs, neonly brothers and hardcore sex shops.
Despite this unrestrained sex vibe, Reeperbahn is also home to a bunch of nice bars, pubs and night clubs. Don't be afraid to explore this sin city inside Hamburg, it's your best shot at a good night out in Hamburg and it has everything to be loads of fun!
Accommodation in Hamburg can be quite expensive. Book early!
Curious about Hamburg? What would you like to experience the most?